Whipped feta with fresh herbs is a quick and easy spread that is great for appetizers, snacks, or sandwiches.
There are many ways you can enjoy whipped feta. On a sliced baguette with roasted tomatoes. In a sandwich or burger. As a dip (dip pita or veggies into it), on crackers. The list goes on.
Refrigerating the whipped feta makes it more of a spread than a dip. If you're planning on using this as a dip, it's best around room temperature.
As always, feel free to add your preferred herbs or whatever you have on hand.
I think a drizzle of olive oil makes most things taste even better, and whipped feta is no exception.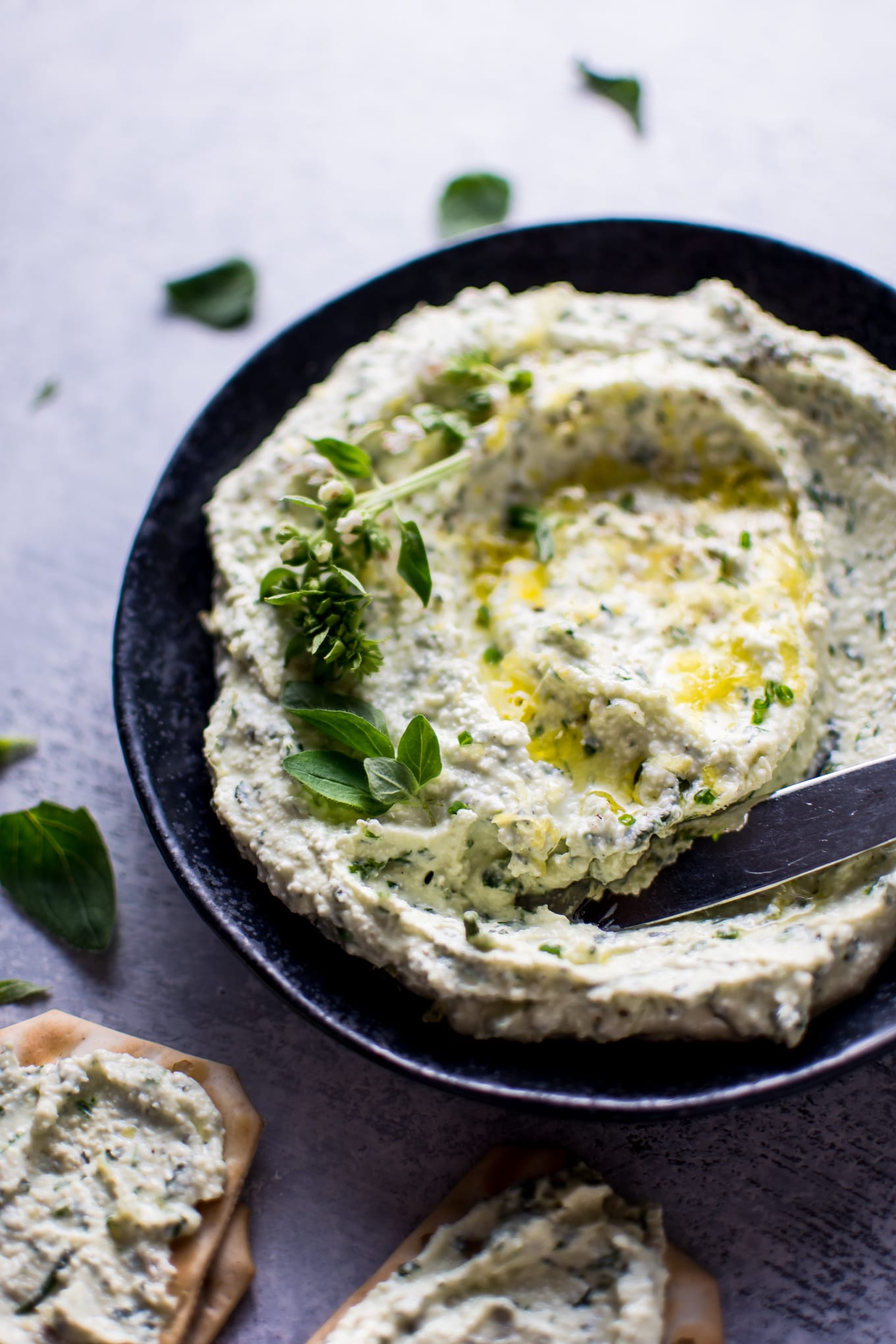 Whenever I handle feta, it takes me back to the pizza place I used to work at. I used to hate making the Mediterranean pizzas because my hands would smell like feta well past the end of my shift. It would also screw up the assembly line during the peak period. You had to frantically run to wash your hands in between topping the pizzas because you didn't want to contaminate someone's pepperoni or cheese pizza with the bold feta flavor. I took pizza very seriously back then, and I still do today 🙂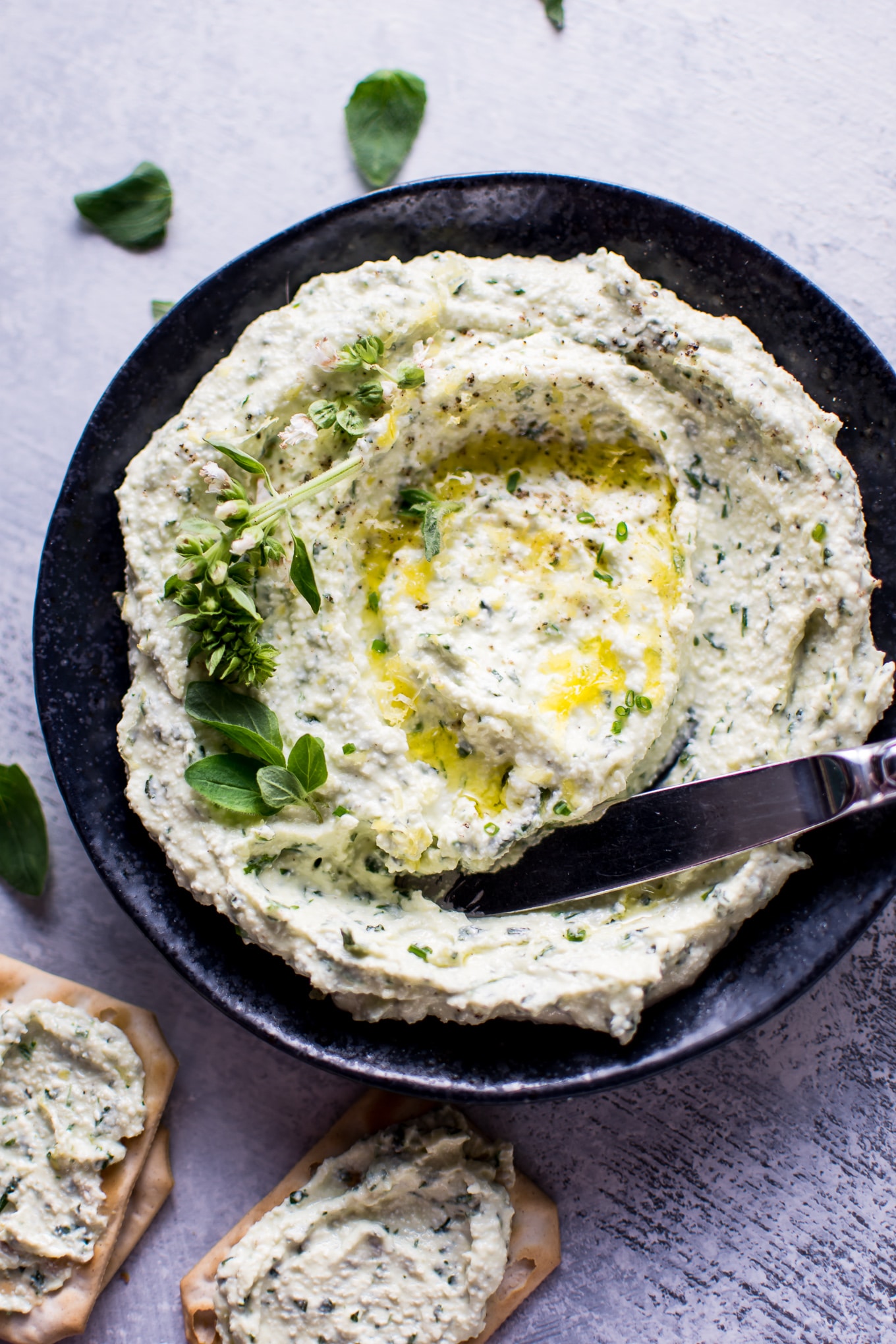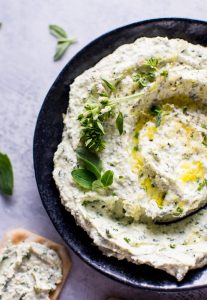 Print
Whipped Feta with Fresh Herbs
Yield 4-6
Whipped feta with fresh herbs is a quick and easy spread that is a great for appetizers, snacks, or sandwiches.
Ingredients
6 ounces feta (I buy a block), room temperature
2 ounces cream cheese, room temperature
1 tablespoon fresh oregano, chopped
1 tablespoon fresh basil, chopped
1 tablespoon fresh chives, chopped
1 clove garlic, minced
1/4 cup olive oil + extra for drizzling
Juice + zest from 1/2 lemon
Salt & pepper, to taste
Instructions
Take cheeses out of the fridge about an hour prior to making this.
Chop the herbs.
Add the feta and cream cheese to the food processor (crumble the feta into smaller pieces).
Pulse the cheeses until they're combined.
Add the herbs, garlic, oil, lemon juice & zest, and salt & pepper to the food processor and blend until everything is well combined.
Serve immediately or chill for an hour or two before serving. Delicious when served with a generous drizzle of olive oil on top.
Notes
Adapted from Ina Garten.
This is the food processor I used to make this whipped feta recipe.
Courses Appetizer
What's your favorite way to eat feta cheese?
Made one of my recipes? Tag me on IG @saltandlavender and hashtag #saltandlavender so I can see it 🙂
All images and content are © Salt & Lavender.