Print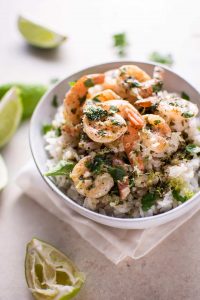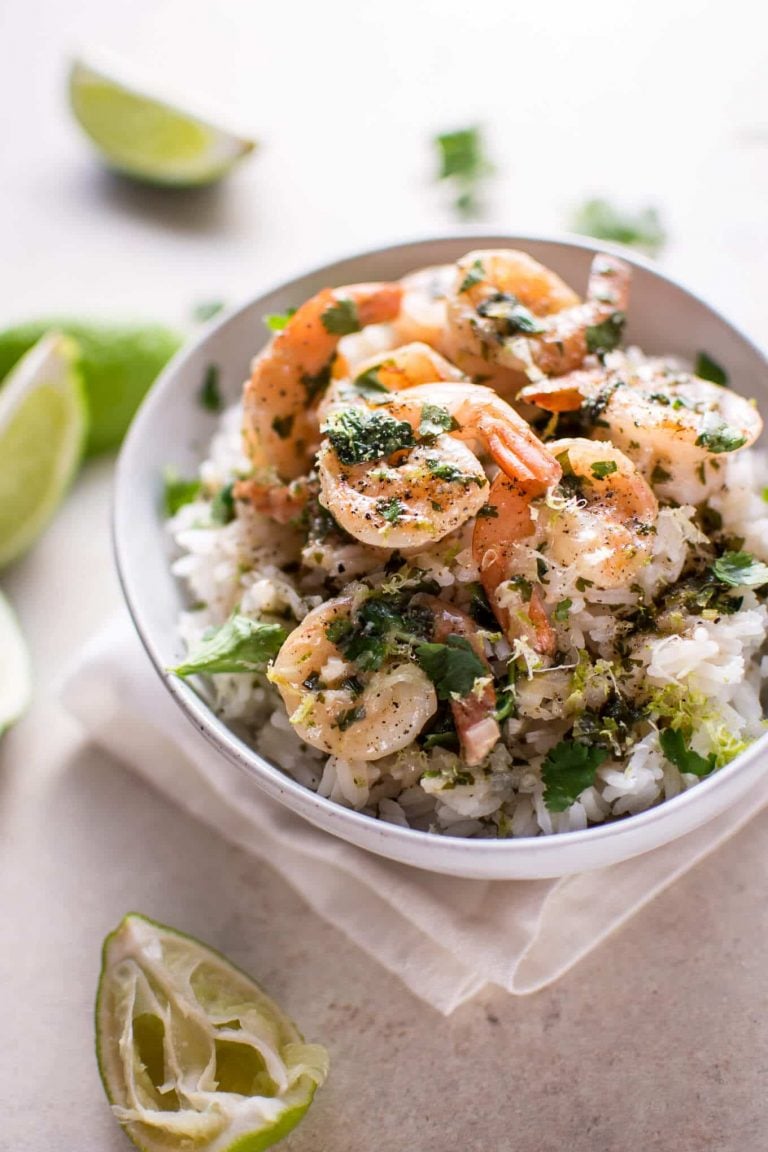 Coconut Lime Shrimp
This coconut lime shrimp recipe is quick, easy, fresh, and goes perfectly with rice. A great weeknight meal option!
If you're making rice with this, cook it according to package directions.

Add olive oil to a skillet on medium-high heat. Sauté the shallot for about 5 minutes, stirring occasionally, until it's lightly browned.

Add the garlic and ginger to the pan and cook for about a minute, until fragrant.

Add the broth, lime juice and zest, coconut milk, and brown sugar. Simmer for 10 minutes.

Add the shrimp, cilantro, and basil, and cook for another 5 minutes or until the shrimp are cooked through (don't overcook). Season with salt & pepper as needed.

Serve immediately.
Serving size really depends on how much shrimp you have vs. rice (I'd say it serves 2-4). If you serve 4 people, they will get about 6 shrimp each (based on a typical 3/4 lb. bag of 31-40/lb. size shrimp).
I encourage you to adjust this recipe to your personal tastes. Give the sauce a try before you add the shrimp and add more lime juice, sugar, or salt & pepper if needed.