Print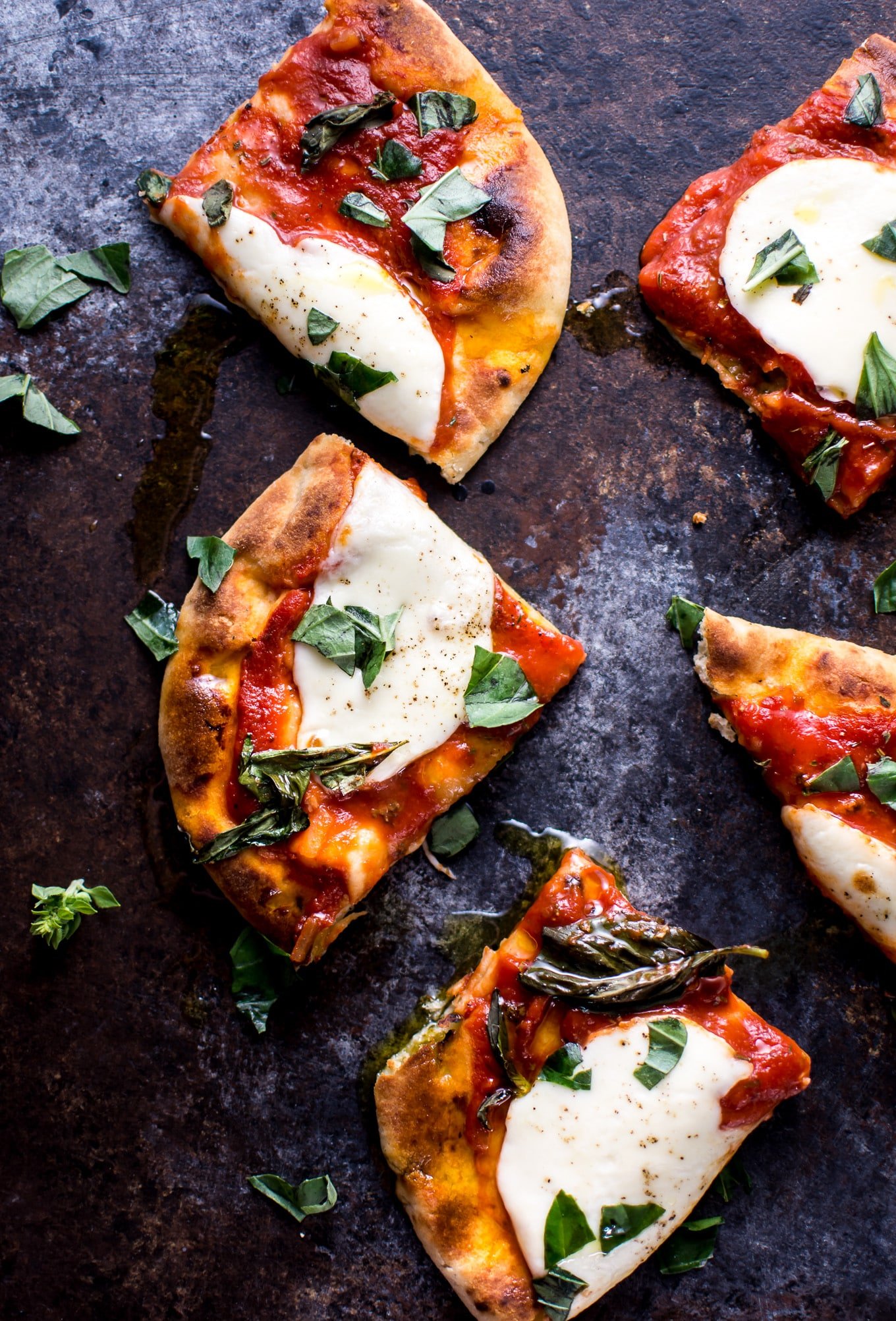 10 Minute Margherita Naan Pizza
Yes, you can prep and cook this Margherita naan pizza in 10 minutes! Enjoy the classic flavors of fresh mozzarella, tomato sauce, and basil in this delicious pizza.
Turn your oven's broiler on high and move the rack to the top third of the oven.

Place the naans on one larger or two smaller baking sheets. Spread each naan with an even layer of tomato sauce. Lightly sprinkle them with garlic powder and Italian seasoning. Add a few slices of mozzarella to each naan and fill in the gaps with the basil. Season with salt & pepper.

Broil for 5 minutes, or until the cheese is bubbly and the edges are lightly browned.

Add some more fresh basil (I like to tear it into smaller pieces) and a drizzle of olive oil to each pizza. Slice and serve immediately.
No exact quantities are listed because topping pizzas should be fun! I used a small can of Hunt's tomato sauce and had some left over. Any canned/jarred tomato sauce will work!