This homemade cherry vanilla soda is easy, delicious, refreshing, and contains only 5 ingredients.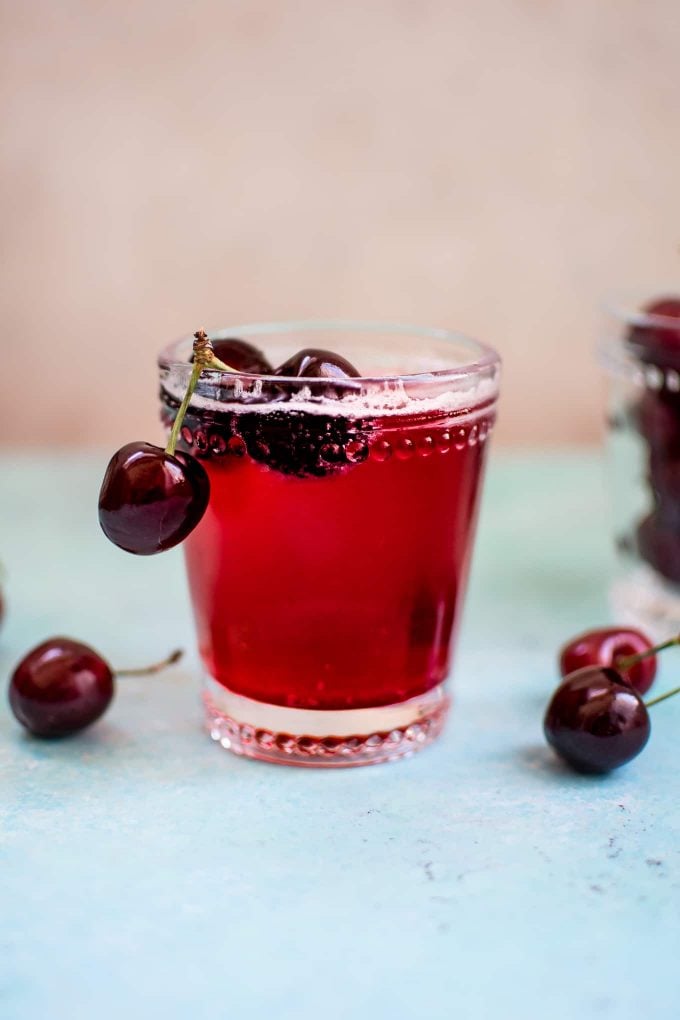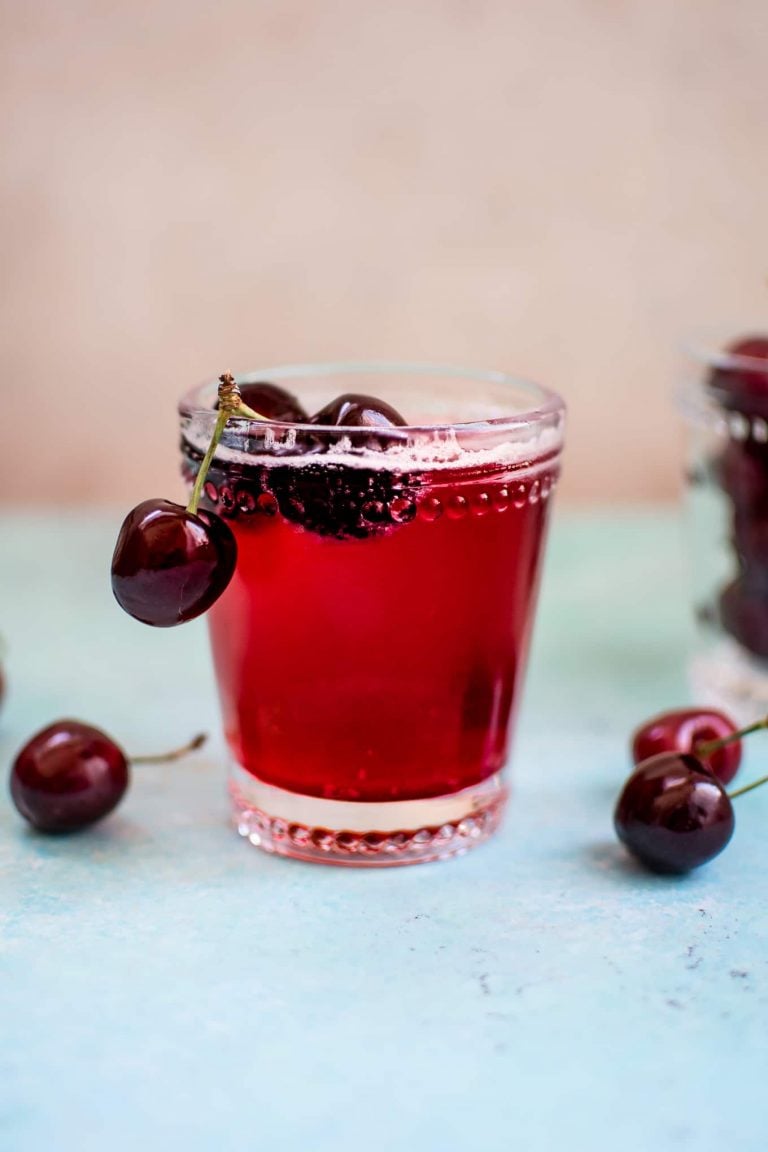 Why bother making your own soda? Well... it's quite fun (if you find cooking fun), something a little bit different, and you know exactly what's going into it.
I don't normally make homemade pop (or soda as many people call it), but I was inspired after making the lemon simple syrup in my lemon champagne cocktail.
I get on cooking kicks like this sometimes. Also, cherries are now in season, and I wanted to make another cherry drink after thoroughly enjoying the cherry moscato slushes I recently made. This time, I wanted to use fresh cherries.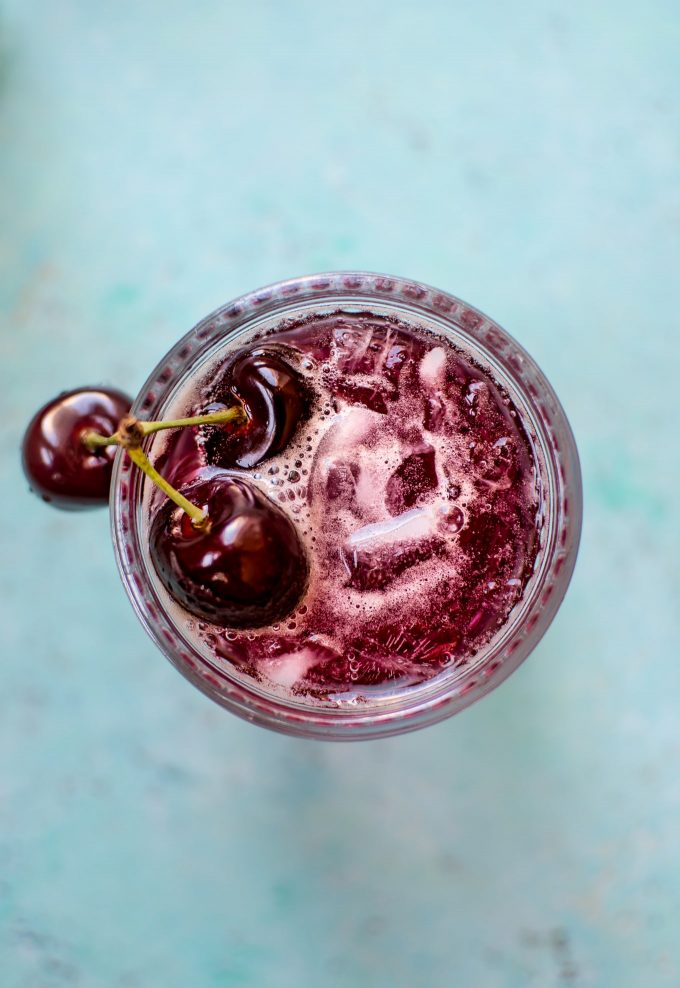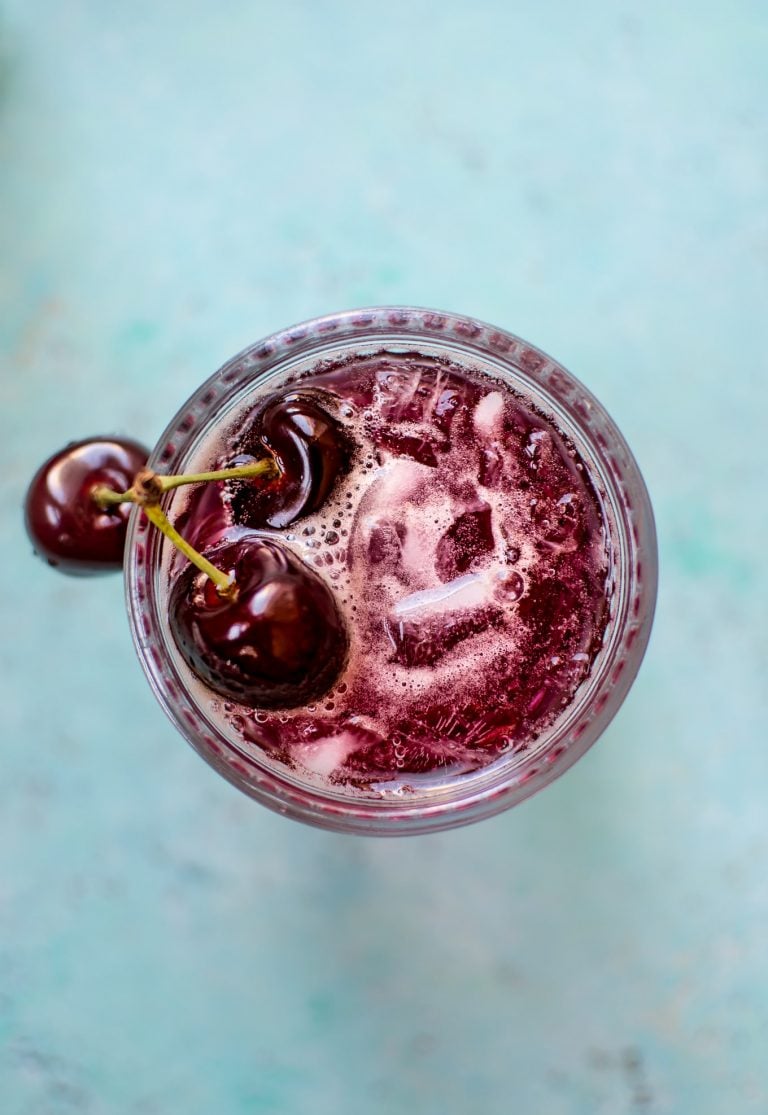 I am pretty new to making syrups, and after mulling it over for a while, I thought that vanilla would go well with the cherries. I probably had Vanilla Coke on the brain since up until recently I couldn't find them easily here in Canada... so I seriously rationed the ones I was able to find, and now I'm seeing them everywhere.
After a quick Google search, it turns out I'm not the first one to come up with this vanilla-cherry combination, but that's ok. People love it.
When I tried this drink, it actually reminded me a lot of the cream soda flavor of Jones Sodas I used to enjoy back in the day. No idea if they're still around, but I used to love them.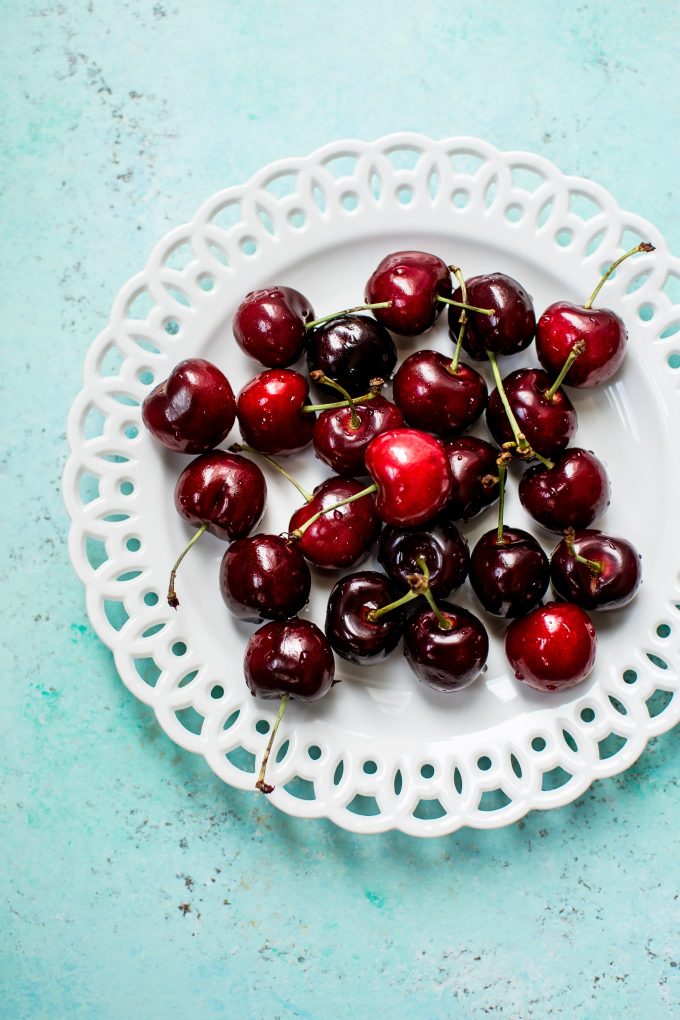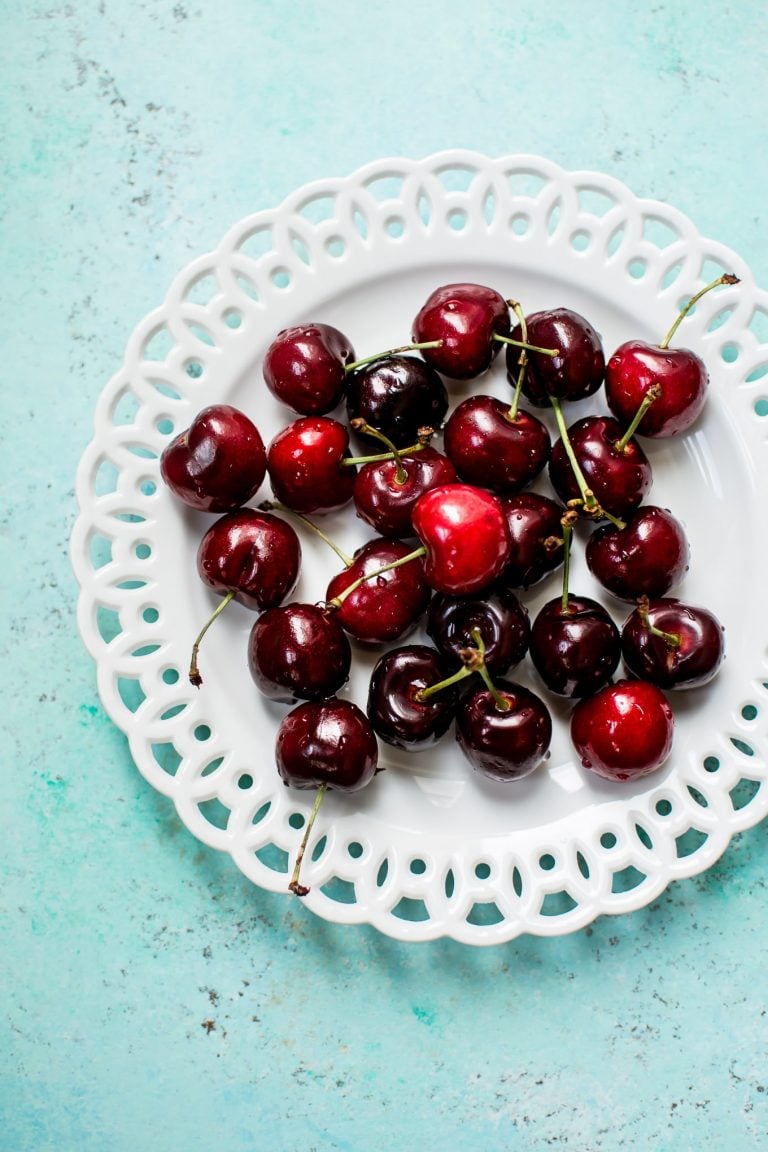 Anyway, the syrup in here is pretty simple... equal parts sugar and water, 12 cherries, and a teaspoon of pure vanilla extract. I thought of using vanilla beans, but I decided the vanilla extract would be easier, and that's what I had in my pantry, so I went with that.
You just mash up the cherries and simmer the mixture over medium heat until it's infused with cherry flavor and reduced a bit.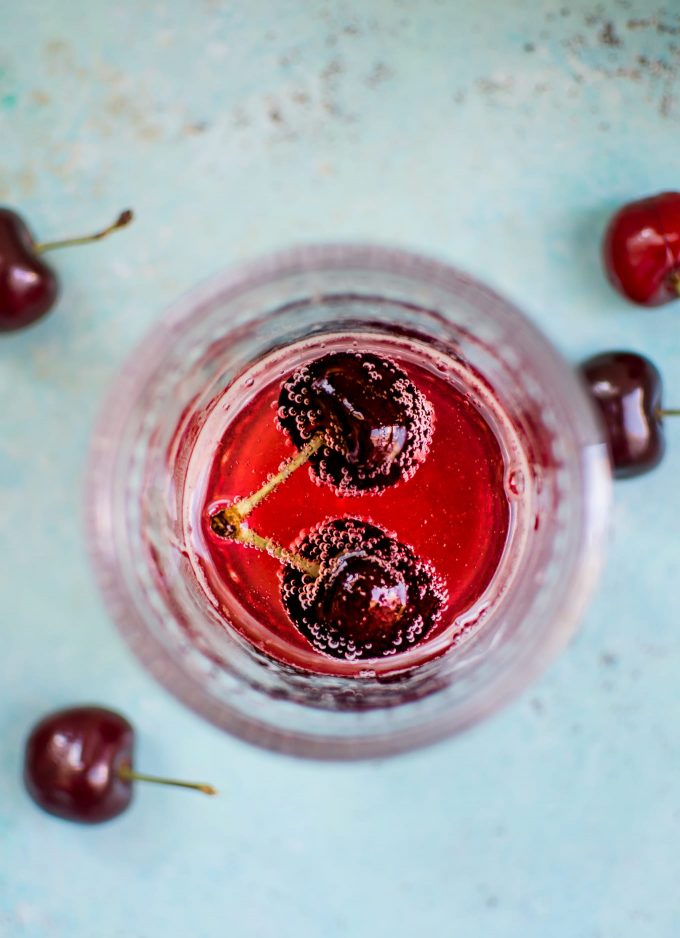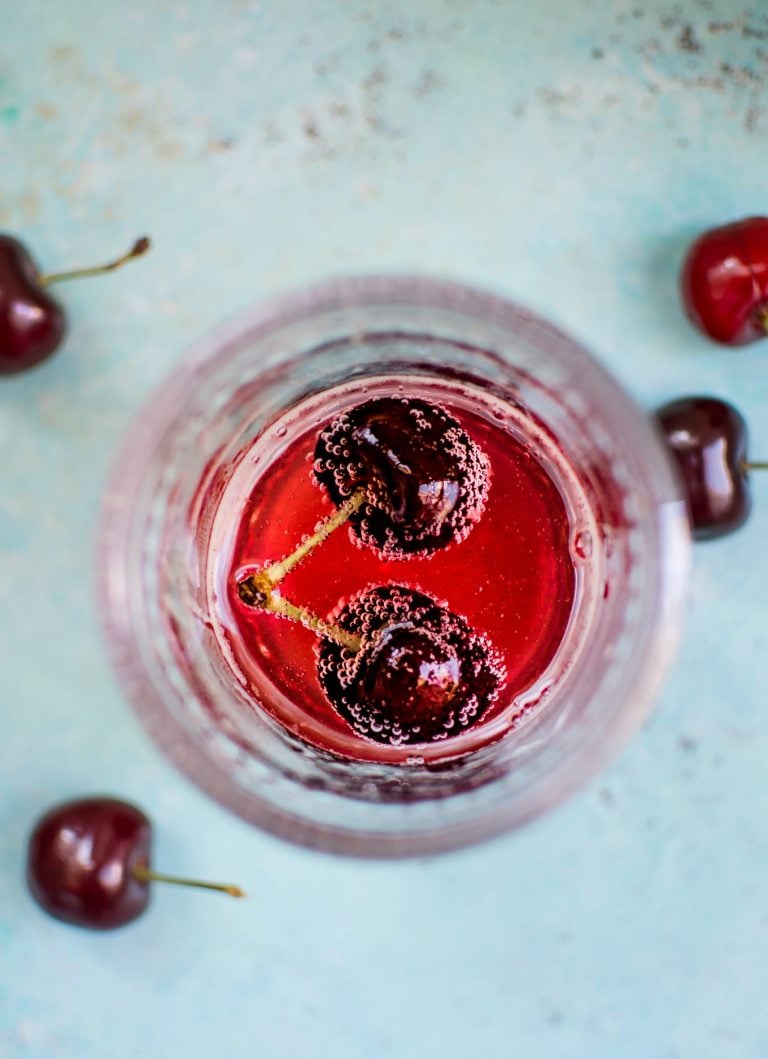 I'll say this generously makes at least 4 large drinks if you go heavy on the syrup. It really depends how much you add to each glass, but this also doesn't make a ridiculous amount that you won't use up in the week or so it'll be good for.
You could even make a big pitcher for a party. If you want to spike this drink, add a little vodka. The possibilities of homemade syrups are endless. 😉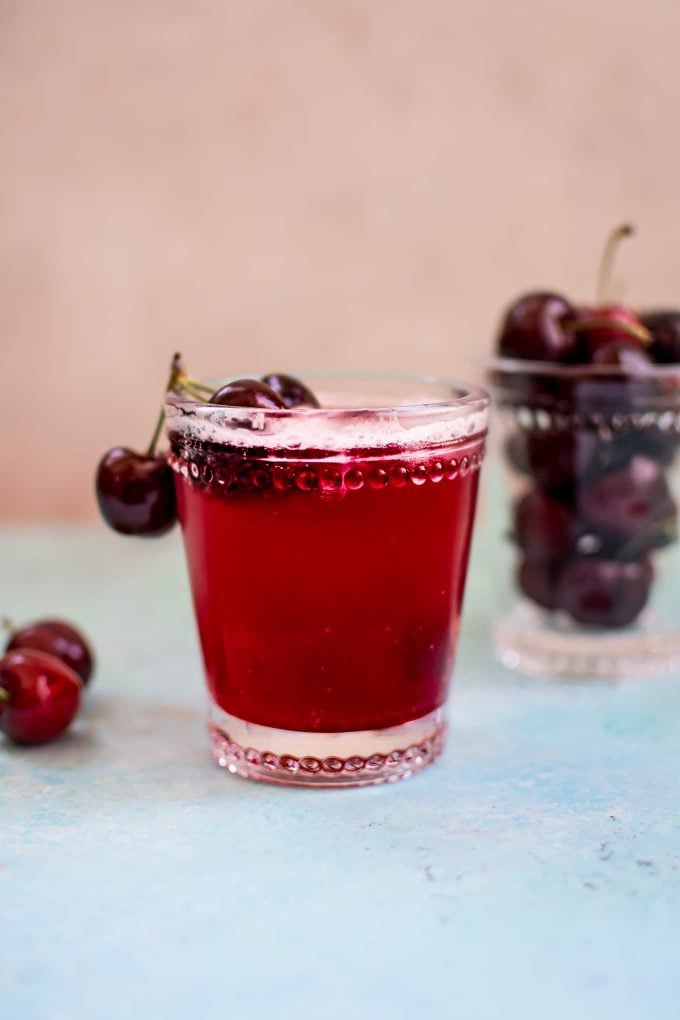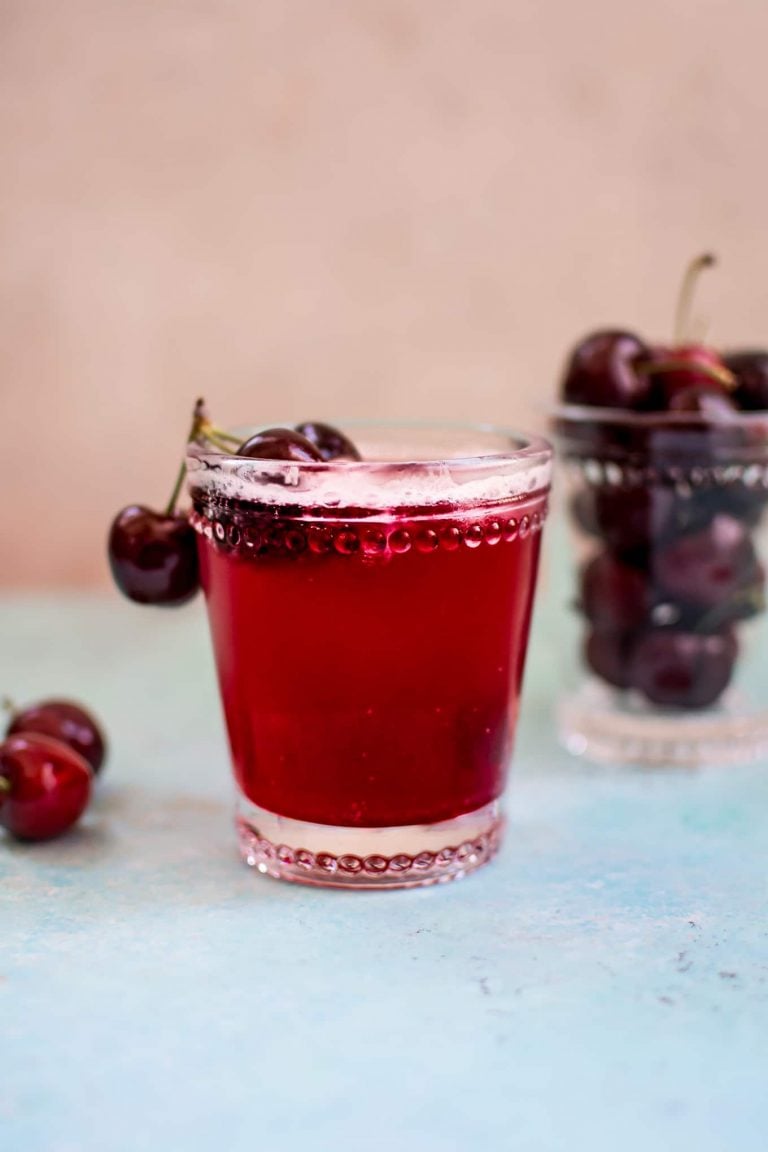 Have you ever made your own soft drinks at home? Enjoy!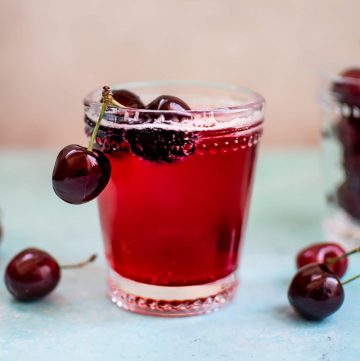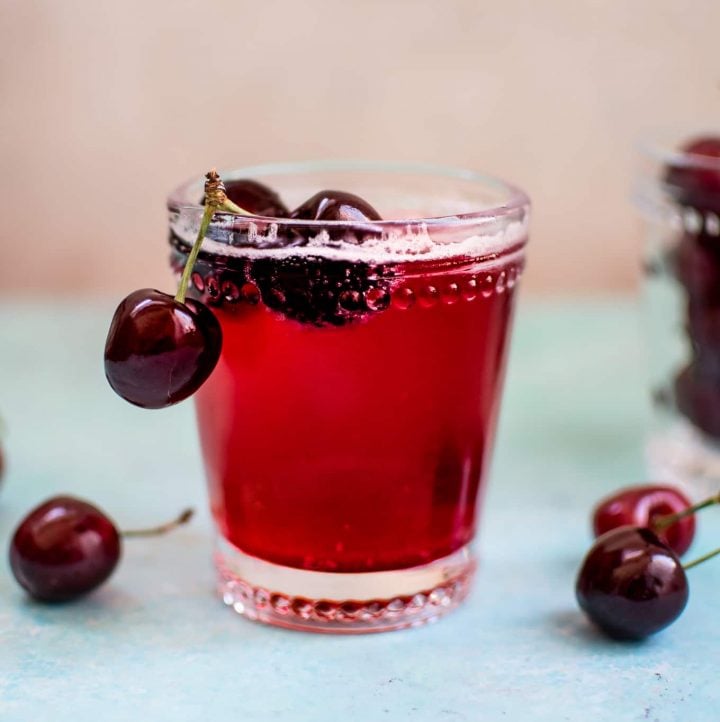 Cherry Vanilla Soda
This cherry vanilla soda is an easy homemade fizzy drink that contains only 5 ingredients.
Ingredients
12

cherries

halved & pitted

1/2

cup

water

1/2

cup

granulated sugar

1

teaspoon

pure vanilla extract

Soda water
Instructions
Cut the cherries in half and remove the pits. Add them to a small saucepan on medium heat along with the water, sugar, and vanilla extract.

Once the mixture has been bubbling for about 5 minutes, mash the cherries (I actually used a potato masher to do this... use whatever you think will work).

Continue simmering them on the same heat for another 10 minutes.

Take the pan off the heat and let it cool for 15 minutes prior to straining it (use a sieve) into a jar.

You can let it cool a bit further, or add some to a glass with ice and top it off with soda water. The syrup will keep in the fridge for about a week.
Notes
Adjust the amount of syrup in your glass based on how sweet/strong you want the drink to be. The drink pictured has 6 teaspoons of syrup.
This syrup tastes quite like cream soda.