This vegan Thai Green curry soup is a healthy, hearty, and super quick meal that's made from scratch in only 15 minutes!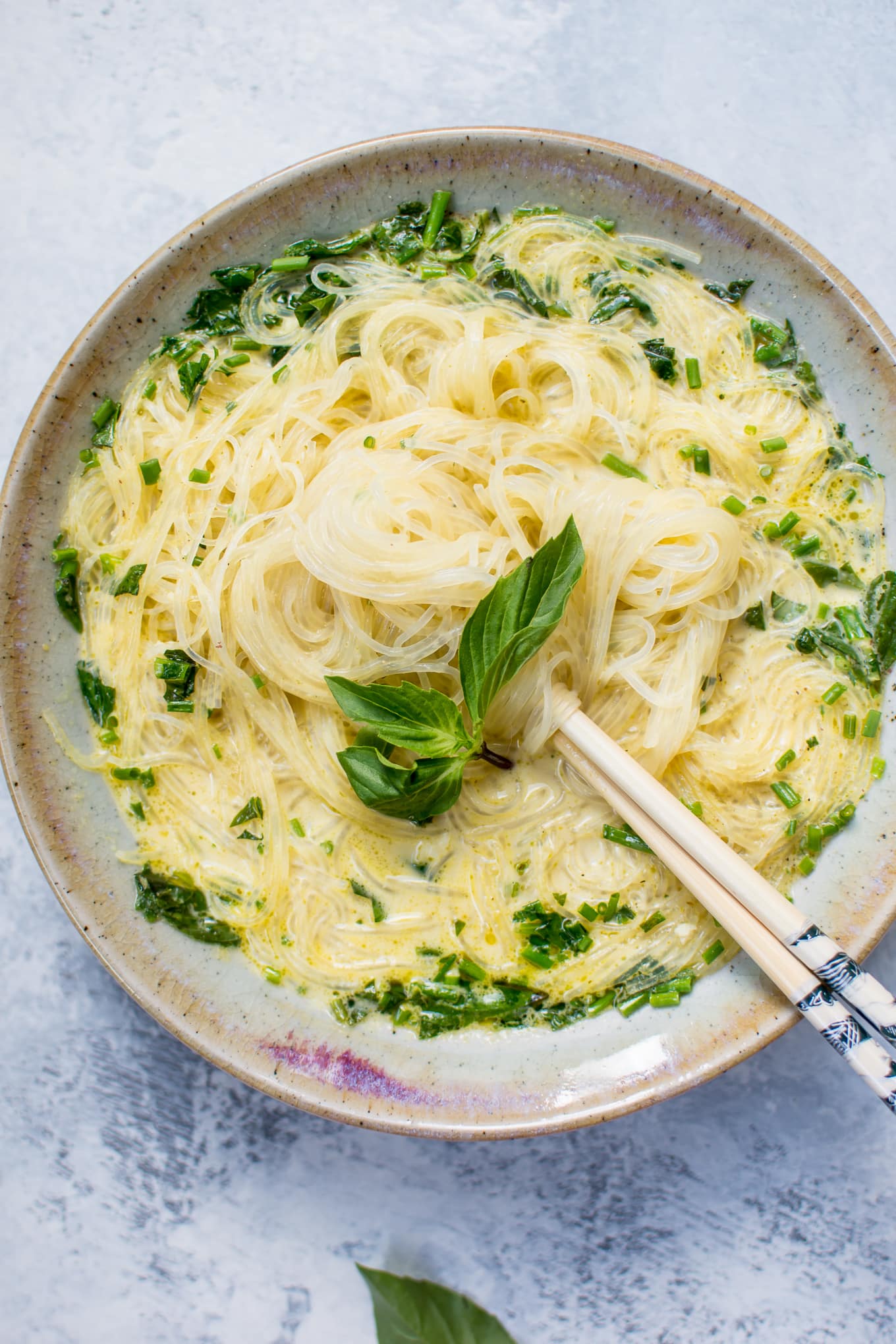 I've been experimenting with Thai flavors for a while now. I've done a few Thai red curries, but somehow a green curry had not yet made it onto the blog. I didn't want to play favorites, so here we are.
I wanted to make a really fast soup that you can whip up in a jiffy. Something hot, good for you, cozy, and most importantly, bursting with flavor. Using Thai ingredients makes this easy! There's no messing around here… one pot, minimal dishes, and you're eating in no time. Coconut milk is my not-so-secret ingredient for making vegan dishes wonderfully creamy and inviting.