This mixed berry smoothie bowl with dragon fruit comes together quickly and is filling, tasty, and loaded with antioxidants. Perfect for breakfast or anytime you're craving a healthy meal.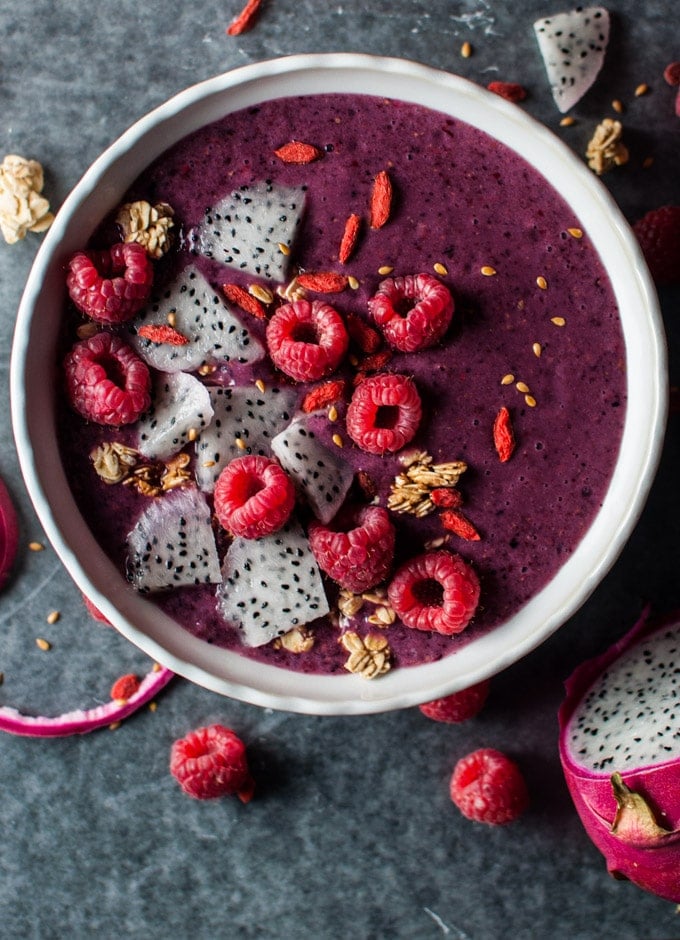 As I type this, I'm recovering from a really bad cold (not that any colds are good).
I decided to send my husband out for the ingredients to make this smoothie bowl since I am really sick of being sick.
I know it's not some miracle cure, but I feel good knowing all the healthy stuff I put into this berry and dragon fruit smoothie bowl.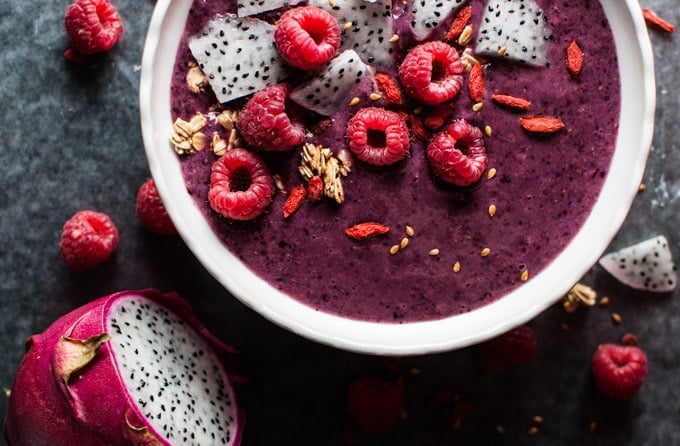 The beauty of smoothie bowls is that you can customize them depending on what fruits you have on hand. You don't NEED the dragon fruit to make this smoothie bowl, but if you do have one sitting on your counter or would like to try dragon fruit, this is a great way to enjoy it.
I chose to slice it and put it on top vs. blending it with the rest of the fruit so its flavor wouldn't get lost.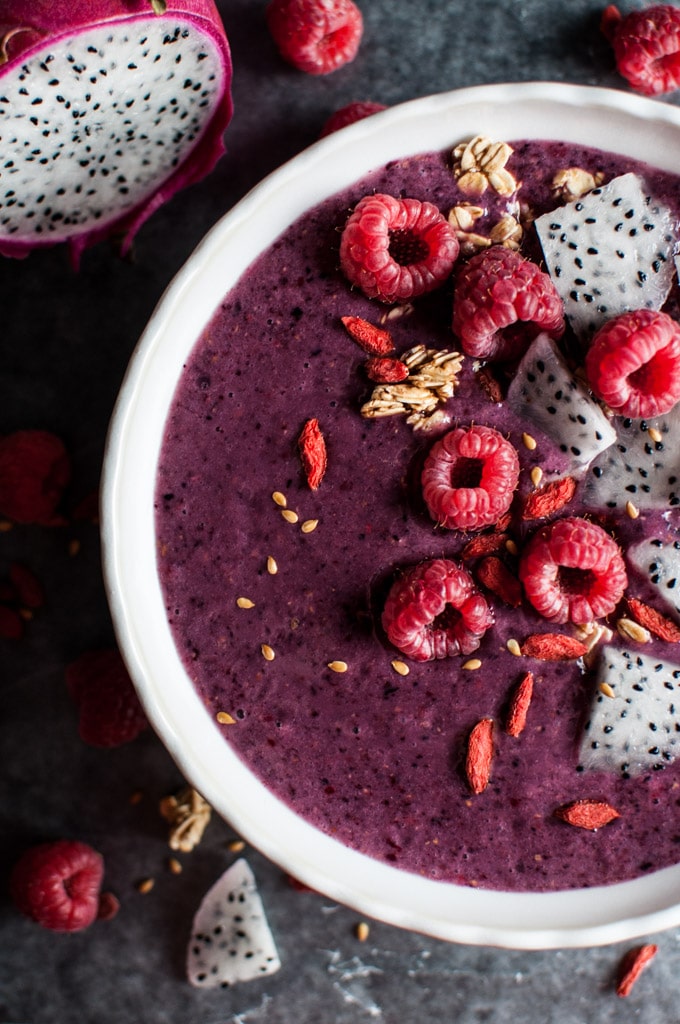 Goji berries are a trendy superfood (not usually my thing!), but they also taste really, really good, so I am happy to add them to this smoothie bowl.
Granola adds crunch and makes this smoothie bowl nice and filling.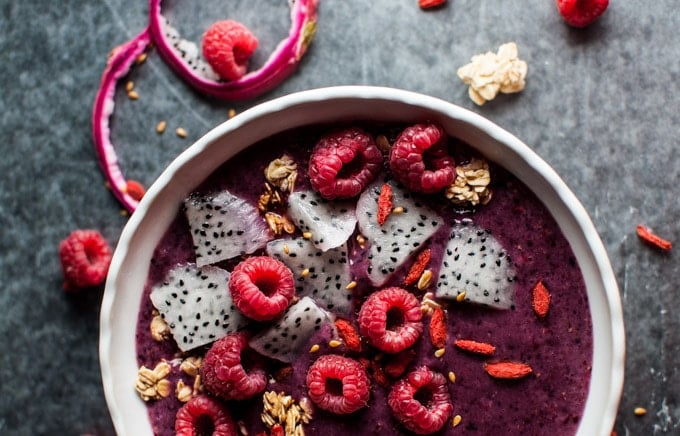 Will you try this mixed berry smoothie bowl with dragon fruit?
How do you customize your smoothie bowls?
If you want more smoothie bowl recipes, I had a recipe published in the Beautiful Smoothie Bowls book by Carissa Bonham. 🙂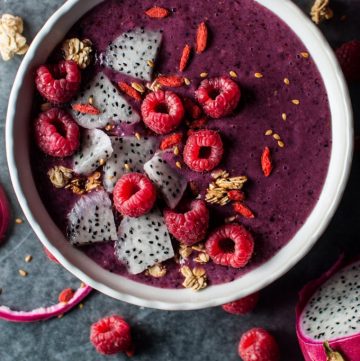 Mixed Berry Smoothie Bowl with Dragon Fruit
A healthy and delicious smoothie bowl made with mixed berries and dragon fruit and topped with granola.
Ingredients
Dragon fruit

peeled and sliced, to taste

1

cup

frozen mixed berries

1/2

cup

vanilla almond milk

1/2

tablespoon

flax seeds

1

banana

peeled

Ice (optional)

1/4

cup

granola (or to taste)

1/2

tablespoon

dried goji berries

Fresh raspberries

to taste
Instructions
Slice the dragon fruit and then peel each slice using your hands. Cut into bite-size pieces. Set aside.

Blend the frozen mixed berries, almond milk, flax seeds, and banana until smooth. If you want a thicker smoothie, add more mixed berries. If you want to thin it out, add more almond milk. I like to add 1-2 ice cubes so it stays cold longer.

Pour smoothie into a bowl. Top with granola, dried goji berries, sliced dragon fruit, and fresh raspberries. Add any other fresh fruit you have on hand if desired.