These pork chops in an Irish whiskey cream sauce make a simple but special dinner for two!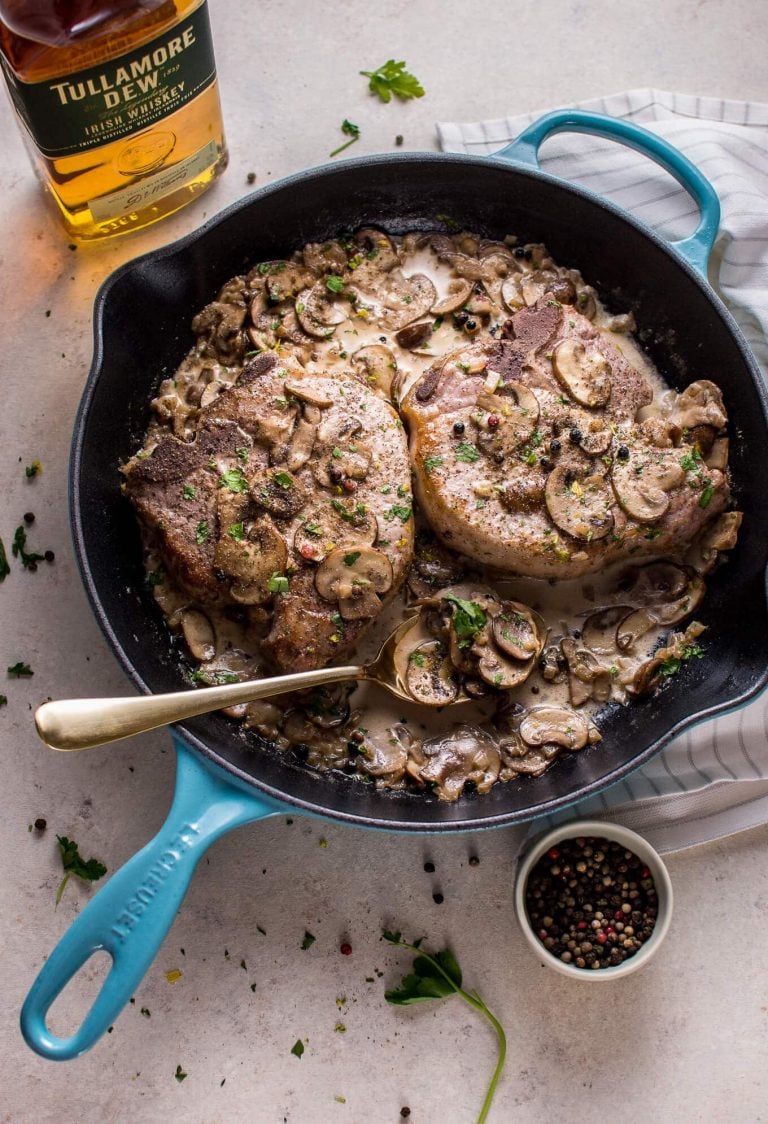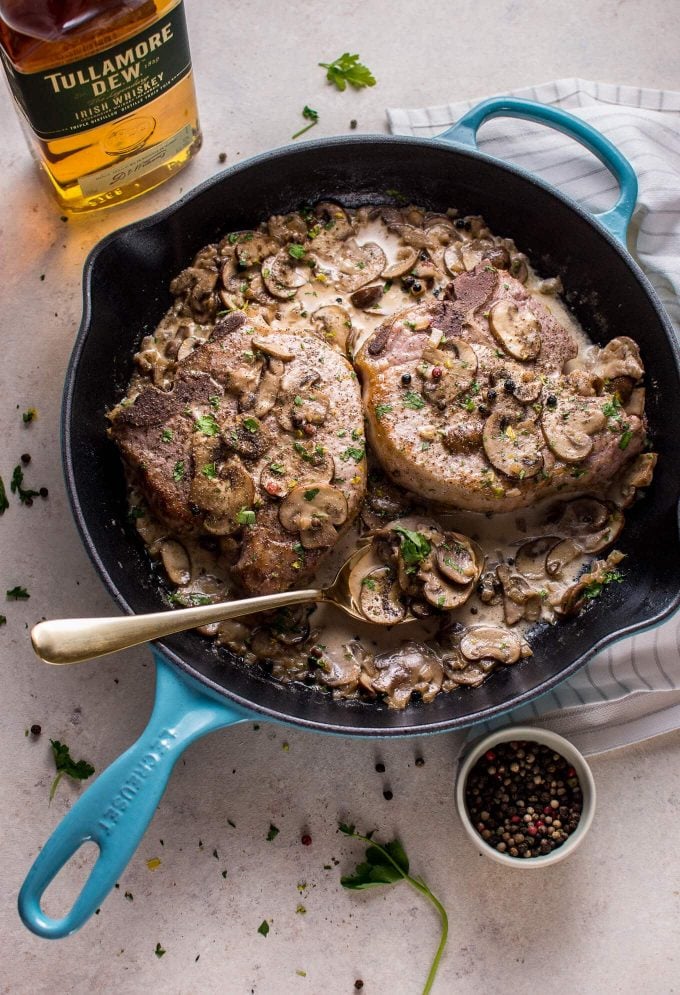 What can I say? It's hard to go wrong with big, juicy pork chops, mushrooms, and a boozy cream sauce.
I was invited by a few of my blogger buddies to take part in a St. Patrick's Day recipe roundup, so that's how this whiskey pork chops recipe came to fruition. Ok, this may not exactly be traditional Irish fare, but I couldn't resist making a delicious sauce out of some Irish whiskey. Making a whiskey sauce has been on my radar for a while now, and this was the perfect opportunity. I admit I don't really celebrate St. Patrick's Day myself, but that's ok. 😉
Let's talk about these pork chops. I bought fairly thick ones (like over 1″ thick), so they're definitely not the fast-fry variety. To take care of that, I used my trusty oven-proof skillet and let the oven do the majority of the cooking after I seared them. To cook pork properly, it should reach an internal temperature of 145F. That temperature ensures they're cooked enough but don't go leathery. You will see a hint of pink, and that's totally fine.
You can use thinner pork chops for the recipe just be sure to adjust cooking time so they aren't overcooked.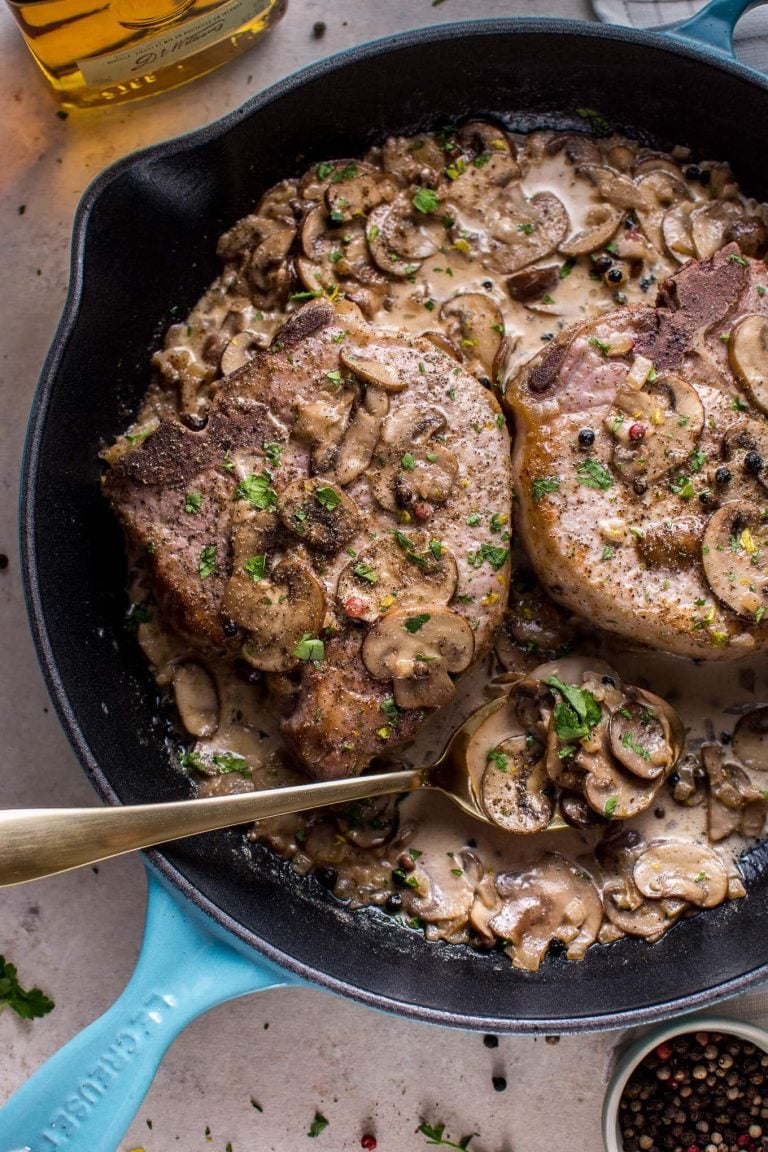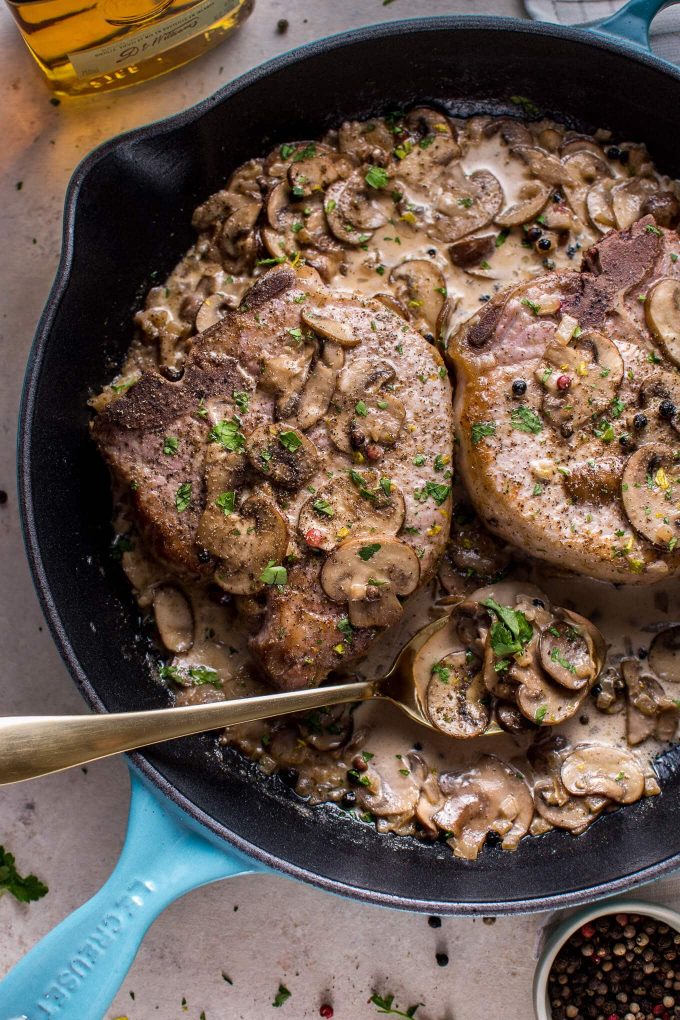 You'll see plenty of peppercorns in my photos, but I would like to point out that if you don't like the potent flavor of whole peppercorns, it's possible to phorget them.
I went a little crazy with the peppercorns. I'll tone it down next time, and I adjusted the recipe to reflect that one teaspoon is probably the max you want to add.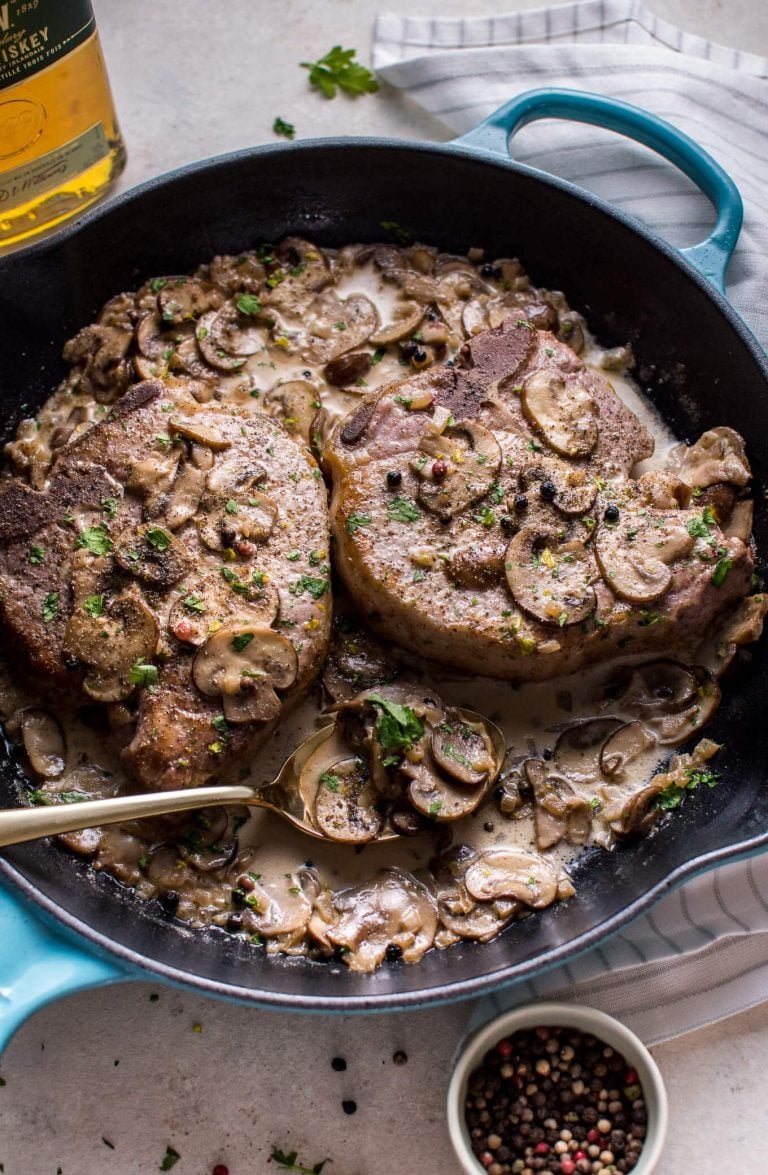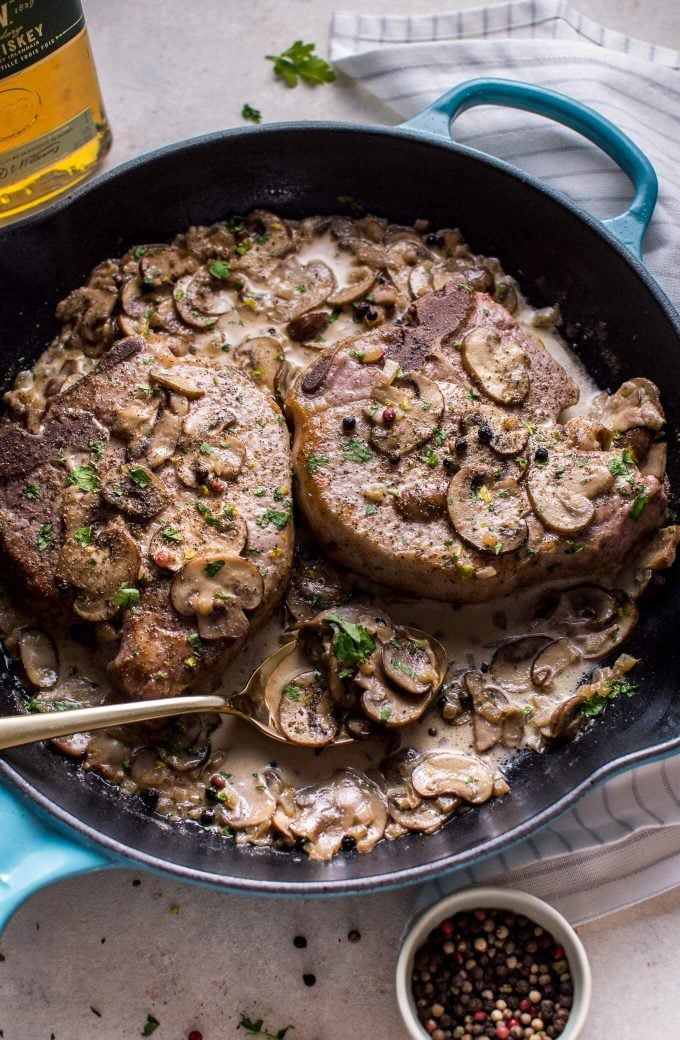 So. Do you celebrate St. Paddy's Day? I don't know, I just never really got into it. I sometimes wear green if I remember. Back in the day mean people used to pinch me because of that leprechaun tradition. Bad memories really. 😛
Here's those fabulous St. Patrick's Day recipes from my lovely fellow food bloggers:
A big thanks to Lynn for organizing this!
And, without further ado, here's the whiskey pork chops recipe:
Will you try these pork chops in an Irish whiskey cream sauce?