These easy rum balls are vegan, gluten-free, and make a fun little no-bake treat that's perfect for the holidays.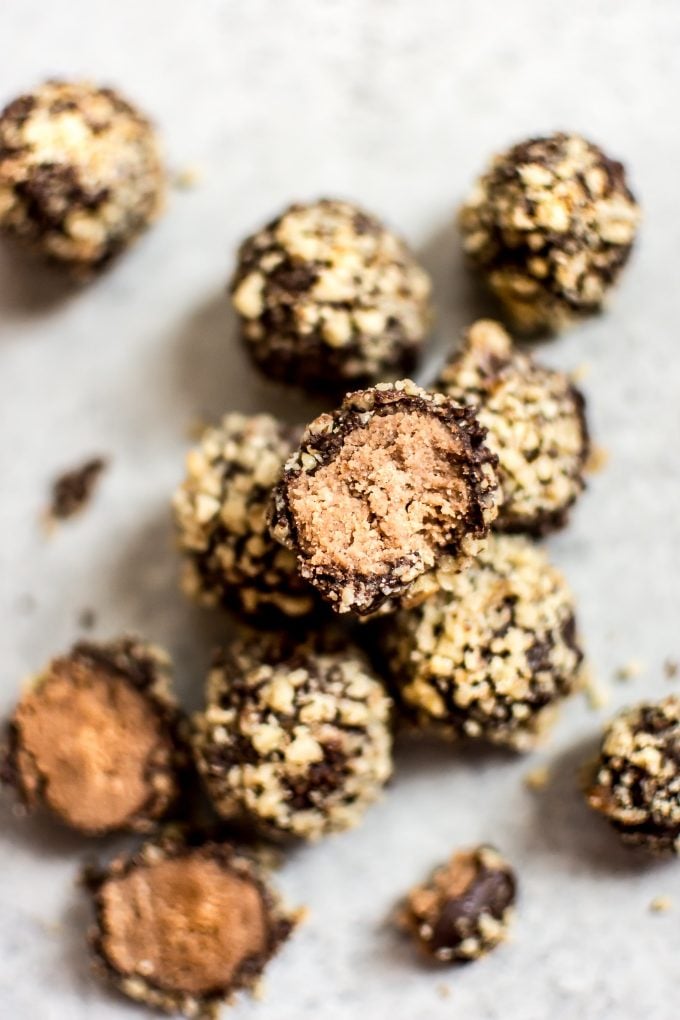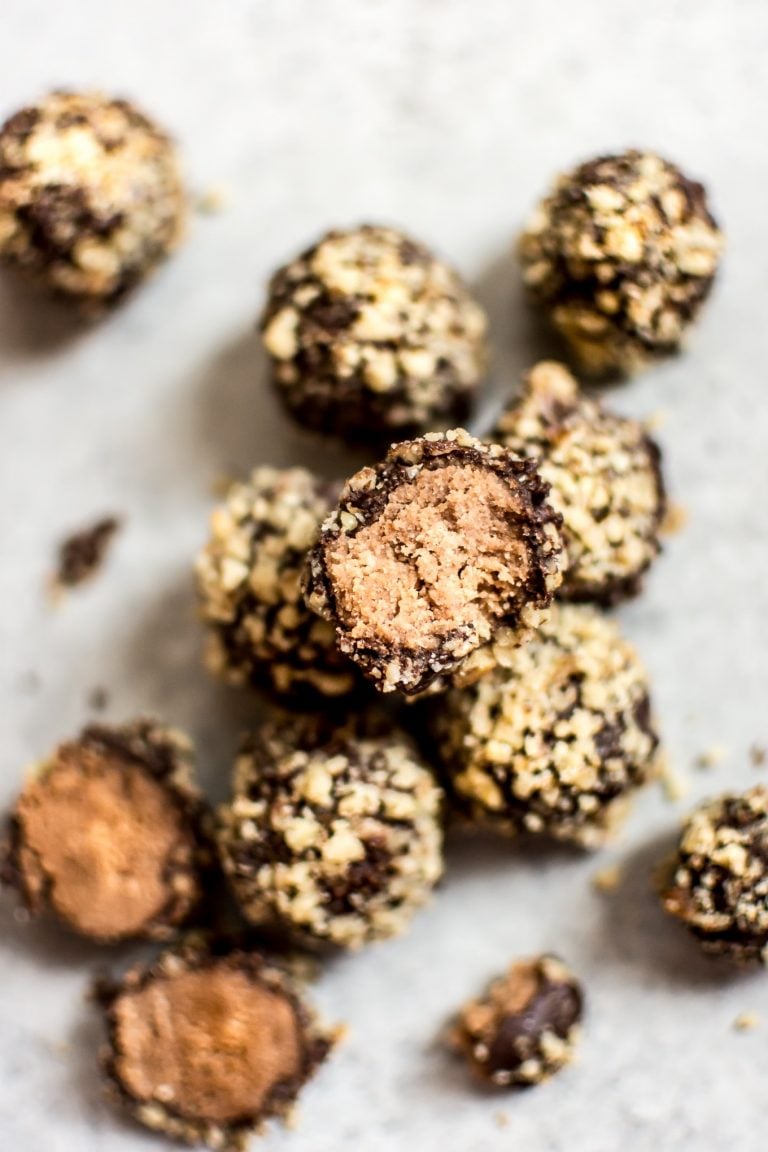 This chocolate rum ball recipe took a bit of experimenting to get right. I first made them without the chocolate coating and nuts. They ended up kinda mushy and not so good. I actually was ready to scrap the recipe until my husband said I should add chopped nuts on the outside.
I then added the chocolate as a way to stick the nuts onto these rum truffles. I'm no candy maker here, so no, that idea didn't occur to me for a while. 😛
I think that the crunchy chocolate and nut layer is the perfect outer coating for the soft filling and gives these tasty morsels the delicious finishing touch they needed.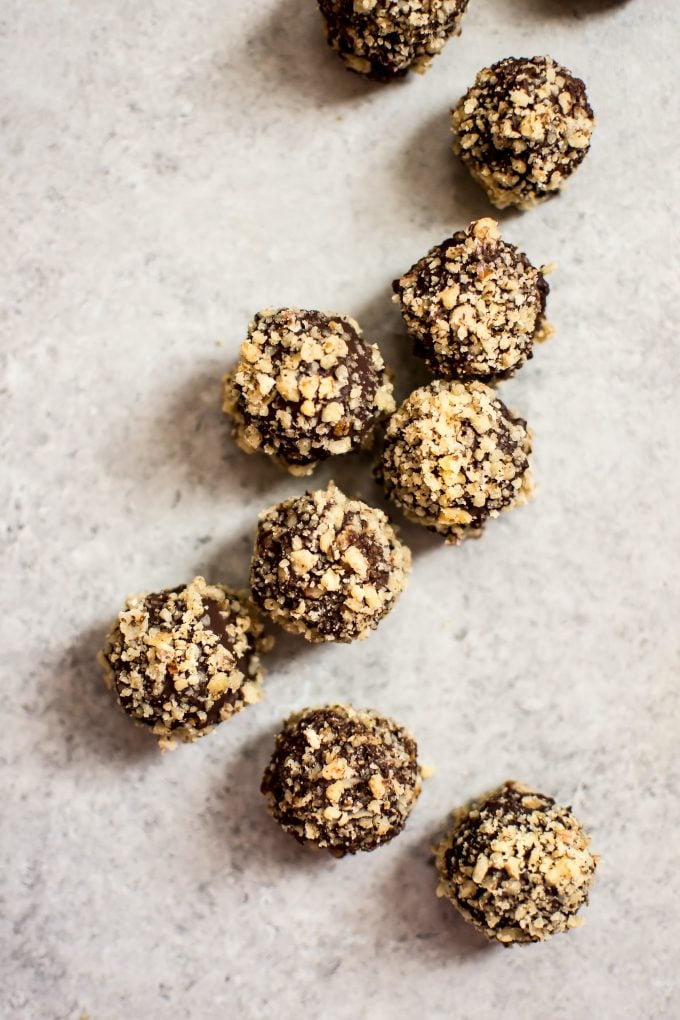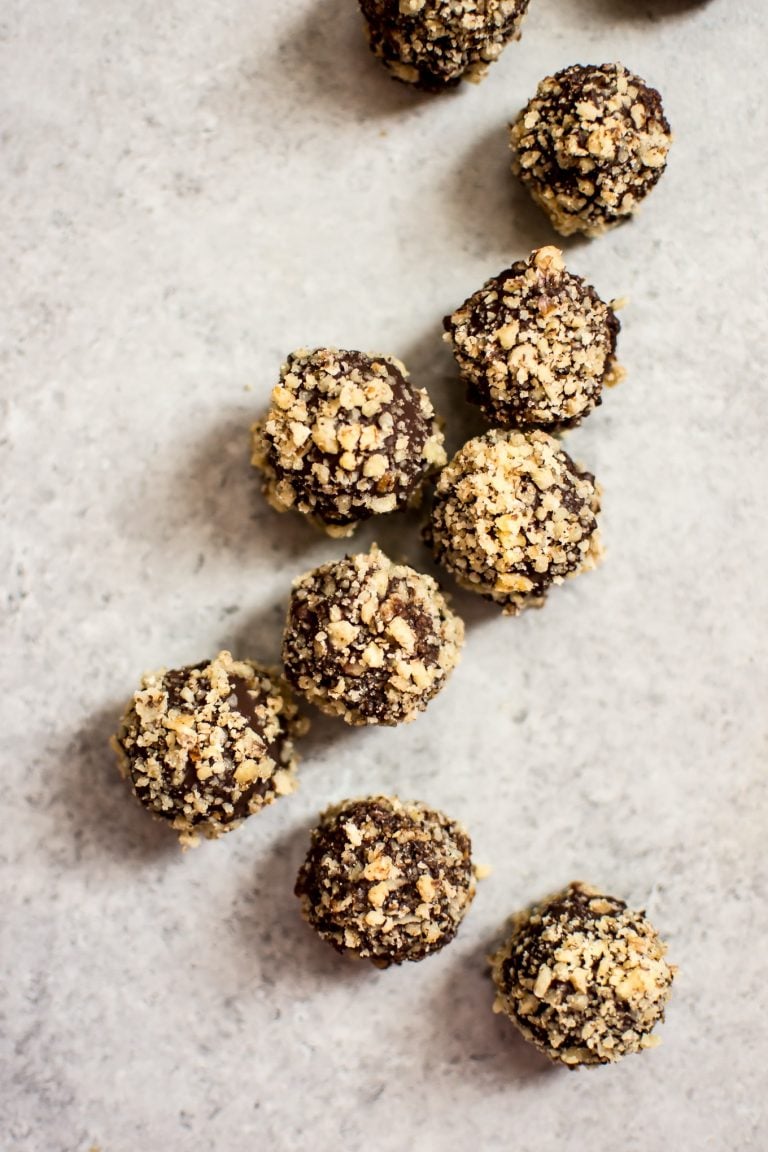 Anyway, this gluten-free rum balls recipe is sorta reminiscent of Ferrero Rocher chocolates, but homemade… and boozy. The middle is soft, and since I used coconut flour, there's a nice coconut taste.
The rum isn't crazy strong, but it's definitely there. Why not make them Christmas rum balls? What better occasion? 🙂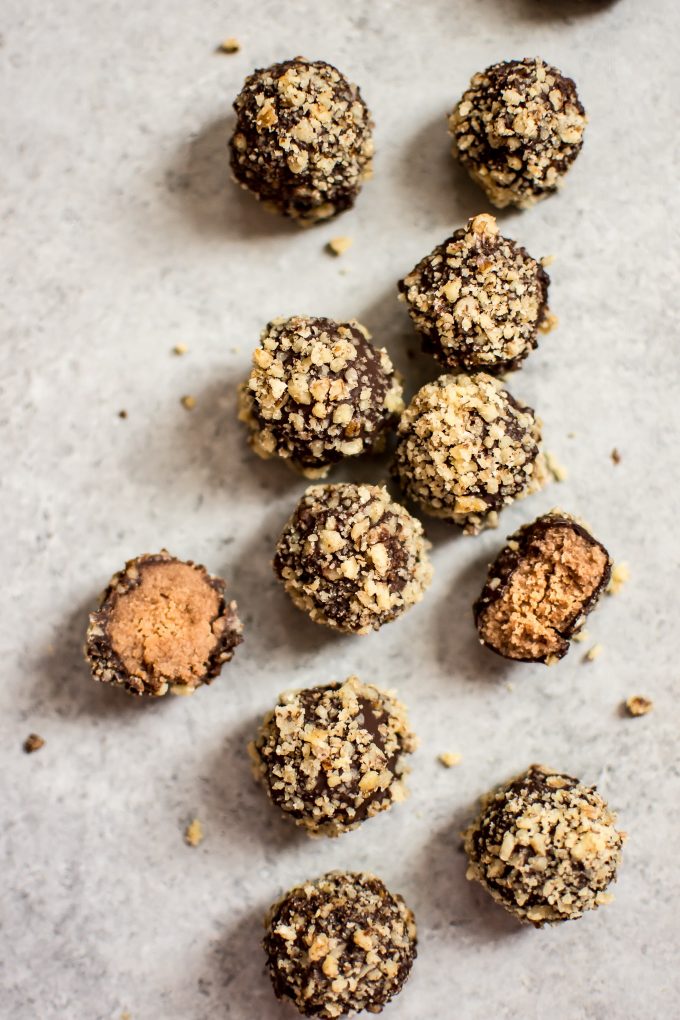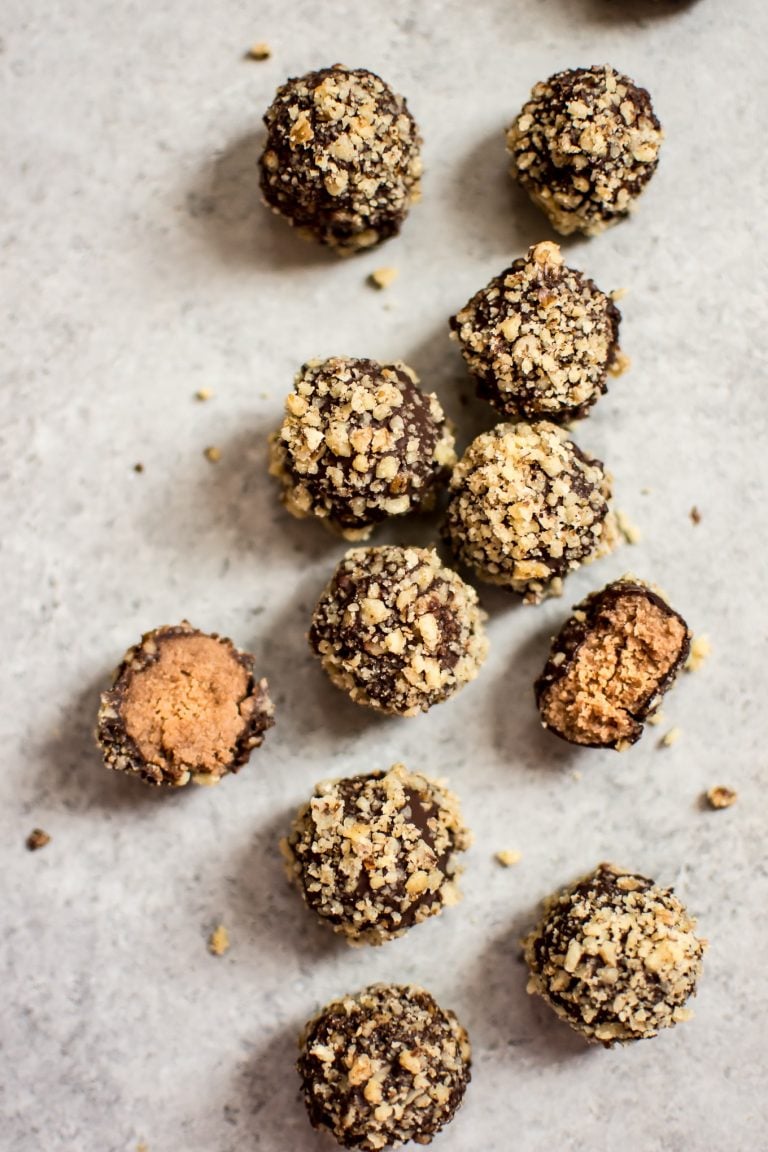 Pro tip: I like to keep these in the fridge in a sealed container. They stay fresher longer and the chocolate coating remains nice and crisp.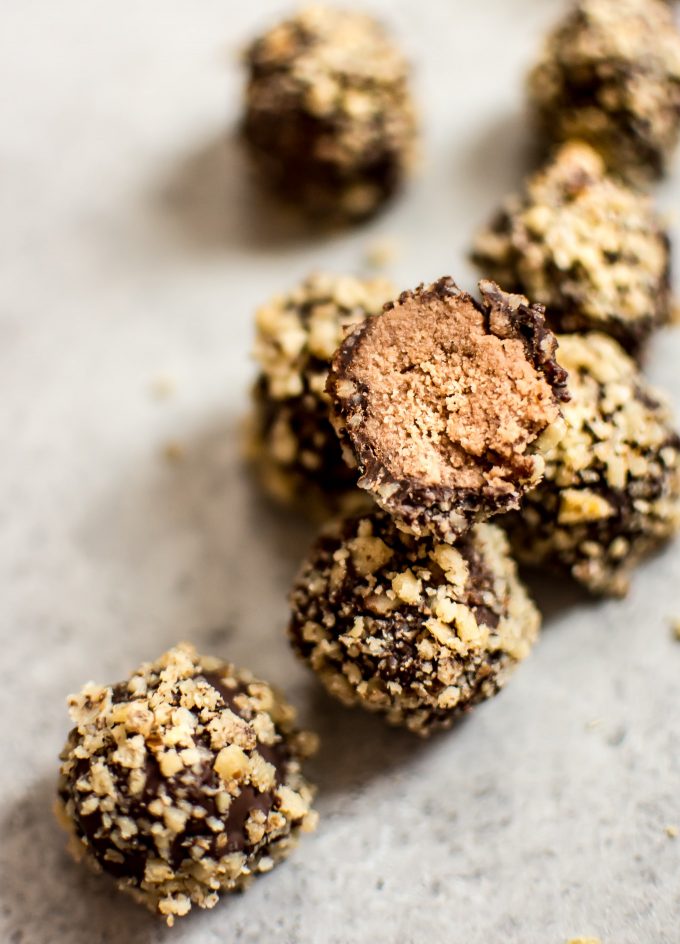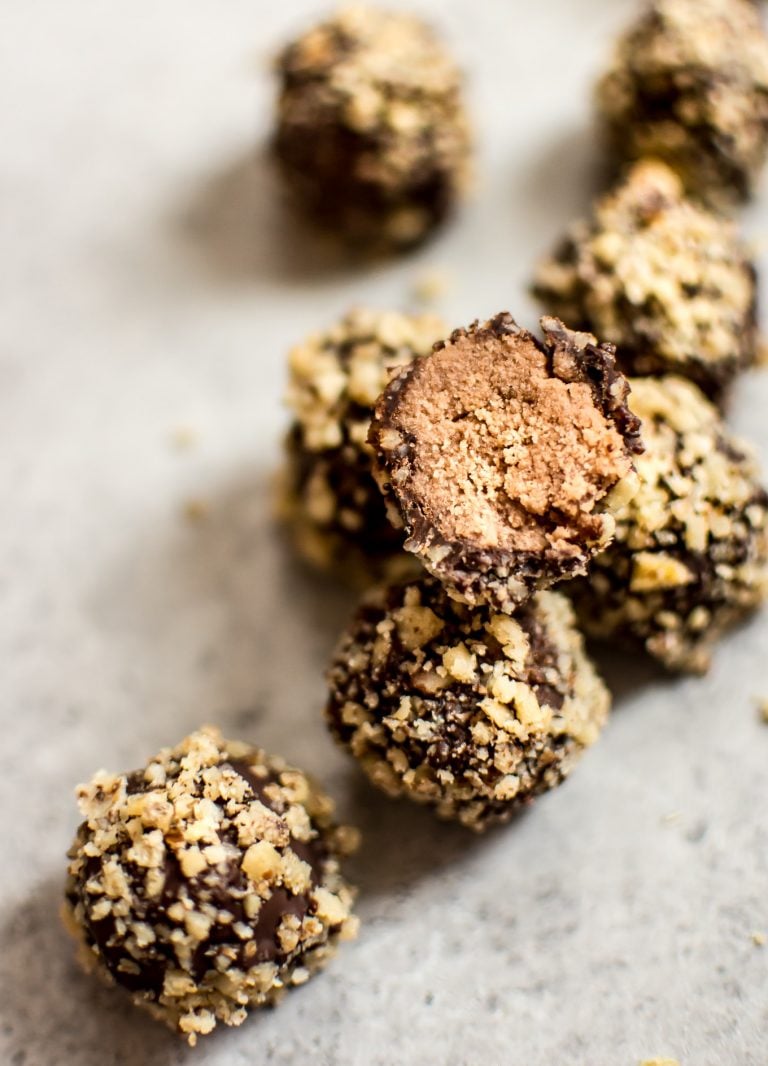 Will you be making this chocolate rum ball recipe?
Let me know in the comments below if you've made 'em.