These vanilla Greek yogurt funfetti popsicles are super cute and easy to make - only 4 ingredients are needed! Kids and adults alike will love them!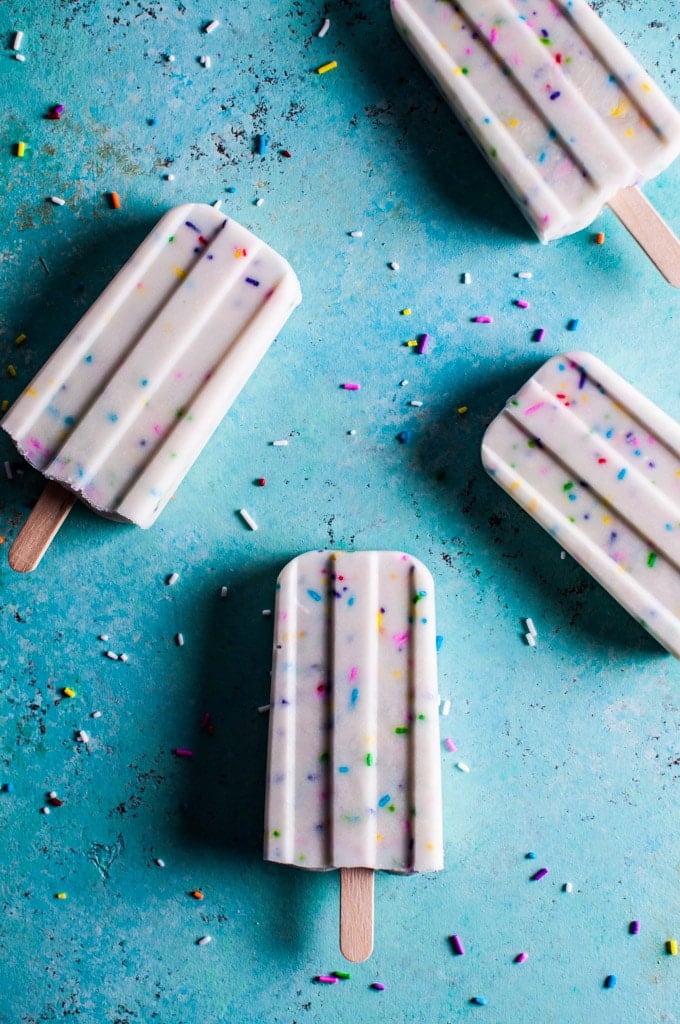 I'm not going to say that these are healthy, but there are definitely worse popsicles out there for you. Greek yogurt and almond milk form the "batter", and vanilla extract and sprinkles provide the fun. They're deliciously creamy and have a nice, soft texture.
This is the first thing I made in my new popsicle mold. I really wanted to make something fun, and rainbow sprinkles automatically make things fun (in my world anyway). I just need some sparkles and unicorns, and we're all set.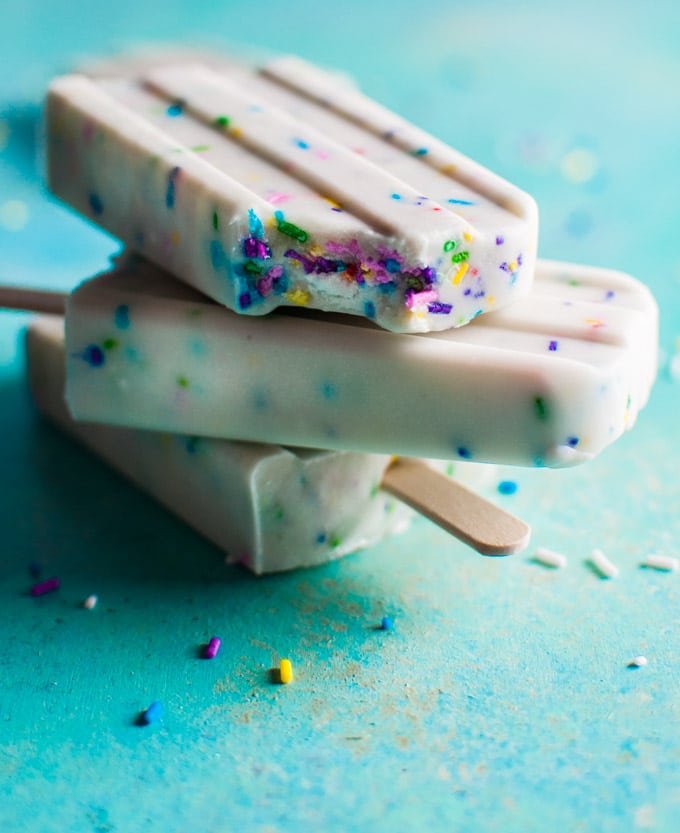 I really like this popsicle mold. I was happy to find one where I could use wooden popsicle sticks.
If you need one, you can buy it from Amazon here.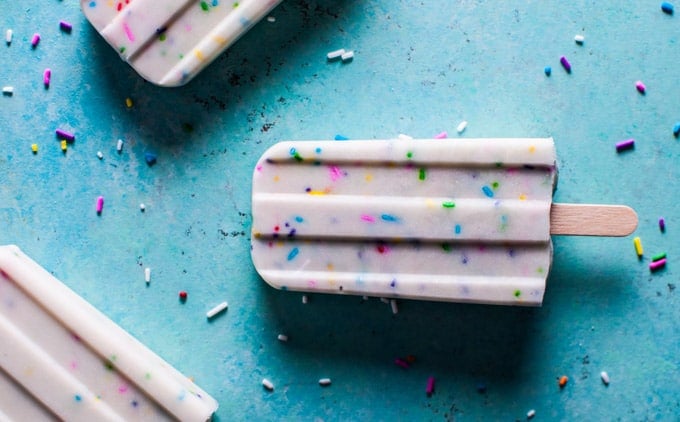 Will you make these vanilla Greek yogurt funfetti popsicles?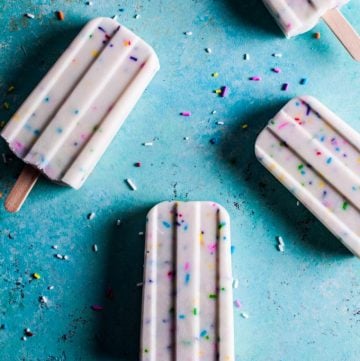 Vanilla Greek Yogurt Funfetti Popsicles
Vanilla Greek yogurt funfetti popsicles - a fun treat kids and adults alike will love!
Ingredients
2

cups

vanilla Greek yogurt (I used 2%)

1/2

cup

vanilla almond milk

1/2

teaspoon

vanilla extract

1/3

cup

rainbow sprinkles
Instructions
Ensure your popsicle mold/popsicle sticks are ready.

Combine the yogurt, almond milk, and vanilla extract (I just used a bowl & spoon). Once mixture is smooth, stir in sprinkles.

Immediately transfer mixture to the popsicle mold. Leave a little room at the top of each popsicle to allow for expansion when they freeze.

Insert popsicle sticks and then freeze for at least 6 hours. If you have trouble inserting the sticks right away (e.g. if they're wooden), I suggest freezing the popsicles for 2-3 hours then adding the sticks and freezing for another 4+ hours.
Notes
This recipe makes 8 (3 ounce) popsicles.
To easily remove popsicles from mold, fill sink with hot water and then carefully immerse the frozen part of the mold in the water for 8-10 seconds.
Tip: if you have a bowl that has a pouring spout, that's probably the best thing to use to combine the ingredients. It's then much easier to transfer it to the popsicle mold. If you don't have a bowl that easily pours, you can transfer the mixture to a measuring cup and then pour it into the mold.
This is the popsicle mold I used to make this recipe.