Sautéed zucchini with onions is a very easy to make side dish that I've been eating since I can remember.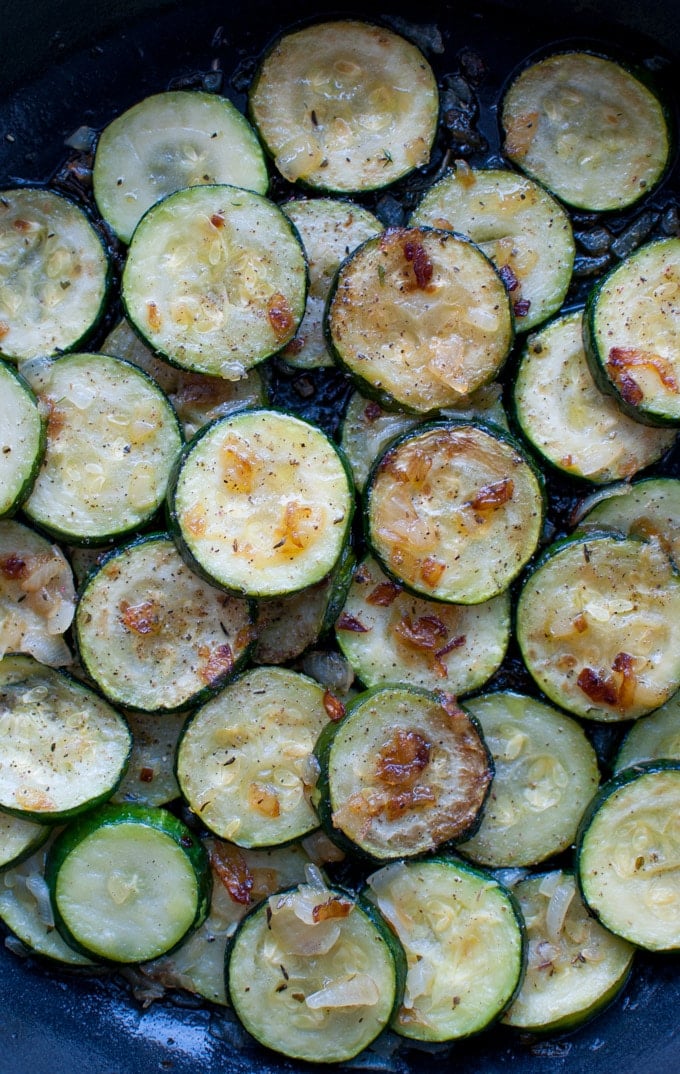 Mom always made sure we got our veggies, and I always enjoyed this one, with steak when I was lucky.
The onions become nicely browned and enhance the taste of the zucchini. Did you know that zucchini is known as courgettes across the pond? I knew that one since my mom always referred to them as "courgettes" when I was growing up.
Somehow I missed the memo on coriander, though. Coriander = cilantro and I did not know that until a couple of months ago. Sometimes I scare myself when I find out the things I don't know that I should know...
Zucchini is a summer squash but you can often find it year-round. I would definitely eat this recipe any day!
I hope you will give this sautéed zucchini with onions recipe a try!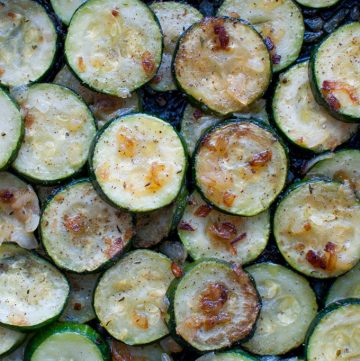 Zucchini with Onions
Sautéed zucchini with onions is a very easy to make side dish that goes with practically anything!
Ingredients
2

medium zucchini

1/2

medium onion

1

tbsp

olive oil

1

tbsp

butter

Italian seasoning

Salt & pepper

to taste
Instructions
Chop onion and slice zucchini into 1/4-1/2 inch thick slices.

Melt butter and olive oil in a skillet on medium heat.

Add onion and zucchini to pan. Sprinkle with a bit of Italian seasoning.

Cook on medium heat, stirring occasionally, for about 20 minutes, or until zucchini is softened and slightly browned.
Notes
If you don't want the onions and/or the zucchini browned, you can sweat them by keeping the lid on the pan and stirring every 5 min or so until they're cooked the way you want them.
You may also like my parmesan baked zucchini recipe.