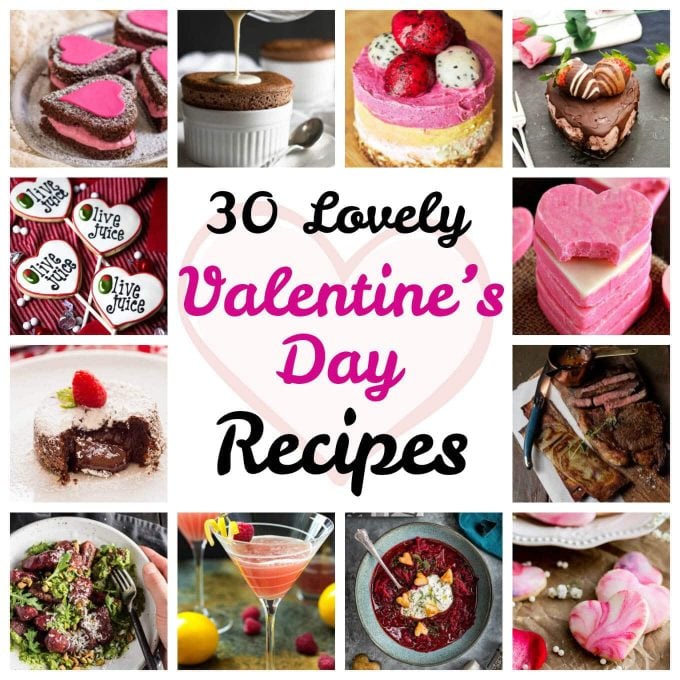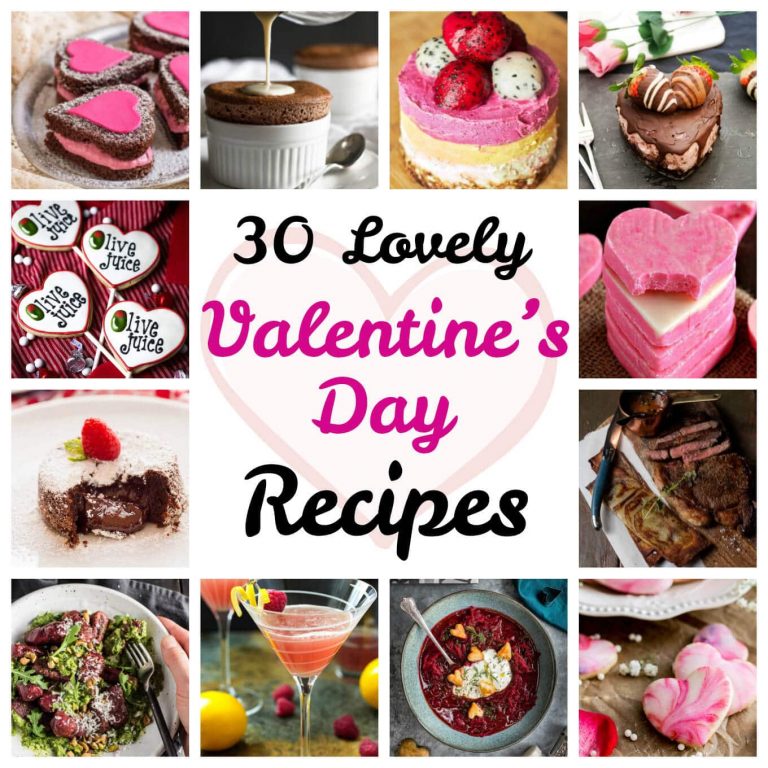 Ah Valentine's Day. You either love it or hate it. I always take a lighthearted approach to this holiday. My husband and I shun marked up restaurant prices, and we typically grab burgers or make something at home. My sister and I continue our tradition of buying each other cute and kitschy little gifts (a tradition we started long ago before I even met my husband).
For better or worse, I rounded up my favorite recipes from fellow food bloggers that will perfectly fit into your Valentine's (or Galentine's!) Day plans. We've got some tasty desserts, drinks, and main courses here. I went a little crazy with all the pink and hearts, but hey, this is the one time of year where you can! Enjoy this roundup of 30 lovely Valentine's Day recipes! ♥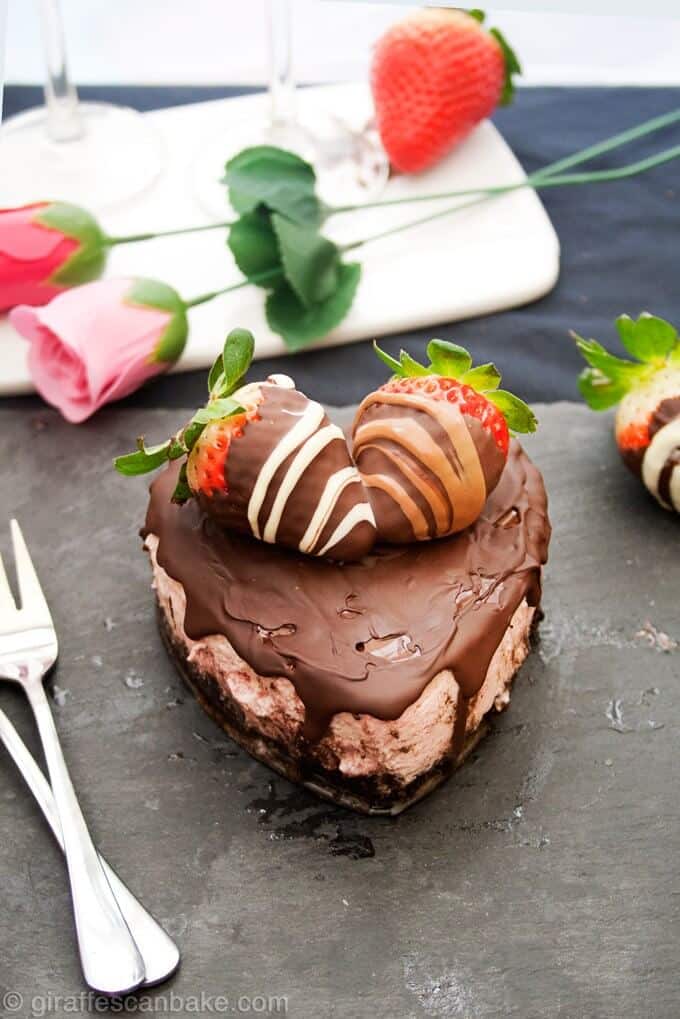 Chocolate Covered Strawberry Cheesecake for Two from Giraffes Can Bake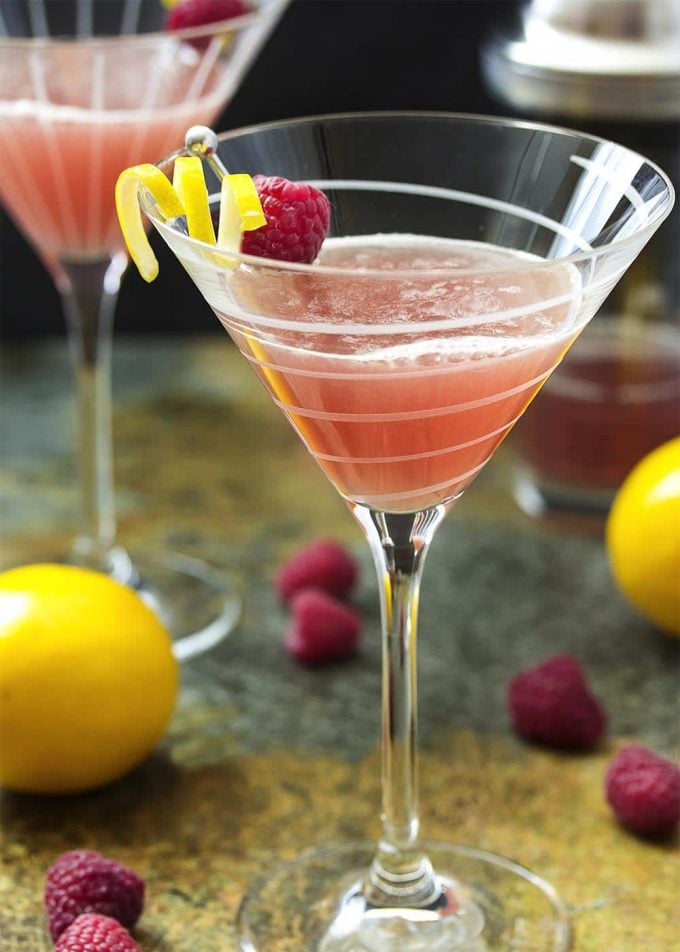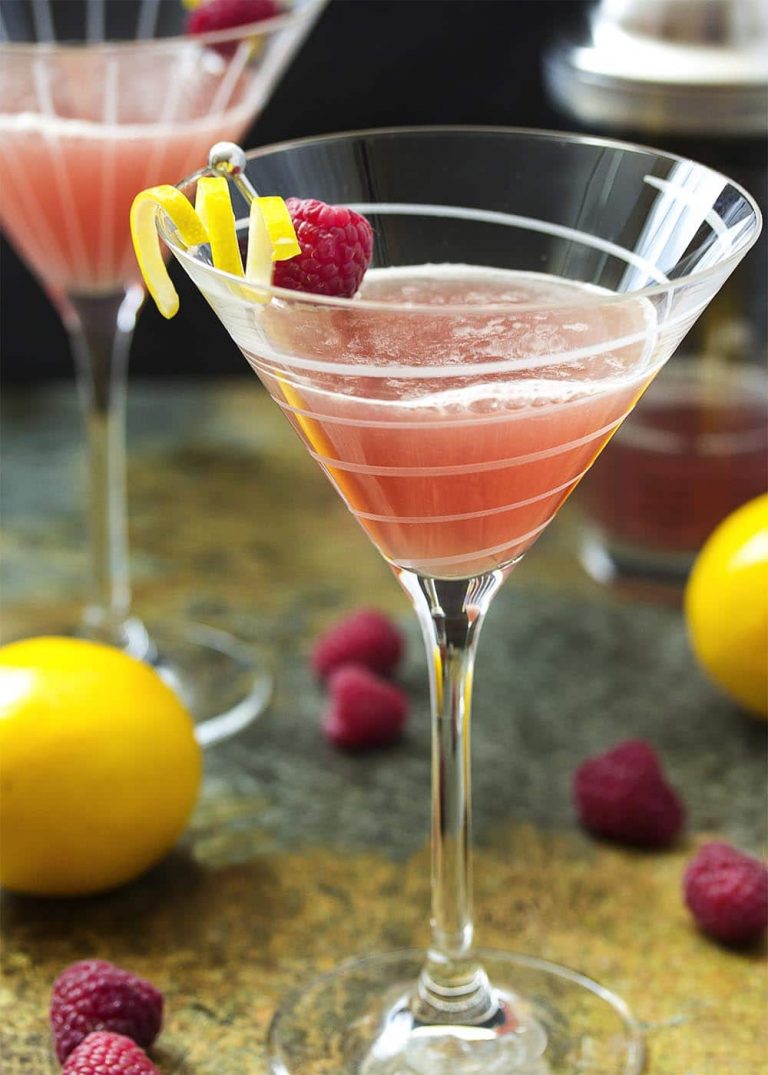 Blushing Meyer Lemon Drop Martini from Just a Little Bit of Bacon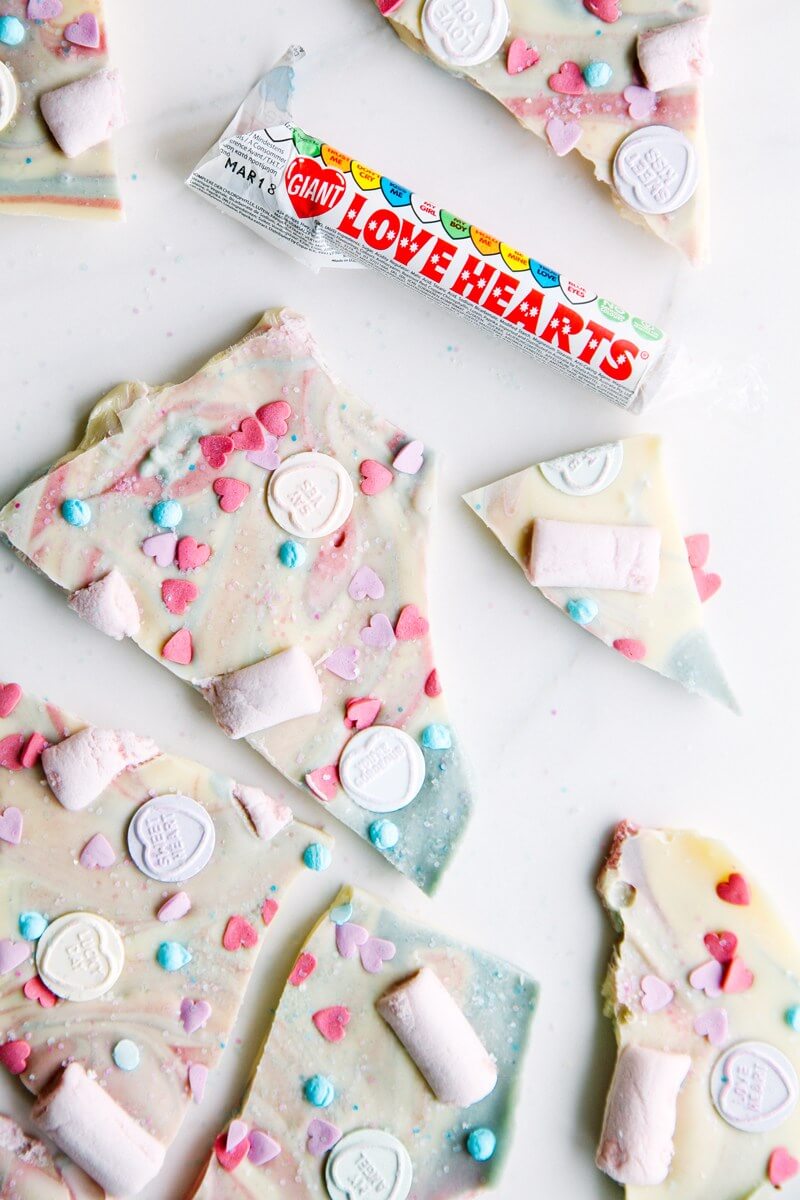 Love Hearts Chocolate Unicorn Bark from Wallflower Kitchen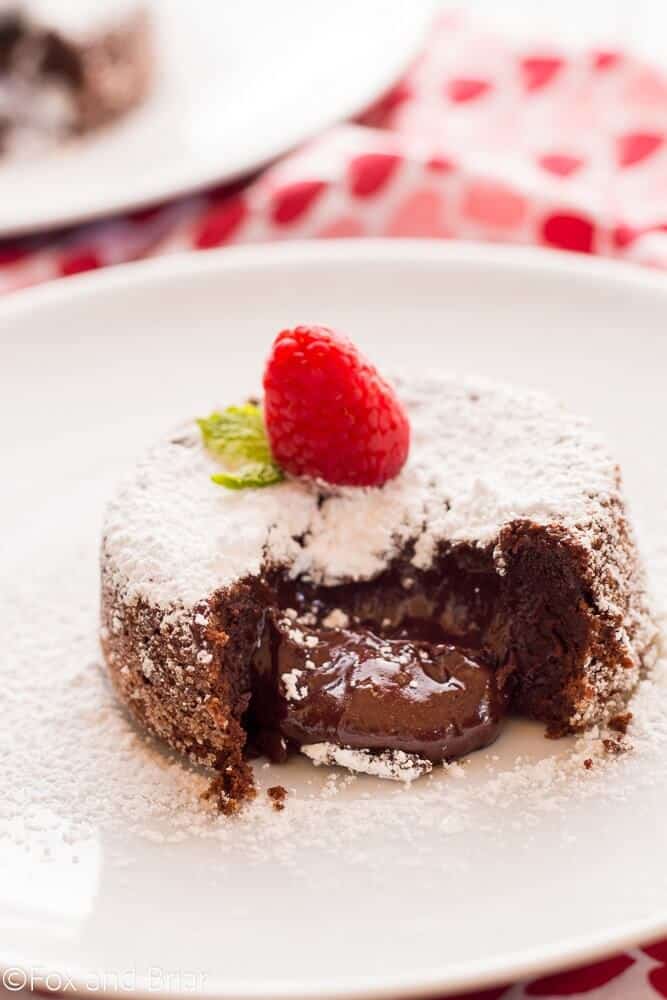 Molten Chocolate Lava Cakes for Two from Fox & Briar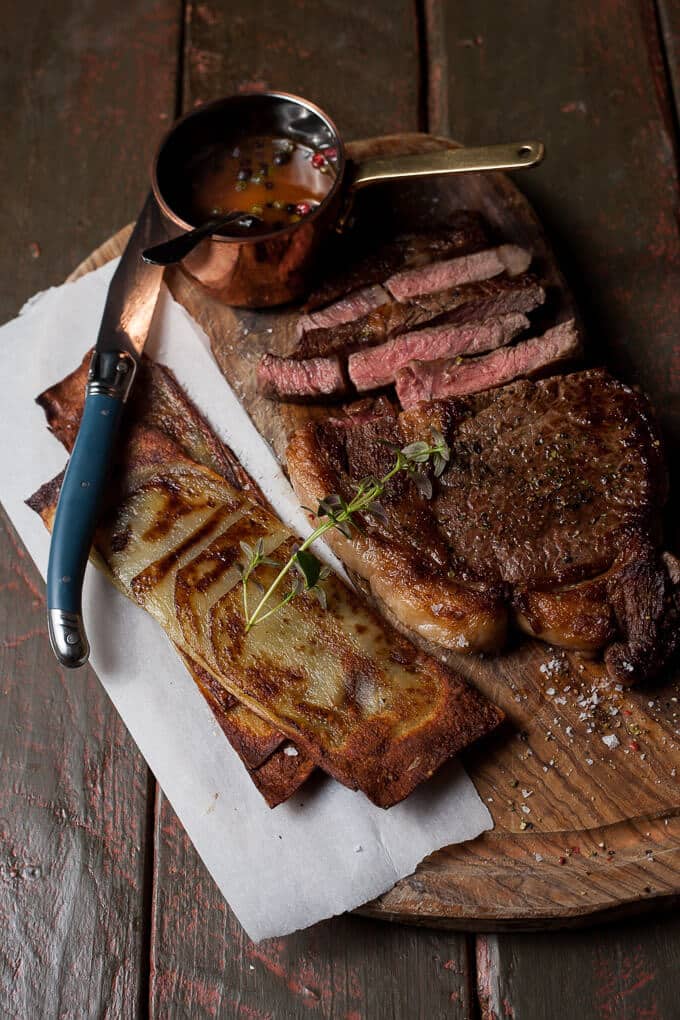 Grilled Sirloin with a Peppercorn Whisky Sauce from Wilde Orchard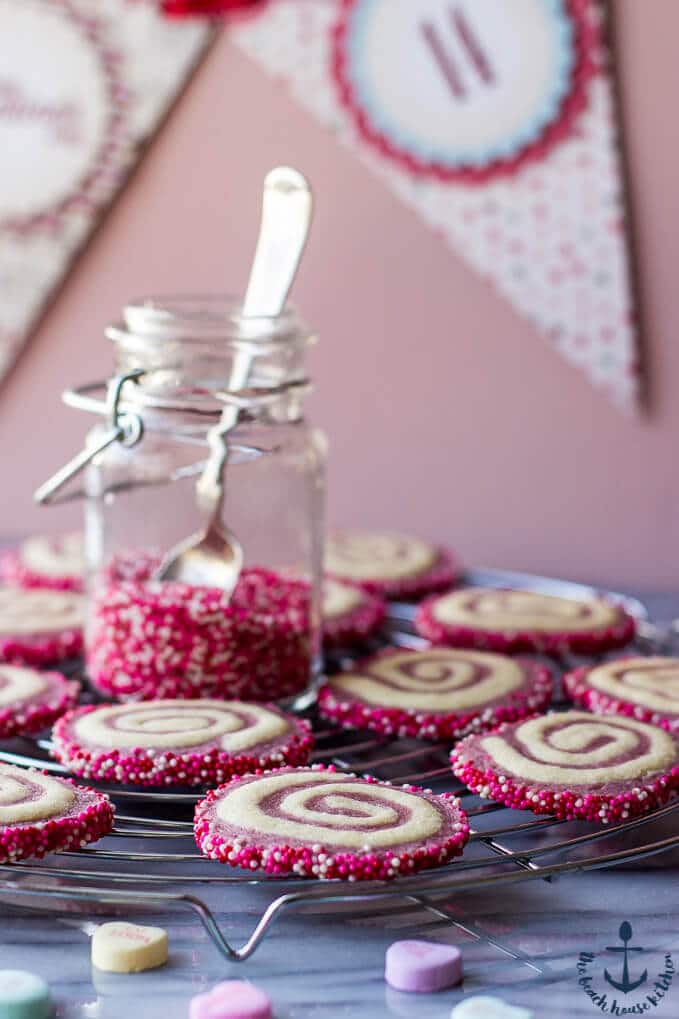 Valentine's Raspberry Pinwheel Cookies from The Beach House Kitchen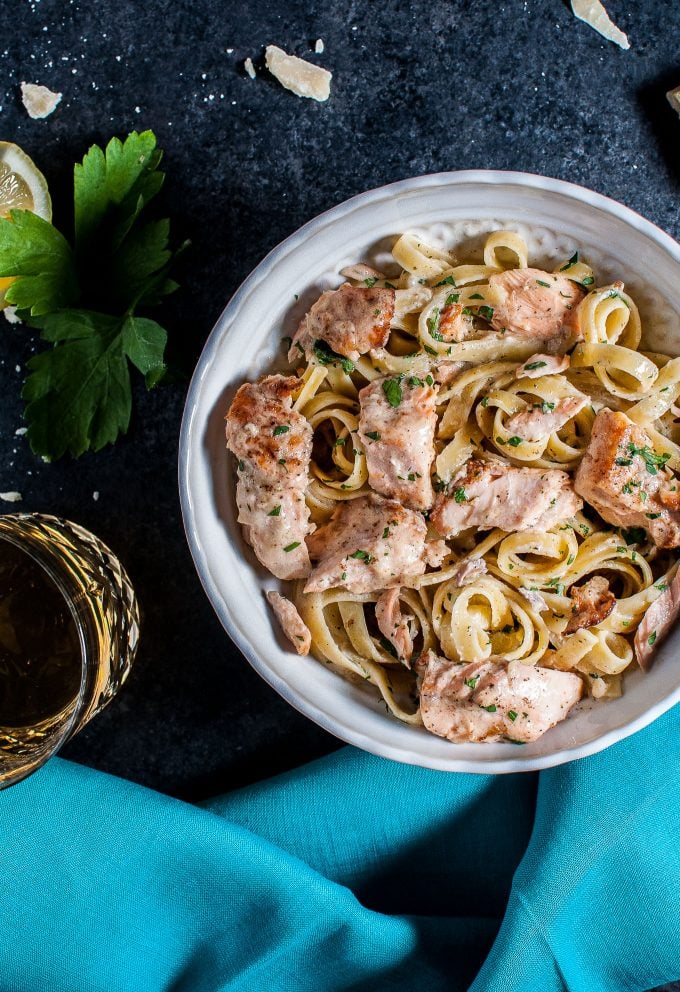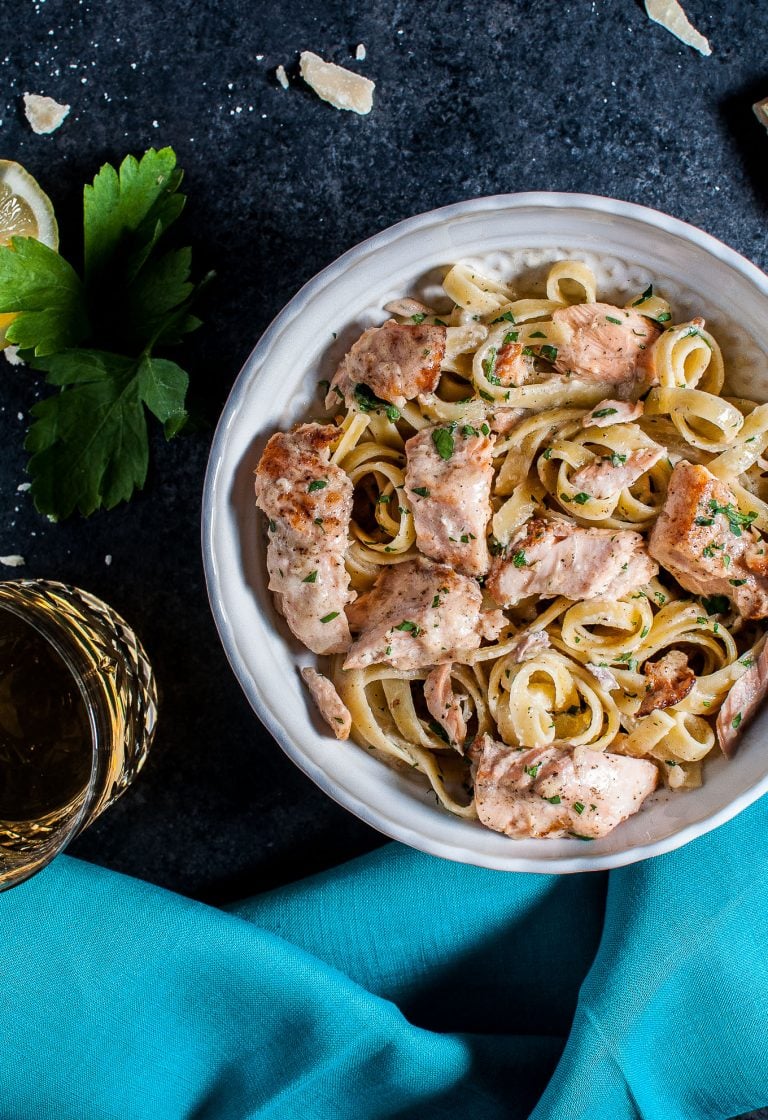 Salmon Pasta in a Creamy Garlic Sauce from Salt & Lavender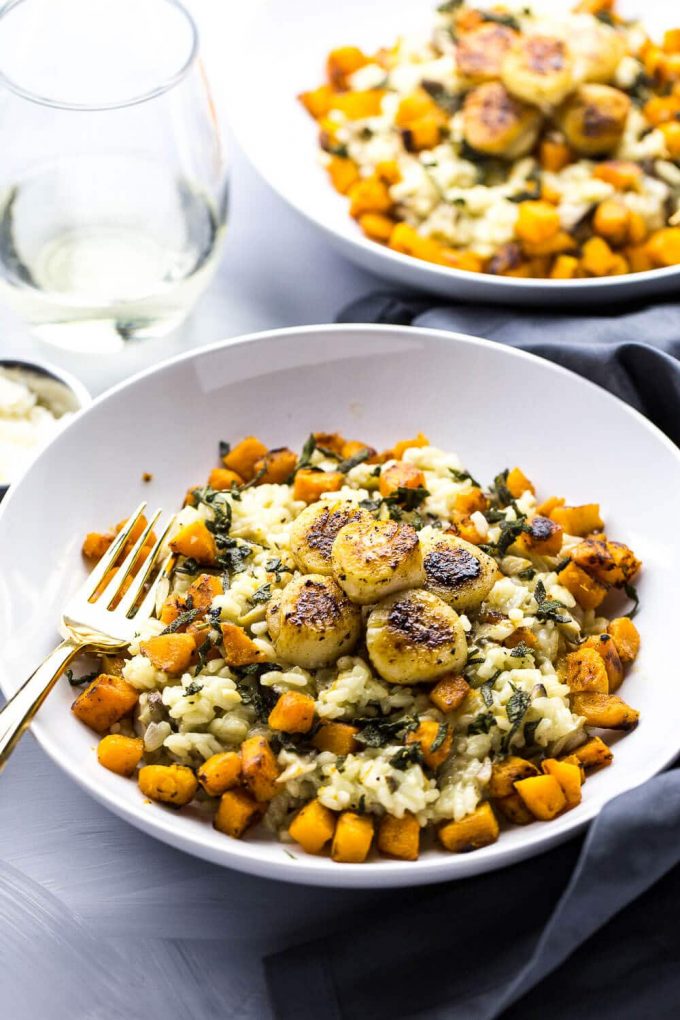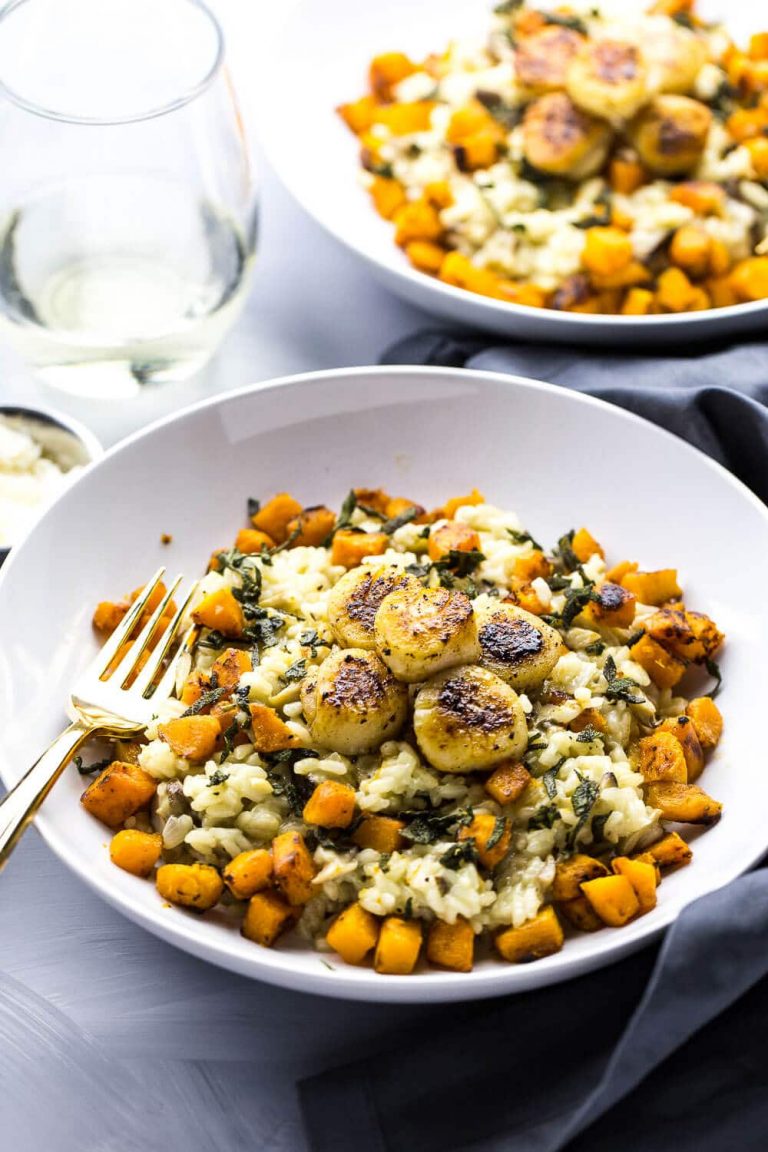 Seared Scallops with Butternut Squash Risotto from The Girl on Bloor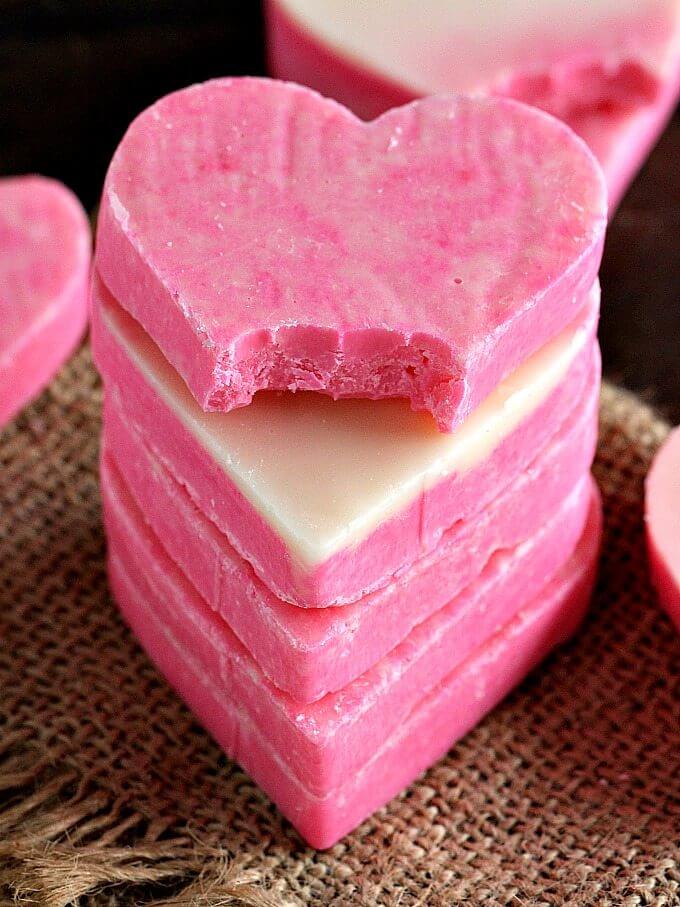 Pink White Chocolate Fudge from Peas & Peonies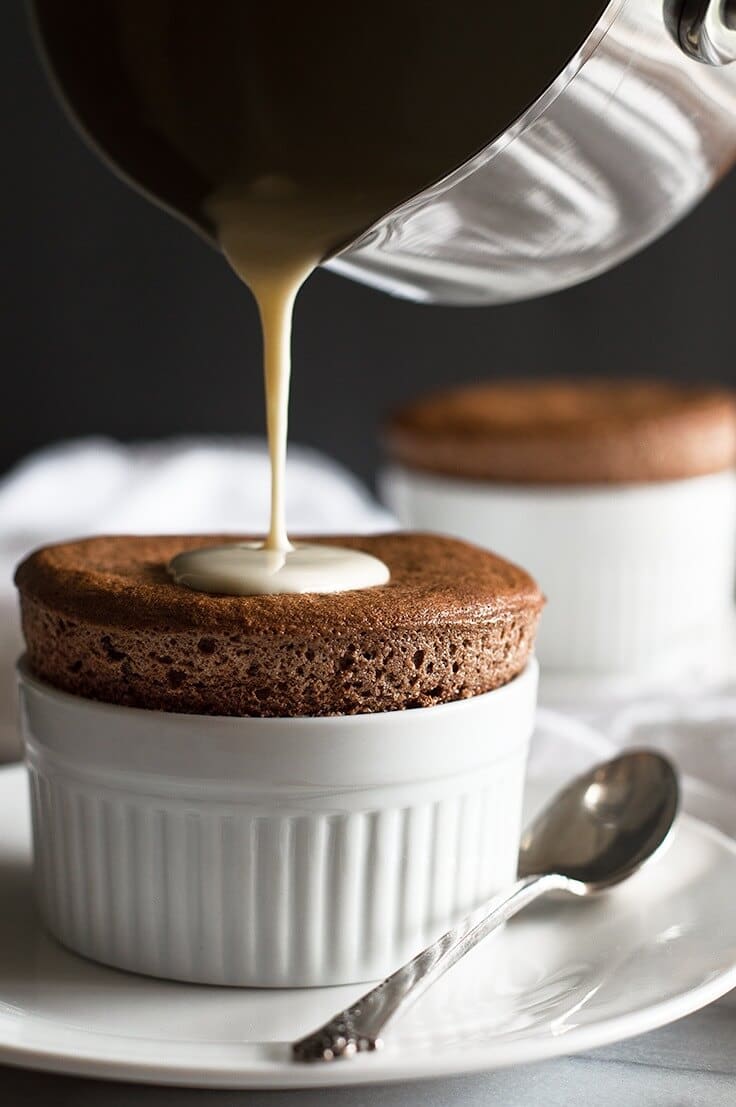 Chocolate Souffles for Two with Creme Anglaise from Baking Mischief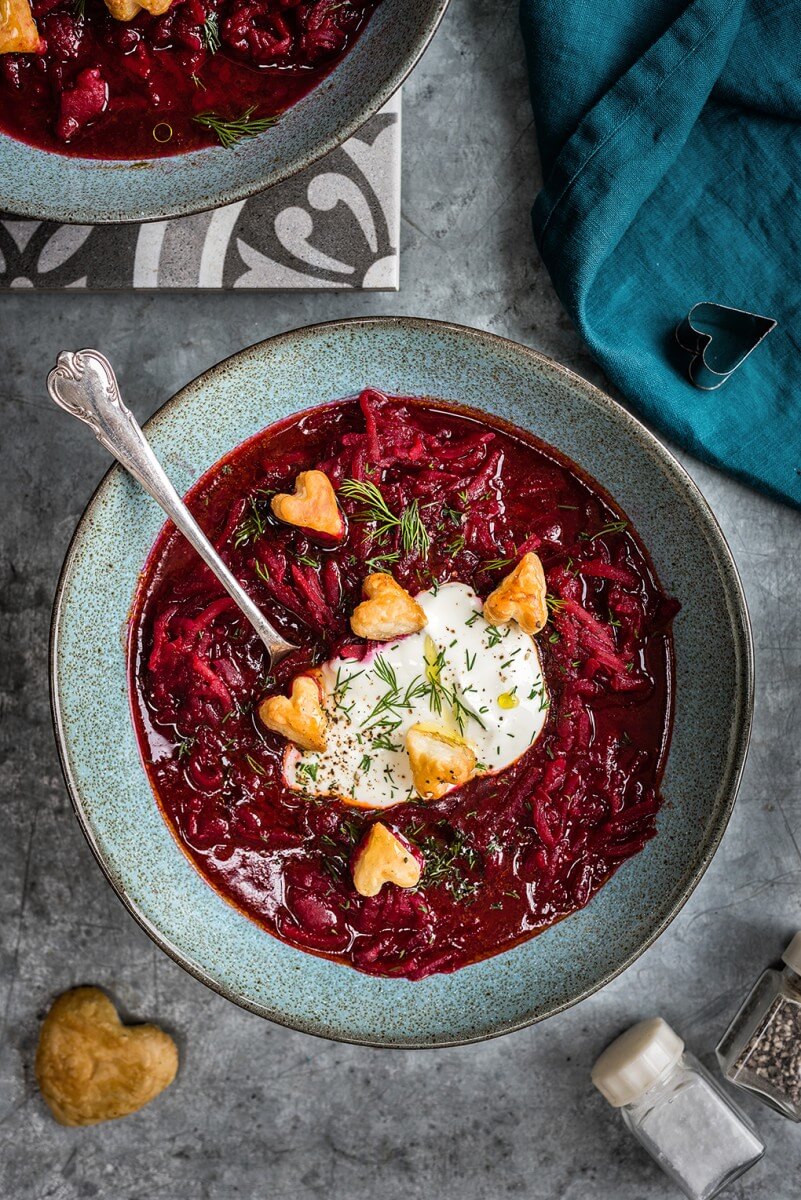 Vegetarian Beetroot Borscht with Sour Cream and Puff Pastry Hearts from Supergolden Bakes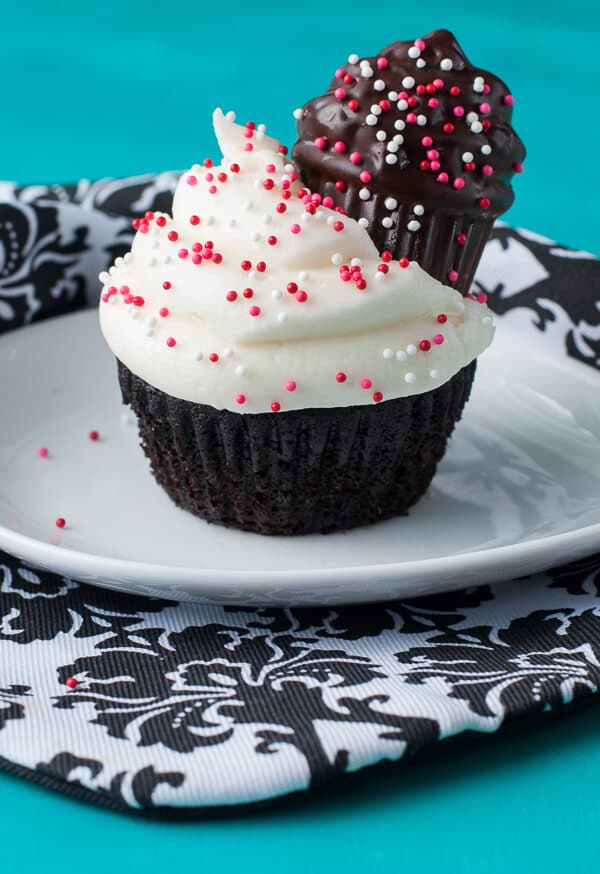 Small Batch Dark Chocolate Cupcakes for Two from Peas & Crayons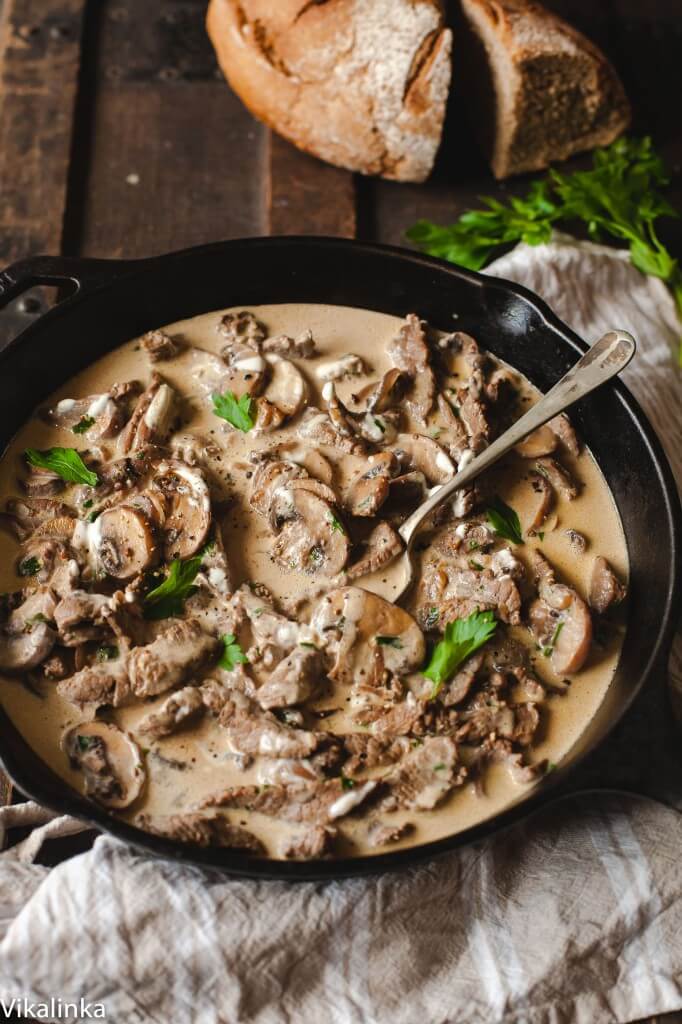 Best Beef Stroganoff from Vikalinka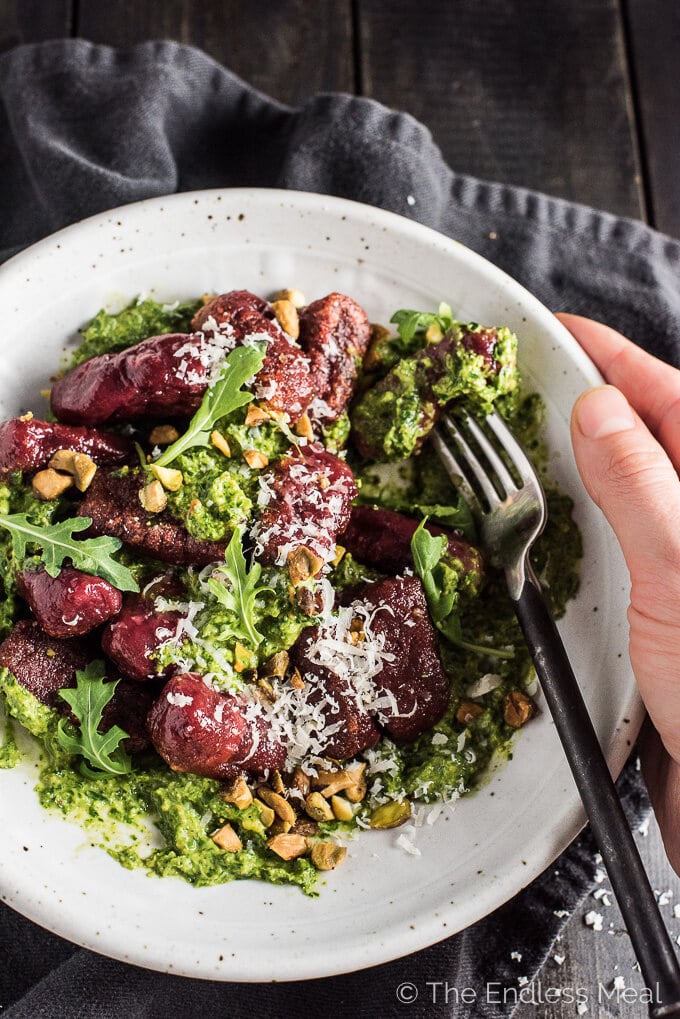 Pretty Beet Gnocchi with Pistachio Arugula Pesto from The Endless Meal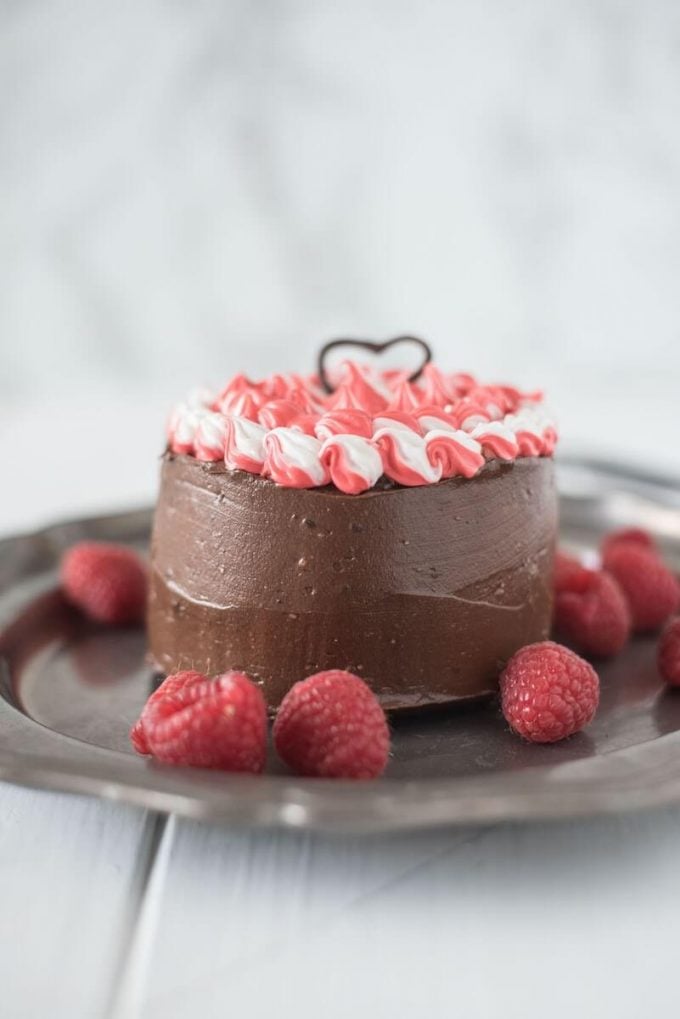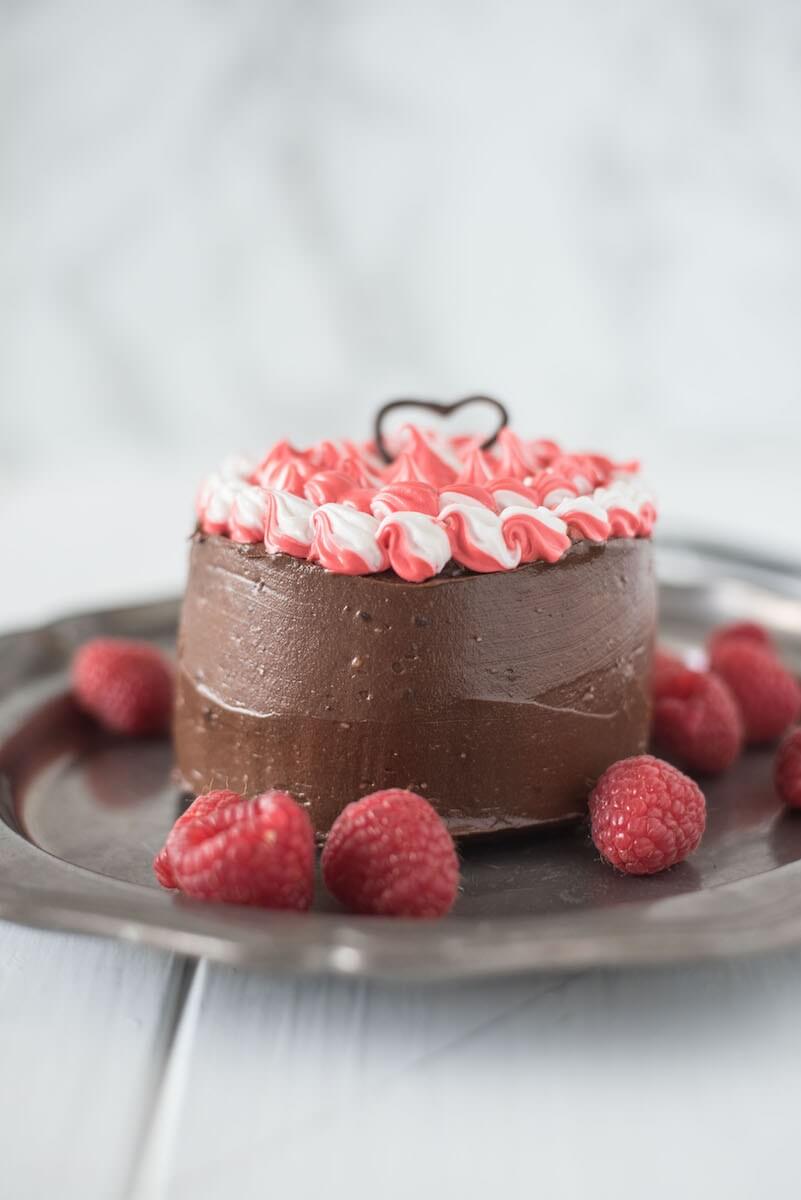 Mini Chocolate Cake for Two from Culinary Ginger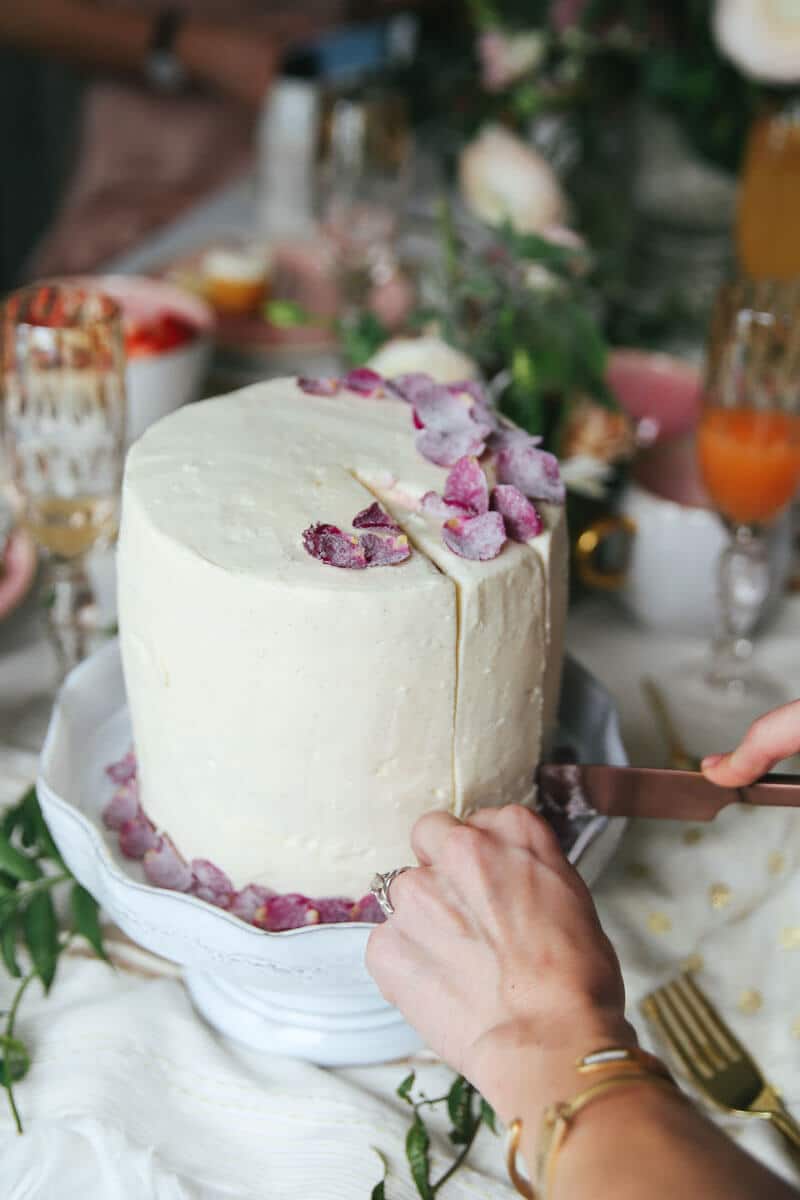 DIY Candied Rose Petals from A Side of Sweet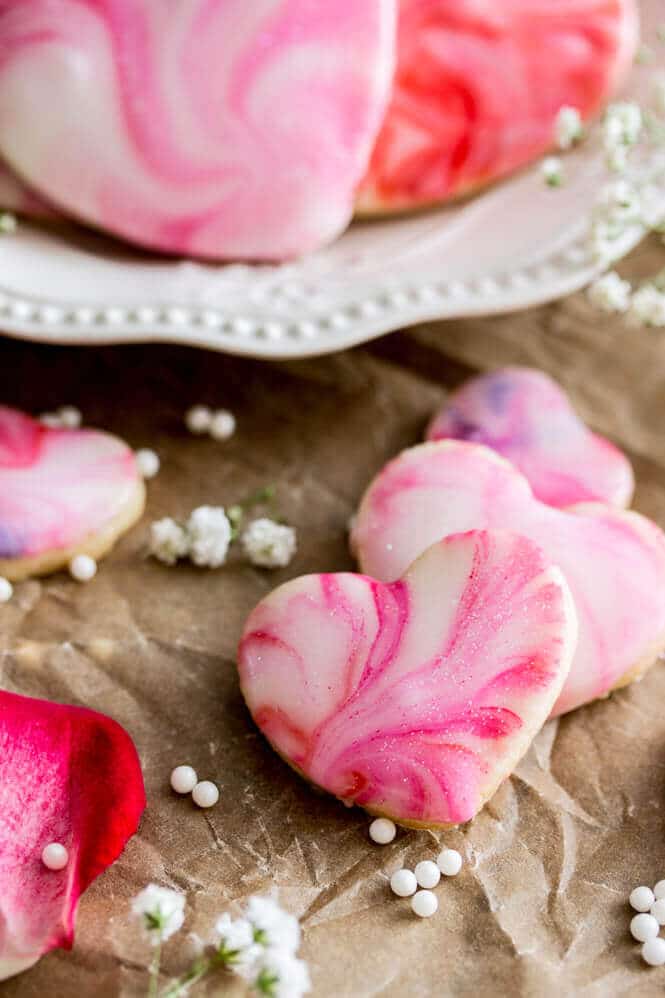 Heart Cookies with a Marble Glaze from Sugar Spun Run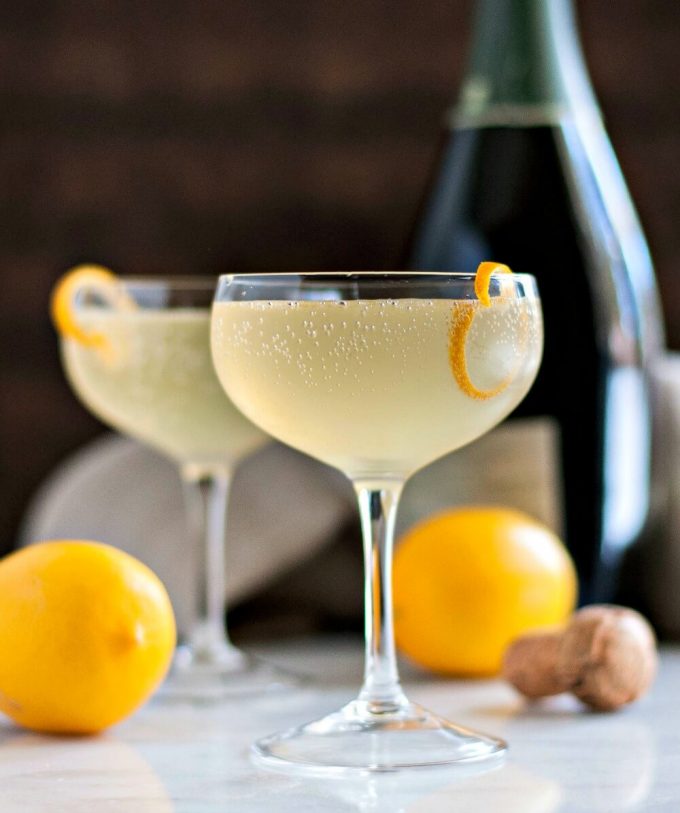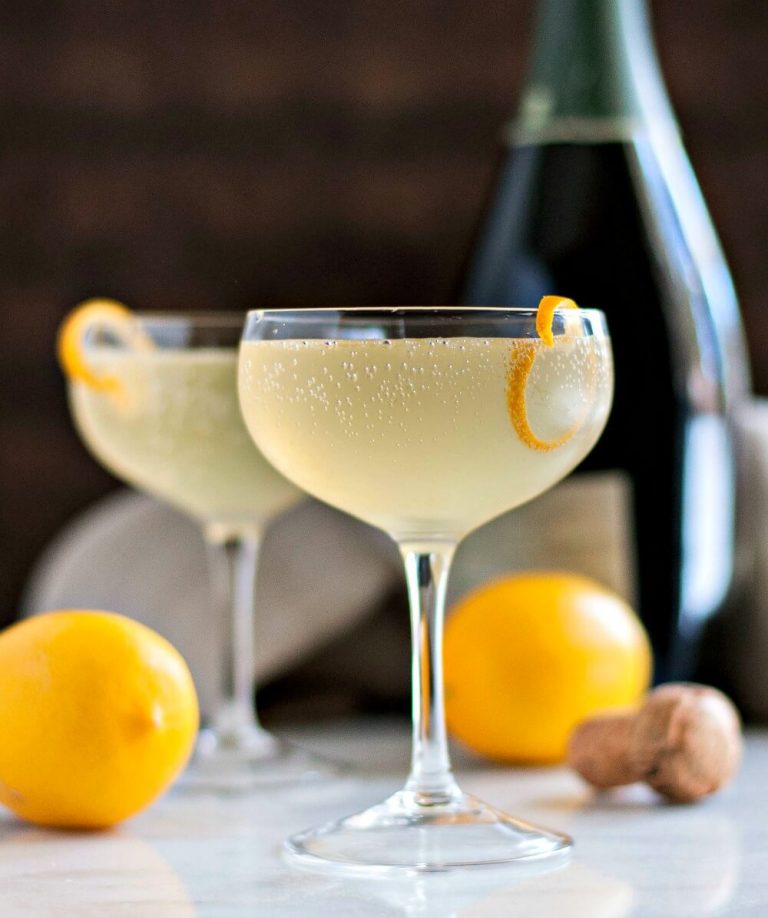 Meyer Lemon French 75 Cocktail from Pinch & Swirl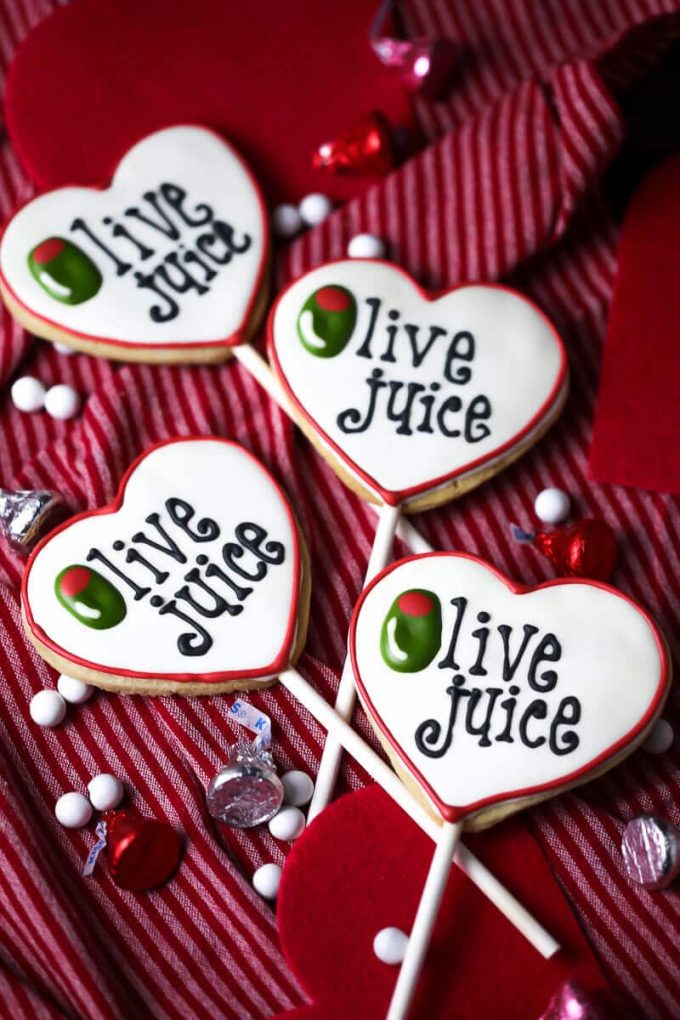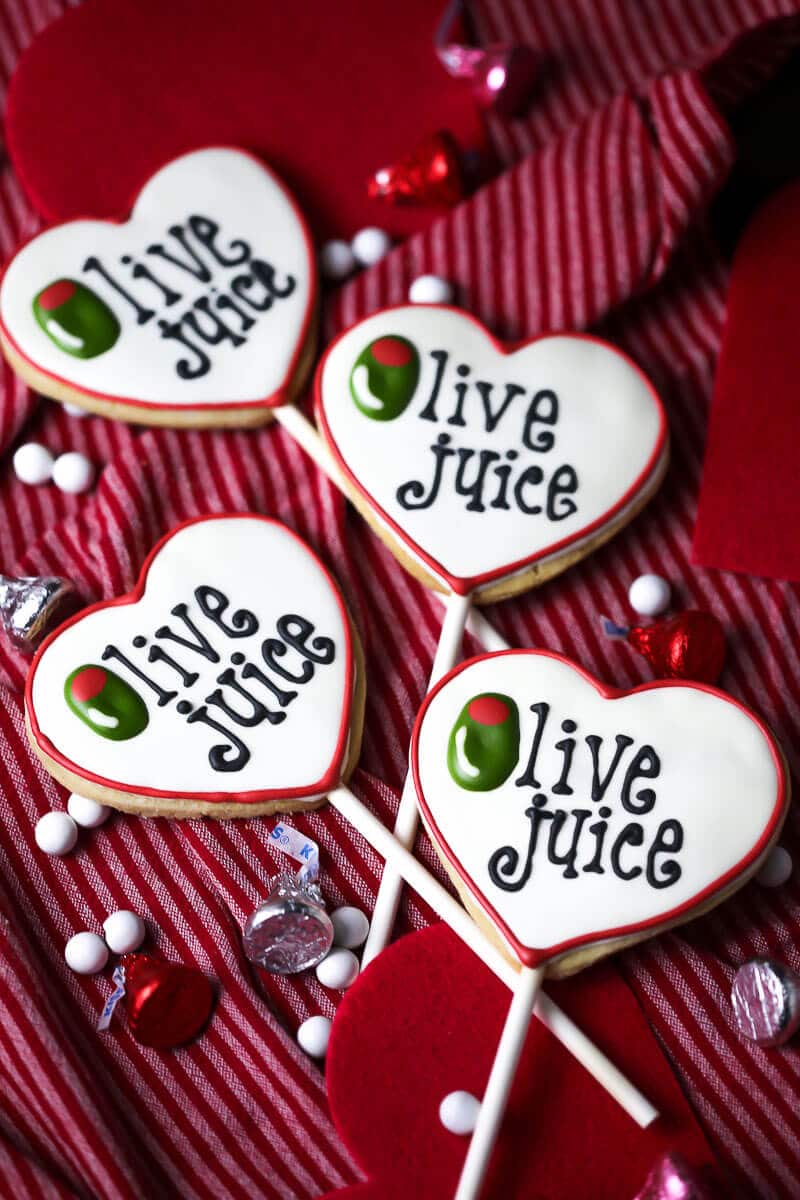 Valentine's Day Cookie Pops from What Should I Make For...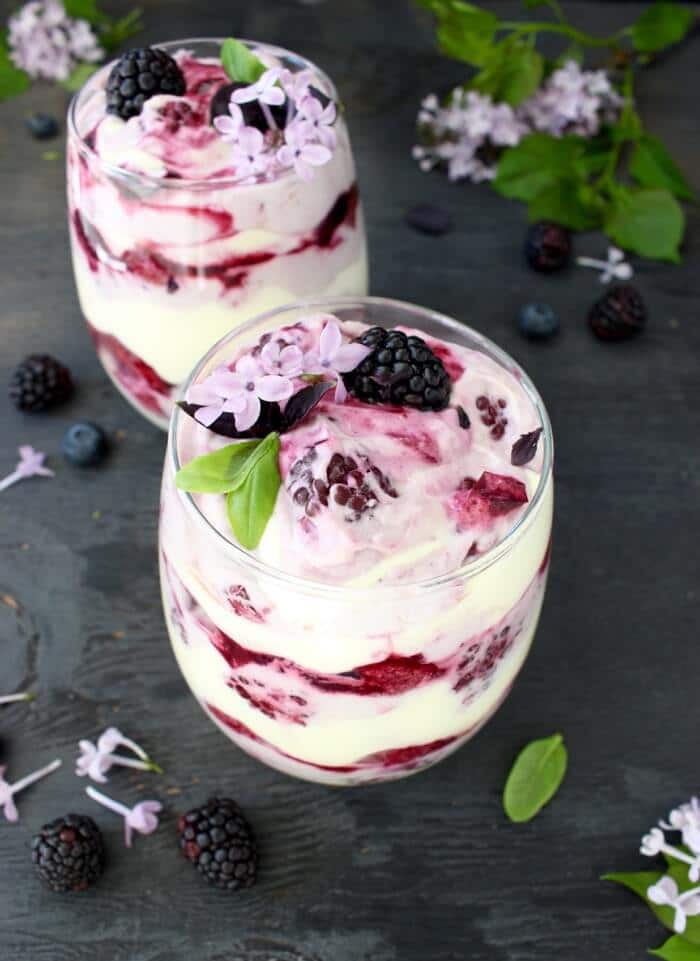 Berry Tiramisu Trifle from Ciao Florentina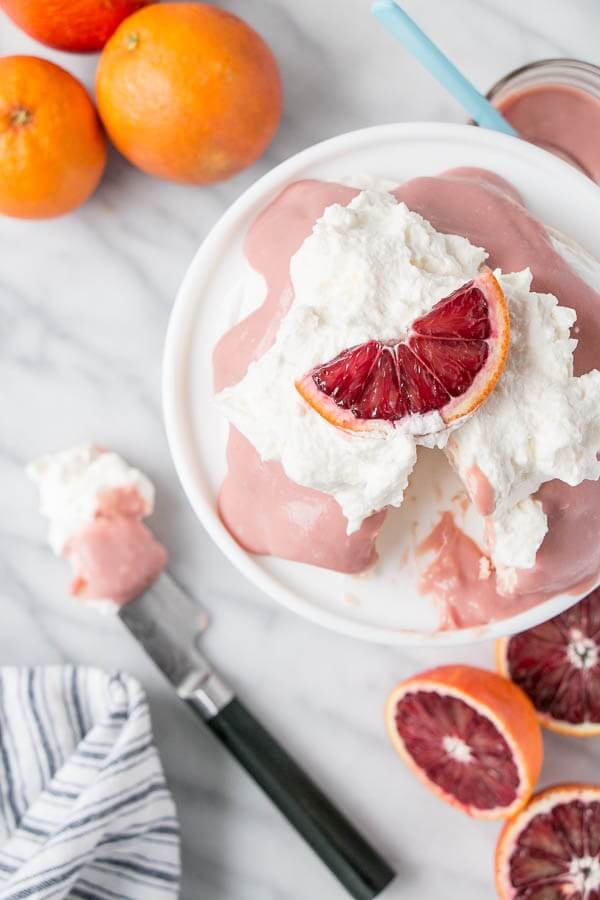 Blood Orange Pavlova with White Chocolate Whipped Cream from My Kitchen Love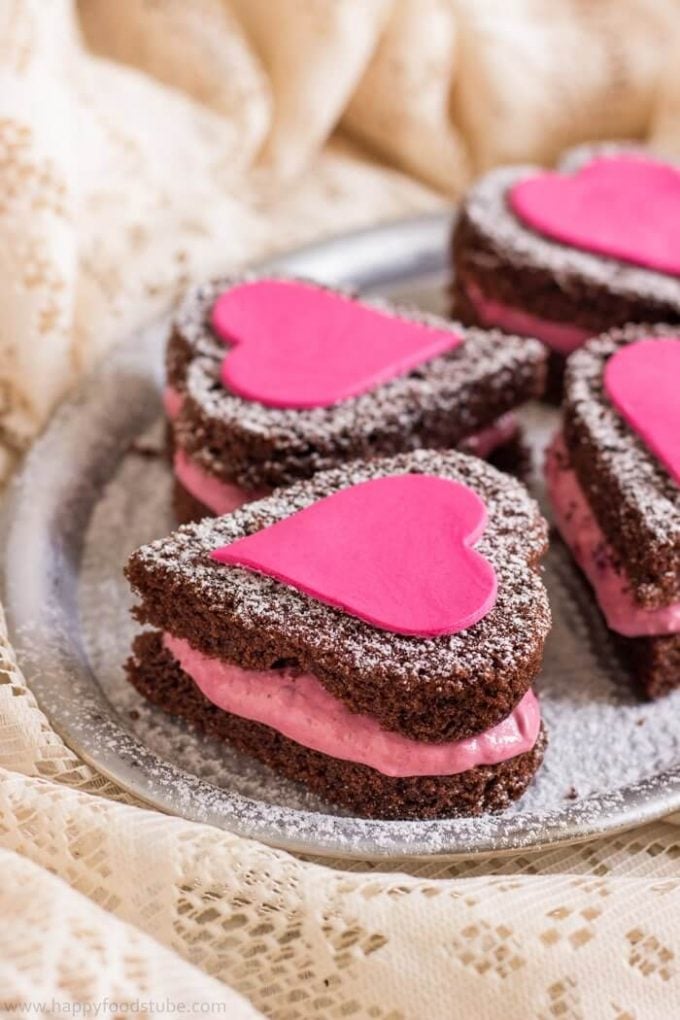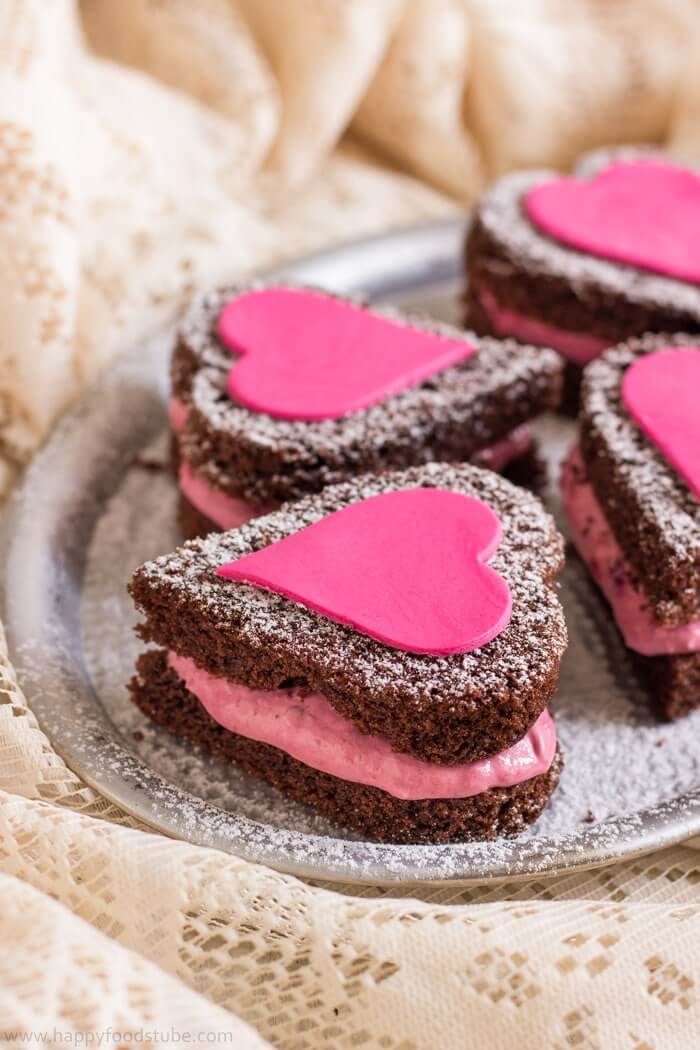 Mini Naked Chocolate Cake Hearts from Happy Foods Tube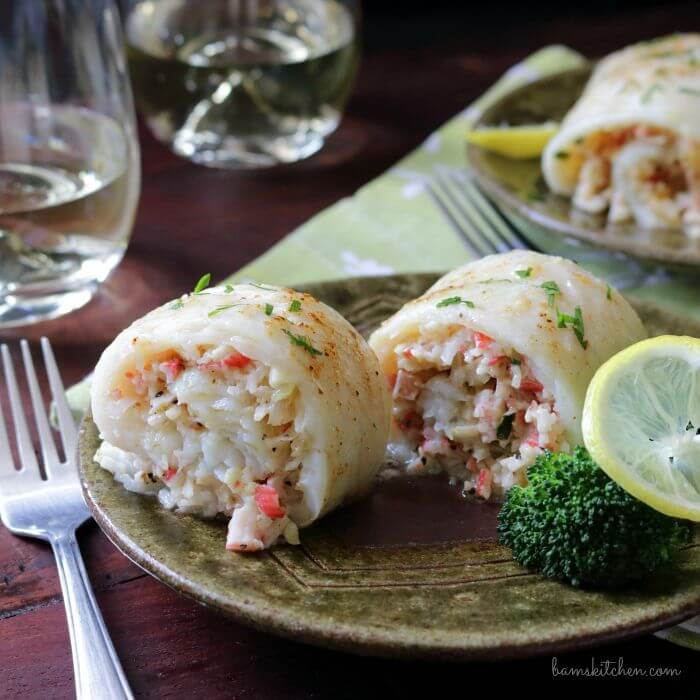 Crab Stuffed Flounder from Bam's Kitchen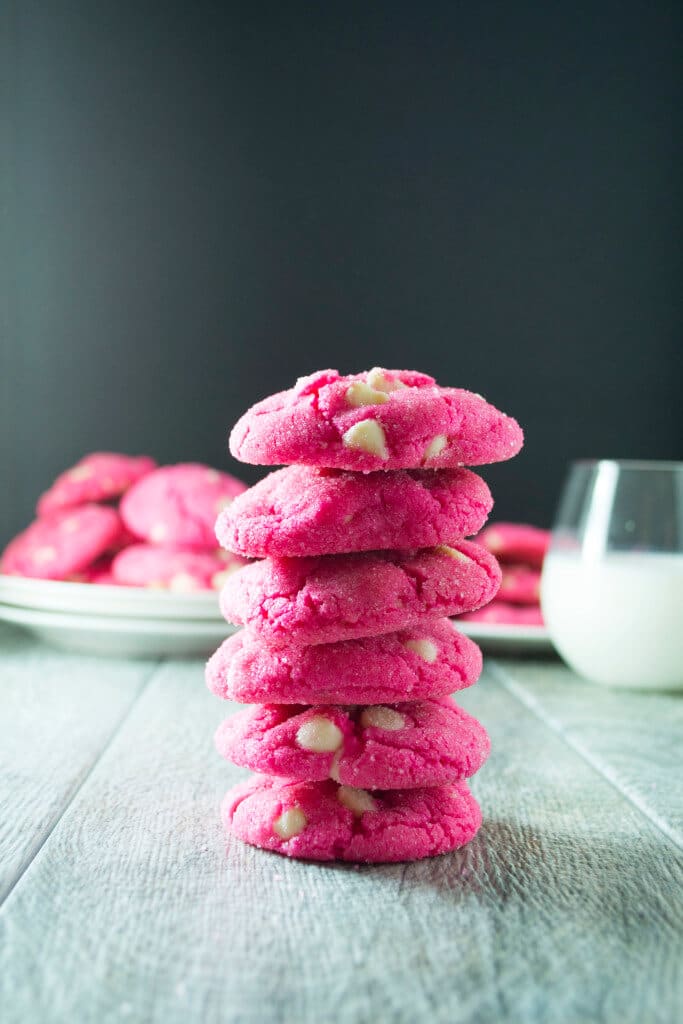 Pink Sugar Cookies from Pack Momma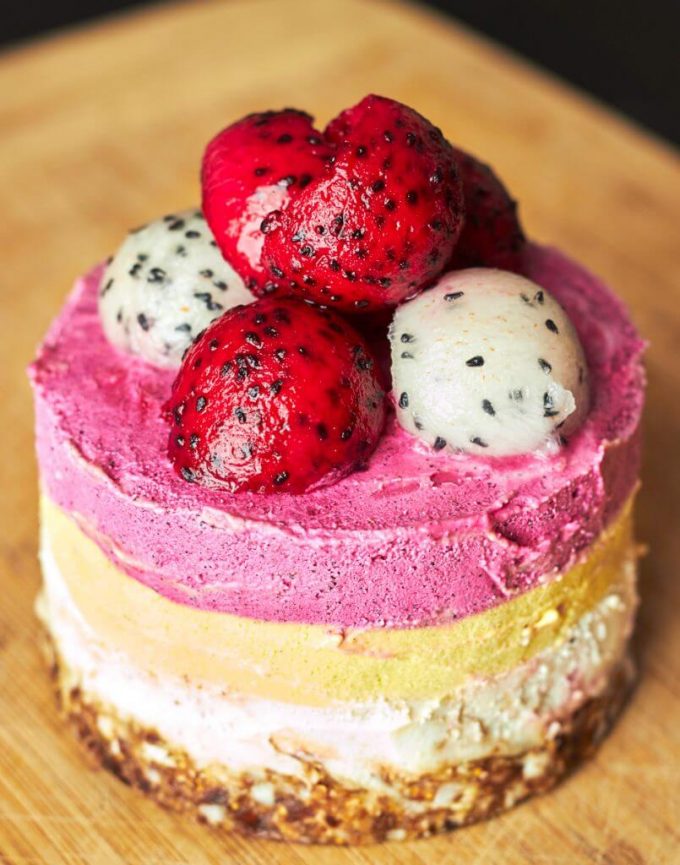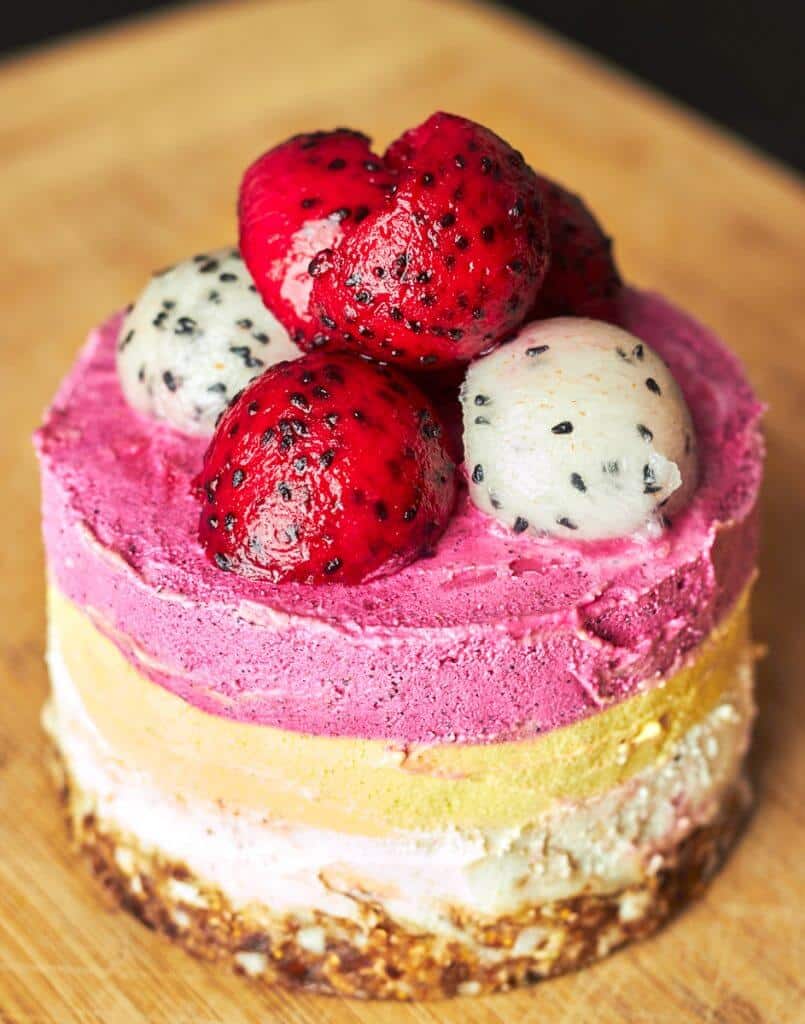 Raw Triple Layer Mango Dragon Fruit Cake from Delightful Vegans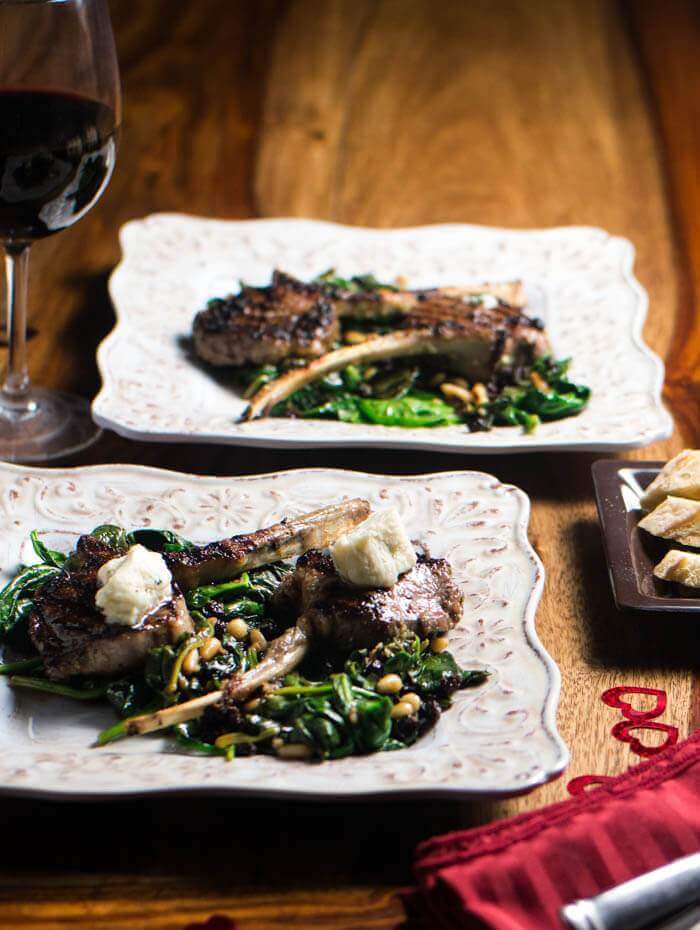 Grilled Lamp Chops with Spinach Roman Style from Beyond Mere Sustenance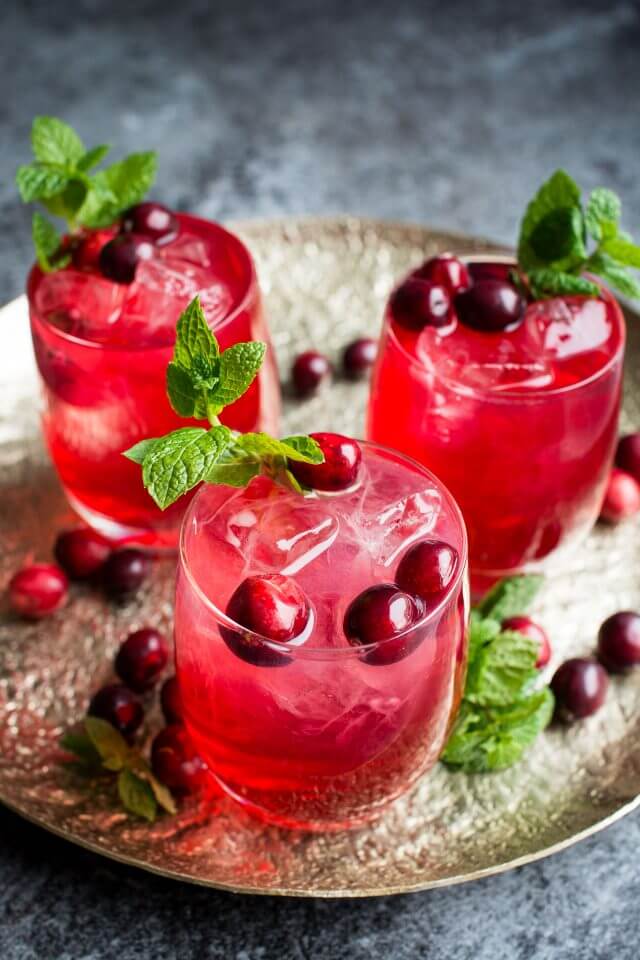 Cranberry Gin Cocktail from Lauren Caris Cooks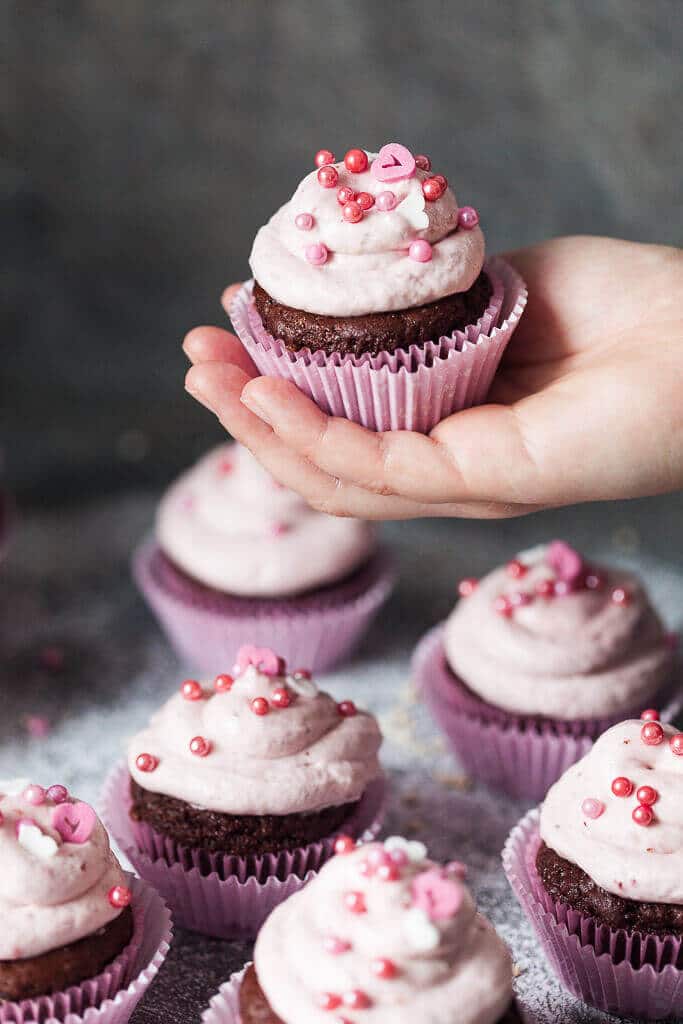 Cacao Cupcakes with Strawberry Cream from Vibrant Plate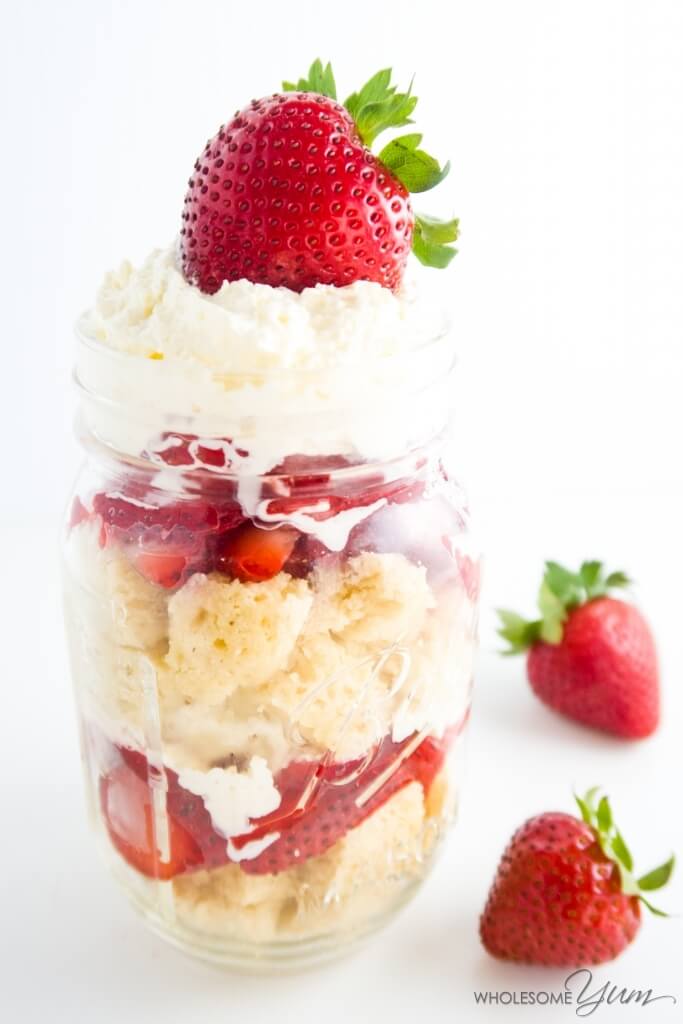 Strawberry Shortcake in a Jar from Wholesome Yum
And last but not least...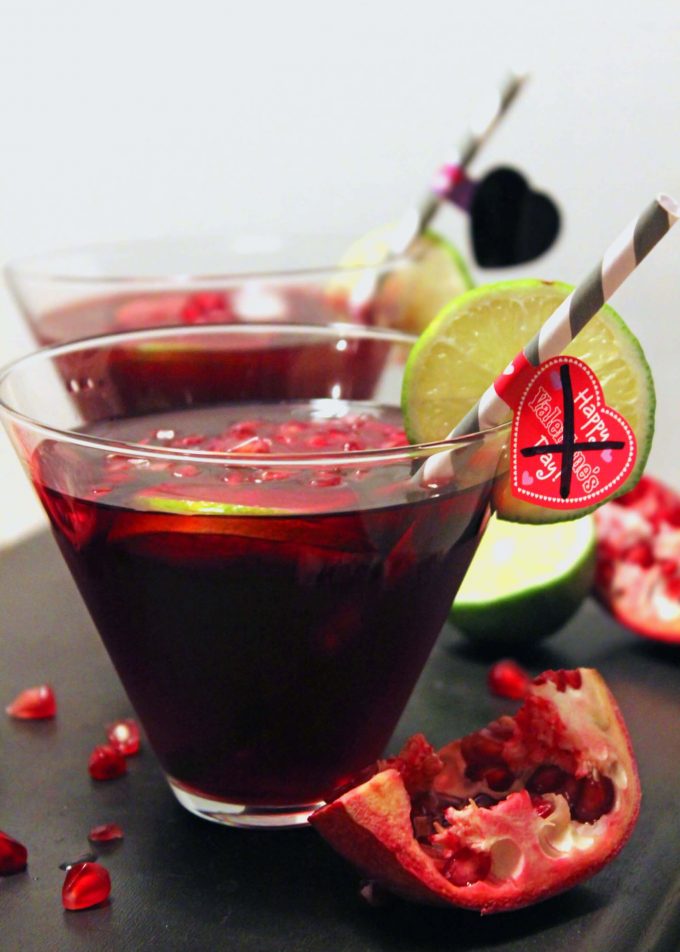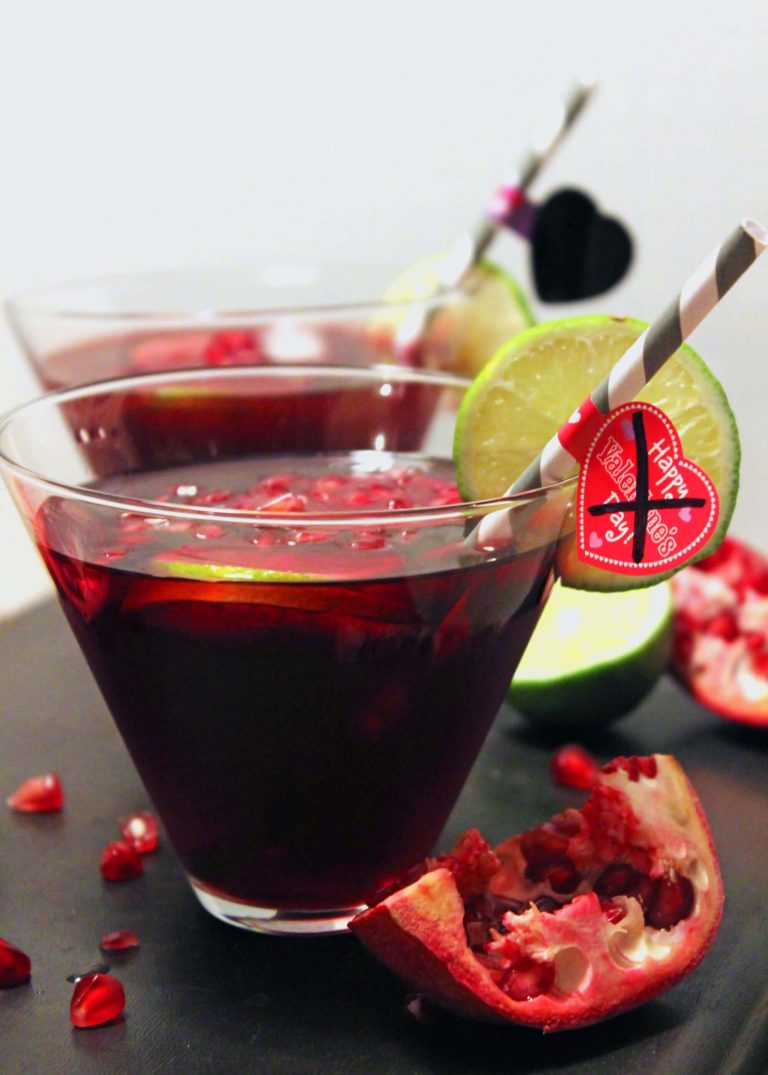 The Fuming Cupid Cocktail from Bits of Umami
I hope you enjoyed this roundup of 30 lovely Valentine's Day recipes! Tempted to try any of them?