This salmon pasta with a creamy garlic sauce is quick and delicious and makes an easy and elegant meal. Ready in 20 minutes!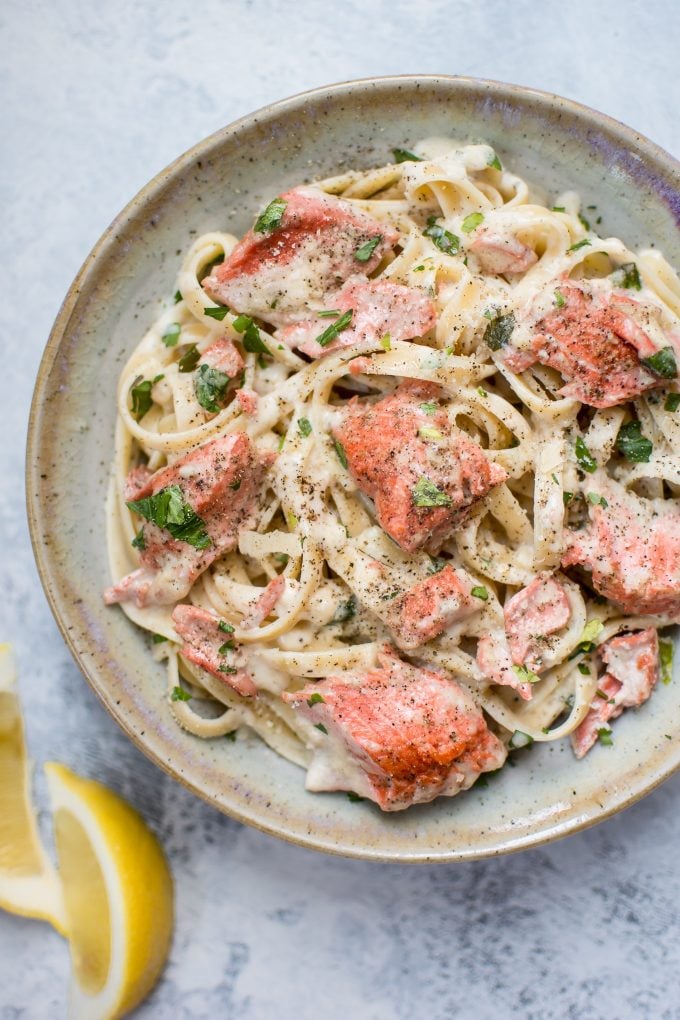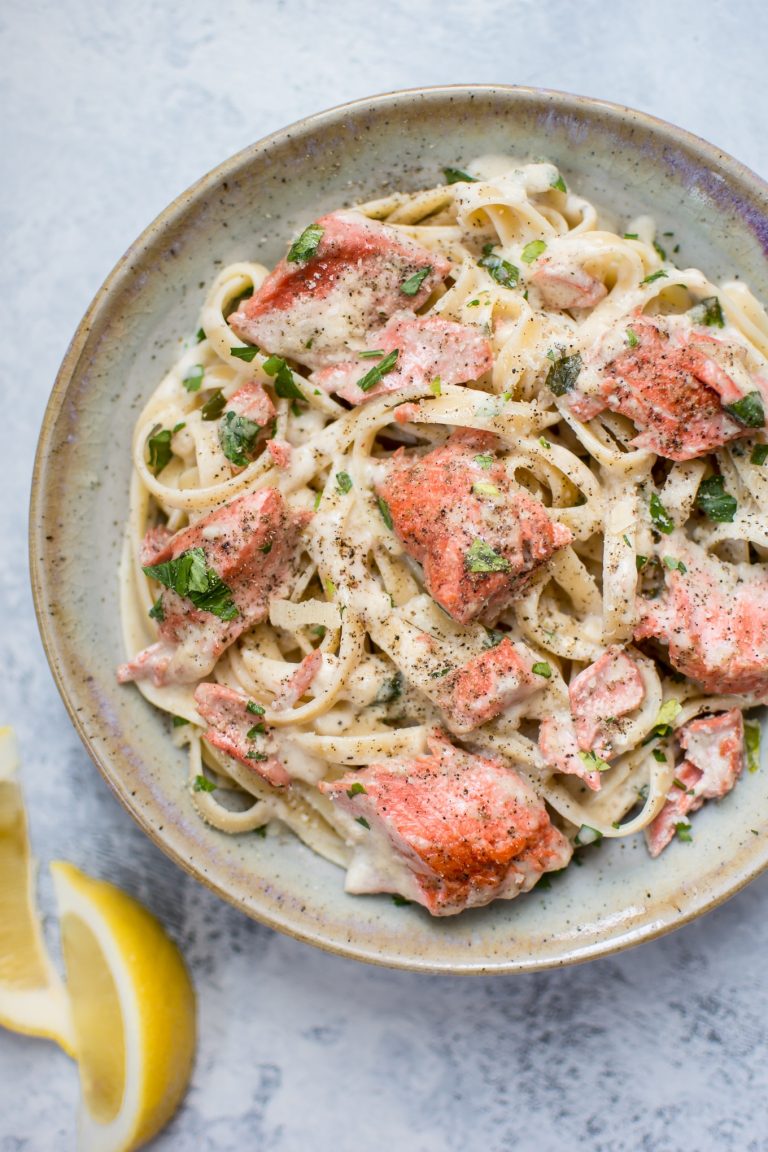 This is one of those dishes that tastes like some effort was put in, but it's actually easy enough to make without gnawing your arm off when you're starving after a long day at work.
And the best part is that you can finish off the bottle of wine while you're cooking this. Just kidding. Sort of.
This creamy garlic salmon pasta dish is a good option for a date night in, or you can easily double (or triple) the recipe if you have guests to feed without adding a lot of extra work. I used fettuccine, but feel free to use your favorite pasta or whatever's in the cupboard.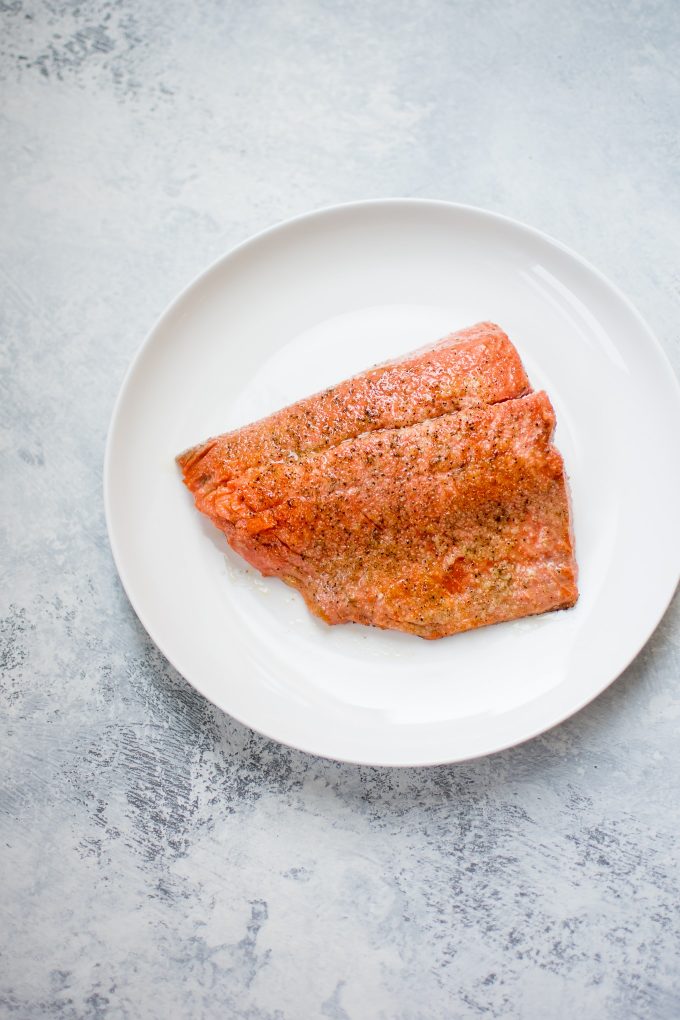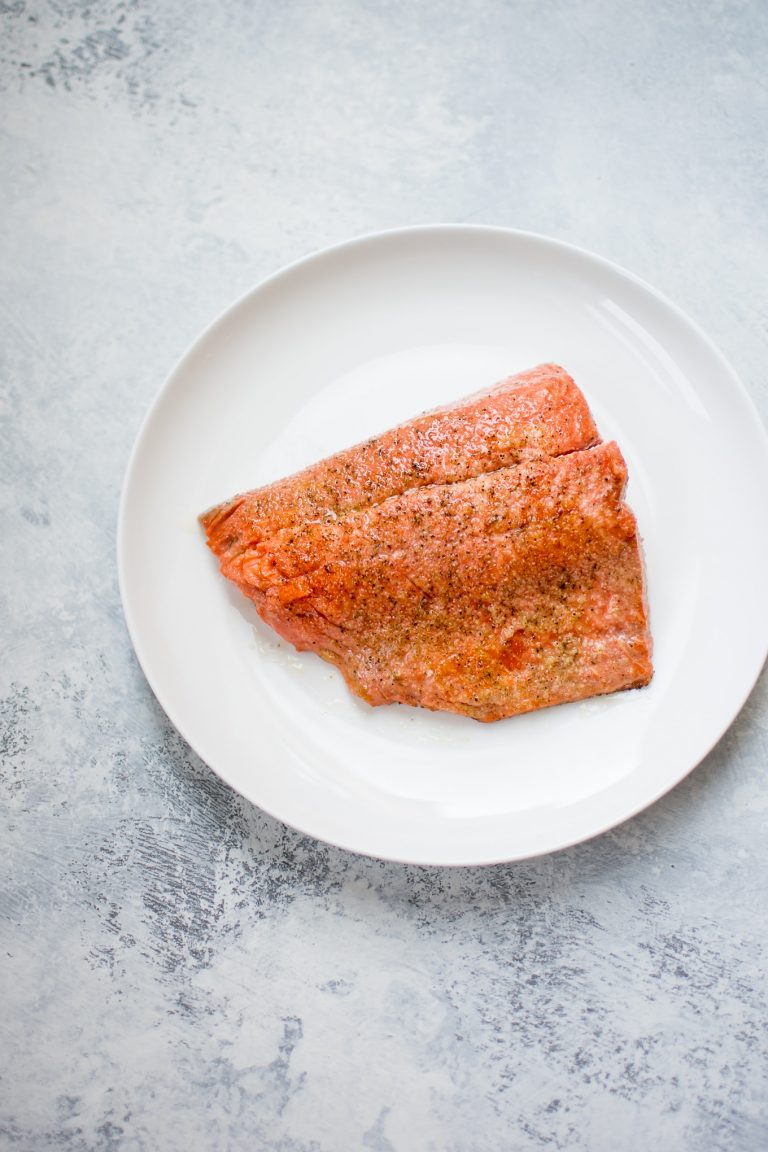 Quickly searing the salmon makes it extra tasty. Piping hot pasta, butter, white wine, cream, and parmesan cheese = decadence in a bowl.
There's no fancy ingredients in here… but you'll get restaurant-quality results for a fraction of the price.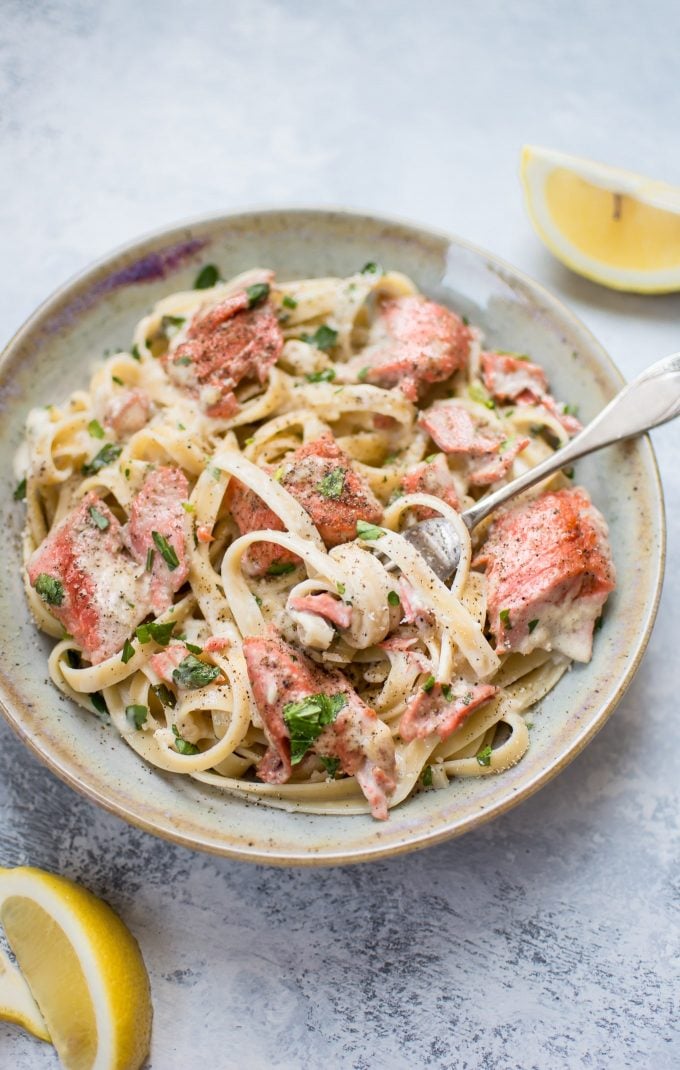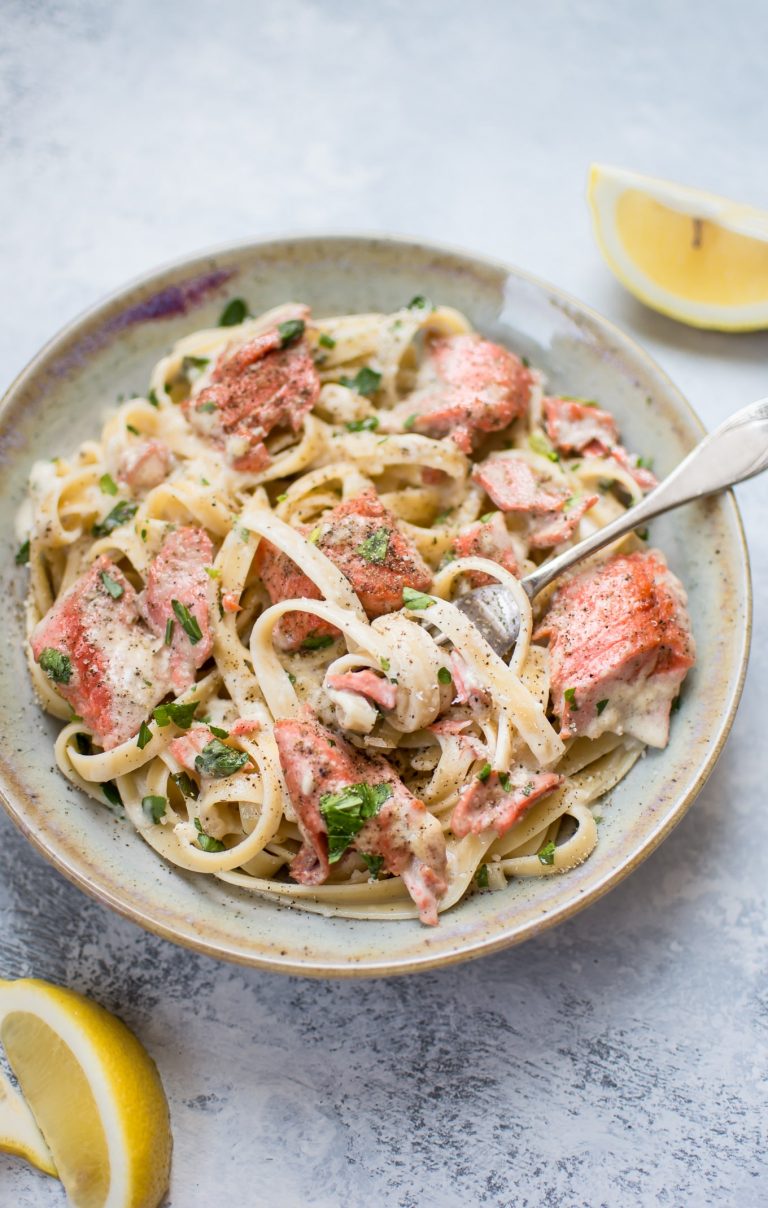 Only 20 minutes to pasta perfection – what could be better?!
How to make creamy salmon pasta
This salmon pasta is very easy to make; you start by seasoning the salmon and then quickly searing it on both sides. Take it out of the pan while you add the sauce ingredients, make the sauce, add the fish back in, and finish cooking it. Voila!
Pro tip: The sauce is fairly lemony, so if you're on the fence about how much to add, halve the amount of lemon. You can then always squeeze more in when you've given it a taste if you think it needs more. I love the stuff, so I usually add even more than I suggest in recipes when I'm cooking for myself. 🙂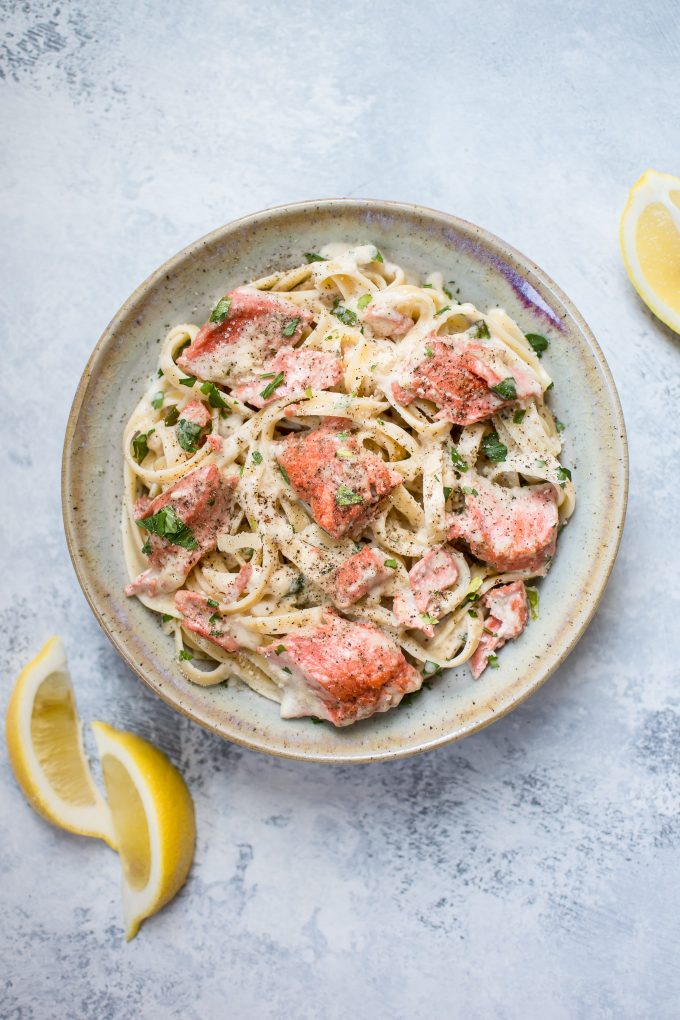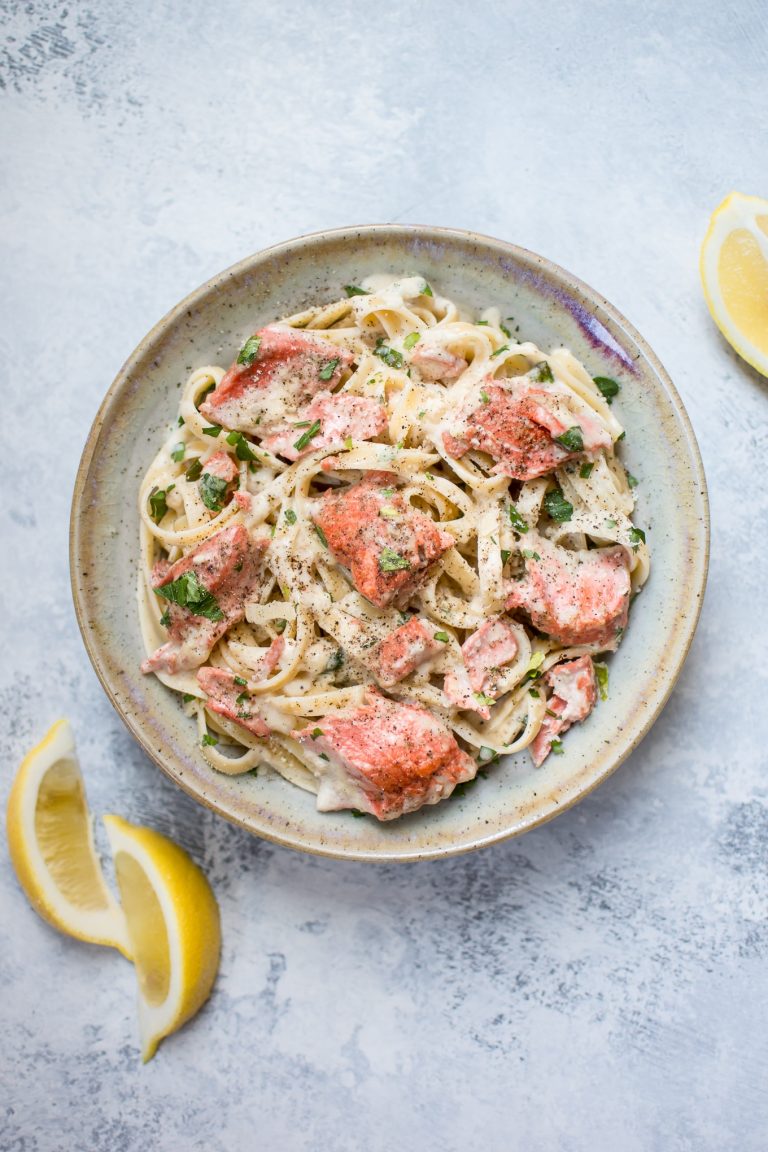 Will you try making this lemony salmon pasta with a creamy garlic sauce?
Let me know if you have any questions in the comments below!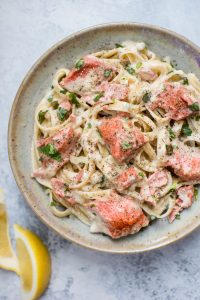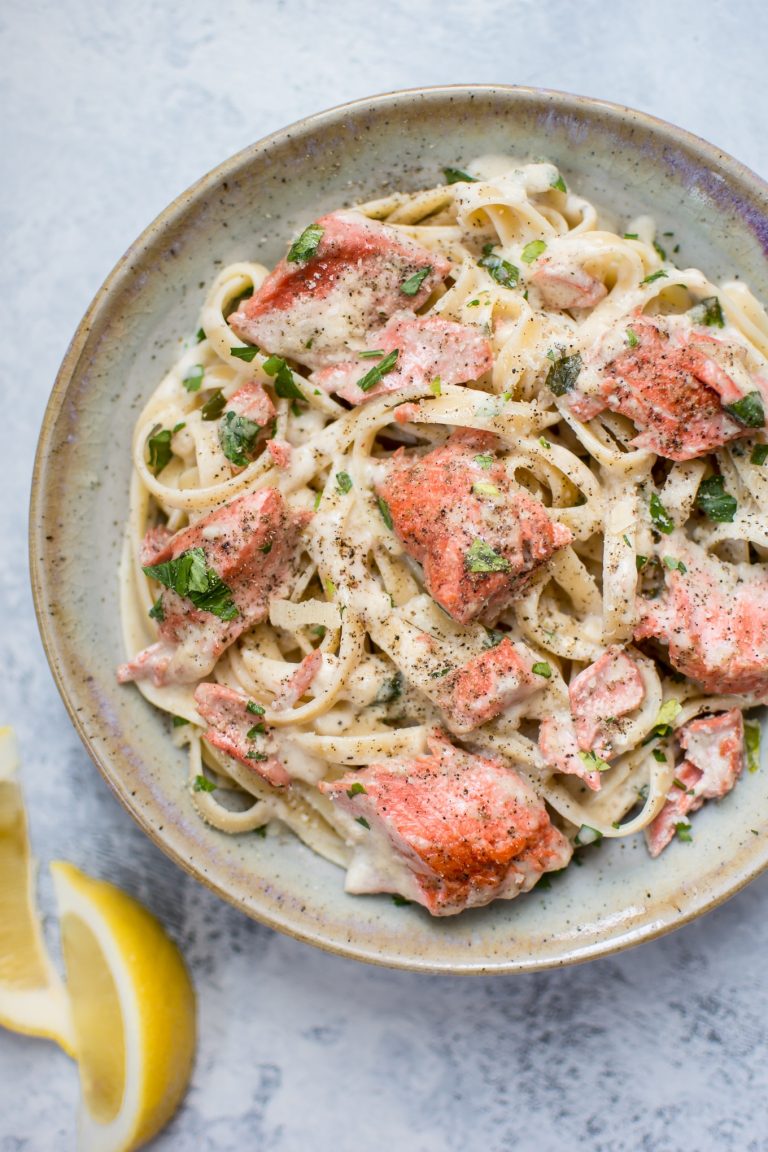 Salmon Pasta with a Creamy Garlic Sauce
An easy to make and elegant salmon pasta dish.