This Christmas pear champagne cocktail is simple, different, and luxe! The perfect cocktail for the holidays or to ring in the New Year. Poire Williams is added to champagne or sparkling wine to create this delicious drink.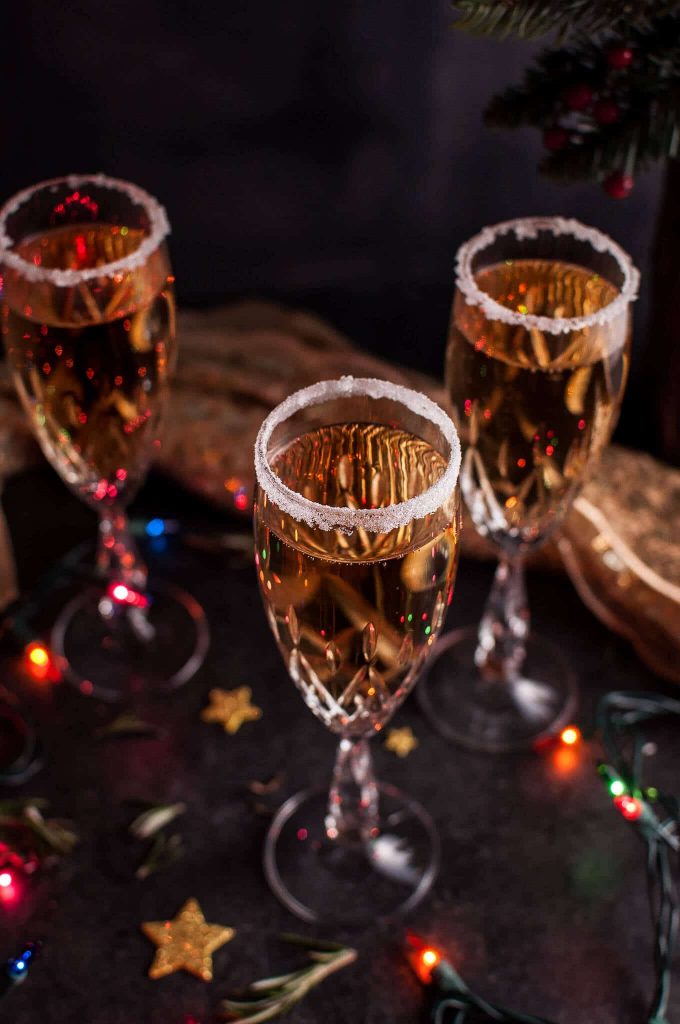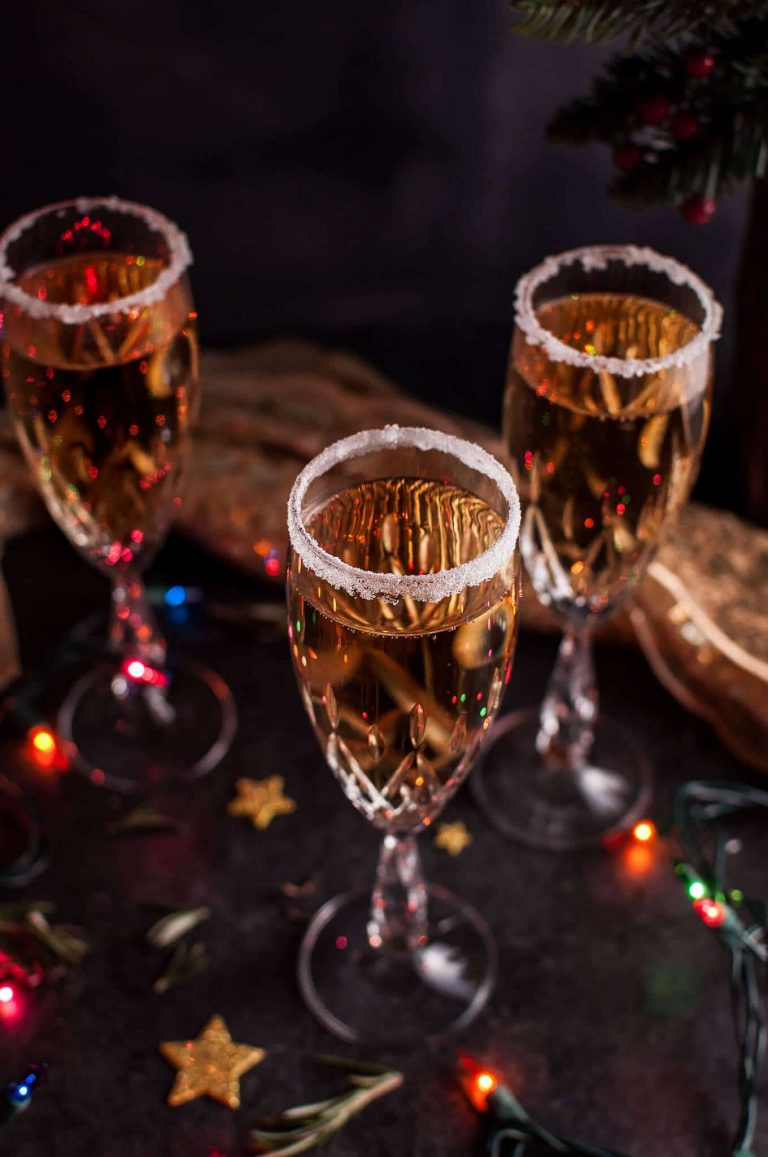 Ah, Christmas. Which part of Christmas am I looking forward to the most this year? Having a rest!! It's been a long year, and I've had this stupid cold for the past five weeks. I can't stop coughing. I'm cranky, drained, and run down. At least I'm on the home stretch. After Friday, I will be off work until January 3! *hears angels singing*
Anyway, I will quit whining now. On a more positive note, my last Christmassy recipe of the season is this boozy delight. As usual, I can't take total credit for this libation. My husband suggested this combination, and I would certainly not hesitate to make this again (and again)!
It's not too strong for me like a lot of drinks are. The pear flavor is pure. It's not artificial or cloying. It's not too sweet, but the Poire Williams adds a bit of sweetness to the champagne. It really is a lovely and festive cocktail and oh so easy to make. The sugar rim is a nice touch you can add if you choose to.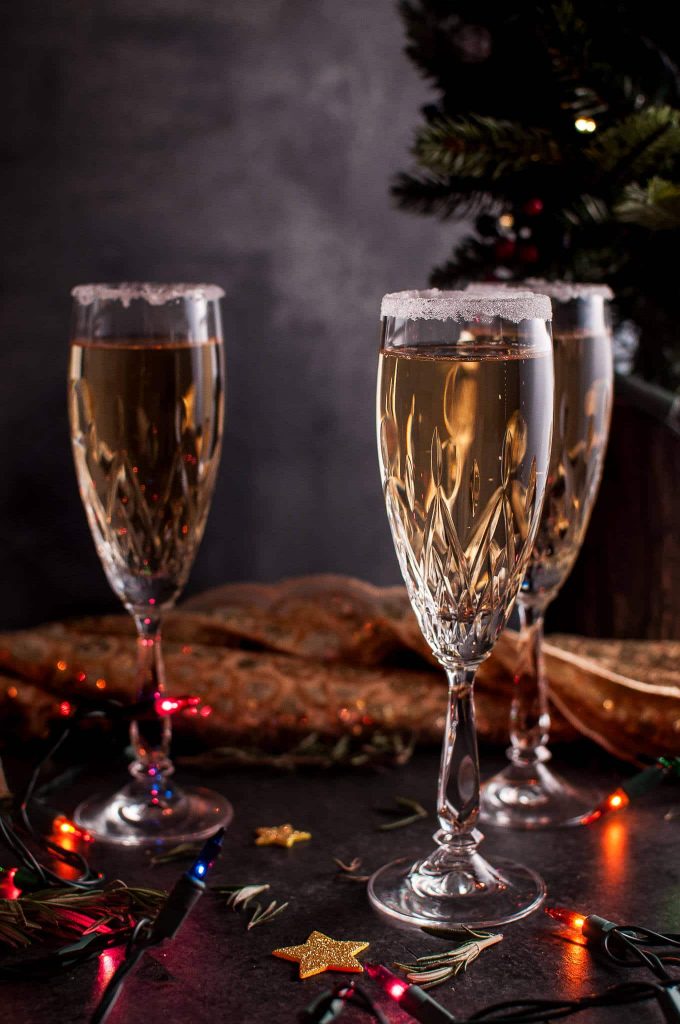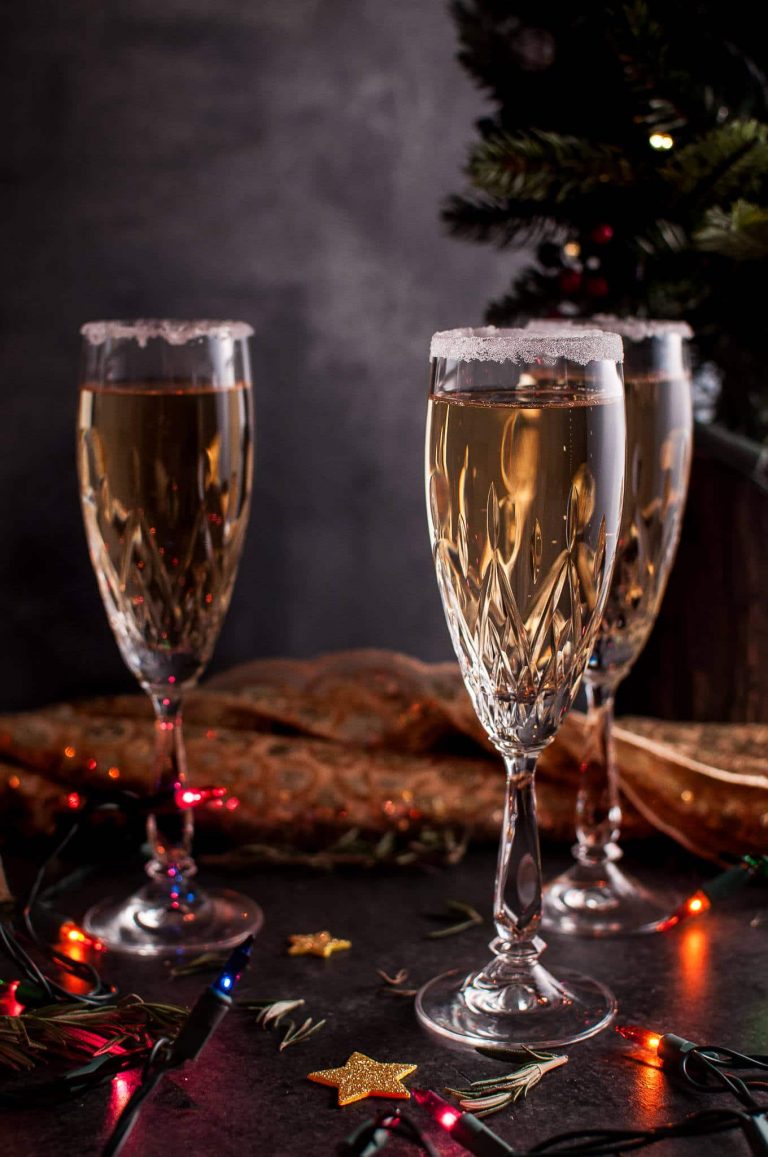 I want to wish all of you who celebrate Christmas a MERRY CHRISTMAS! And I want to thank you for sticking around this year to see what concoction I came up with next. I'm looking forward to what 2017 has in store for Salt & Lavender!
I will pop in next week with a New Year's appetizer recipe. We will then start January off on a healthy note because we probably ate too many of these cookies, or these little bundt cakes, or maybe even drank a bit too much of this festive sangria. 🙂
XOXO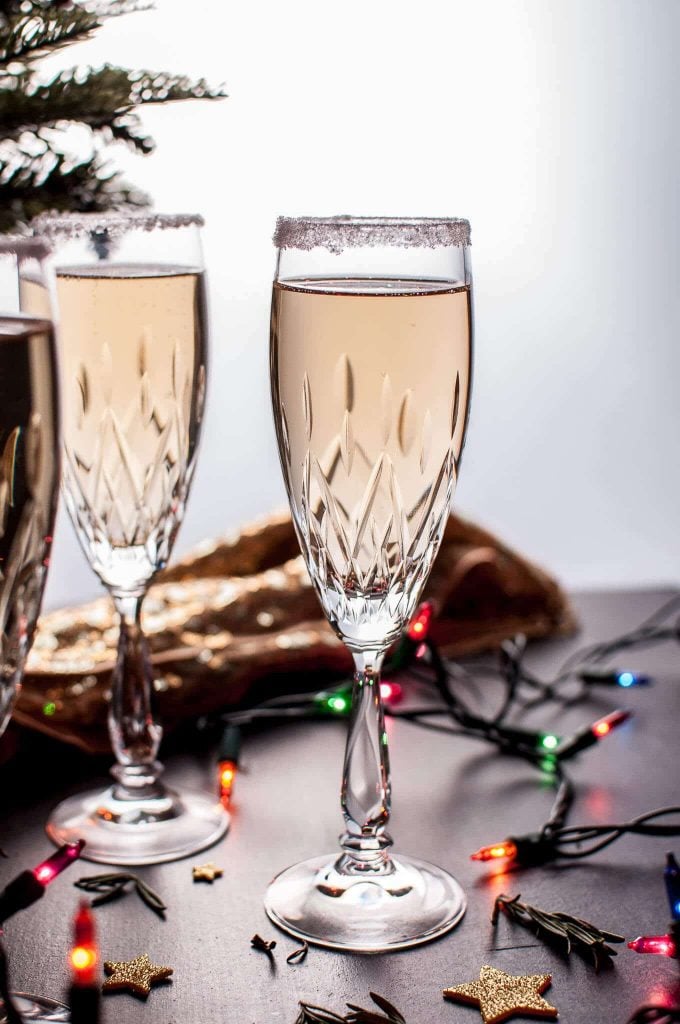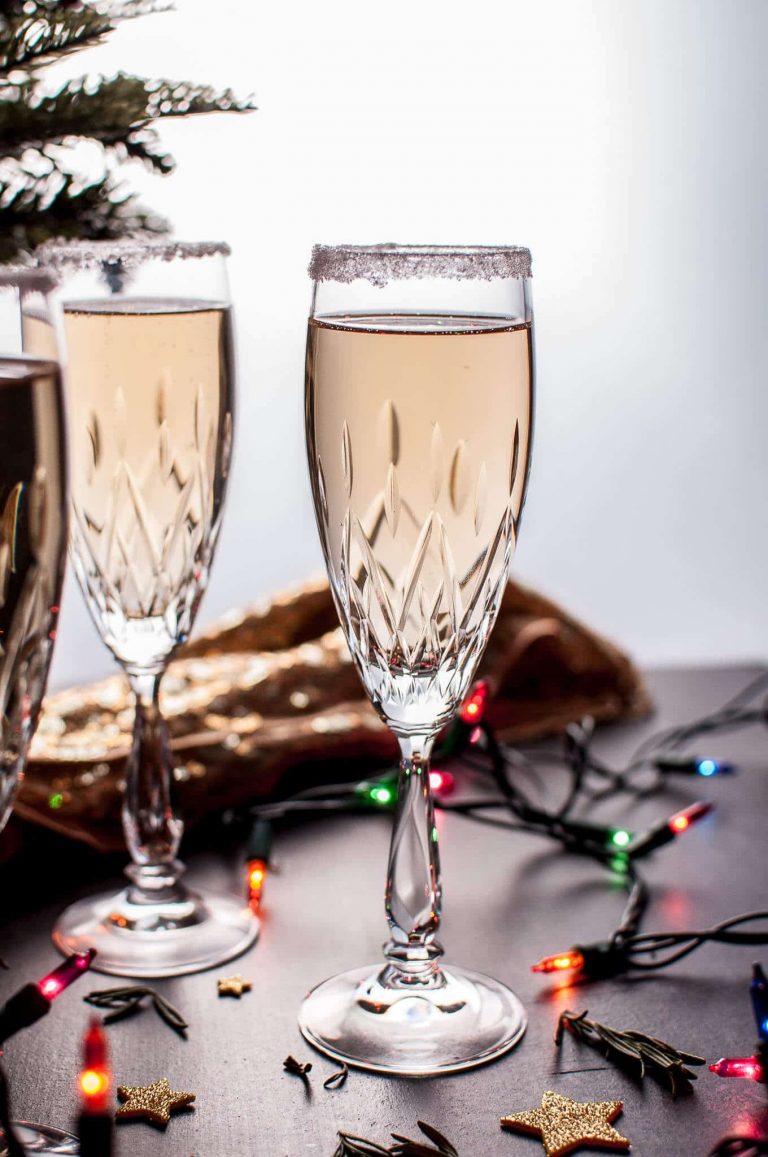 Anyway, I hope you will enjoy this Christmas pear champagne cocktail!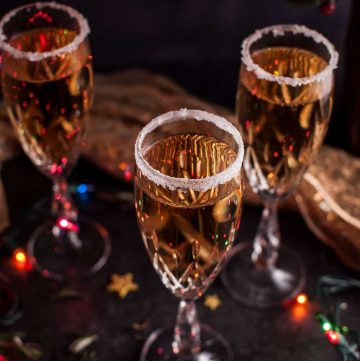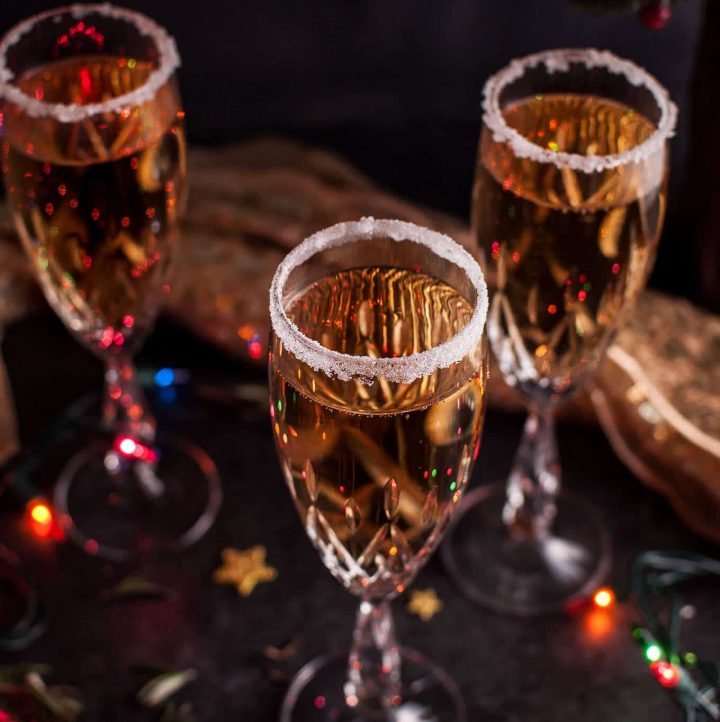 Christmas Pear Champagne Cocktail
A festive champagne cocktail with a lovely hint of pear.
Ingredients
Superfine sugar

1

ounce

Poire Williams

Champagne or dry sparkling wine (e.g. prosecco)

chilled
Instructions
Rim the champagne glass with the superfine sugar. Add the Poire Williams, and then top up with champagne. Cheers!
Notes
Poire Williams is an eau de vie (colorless fruit brandy) made from the Williams pear.
You may also like this lemon champagne cocktail recipe.