These Instant Pot mashed sweet potatoes are smooth, creamy, and make the perfect side dish for winter, fall, a special occasion like Thanksgiving or Christmas, or whenever you want a big bowl of comfort!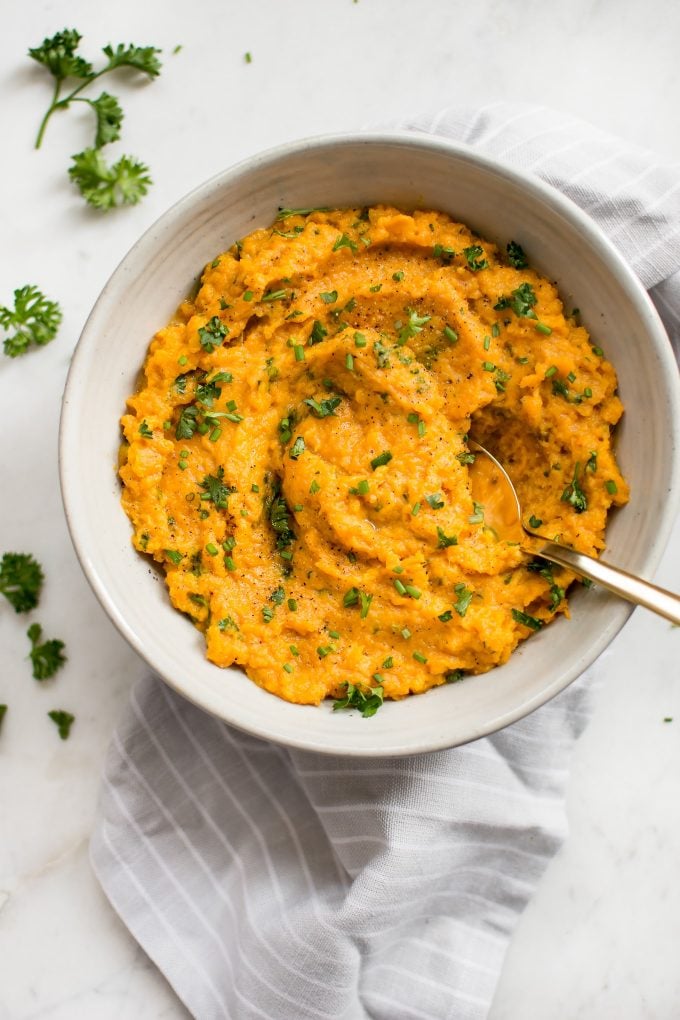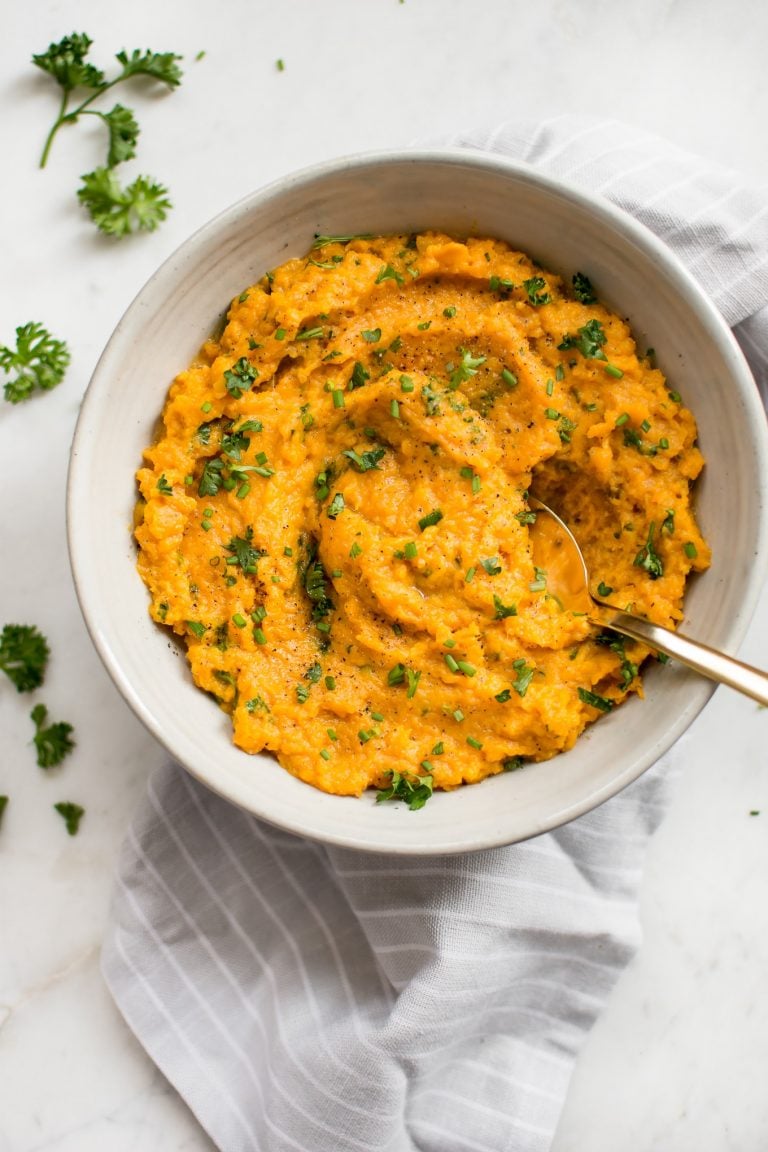 If you're looking for a tasty mashed sweet potato side dish that isn't too heavy or sweet, this one's for you. It's a very simple recipe. I find sweet potatoes don't need a whole heck of a lot done to them to taste good.
The handful of fresh chopped parsley makes all the difference in this recipe. And the chives add even more freshness.
Yes, this recipe contains butter and cream. I still consider these electric pressure cooker mashed sweet potatoes fairly healthy since there isn't much of either, and I'm assuming you won't eat the whole bowl by yourself. 😉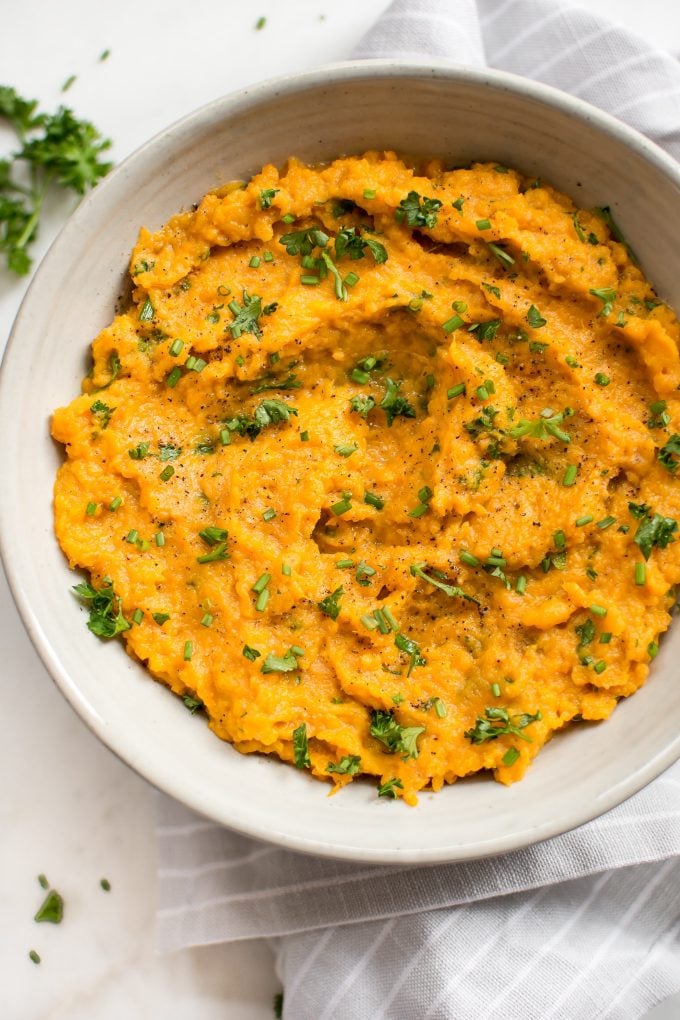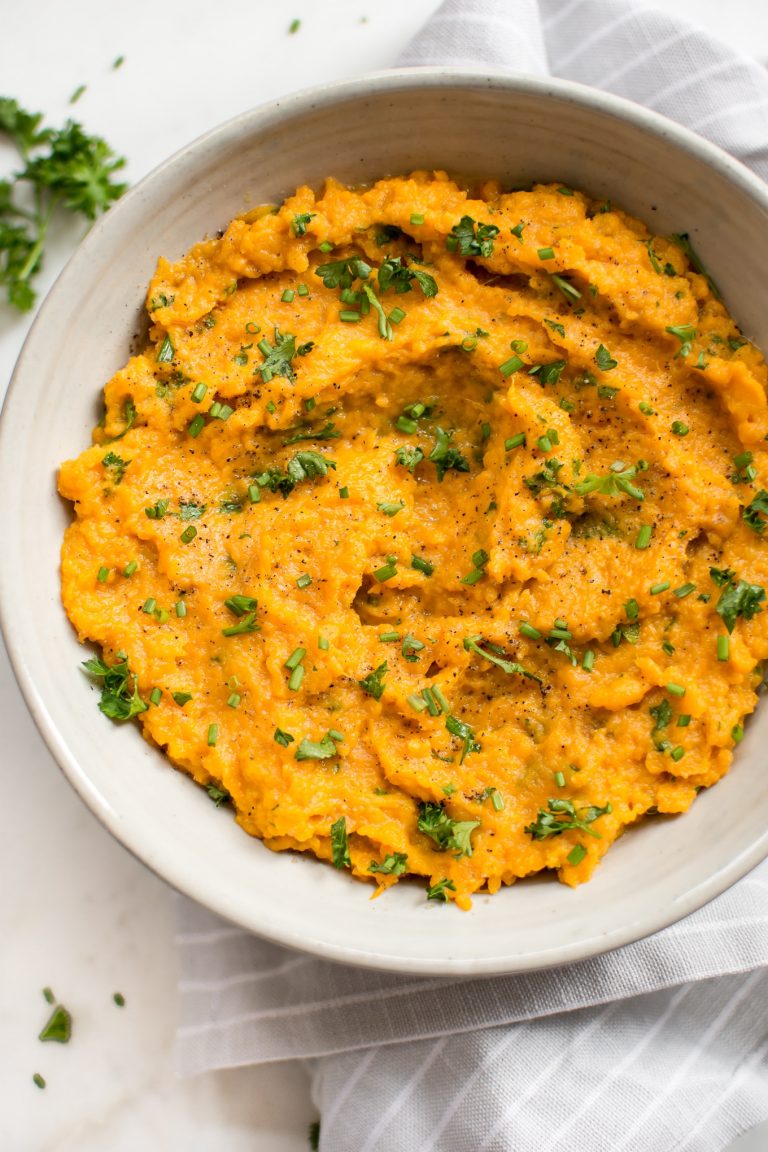 How to make mashed sweet potatoes in an electric pressure cooker
Cut the peeled sweet potatoes into rough 2″ (or so) pieces. Add them to your Instant Pot along with some vegetable broth (makes them more flavorful!). Cook the sweet potatoes on high pressure for 8 minutes. Prep the mix-ins while they cook. Release the pressure manually. Add the mix-ins and mash!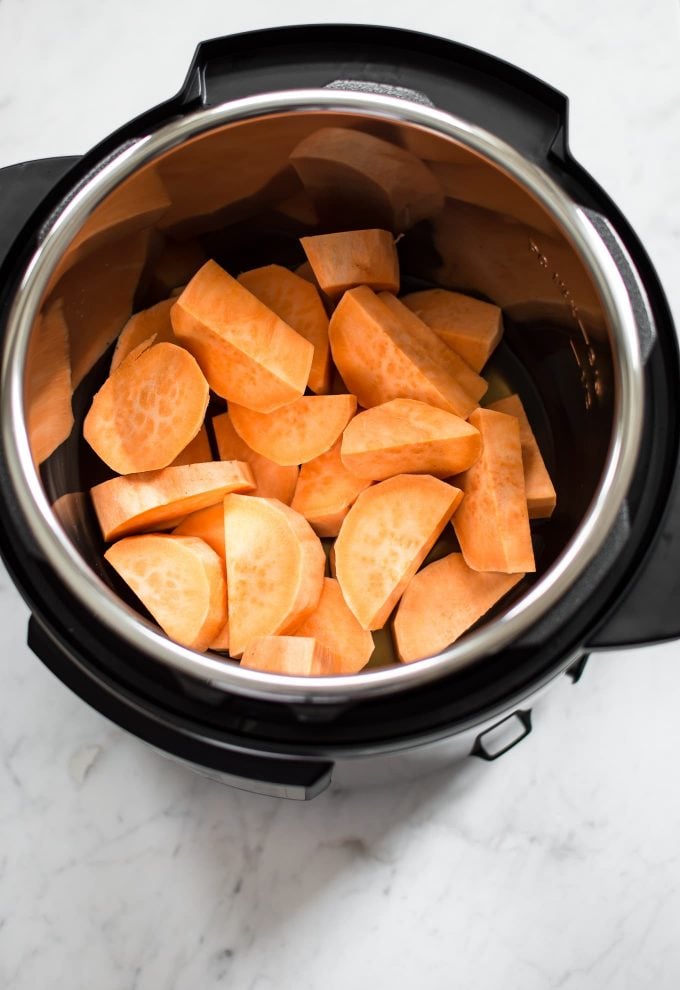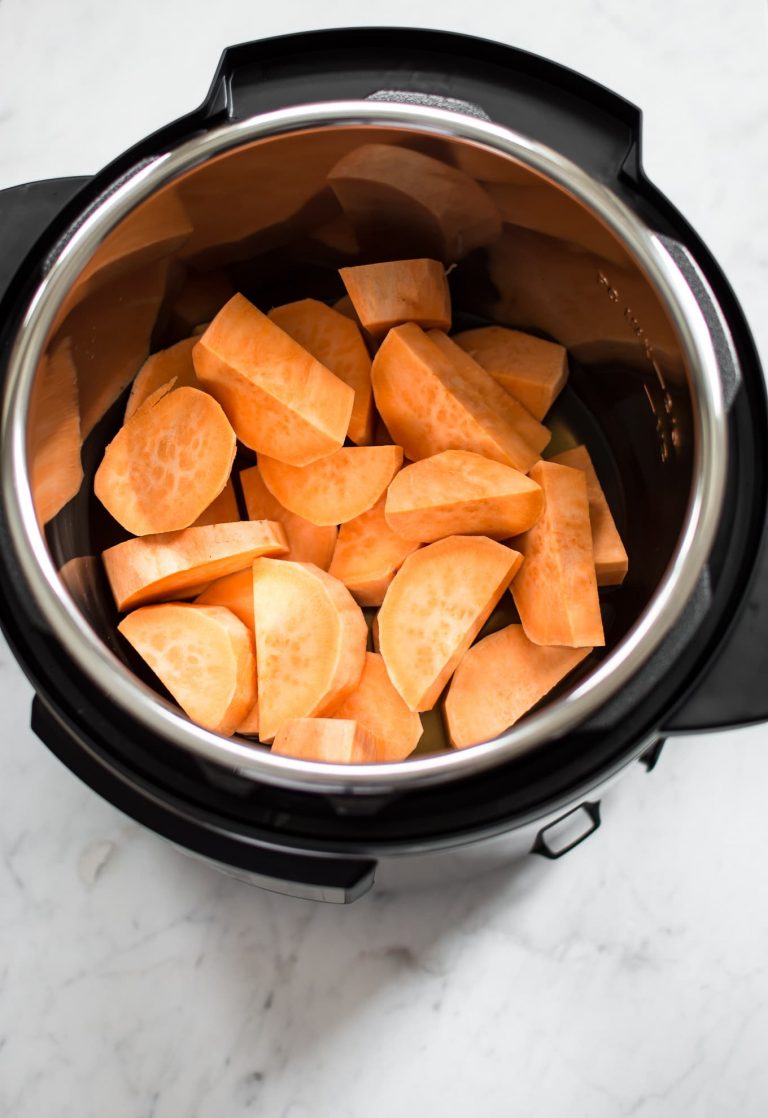 Why make mashed sweet potatoes in the Instant Pot?
They cook more evenly in a pressure cooker
One less thing for the stove! (e.g. if you're making a big meal like Thanksgiving dinner or Christmas dinner)
The pressure cooker keeps healthy nutrients in
You're free to do other things while the Instant Pot is getting up to pressure and cooking
Your kitchen won't heat up (say you're craving these in warm weather!)
It's fast!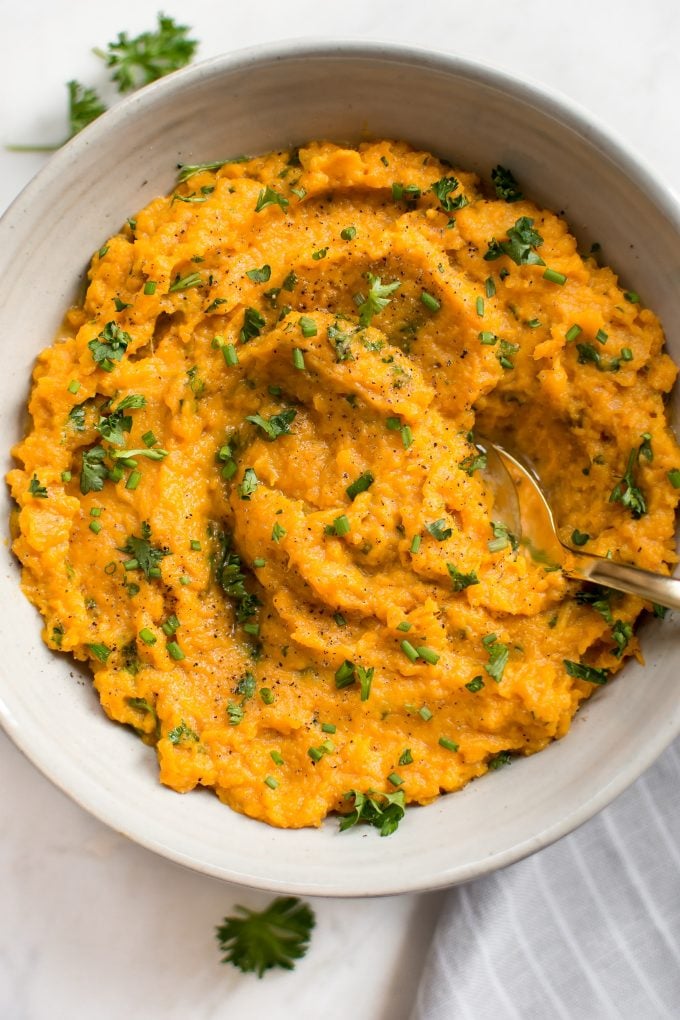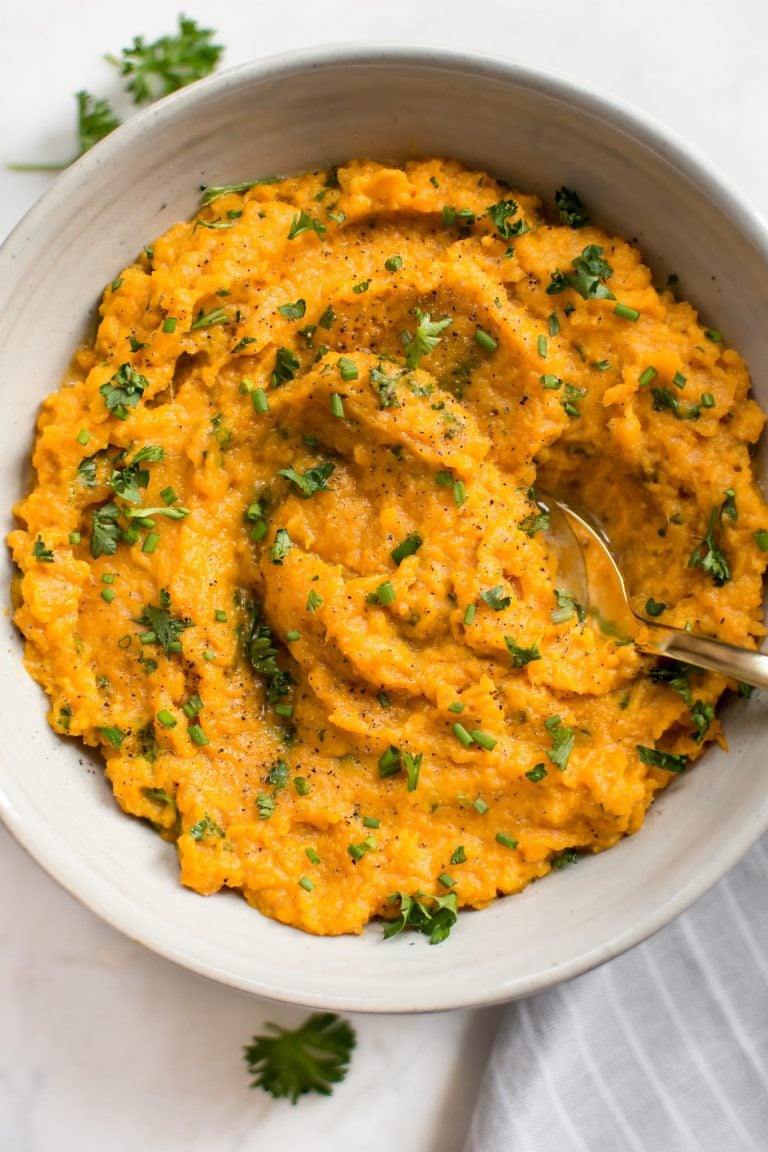 I hope you will try this Instant Pot mashed sweet potato recipe!
Questions? Ask me below.