Rosemary roasted potatoes - little potatoes that are crispy on the outside and fluffy on the inside. An easy to make side dish!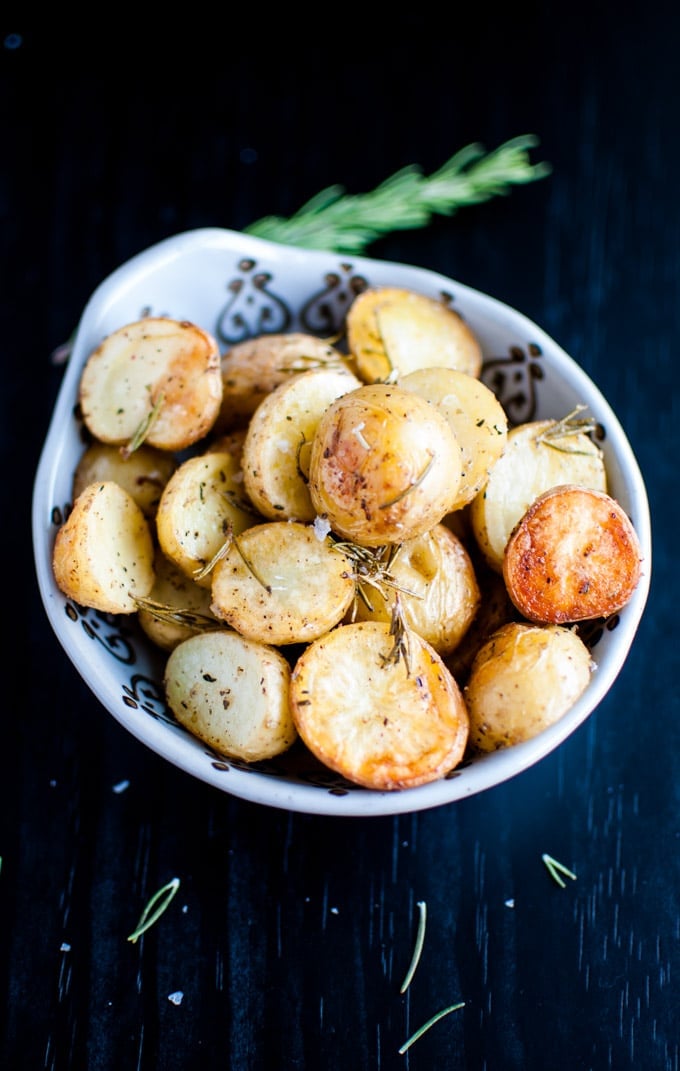 Roasted potatoes (or "roasties" as we cool people call them) have always been one of my favorite comfort foods. They're the perfect side dish to pretty much any entree that you'd make during cold weather. I love buying potatoes from the Little Potato Company because I'm a sucker for miniature things, and they seem to have these in grocery stores year-round.
You could make these with normal sized potatoes if you wanted to, and just increase the cook time.
I've been into rosemary lately. It's definitely a good herb to use in the fall/winter. The scent just screams cold weather to me. The needles remind me of pine trees... which remind me of Christmas trees.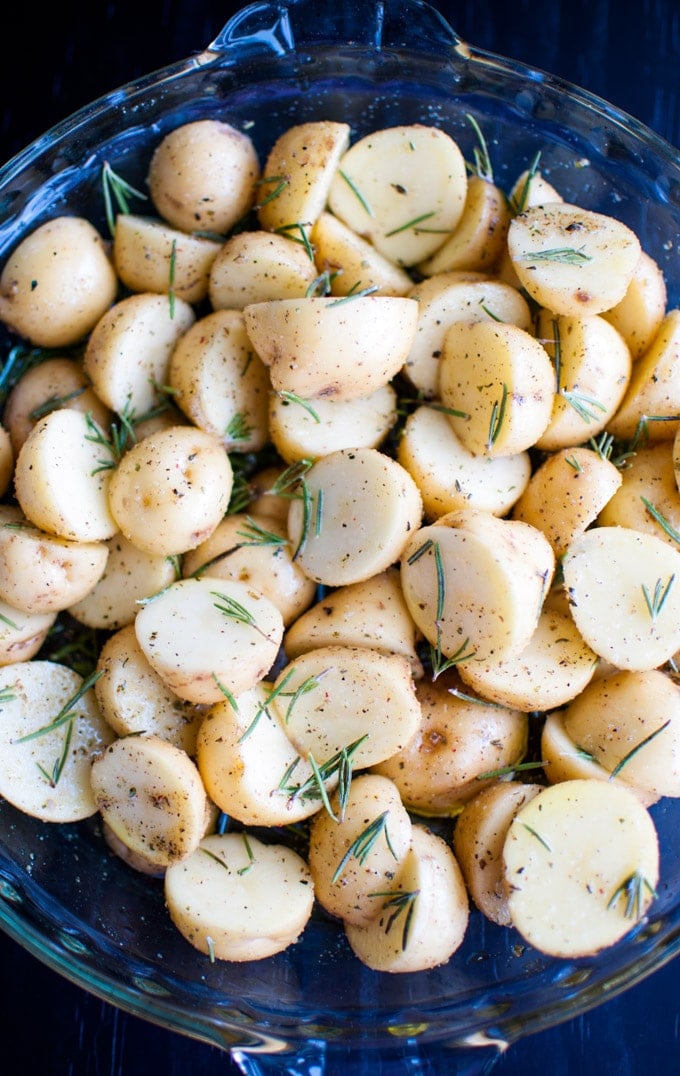 Are you done your Christmas shopping yet? I'm officially FINISHED. I maaaay get a few more stocking stuffers for my cat. Yes, my cat gets his own stocking. It's more full than my stocking so far 🙂
I used to love online shopping, but lately I've had so many issues with like every courier company out there that I've been doing it the old fashioned way to save myself the grief. I still can't avoid it on some items, naturally (like my boss' gift... I am clearly the best employee ever). Oh well.
Anyway, these potatoes are great to make when you just want some lazy comfort food after a day spent at the mall and/or on the phone with your favorite courier company's customer service rep.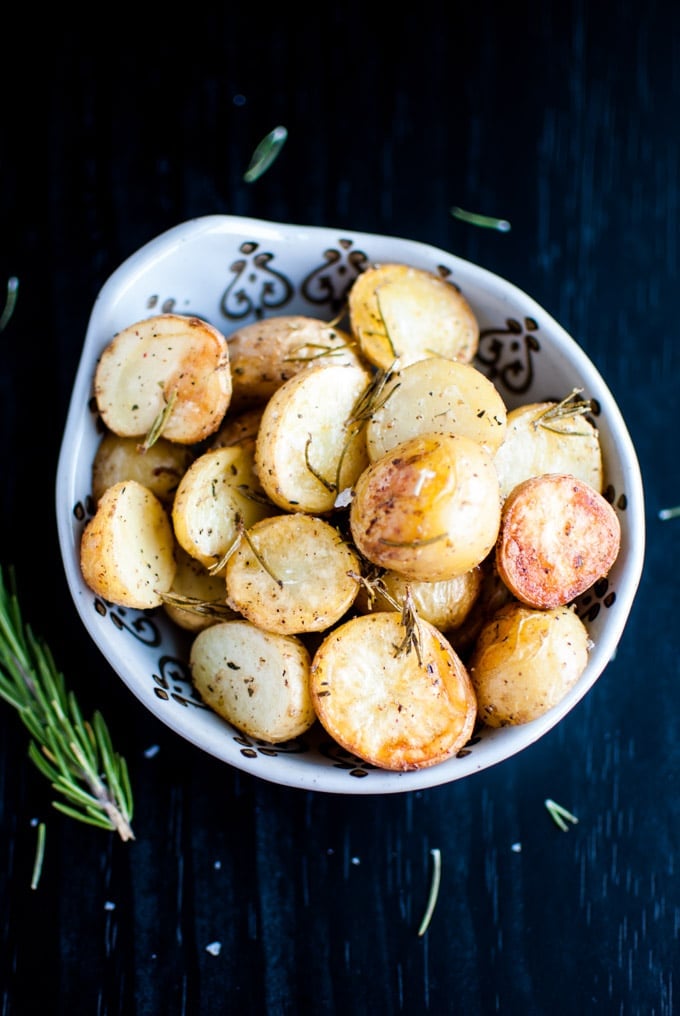 I hope you will give these rosemary roasted potatoes a try!
Questions? Ask!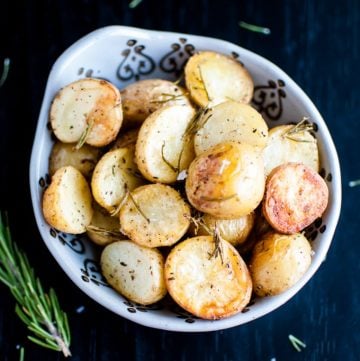 Rosemary Roasted Potatoes
Rosemary roasted potatoes are crispy on the outside and fluffy on the inside!
Ingredients
1.5

pounds

little potatoes

2

tbsp

olive oil

Garlic powder

Italian seasoning

Salt & pepper

1-2

sprigs fresh rosemary
Instructions
Pre-heat oven to 375F

Cut the little potatoes in half and place in a baking dish.

Pour the olive oil onto the potatoes and then sprinkle on garlic powder, Italian seasoning and salt & pepper, to taste. Take two spoons and mix the potatoes until evenly coated in everything.

Take rosemary sprigs and pull the needles off, sprinkling over the potatoes.

Bake for an hour, stirring potatoes half way through cooking.

Serve immediately. I like to sprinkle coarse sea salt on top.
Notes
Cooking time will vary depending on your oven and how crispy you want the potatoes. Use the hour as a guideline.