These baked sriracha honey chicken tenders are crunchy, spicy, sweet, and sticky. Served with a refreshing dipping sauce on the side!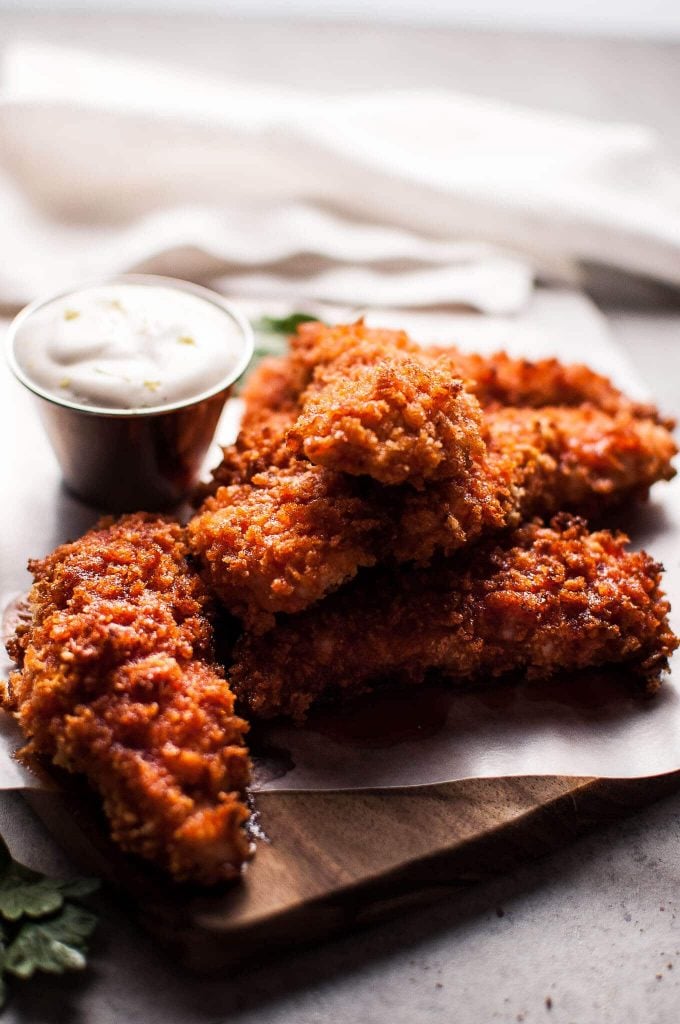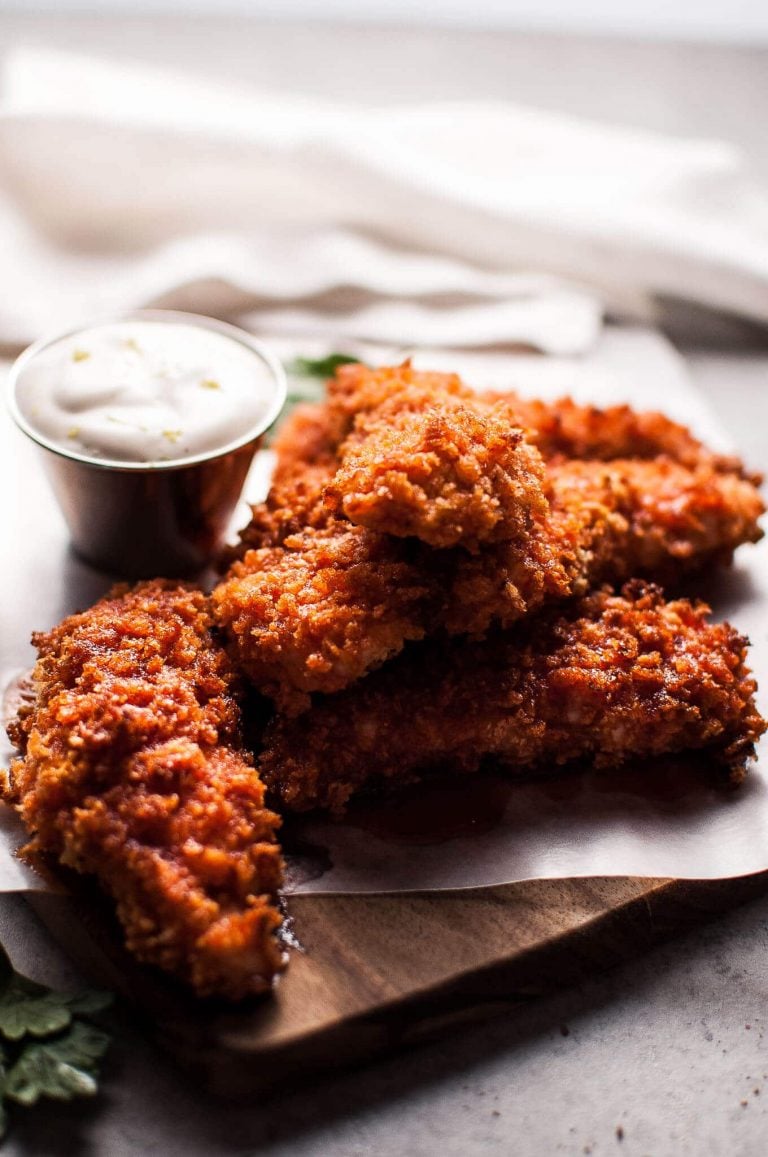 If you like spicy-sweet combinations, these healthier baked chicken tenders are for you. They're baked to golden perfection and then dunked into a delicious mix of sriracha, honey, and lime. The dipping sauce takes some of the heat off and imparts more lime flavor.
The entire process of making these is straightforward and pretty fast. No marinating necessary, and you're likely to have most of the ingredients on hand already.
Baking = healthier than frying and a bonus of creating less mess!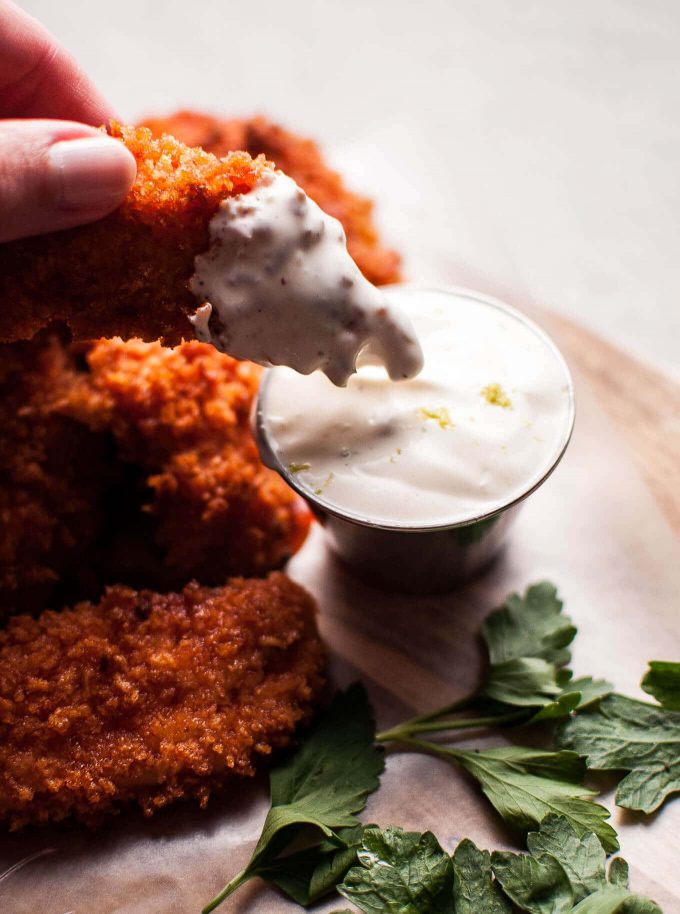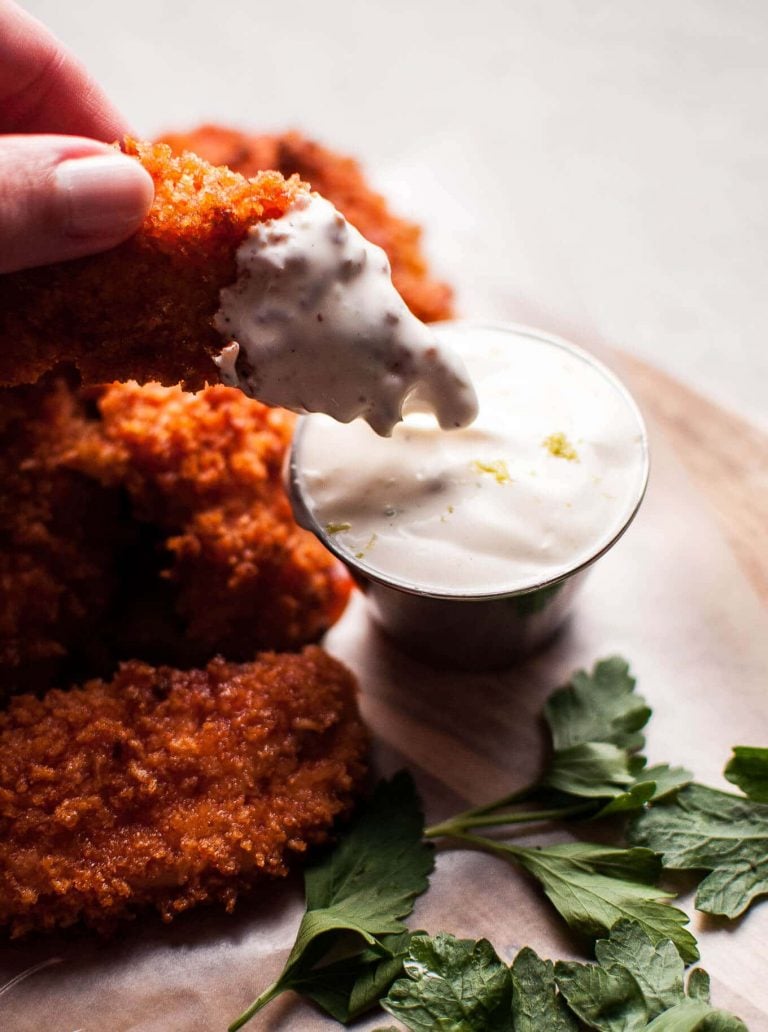 Chicken fillets are super tender, so I used them… I highly suggest using them for this recipe, but cut-up chicken breast will work too if you can't find them.
The breading will soften the longer you leave these baked chicken tenders, so I recommend devouring them right away. That shouldn't be an issue. 😉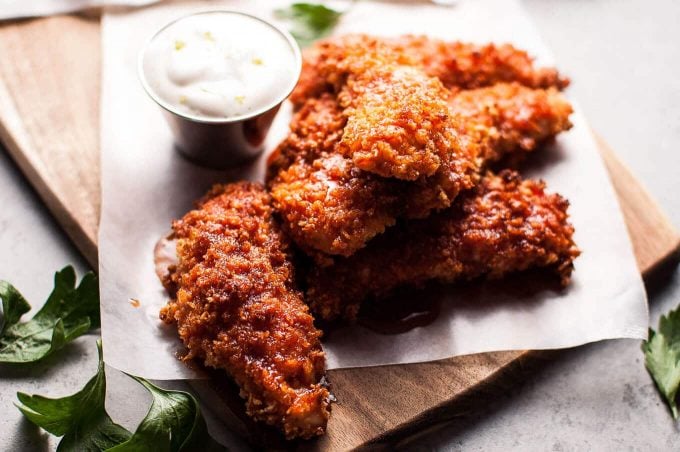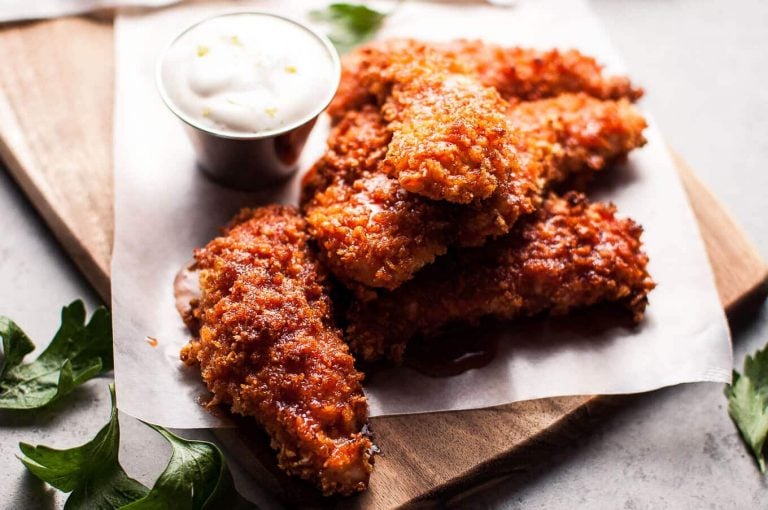 Will you make these baked sriracha honey chicken tenders?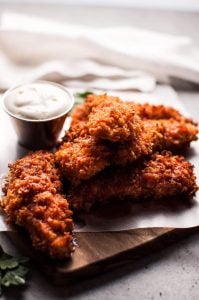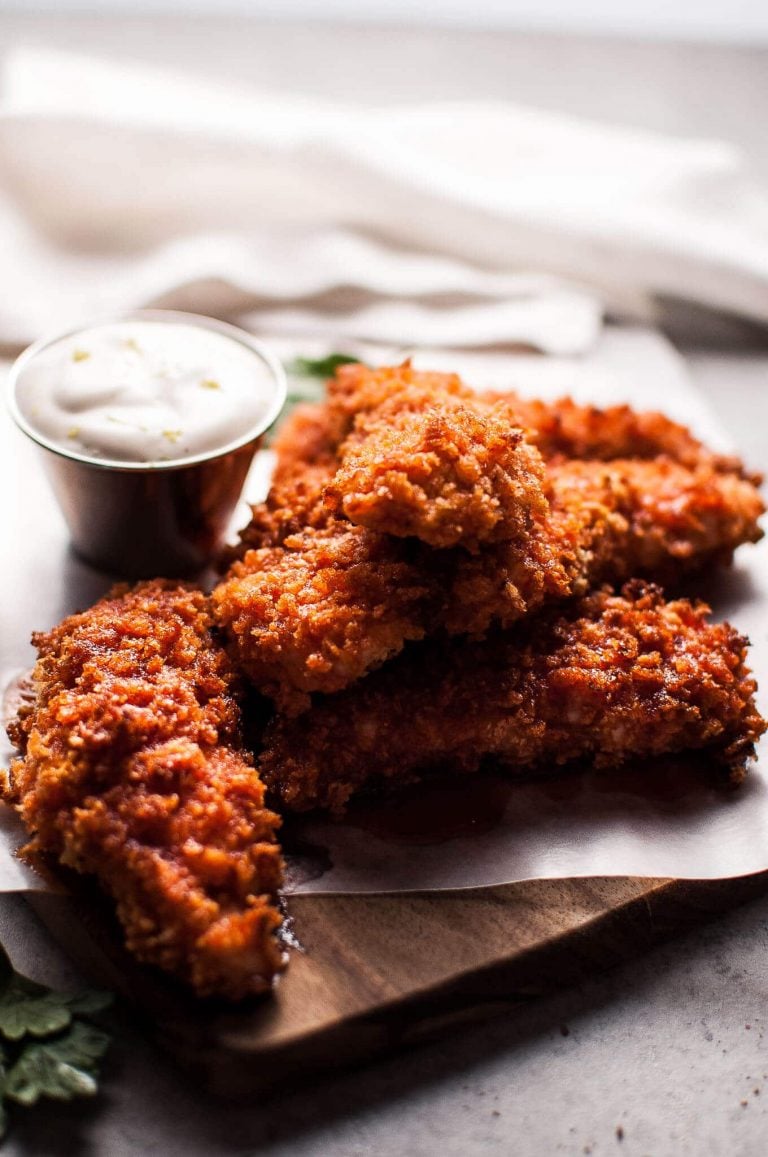 Print
Sriracha Honey Chicken Tenders
Yield 2
Baked sriracha honey chicken tenders with a cooling lime dip.
Ingredients
1 pound chicken fillets
1 cup panko crumbs
1/4 cup milk
1 egg
Honey sriracha sauce:
1/4 cup sriracha
1/2 cup honey
1 tablespoon soy sauce
1 teaspoon rice vinegar
Juice of 1 lime
Dipping sauce:
1/2 cup sour cream
2 tablespoons mayo
1 teaspoon Worcestershire sauce
Zest of 1 lime
Salt & pepper, to taste
Instructions
Preheat oven to 425F. Place rack in top third of oven.
Prepare two bowls: one with panko crumbs and one with the egg and milk (whisk the egg & milk together).
Dip each piece of chicken one by one into the liquid bowl (let excess drip off) and then the panko. Place on a non-stick baking sheet.
Bake for 15-20 minutes or until they're cooked through.
Meanwhile, combine the honey sriracha ingredients together in a bowl, and then combine the dipping sauce ingredients together in another small bowl.
Once the chicken tenders are cooked, dip them in the sriracha honey to coat them (tongs or your fingers will work). Serve immediately with the dipping sauce on the side.
Notes
I suggest eating these right away as the sriracha honey does soften the breading the longer you leave it.
This is the zester I use and recommend.
Courses Appetizer