If you're looking for the best Thanksgiving Turkey recipes, you've come to the right place! I've rounded up some of my favorites so you can entertain confidently this holiday season.
Whether you're looking for how to roast a whole turkey for a large gathering, how to roast a turkey breast for a smaller feast, or how to cook a turkey in the slow cooker, there's something for everyone!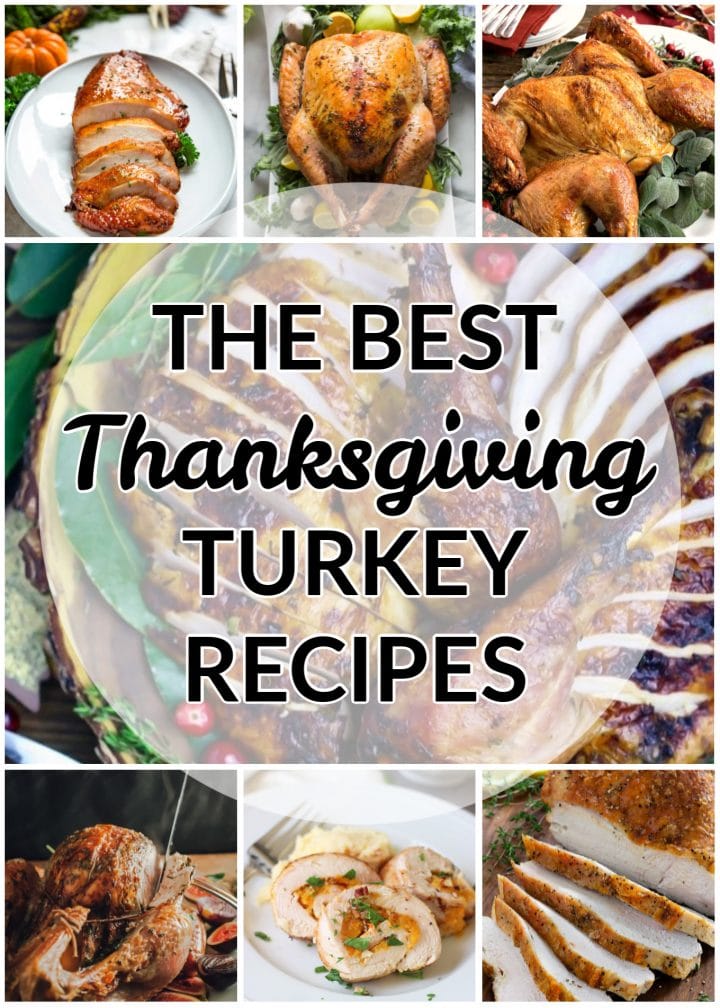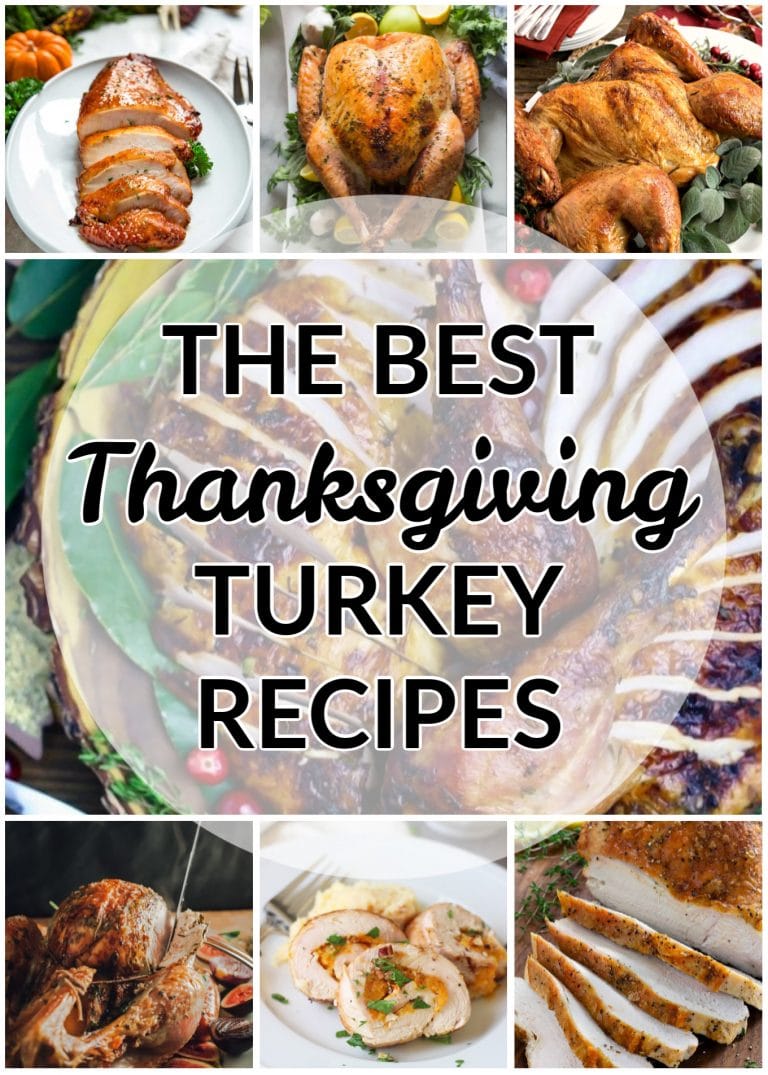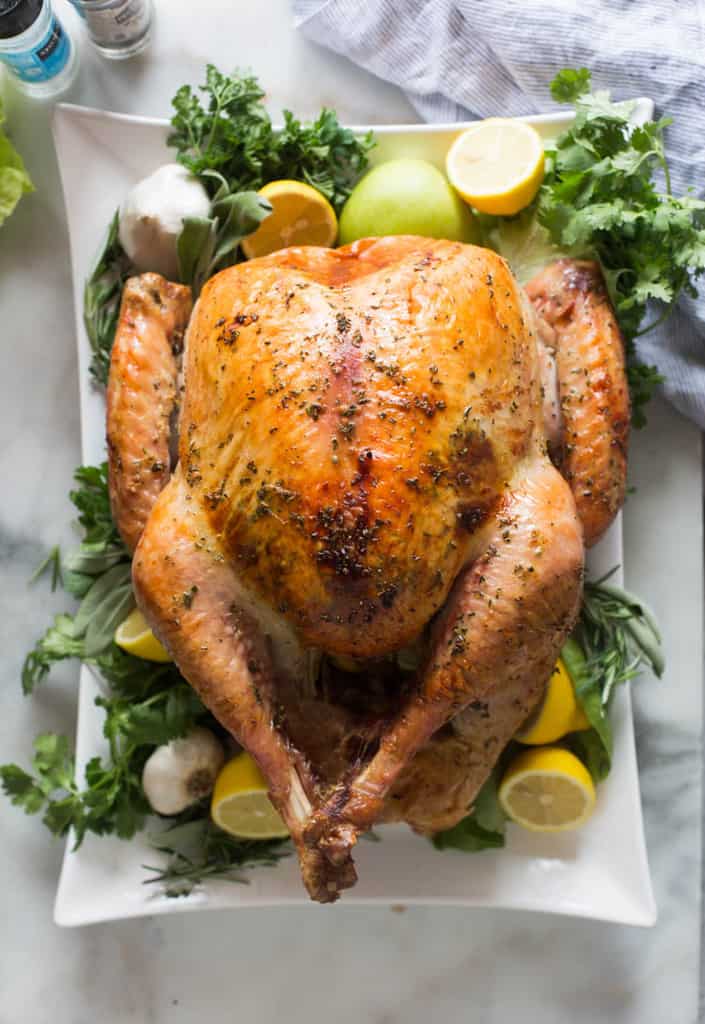 This is what we all want on Thanksgiving, right? There's also a step-by-step tutorial on how to cook the perfect turkey, so Thanksgiving becomes much less stressful.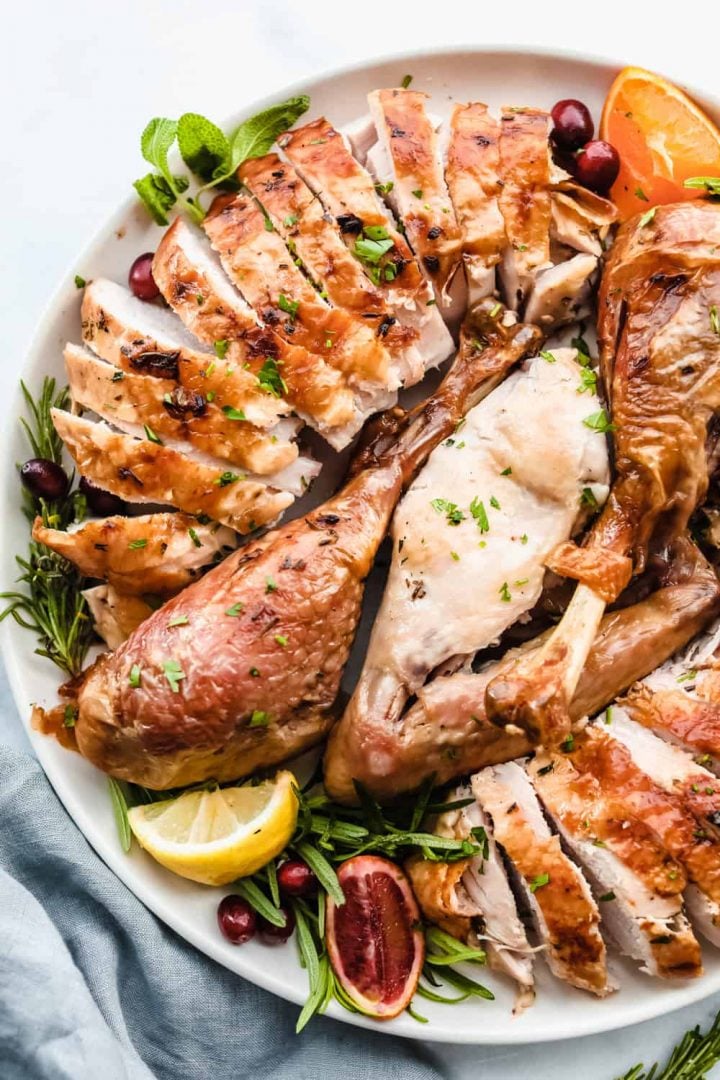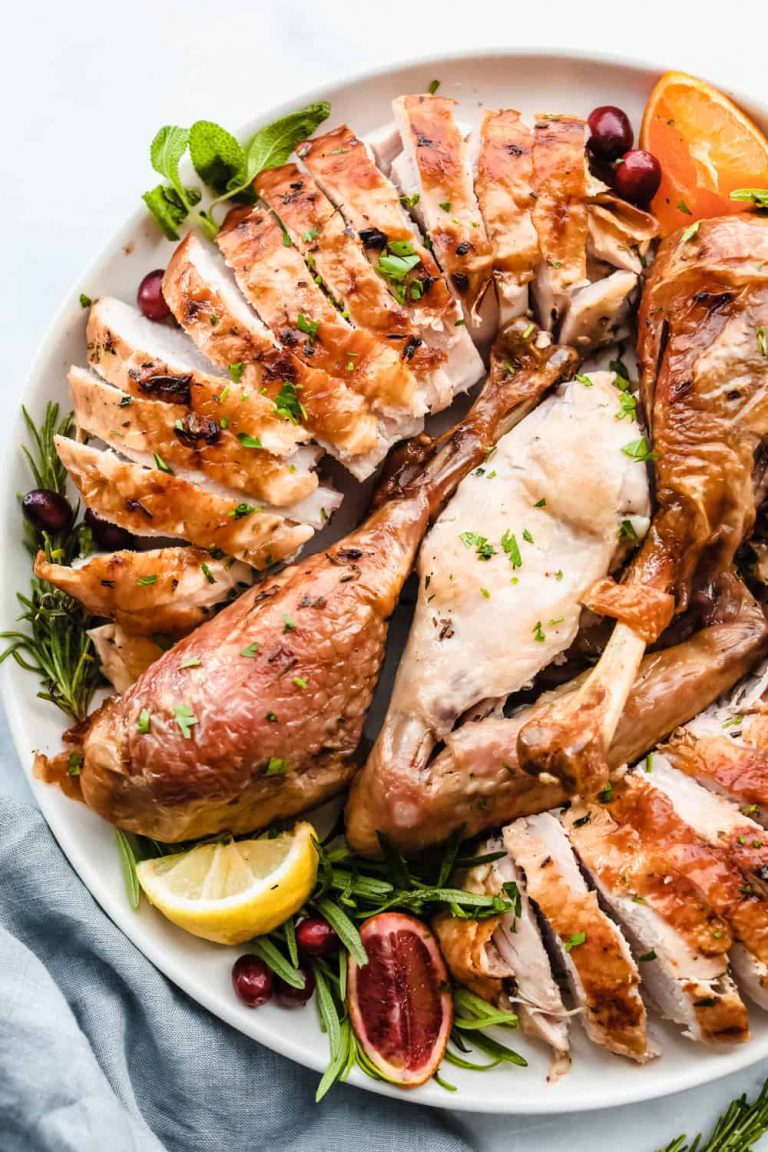 This turkey is stuffed with slices of citrus and apple and coated in an amazing herb butter.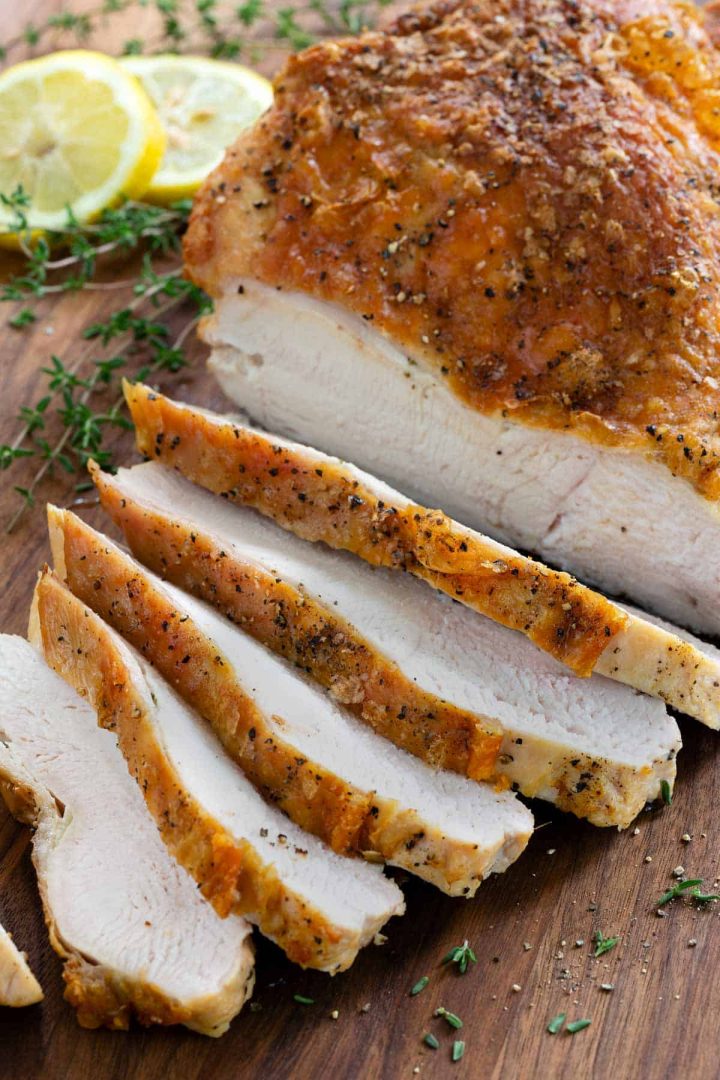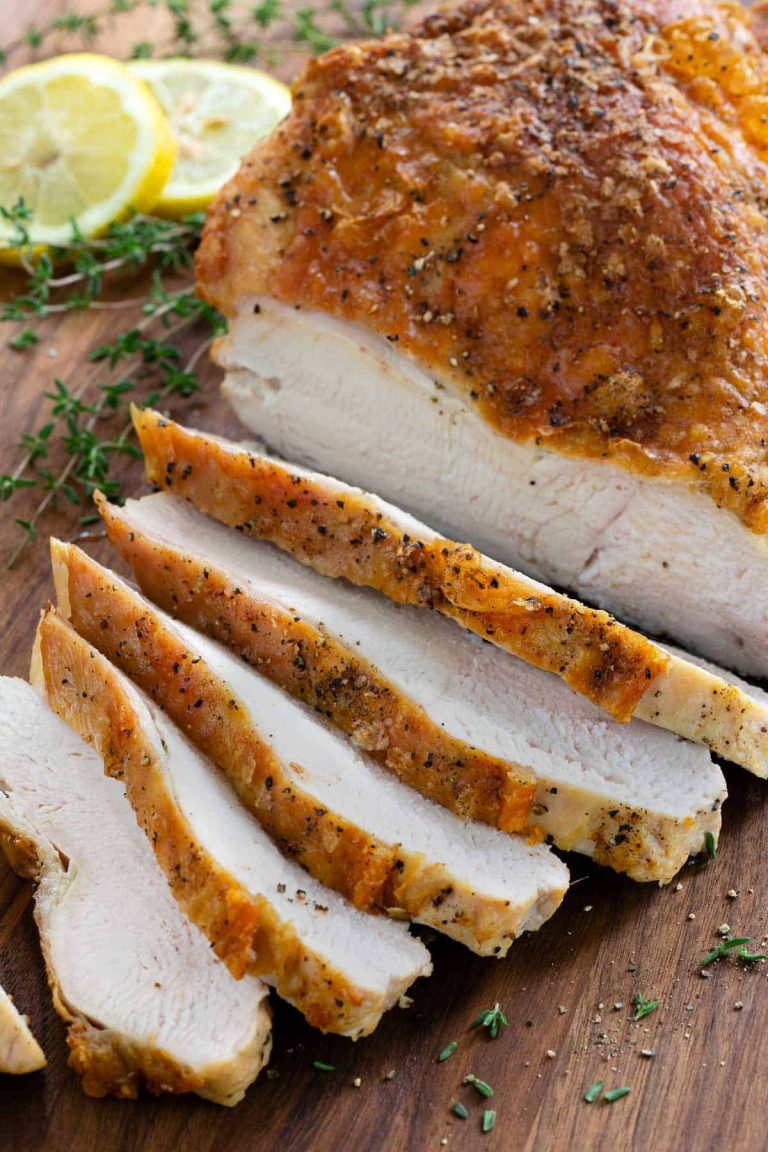 This is a great option if you have a smaller group to feed and don't want a ton of leftovers. You still get that perfect crispy skin with this recipe!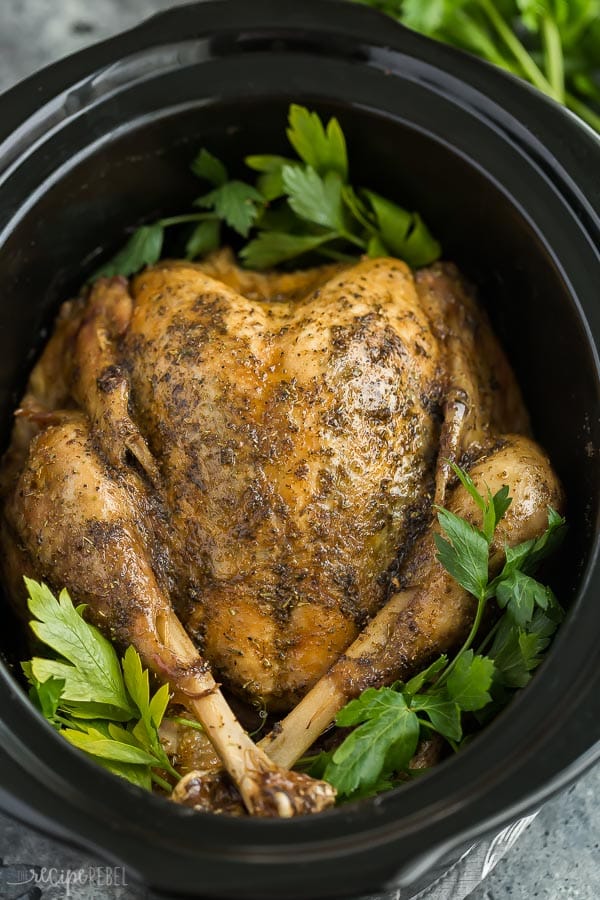 Yes, you can "roast" your turkey in a slow cooker and it'll taste fantastic. Why not give this recipe a go if you want a more hands-off approach?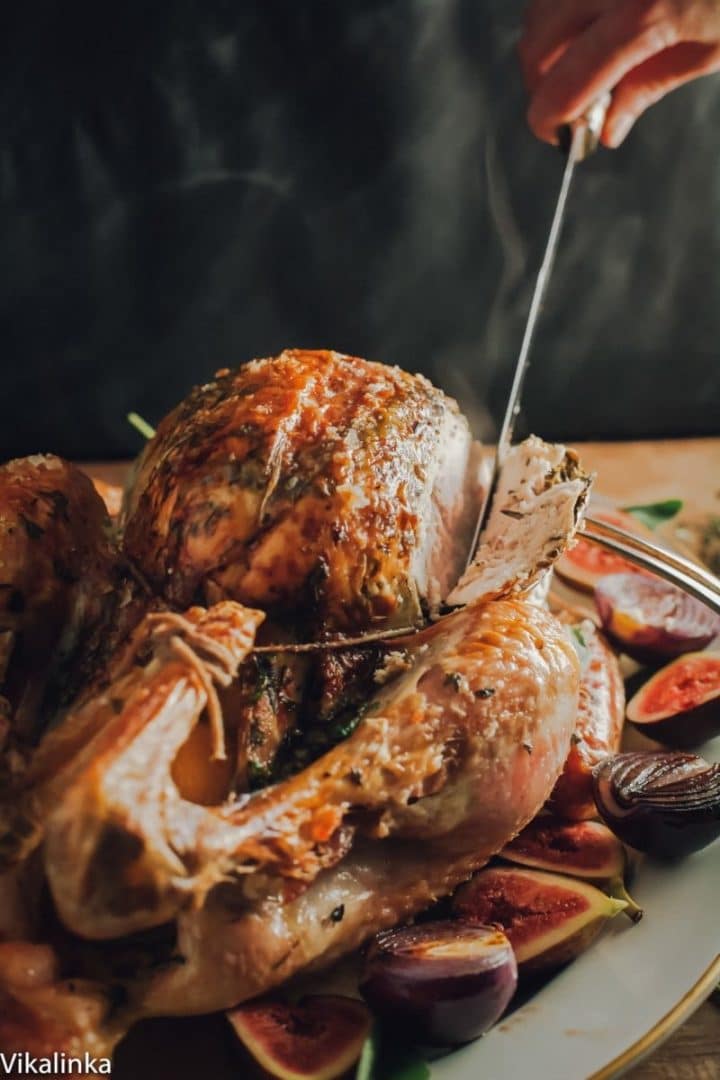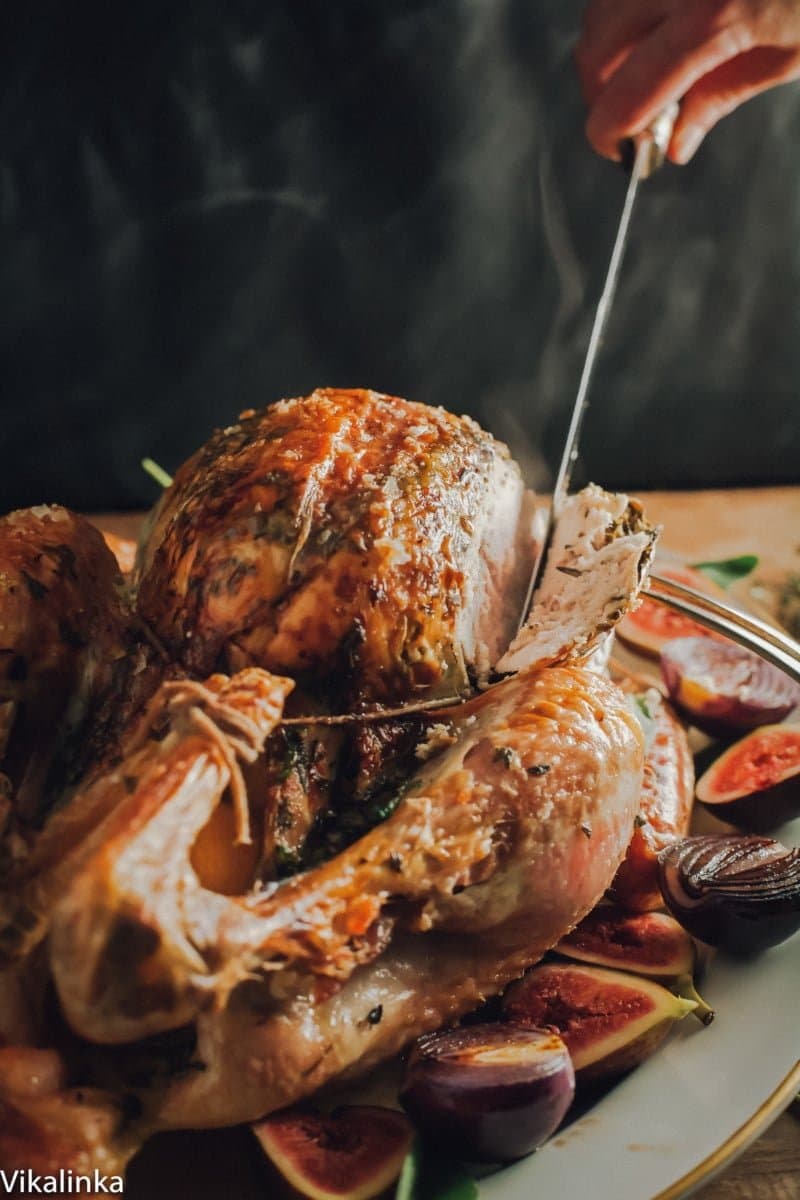 If roasting a turkey seems intimidating, this guide has plenty of useful tips & tricks and walks you through the process.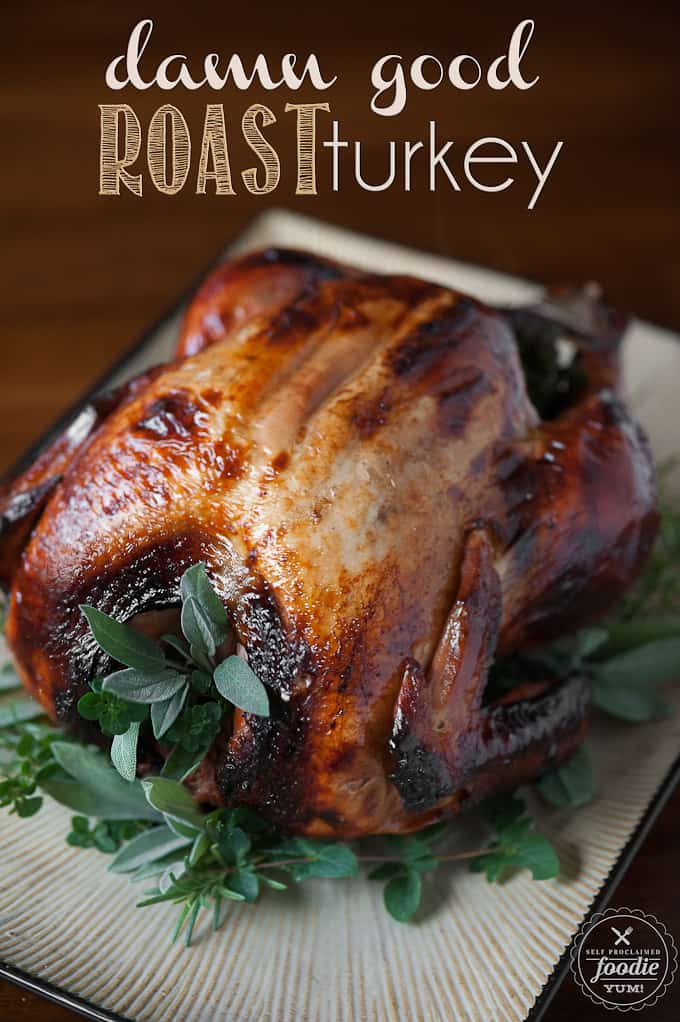 This classic roast turkey is super moist thanks to an apple cider brine.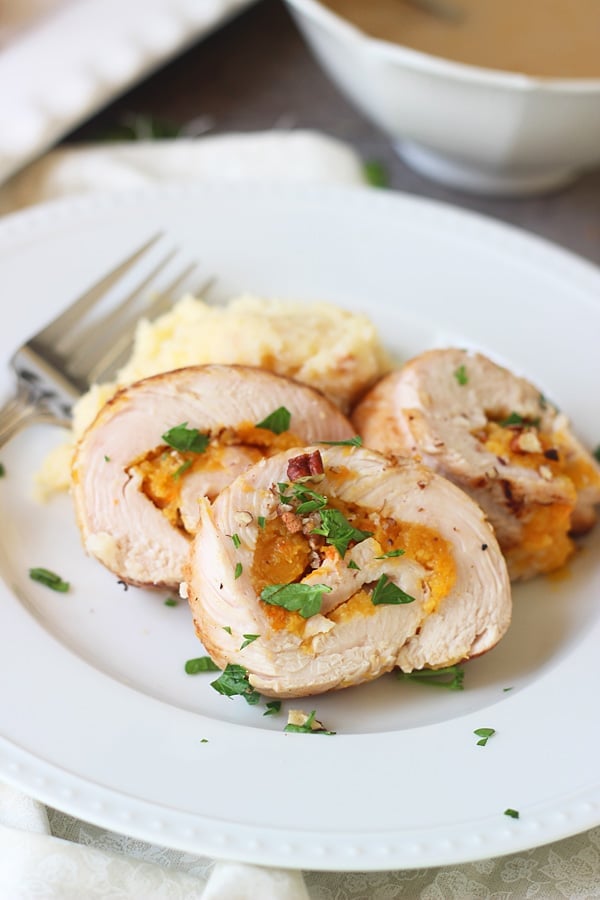 This elegant dish is easier to make than you'd think! Stuffing the roulade with pureed butternut squash and then baking it in a bath of chicken stock and apple cider not only gives the turkey tons of flavor, but also keeps it super moist and simultaneously creates a base for the apple cider gravy.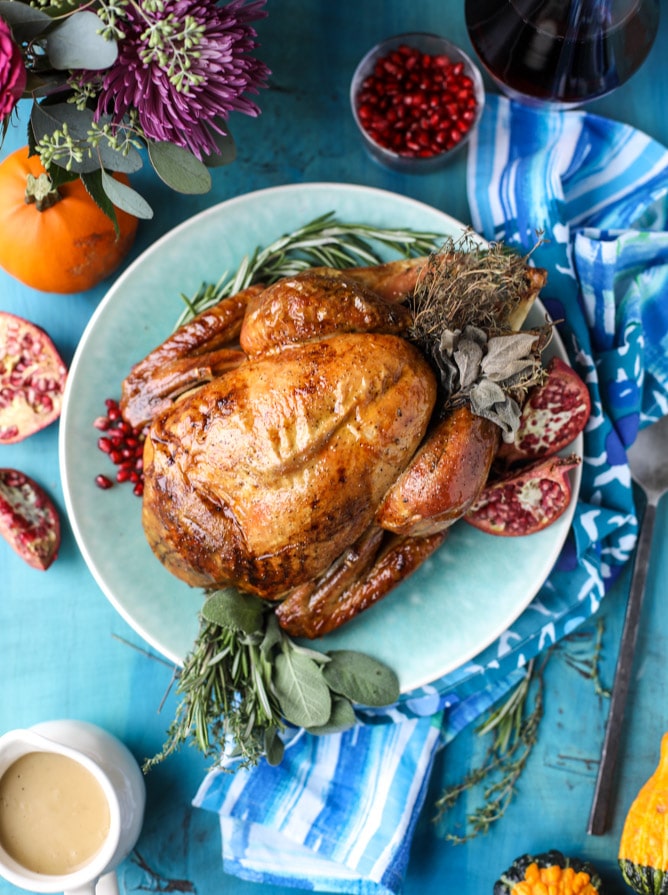 Butter and white wine... you can't go wrong with this recipe. 😉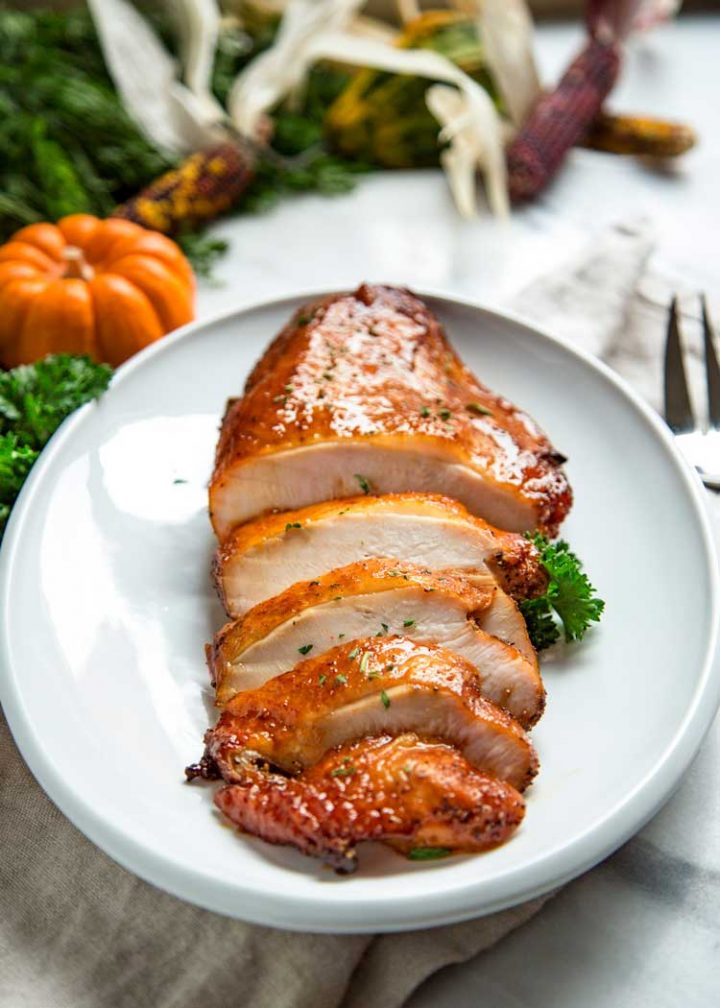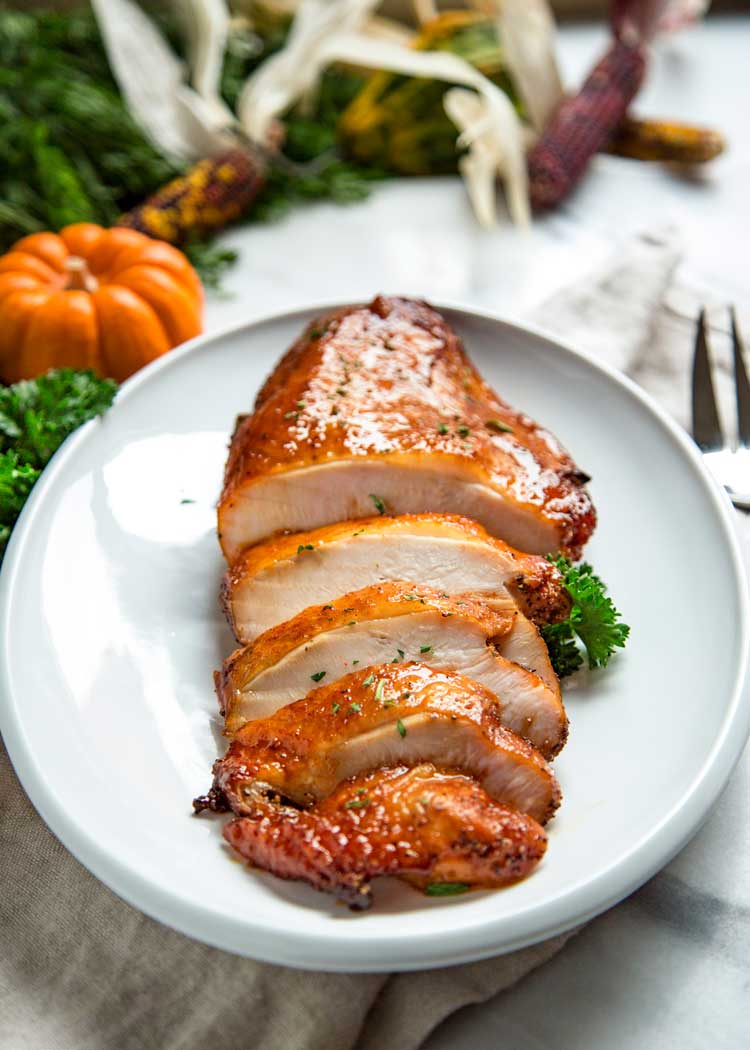 This recipe is great if you're only cooking for two, but there's also instructions if you need to feed more, so no one will miss out! That glaze is irresistible.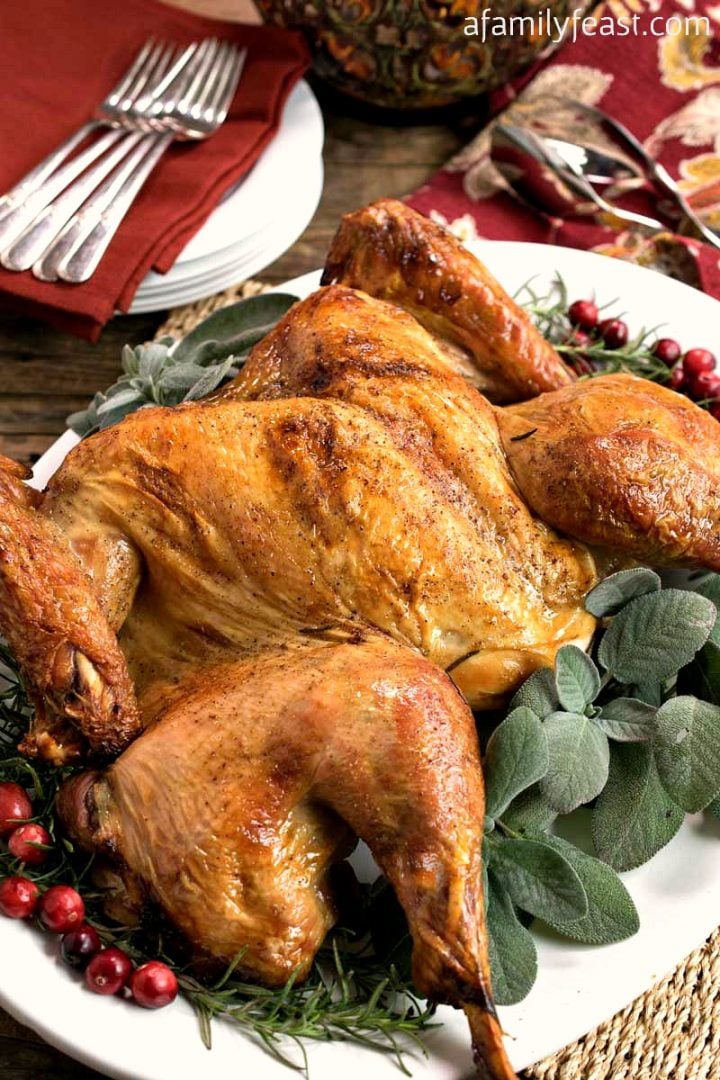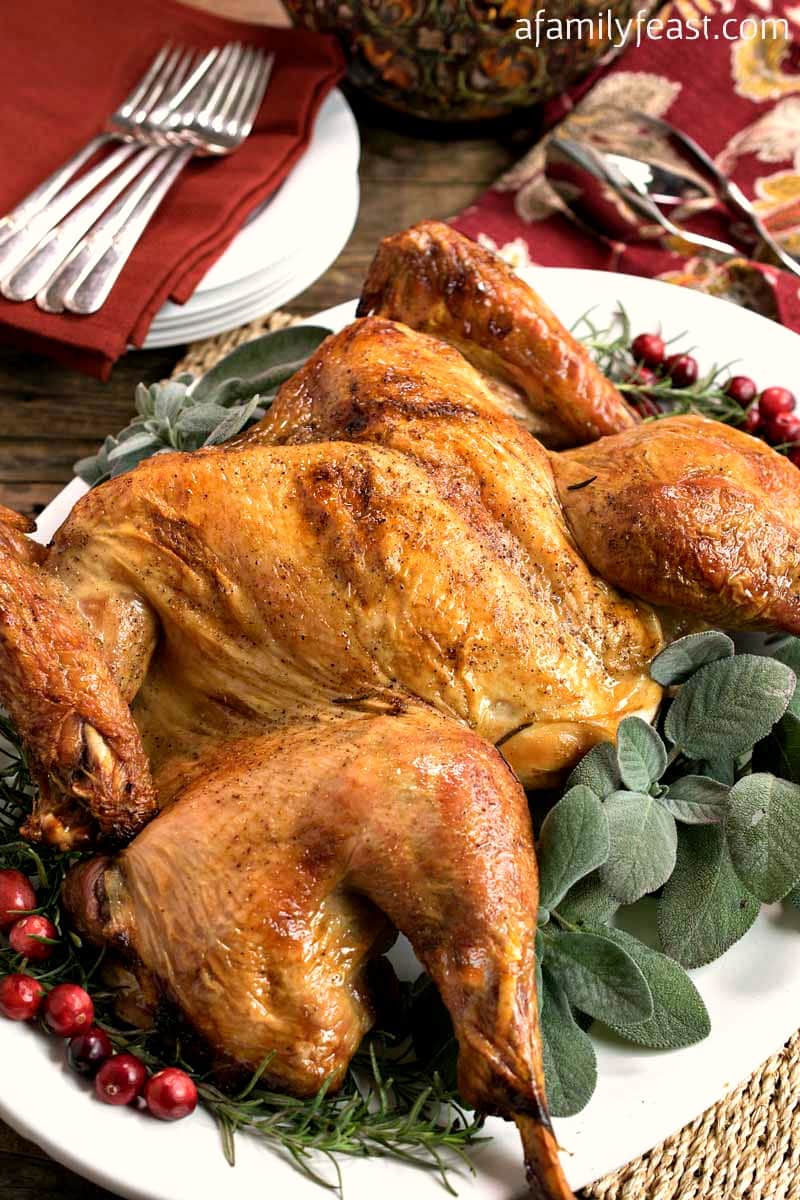 If you want to try something a bit different, this recipe is for you! Removing the turkey's backbone and "butterflying" it helps it cook quicker and more evenly. And just look at that crispy skin!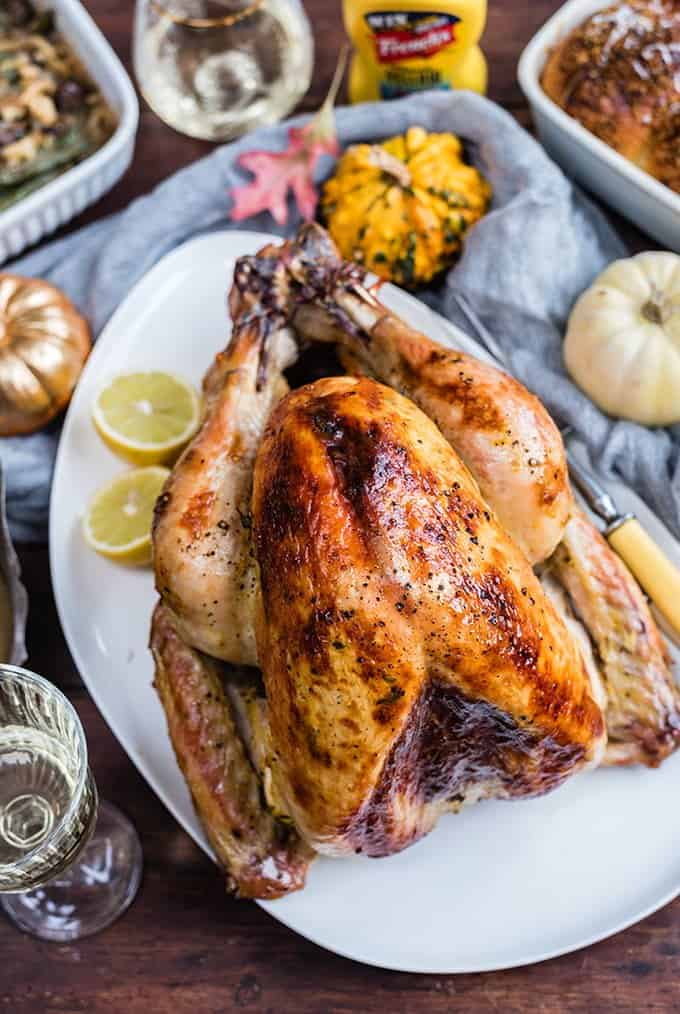 Roasting bags don't just work for chicken recipes! It's the least labour intensive way to roast a turkey, the results are pretty spectacular with minimal effort. And as a big plus, the cooking time is also cut down thanks to the roasting bag sealing in all the heat.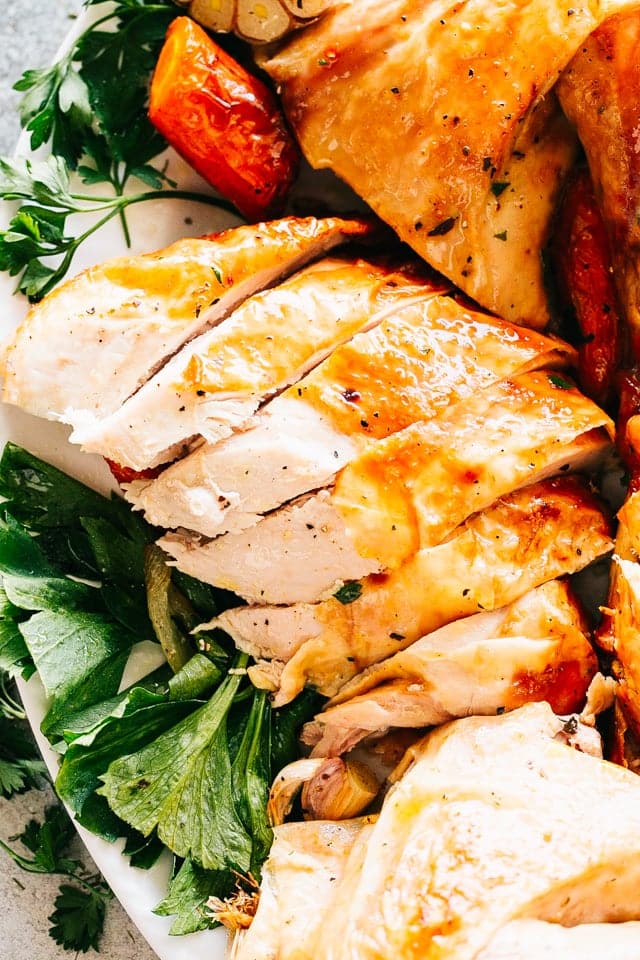 This temping recipe makes a juicy and moist turkey without any brining needed!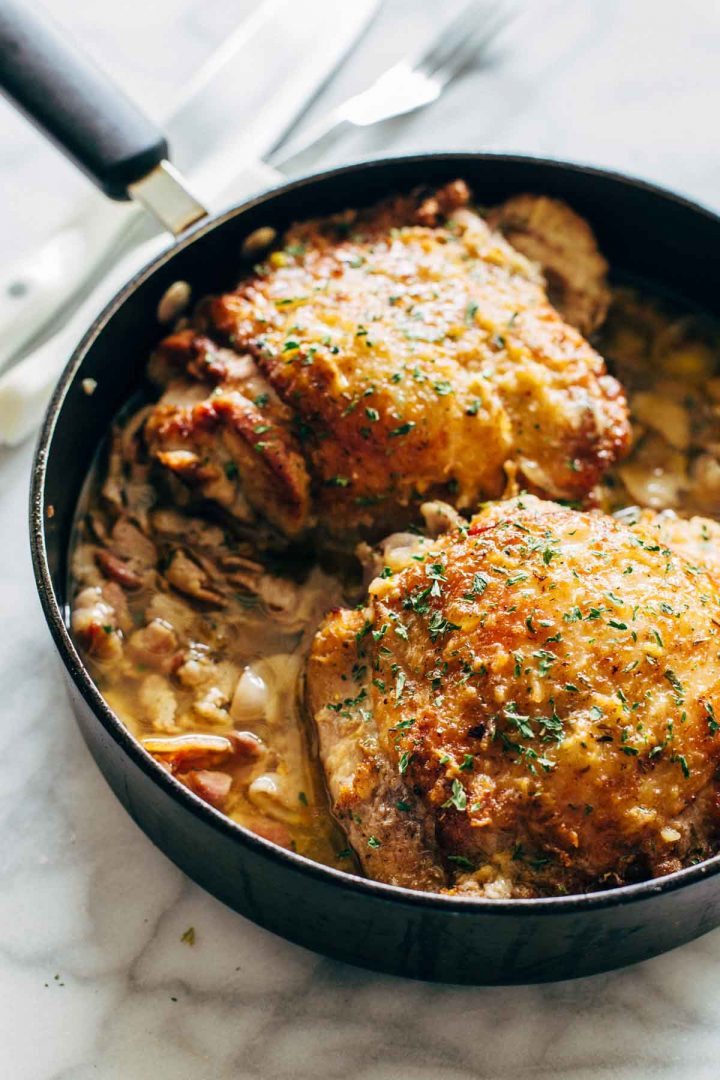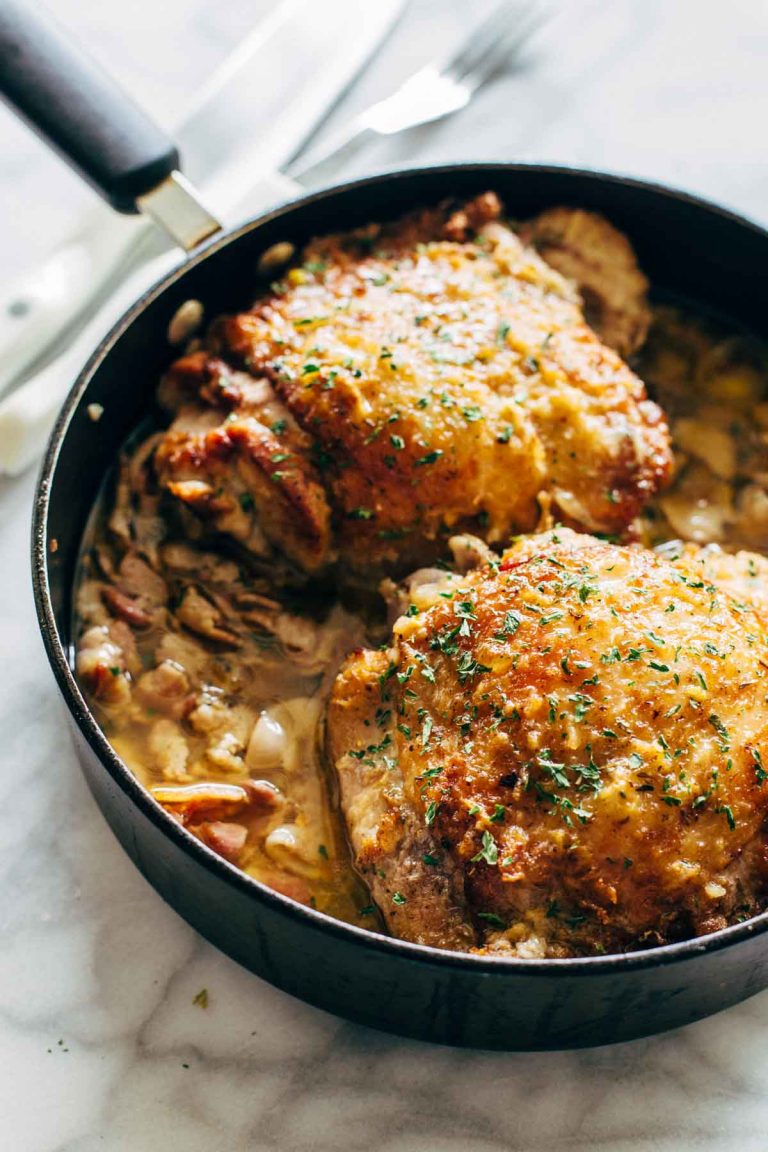 This recipe had me at "bacon"... and it's another nice alternative to roasting a whole bird!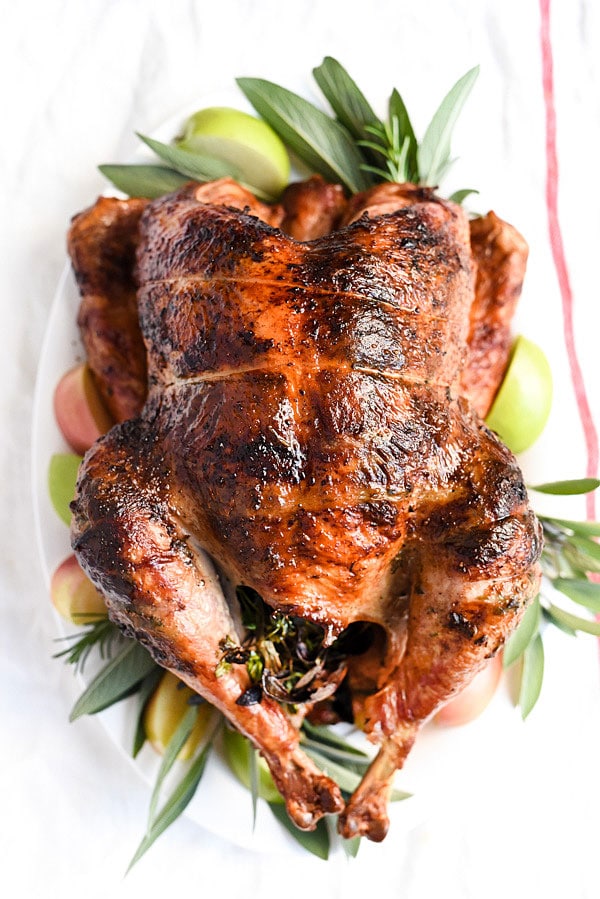 This clever recipe frees up your oven for all the yummy Thanksgiving side dishes. Grilled turkey = perfection!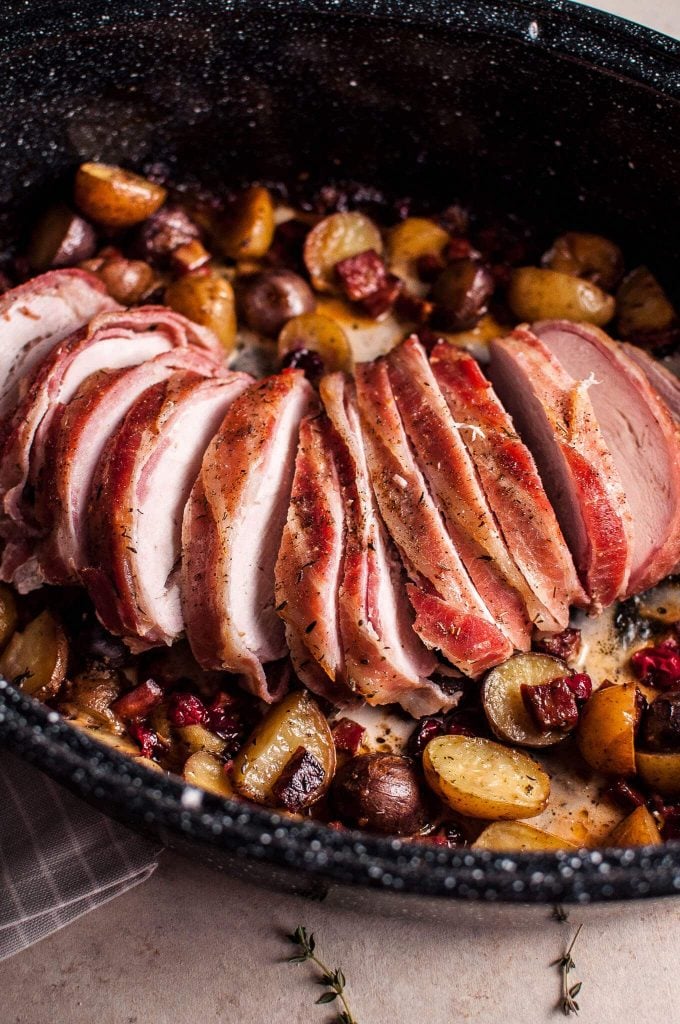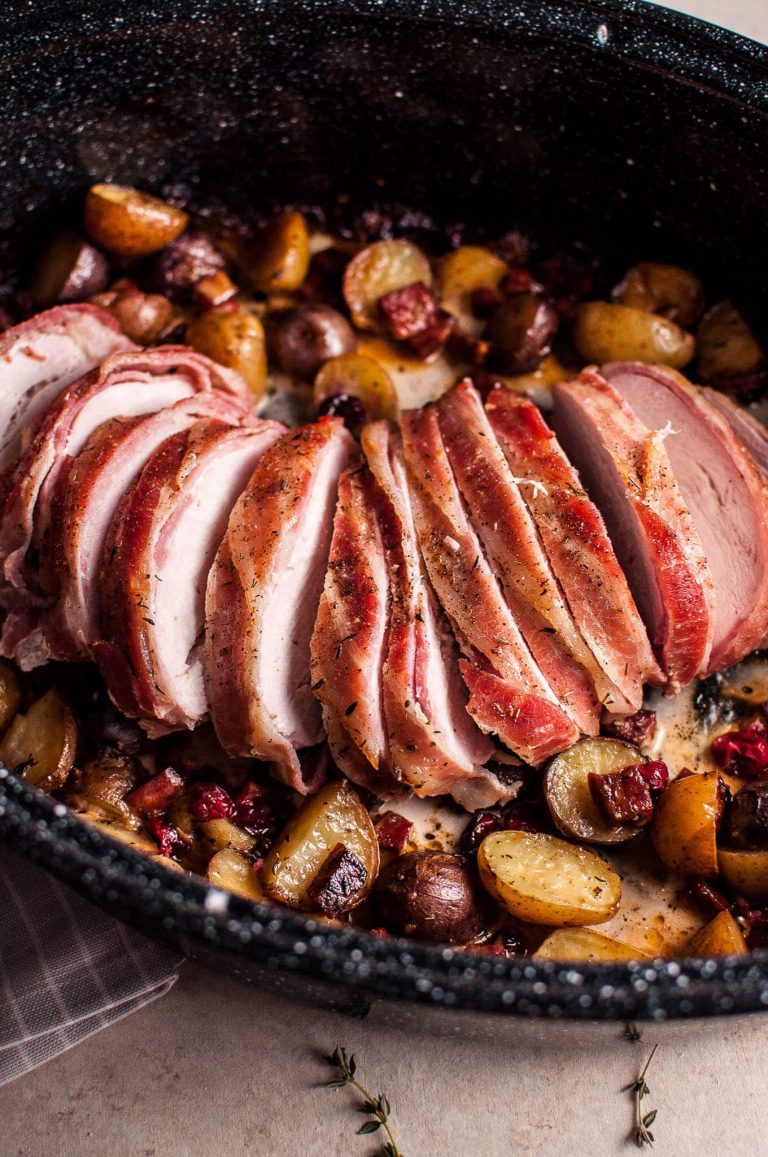 This is a one pan Thanksgiving dinner (believe it or not). Smoky chorizo, tender turkey breast, and potatoes make one yummy meal.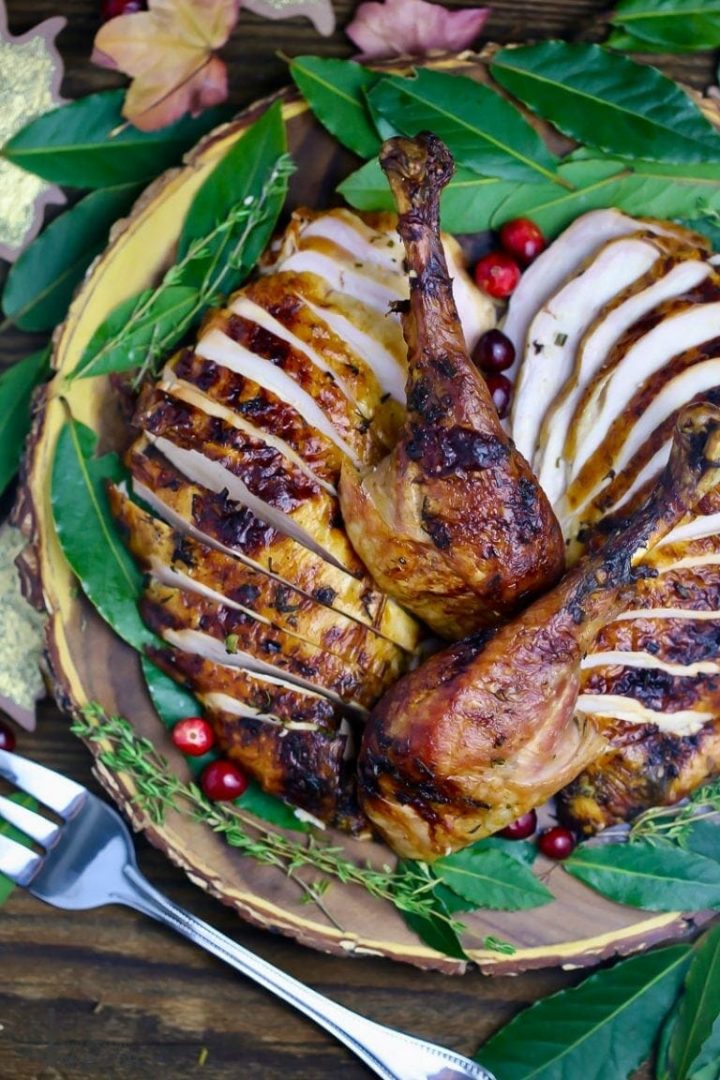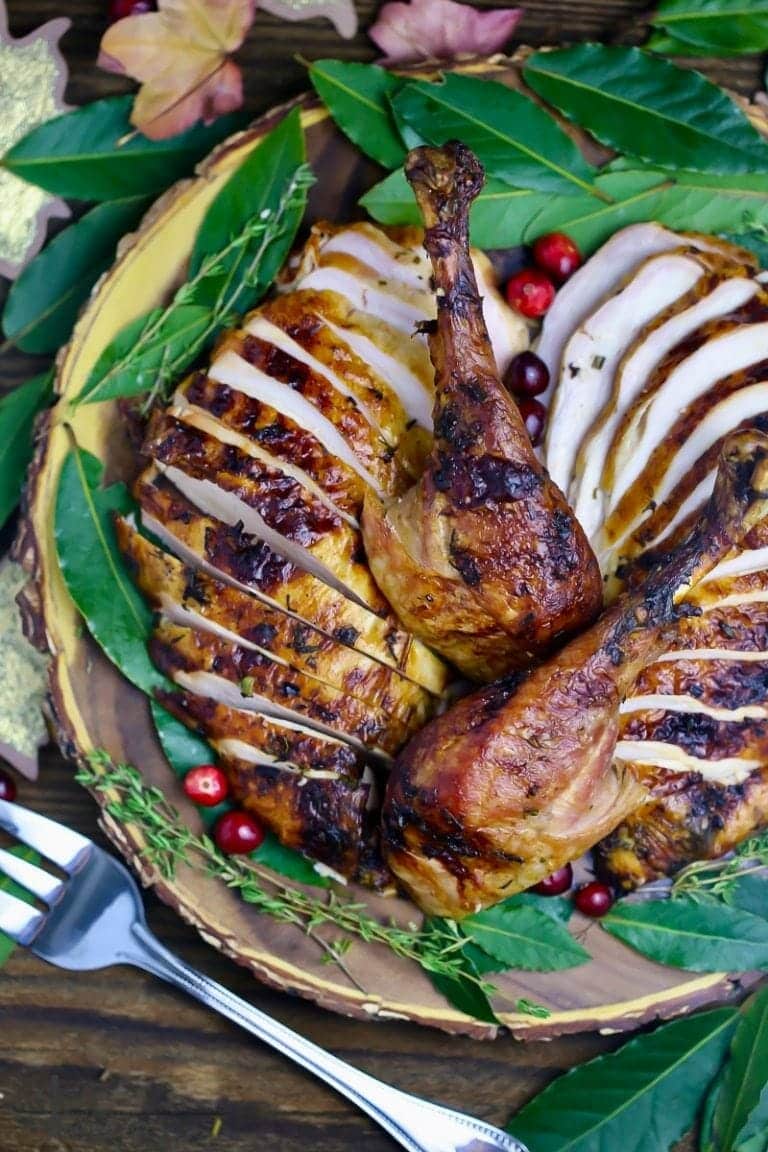 This turkey is dry-brined (so it's nice and juicy), and it has an amazing cider pan gravy. Just look at that crispy skin!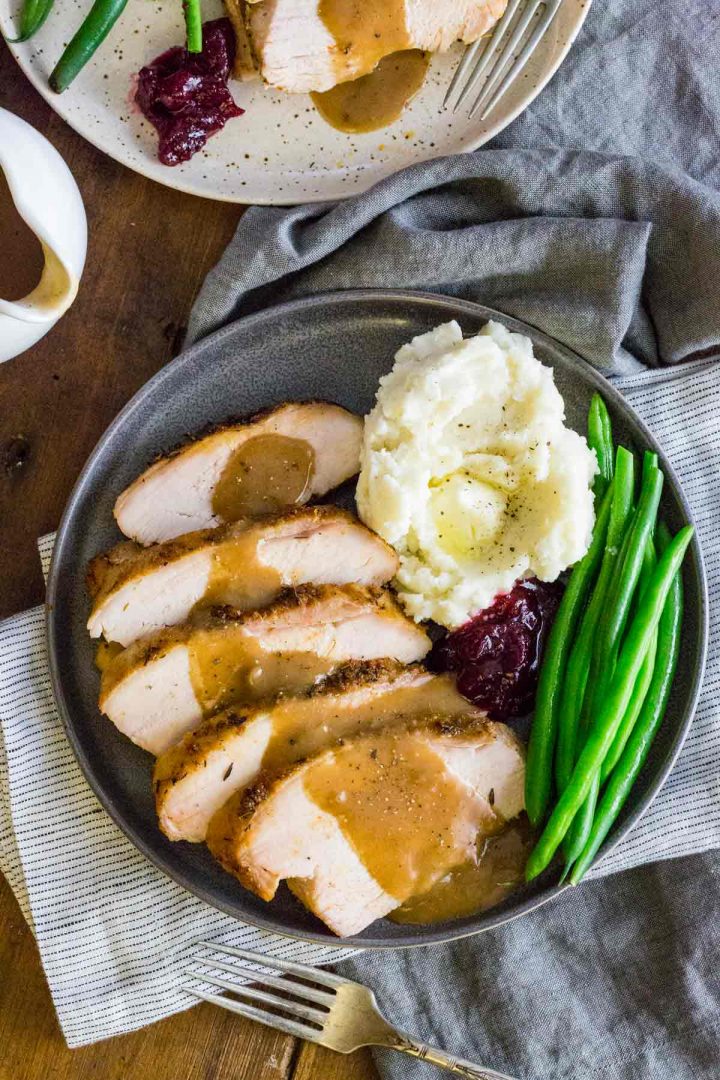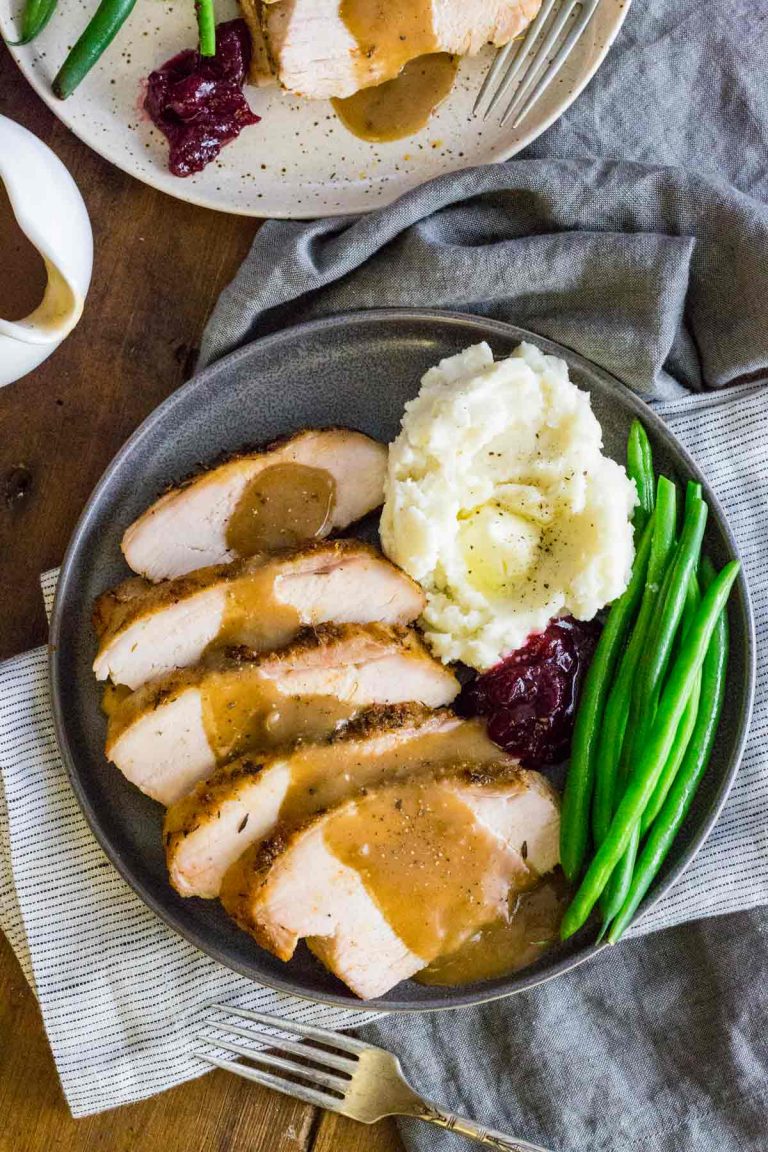 This is an easy dinner cooked effortlessly in a slow cooker for tender, juicy meat. The spice-rubbed turkey breast is served with homemade gravy. It's great if you love lean turkey meat.
Which one will you choose?
Need some sides? Check out The Best Thanksgiving Side Dishes.