I've rounded up the best Thanksgiving side dish recipes - everything from classics like green bean casserole and sweet potato casserole, roasted vegetables, mashed potatoes, cranberry sauce, stuffing, cornbread, mac and cheese, to more modern sides like Instant Pot carrots. This roundup has something for everyone!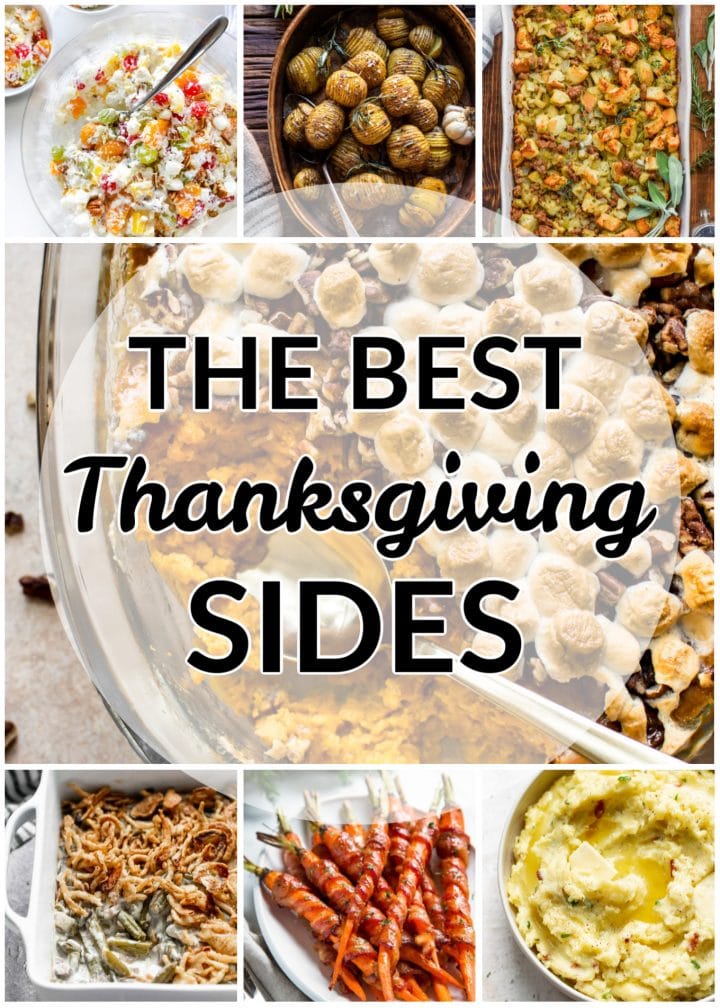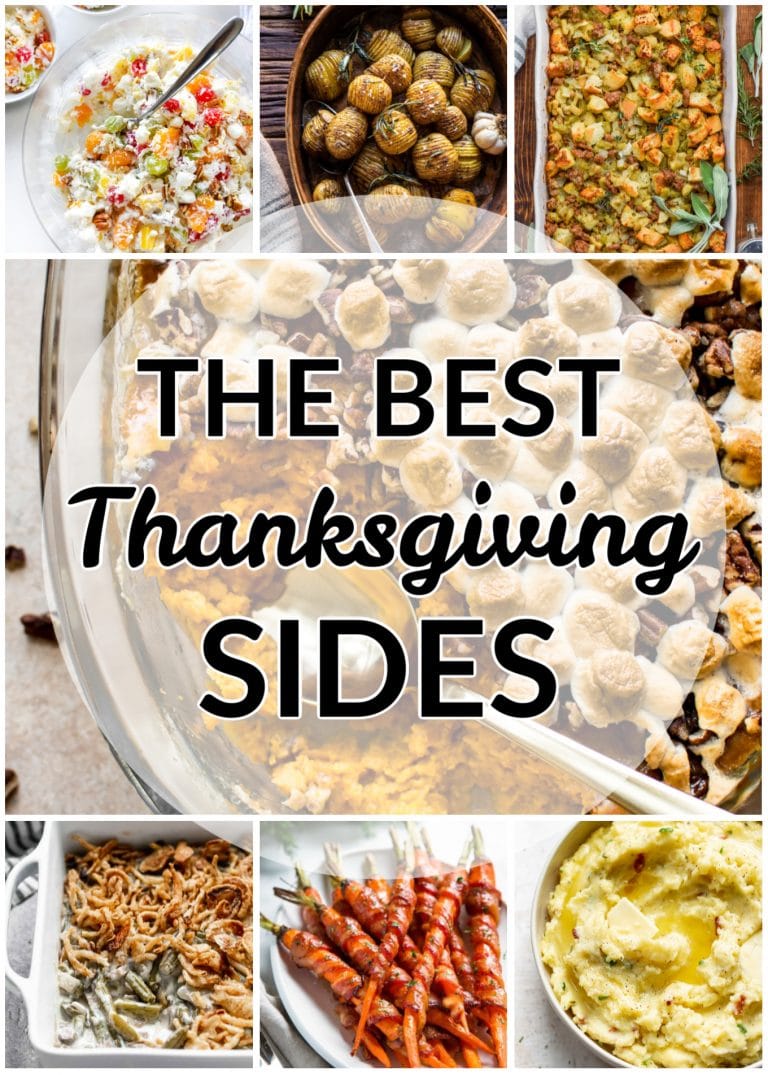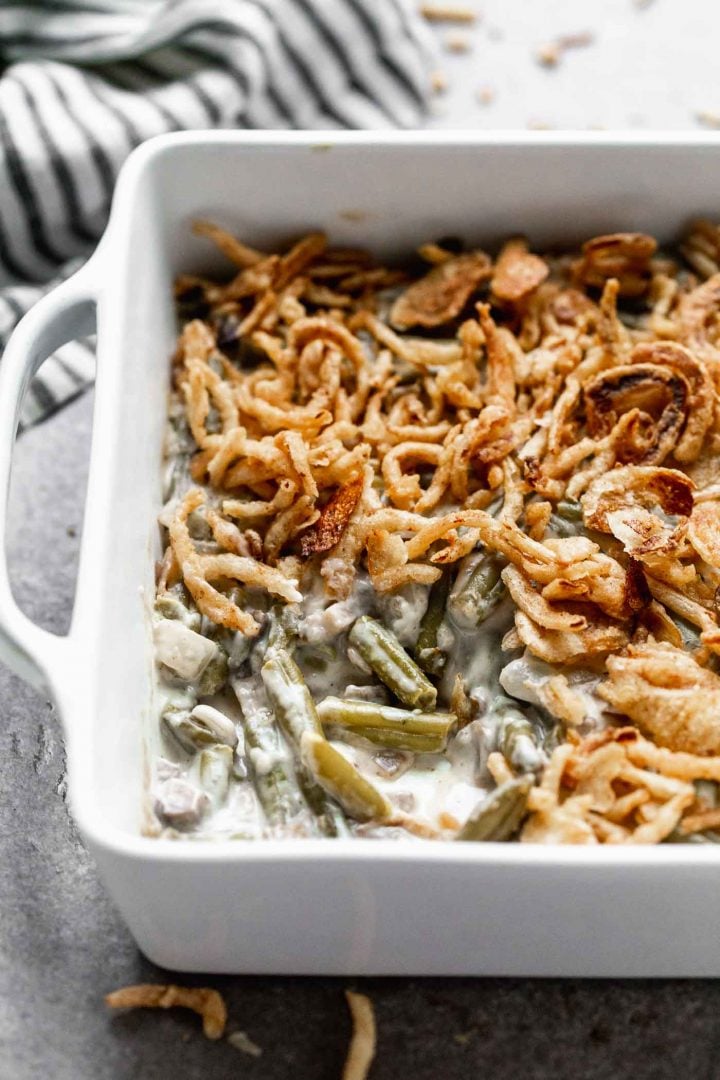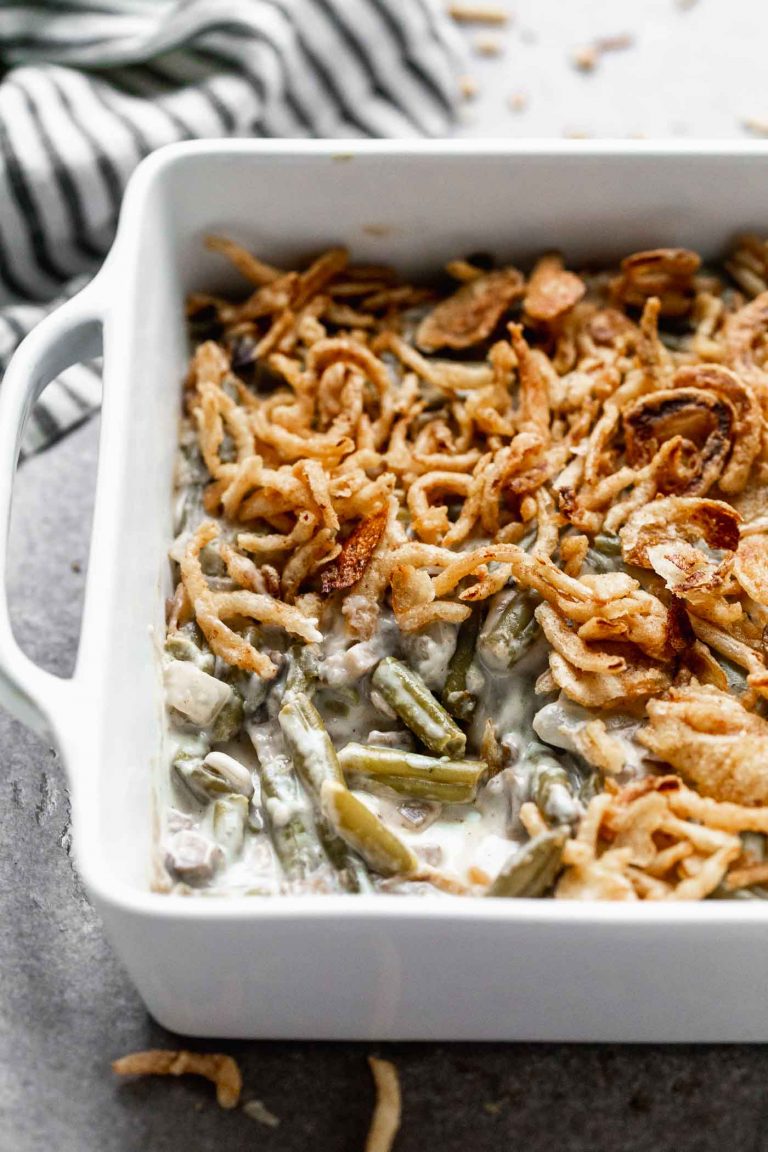 This classic Thanksgiving recipe is the perfect combination of creamy, crunchy, and indulgent.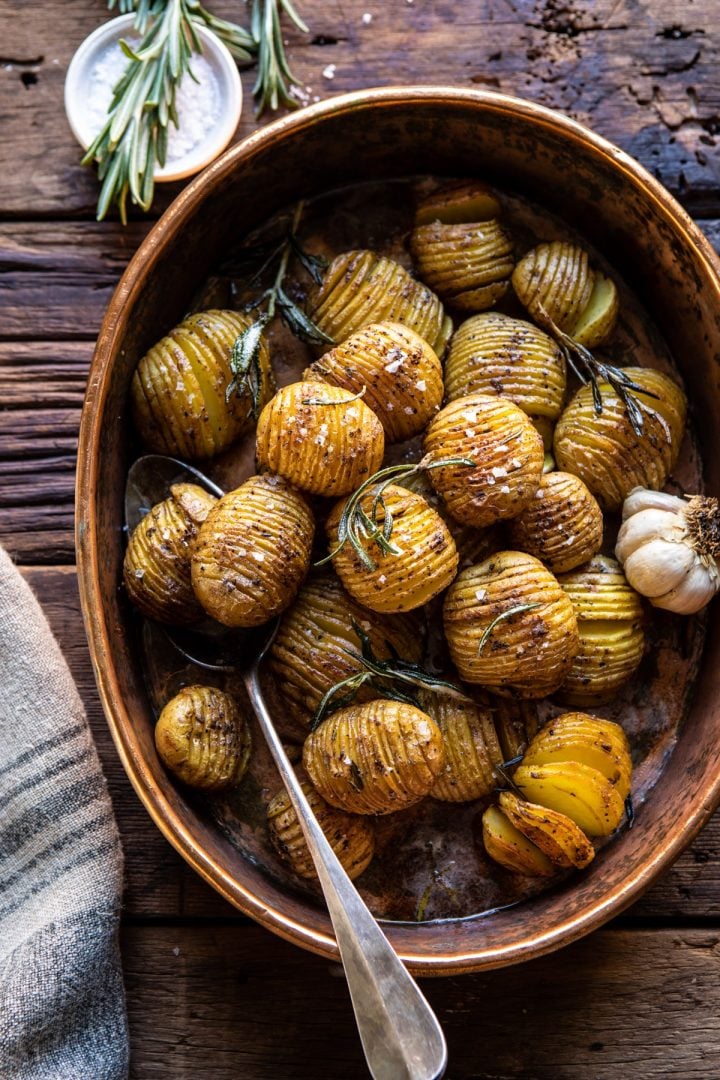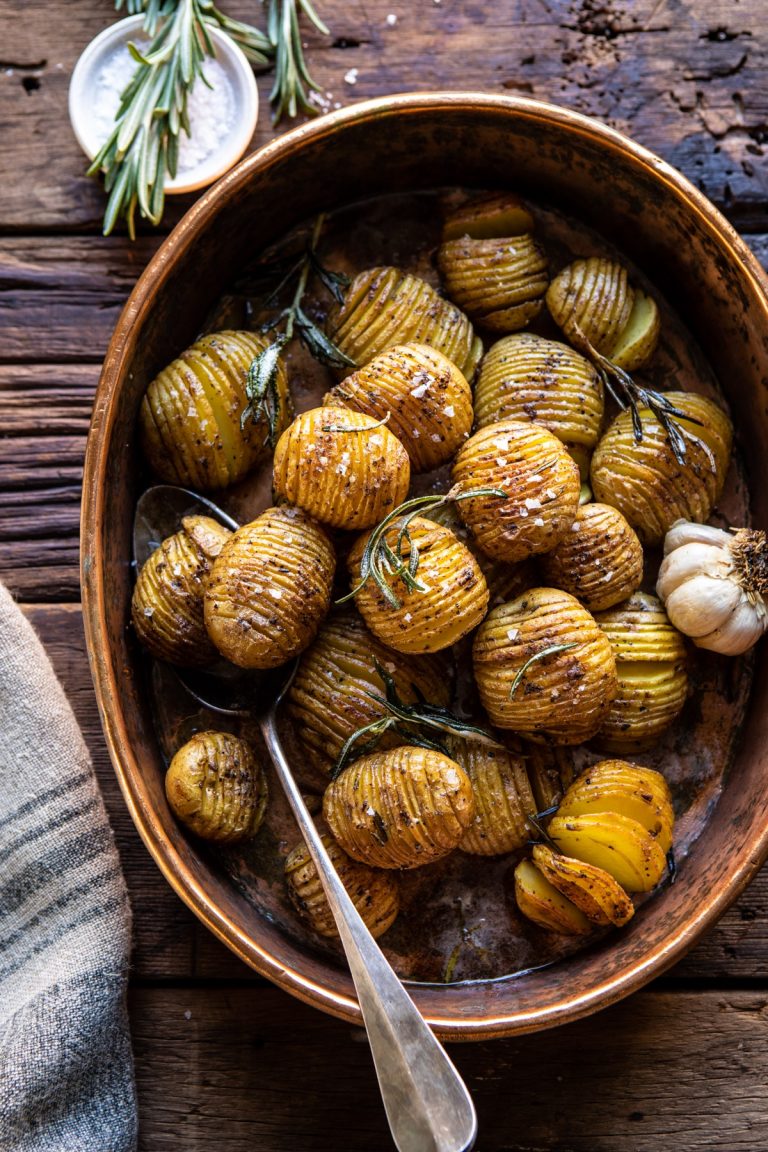 These hasselback potatoes are perfectly crisp (think potato chips) with hints of rosemary and garlic. Bonus: They will look beautiful on your Thanksgiving table!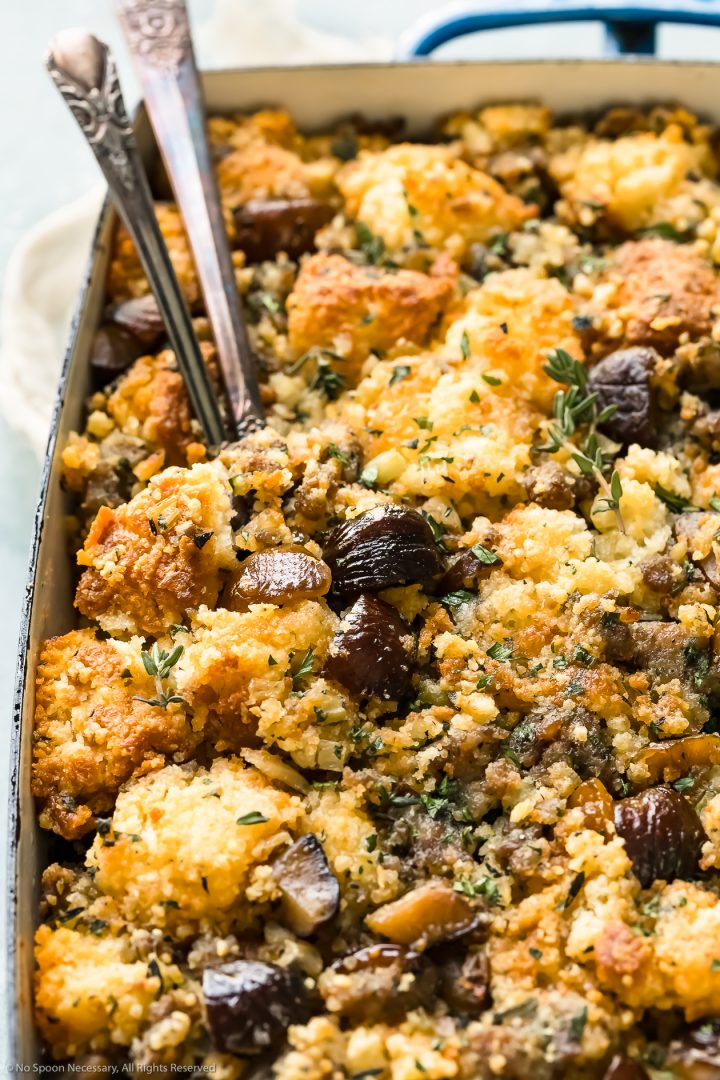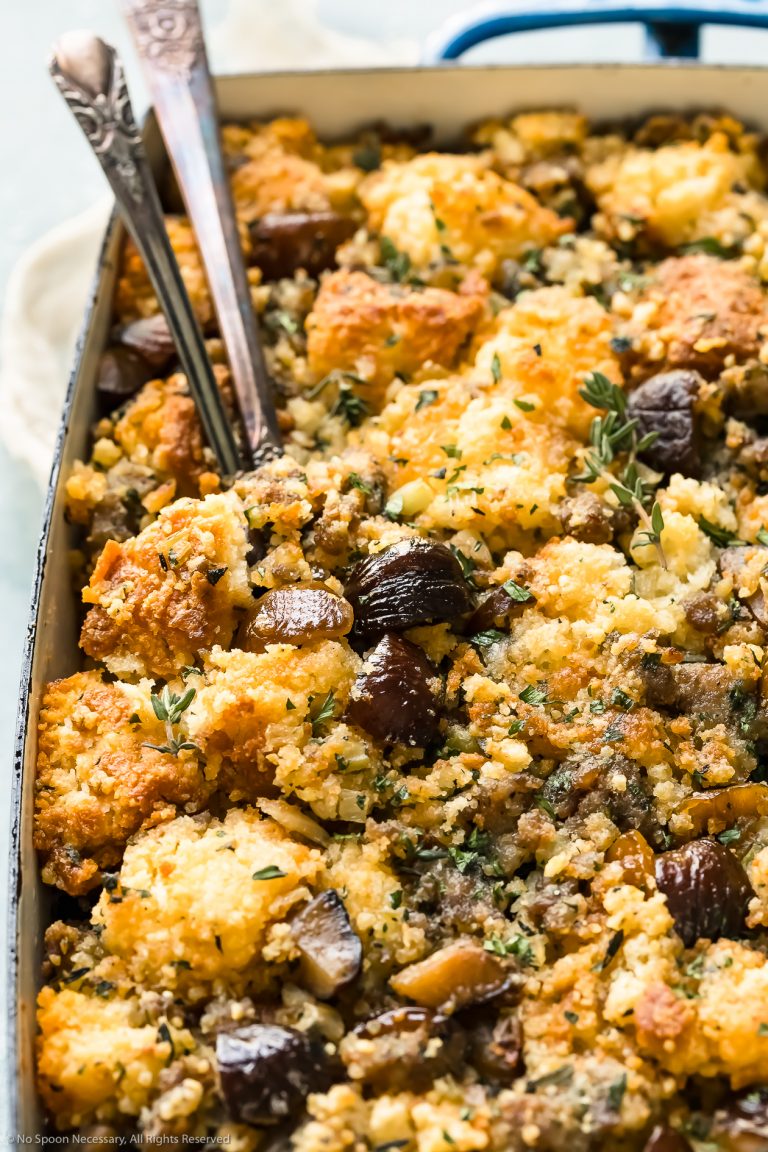 This roasted chestnut cornbread stuffing is rich, buttery, salty, and packed with herbs. It's also easy to make!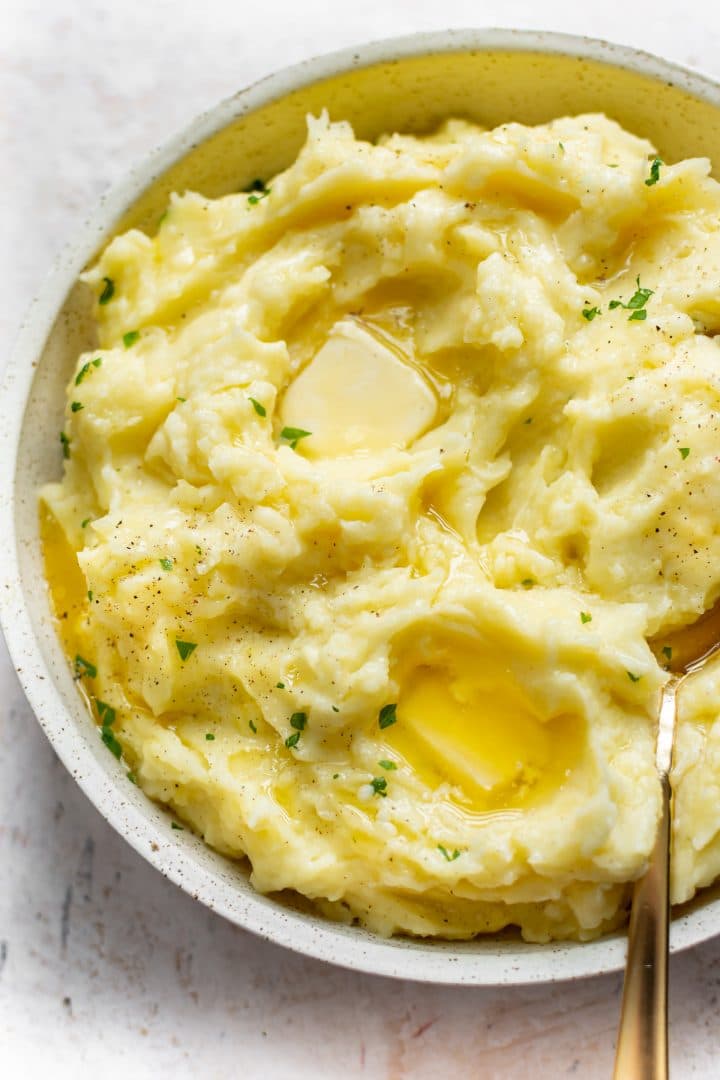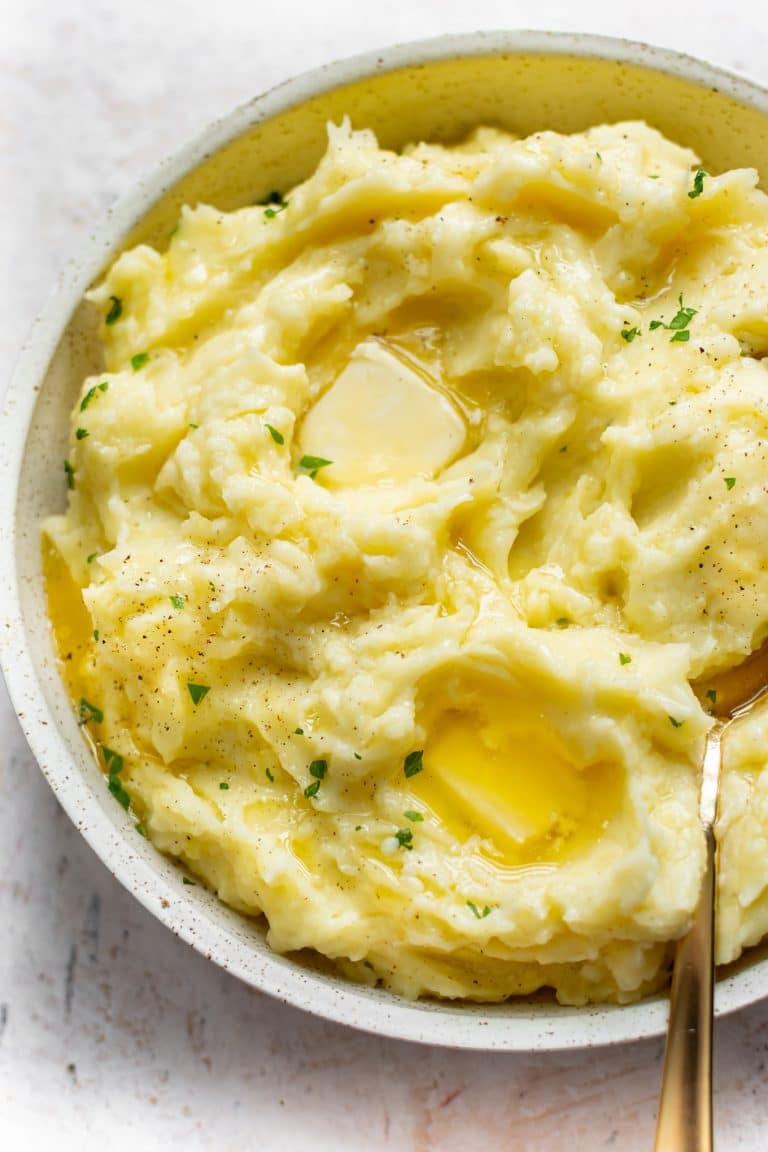 These mashed taters are thick and creamy, buttery, and perfectly flavored with a touch of garlic! Don't own an Instant Pot? Don't worry... I won't leave you hanging. This recipe can also be made on the stove.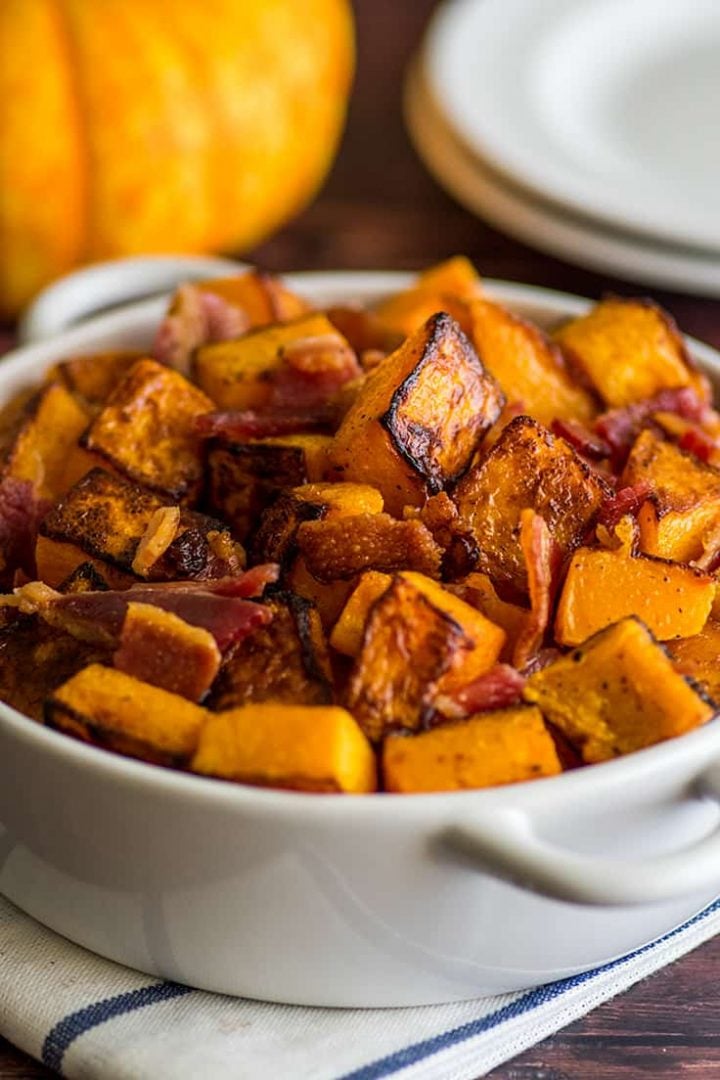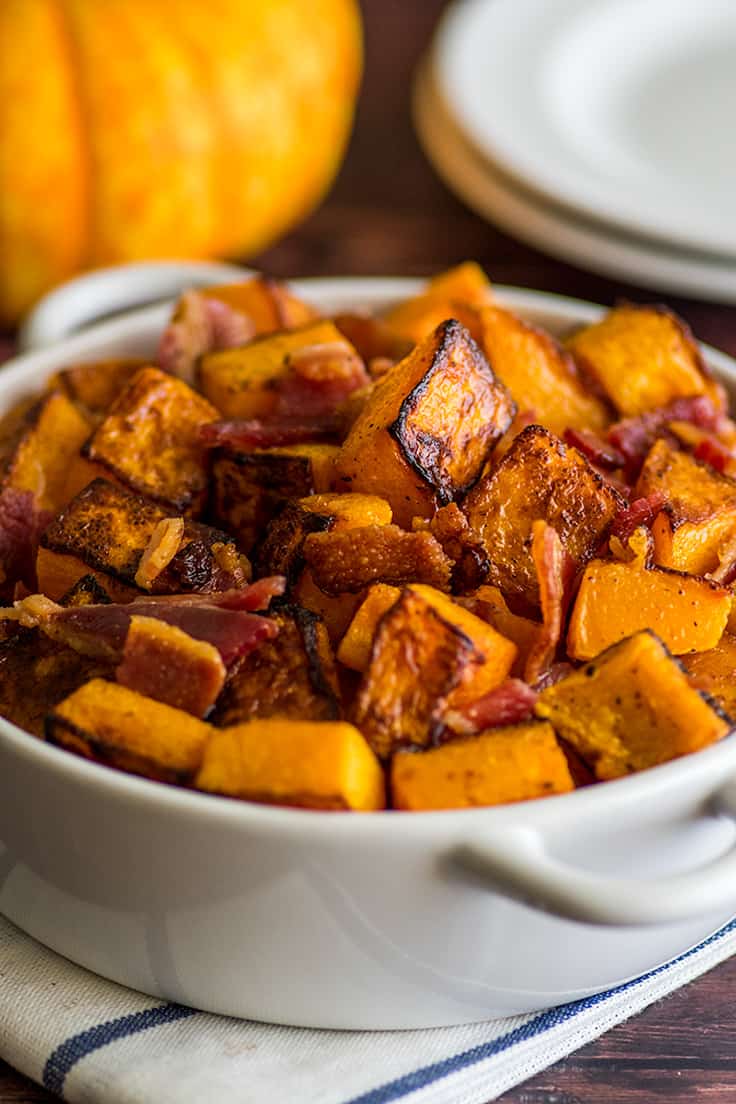 You really can't go wrong with crispy bacon and sweet butternut squash. What a combo! And those crispy charred edges taste soo good.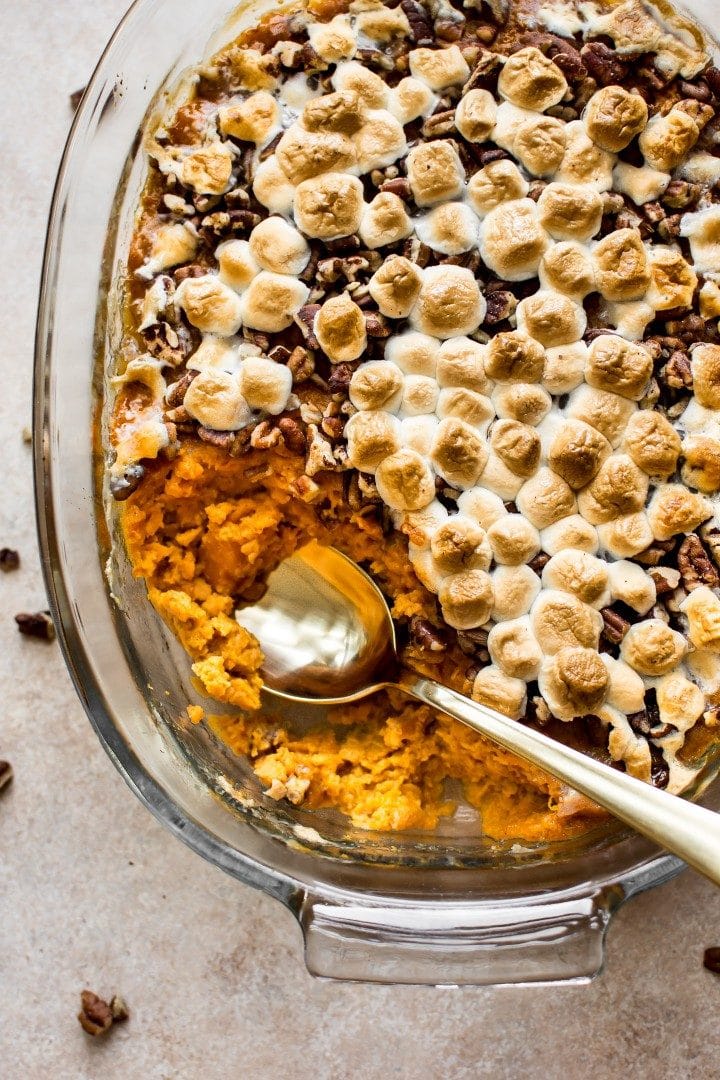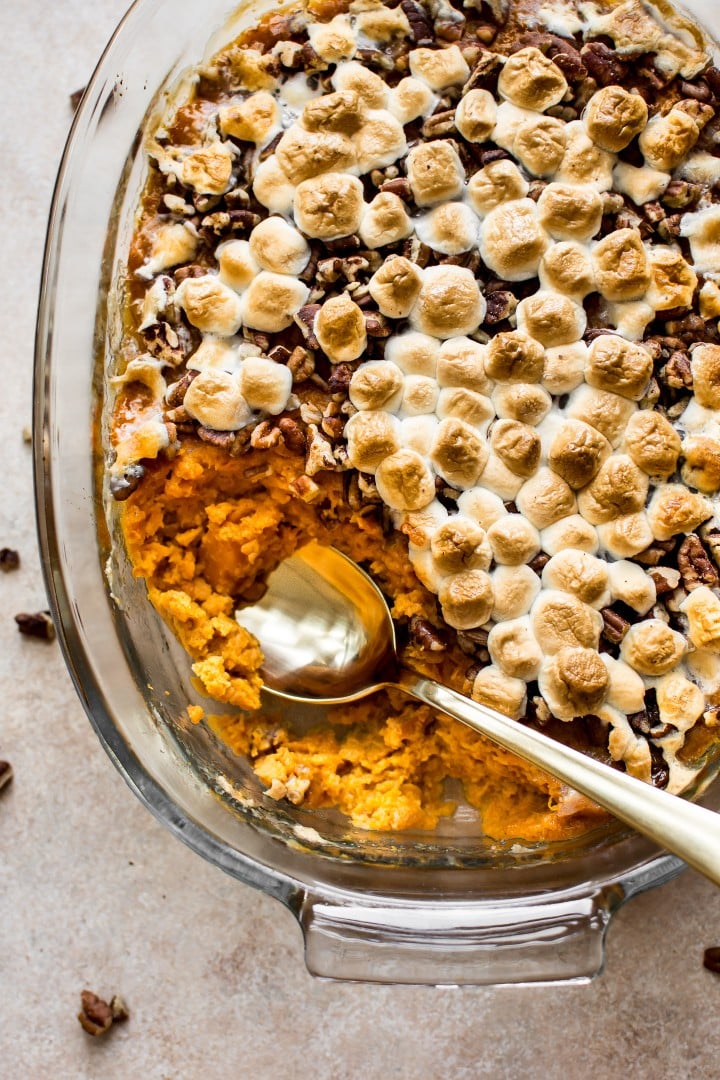 This is the ultimate Thanksgiving side dish! The marshmallow-pecan topping is crunchy and satisfying.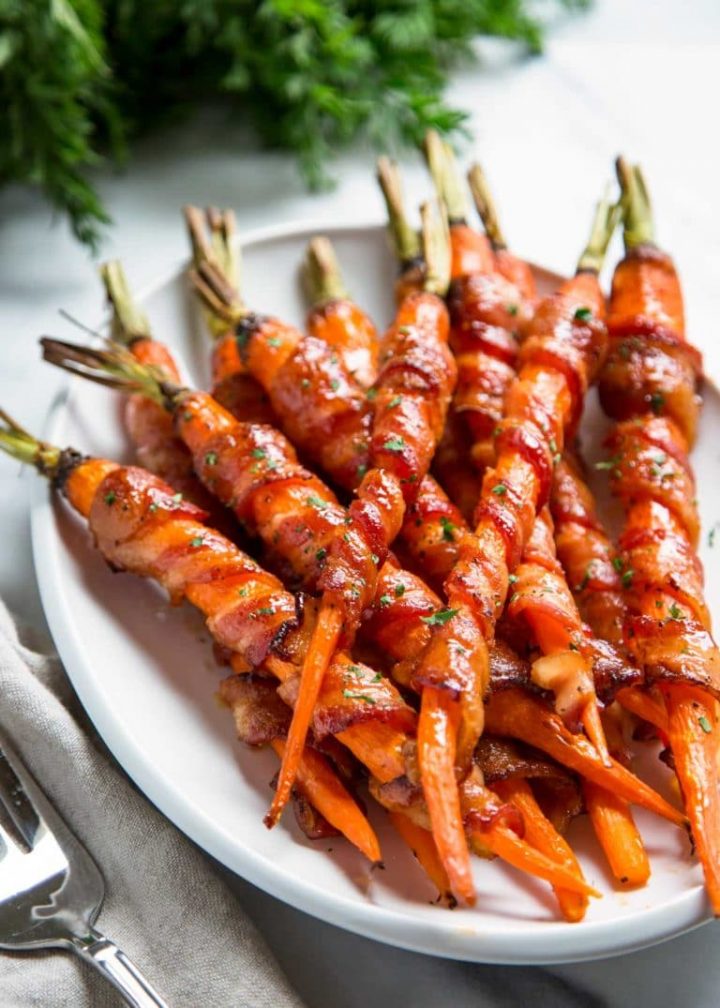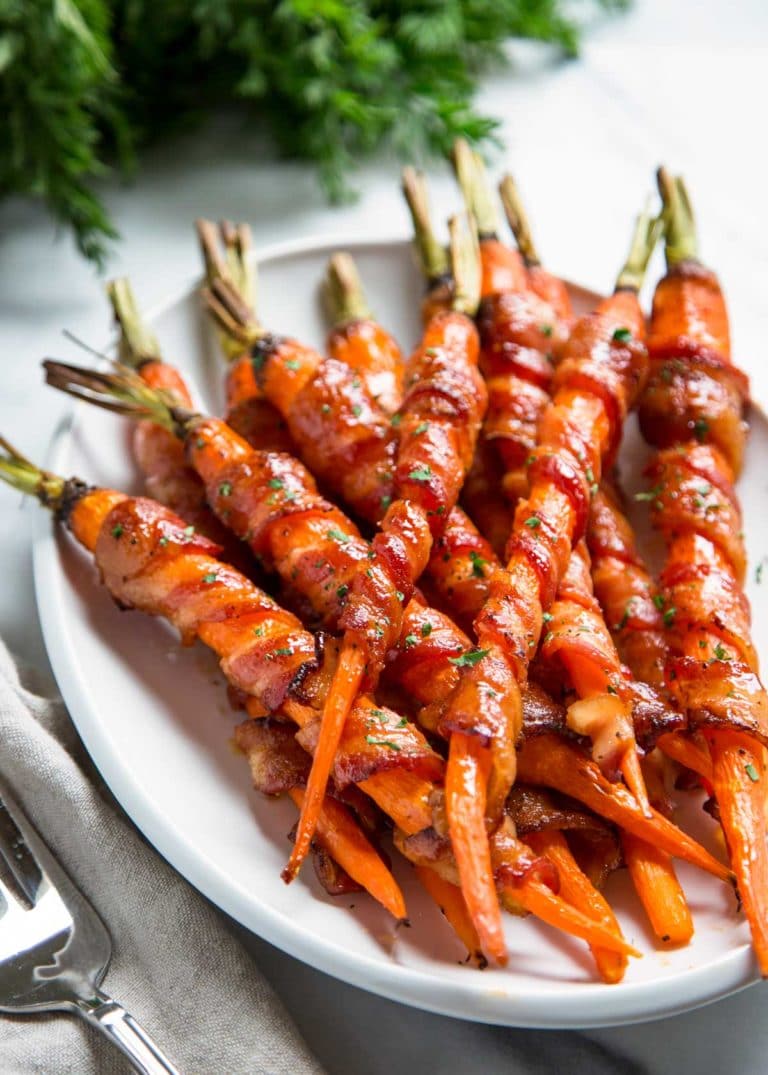 I don't know about you, but I couldn't resist sweet, tender carrots wrapped with bacon and basted with maple syrup and a kiss of sriracha sauce.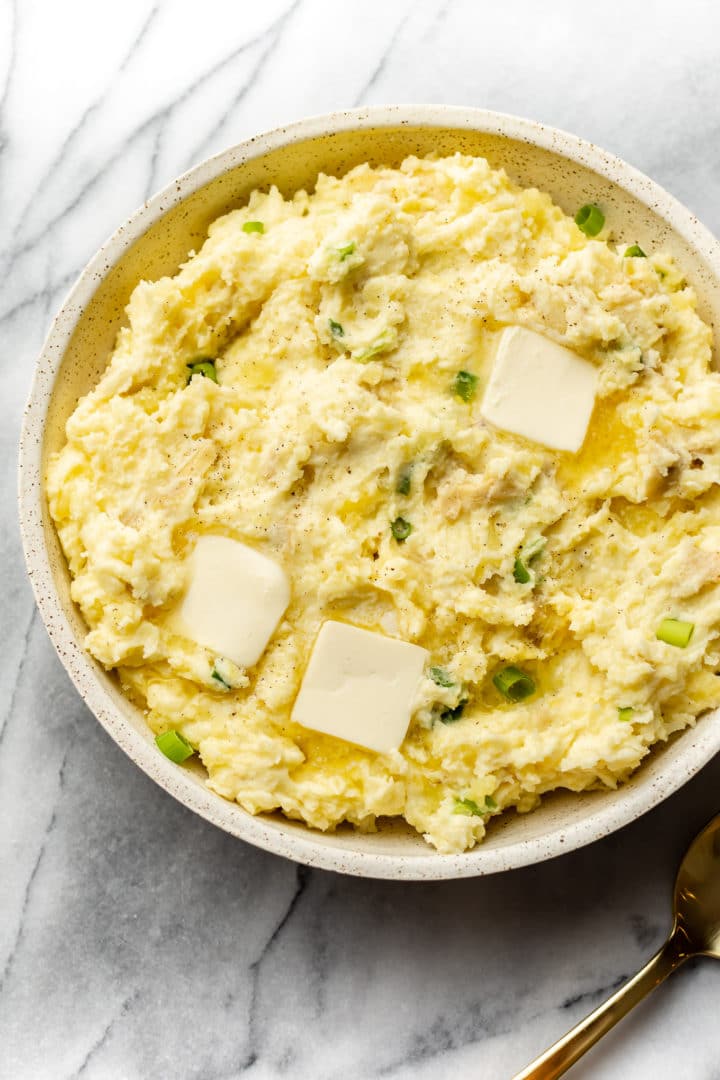 Where do I start with this one? These restaurant-style mashed potatoes are creamy, buttery, and oh so addictive!
Candied Yams from Self Proclaimed Foodie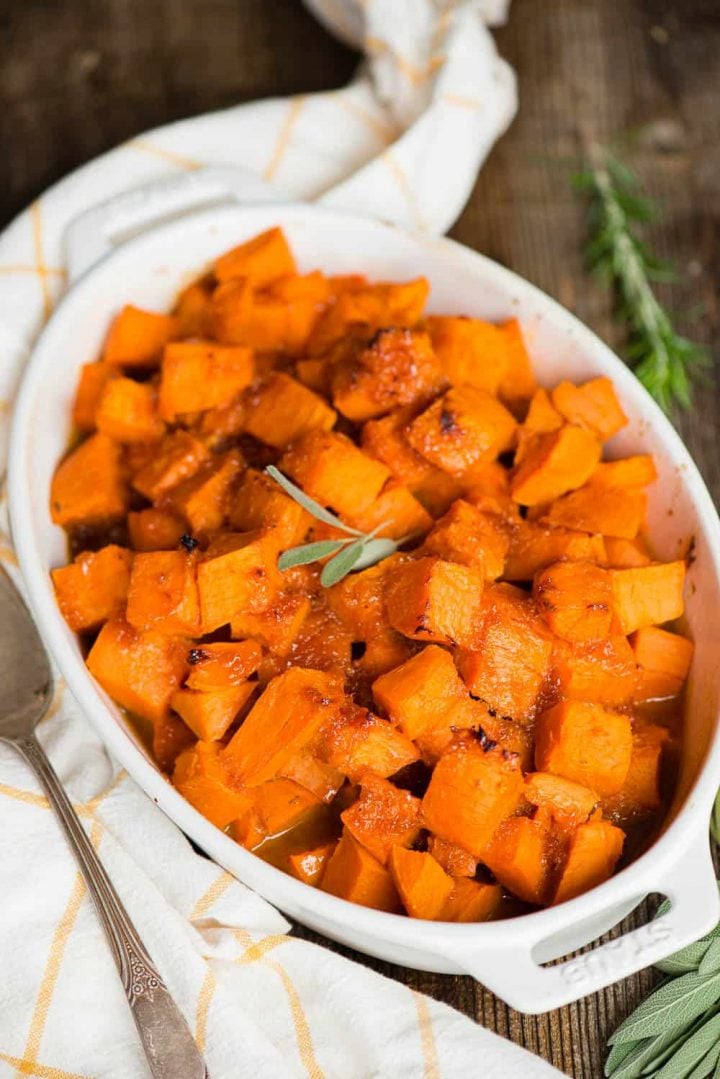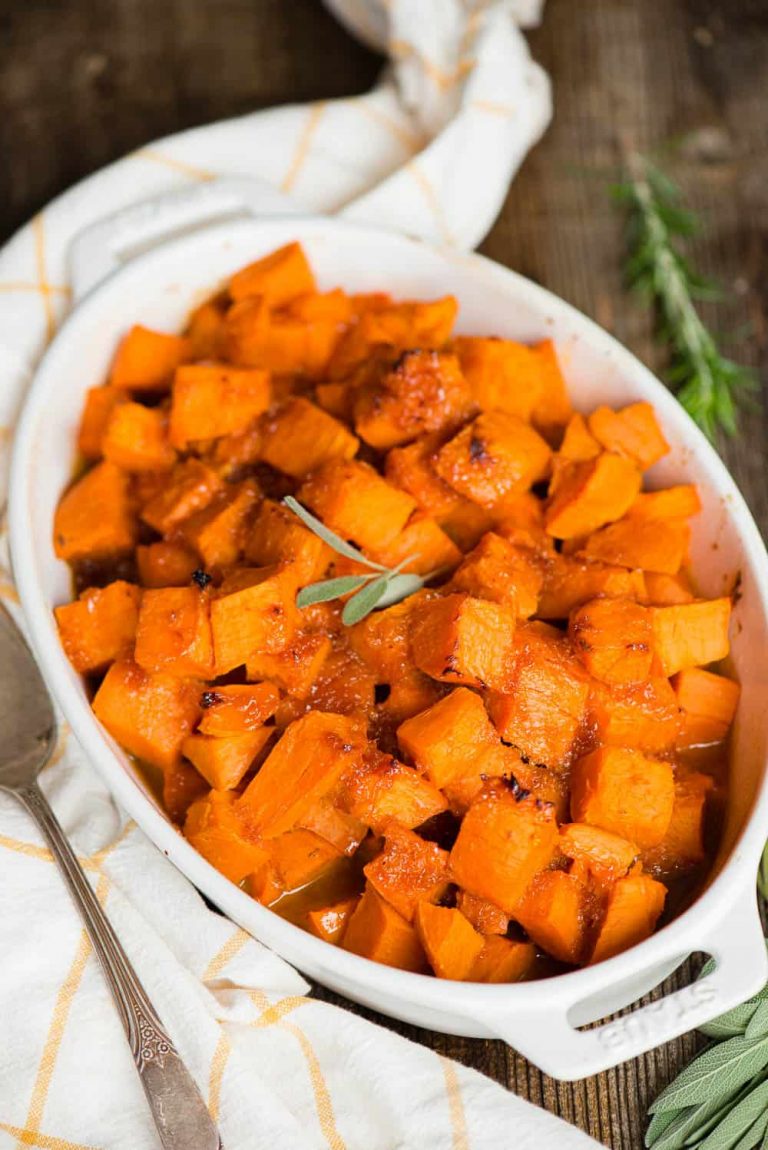 Ok, so these are actually candied sweet potatoes, but many of us use the term interchangeably. Whatever you want to call them, you'll love the sweet citrus glaze!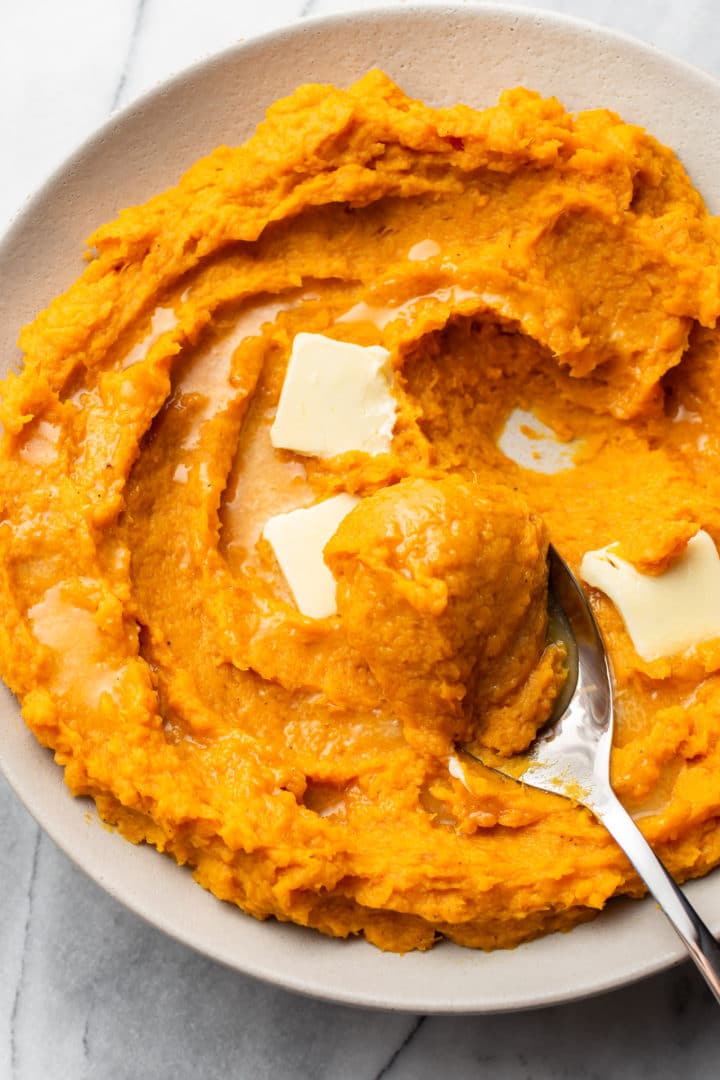 Ever try mashing butternut squash? If not, now is a good time!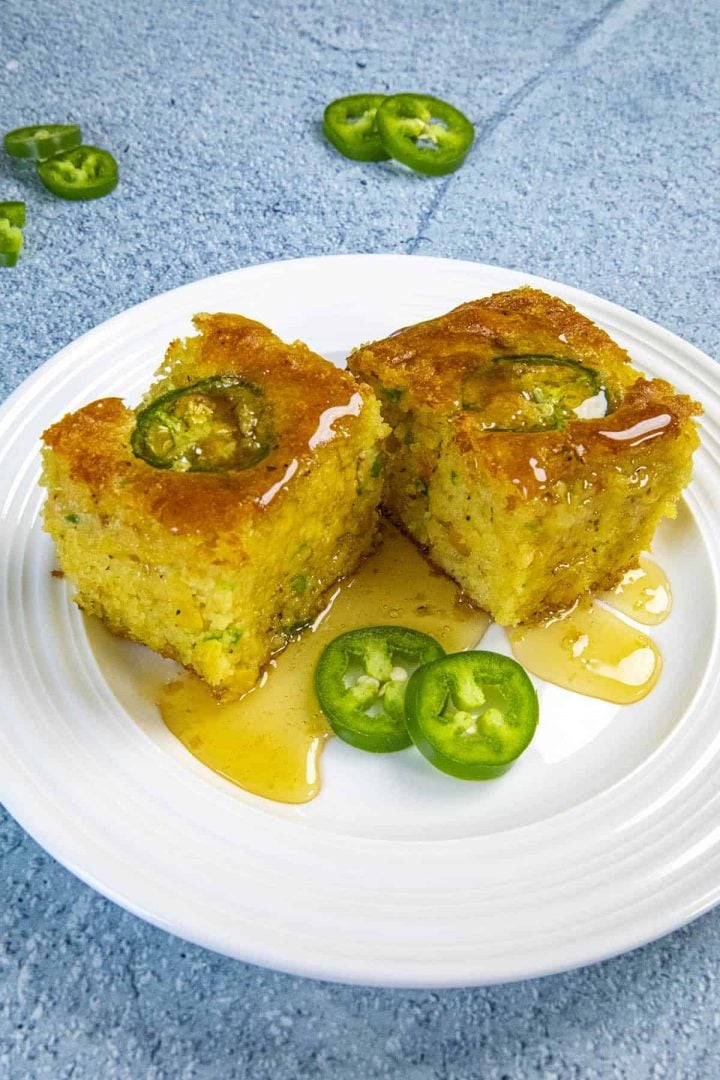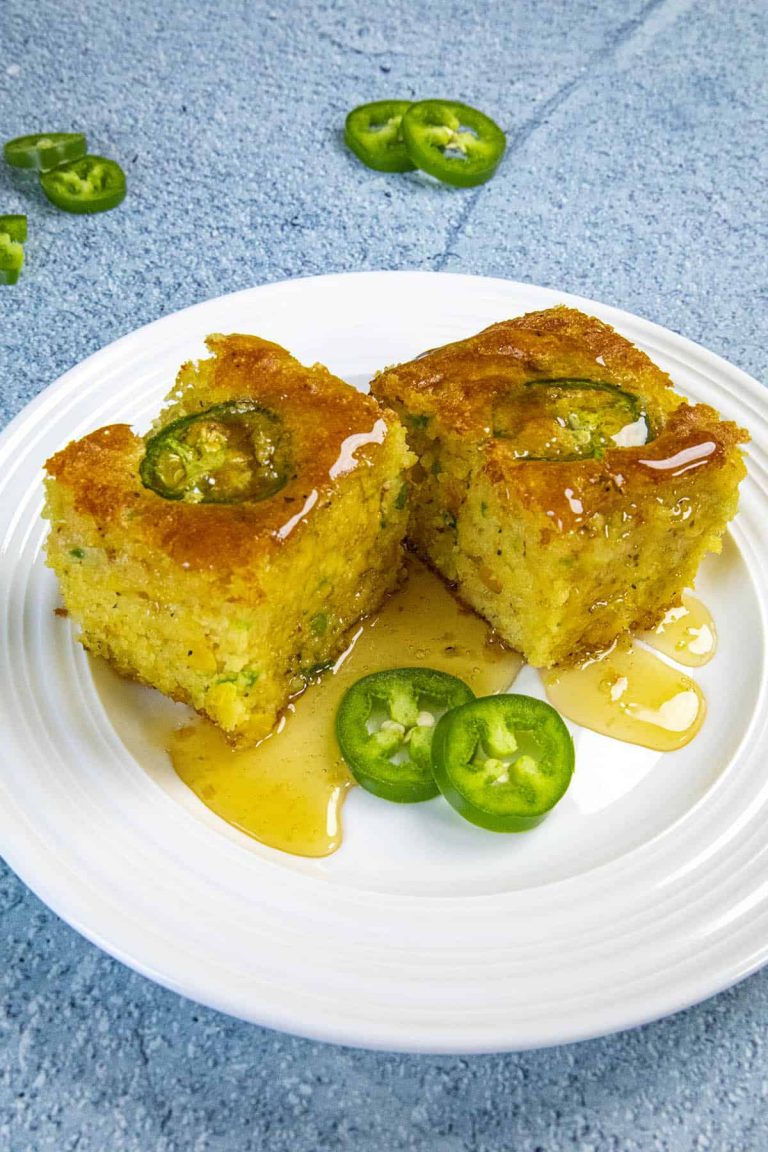 This jalapeno cornbread recipe is incredibly moist with lots of spicy jalapeno peppers and cheddar cheese. Great for the holidays!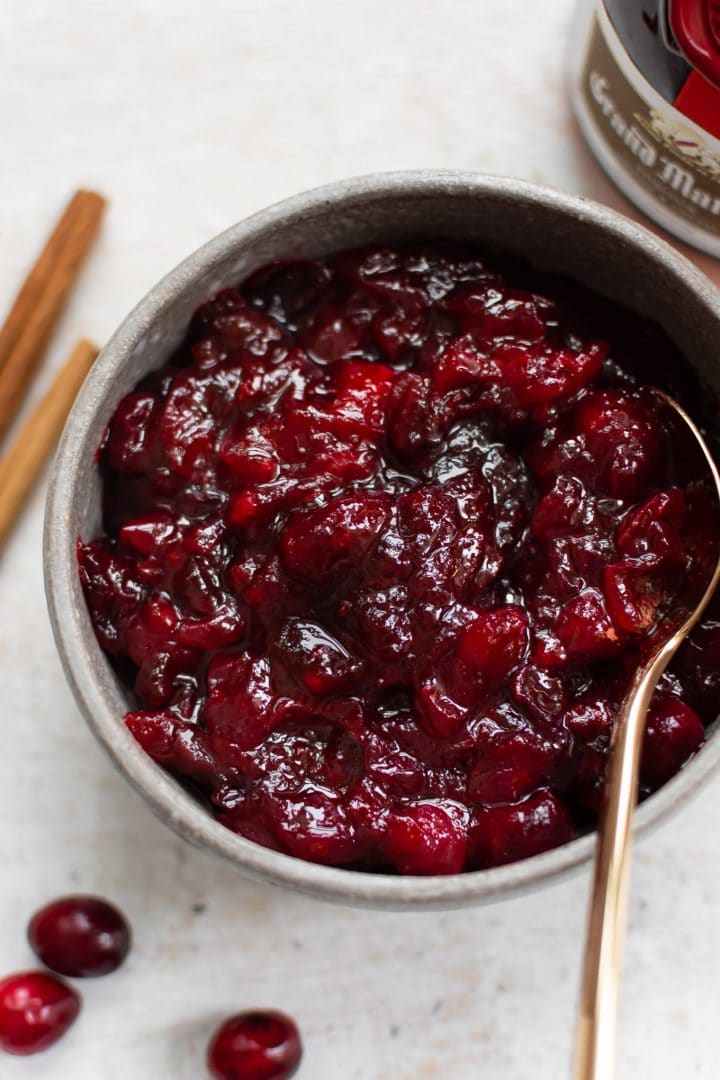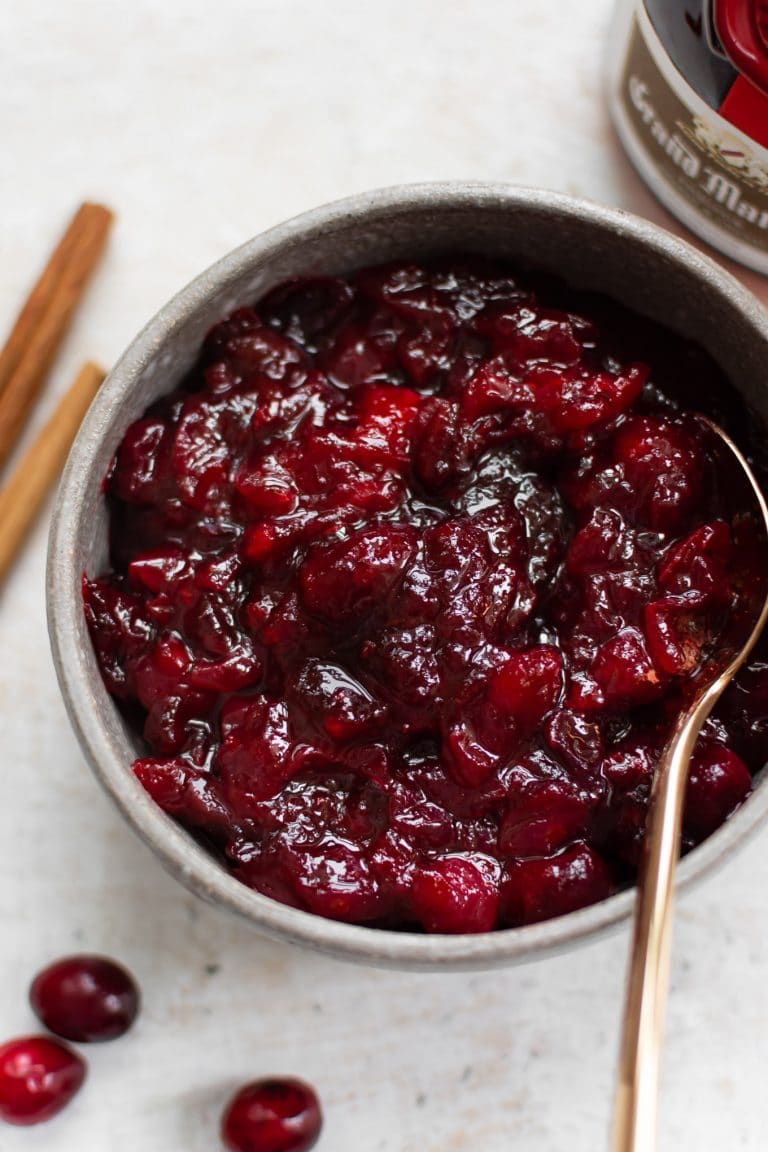 A touch of Grand Marnier takes this Thanksgiving staple from good to great!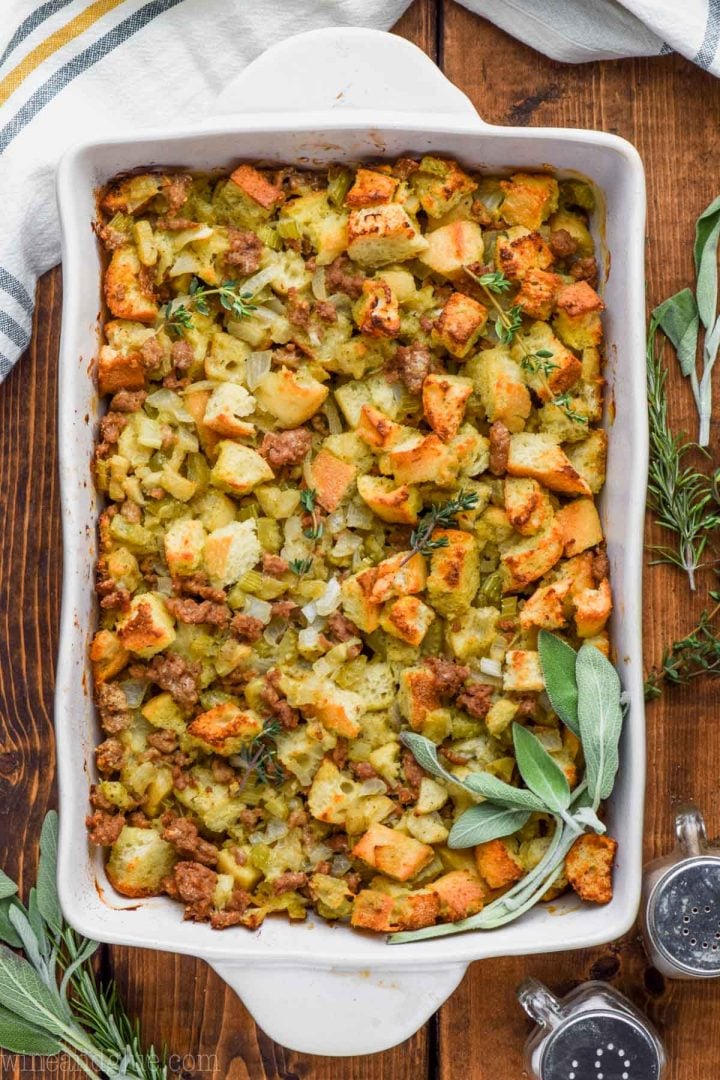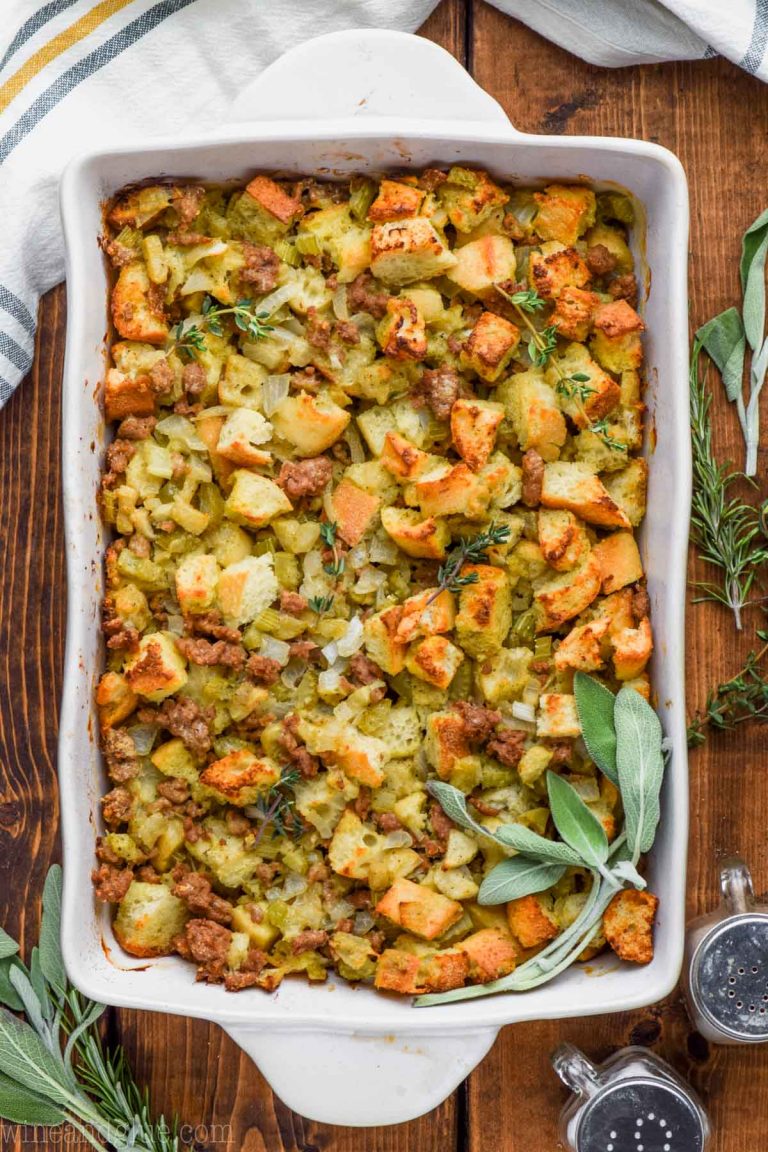 It has everything you love about a classic stuffing recipe including celery, onion, apples, and sausage. It's loaded with tons of delicious flavor and can be made the day before so your Thanksgiving is made easier!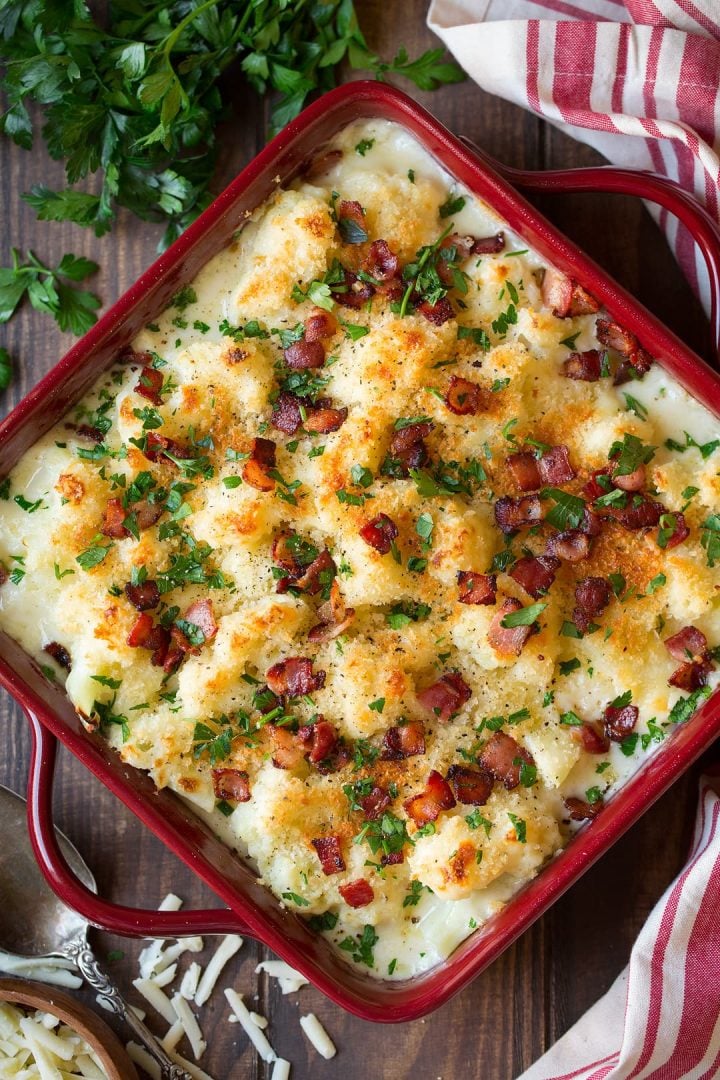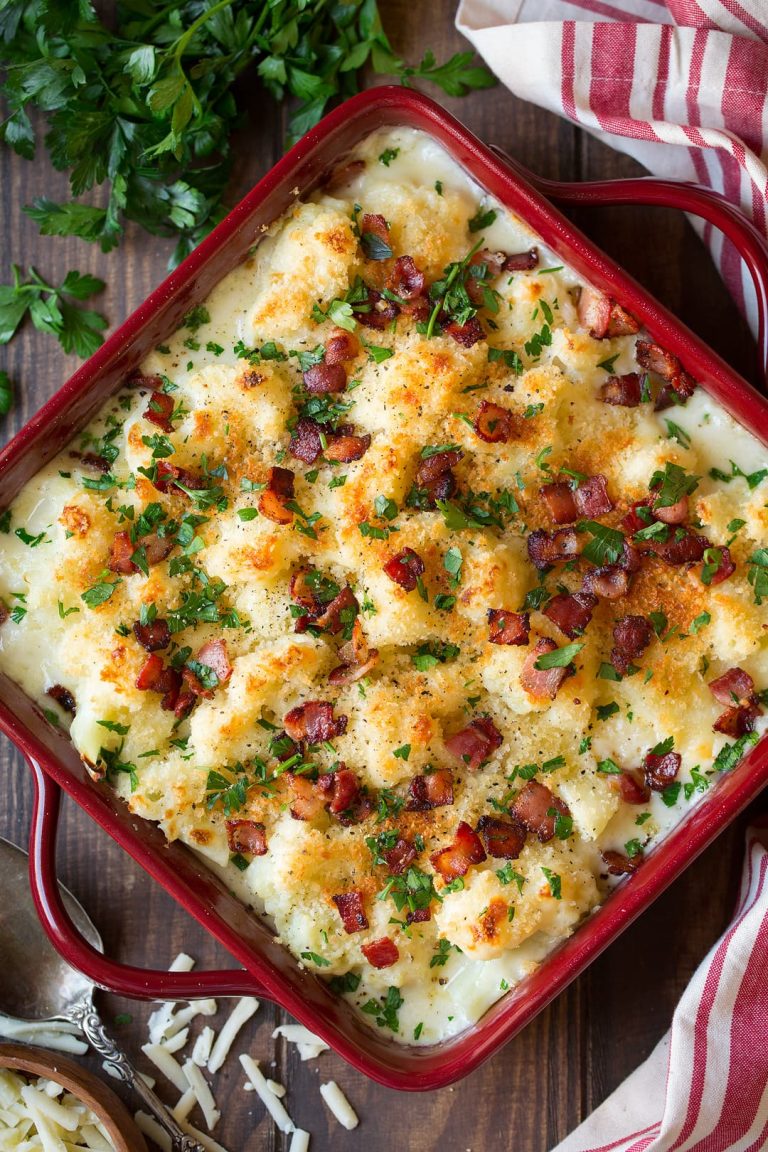 You'd never know that cauliflower can taste so amazing! This gratin is rich, creamy, and cheesy.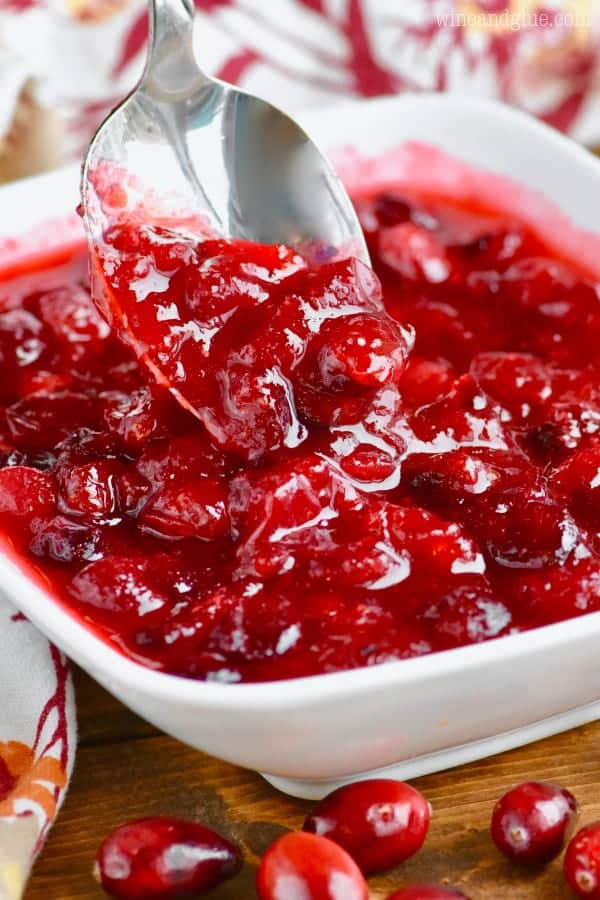 This cranberry sauce has only 3 ingredients and is a great alternative to the canned stuff!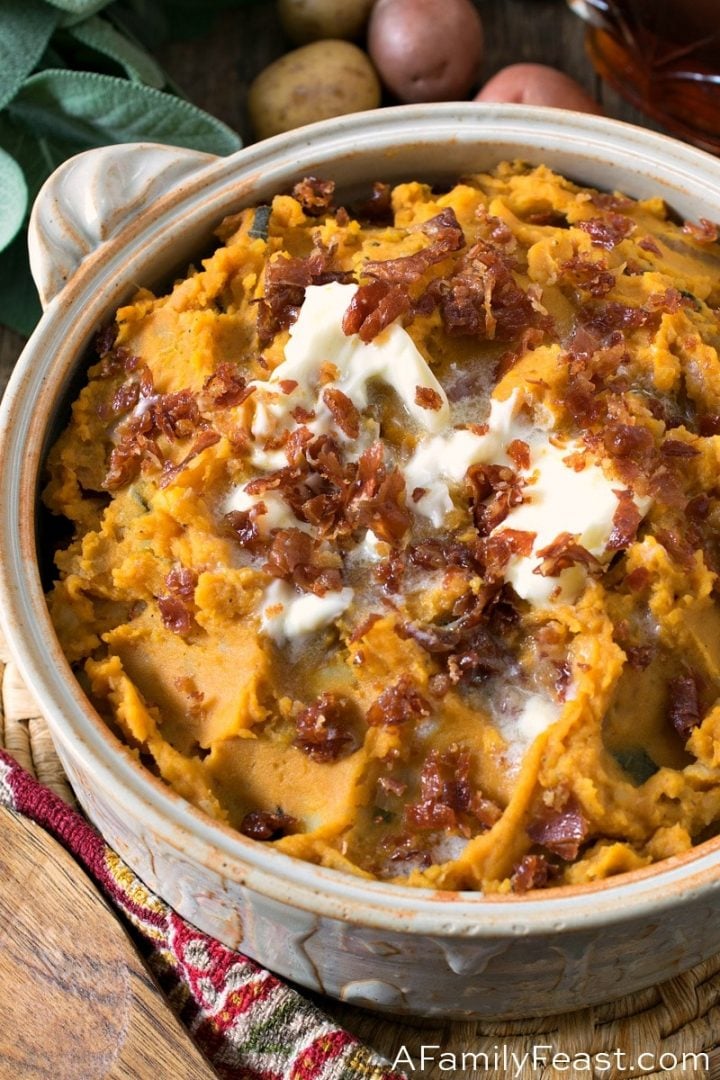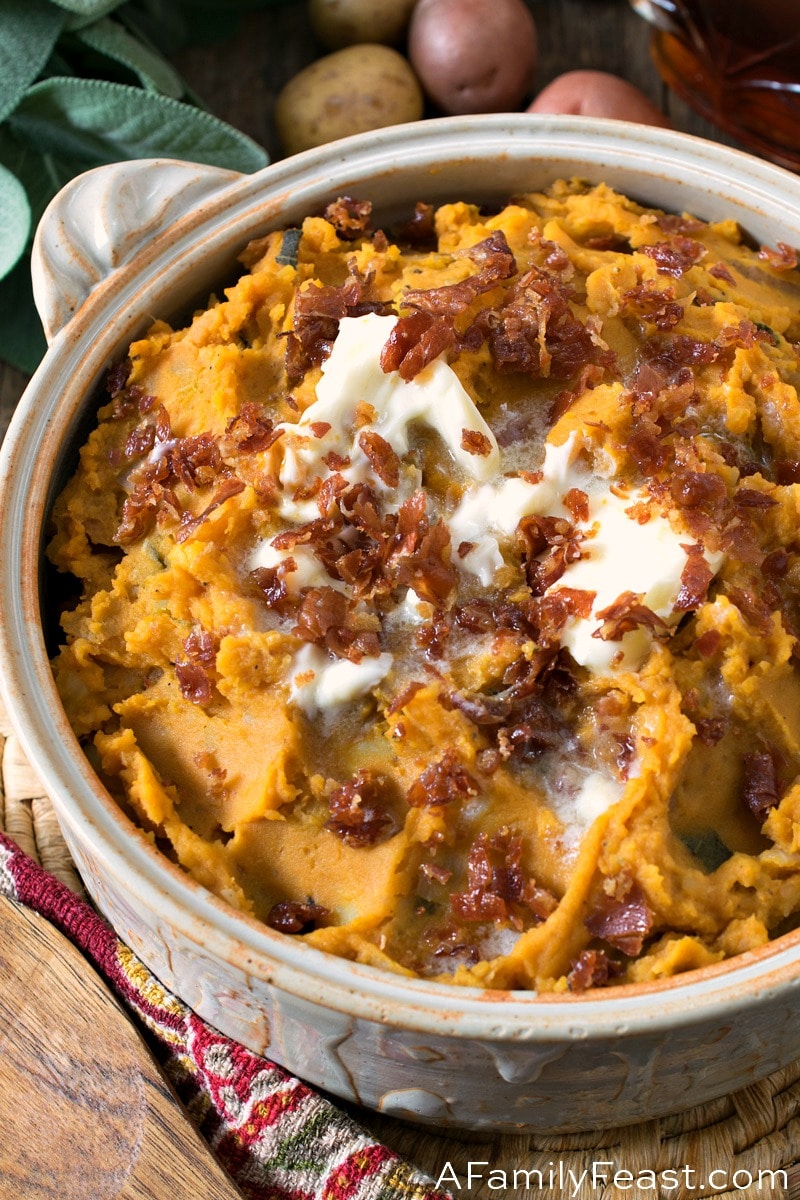 Who says pumpkin is just for dessert? You will love the savory flavors in this fall twist on mashed potatoes!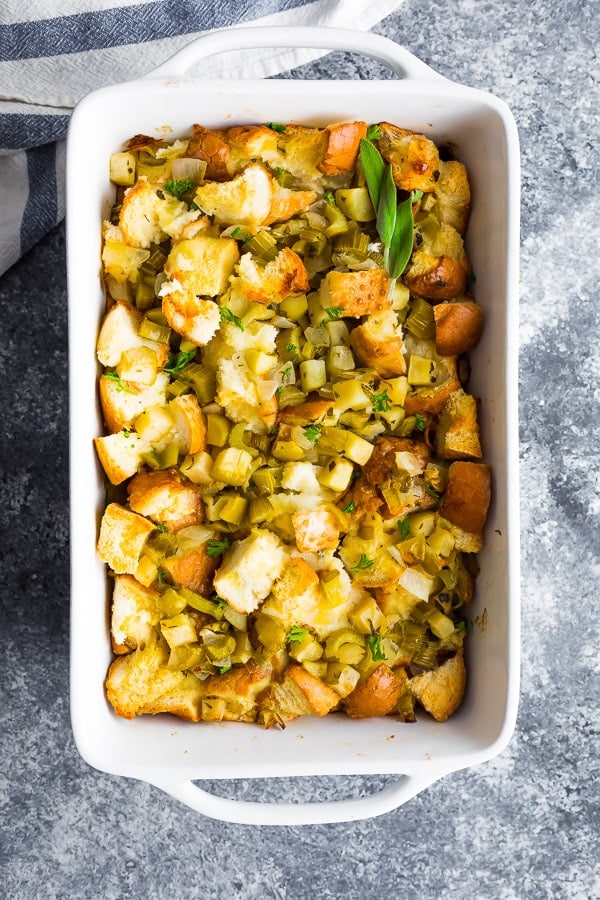 You can do the bulk of the prep work the day before you serve this delicious Thanksgiving stuffing recipe!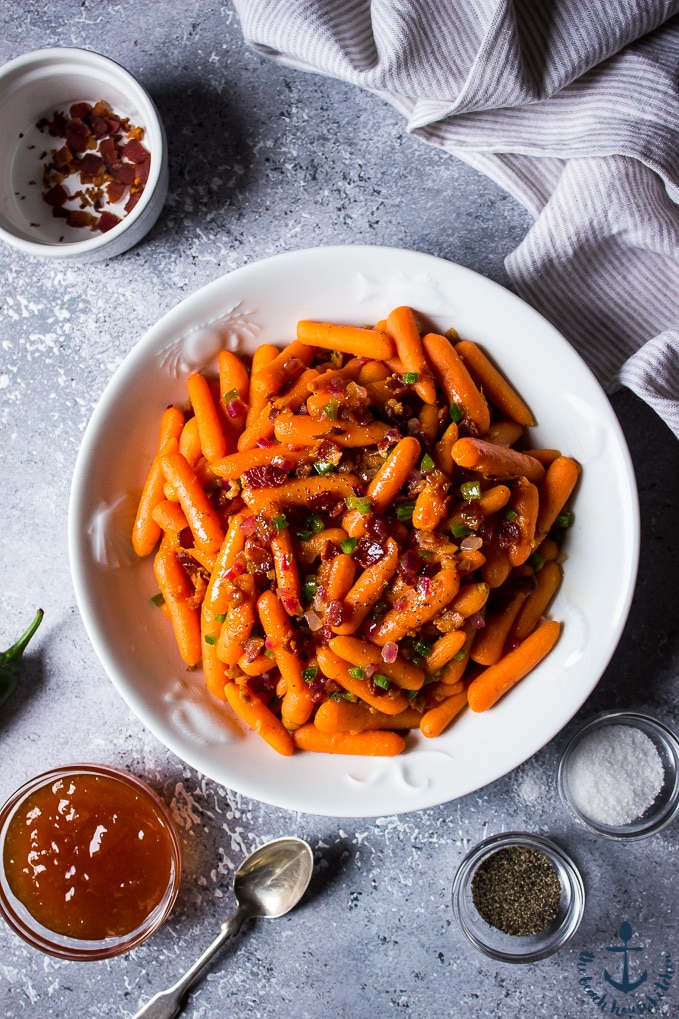 This unique twist on glazed carrots is sure to please the spice lovers at your holiday feast!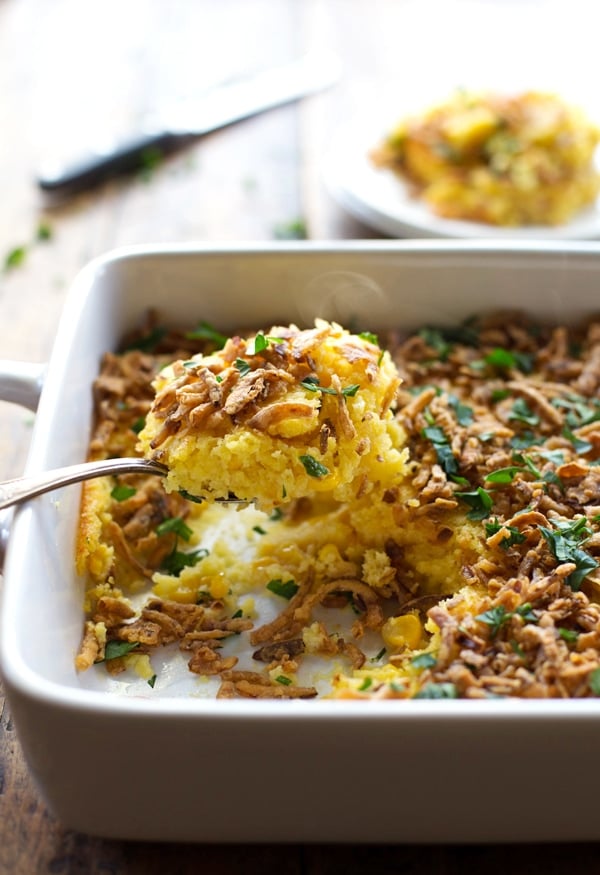 This casserole is buttery, creamy, just slightly sticky and a little bit sweet with a top layer of glorious crunchy golden onions.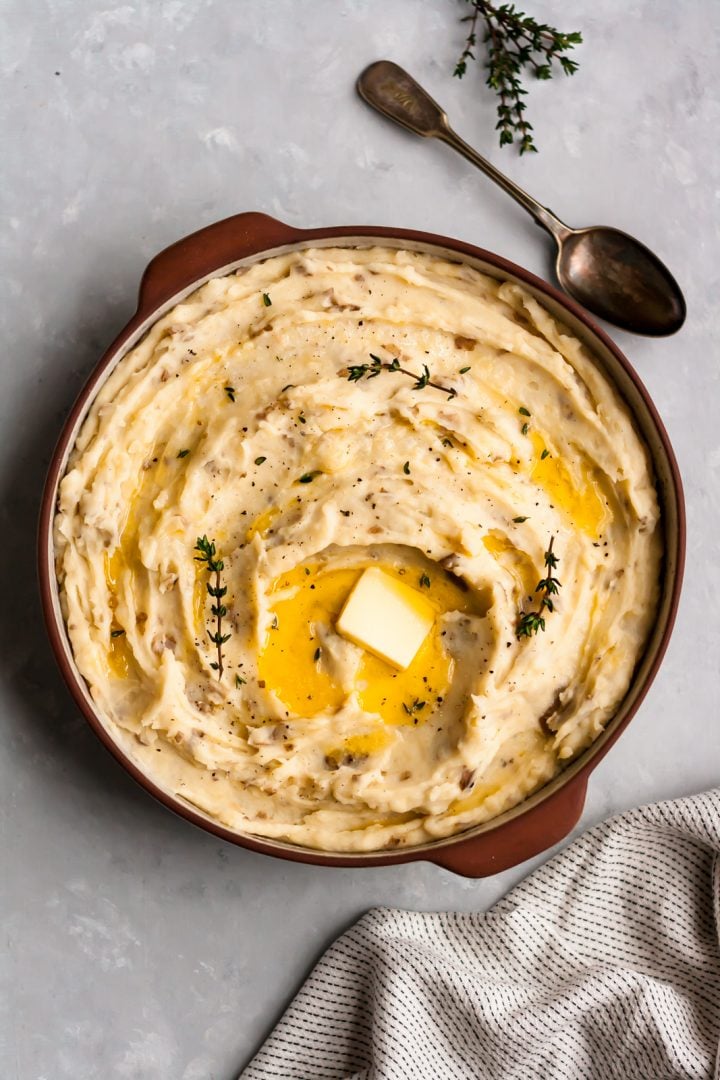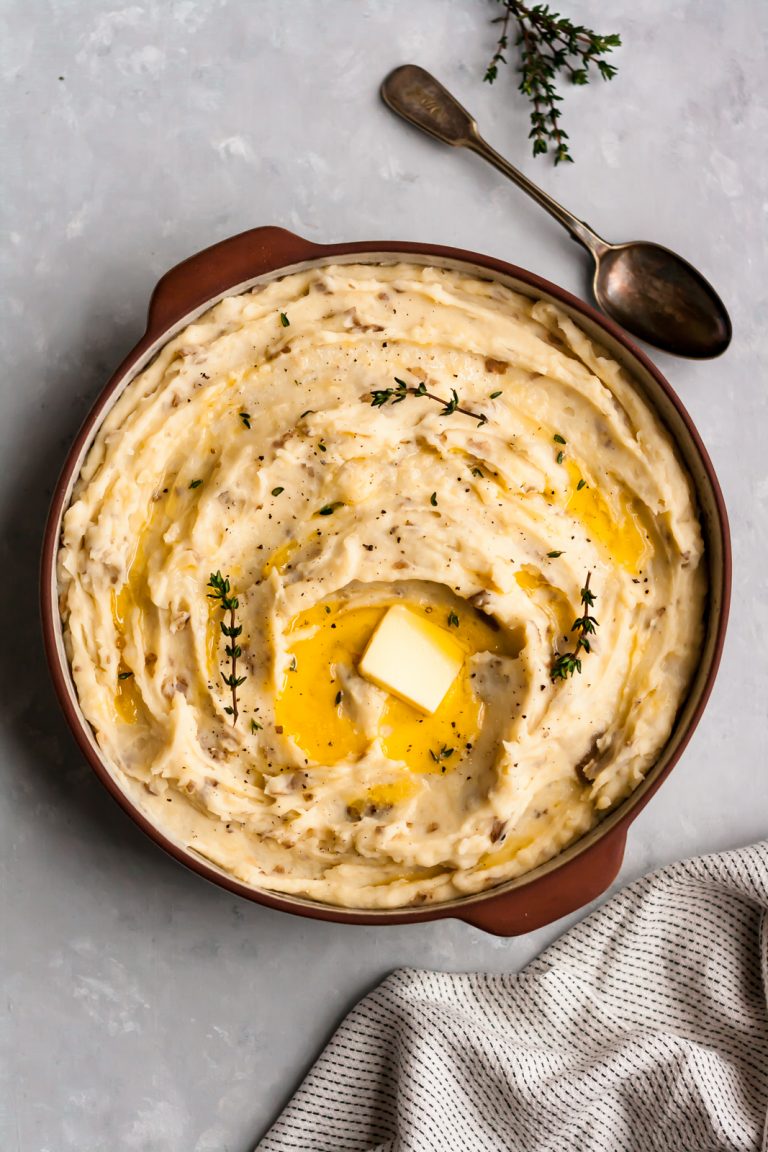 Free up your stove and make these amazing mashed potatoes right in your Crockpot! These are on the healthier side if you're watching your calories.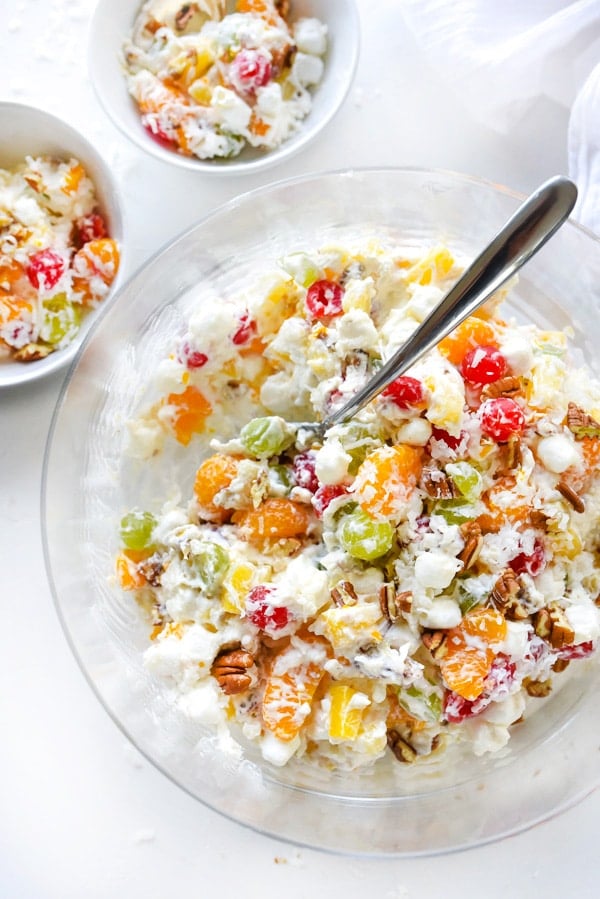 Nobody can pass up this ambrosia salad's mixture of tropical fruit and marshmallows bathed in tangy whipped sour cream!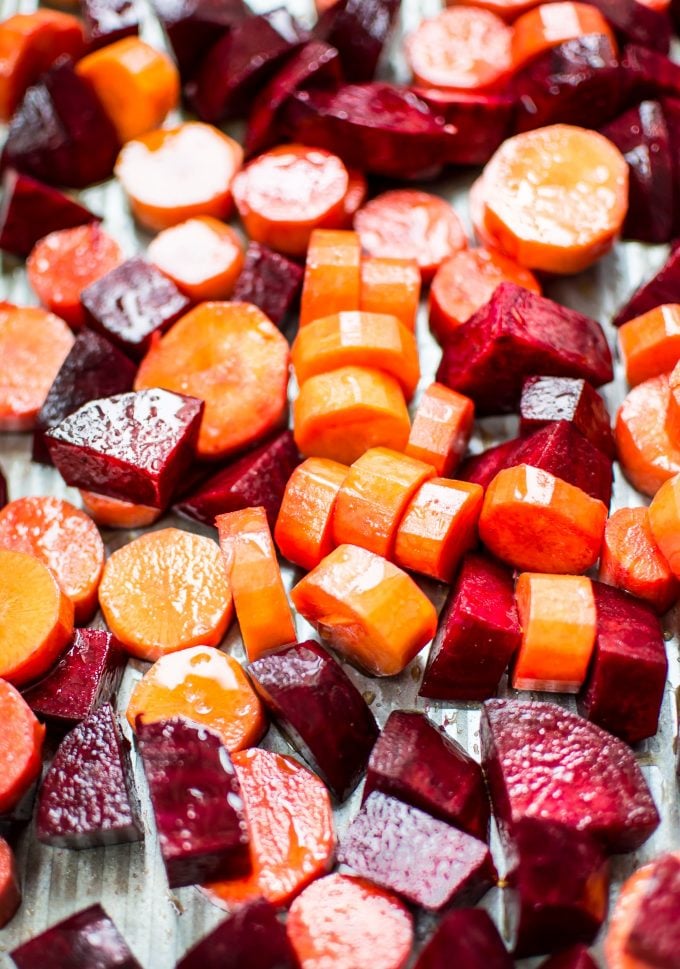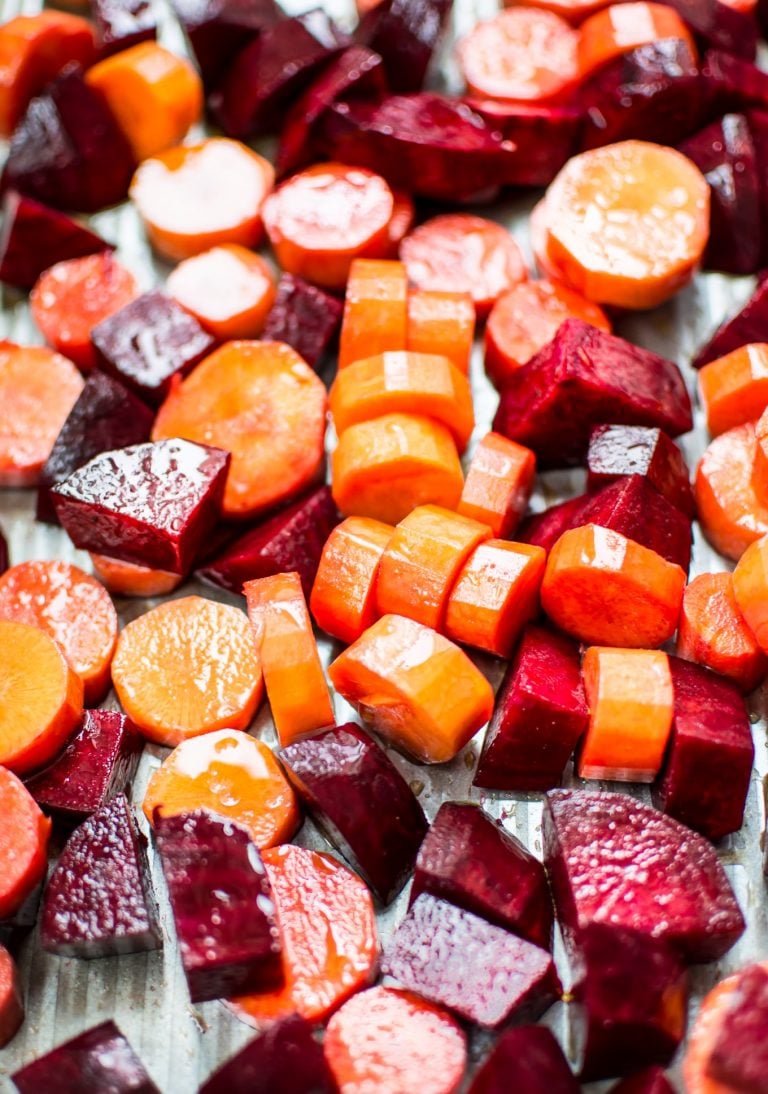 This 5-ingredient maple roasted beets and carrots recipe is an easy, colorful, and healthy side dish.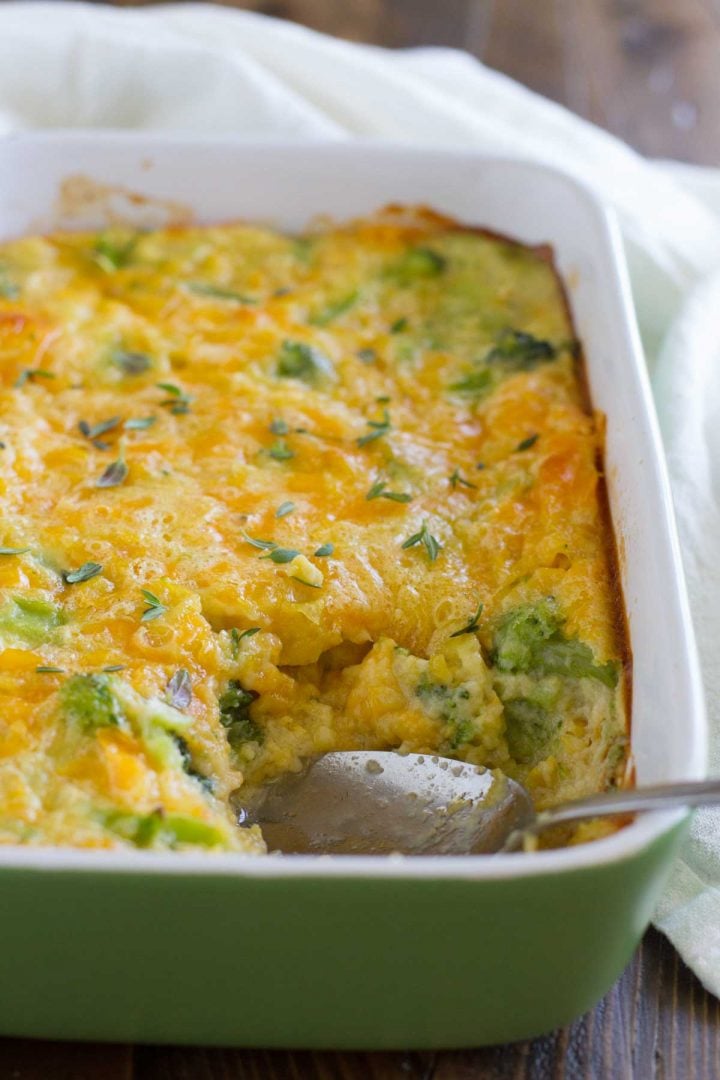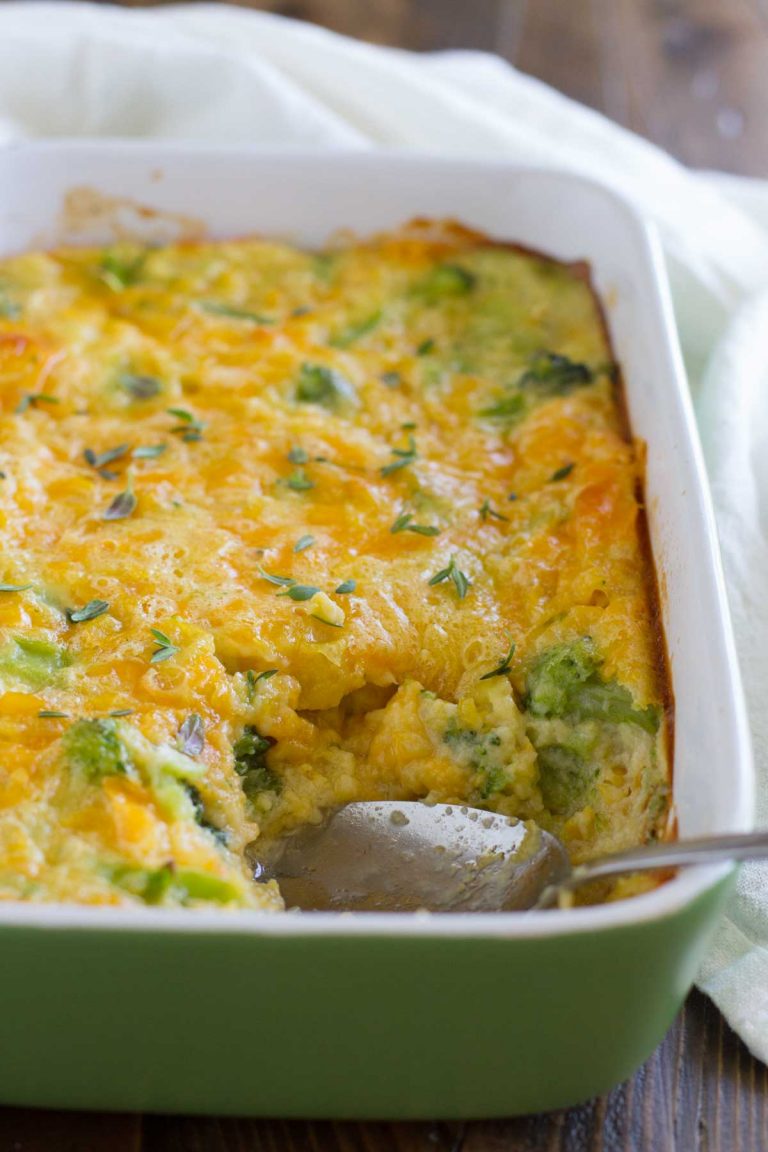 Corn and broccoli are baked with cheese until bubbly and hot. This side dish is super warming and comforting!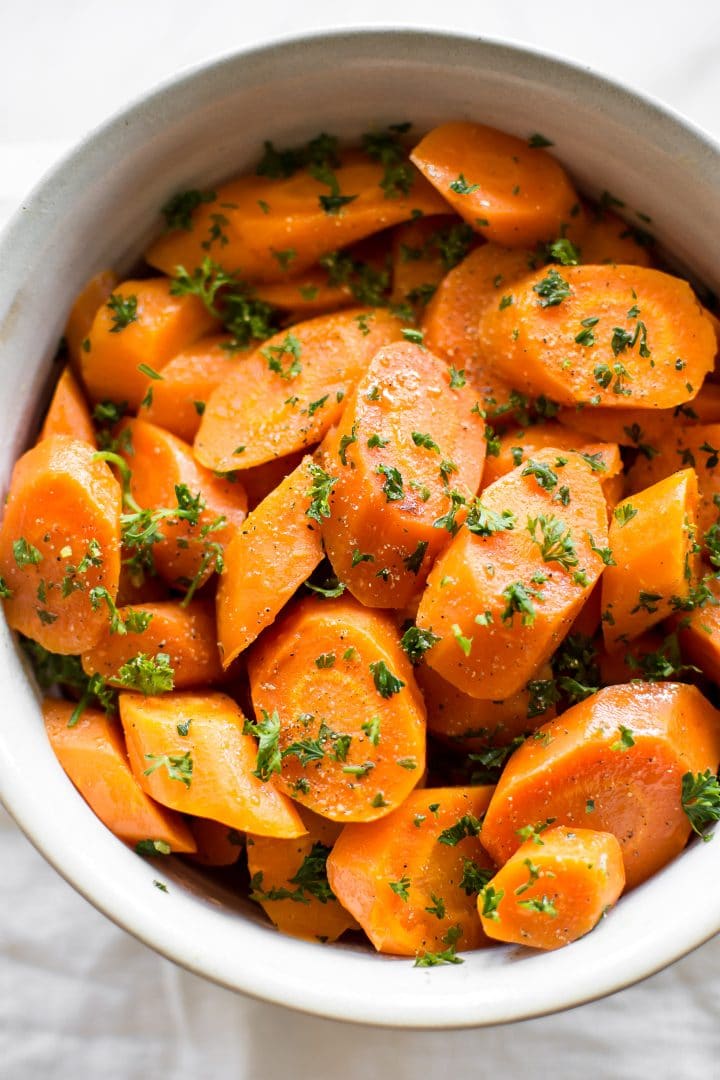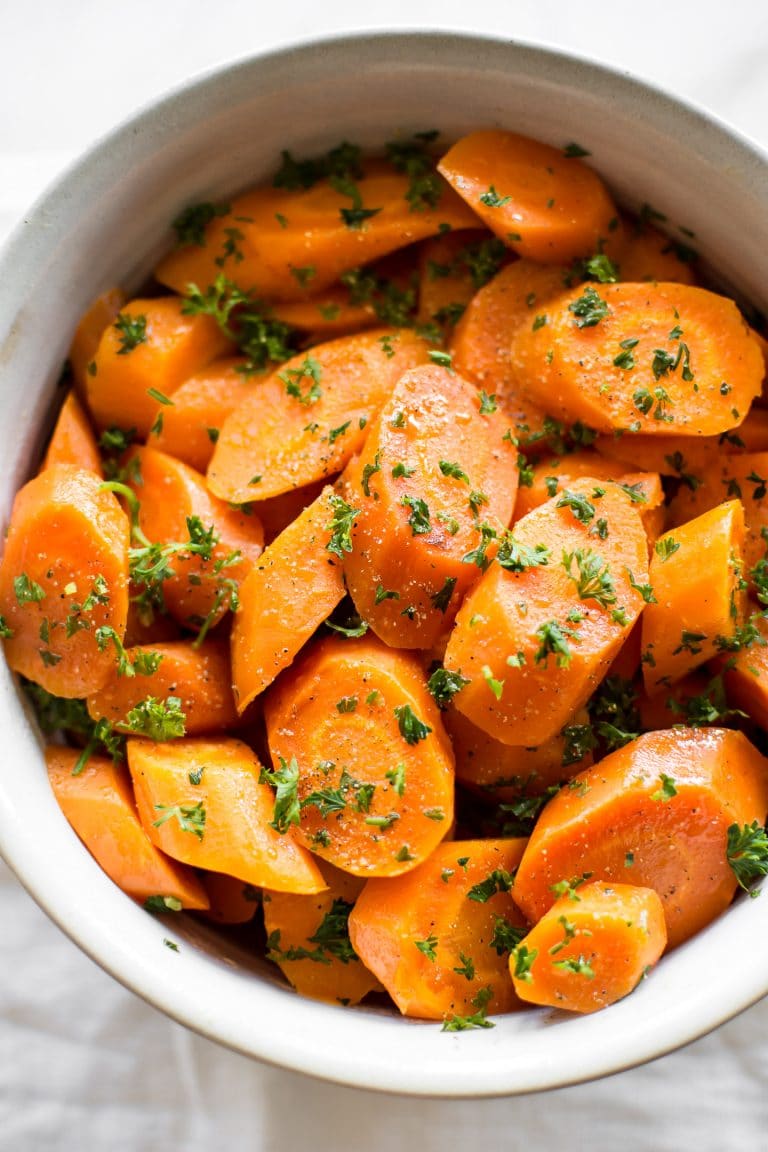 This ridiculously easy side dish will free up your stove for other things!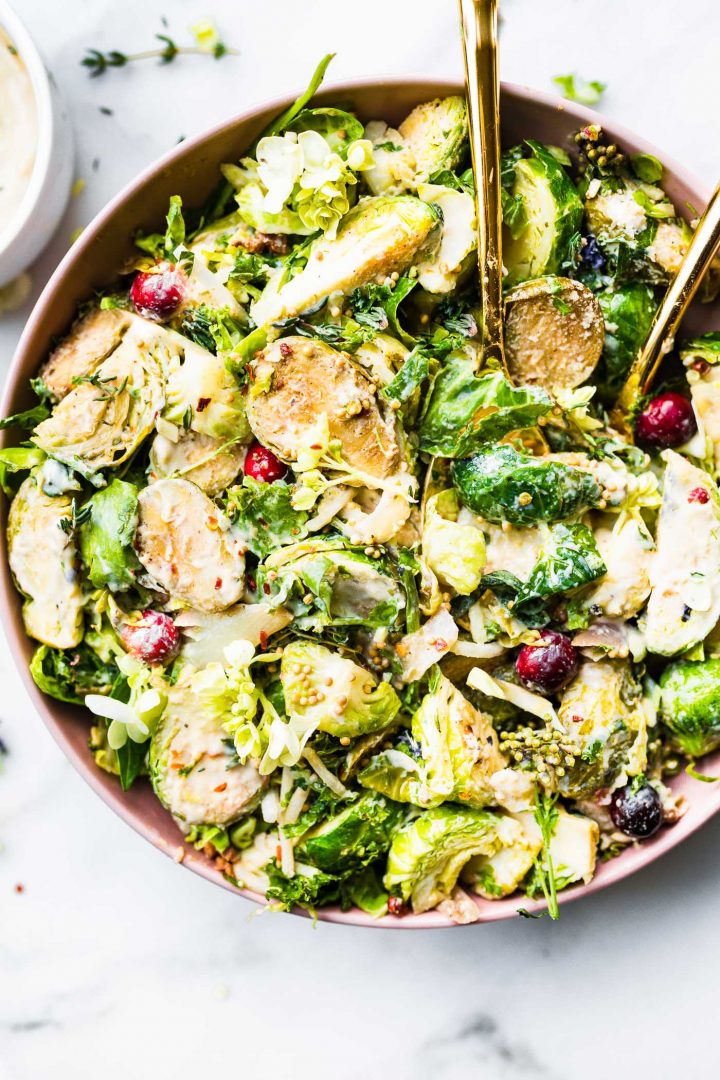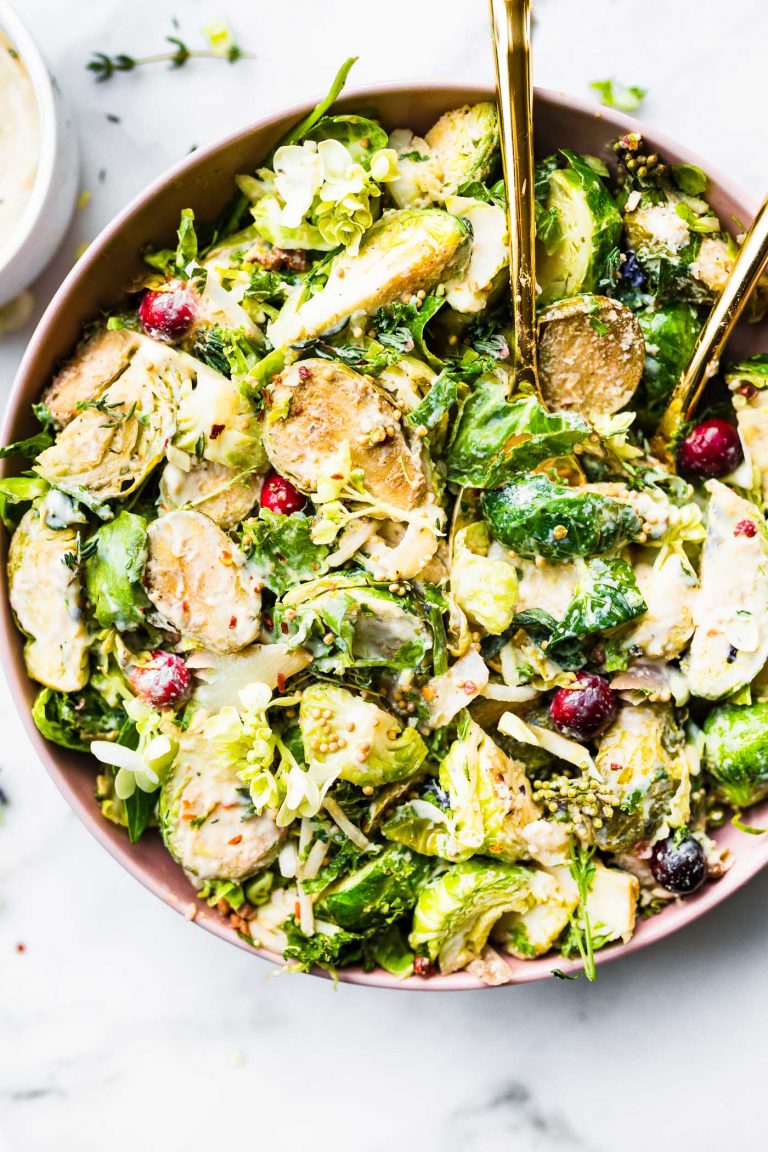 This salad is vegan and paleo, so it's a great option to please everyone this Thanksgiving!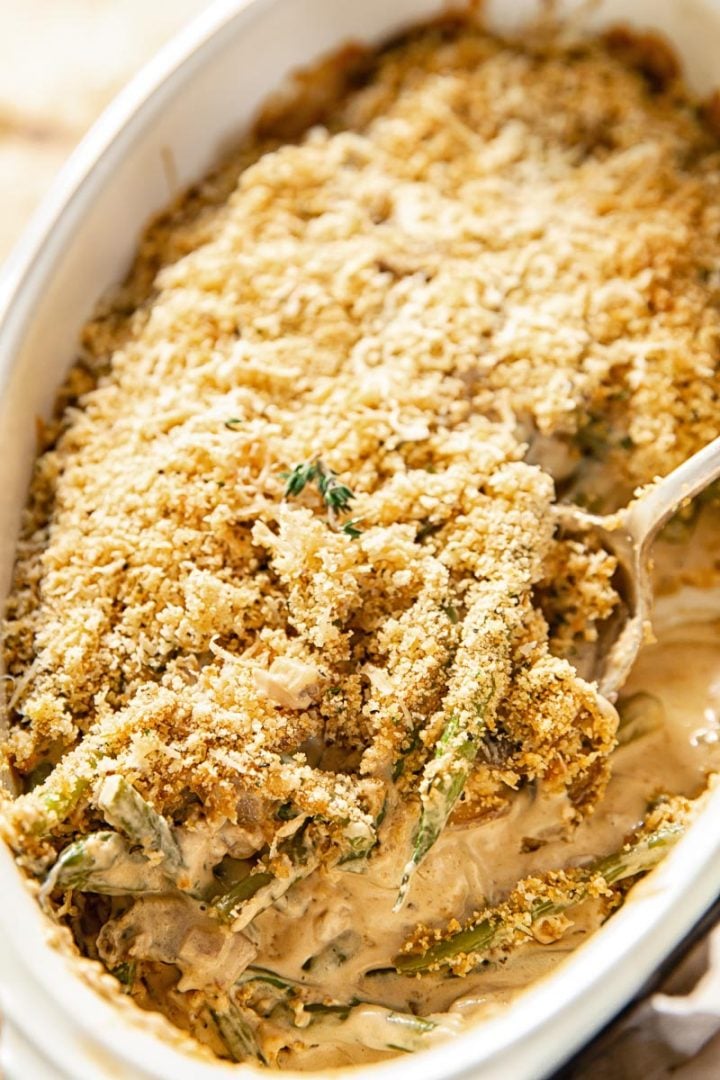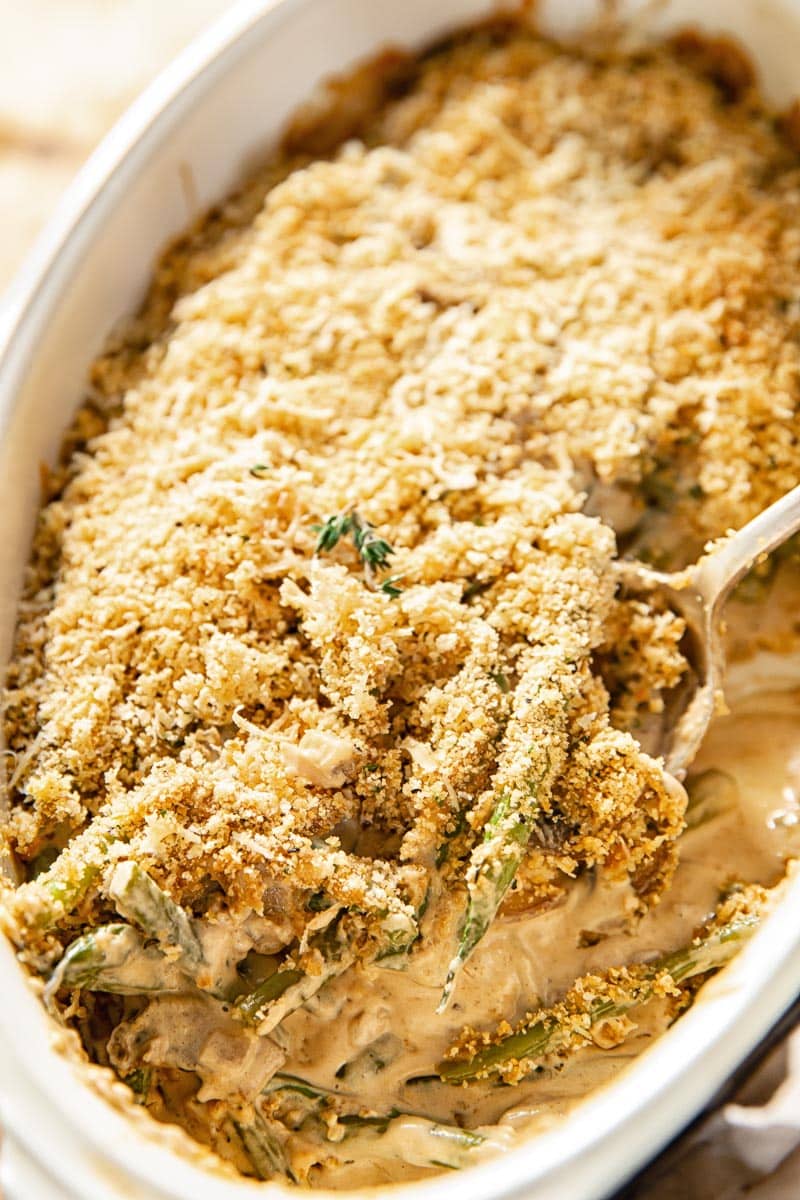 This version of the famous American Thanksgiving side dish is made entirely from scratch, and it's so worth it!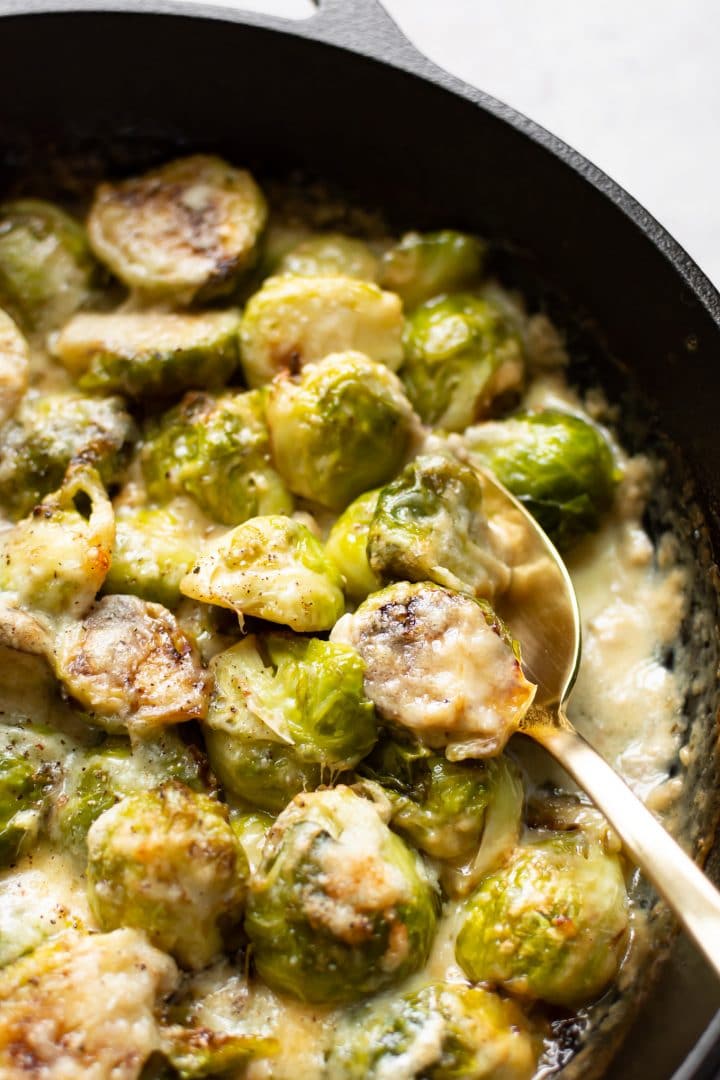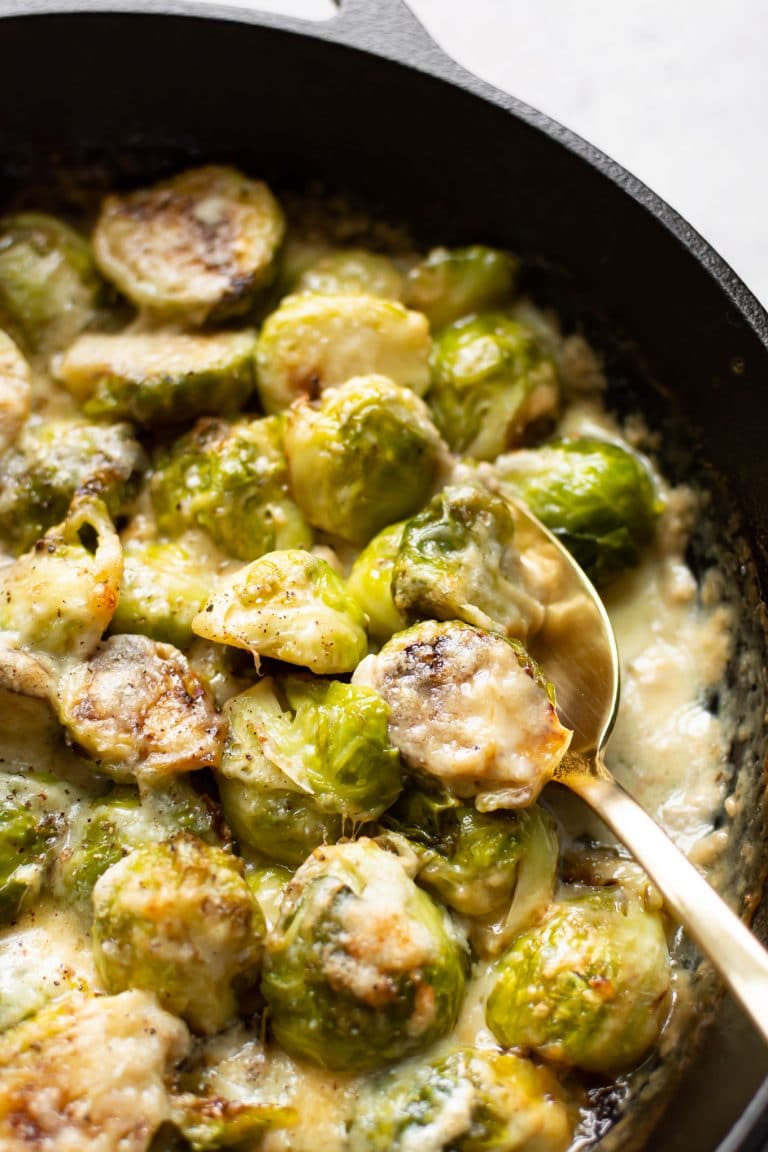 It's a cheesy, creamy side dish that takes Brussels sprouts to the next level!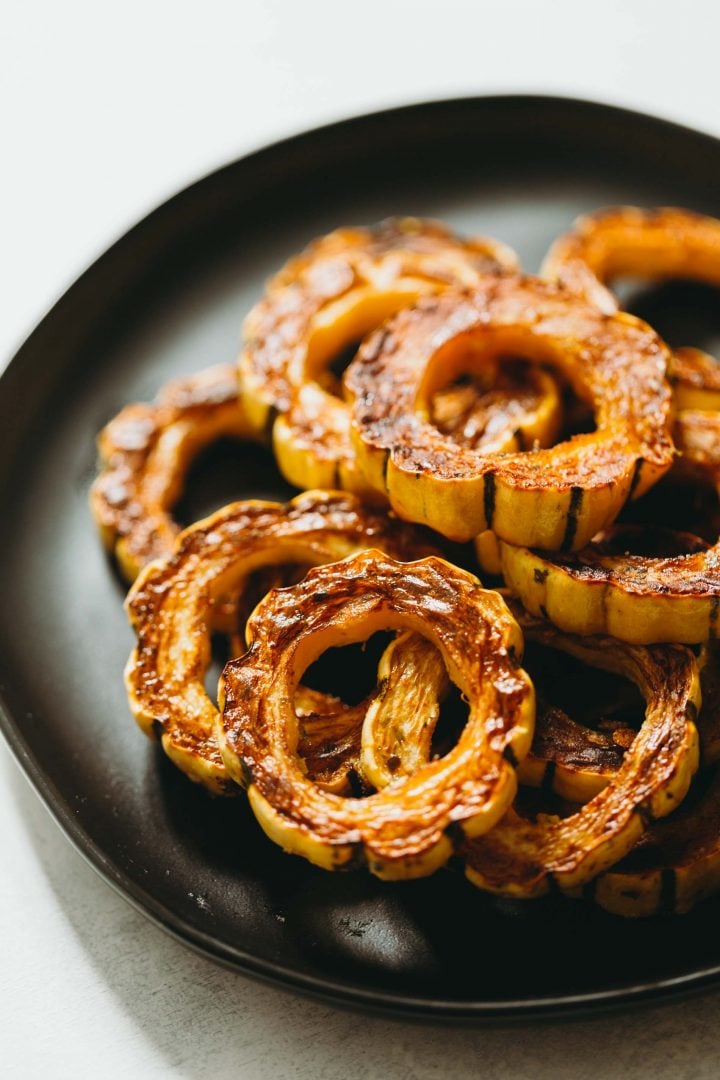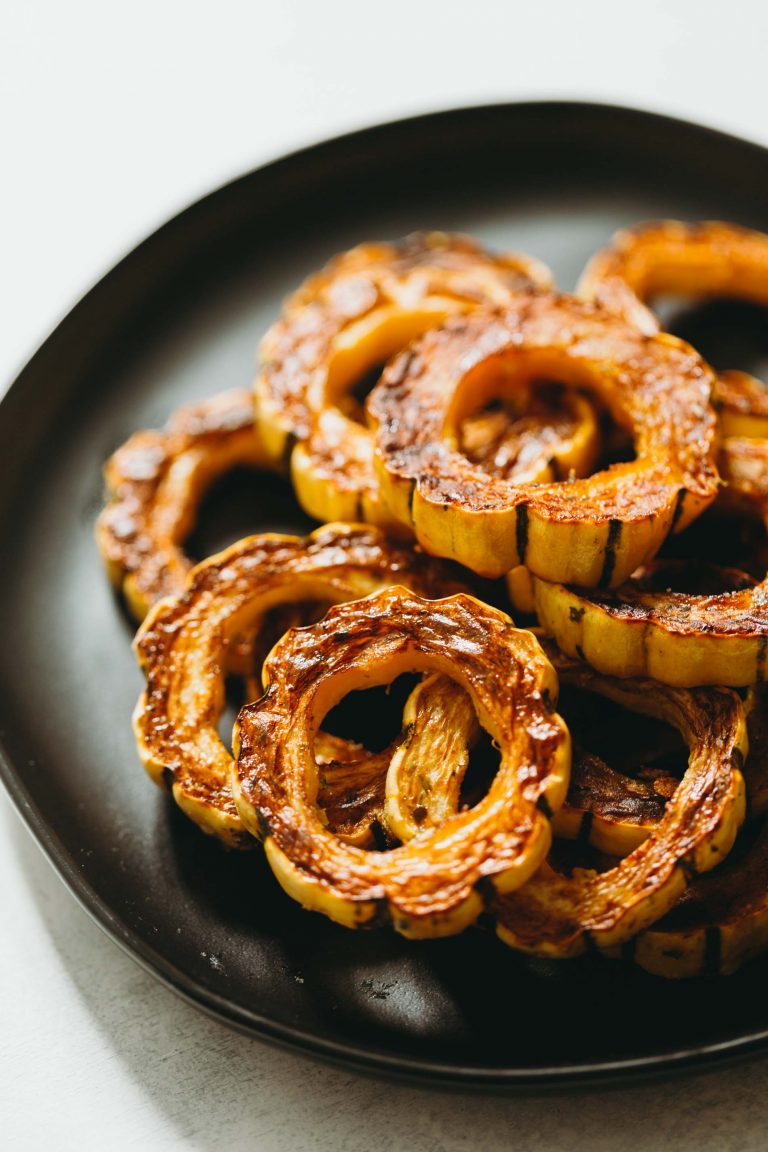 This side dish is super easy, healthy, and the delicata squash is naturally sweet. The best part? You don't even have to peel it!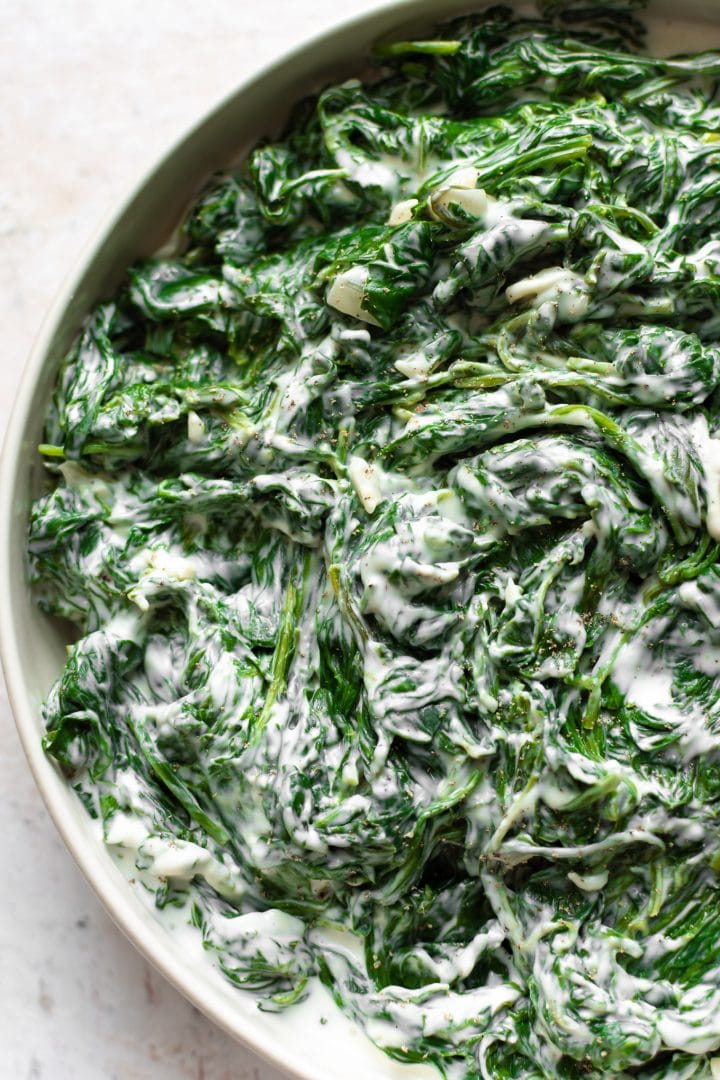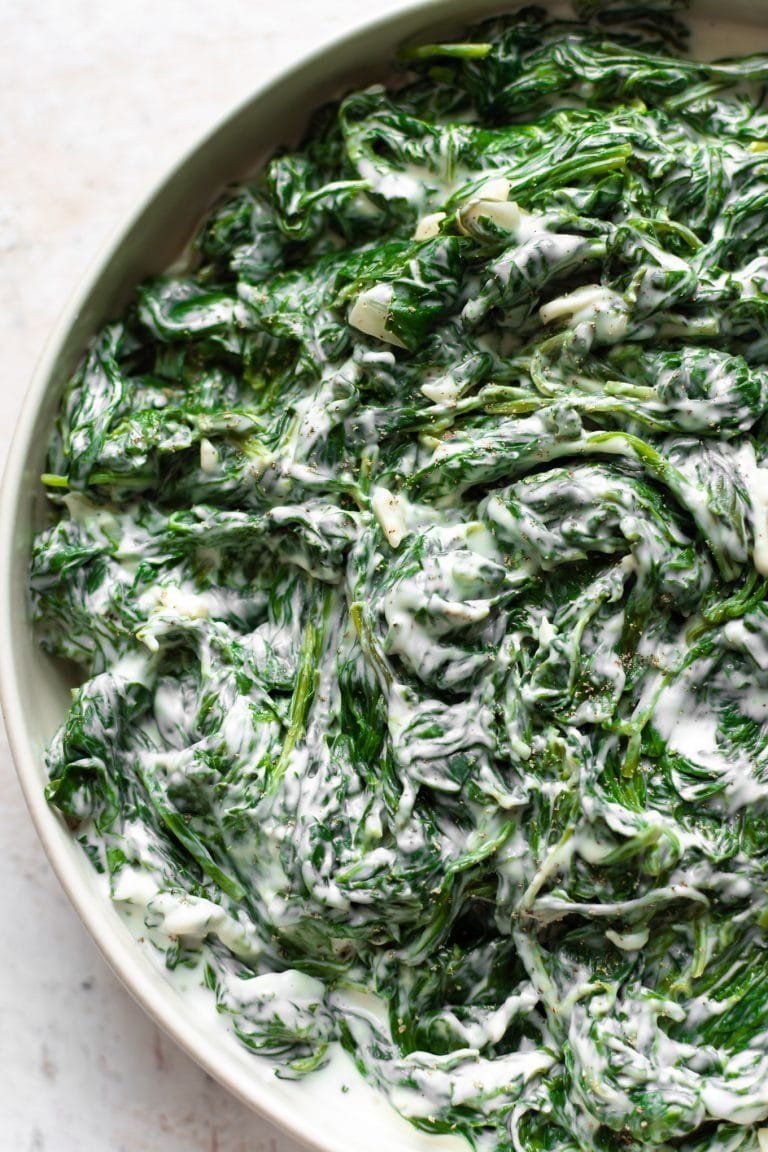 Use either fresh or frozen spinach for this classic side dish!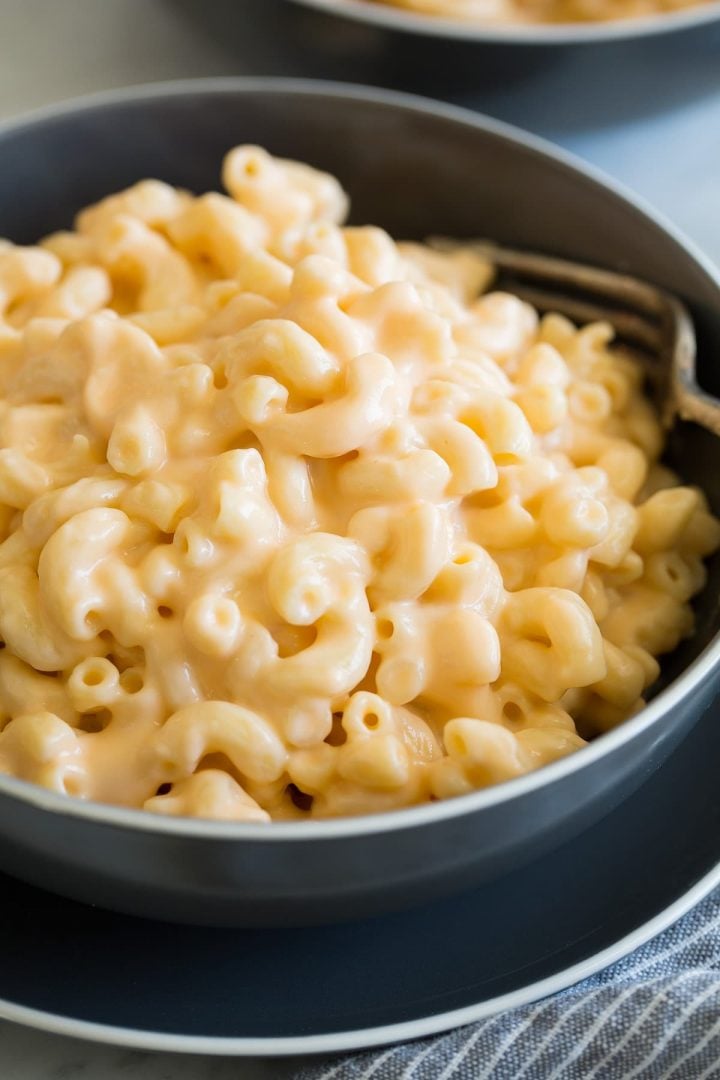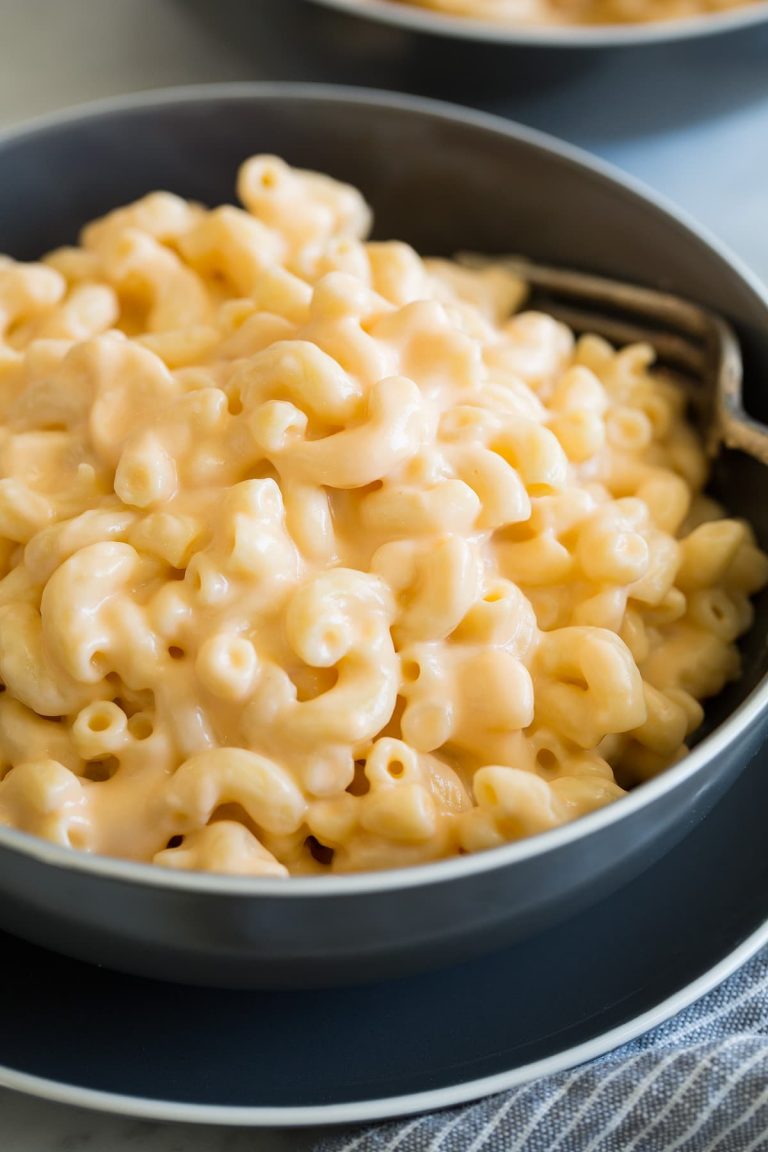 This rich & creamy mac and cheese is simple to whip up and will make a fabulous addition to your Thanksgiving table!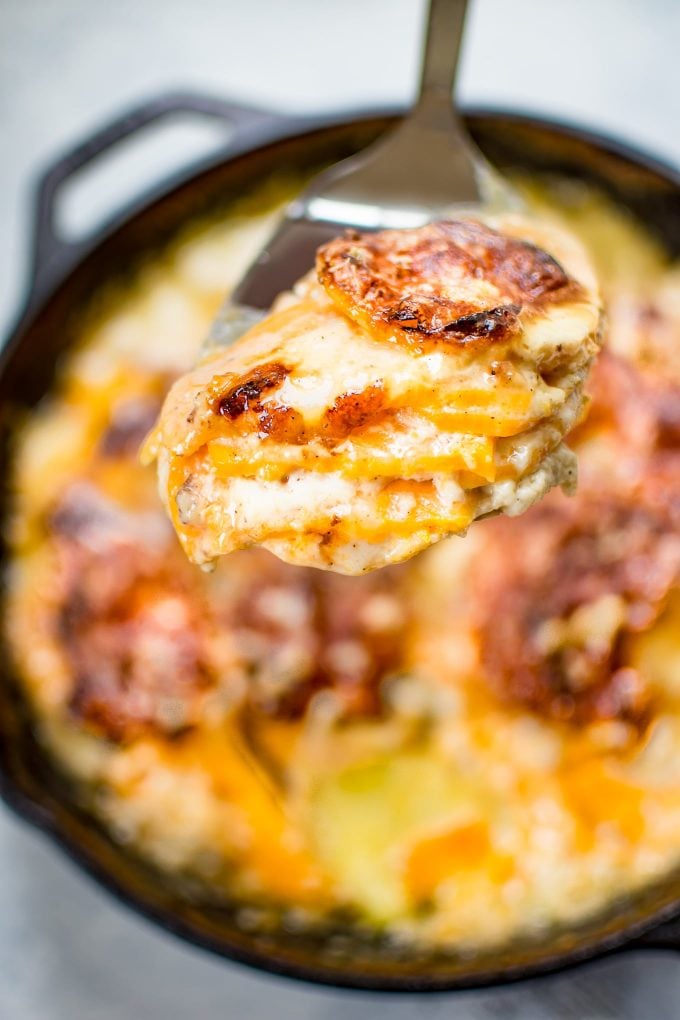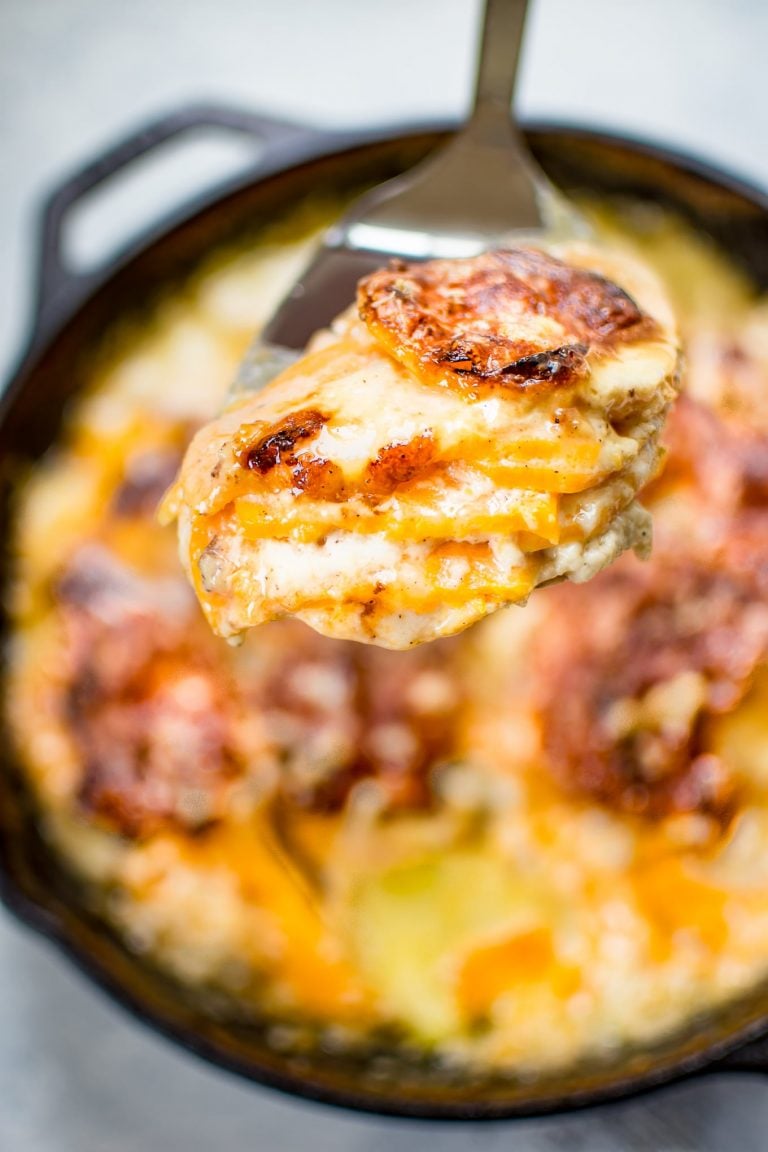 This is the ULTIMATE comfort food side dish. Gruyère, Parmesan, cream, garlic, and seasonal spices bake to melty perfection.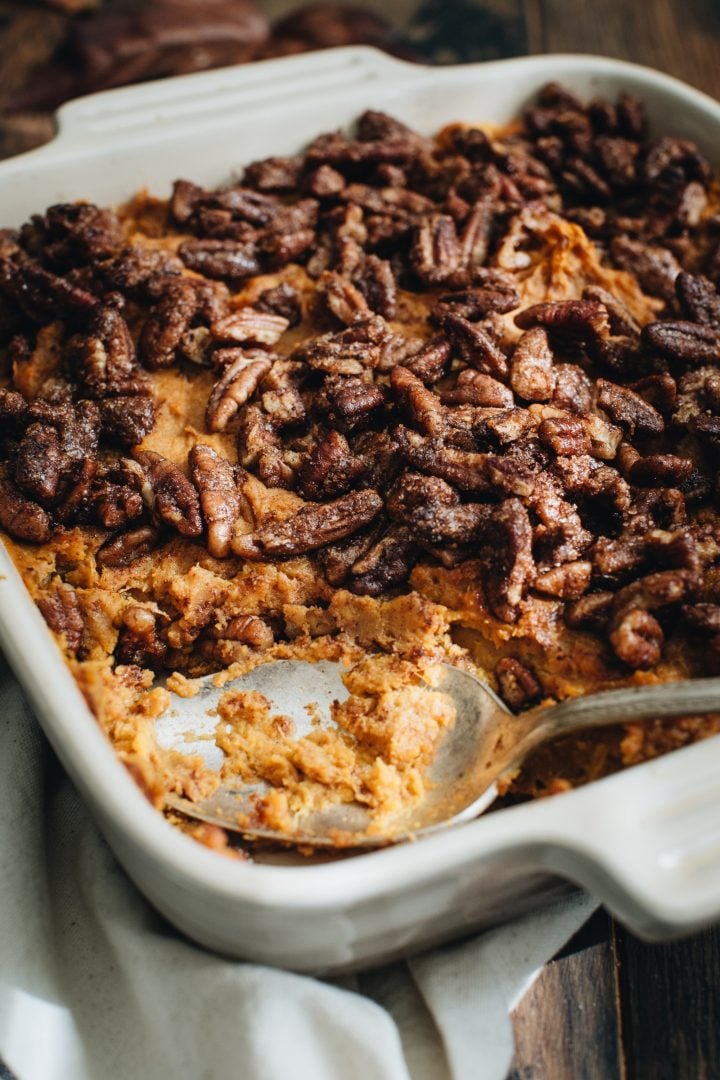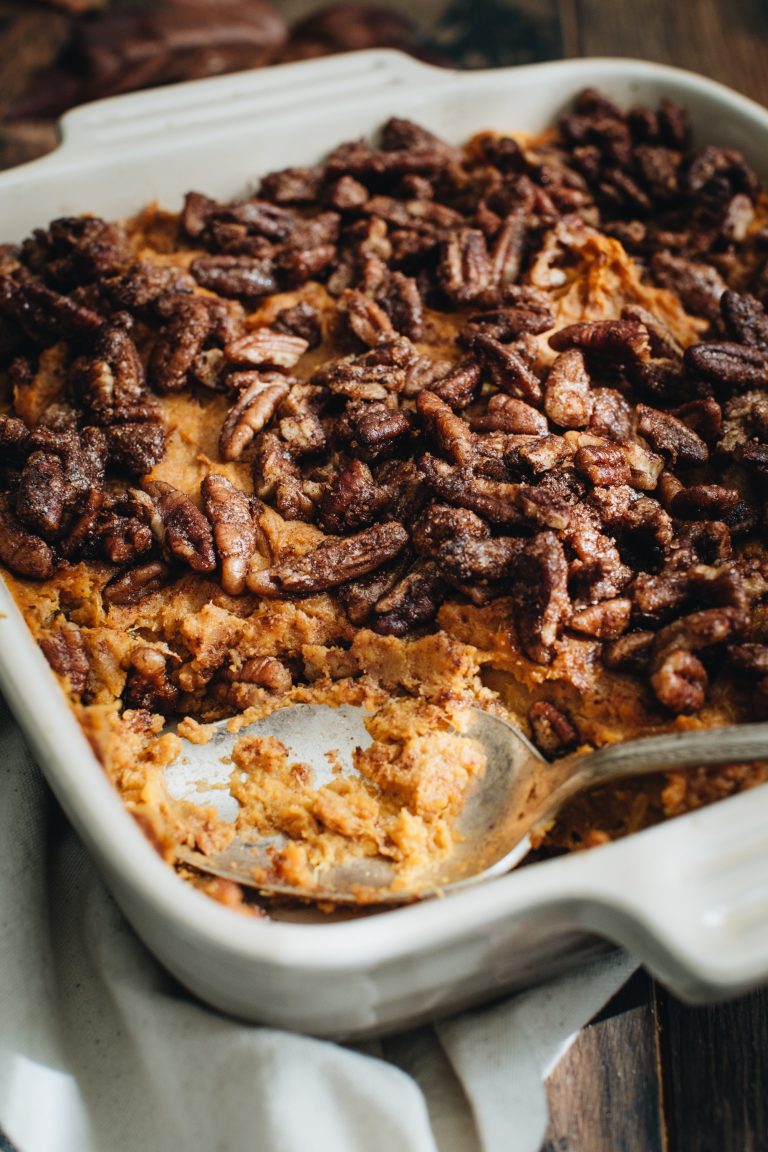 If you want a lighter version of the classic Thanksgiving side, this one's for you!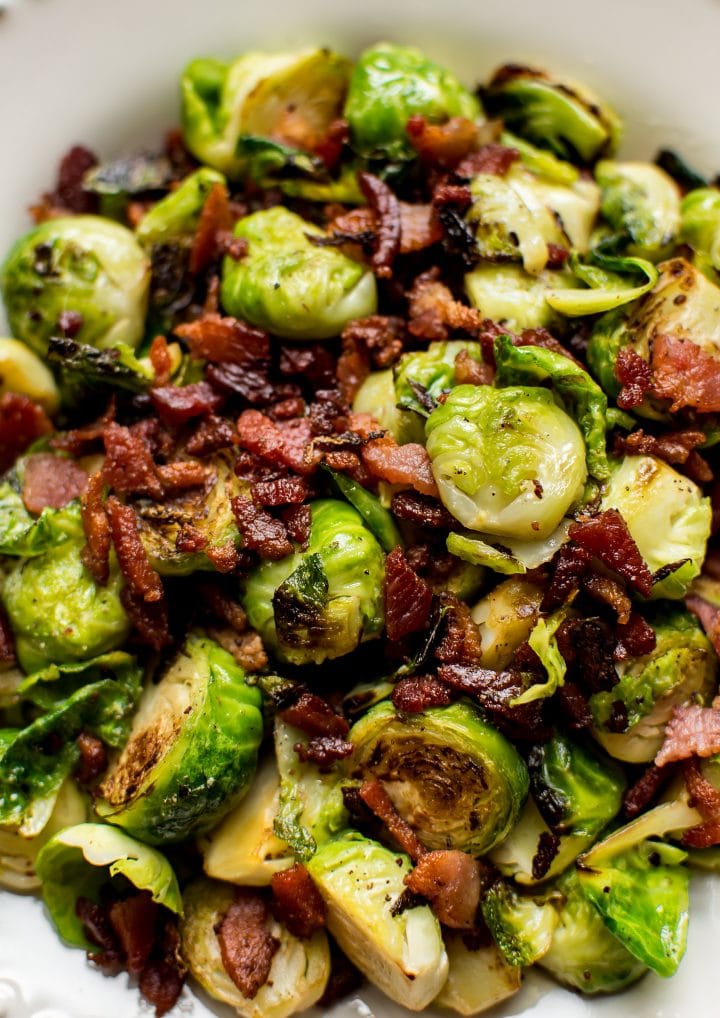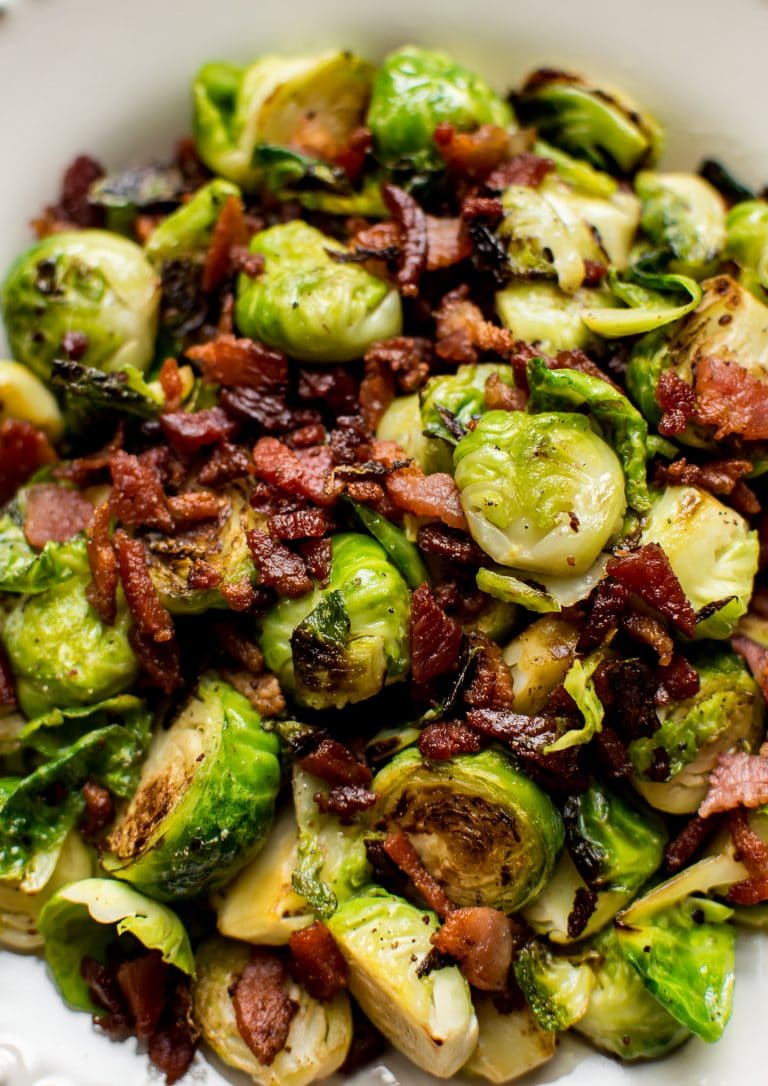 This is a super delicious, fast, and easy 2-ingredient side dish that the whole family will love.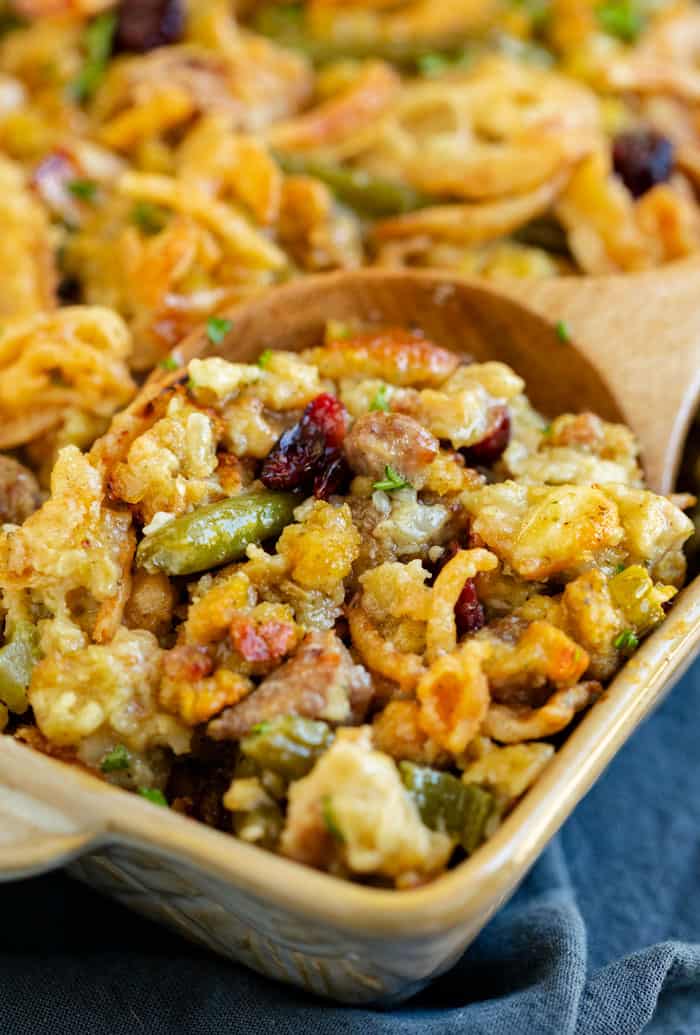 This stuffing casserole with sausage and green beans can be made up to 3 days ahead of time and baked in the oven or heated in the slow cooker!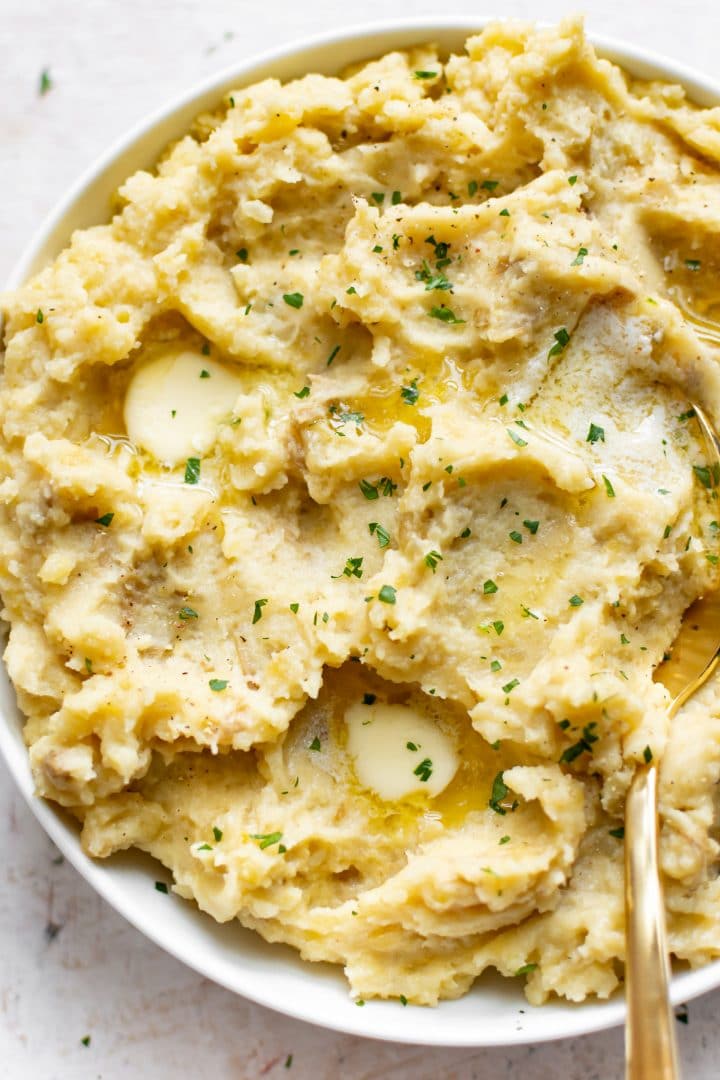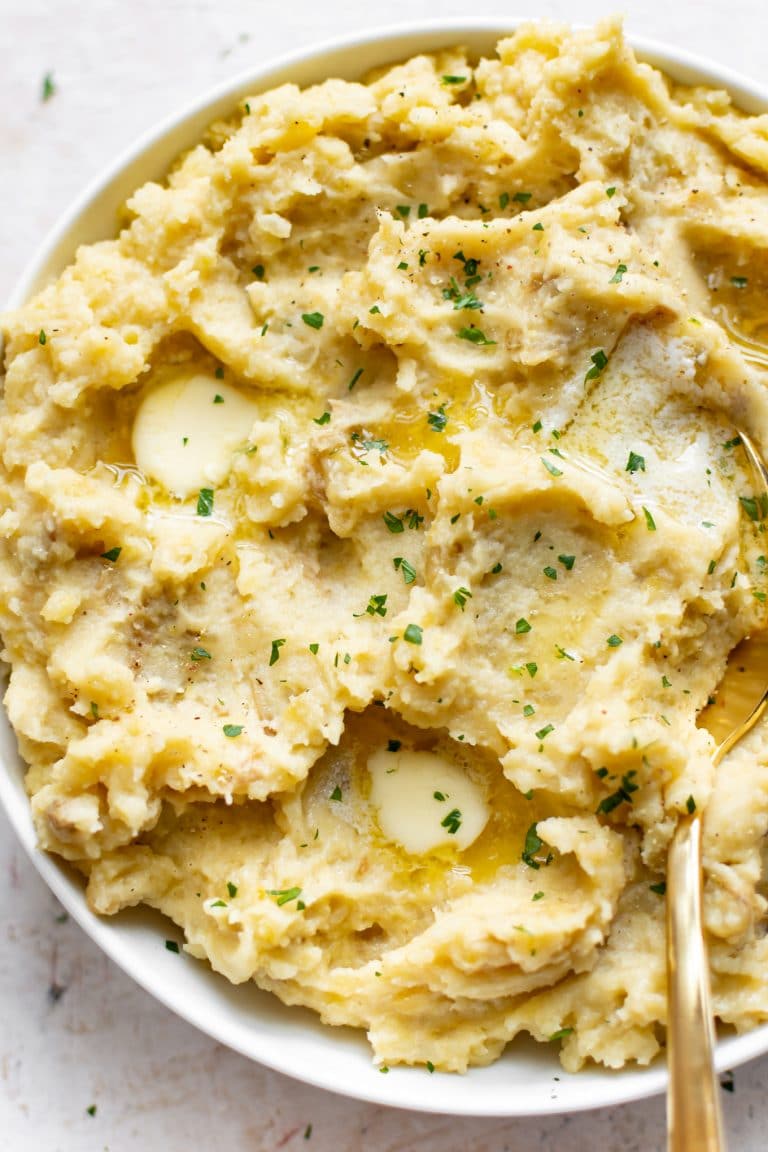 Yup, another mashed potatoes recipe. I like giving you options. 😉 These are extra creamy and buttery!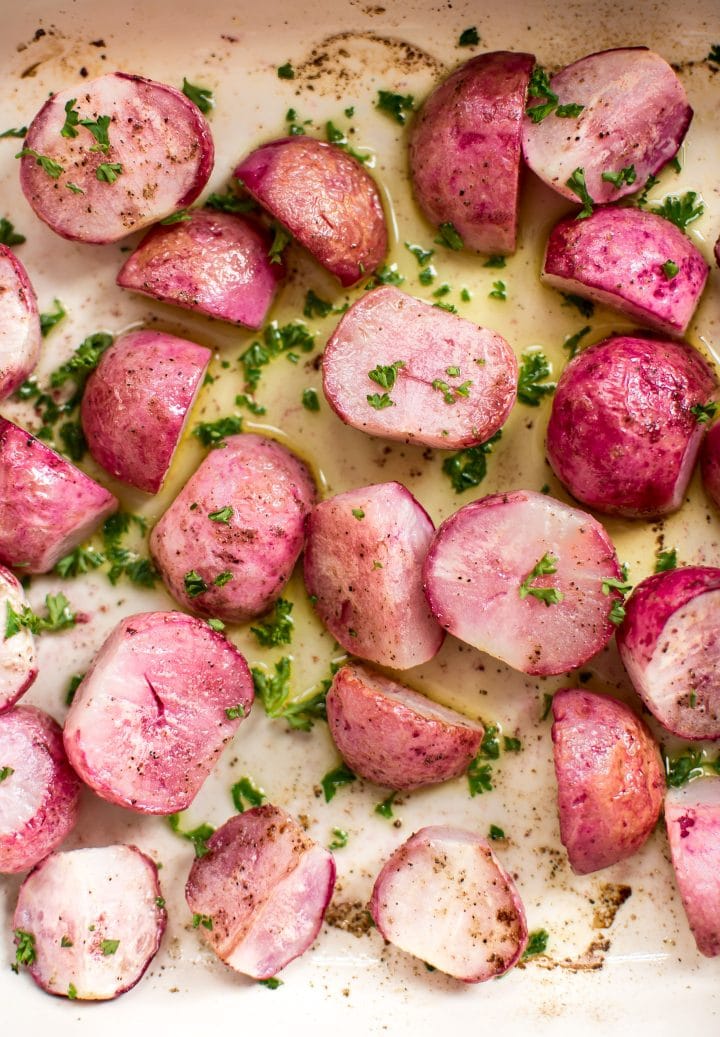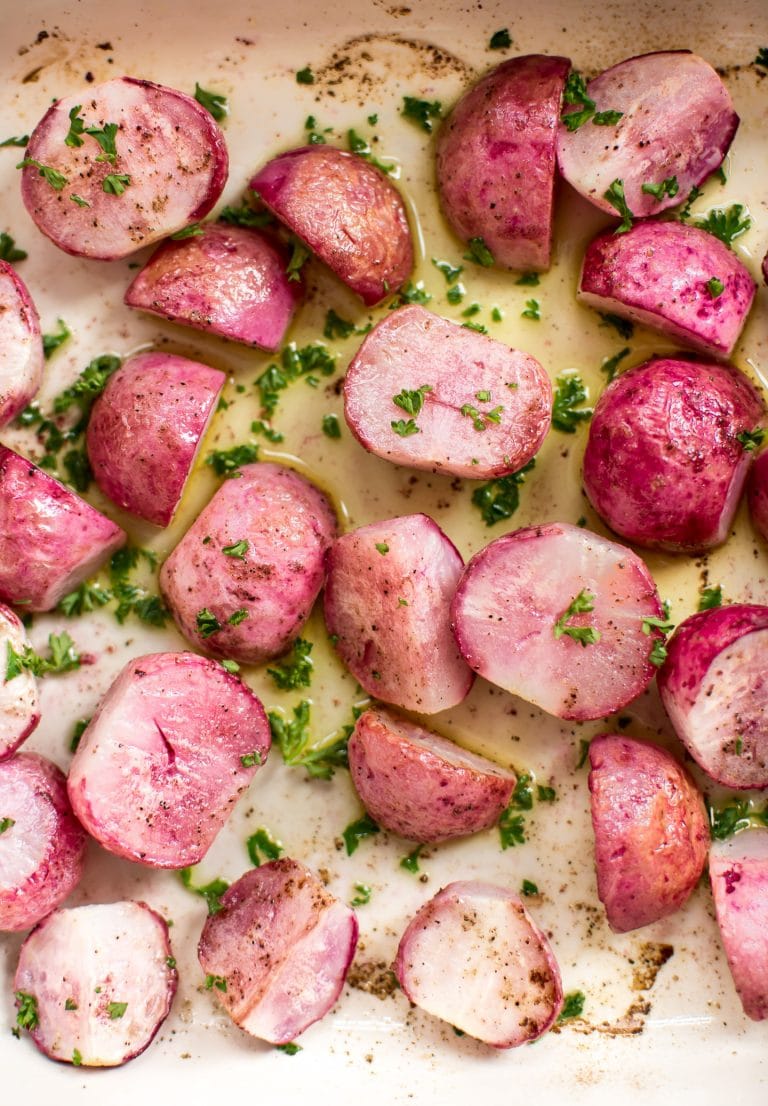 These are a great low-carb alternative to roasted potatoes. They will also look beautiful on your table!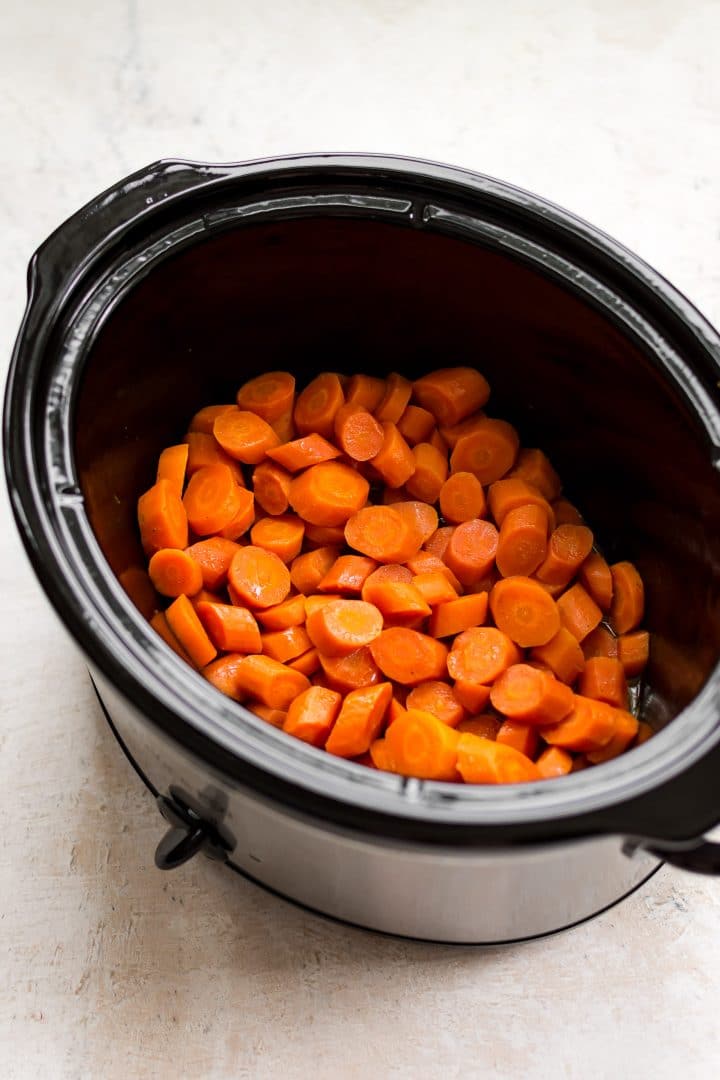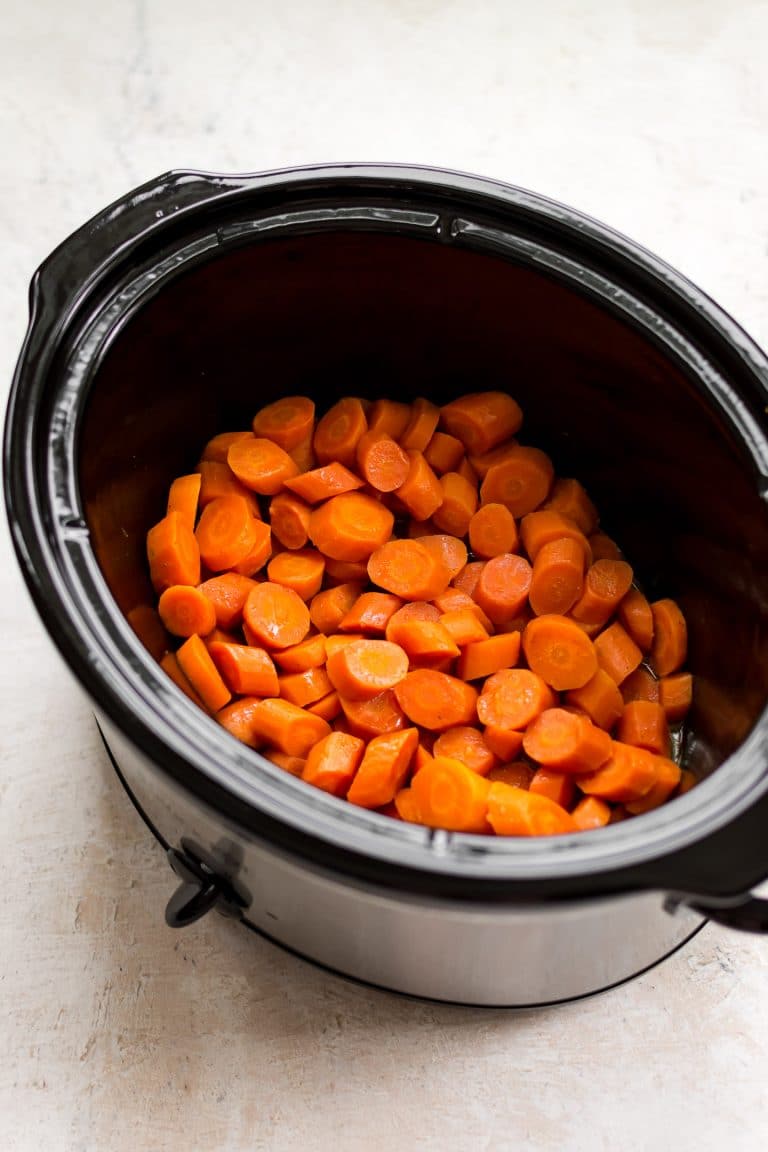 These Crockpot honey glazed carrots are a super simple side dish that frees up your stove and requires minimal effort.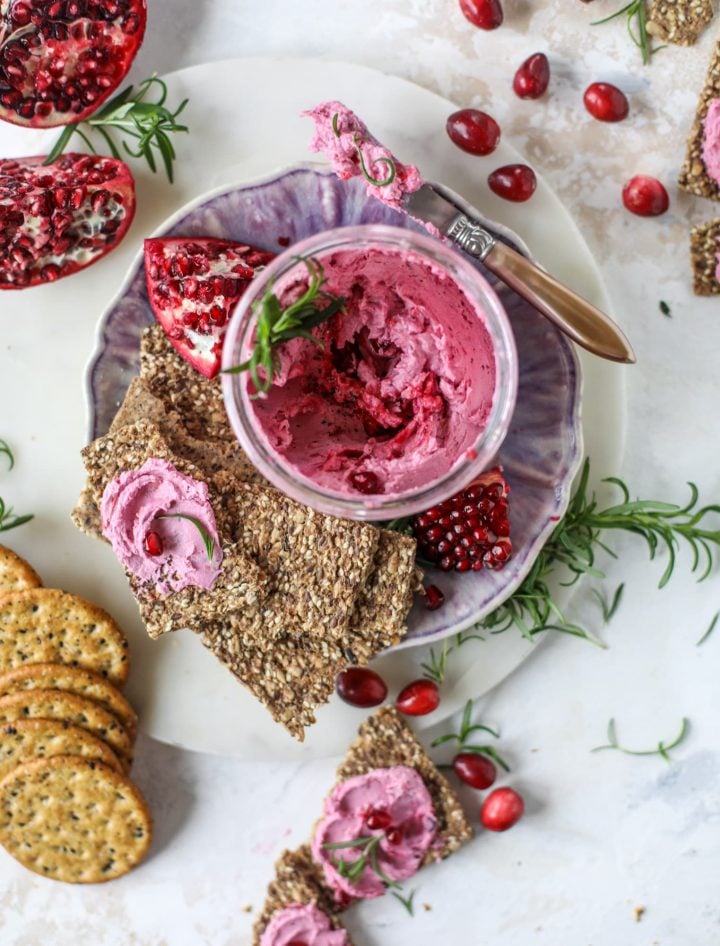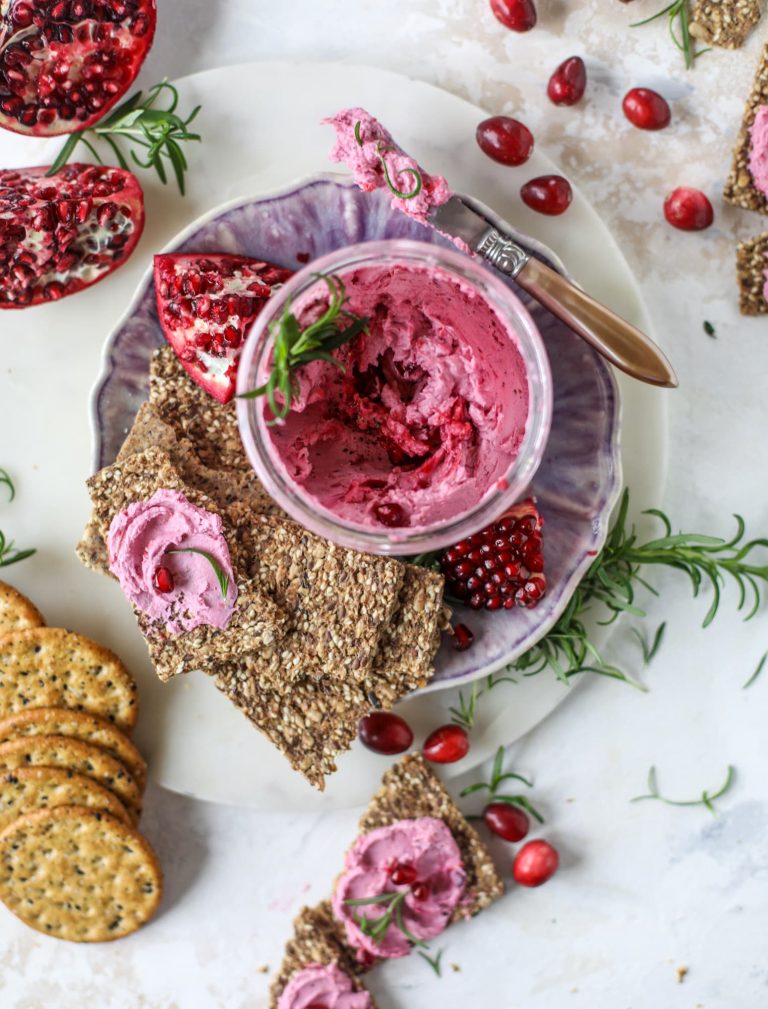 How gorgeous is this festive spread? It's just perfect for snacking on this Thanksgiving!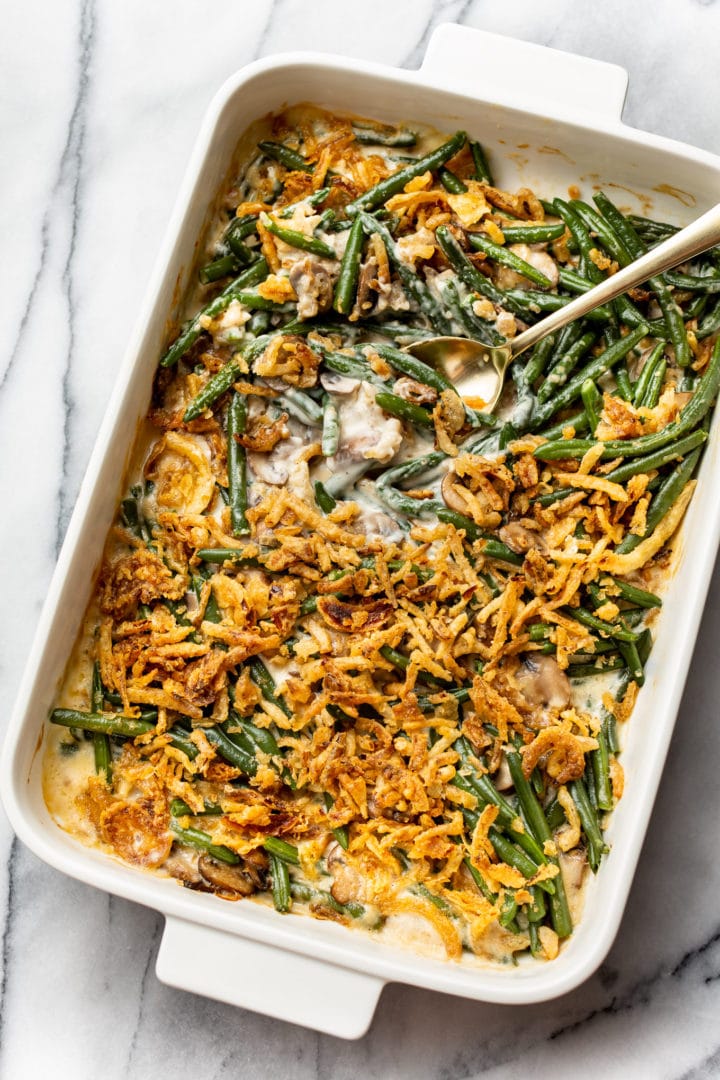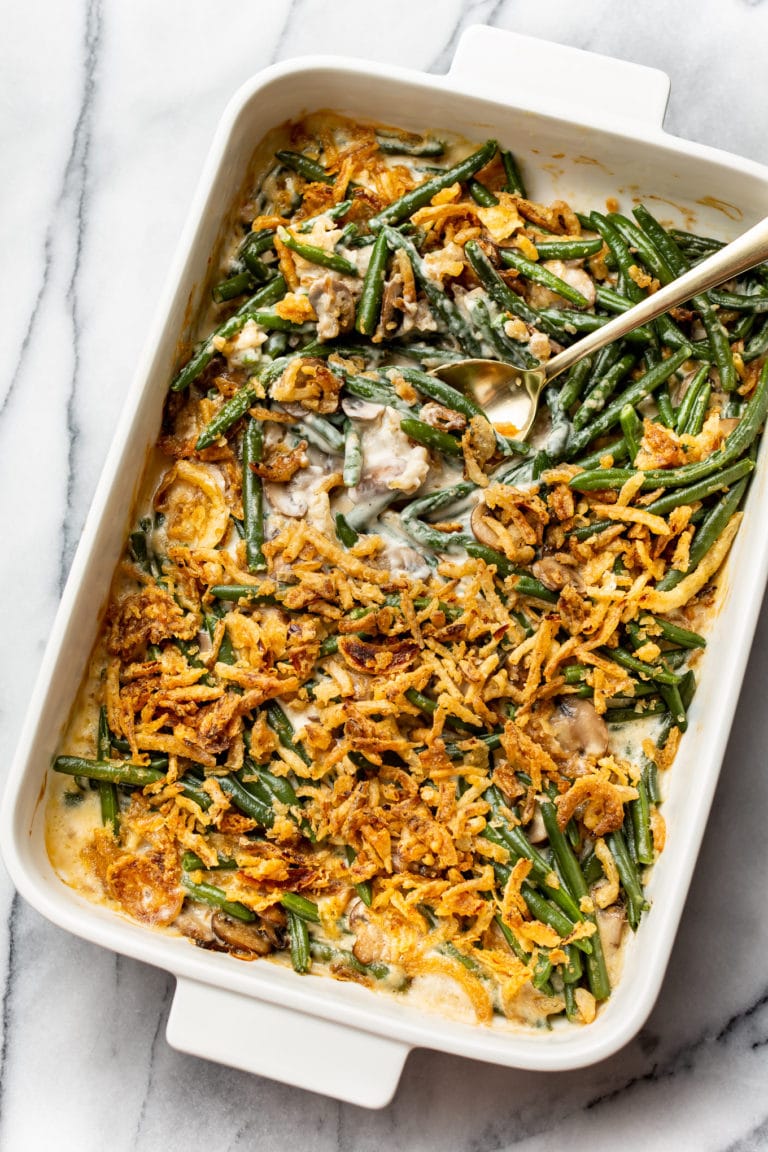 And last but not least, this is my version of the classic side dish. It's almost from scratch, but not quite - I use French's fried onions to save time. Plus, they're delicious.
Which of these Thanksgiving side dishes is your favorite?
You may also like to check out The Best Thanksgiving Turkey Recipes.