This roundup of 20 healthy pumpkin recipes will satisfy your pumpkin cravings all fall long! Half the recipes are sweet, and half the recipes are savory.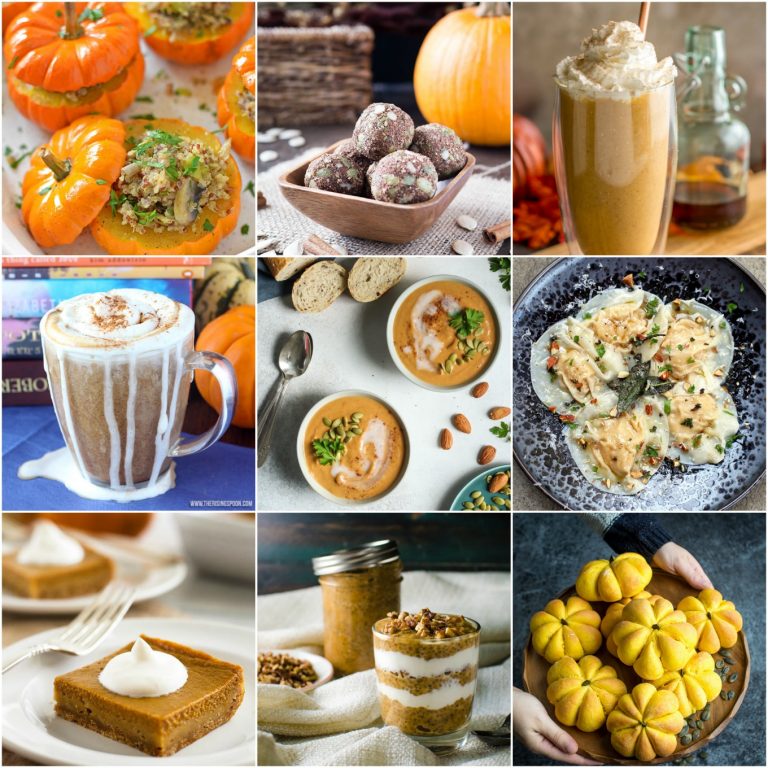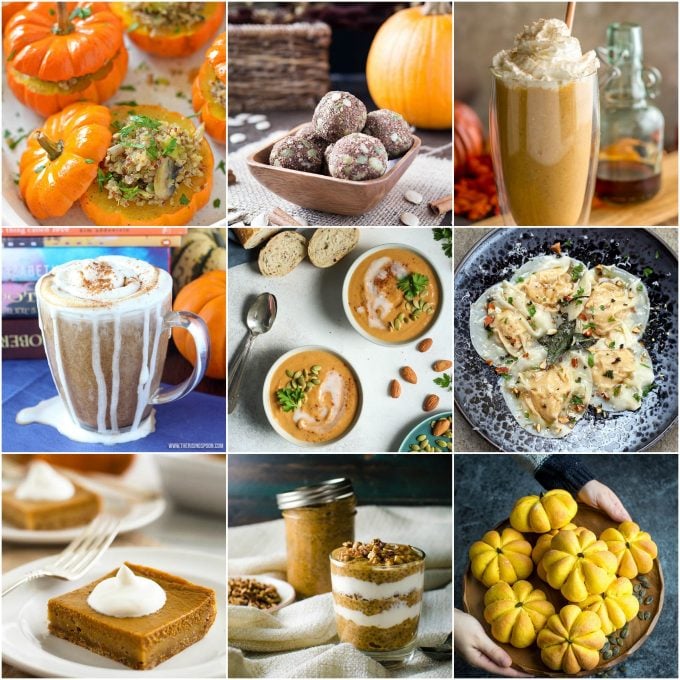 Ah pumpkin season. You either love it or hate it. I actually have come around a bit. I still groan when I start seeing pumpkin in August, and I don't mow people down to get my PSL fix, but I feel a little better about it than I did last year. 😉
Here we go… let's start with the sweet ones!
SWEET PUMPKIN RECIPES: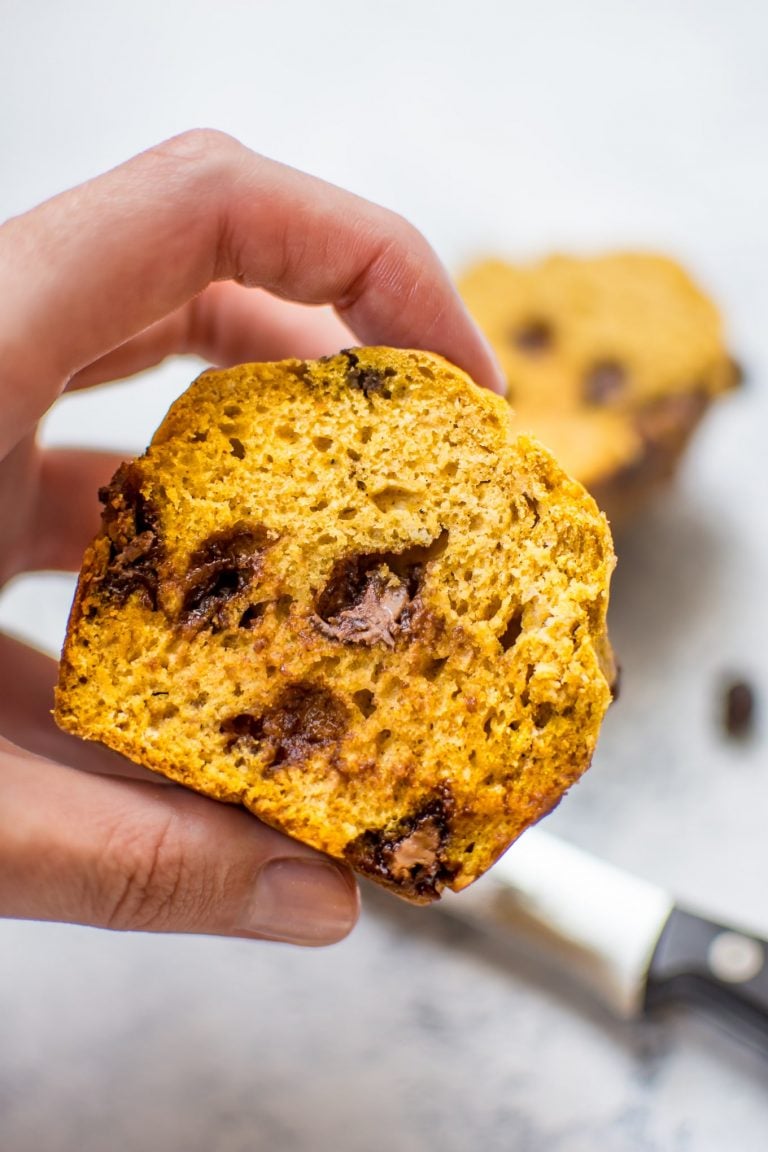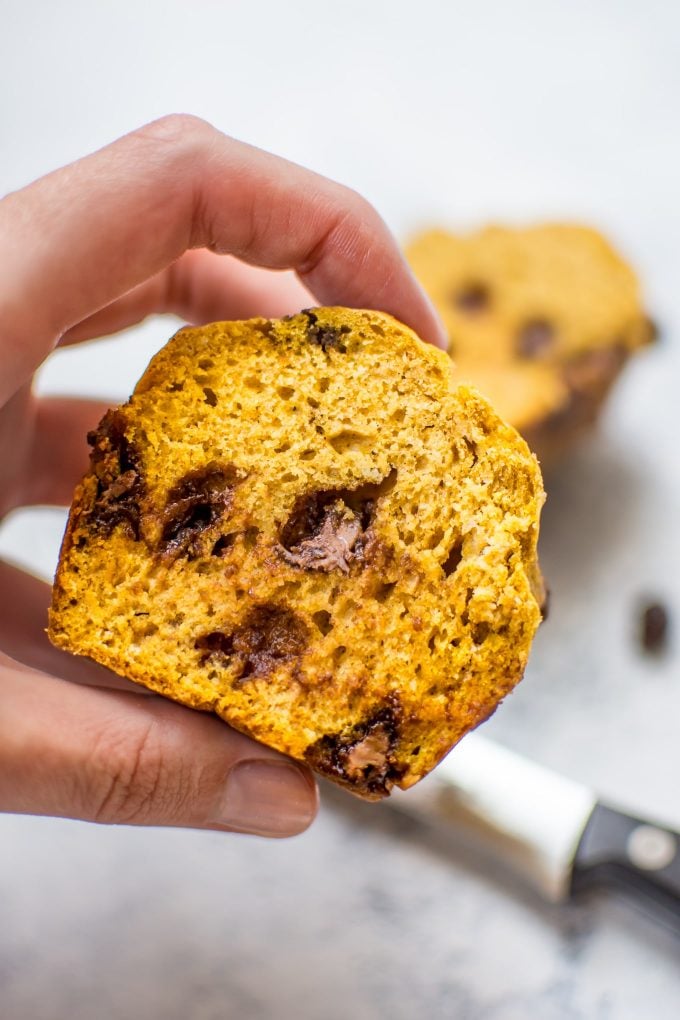 Healthy pumpkin muffins from Salt & Lavender. I spent quite a while tweaking this recipe to make the perfect moist muffins that clock it at under 200 calories each.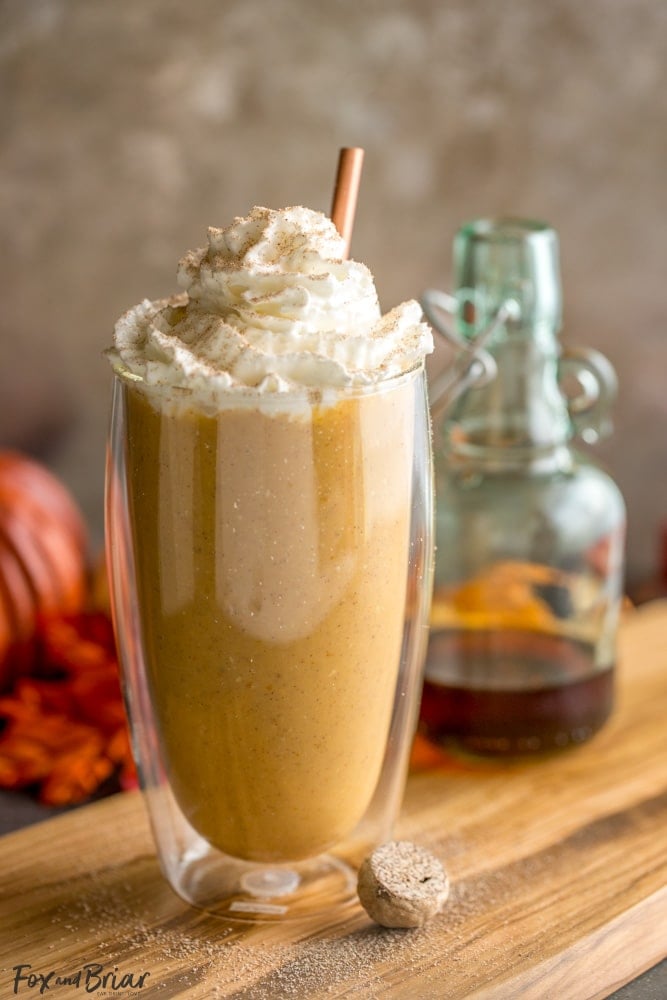 Healthy pumpkin pie smoothie from Fox and Briar – an easy way to get your pumpkin spice fix without all the empty calories. It's naturally sweetened, gluten free and contains no artificial ingredients!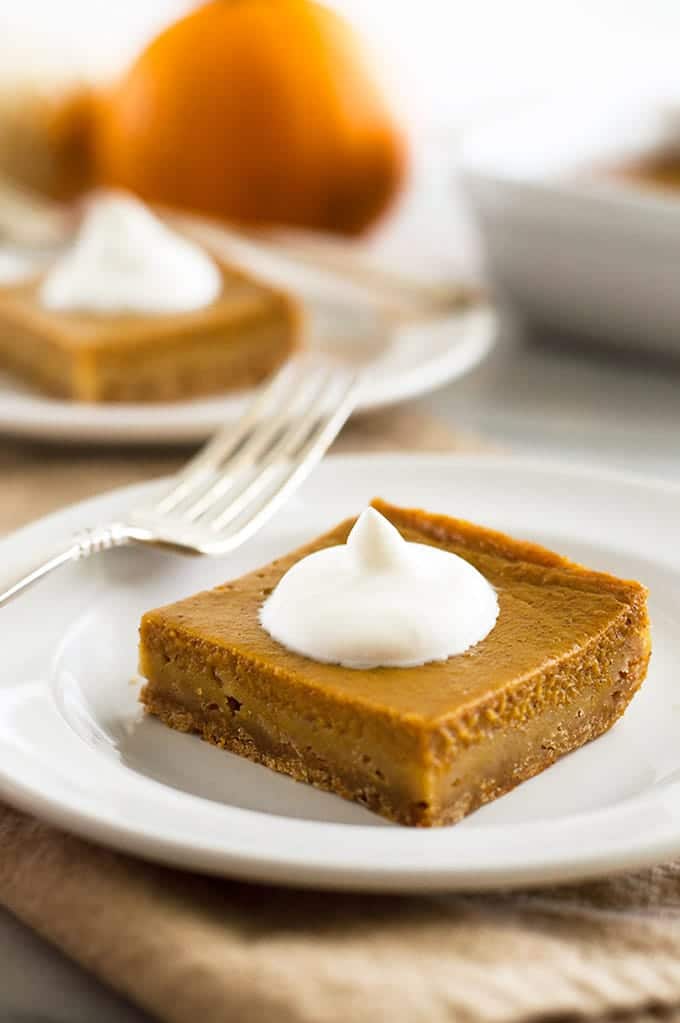 Mini skinny pumpkin pie from Baking Mischief – this had me at mini. And skinny. 'Nuff said.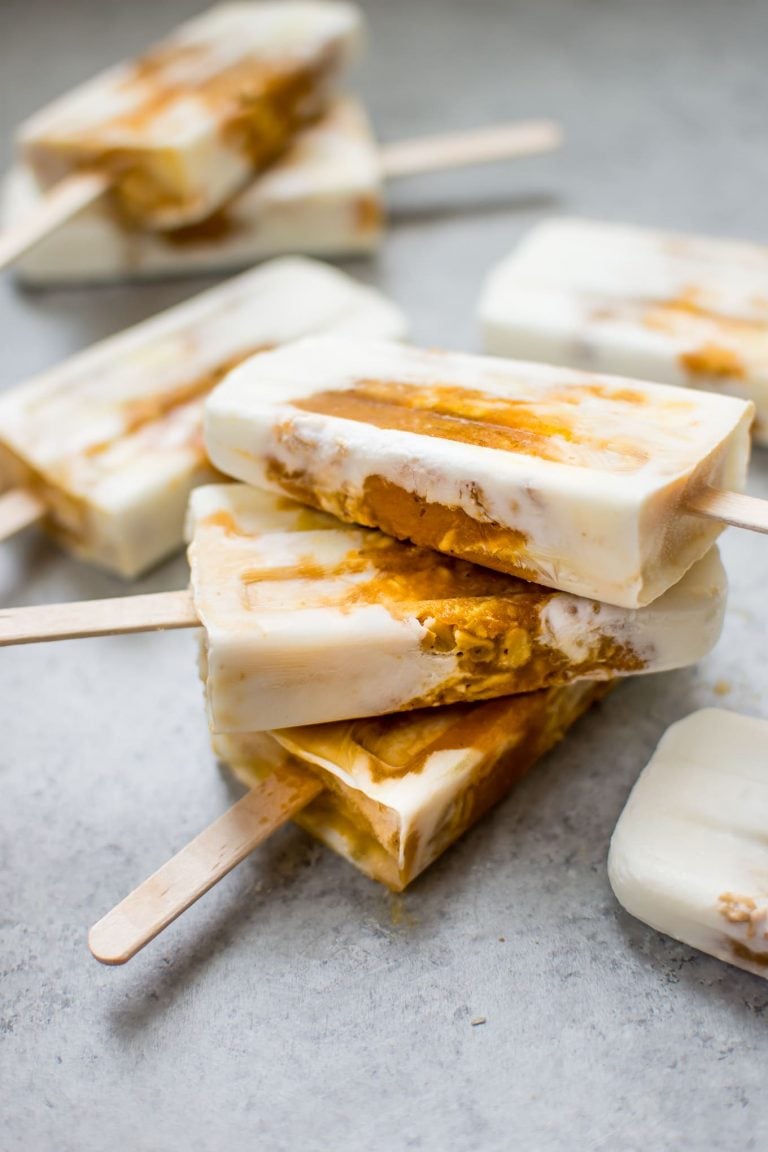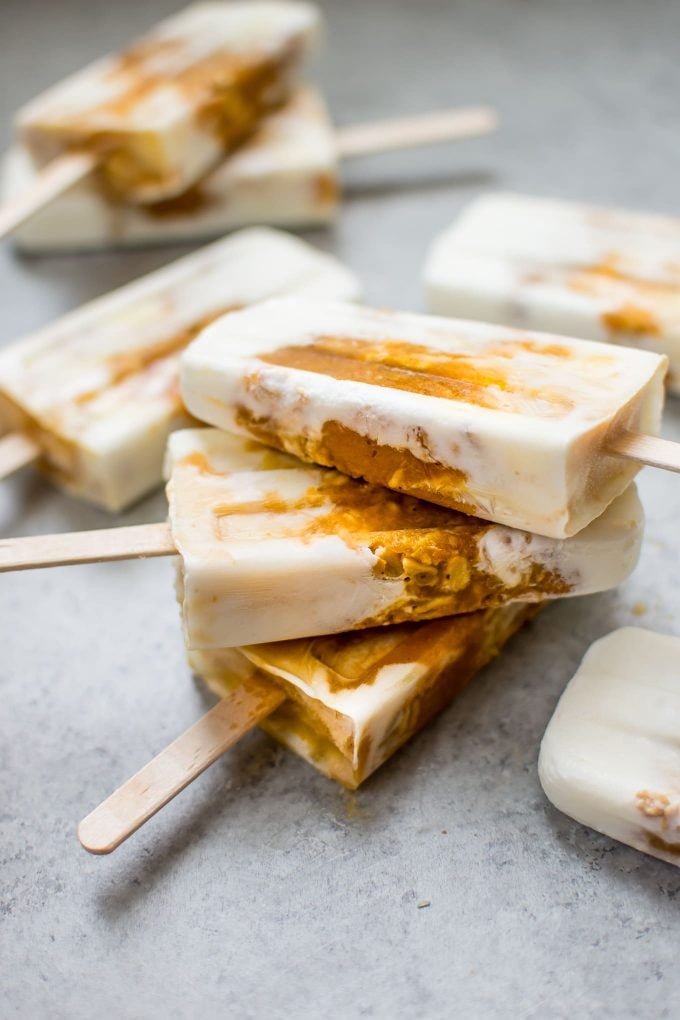 Pumpkin breakfast popsicles from Salt & Lavender – these babies make breakfast a little more fun. 😉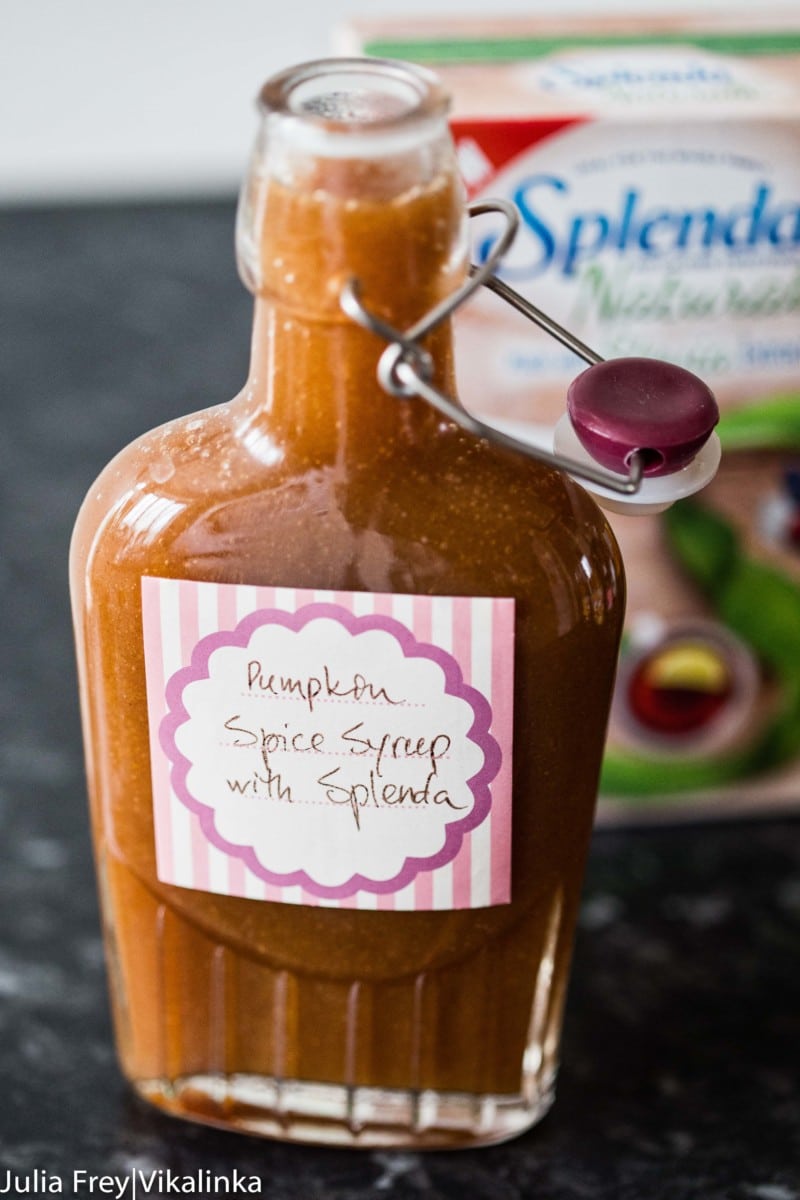 Healthier pumpkin spice syrup from Vikalinka – an easy way to pumpkin-ify those homemade lattes!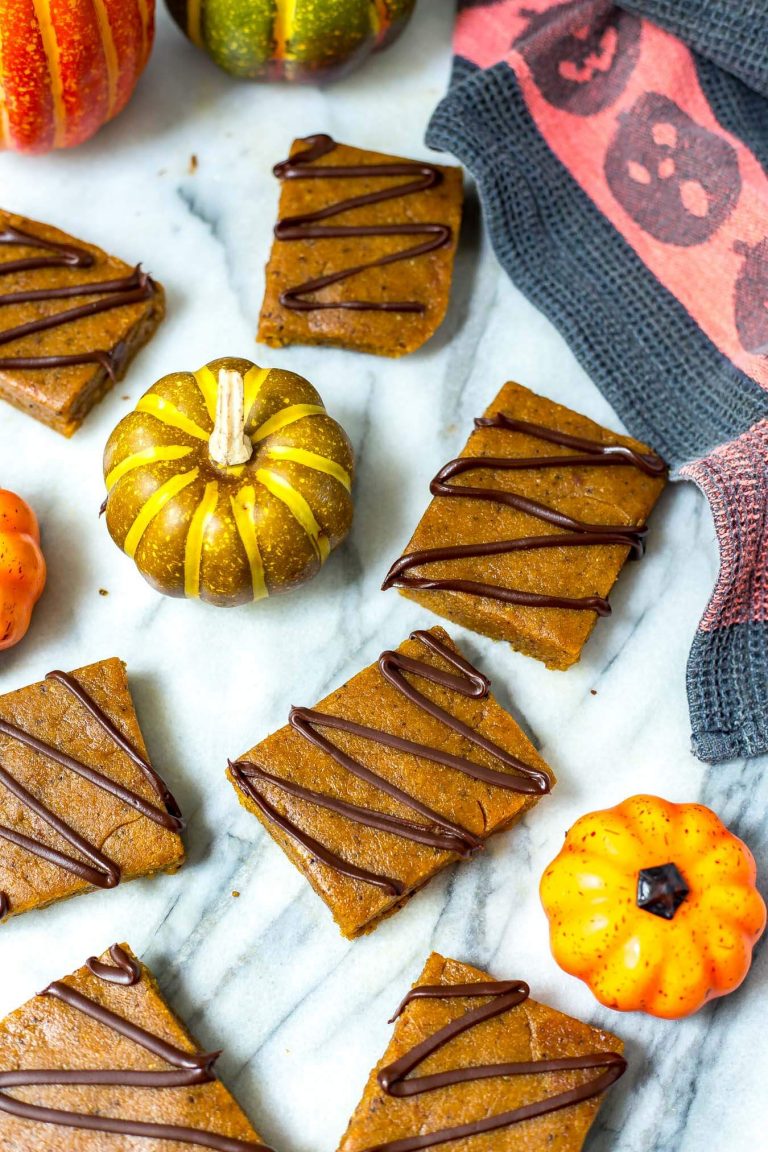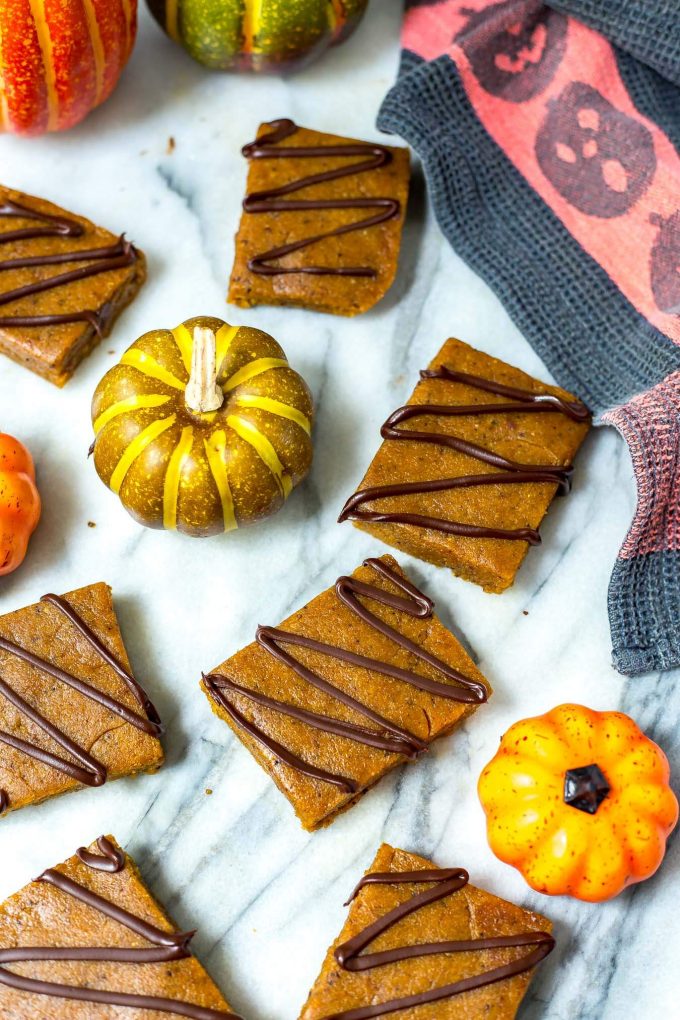 Pumpkin spice latte protein bars from The Girl on Bloor – these will get you through your workout!!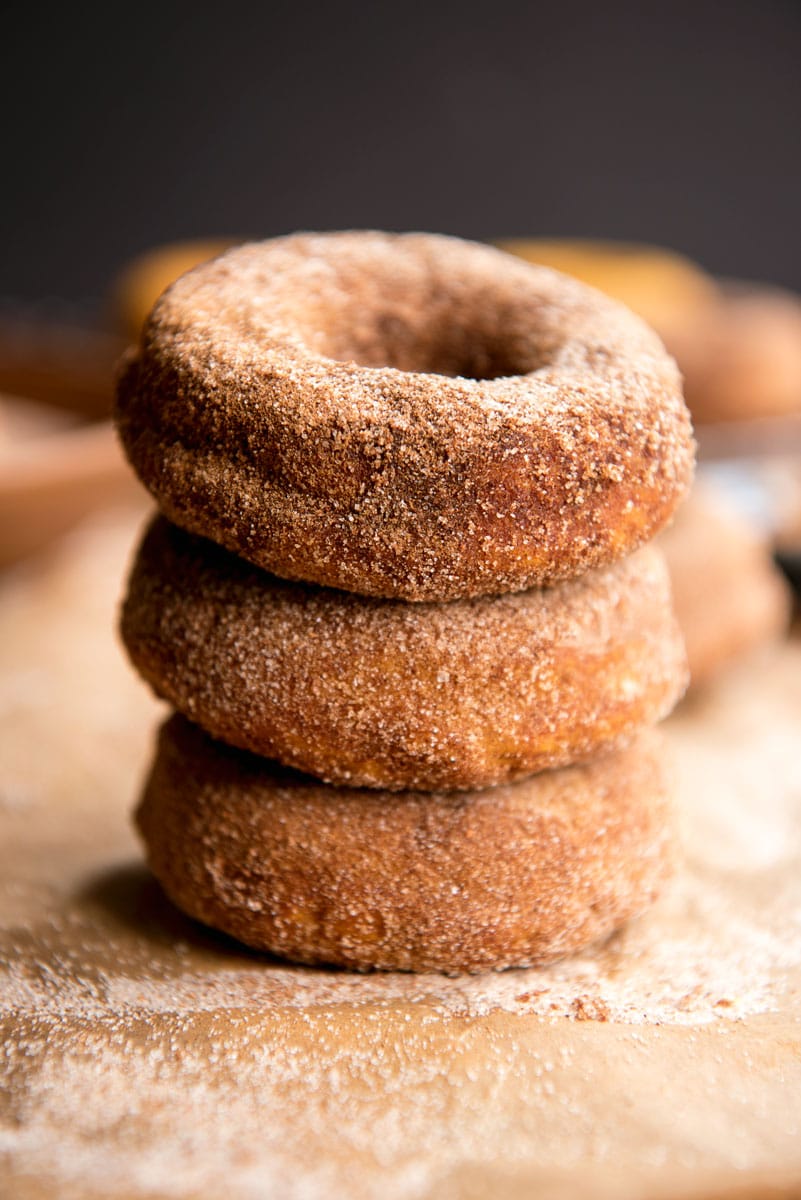 Healthier baked pumpkin donuts from A Side of Sweet – look at that gorgeous color!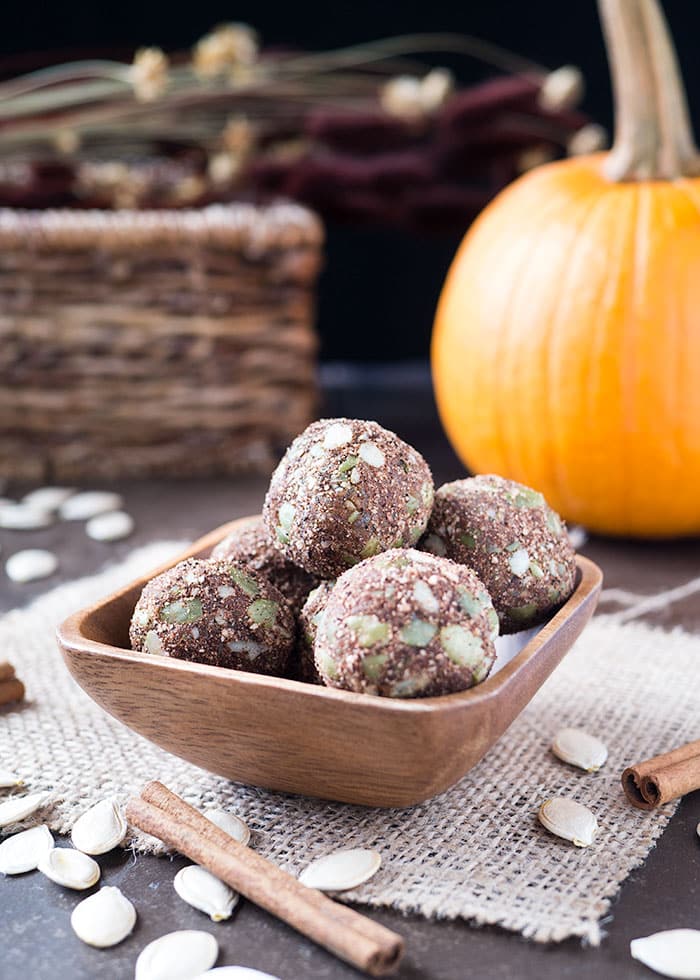 Chai pumpkin espresso bliss balls from Midlife Croissant – these vegan balls of delight will keep your sweet tooth in check!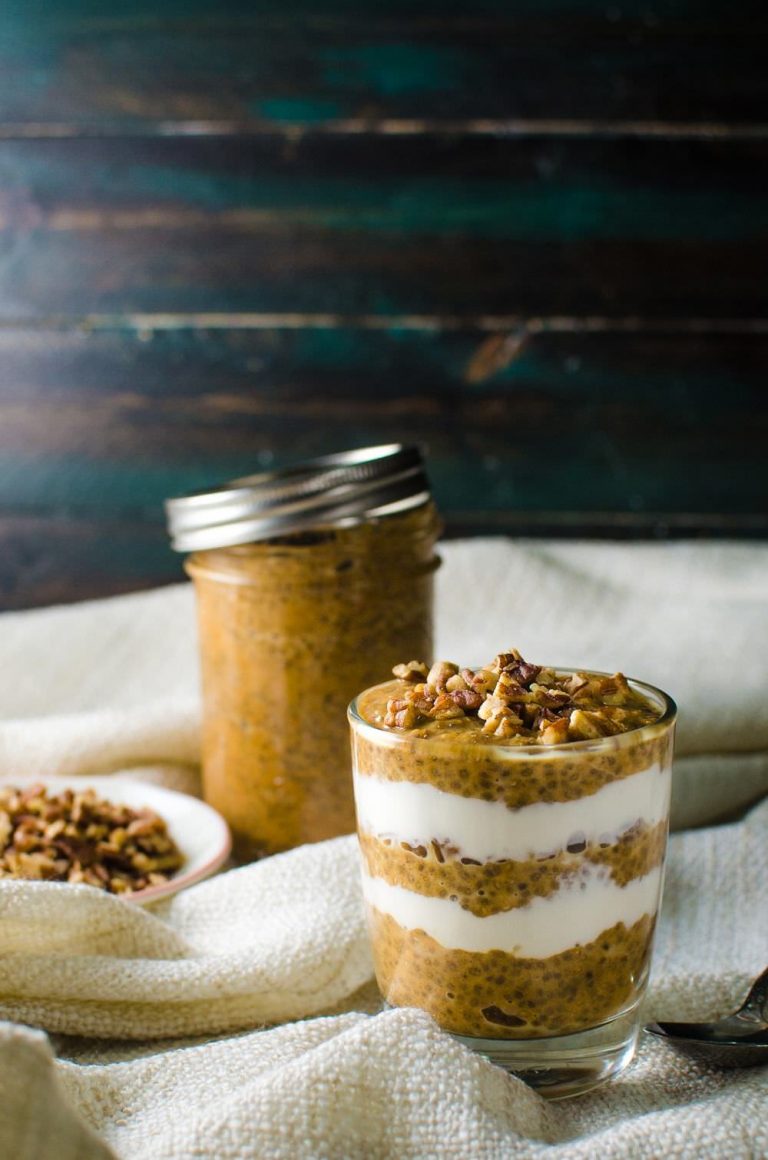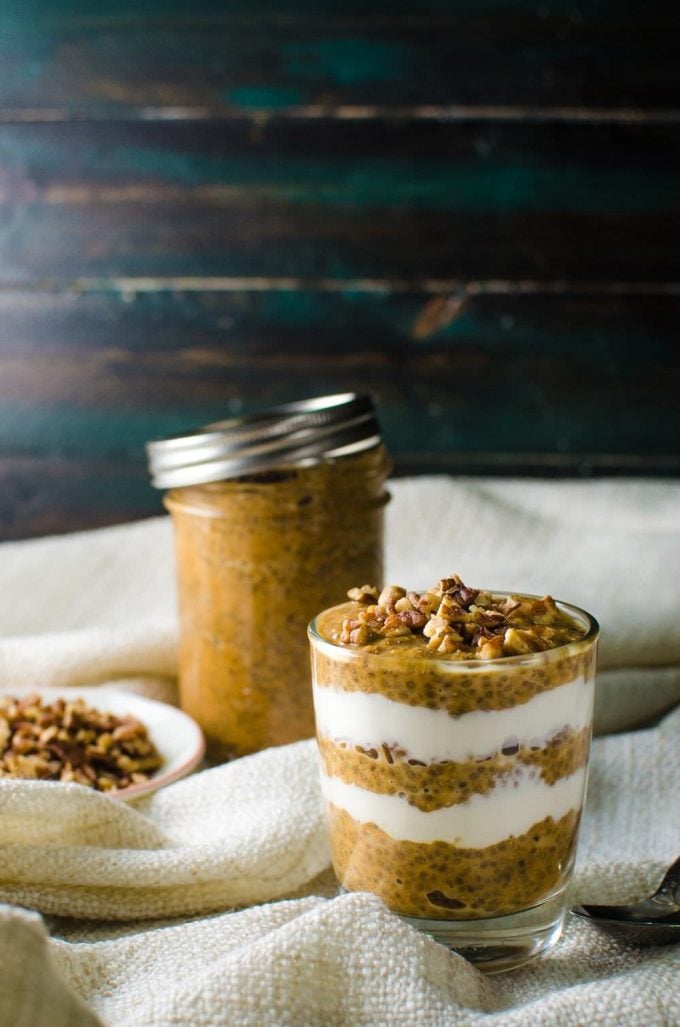 Pumpkin pie chia pudding parfait from The Flavor Bender – this is the ultimate make-ahead fall breakfast! The fridge will work its magic while you snooze.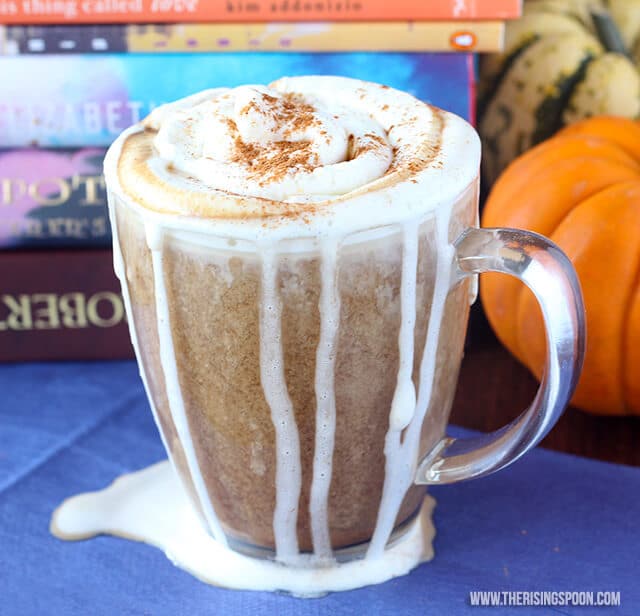 Pumpkin spice latte from The Rising Spoon – ok, hear me out. I know there's like a million of these online, but this Starbucks copycat PSL is vegan, healthier, and that photo looks pretty tempting.
And now for the 10 savory ones…
SAVORY PUMPKIN RECIPES: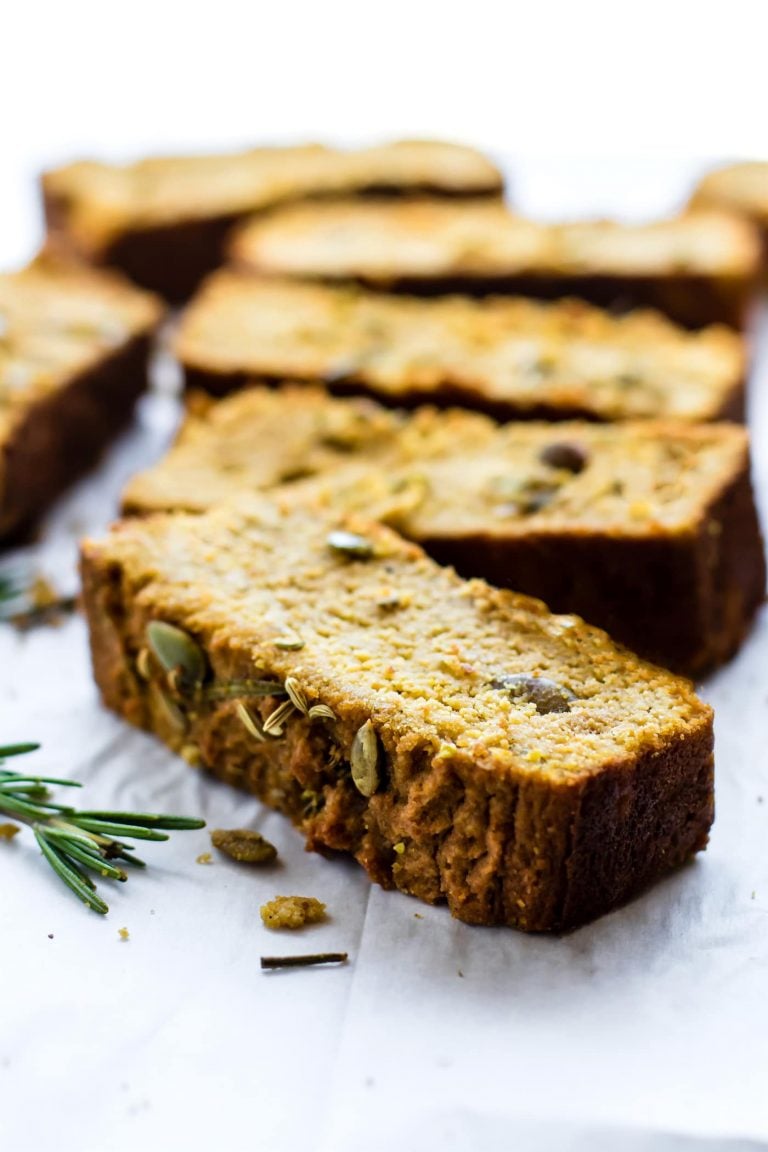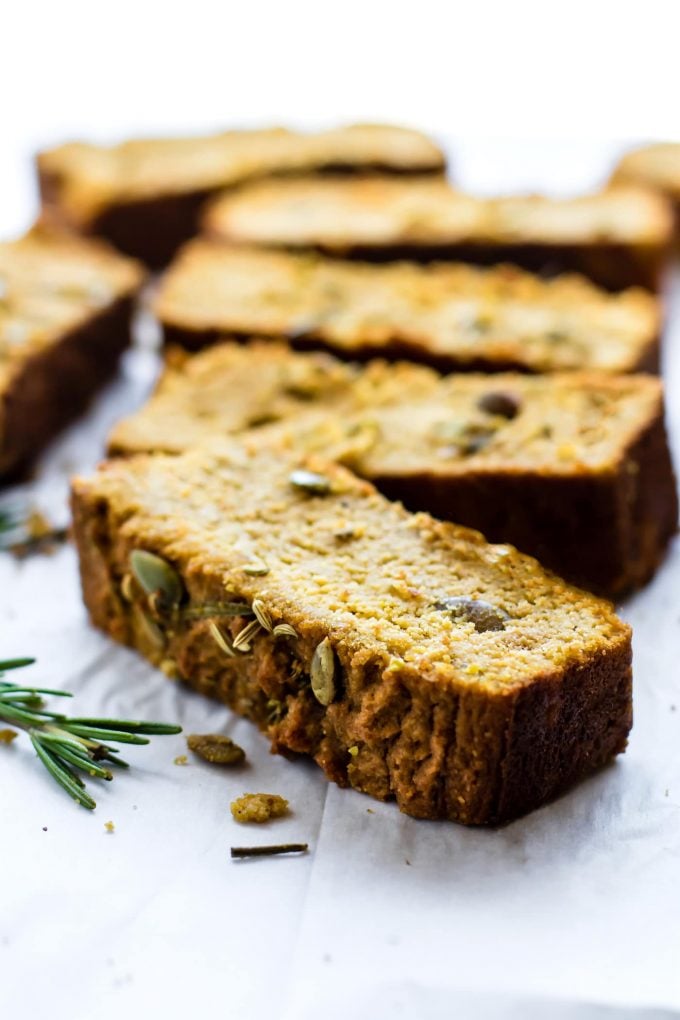 Rosemary paleo pumpkin bread from Cotter Crunch – a healthy savory snack, breakfast, or accompaniment to any soup or chili.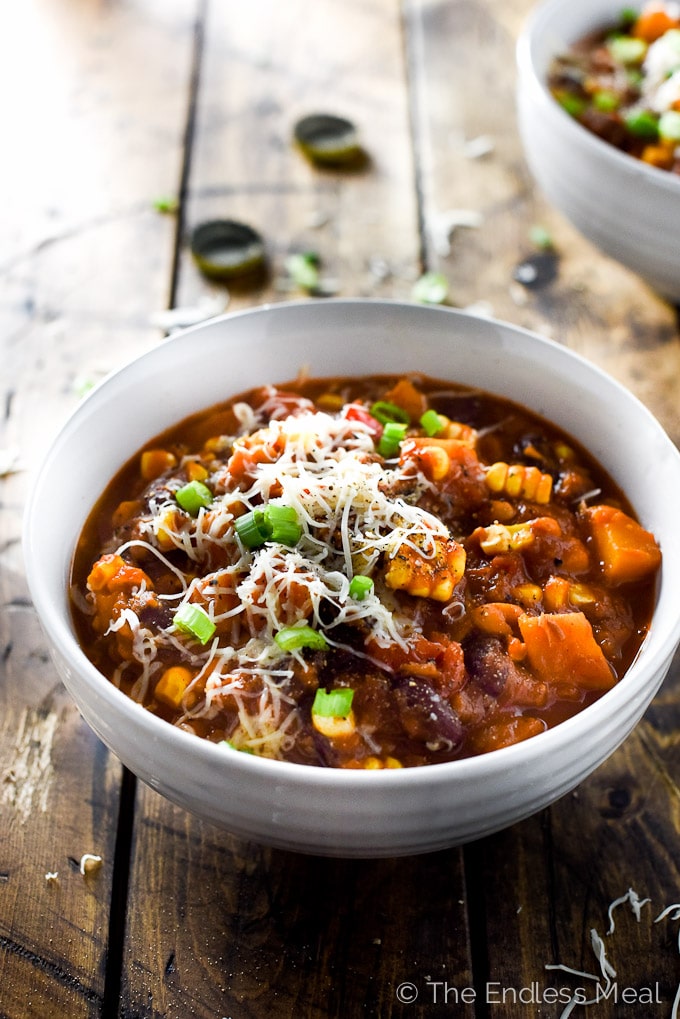 Chipotle bourbon pumpkin chili from The Endless Meal – pumpkin and bourbon in this comforting chili has me seriously curious!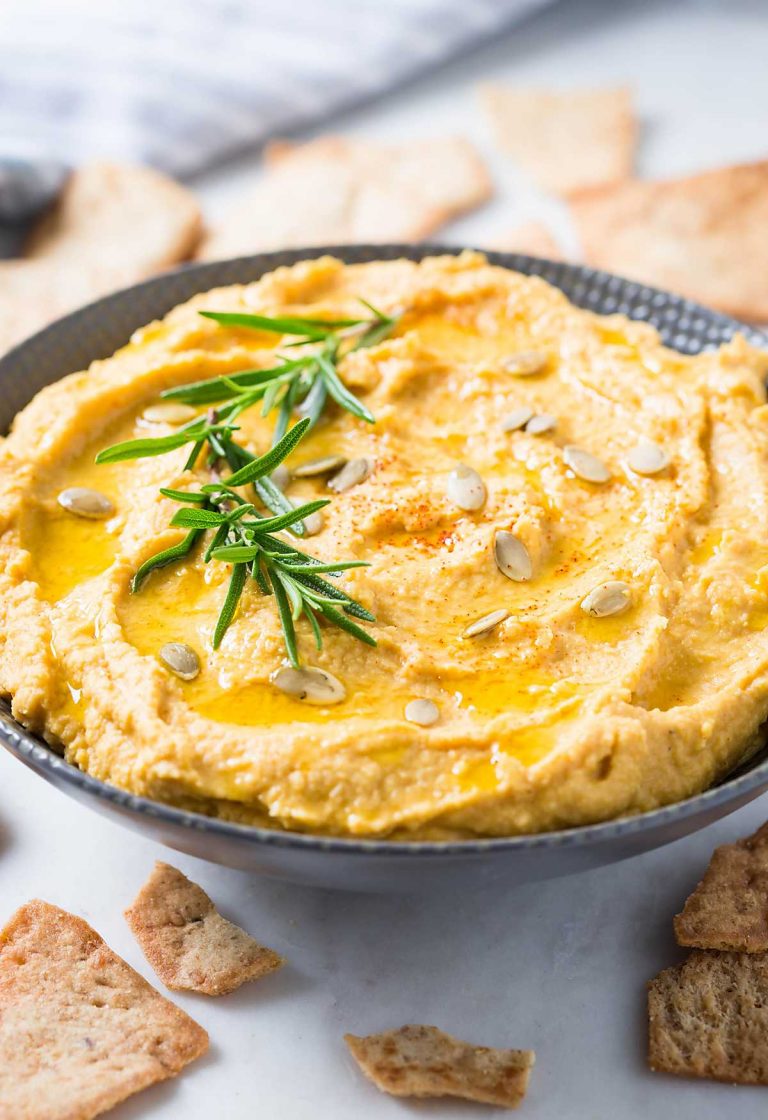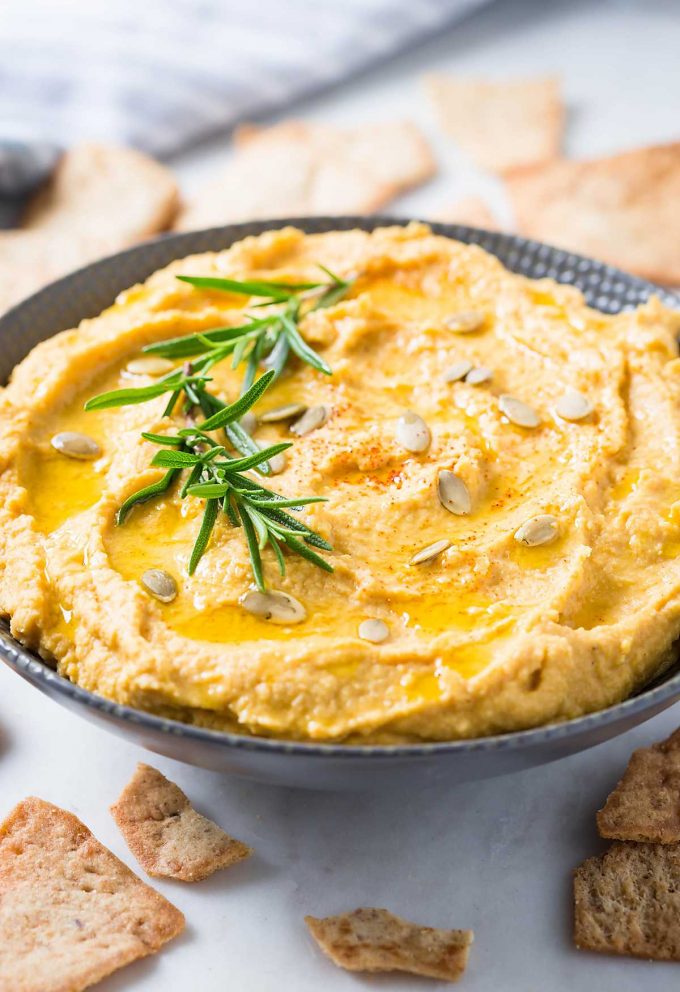 Roasted garlic easy pumpkin hummus from Watch What U Eat because hummus is always delicious.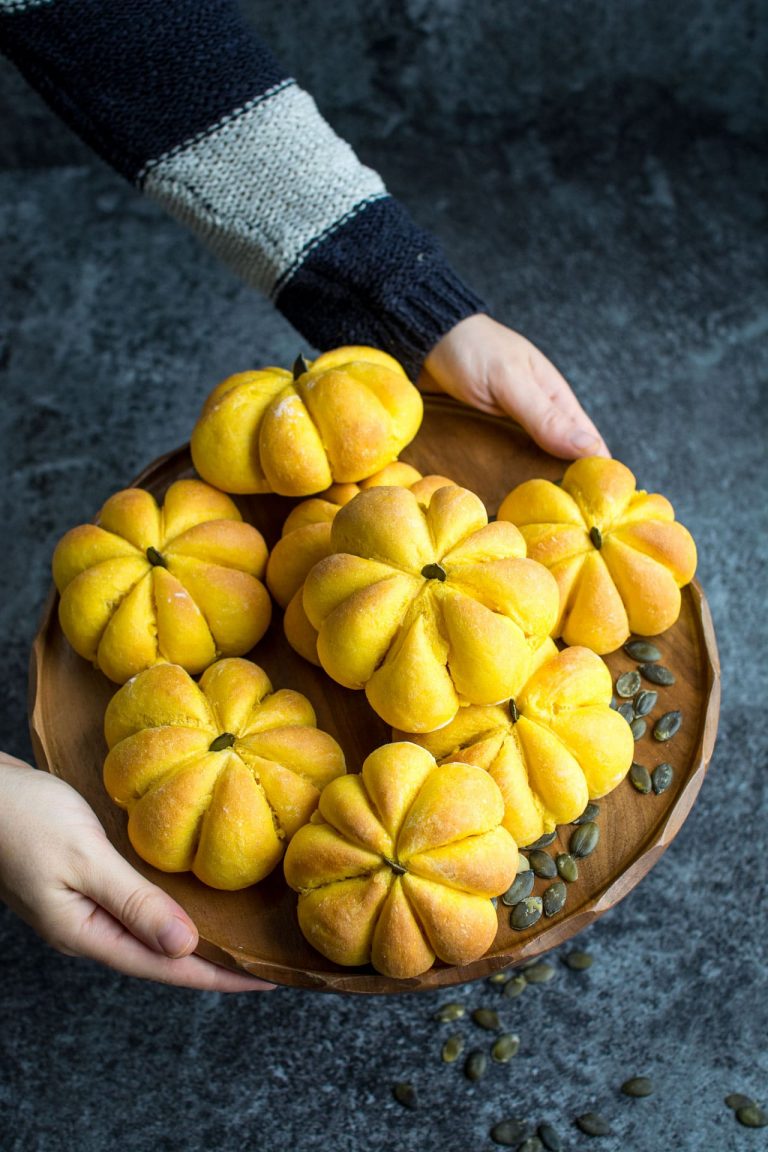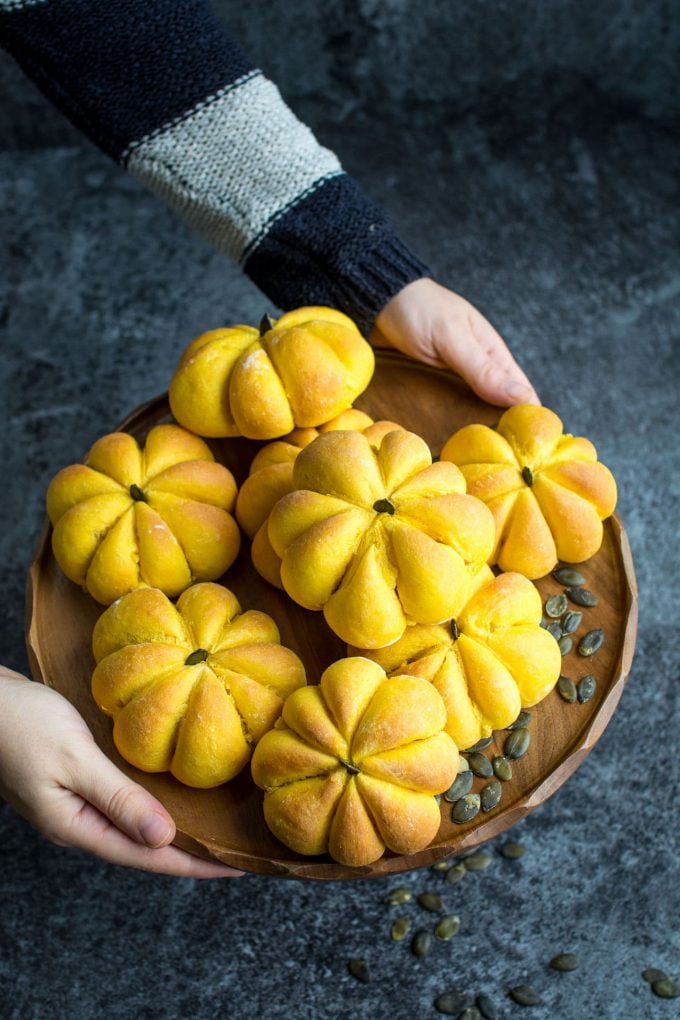 Vegan pumpkin bread rolls from Lauren Caris Cooks – I can't believe how cute and easy to make these are!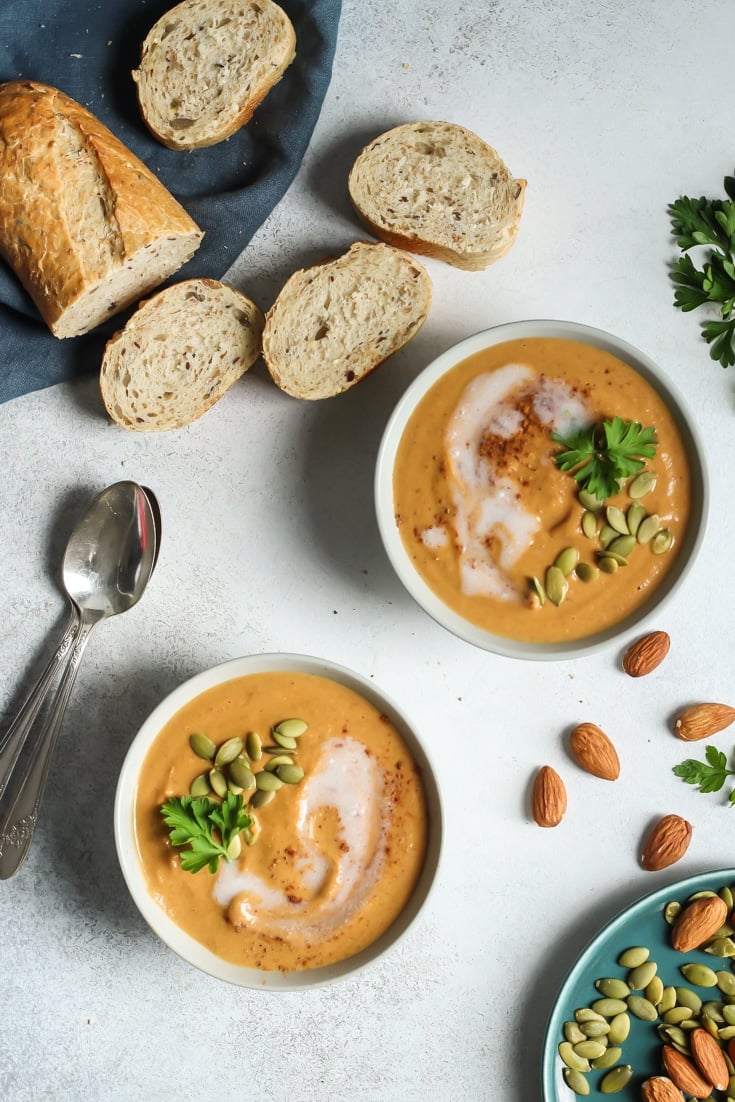 Simple almond butter pumpkin soup from Fit Mitten Kitchen – this cozy recipe is ready in only 30 minutes, and it's also vegan, gluten-free, paleo and even Whole30 compliant.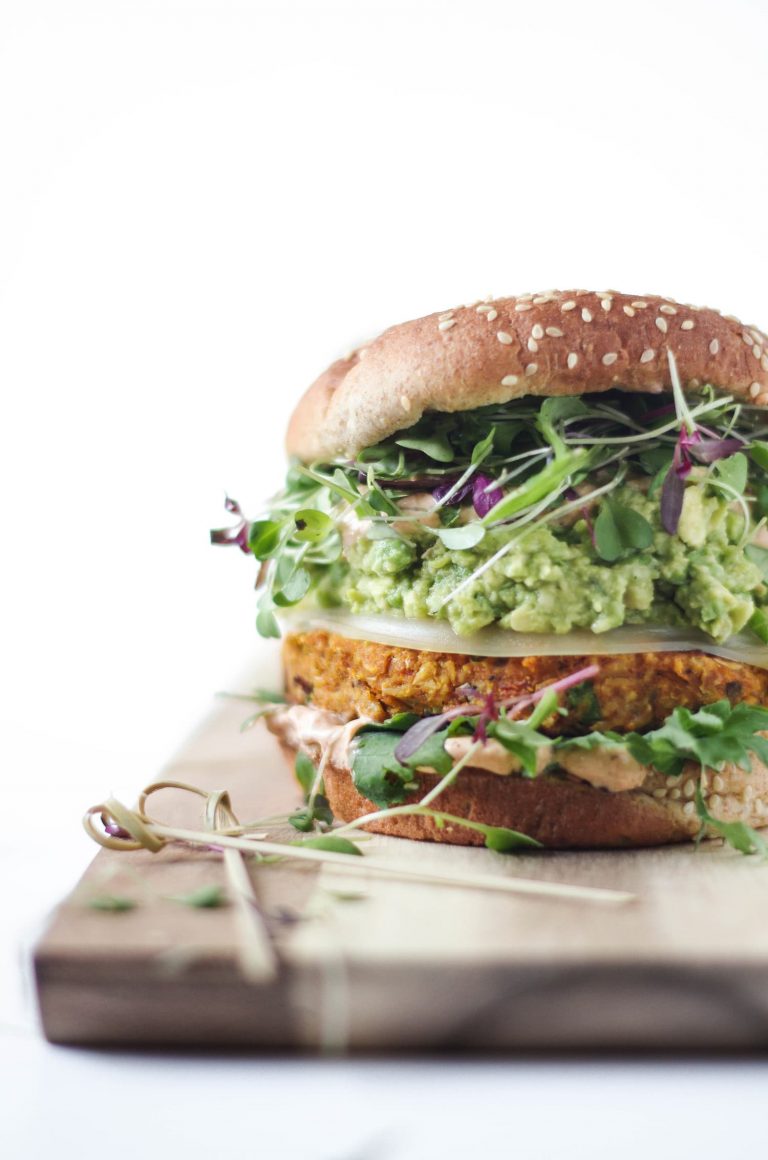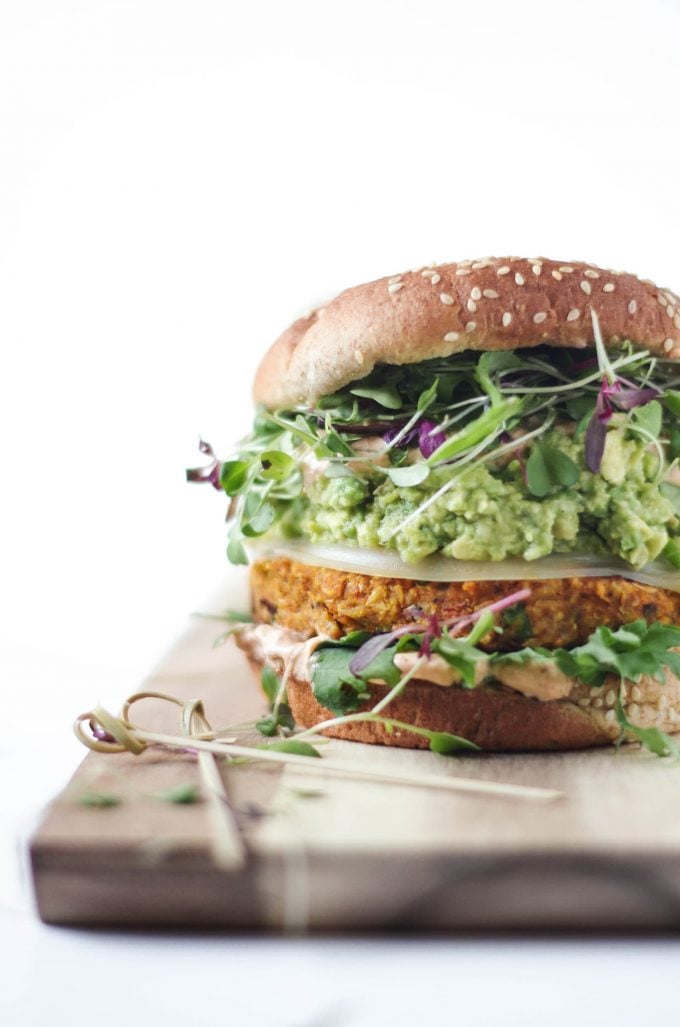 These chipotle pumpkin veggie burgers from Coffee & Crayons are making me hungry. That chipotle spread looks fab!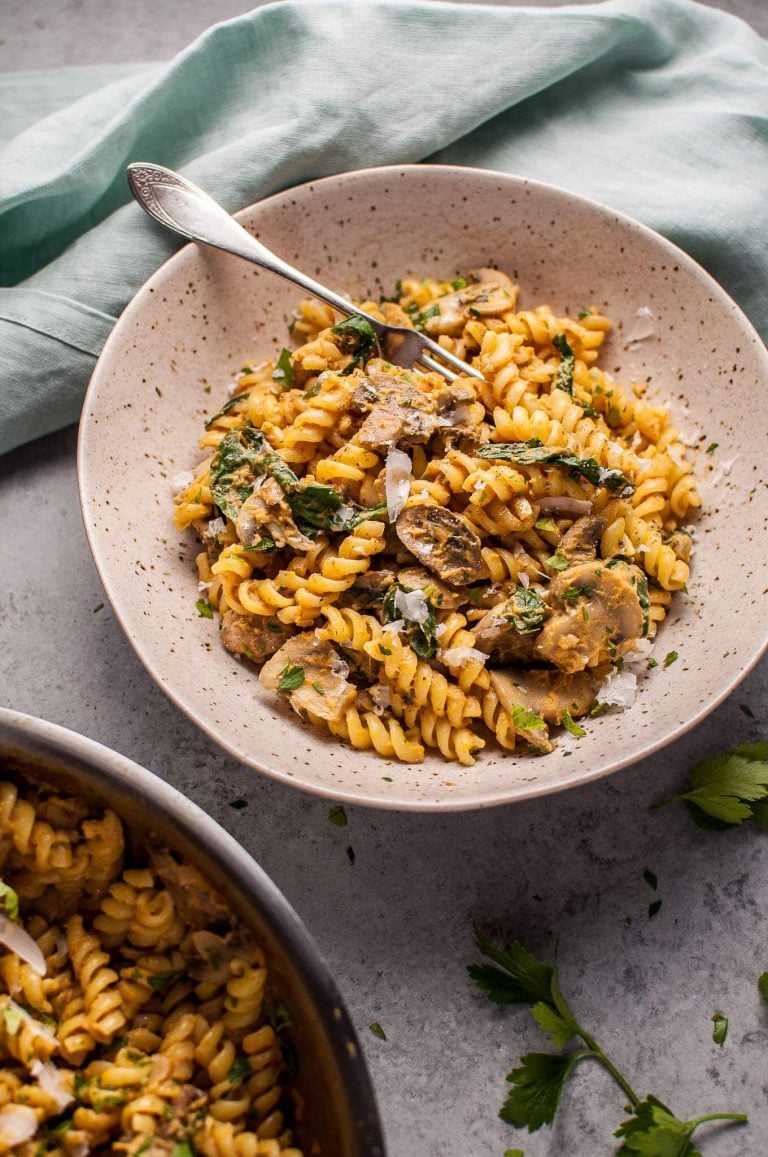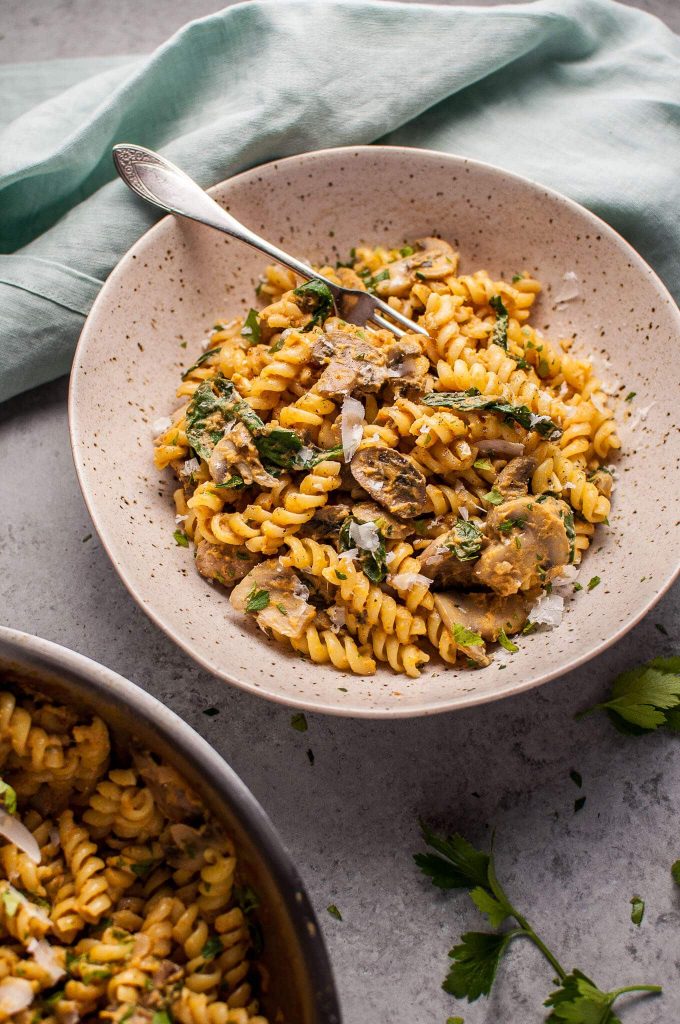 Pumpkin, mushroom, and spinach pasta from Salt & Lavender – a comforting vegetarian pasta dish that comes together easily and will keep you warm all fall long!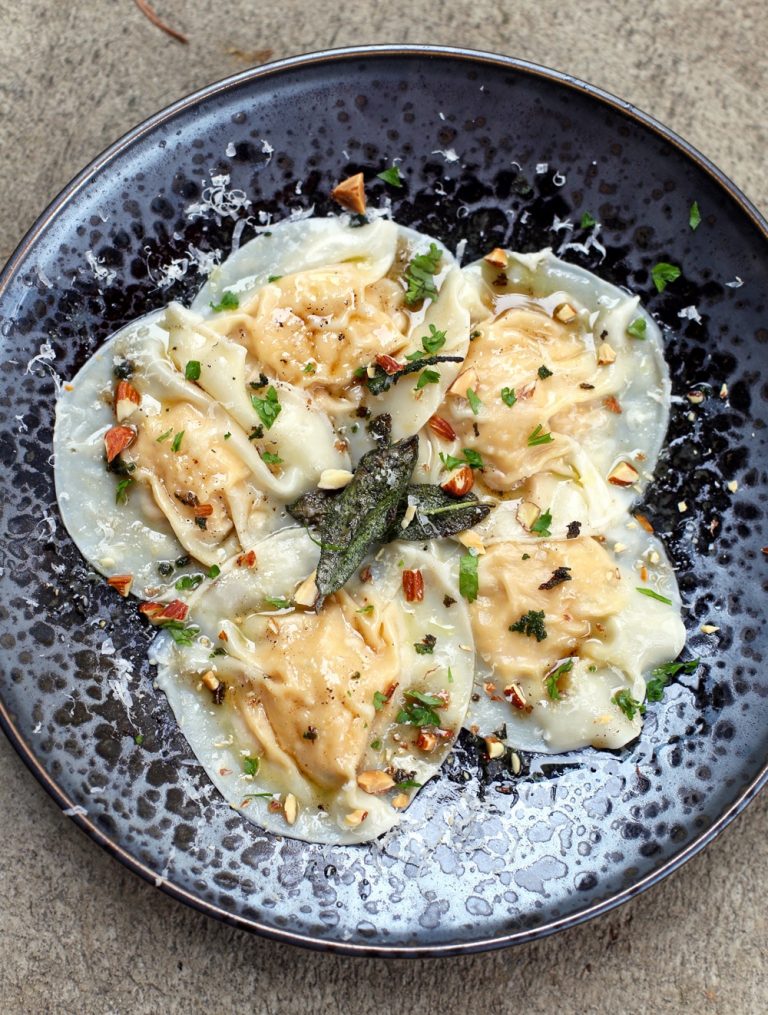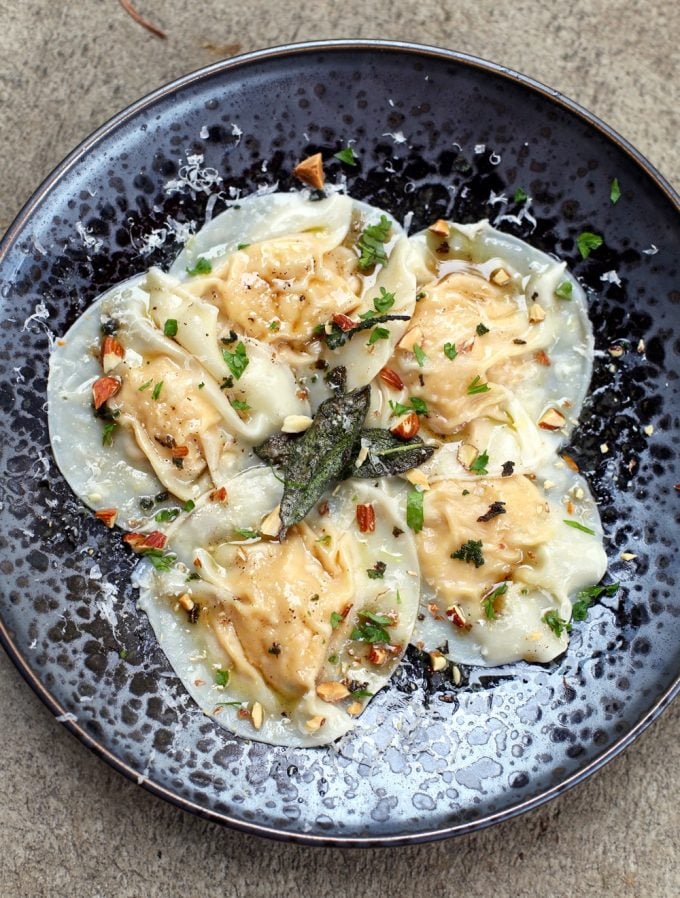 Smoked pumpkin ravioli from Vindulge – I haven't tried pumpkin ravioli before, and now I really want to!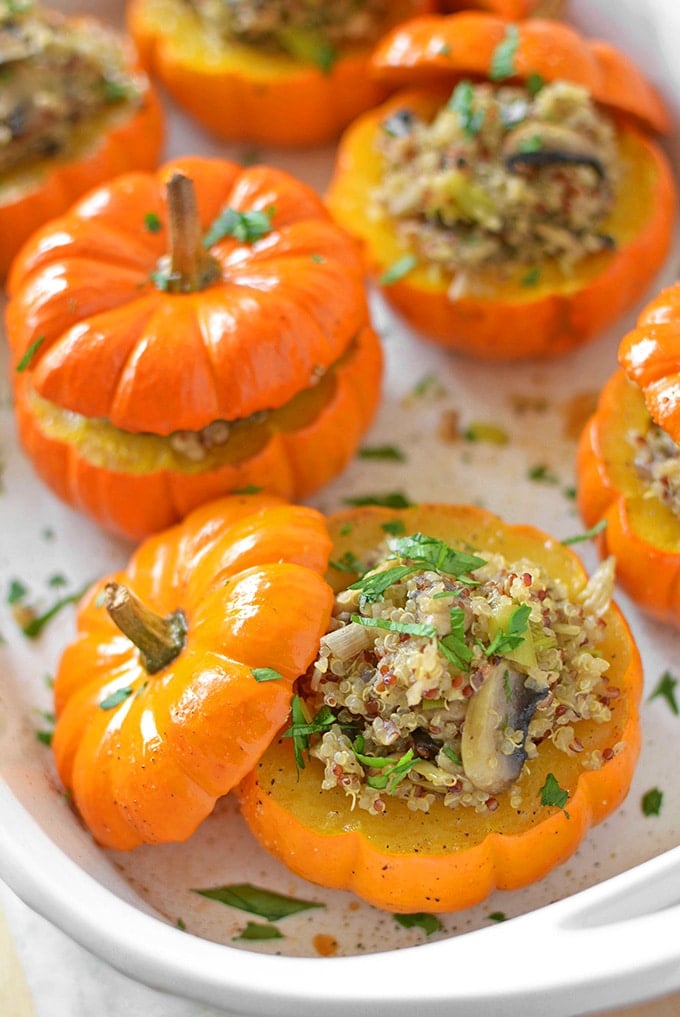 Savory mushroom and quinoa stuffed mini pumpkins from Simple Seasonal – these are just too cute for words, so I had to include them in this roundup!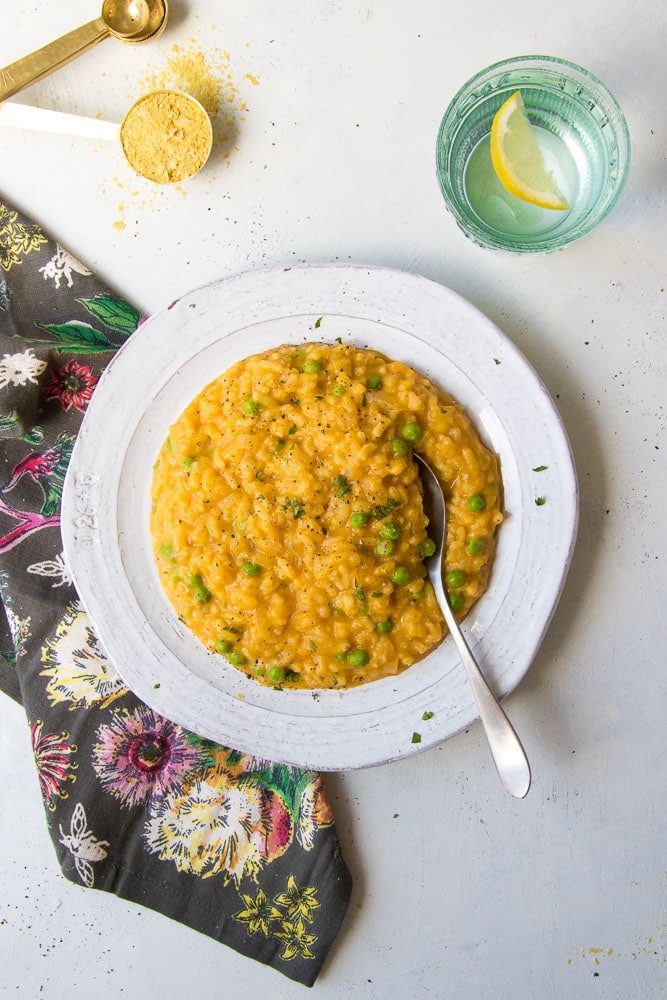 Pumpkin risotto from Eating by Elaine – who doesn't love naturally creamy risotto? Here's how to pumpkin it up!
So. Which is your favorite? Will you make any of these pumpkin recipes? Let me know in the comments!