This vibrant vegetarian carrot and celery root soup is chock full of nutrients, has a wonderful sweet-savory flavor, and is easy to make.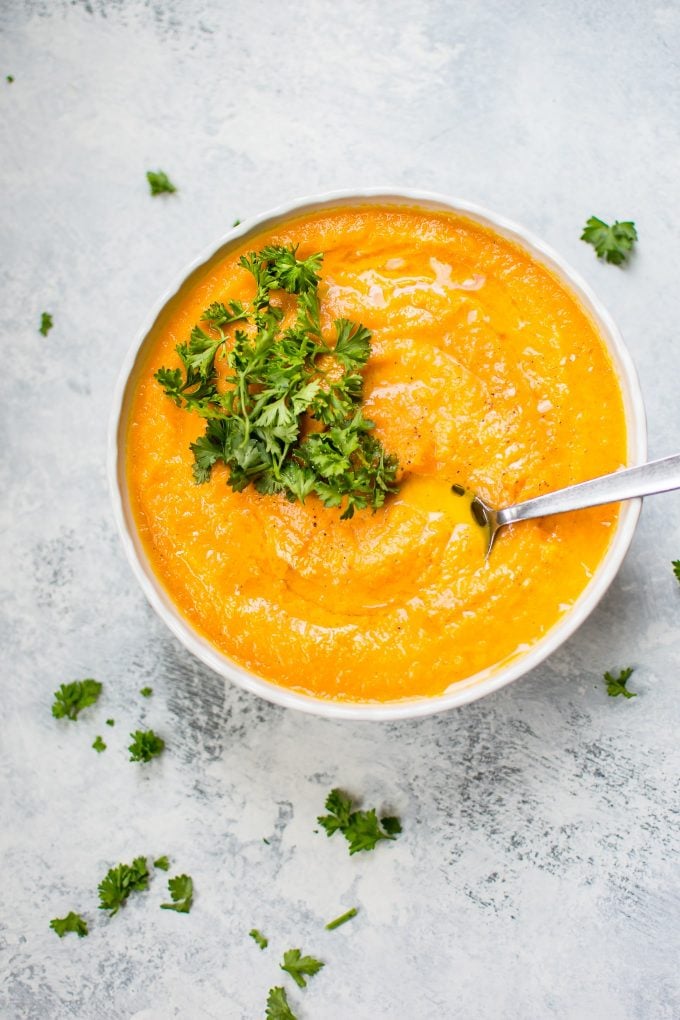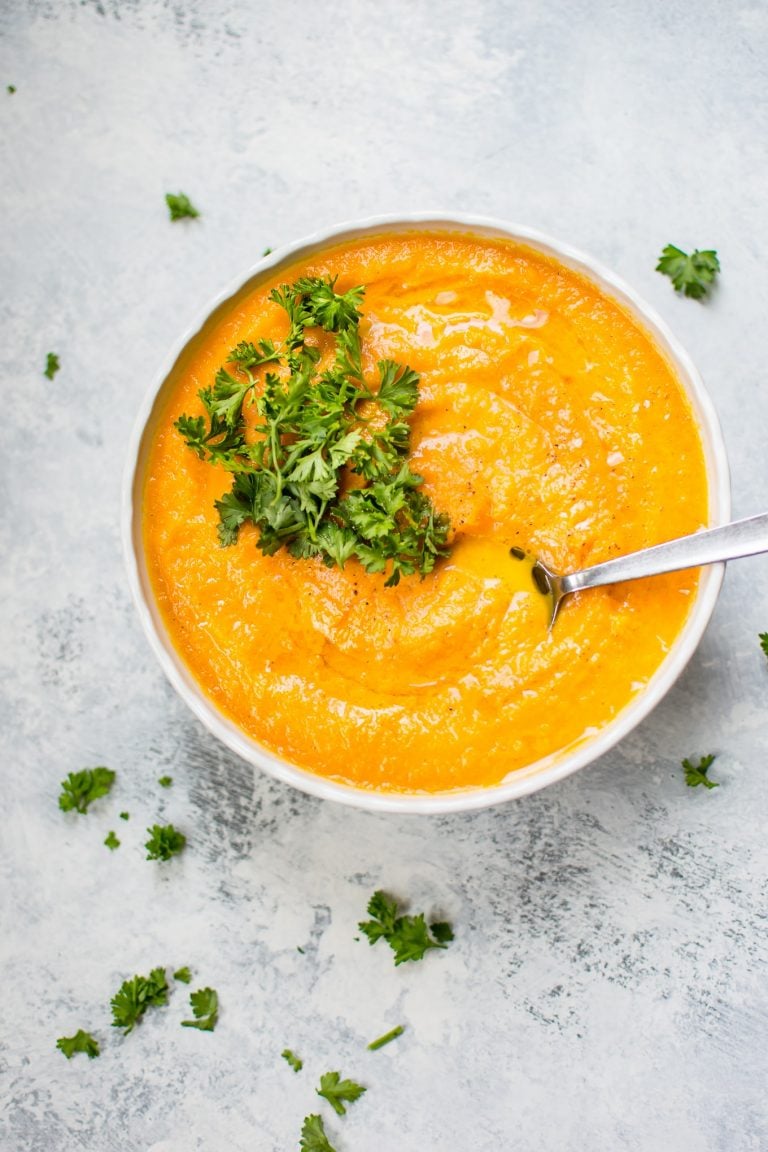 Celery root (celeriac) seems to be an underrated and underused root vegetable.
Its "hairy" exterior can be a little off-putting, but it's actually really easy to work with (it's what's inside that counts) and adds a wonderful flavor to many dishes.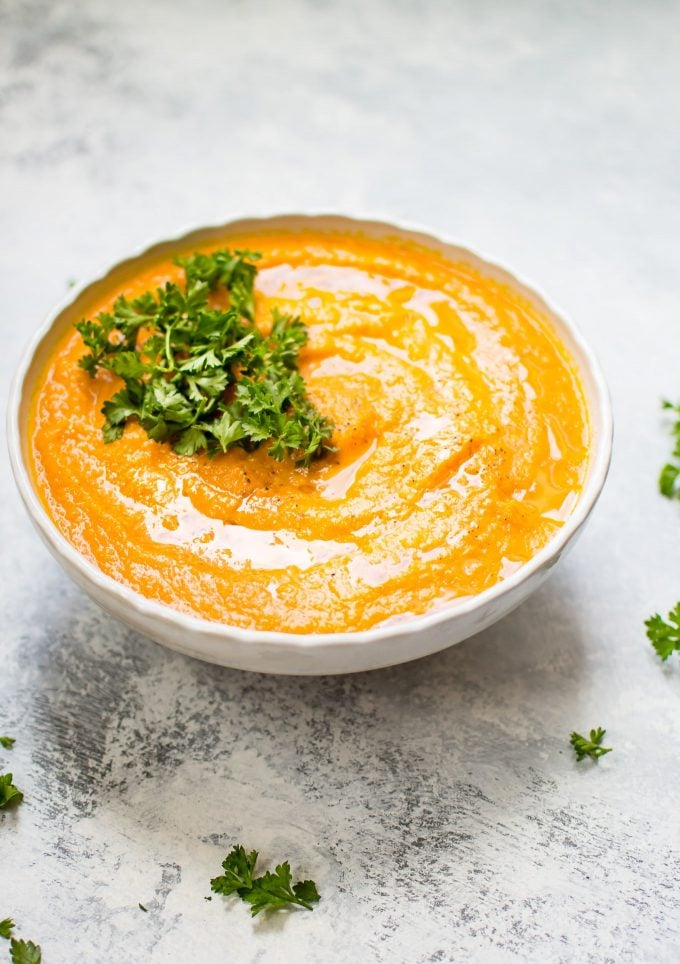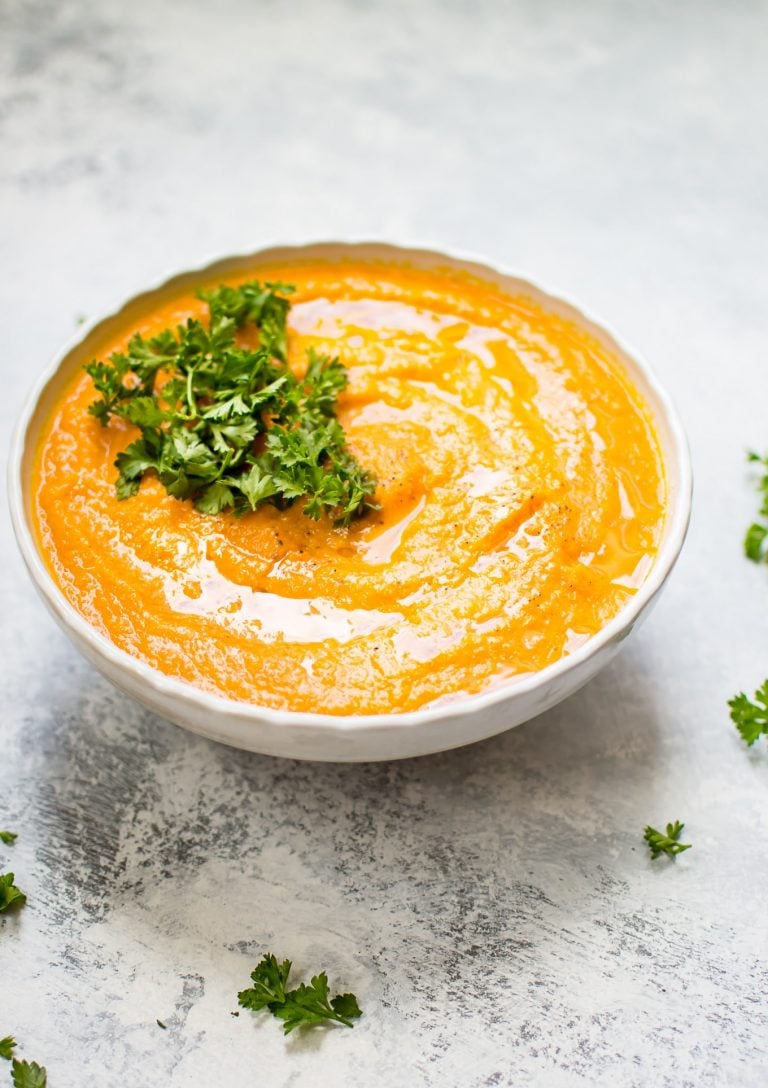 I chose celeriac for this winter root vegetable soup recipe because it cuts some of the sweetness of the carrots while imparting a pleasant celery-like flavor to the soup.
Cooking celeriac isn't difficult, and I hope this recipe encourages you to try it if you don't already cook with it. 🙂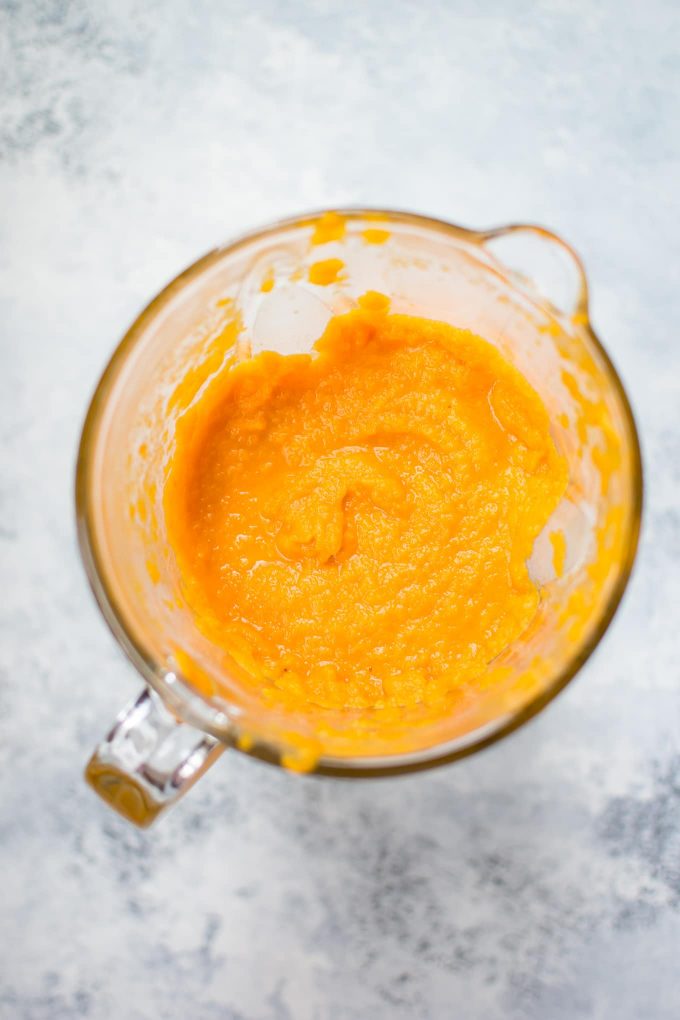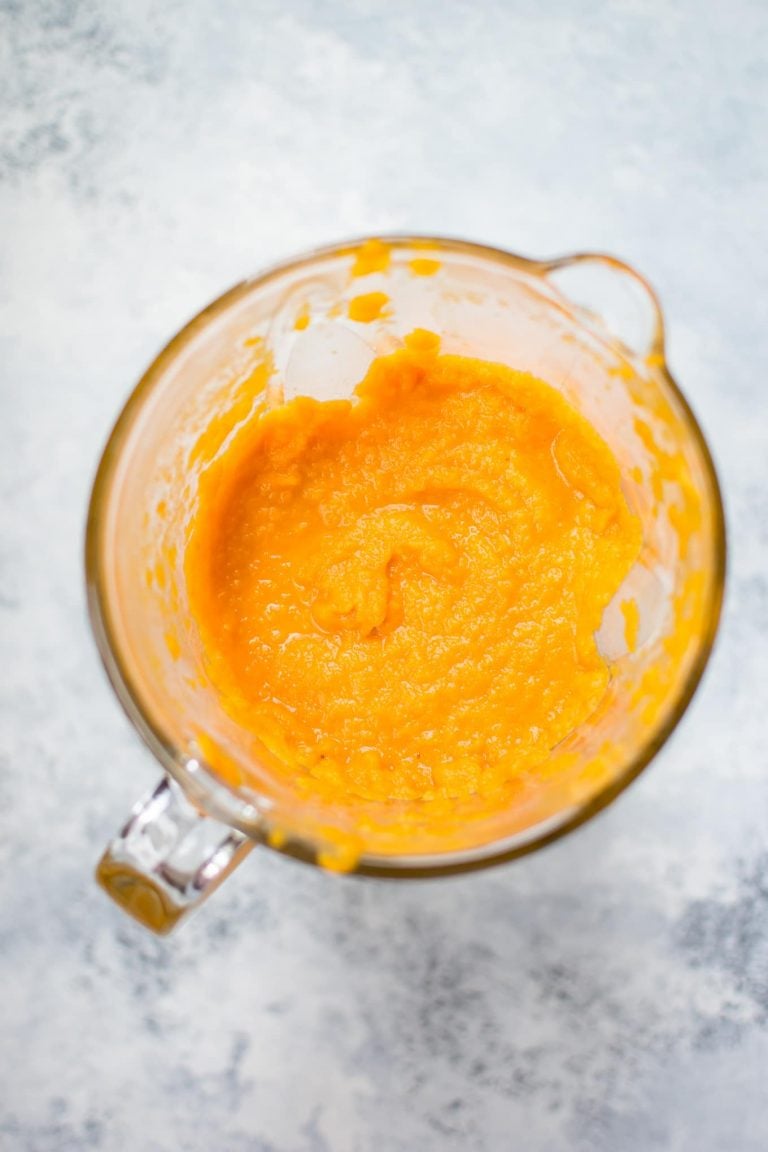 If you're wondering how to peel celery root, it's also not difficult. I just cut the hairy exterior off with my chef's knife, and it's actually way quicker than peeling a potato, I've found.
Of course, you want to make sure you're doing this very carefully, but I find this is the easiest way to get past the intimidating-looking outside. It looks similar to a parsnip once you've peeled it.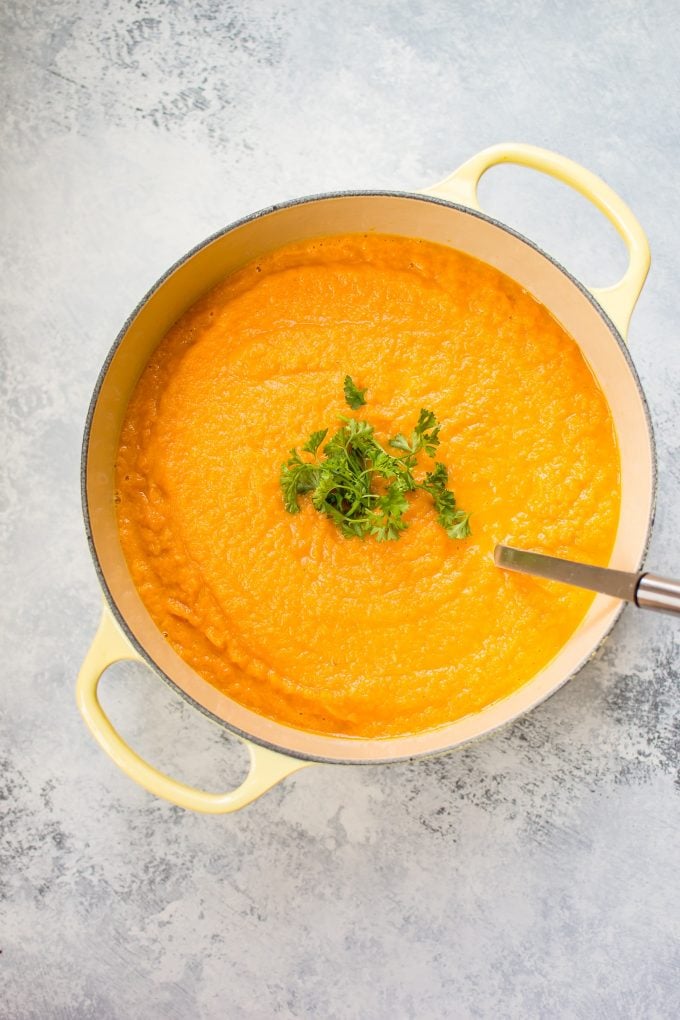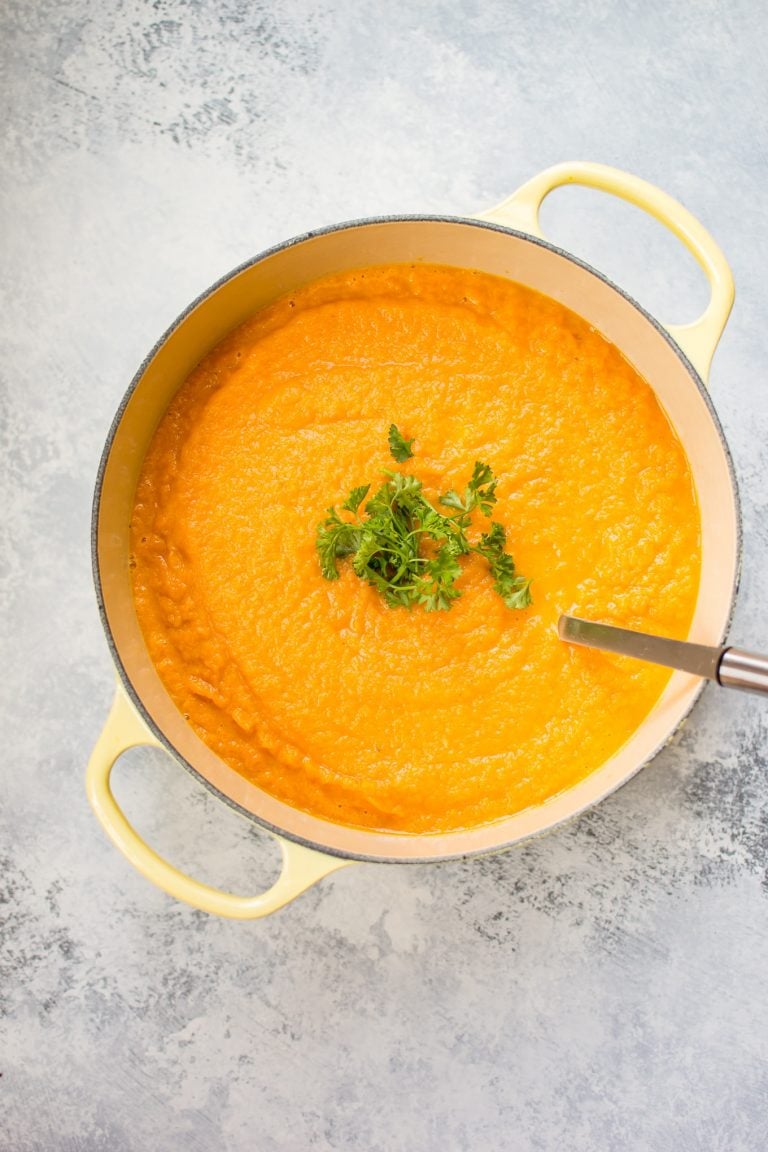 This easy celeriac soup recipe comes together fairly quickly, and most of the cooking time is hands-off. I've really enjoyed making soups this fall so far. I've been making more than I usually do, but when the mood strikes I go for it. I can't seem to get enough carrots these days, so here we are.
Hope you decide to try this vegetarian root vegetable soup!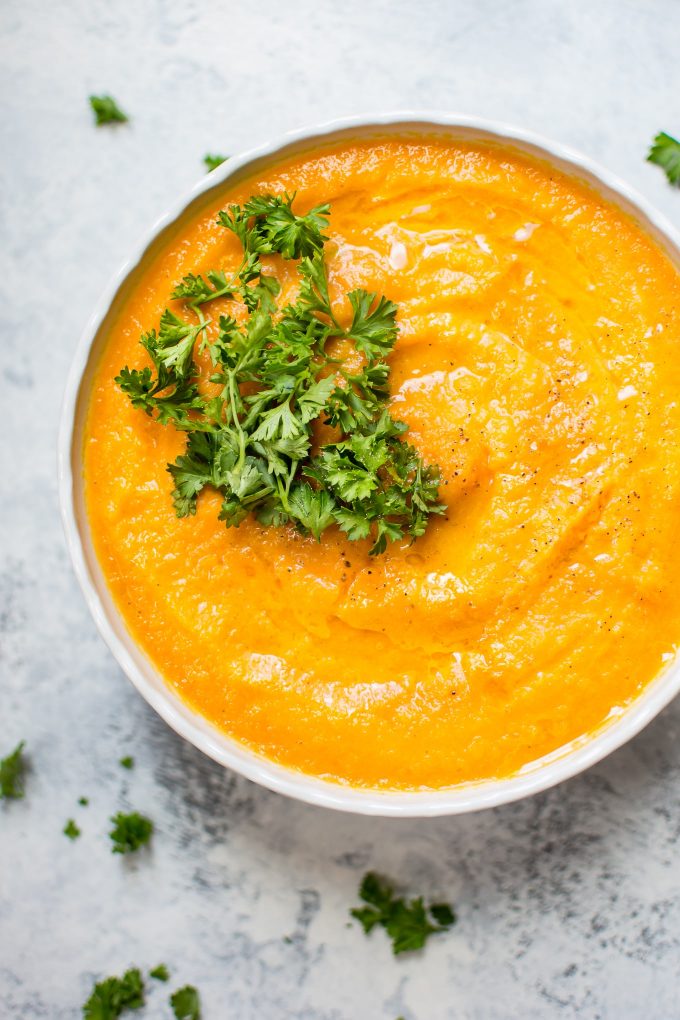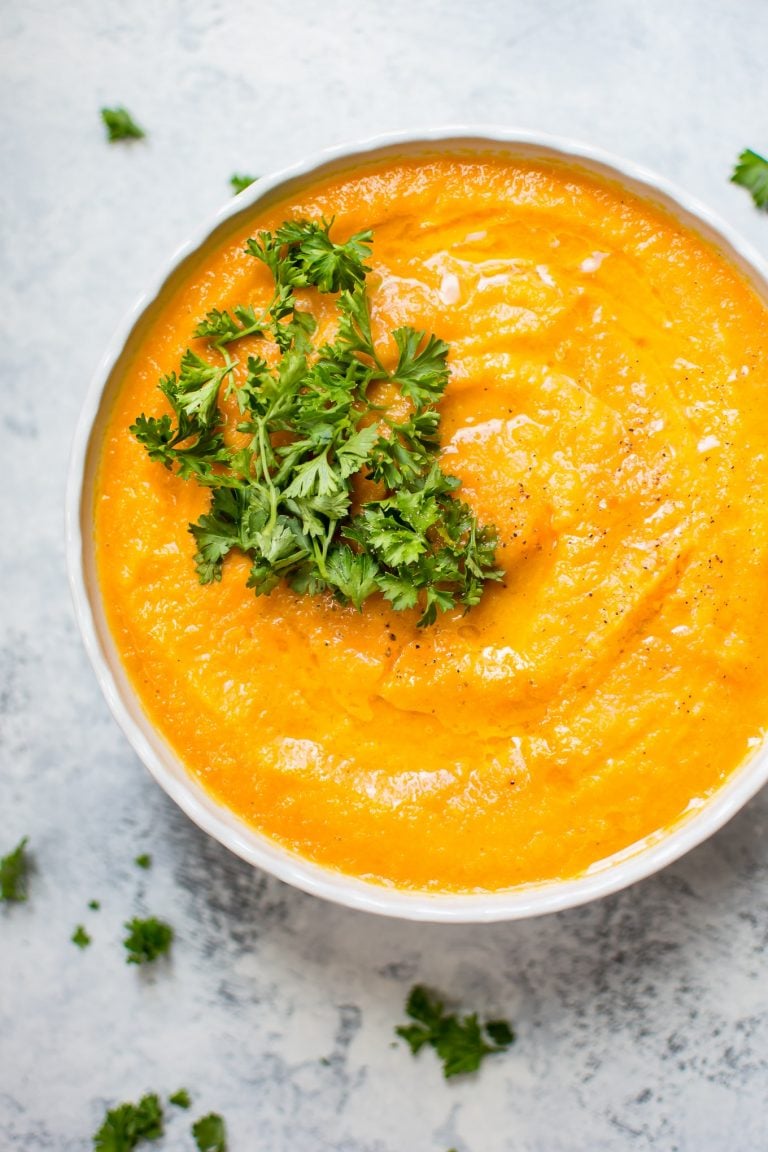 Questions? Ask me in the comments below!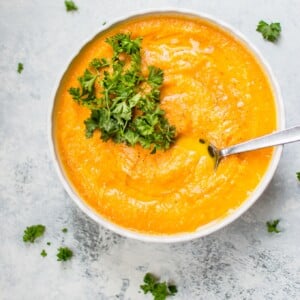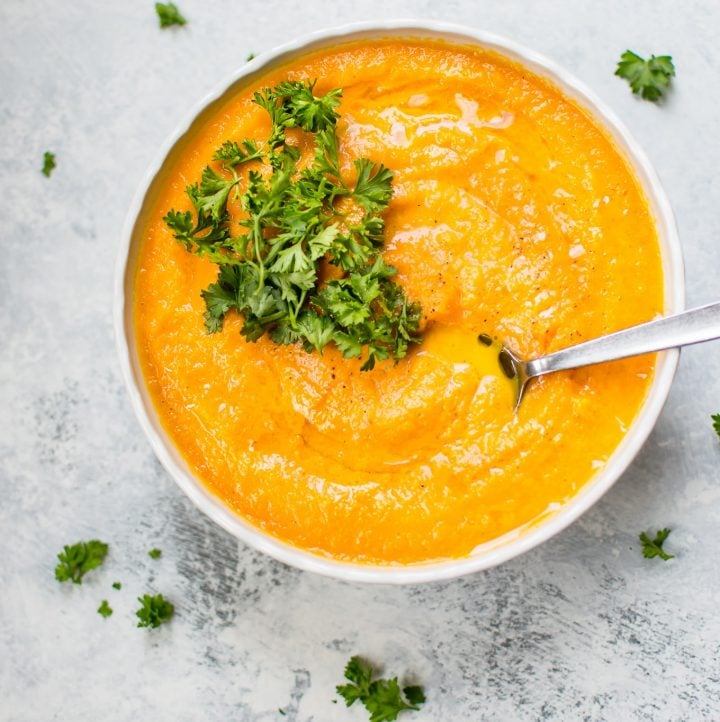 Carrot and Celery Root Soup
This vibrant vegetarian celery root and carrot soup is chock full of nutrients, has a wonderful sweet-savory flavor, and is easy to make.
Ingredients
6

large carrots

peeled & cut into rounds

1

medium celery root

peeled and diced

2

tablespoons

butter

1

tablespoon

olive oil

1/2

medium onion

chopped

3-4

cloves

garlic

minced

4

dashes Italian seasoning

1

teaspoon

paprika

4

cups

vegetable broth

2

cups

water

Salt & pepper

to taste
Instructions
Prep your carrots, celery root, and onion. Tip: to peel the celery root, I just (carefully) cut the rough exterior off with my chef's knife. Cut the carrots and celery root into pieces that are roughly the same size so they cook at a similar rate.

In a large pot on medium-high heat, melt the butter and oil. Add the onion and sauté, stirring occasionally, for 5-7 minutes, or until it's lightly browned.

Stir the garlic into the pot and cook for about 30 seconds, or until fragrant.

Add the carrot, celery root, veg broth, water, Italian seasoning, and paprika to the pot. Increase heat to high until it starts to boil. Reduce heat to medium and cover the pot with the lid slightly ajar for 15-20 minutes or until the veggies are tender.

Blend in batches until you've got a smooth soup (I recommend letting the soup cool for at least 10 minutes first to do this more safely). Season with salt & pepper as needed. Serve immediately. Soup can be frozen for up to 3 months.
Want more orange-hued soups? Try my spicy sweet potato soup or my acorn squash and carrot soup.
I'd be happy if you tried my favorite Czech pork chop recipe, which also has carrots and celery root (and a delicious white wine sauce!). 🙂