This roasted butternut squash pasta recipe is sure to become a favorite this fall! Butternut squash, warm spices, sage, and a brown butter sauce makes this easy pasta recipe a winner.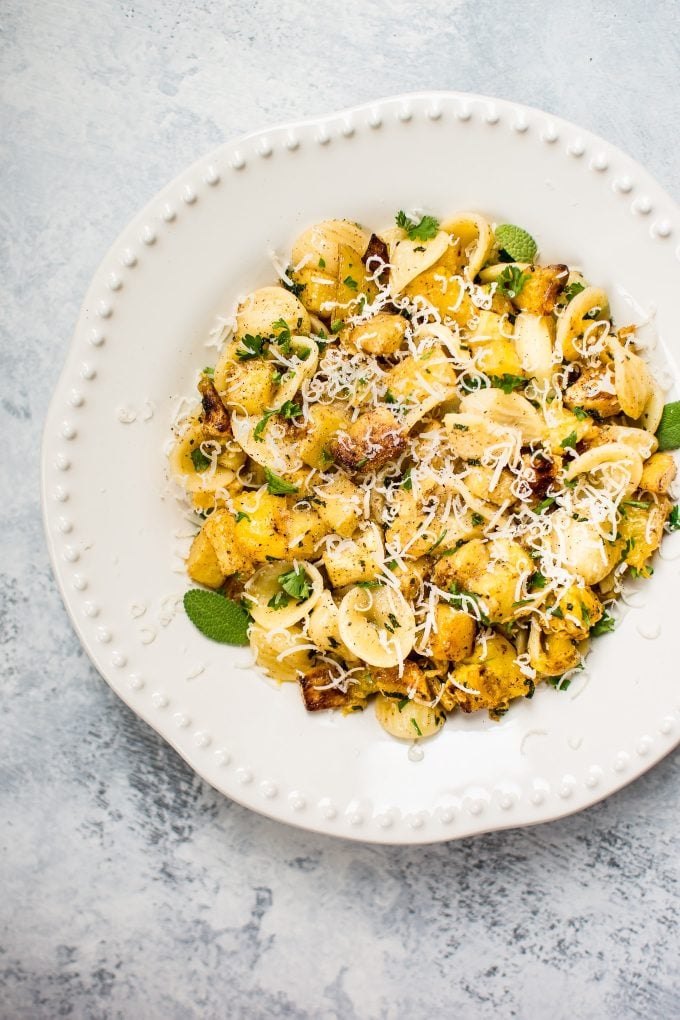 I've gone down the sage and brown butter sauce routine once before on this blog with this mashed sweet potatoes recipe. It's one of those well-loved combos that I wanted to explore further!
This butternut squash orecchiette recipe really hits the spot. I can confirm that another human besides my husband (my sister) tested it, and she liked it. Did you know that orecchiette means "little ears"? It's also really difficult to spell.
The butternut squash pasta sauce is quite sweet, so I want to put that out there. I think we all know that roasting veggies brings out their sweetness, but if you aren't into that, I suggest skipping this one. The brown butter sage sauce definitely takes it out of pumpkin pie territory, though. 😉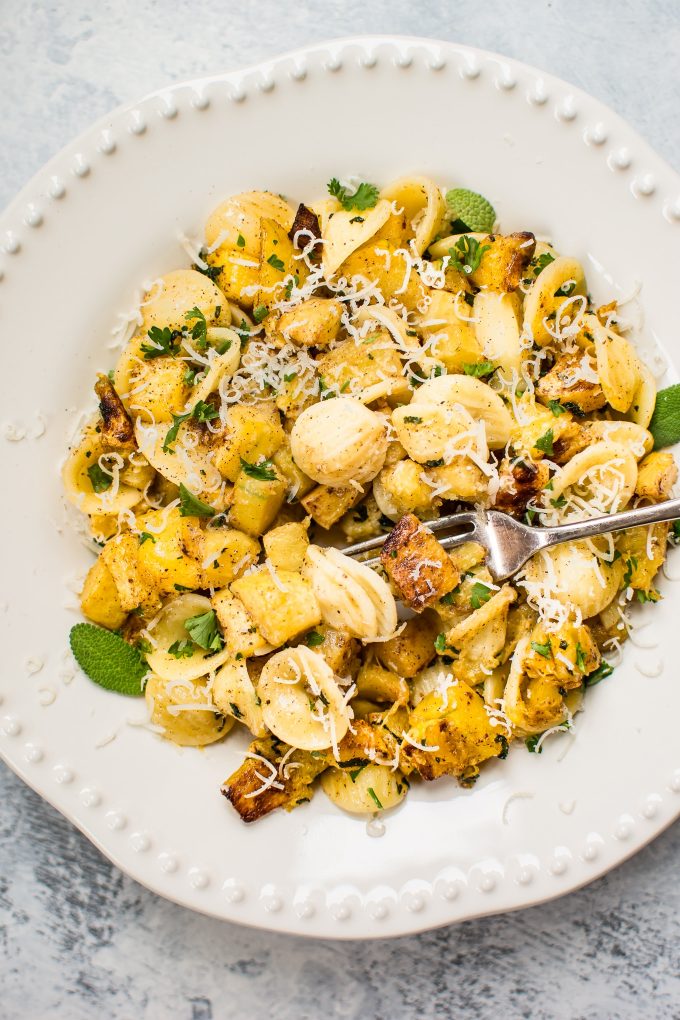 I swear there was an orecchiette shortage in my city when I was shopping for ingredients for this vegetarian butternut squash pasta recipe.
I ALWAYS see it in the pasta aisle, but of course the one time I actually needed it, it was nowhere to be found.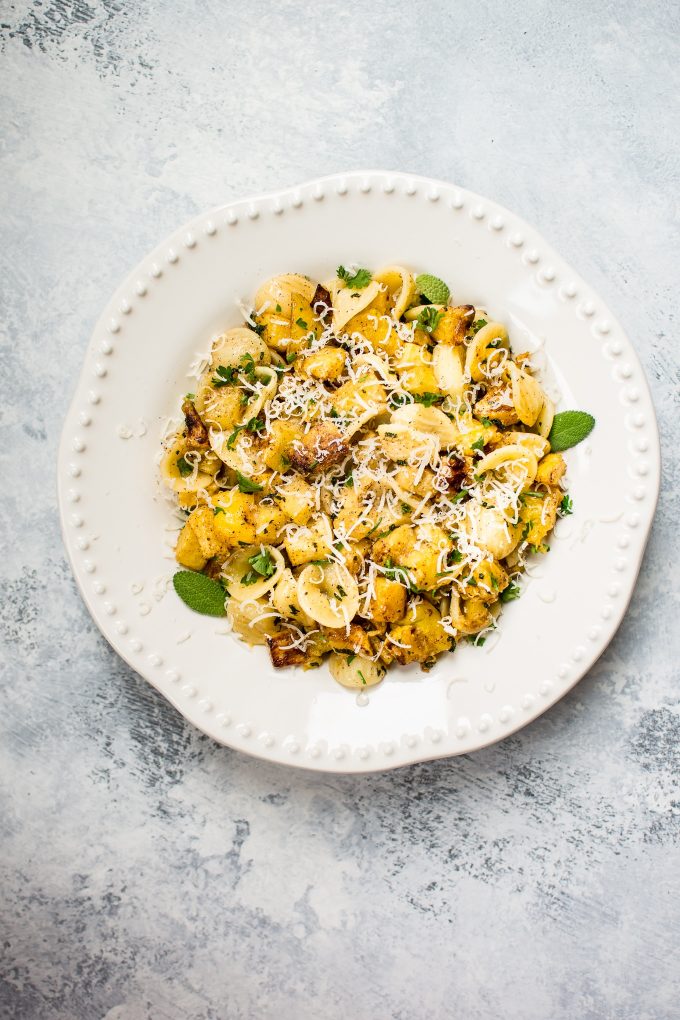 I ended up going to like 4 grocery stores on a Friday night (insert random comment on how I need to get a life) until I finally tracked some down in an Italian specialty market. Geez.
With that said, as always, feel free to sub your favorite pasta/what's available, but I really think orecchiette goes well with this dish. 🙂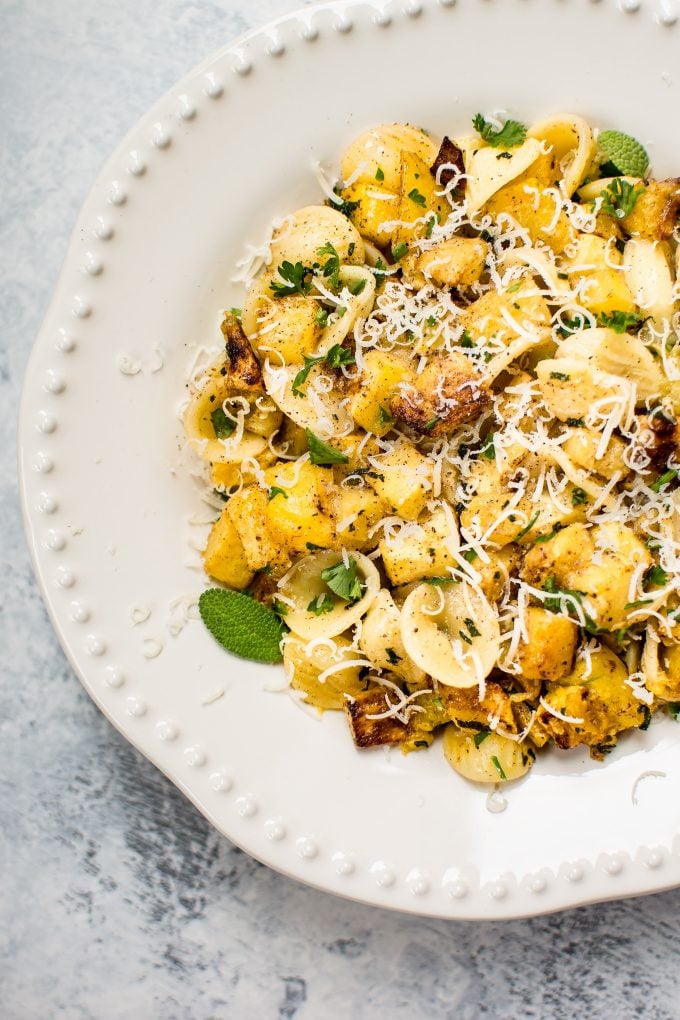 Sweet buttery goodness is what fall pasta recipes should be about, in my opinion. Total cozy comfort food! Enjoy!
You may also like my honey roasted butternut squash recipe.
Questions? Ask me in the comments below!