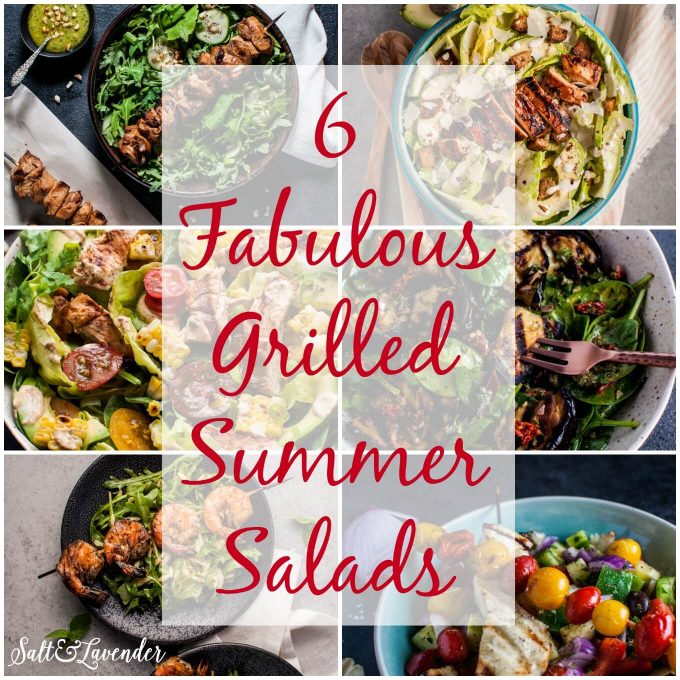 I thought I would create a handy roundup of the six grilled summer salads I have done so far this year. We have chicken, fish, and veggie options... there is something here for everyone 🙂
Ah summer. I love grilling, but I also love salads. Why not have both? Your grill can be used to massively enhance boring salads, and we're not just talking about meat here. Try grilling up some cheese (such as in the Greek salad below) or even eggplant (#4 below)! The options are virtually limitless. Bring on the BBQ!
Chicken Kabob Salad with Peanut Lime Dressing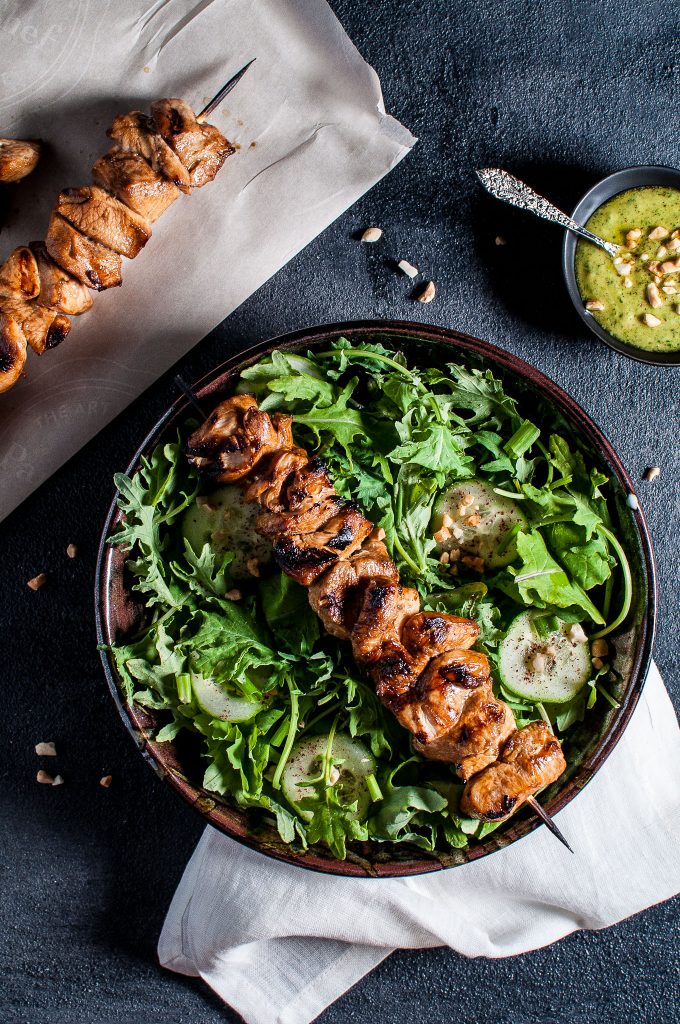 That peanut lime dressing is to die for! Get the recipe here.
BBQ Chicken Caesar Salad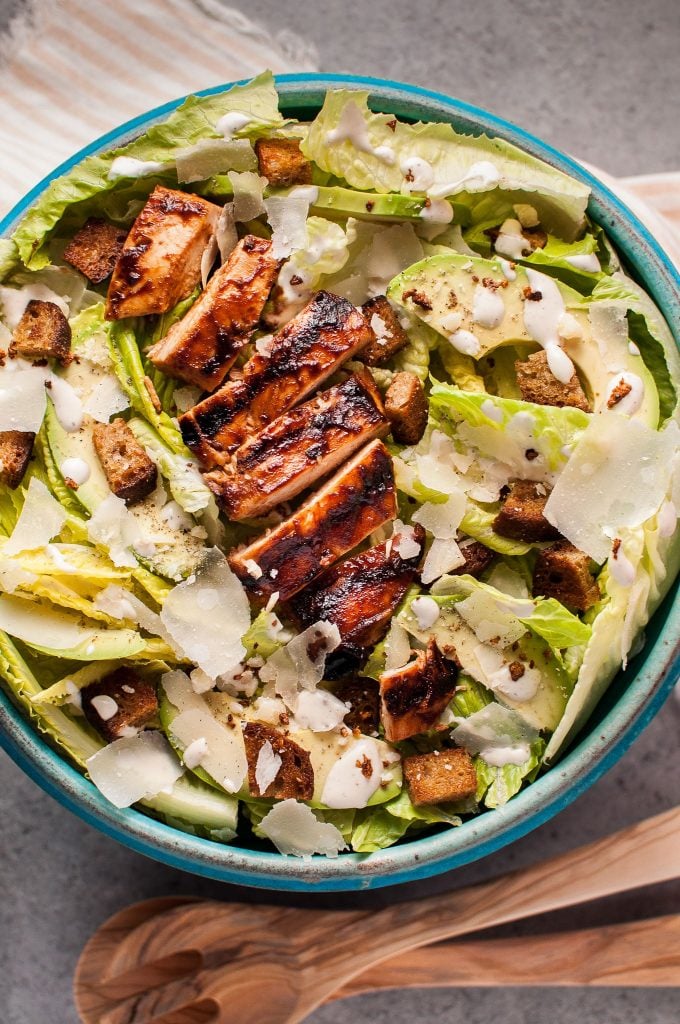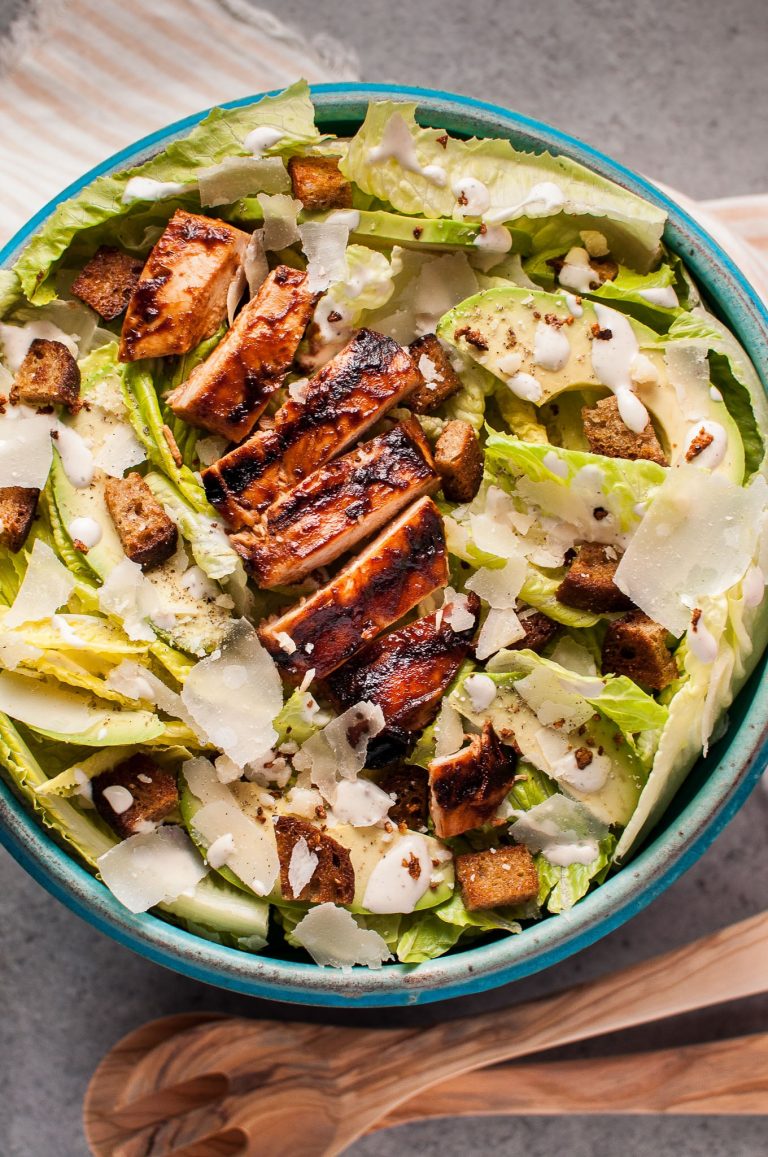 Homemade dressing and homemade garlic croutons... say no more! Get the recipe here.
Grilled Chicken Salad with Chipotle Cilantro Lime Ranch Dressing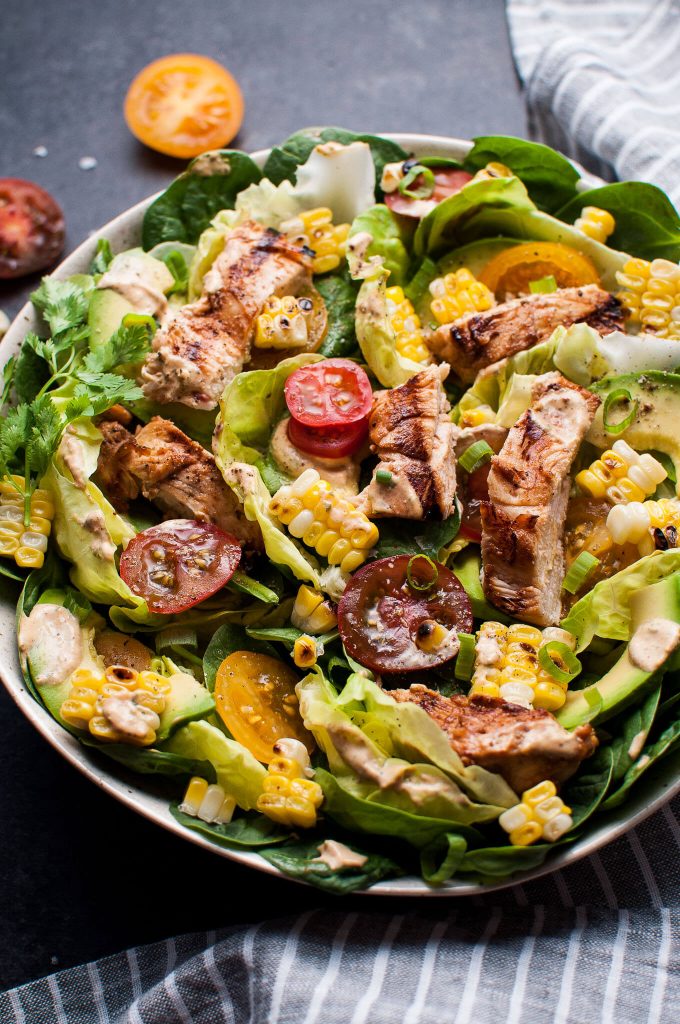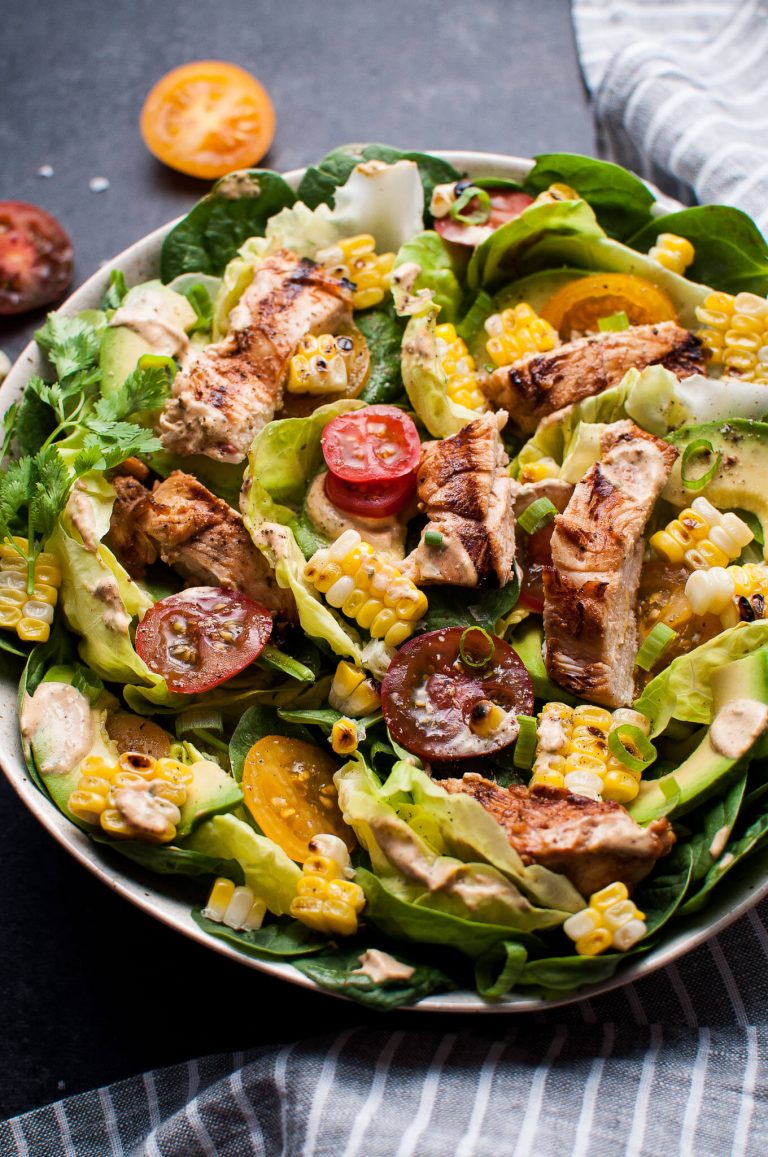 THE dressing plus grilled chicken... delicious! Get the recipe here.
Grilled Eggplant and Spinach Salad (Vegan)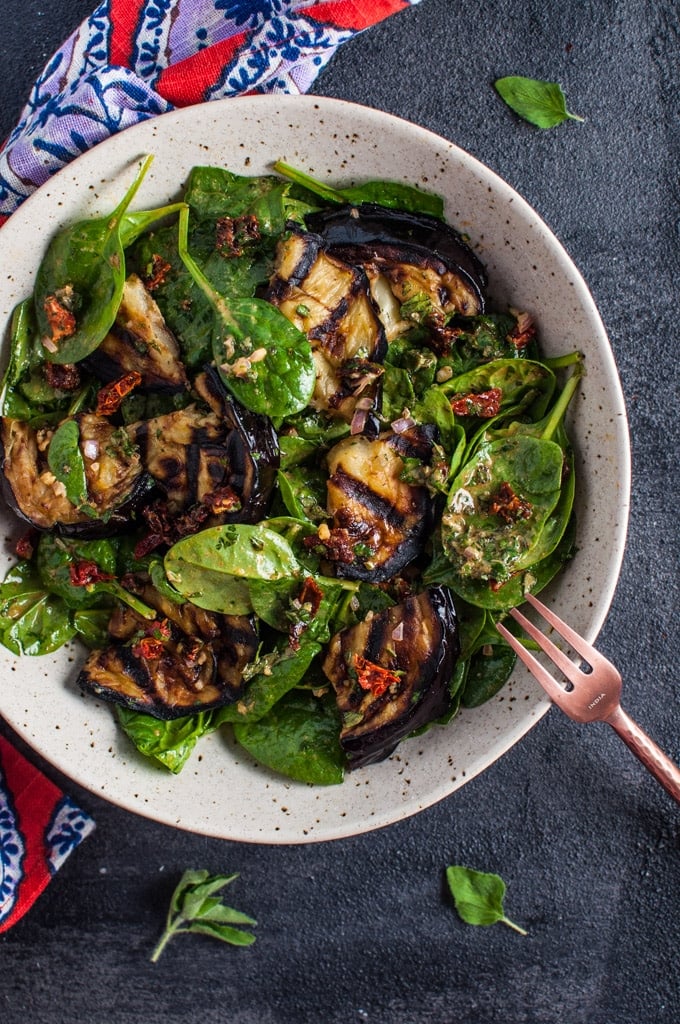 This salad has been popular all summer, and for good reason. It packs a LOT of flavor! Get the recipe here.
Grilled Shrimp, Orzo, and Arugula Salad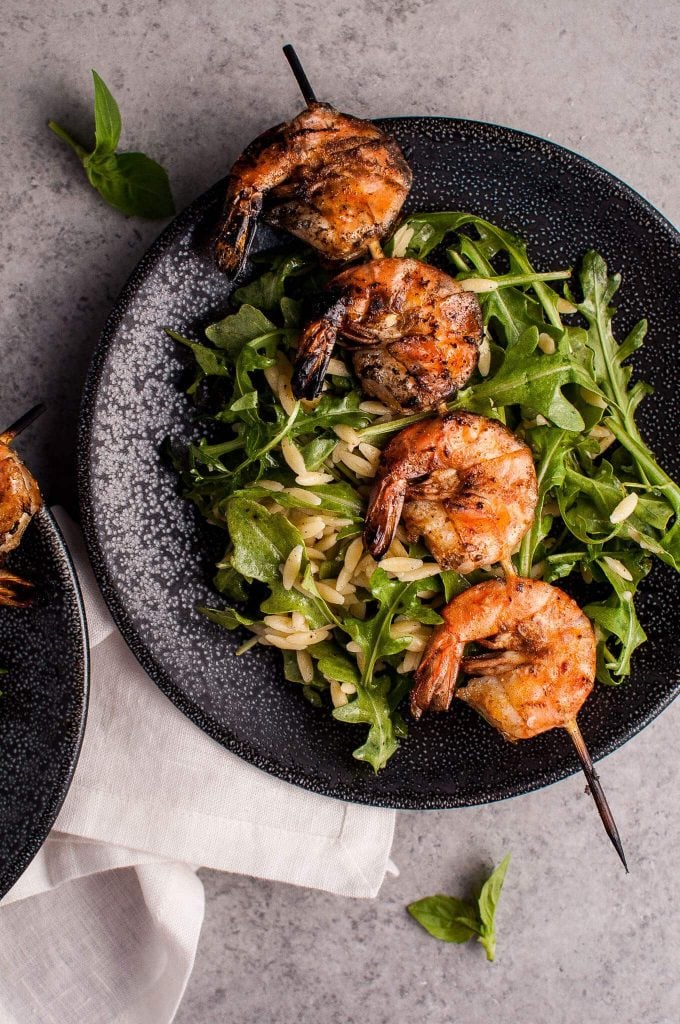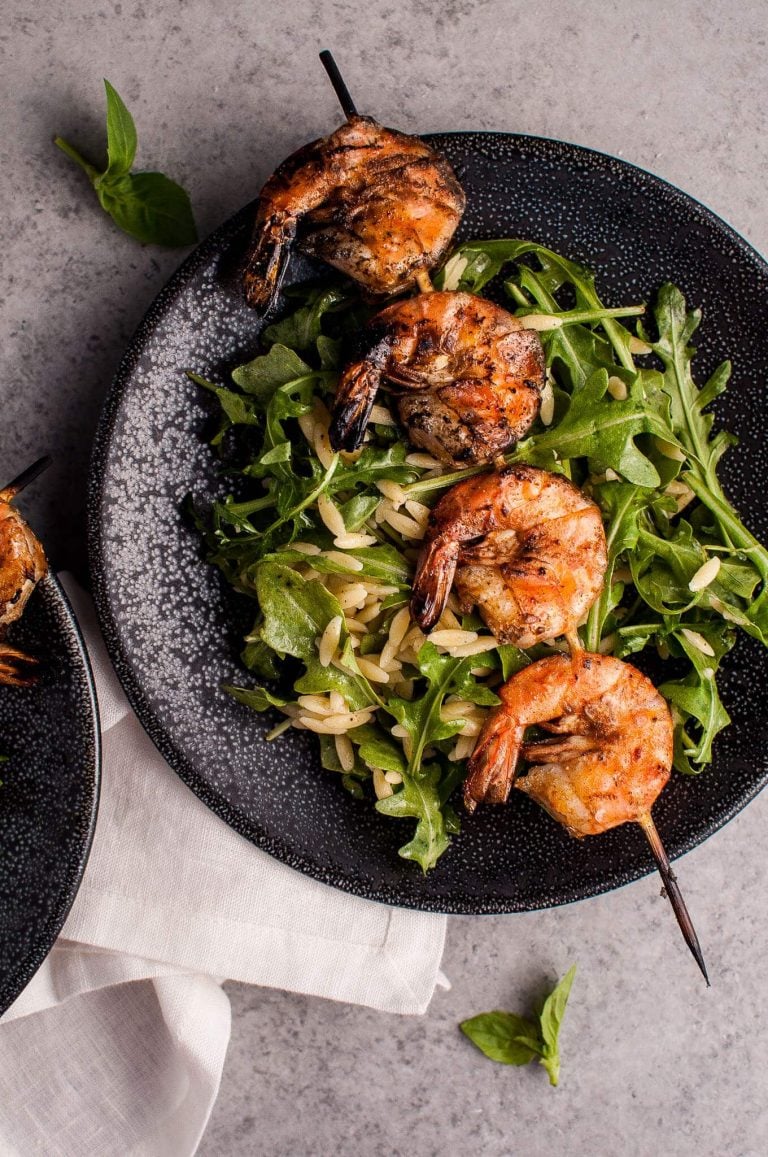 Smoky shrimp, a light lemony dressing, orzo, and plenty of garlic! Get the recipe here.
Greek Salad with Grilled Halloumi and Tomatoes (Vegetarian)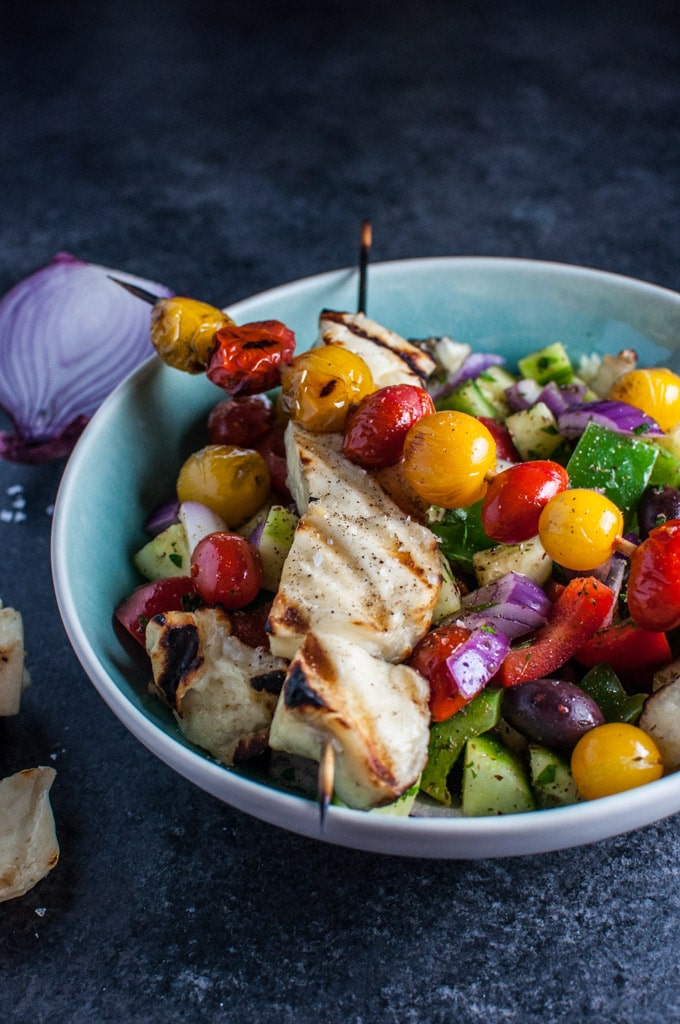 A twist on the classic Greek salad. Cheese and tomatoes are better grilled! Get the recipe here.
Which grilled summer salad will you make?