Got leftover ham from Easter or Christmas? You can make something just as delicious as the main feast with the leftovers!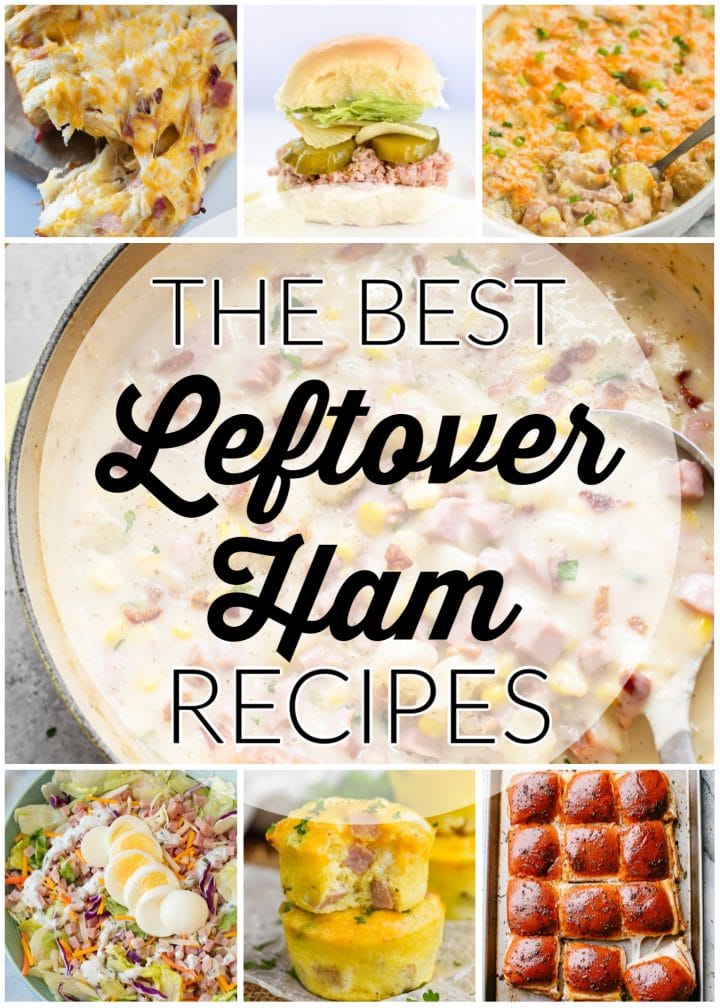 Cooked ham will last for a few days in the fridge, so you definitely have time to make a few of these yummy recipes for leftover ham.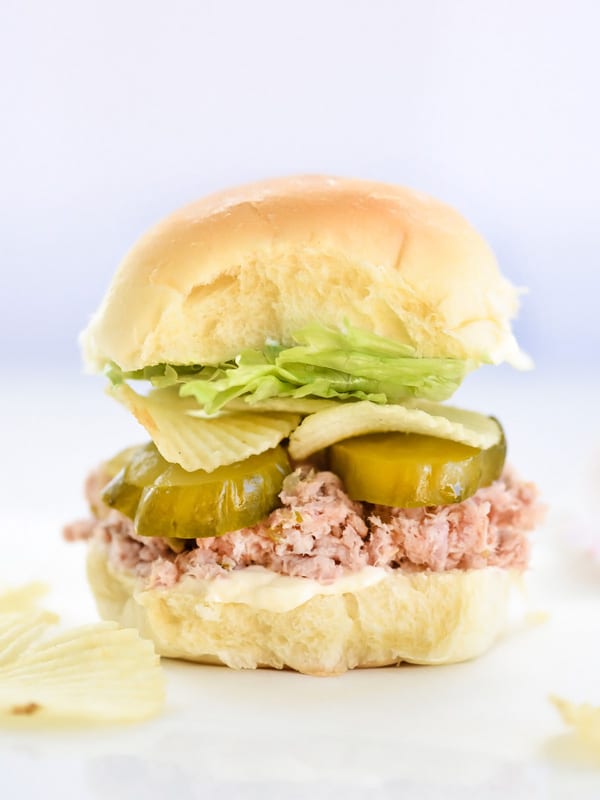 Pickle relish, a little mayo, and a few other ingredients turn leftover ham into the most amazing sandwich ingredient!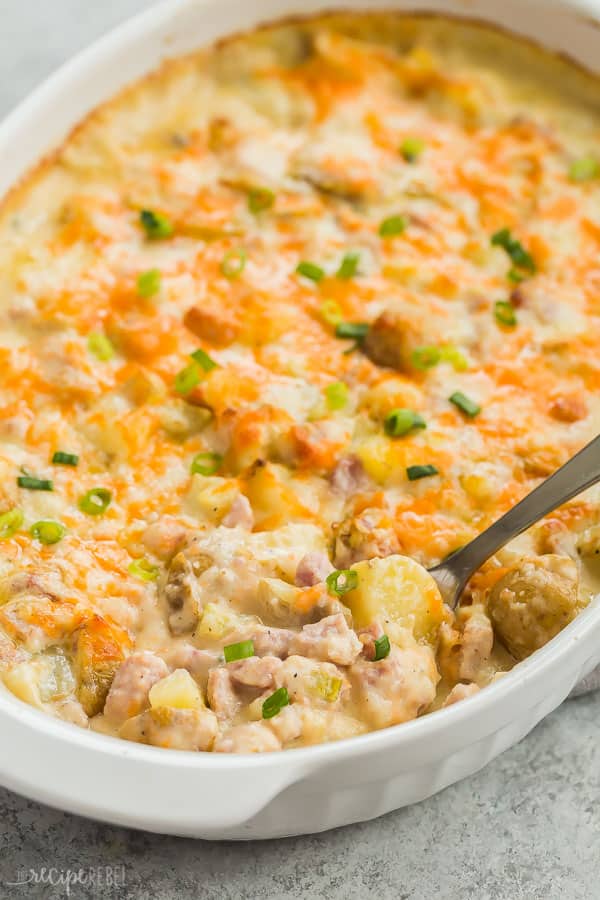 Leftover ham and mashed potatoes... total comfort!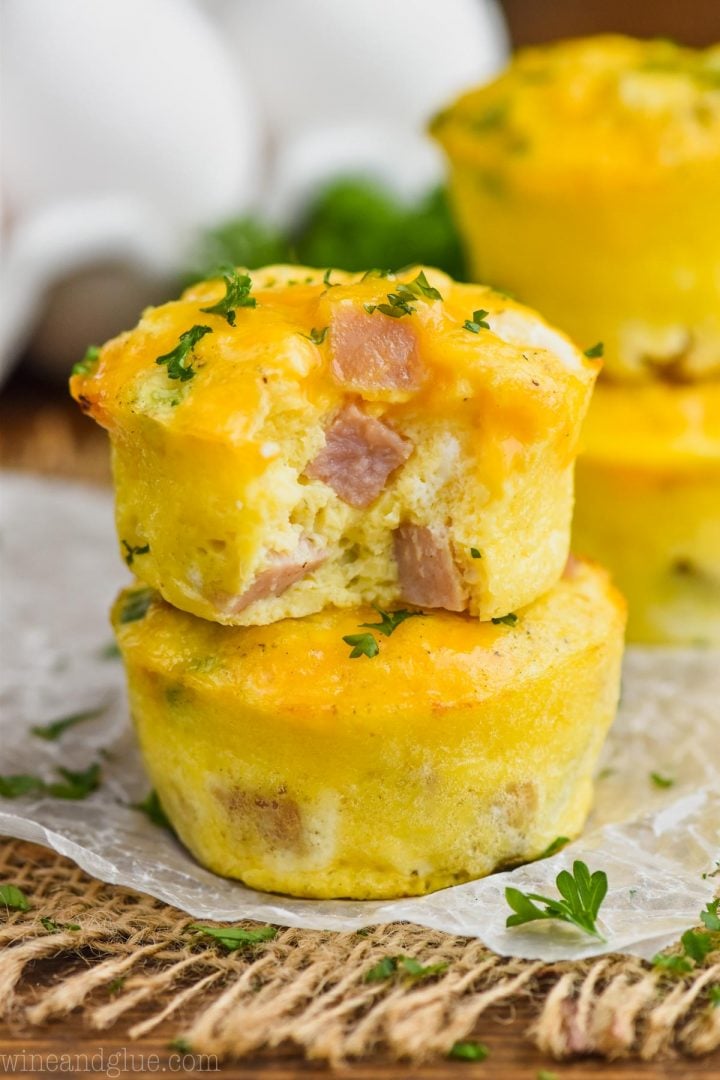 These egg muffins are perfect for a quick breakfast on the go!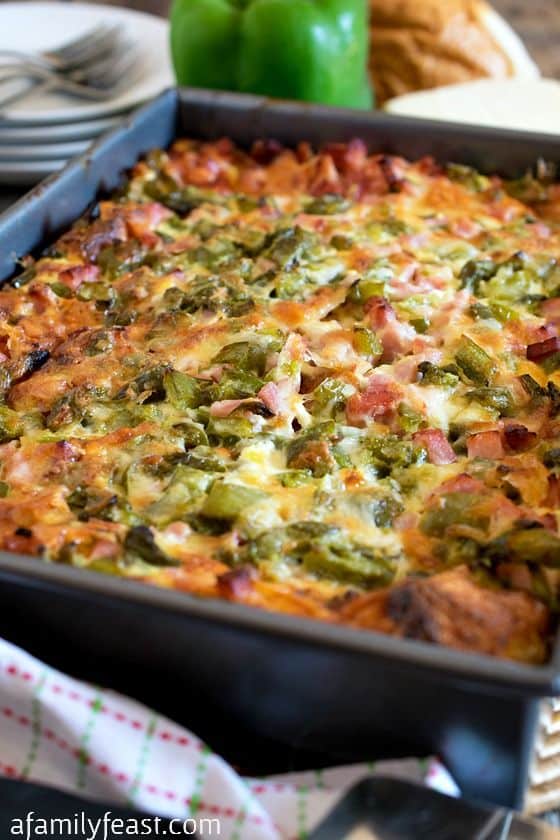 Breakfast lovers unite! This casserole will have you looking forward to waking up.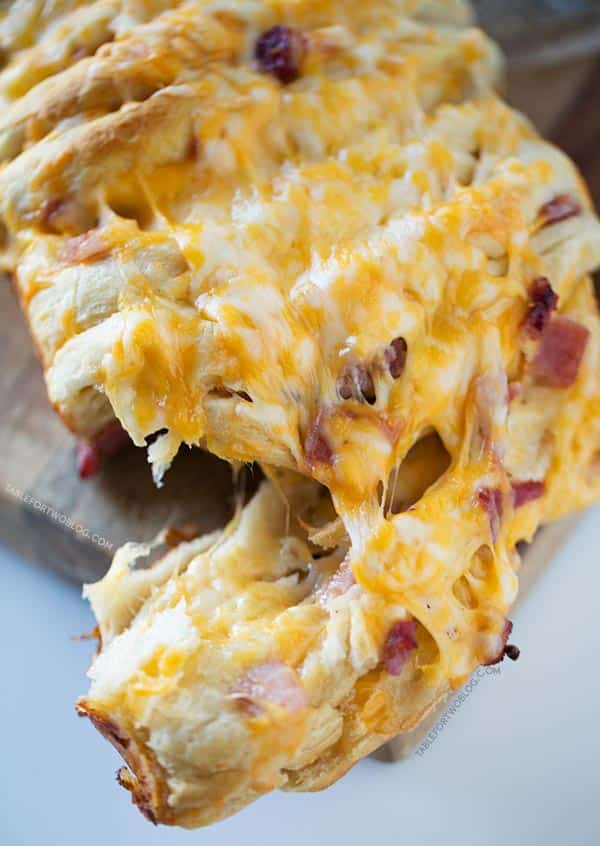 Biscuit dough, cheese, and leftover ham = heaven. You won't want to share.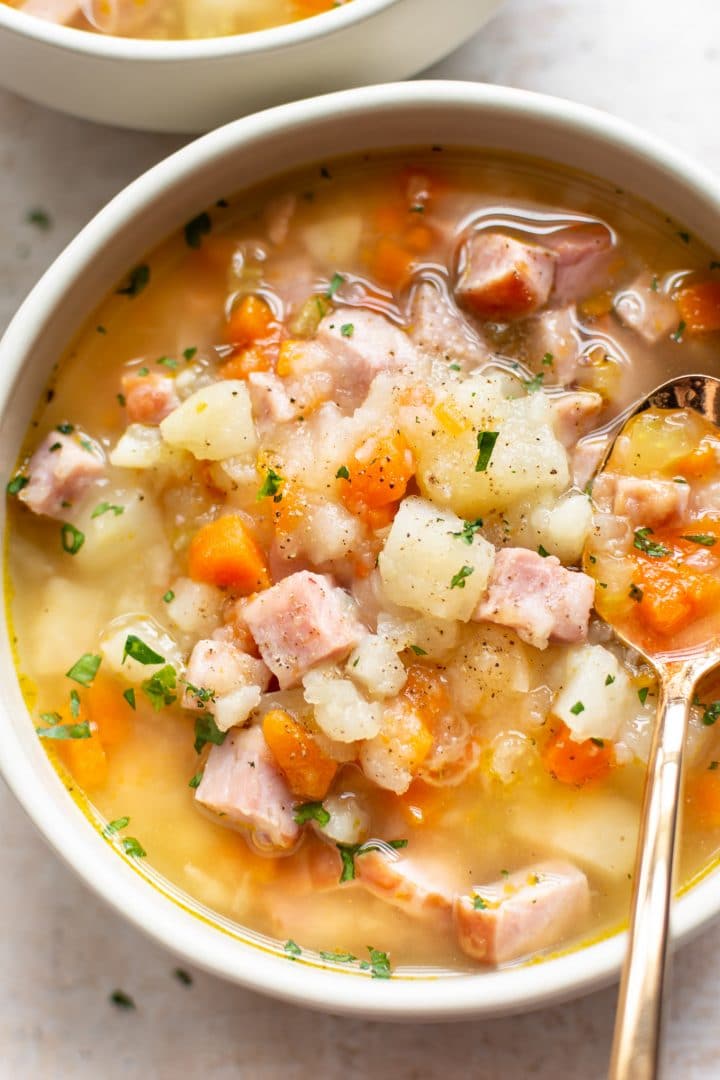 This ham and potato soup is healthy, simple, comforting, and delish!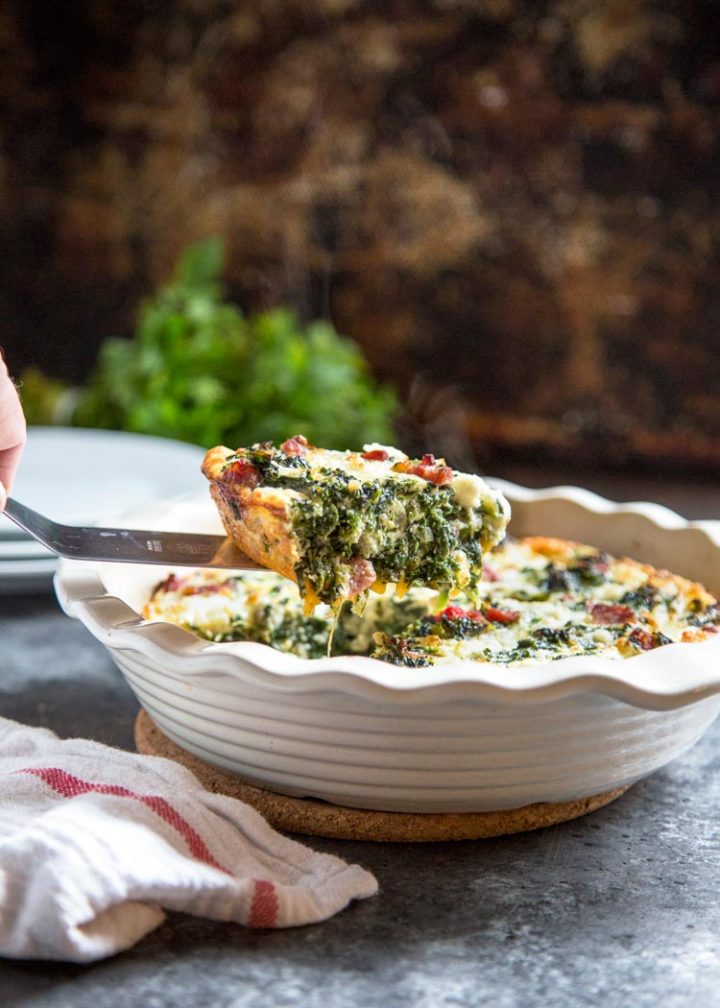 This quiche is the perfect tasty recipe for brunch!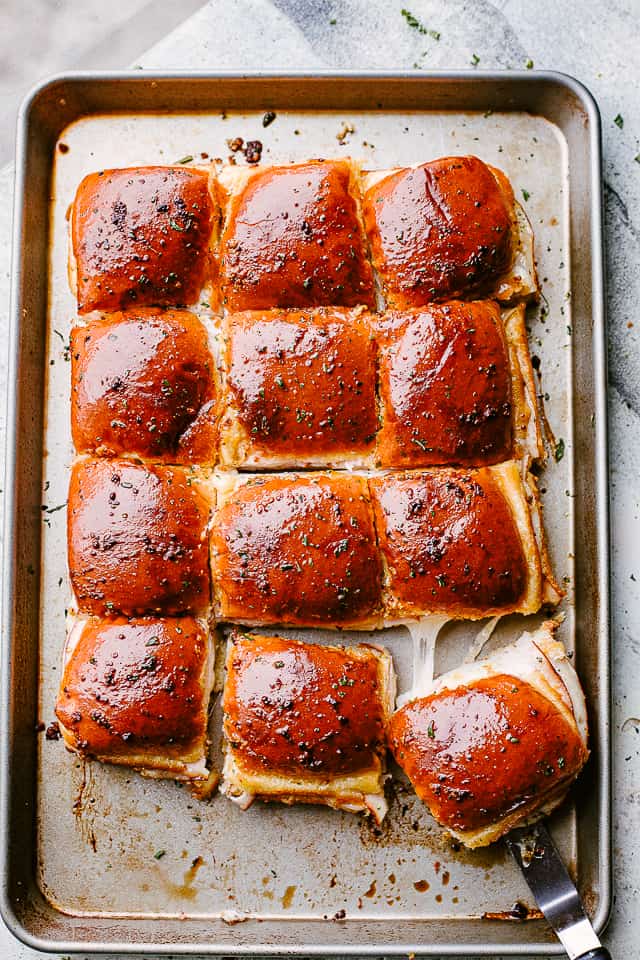 Use leftover ham to kick these sliders up a notch!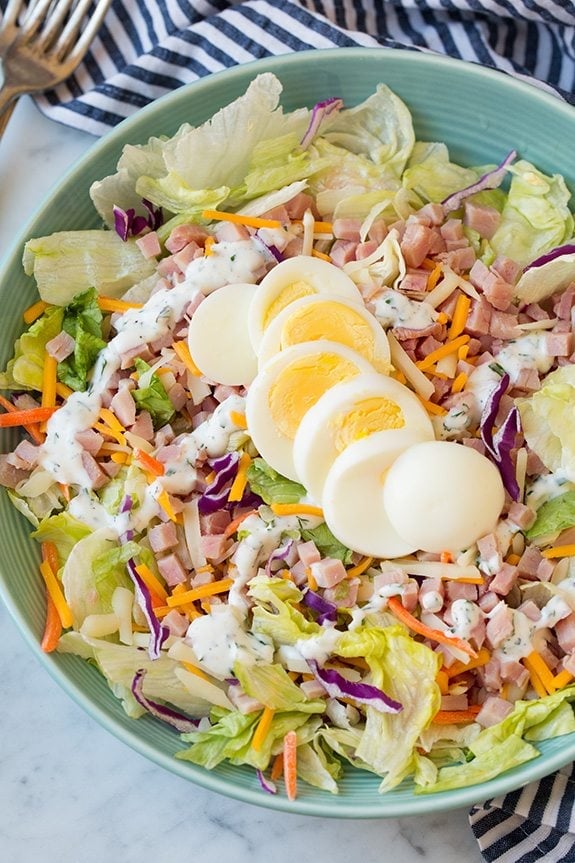 Sometimes the simplest recipes taste the best, and this one is definitely worth a try!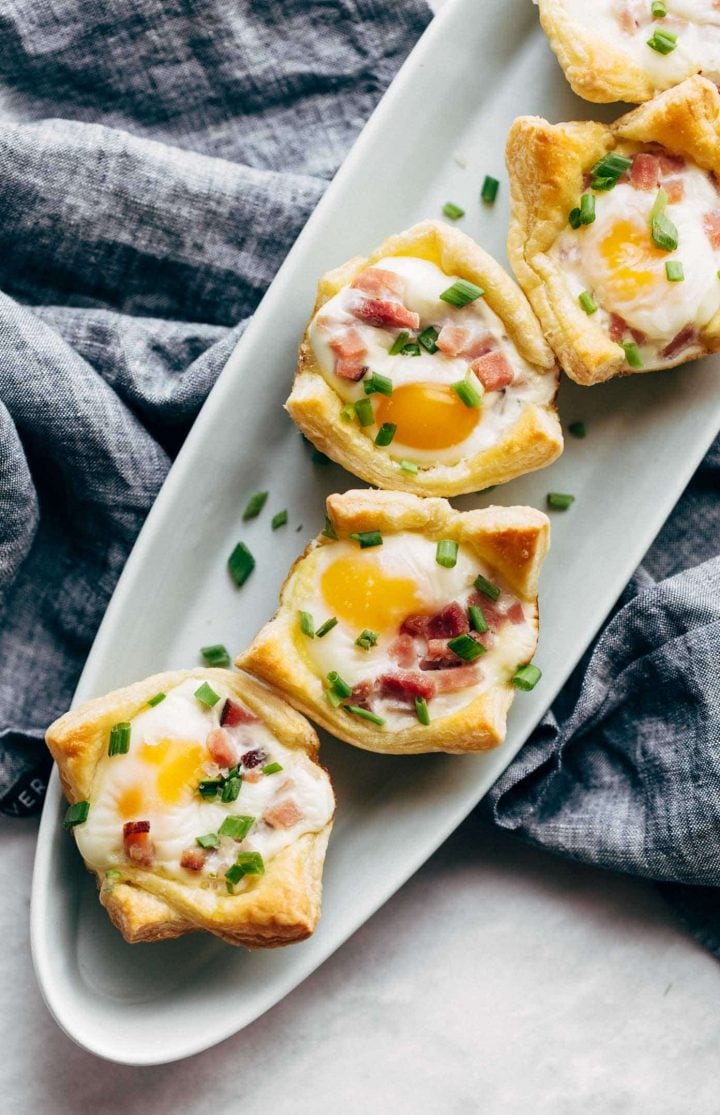 Who knew puff pastry and a muffin tin could make something so cute and delicious?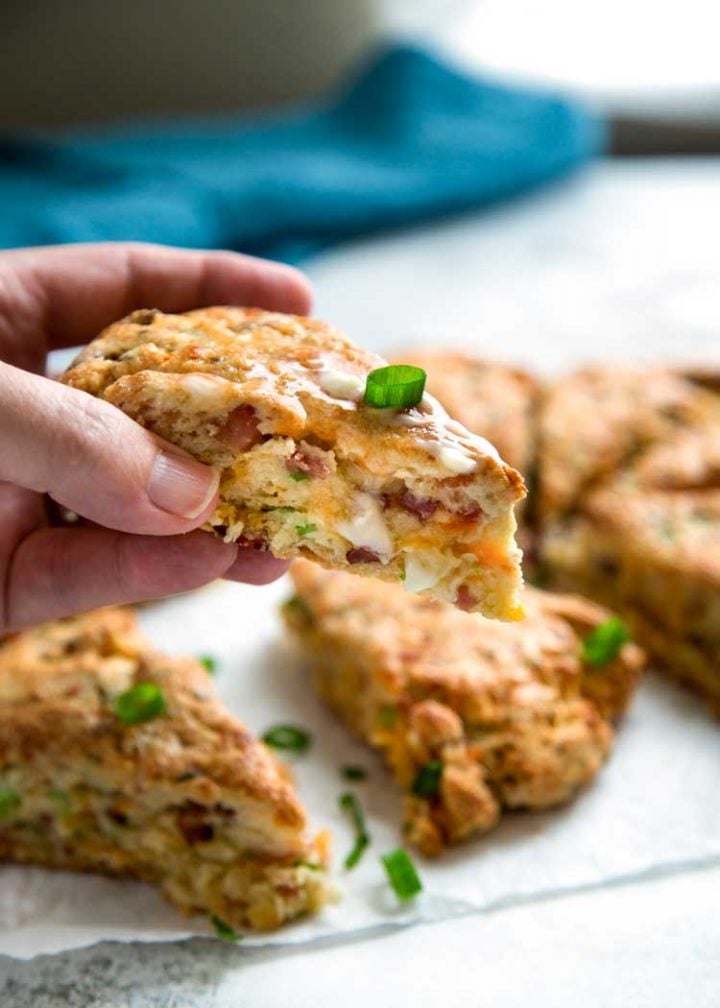 These savory scones are tender and flaky.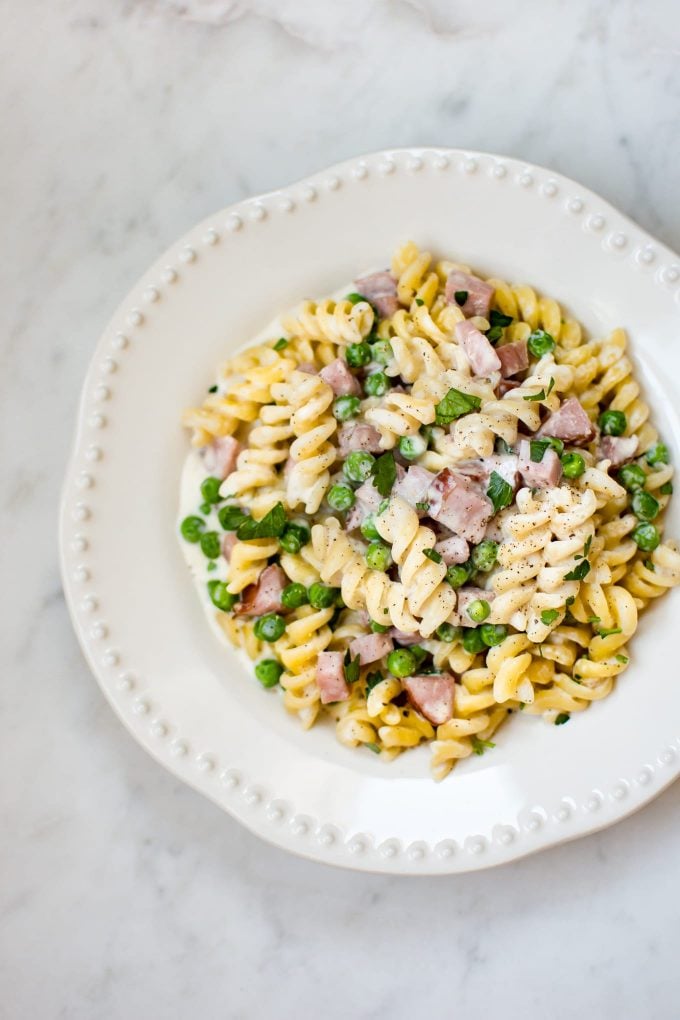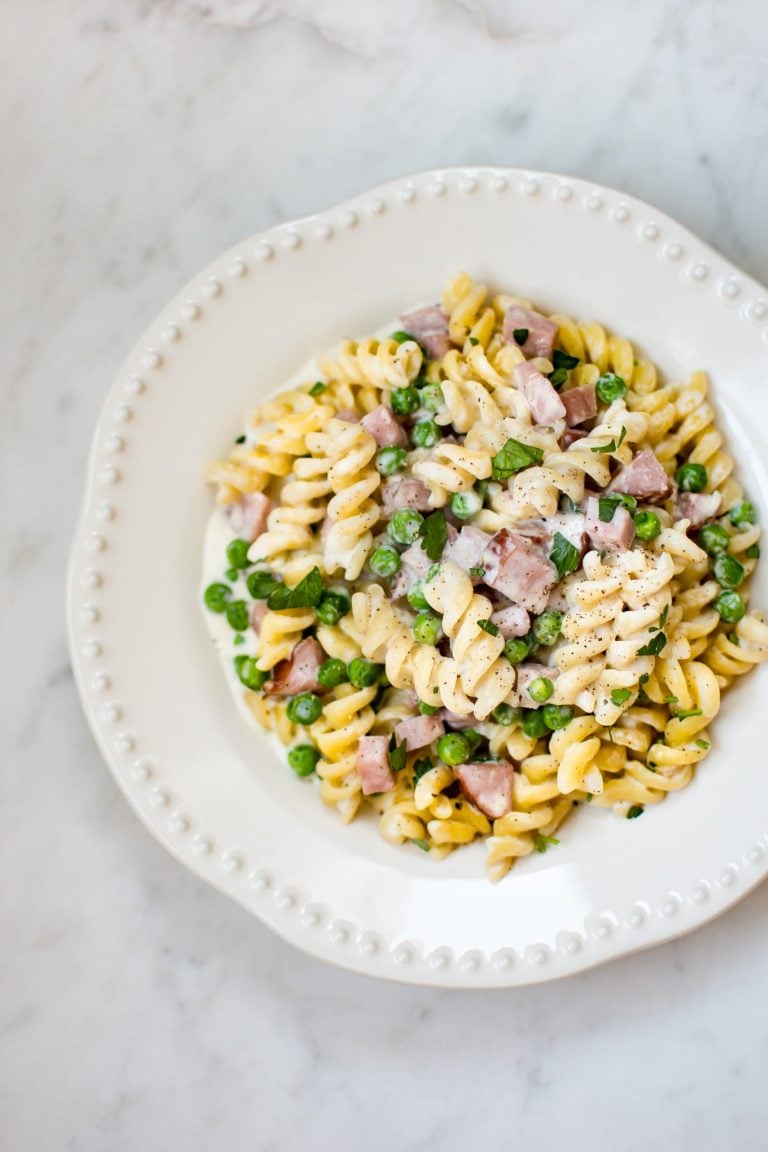 This one pot wonder saves on dishes and uses simple ingredients.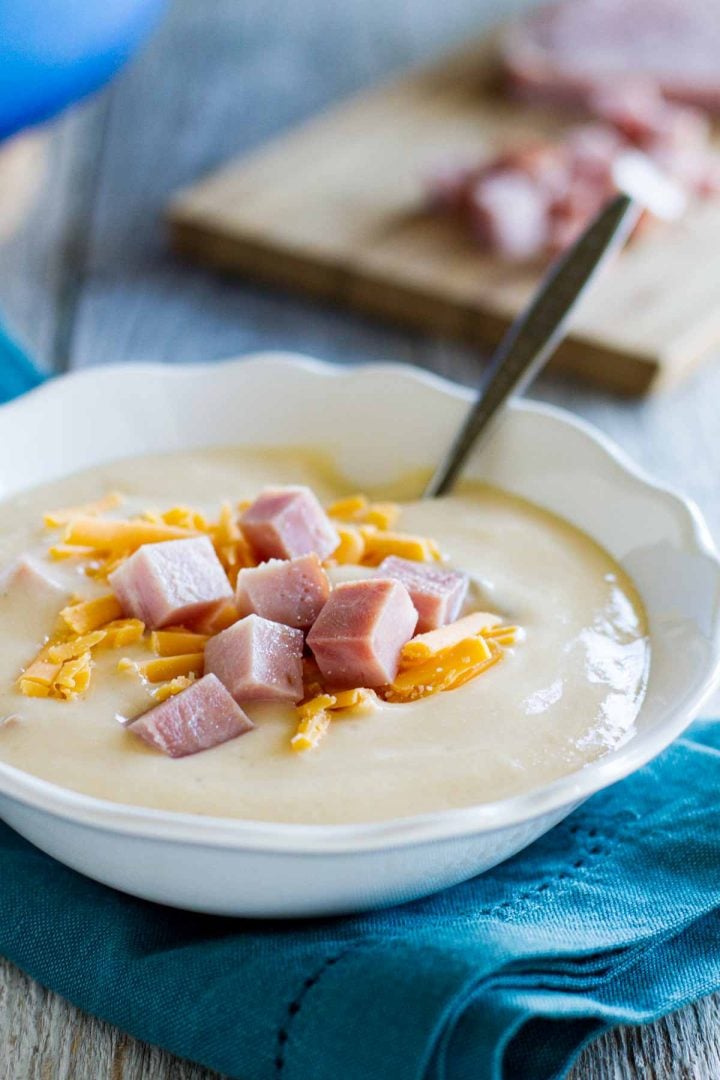 This is a nice change from ham and potato soup!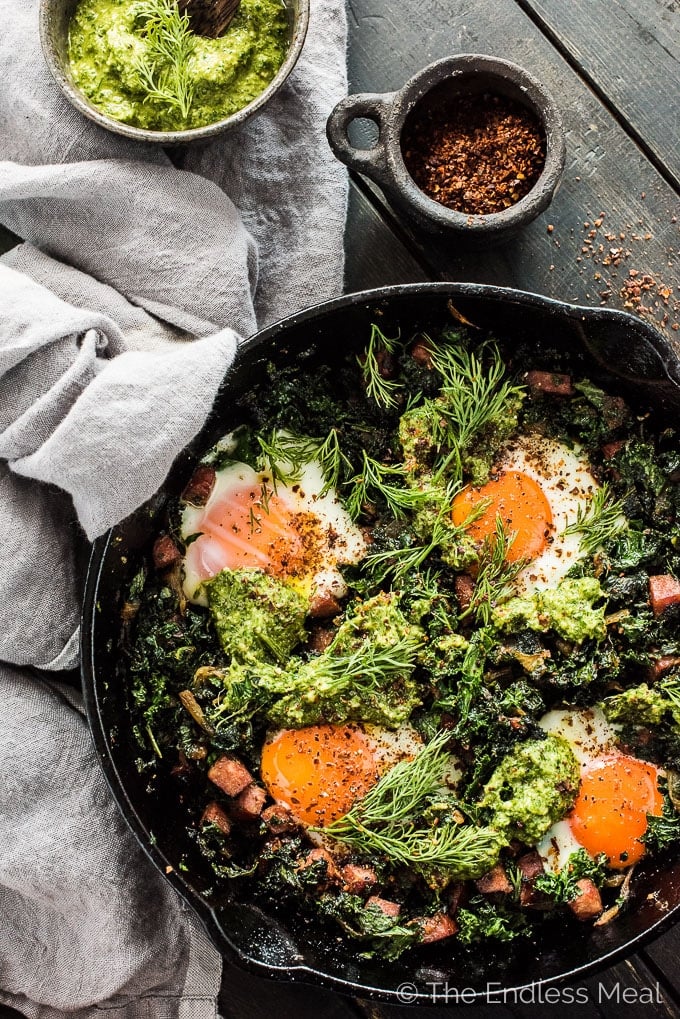 Eggs, caramelized onions, farmer's sausage, and kale are topped with a delicious lemony dill pesto for a healthy and delicious breakfast.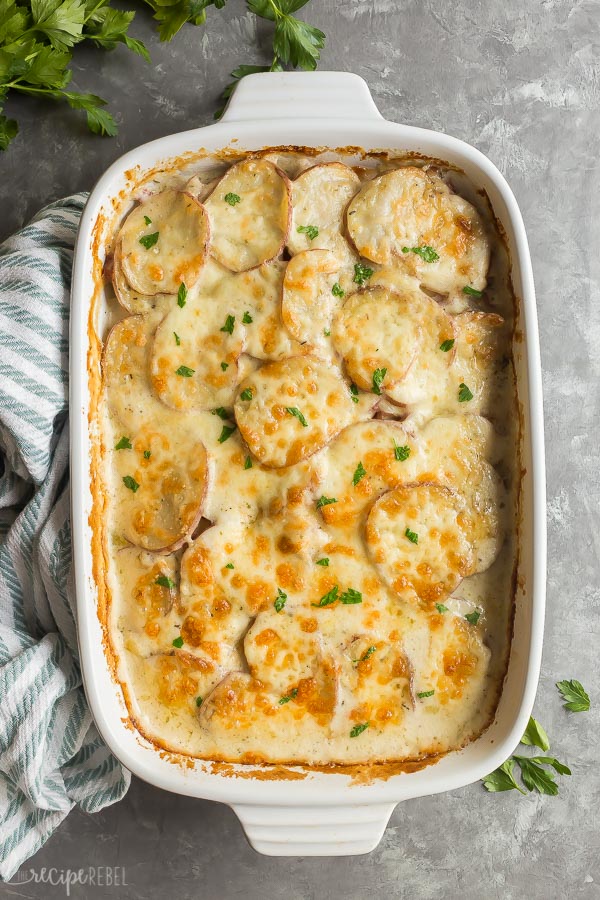 It's creamy and decadent... you'll want to buy ham just for this recipe.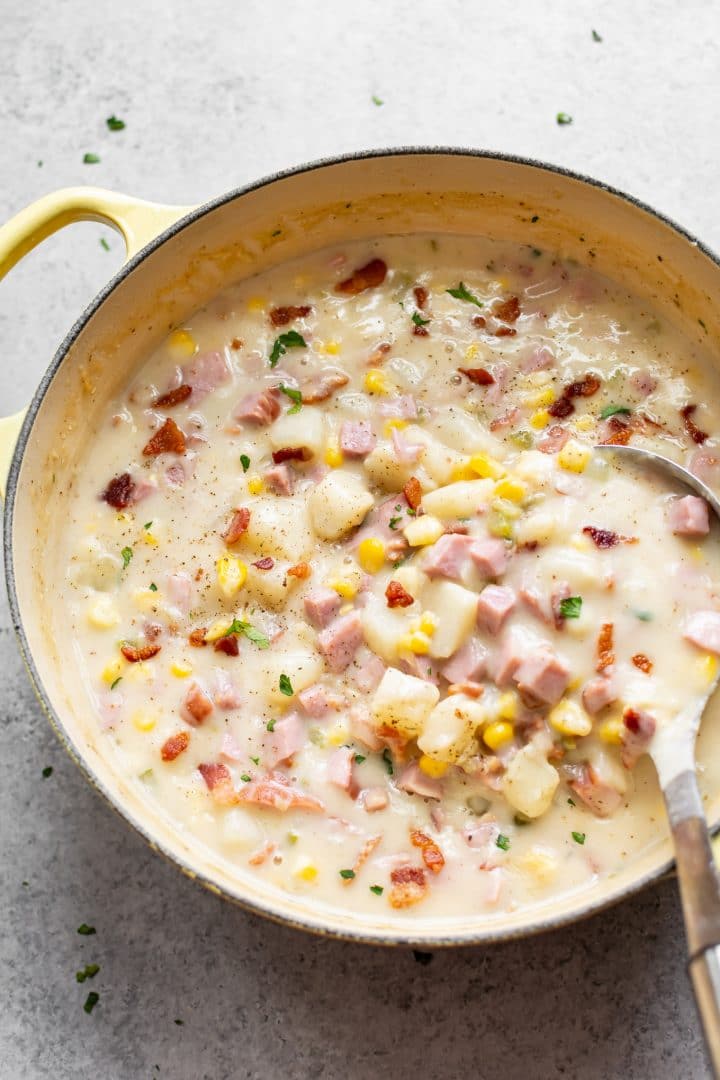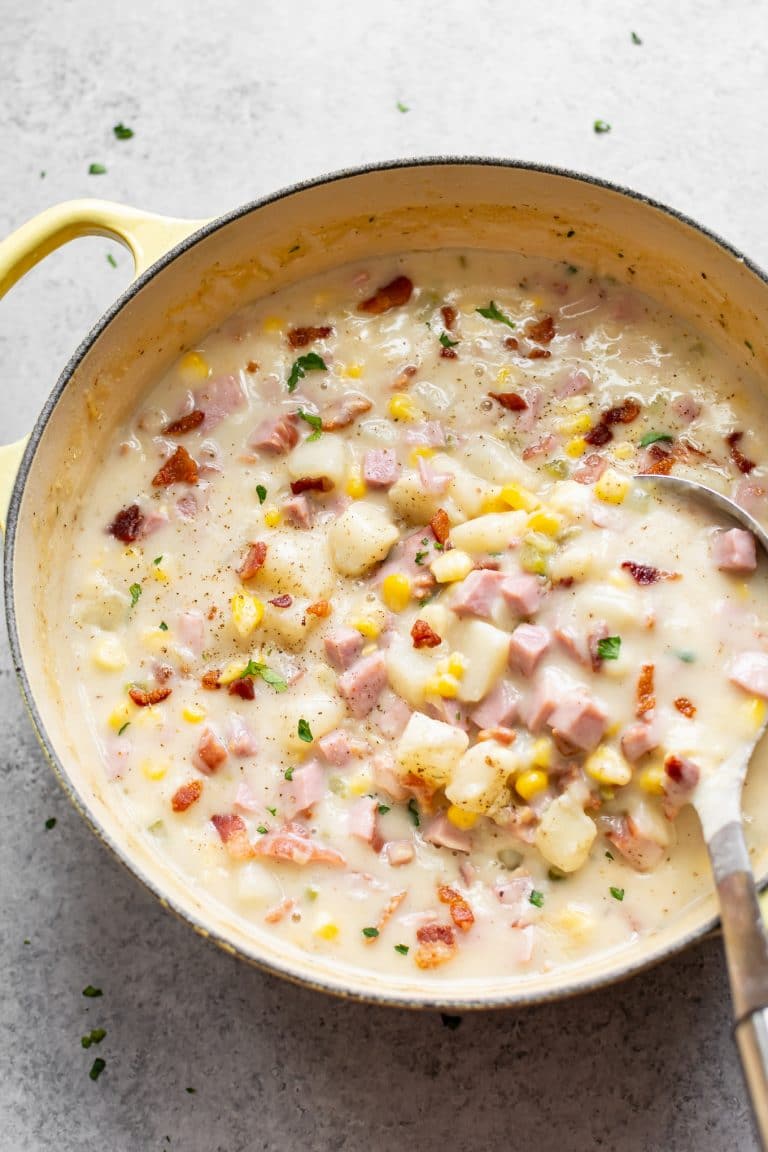 Bacon is the not-so-secret ingredient in this flavorful soup!
Which leftover ham recipe is your favorite? I hope you're not wondering what to do with leftover ham anymore. 😉