Canada's caesar cocktail is a delicious blend of vodka, Clamato juice, Worcestershire sauce, lime, and Tabasco sauce. Like bloody marys? You might want to try this!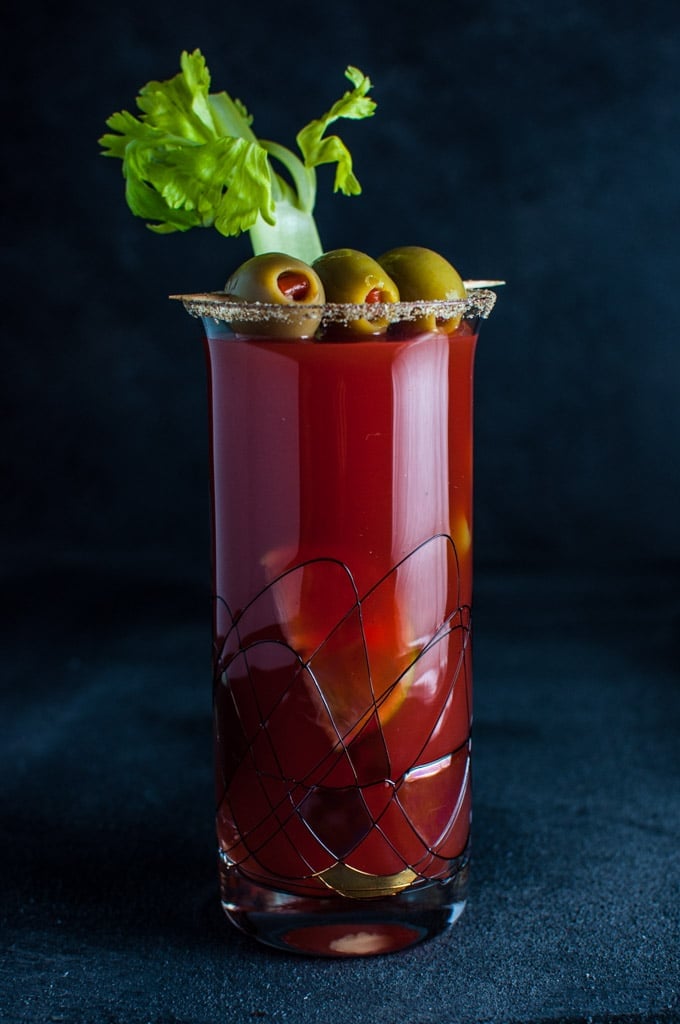 The caesar is basically Canada's answer to the bloody mary. I was quite surprised when I found out that pretty much nobody outside of Canada has heard of this drink. The caesar uses Clamato juice instead of tomato juice. You rim the glass with celery salt, which adds salty deliciousness to every sip. I sometimes make these with white rum instead of vodka. I also like to squeeze in a little lime (or lemon). According to my research, the caesar was invented right here in Alberta in 1969, and quickly became one of western Canada's favorite alcoholic beverages!
I suppose if you've never tried or heard of Clamato juice, you'd probably think the stuff sounds very odd (it's basically tomato juice + clam broth). In any case, Clamato is good. No, it doesn't taste like you're drinking fish. If you don't believe me, you should try it! My research says that the stuff was actually invented in the United States but is much more popular in Canada and Mexico. Apparently, efforts to popularize the drink in the States haven't worked so well, but Canadians continue to consume 350+ million of these cocktails per year.
Would you try this Canadian caesar cocktail recipe?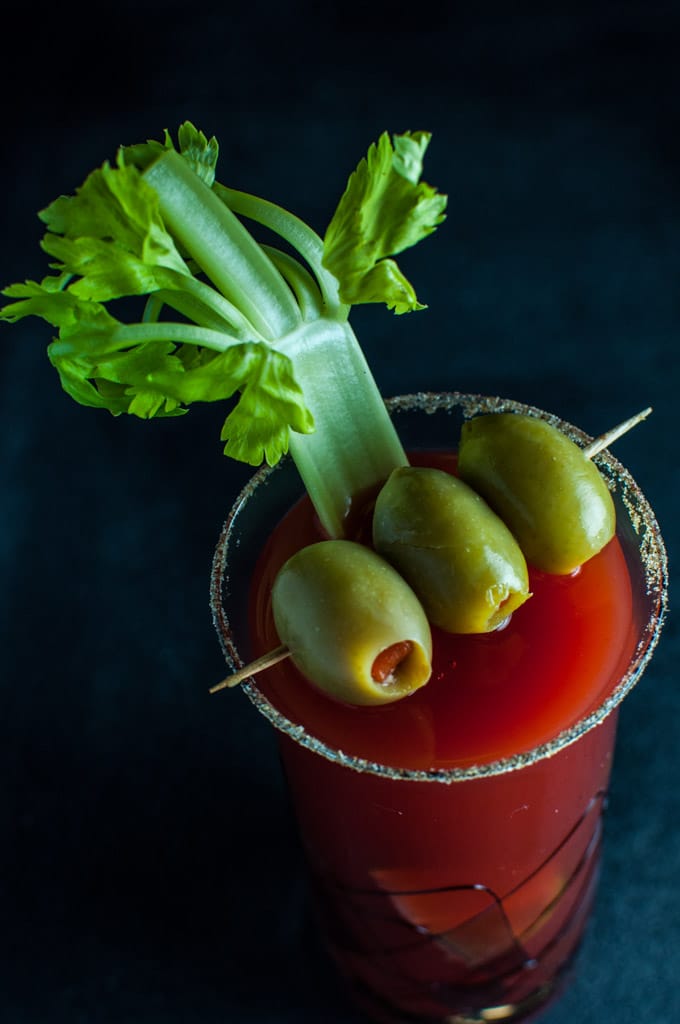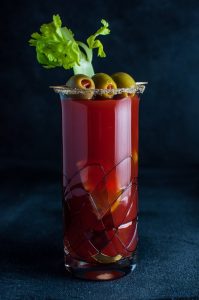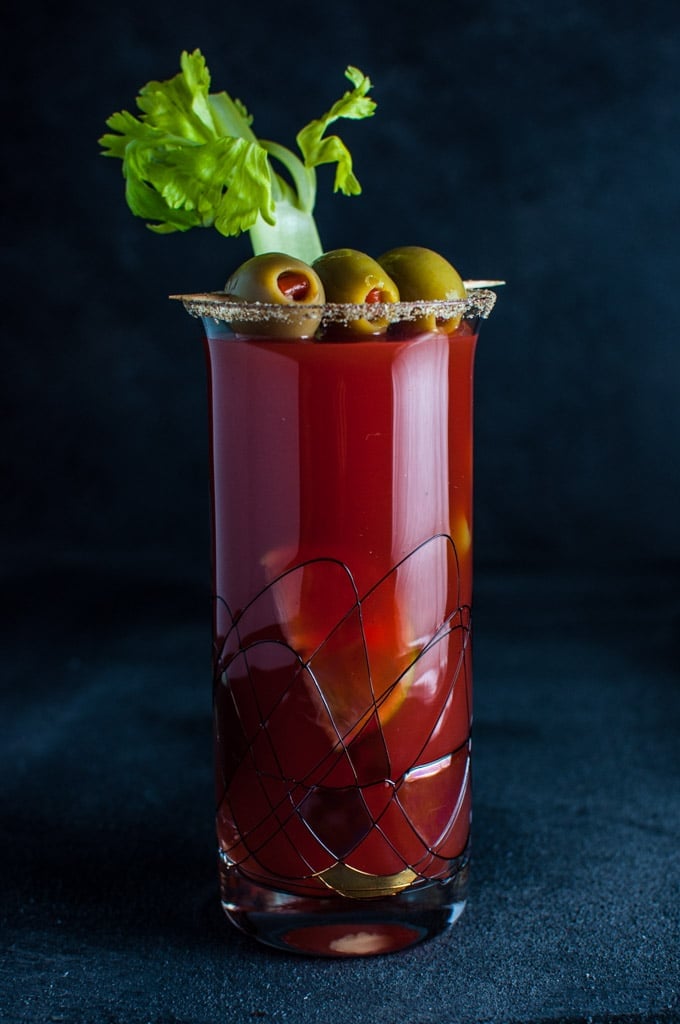 Print
Canadian Caesar Cocktail
Yield 1 drink
Canada's answer to the bloody mary.
Ingredients
Ice (optional)
Celery salt, for rimming glass
Clamato juice (to top glass up with)
1 shot vodka
2 dashes Worcestershire sauce (or to taste)
2 dashes Tabasco sauce (or to taste)
1 wedge lime
Garnish (optional)
Celery stick
and/or
Stick of pickled asparagus
and/or
Green olives
Instructions
Rim a highball glass with lime and then dip it into the celery salt.
Add ice, vodka, Worcestershire sauce, Tabasco sauce, and a squeeze of lime (then place lime wedge in glass).
Top up with Clamato juice.
Garnish with a celery stick, a stem of pickled asparagus, or green olives.
Serve immediately.
Courses Drink