This poached egg and prosciutto brunch sandwich is elegant, easy, and only takes 15 minutes to make.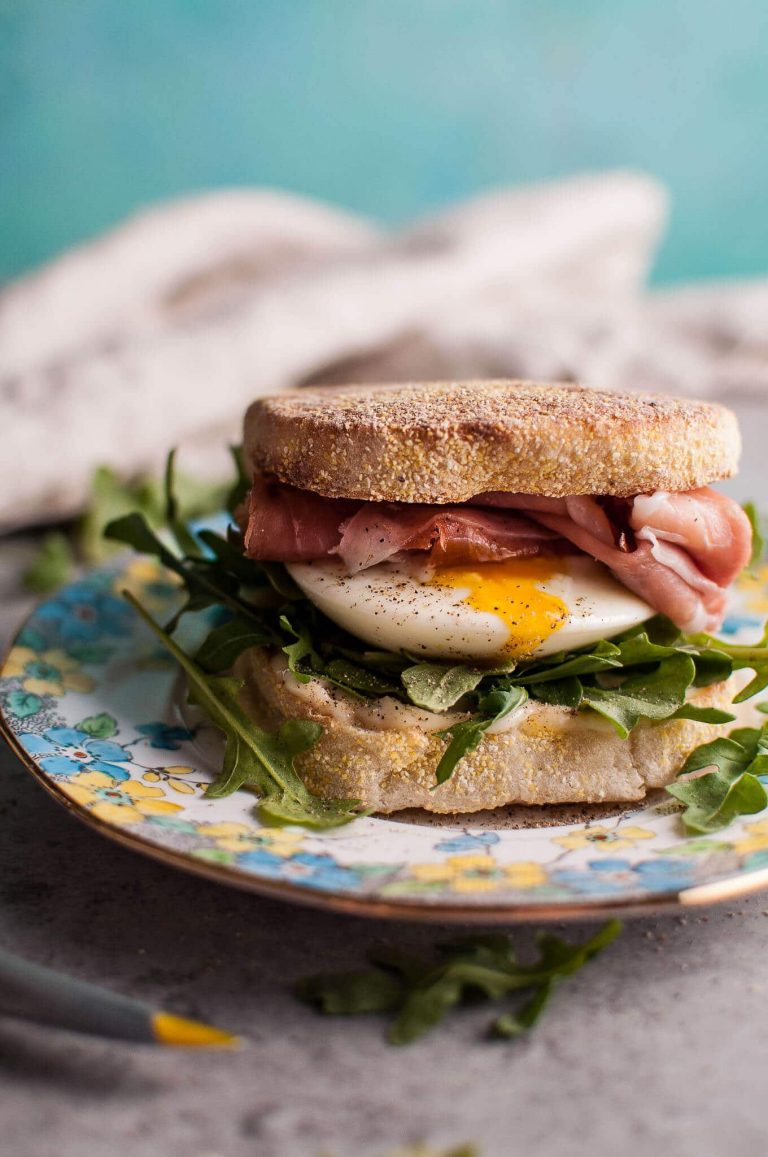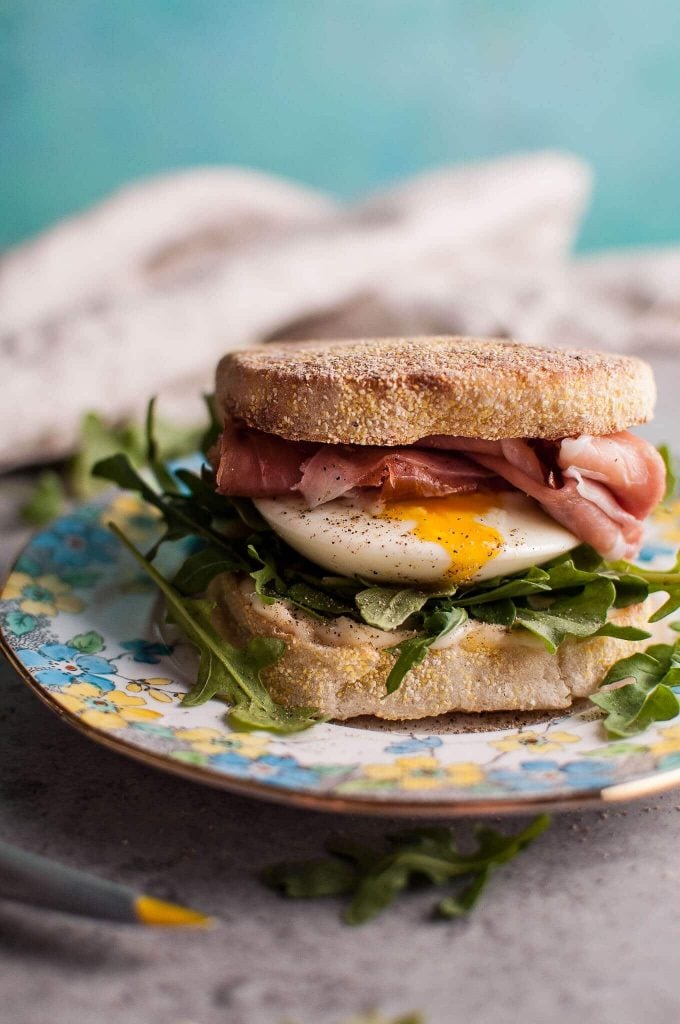 You could make this for breakfast, but I figured it was more of a brunch thing. My typical breakfast involves dry wheat cereal and a banana because that's about all I can muster before like 10 am.
Come to think of it, I don't really do brunch either... I just move straight into lunch. 😉 In theory, mimosas are a good idea. In reality, Natasha and alcohol before noon do not mix well.
Anyhow, if you are a breakfast or brunch person or you need to feed people during this time of day, here's a nice recipe that you can use. 😛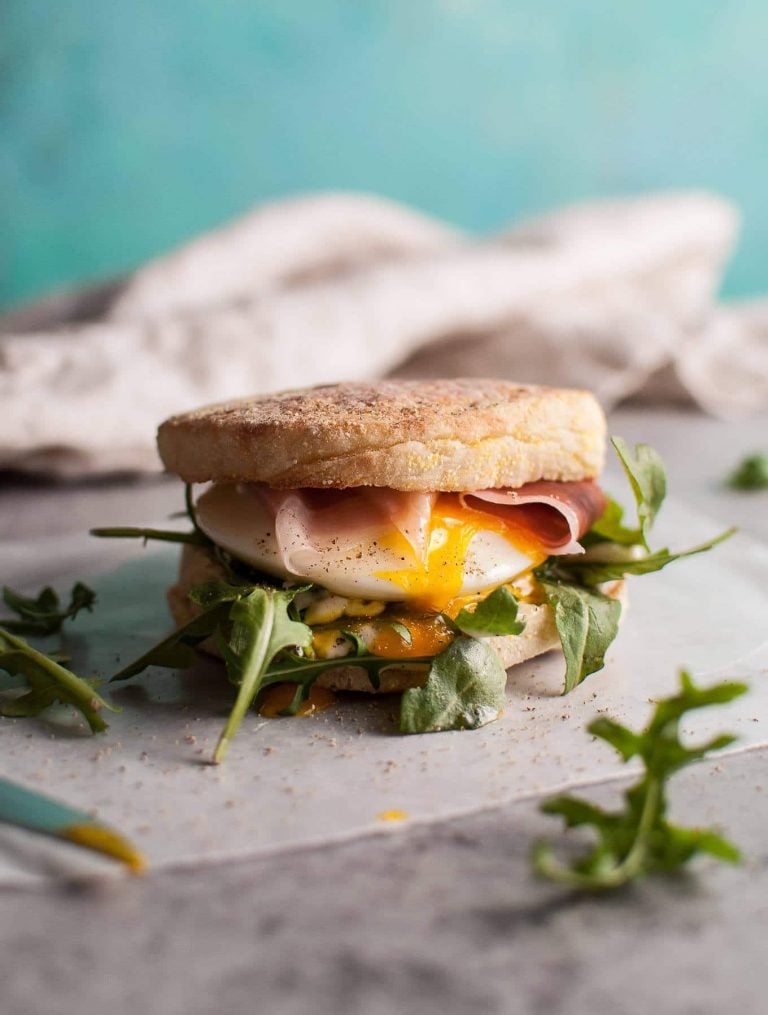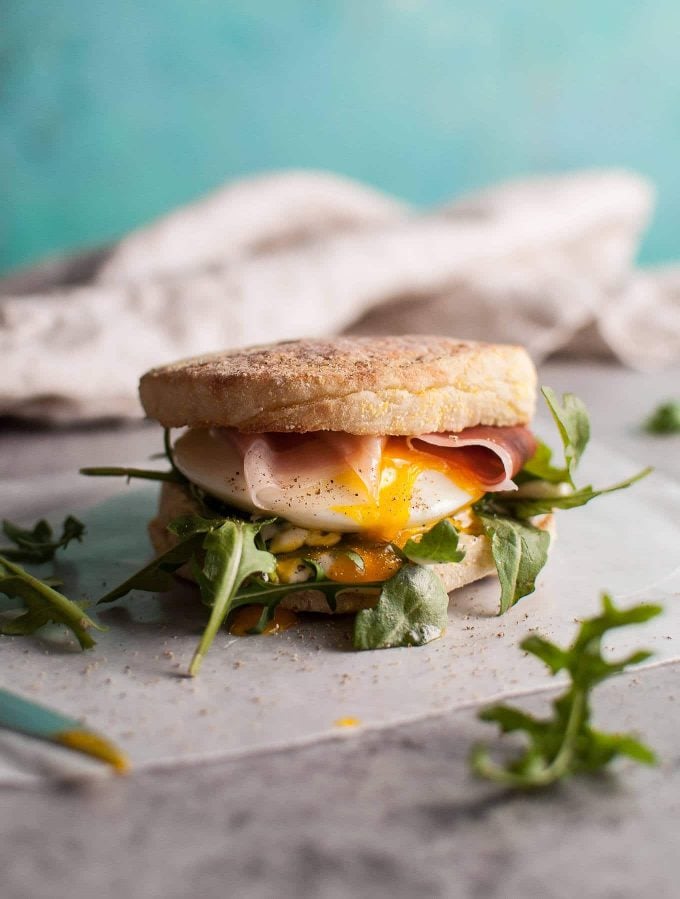 I whipped up a super quick lemon garlic mayo for this. I added just a pinch of garlic powder so it wouldn't be too overwhelming early in the day.
You can, of course, adjust the seasonings to your taste.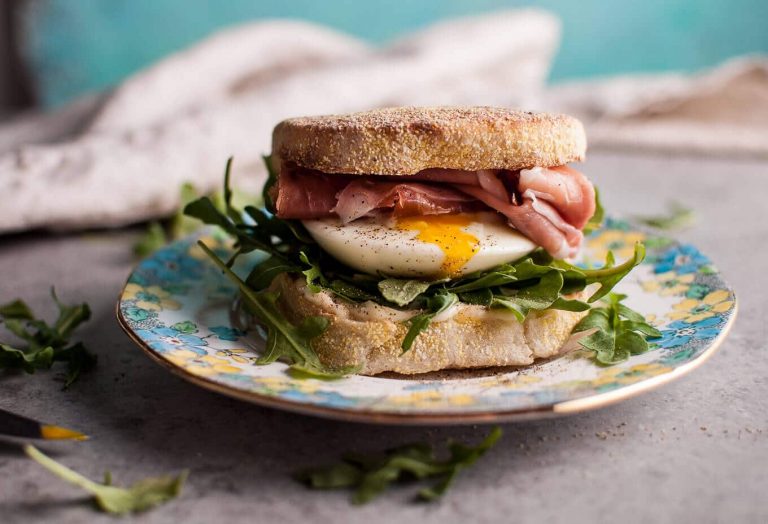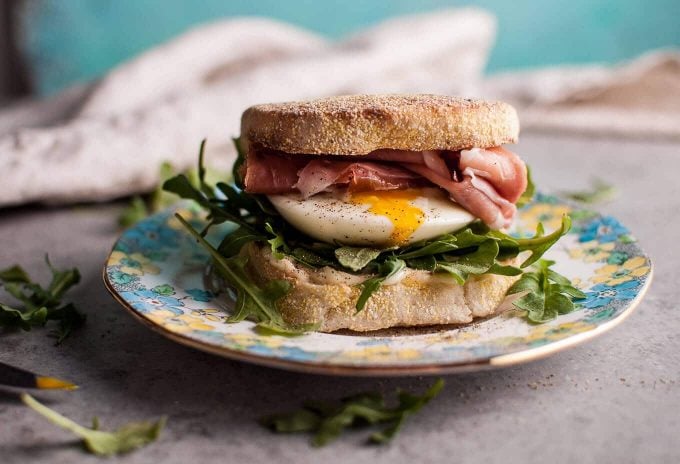 The poached egg can be cooked as much or as little as you choose. I like the way runny yolks look in photos.
Prosciutto and arugula are the finishing touches on this brunch sandwich. Since the whole thing only takes about 15 minutes, so you can sleep in a bit longer. 😉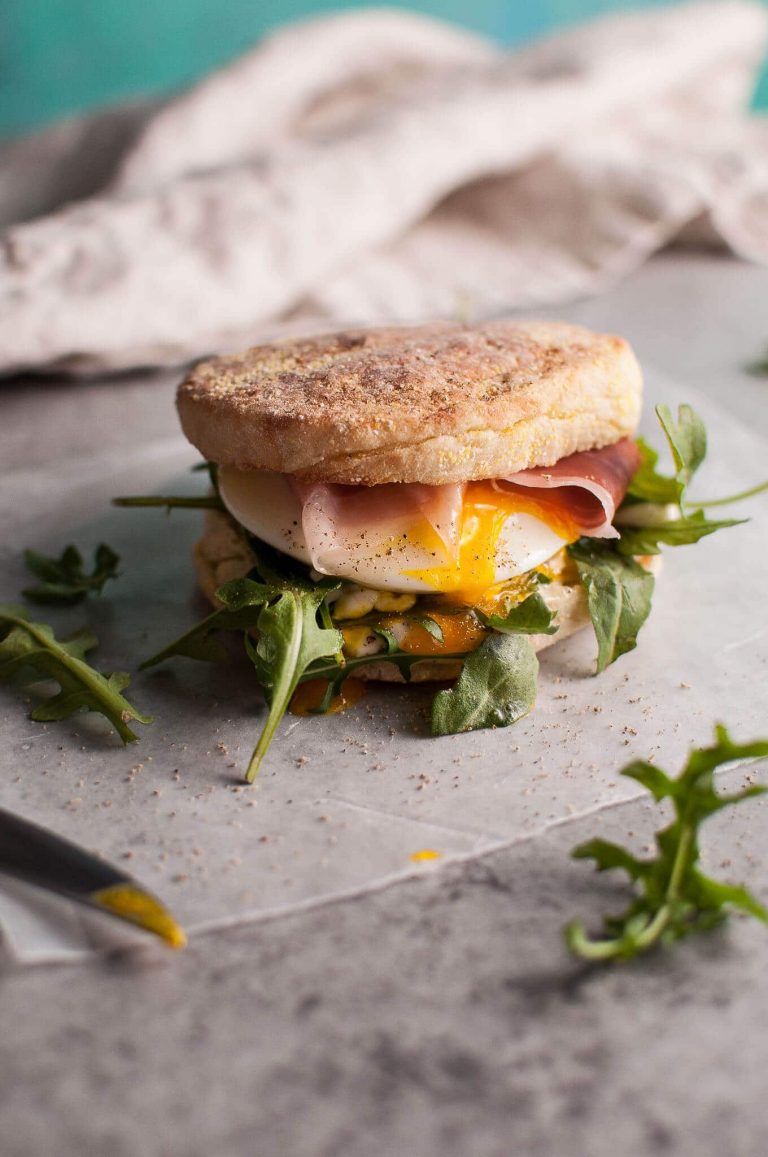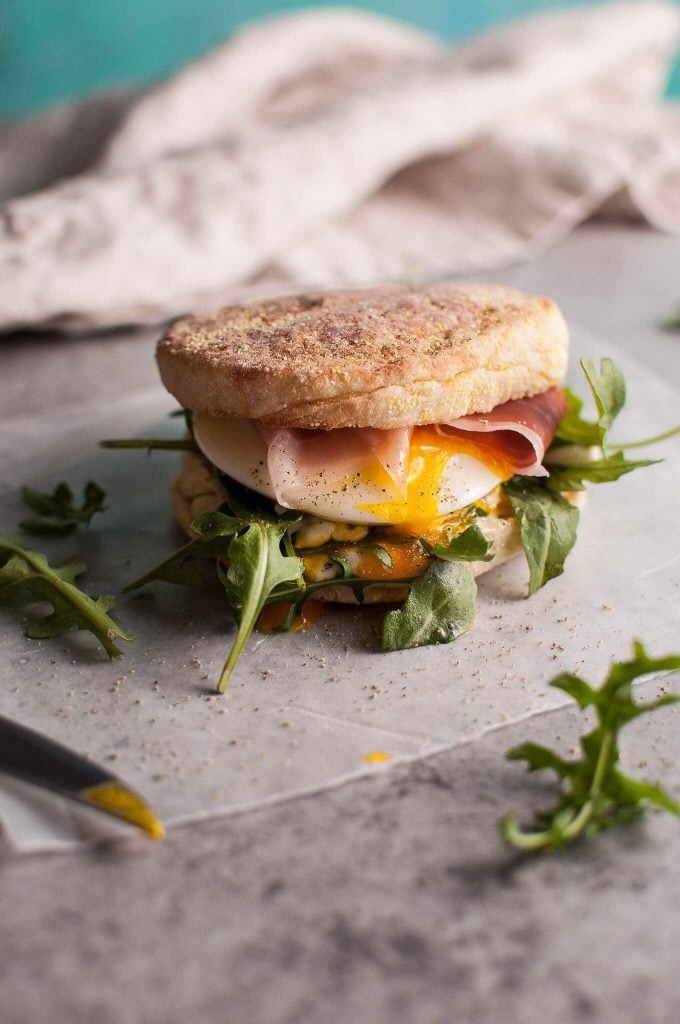 Do you do brunch? Would you make this poached egg and prosciutto brunch sandwich?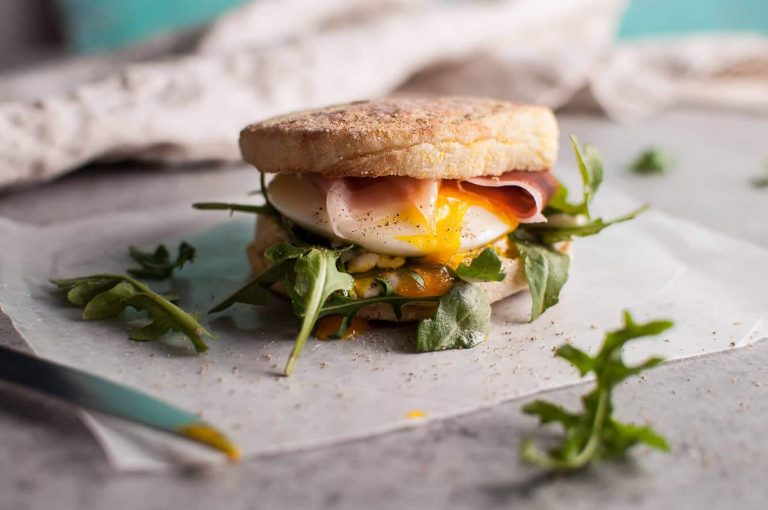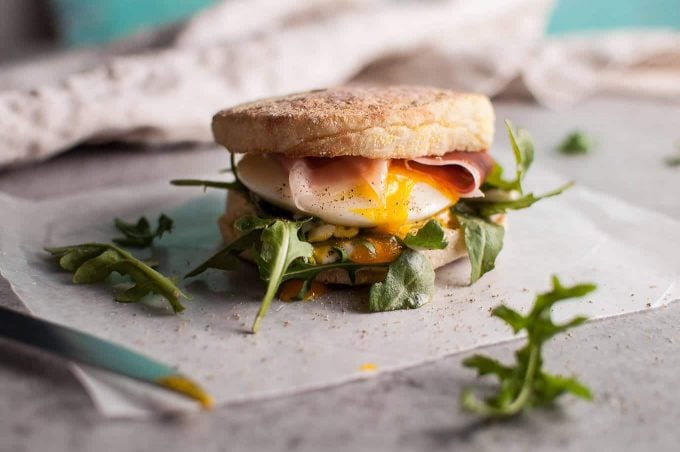 Questions? Let me know!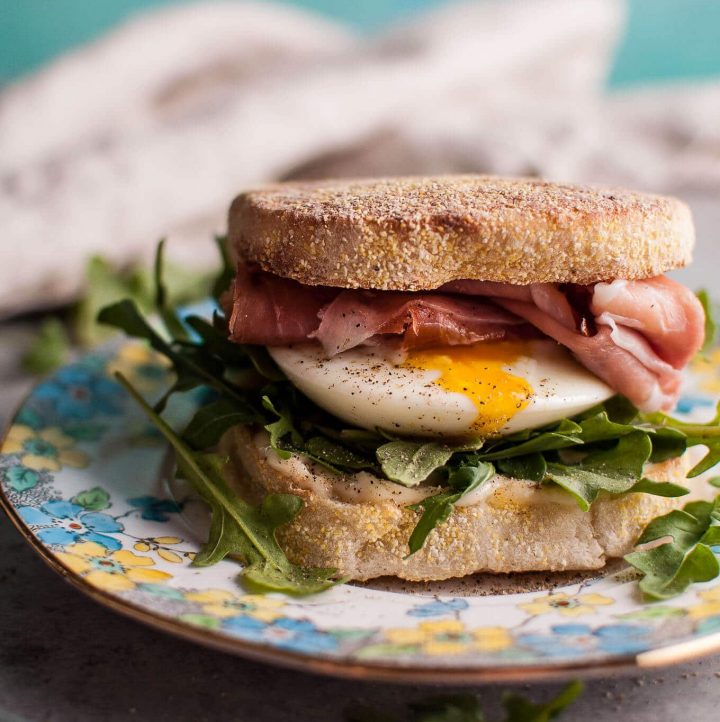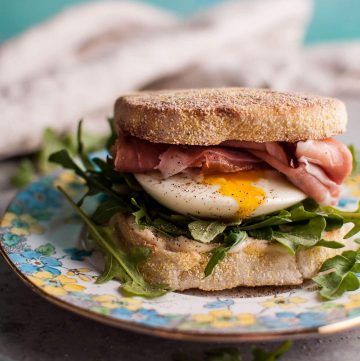 Poached Egg and Prosciutto Brunch Sandwich
An easy & delicious breakfast/brunch sandwich with a runny poached egg, arugula, lemon mayo, and prosciutto.
Ingredients
2

eggs

poached

Arugula

to taste

Proscuitto

to taste

2

English muffins

halved and toasted
Dressing:
1

tablespoon

mayo

1/4

teaspoon

lemon juice

Small pinch of garlic powder

Pepper

to taste
Instructions
Prepare the dressing by combining mayo, lemon juice, garlic powder, and pepper (adjust the seasonings as needed).

Poach the eggs to your liking, and toast the English muffins while the eggs are cooking.

Top the English muffins with the dressing, arugula, eggs, and prosciutto.
Notes
I used poach pods to cook the eggs in the photos. I poached them for around 5 minutes in the pods to have them runny. They will take less time if you poach them the traditional way.