My crisp and creamy cucumber salad is simple, fresh, tasty, and makes a great appetizer or side dish!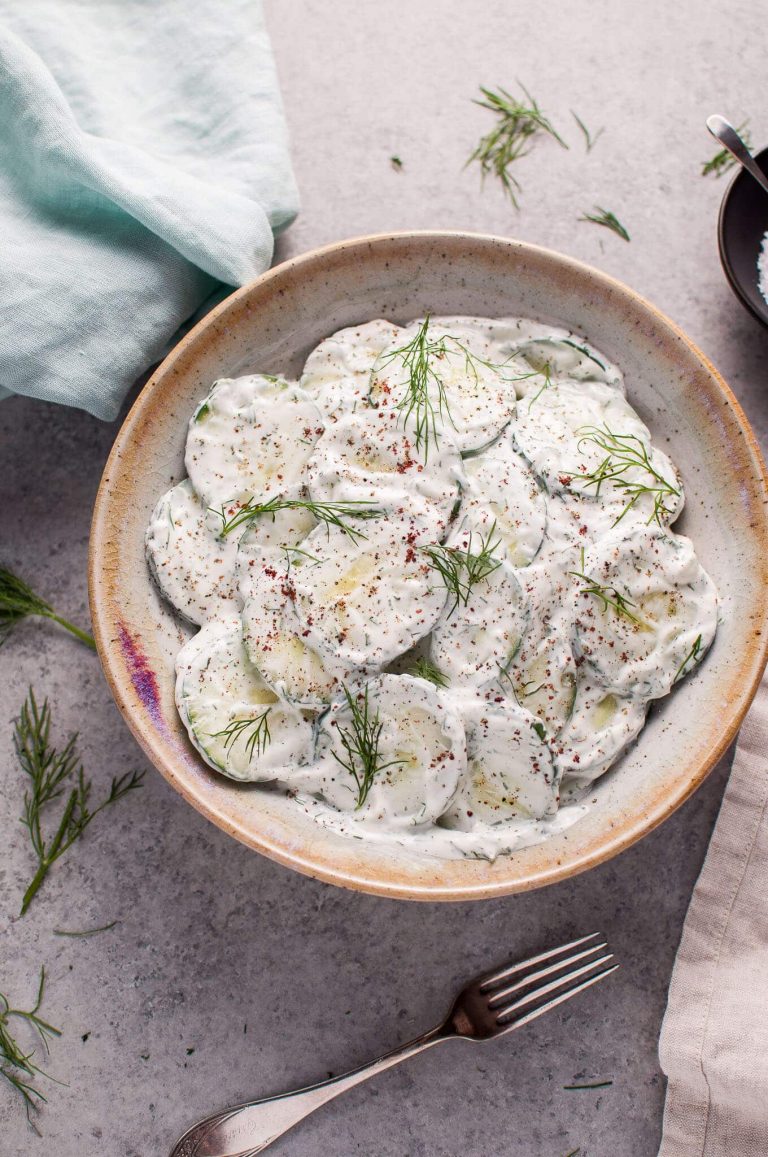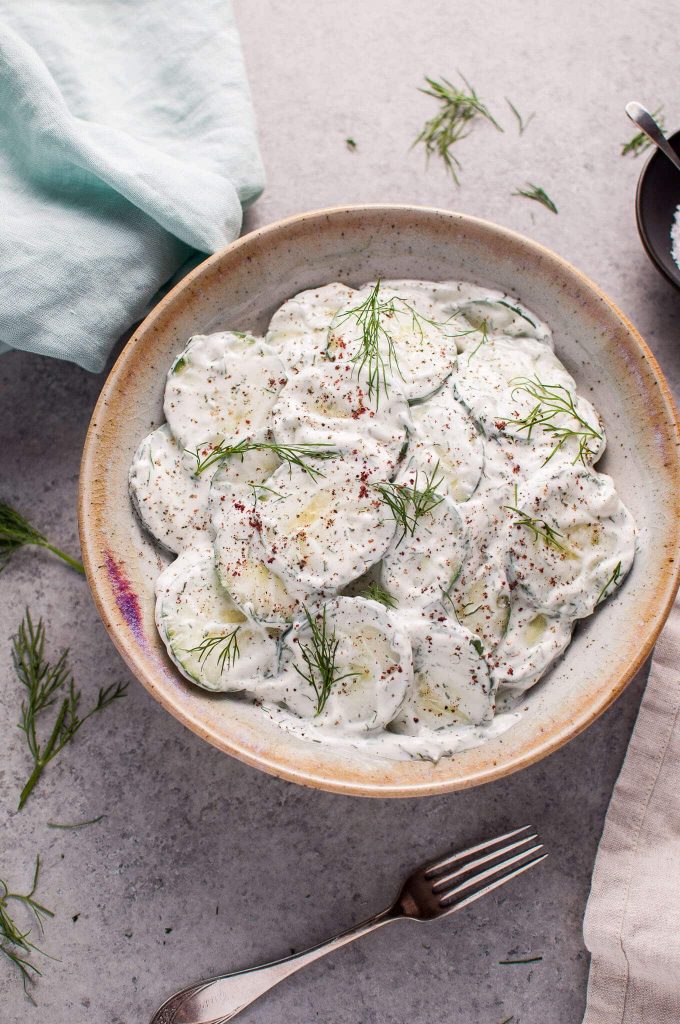 There are so many variations of cucumber salad out there. I don't recall my mom ever making a creamy version of cucumber salad, but it's a pretty common thing in Europe. I've had it at Polish friends' homes. I've seen German versions. I've seen versions that add onion.
I decided to make my own using the ingredients commonly found in creamy cucumber salad – sour cream, dill,  vinegar, and a bit of sugar.
I really didn't want a watery salad, so I made sure to salt the cucumbers beforehand. It's an extra step that's worthwhile, especially if you won't be serving the salad right away. I didn't add too much vinegar because I didn't want the salad to be too sour or watery, and too much sugar wouldn't have been good either.
I sprinkled some sumac on to give the photos a little more contrast. It isn't a traditional part of this salad, but its lemony taste complemented the salad nicely.
Chilling the salad before serving it makes it even better. This is a dish best served cold. 😉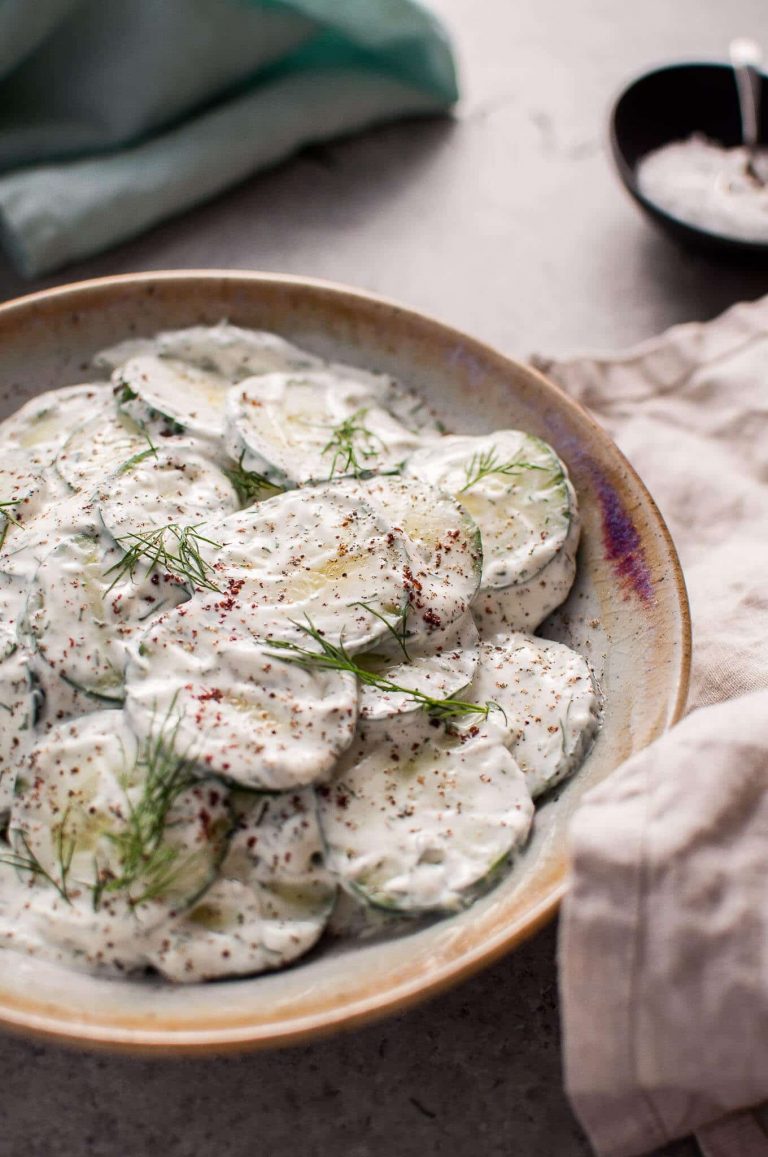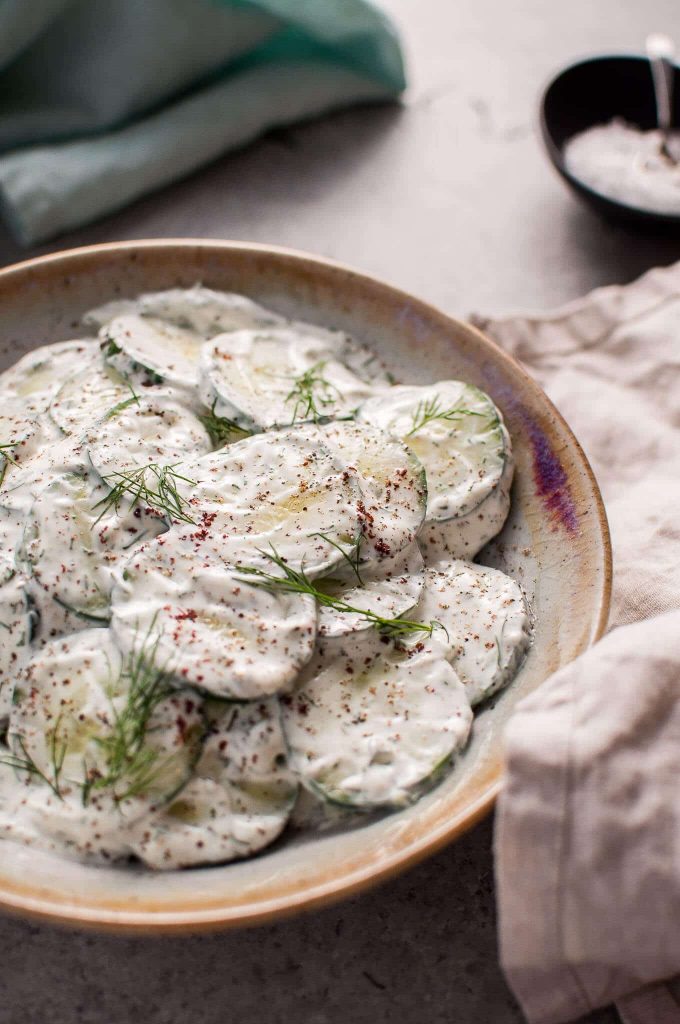 How do you make your cucumber salad?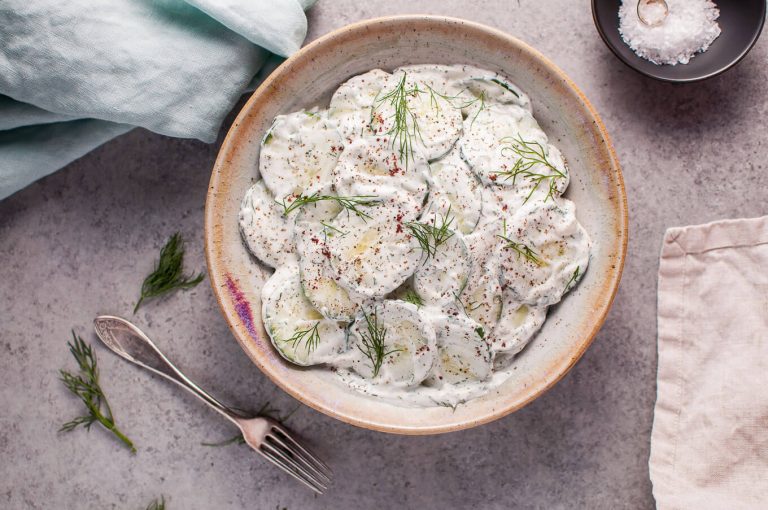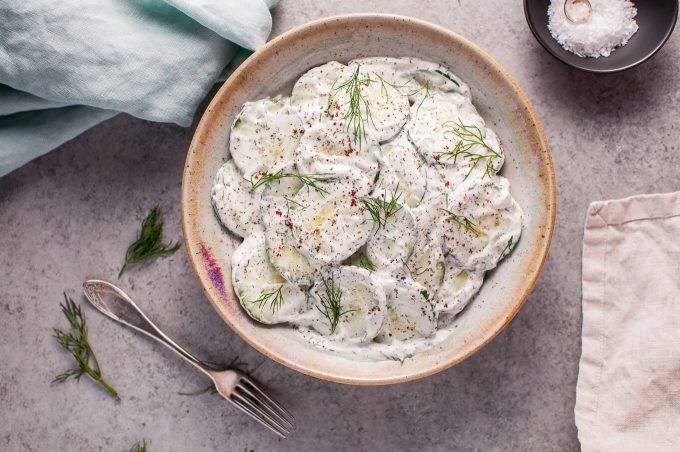 Questions? Let me know!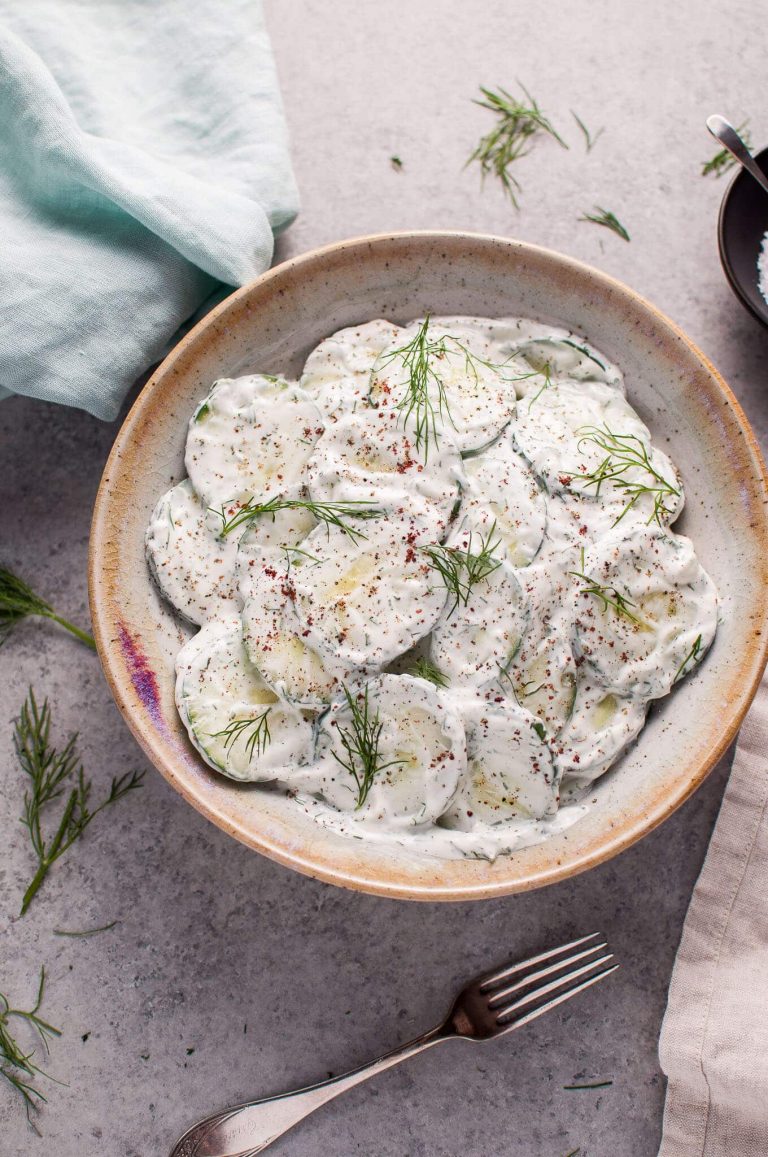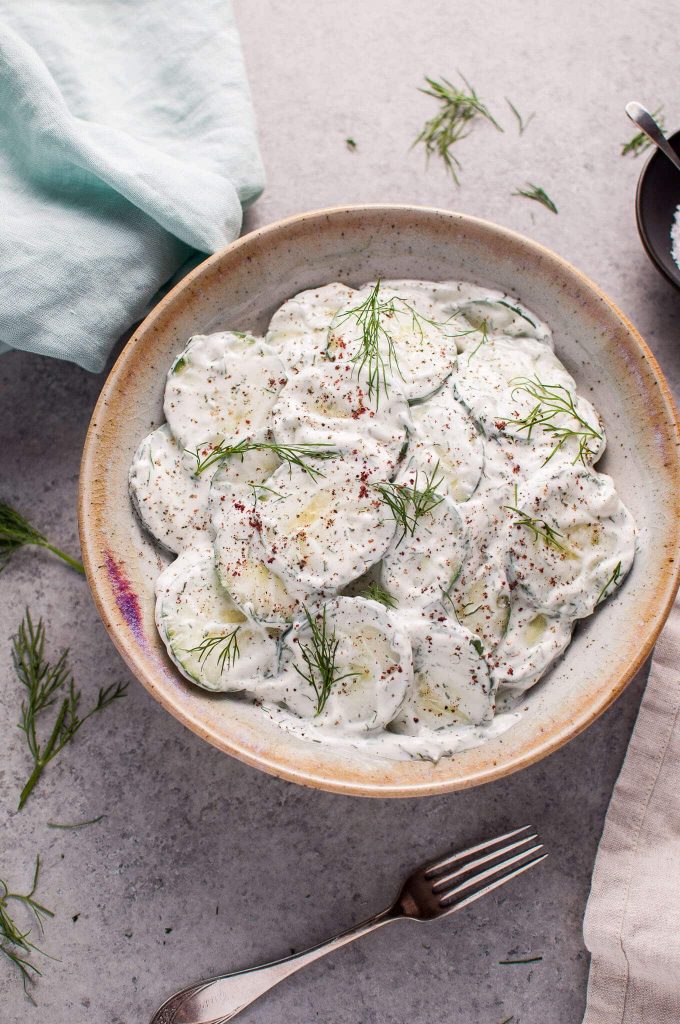 Creamy Cucumber Salad
A delectable creamy cucumber salad.
Ingredients
1

English cucumber

sliced thin

Salt

2/3

cup

sour cream

1

teaspoon

white vinegar

1

teaspoon

white sugar

1

tablespoon

fresh dill

chopped

Pepper

to taste
Instructions
Slice the cucumber fairly thin. Add it to a colander and sprinkle liberally with salt. Place it in the sink or on a plate to catch the water that will be released. Let it sit for about 30 minutes.

Meanwhile, make the dressing by adding the sour cream, vinegar, sugar, dill, and pepper to a bowl (you may use the bowl you plan on making the salad in).

Once the cucumber is ready, dry it off using paper towel. Toss it with the dressing. Chill before serving.
Recipe Notes
Serves 2-4 as an appetizer or side salad. Recipe is easily doubled.