This kidney bean and chickpea salad is ridiculously easy with only 5 ingredients! Healthy, delicious, and ready in under 10 minutes.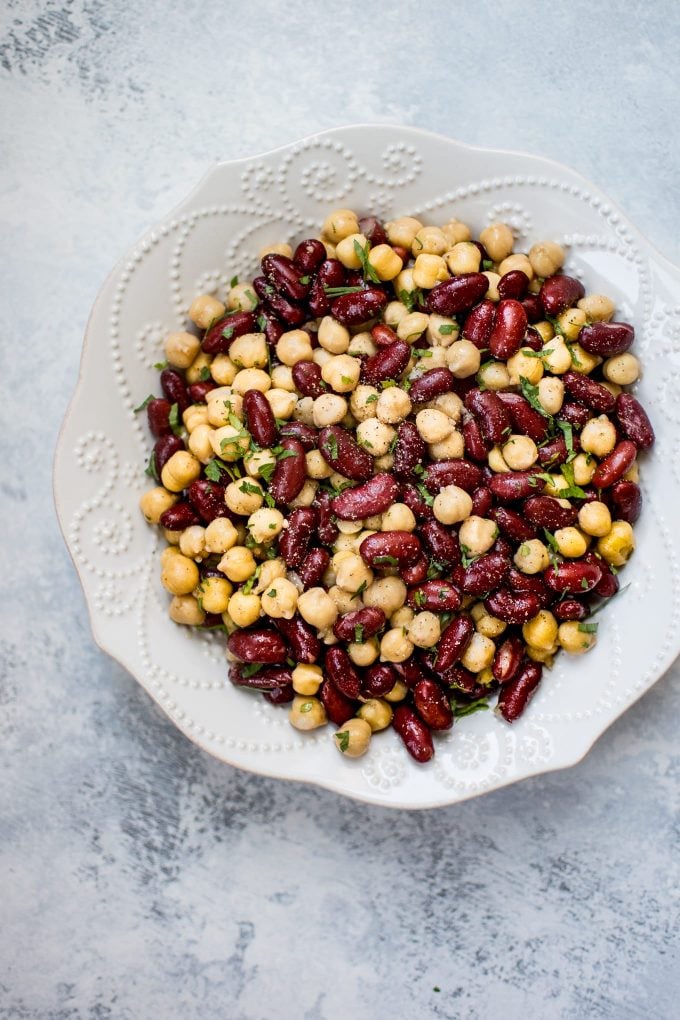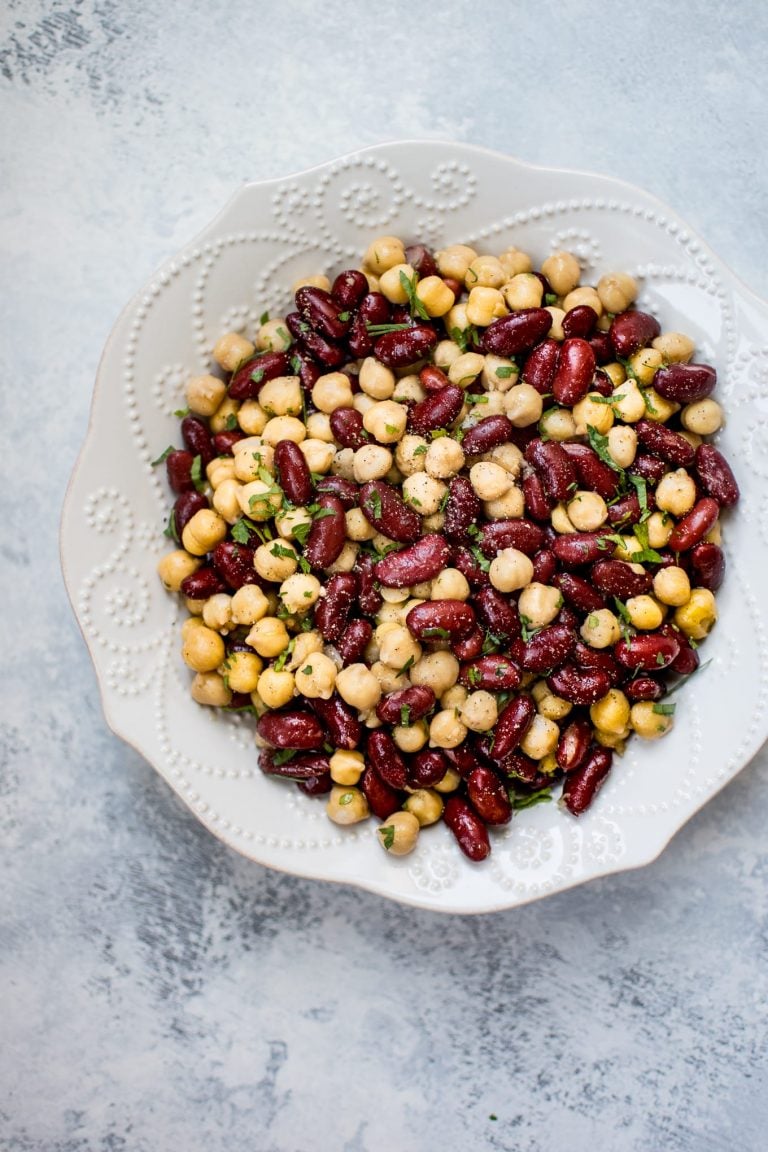 We've got chickpeas, red kidney beans, red wine vinegar, olive oil, and garlic in here. A sprinkling of fresh parlsey is nice but not totally necessary, and salt & pepper… well those don't count in my 5 ingredients 😛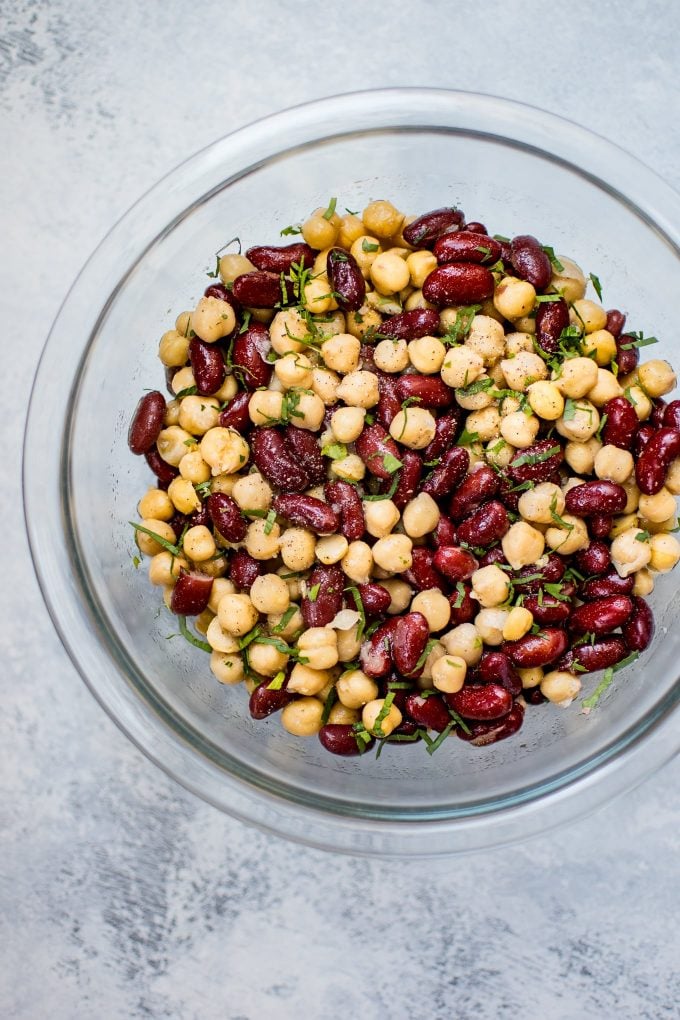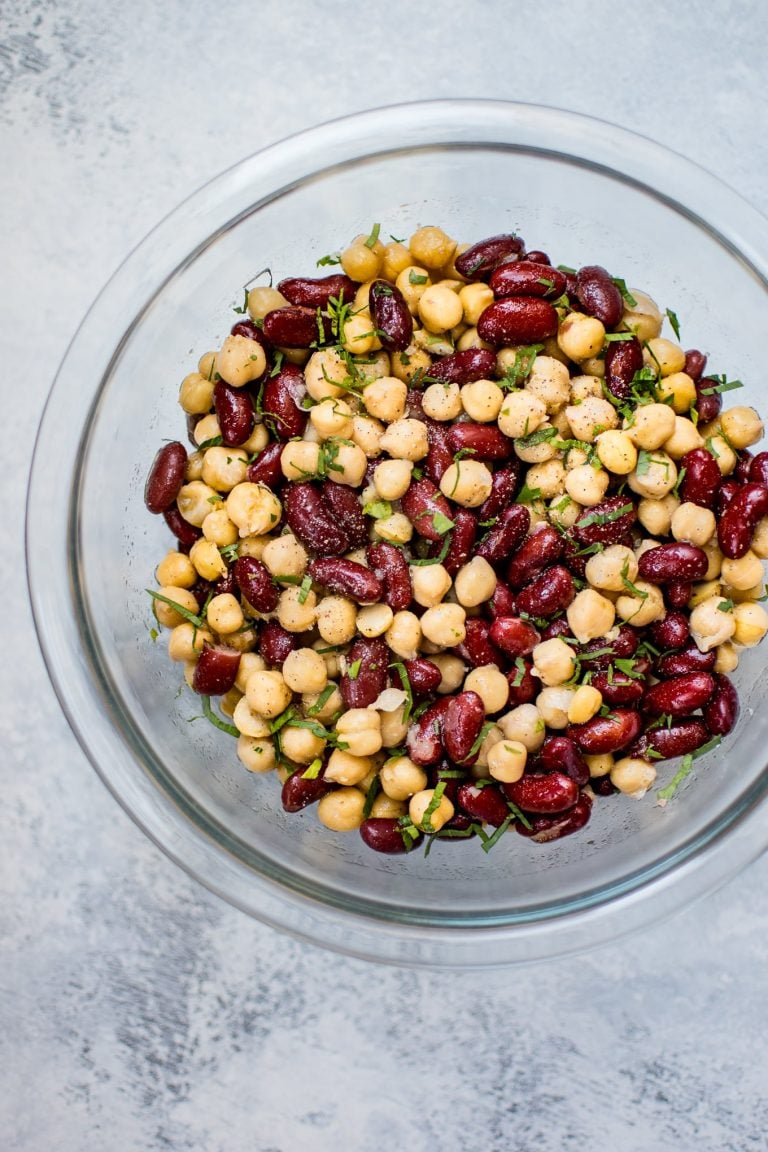 I love stupidly easy recipes. I'm also increasingly liking chickpea and bean recipes. I've always liked beans, but I hardly ever branch out from my old classic, tuna, beans, and onions. It's so easy, and so good. In fact, it was one of the first recipes I made for this blog. I may update it with new photos and give it some new life at some point!
Lately I've done a corn and chickpea salad, a Mediterranean chickpea salad, a Texas caviar style black bean salad, and now this cold bean salad. These types of salads are my favorite thing to take to work for lunch. Healthy, colorful, protein-packed, and I'm not sidelined by a pasta coma. 😉
I sometimes type "chickenpeas" by accident. I dunno what's wrong with me. I'm totally paranoid that it'll show up like that one day and I won't catch it.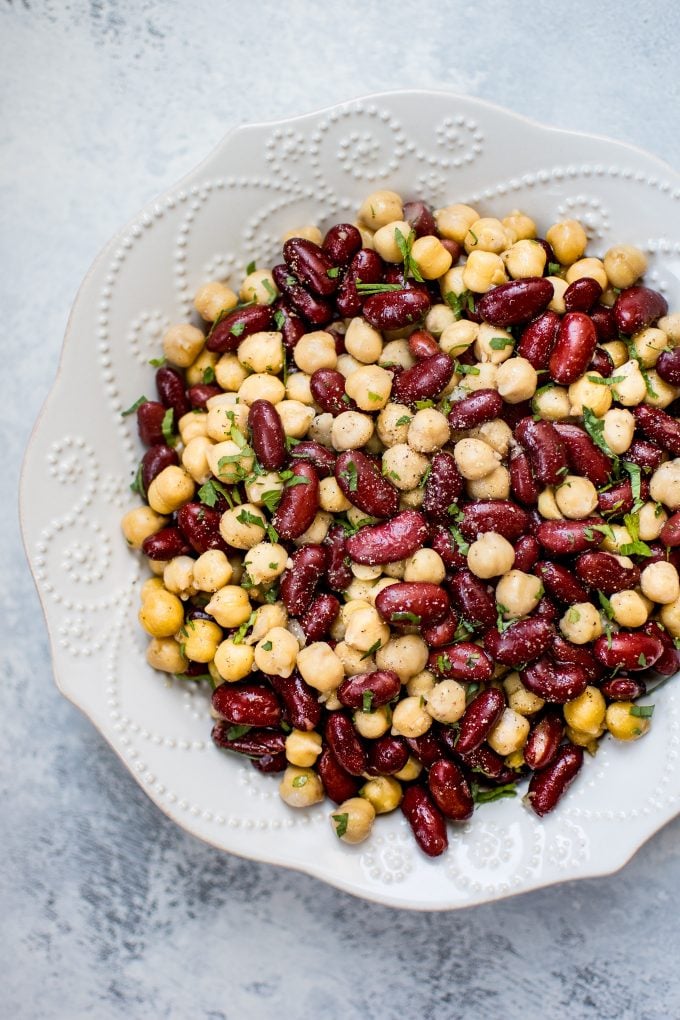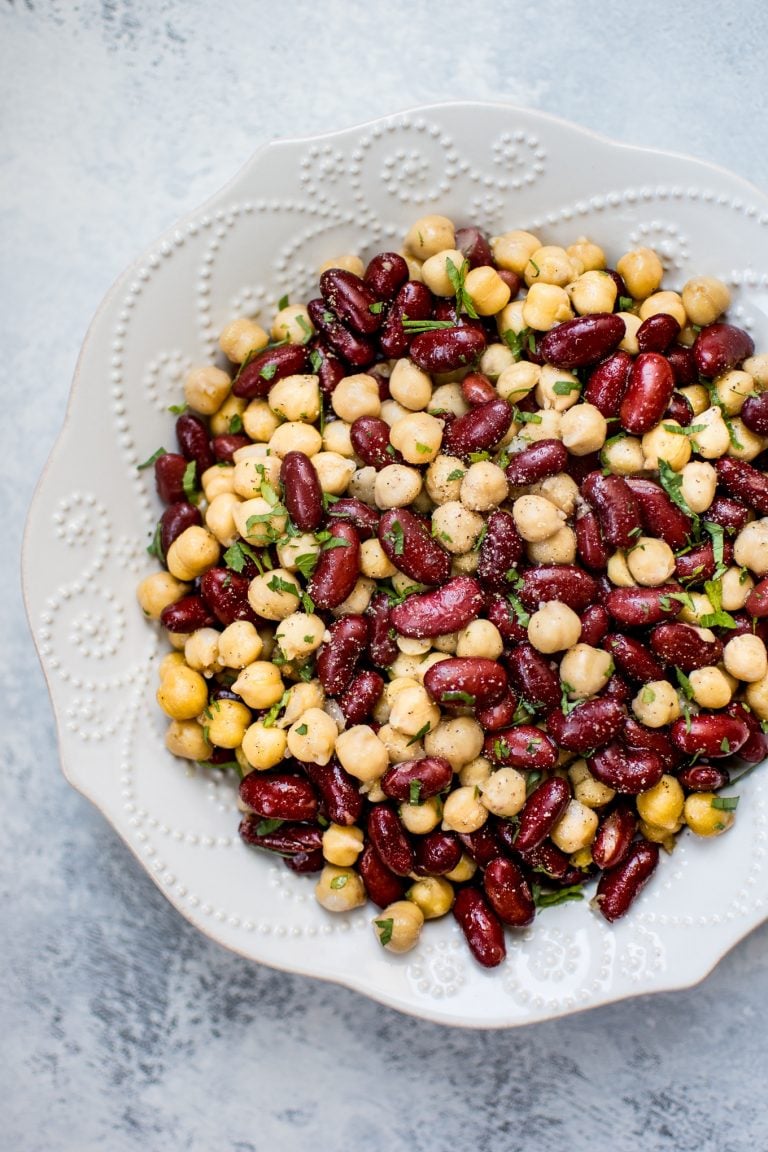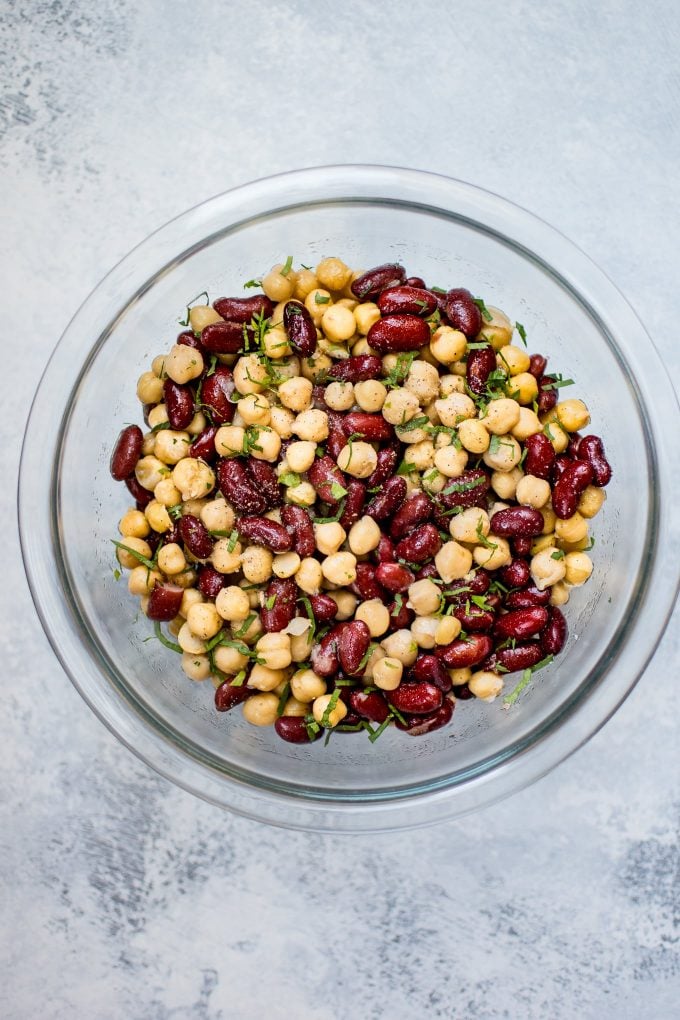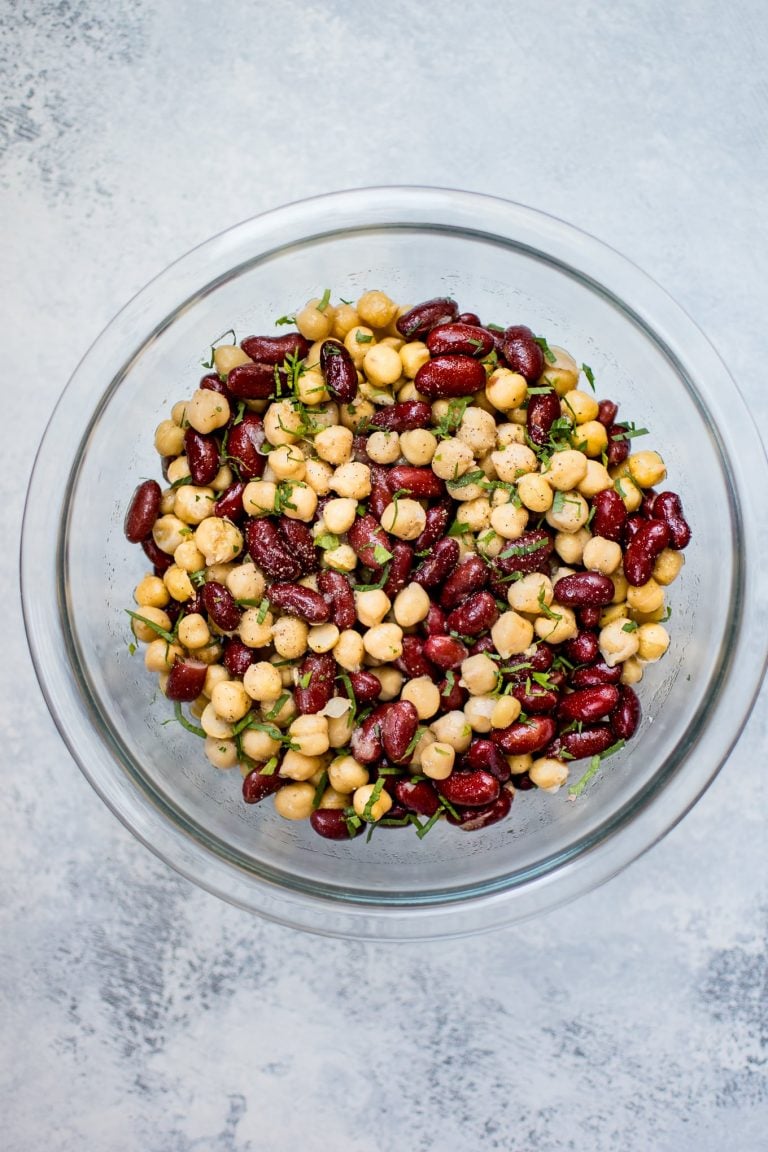 Annnyway, I love how vibrant the ruby red kidney beans are. It's just such a pretty salad. And so simple. Simple food is the best kinda food.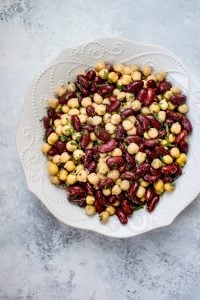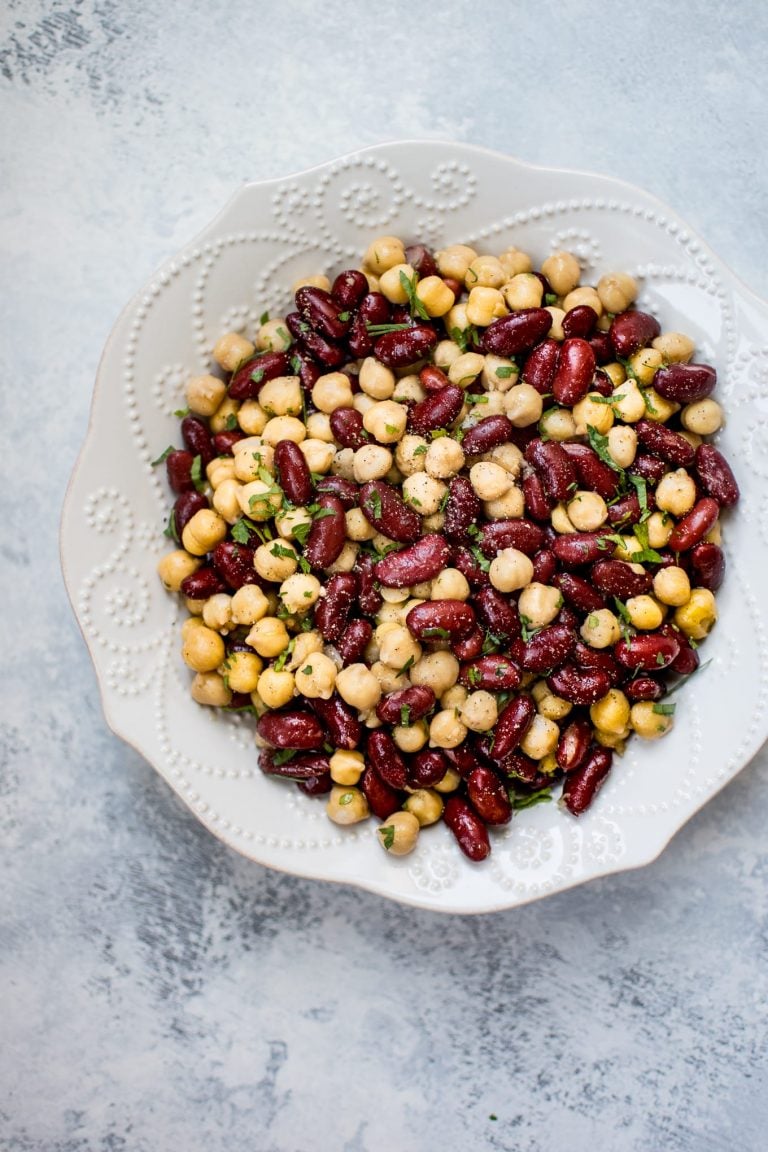 Print
Kidney Bean and Chickpea Salad
Yield 2-4
This healthy bean salad is ridiculously easy with only 5 ingredients! Wholesome, delicious, and ready in under 10 minutes. Vegan.
Ingredients
1 (19 fluid ounce) can chickpeas, drained & rinsed
1 (19 fluid ounce) can red kidney beans, drained & rinsed
1 large clove garlic, minced
2 tablespoons olive oil
1 tablespoon red wine vinegar
Parsley, chopped (optional)
Salt & pepper, to taste
Instructions
Add all ingredients to a bowl. Toss and adjust oil/vinegar/salt & pepper to suit your preferences. Salad will last in the fridge for a few days. 
Courses Salad
Will you make this red kidney bean salad?
Try more of my tasty recipes: