This Mediterranean chickpea salad has all the flavors of a classic Greek salad plus hearty chickpeas and fresh oregano and parsley for an extra pop of flavor. A wonderful light meal or side dish!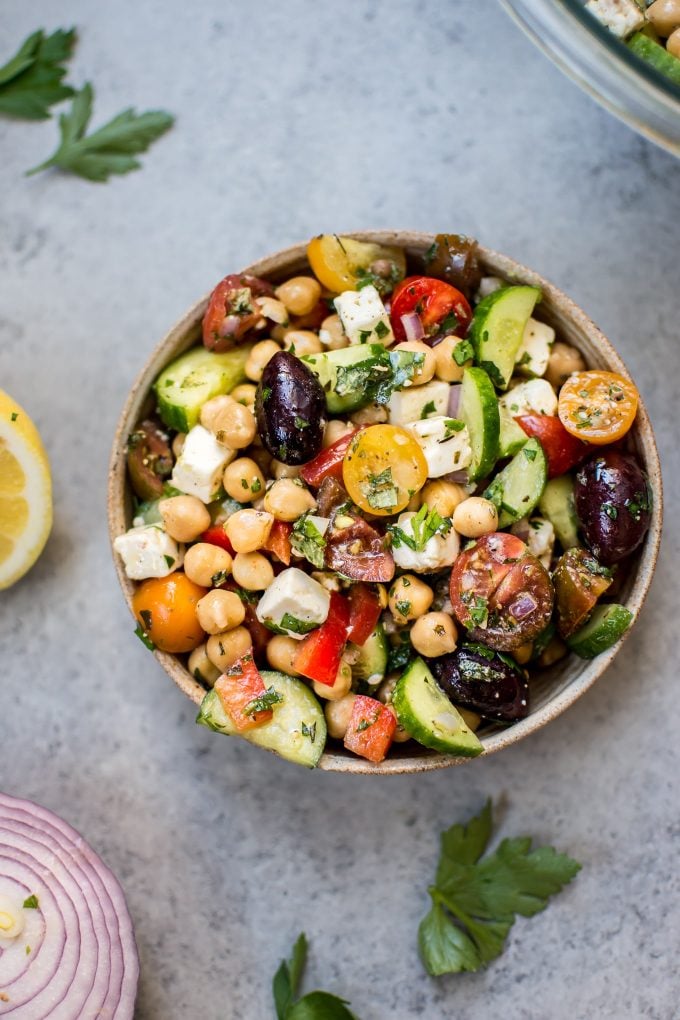 This is a convenient make-ahead salad. Great for summer gatherings, meal prep, or work lunches.
Nothing in here will wilt, and the flavors will meld together even more. Everyone will love the vibrant colors and fresh taste!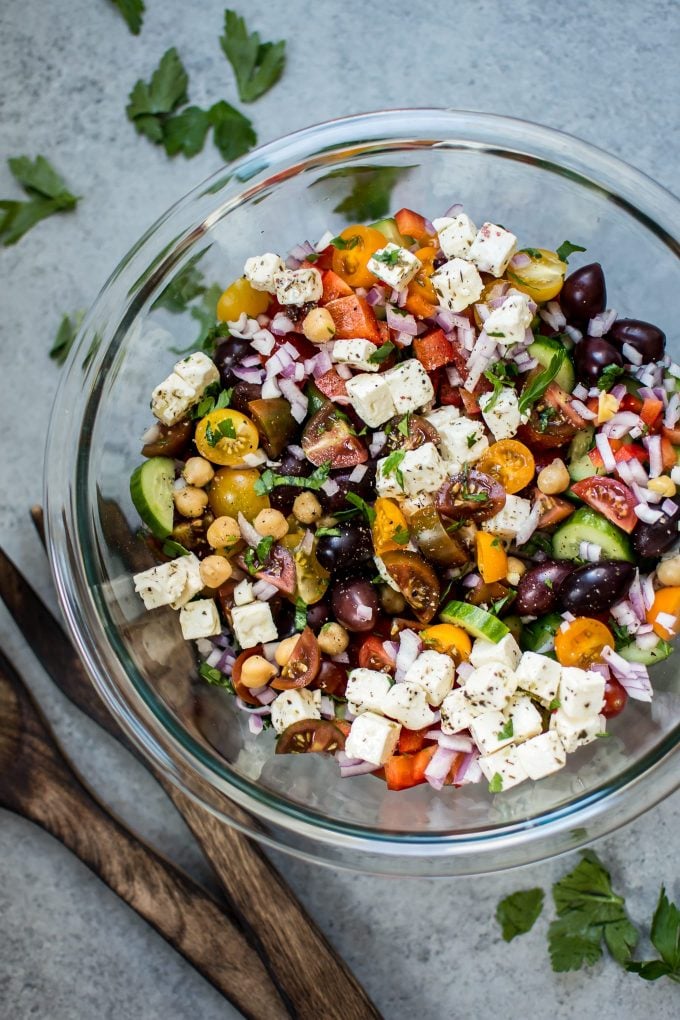 Usually I'm pretty good at spelling, but geez, the word "Mediterranean" had me so stumped that I not only had to look it up like 5x, I ended up copying it straight from Google into this post so I didn't have to type it out the first couple times.
Yikes. Some words do that to me… what can I say?