It's that time again! 2021 is done, and I am taking a look back at the past year. Read on if you want to take a peek behind the scenes of this food blog! New recipes are coming soon.
If you're curious, check out Last Year's Recap or 2019's Year in Review.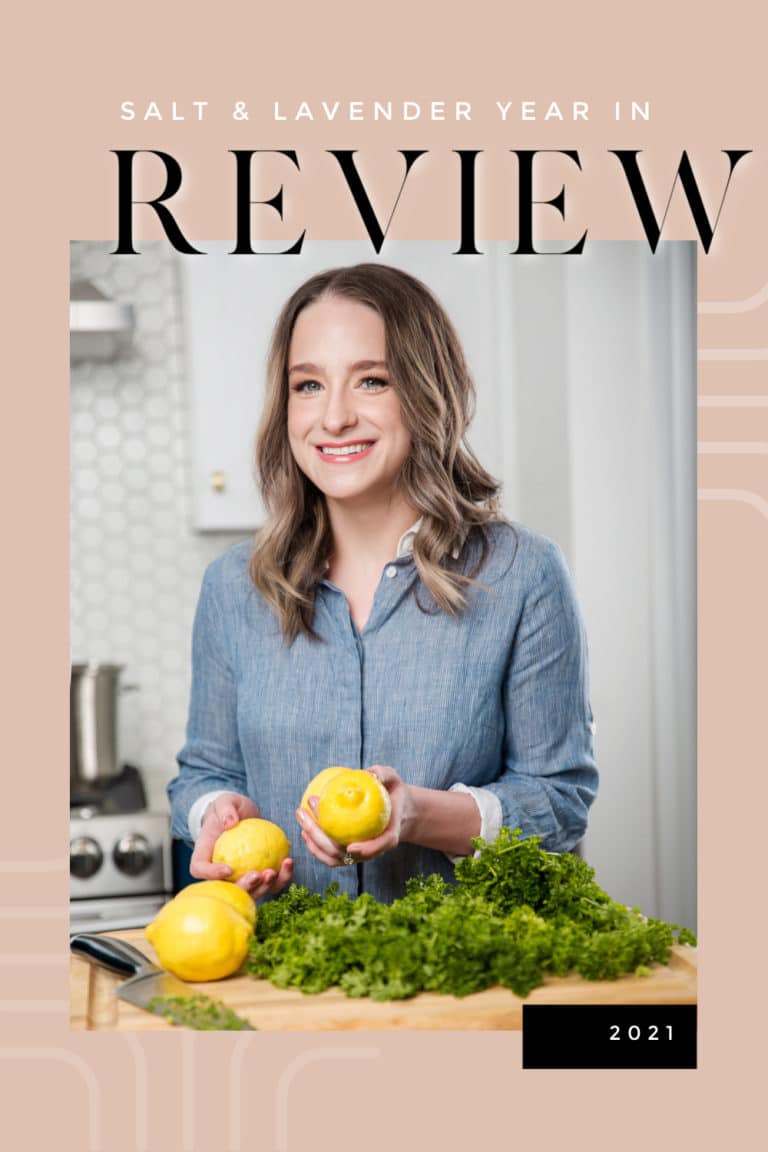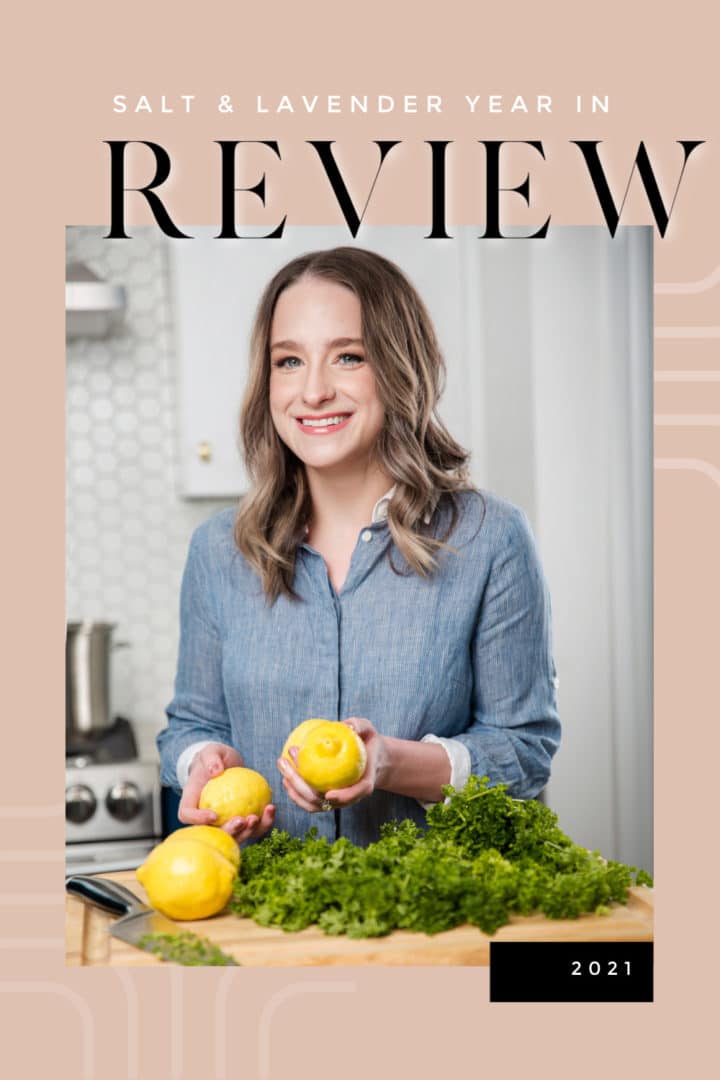 Some 2021 highlights:
Over 19 million people visited this website with a total of over 30 million pageviews. 2020 was crazy with everyone at home cooking, so it's nice to see that Salt & Lavender was able to share recipes with even more people in 2021.
The top recipe (by visits to the webpage) that was published in 2021 was this easy and delicious Creamy Tomato Pasta.
My Instagram following grew to 426K. In late November, I had a viral moment where a photo of my Creamy Tuscan Orzo received over 80,000 likes, and I gained thousands of new followers within a few days!
Salt & Lavender surpassed the 1,000 published posts mark (did you know I started the blog way back in 2015?).
This was finally the year where I published a Thanksgiving turkey, stuffing, and gravy recipe.
I worked with my lovely long-term sponsors Tony Chachere's and DeLallo Foods (and a new partnership for 2021 with Reynolds Brands) to develop 10 fantastic new recipes for you.
My favorite recipe of the year? I would say this Mississippi Pot Roast.
I was interviewed on the She Heals the World podcast back in February, and we chatted about when it's time to pursue your passion full-time.
On a personal note…
After minimal travel in 2020, it was so nice to be able to visit Arizona again and catch up with my good friend Isabel (check out her food blog)!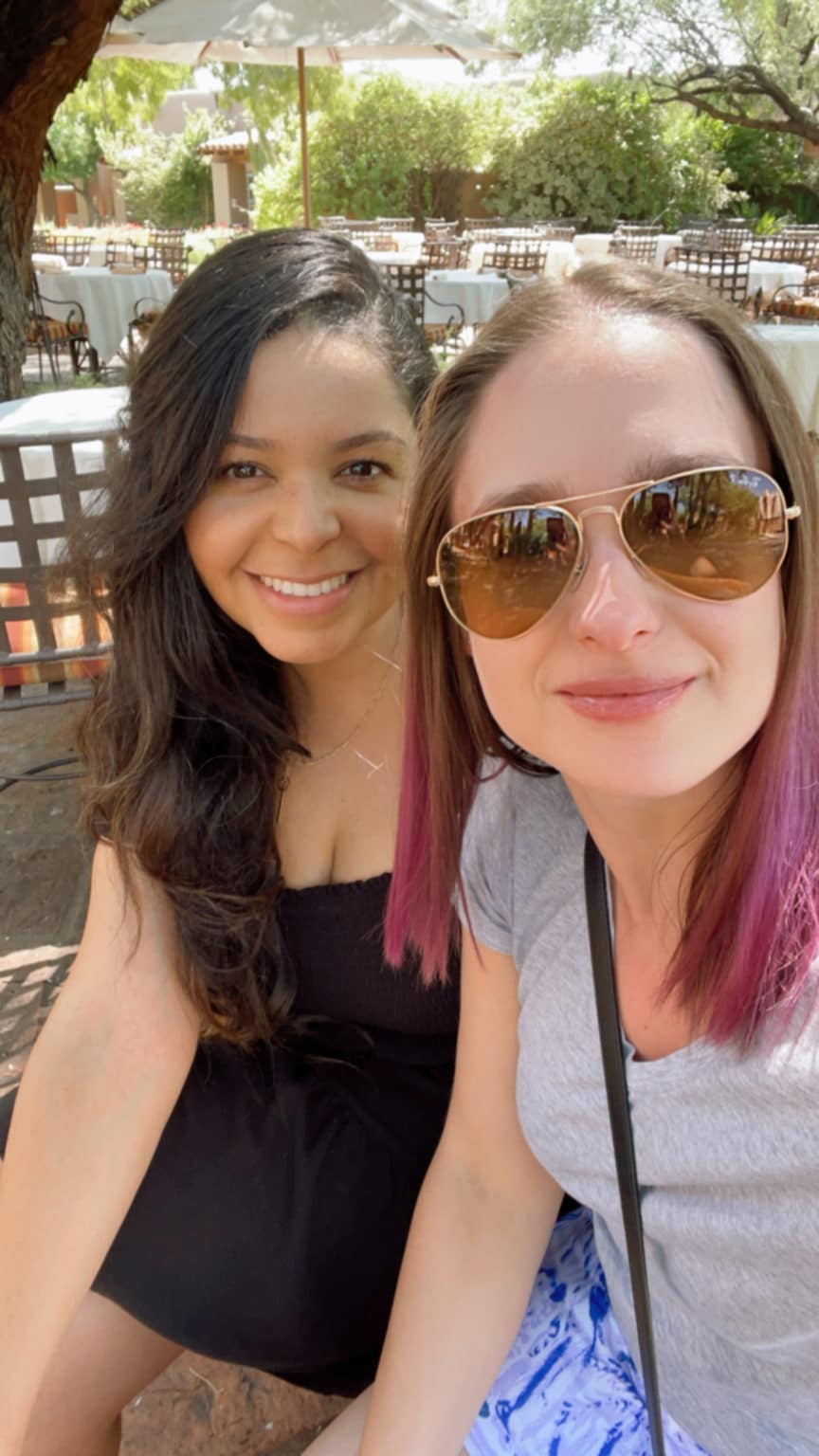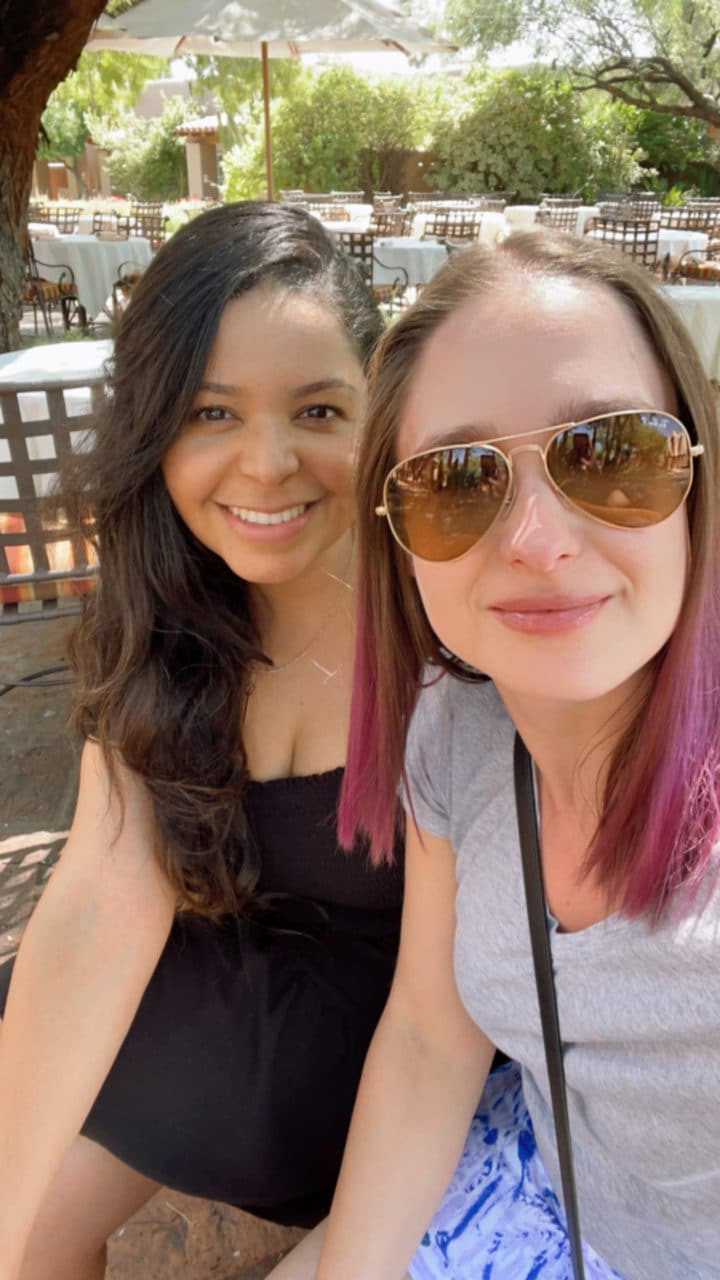 It was also fun to do a little traveling within my province. The "Castle in the Rockies" (Banff Springs Hotel) is always a wonderful place to stay.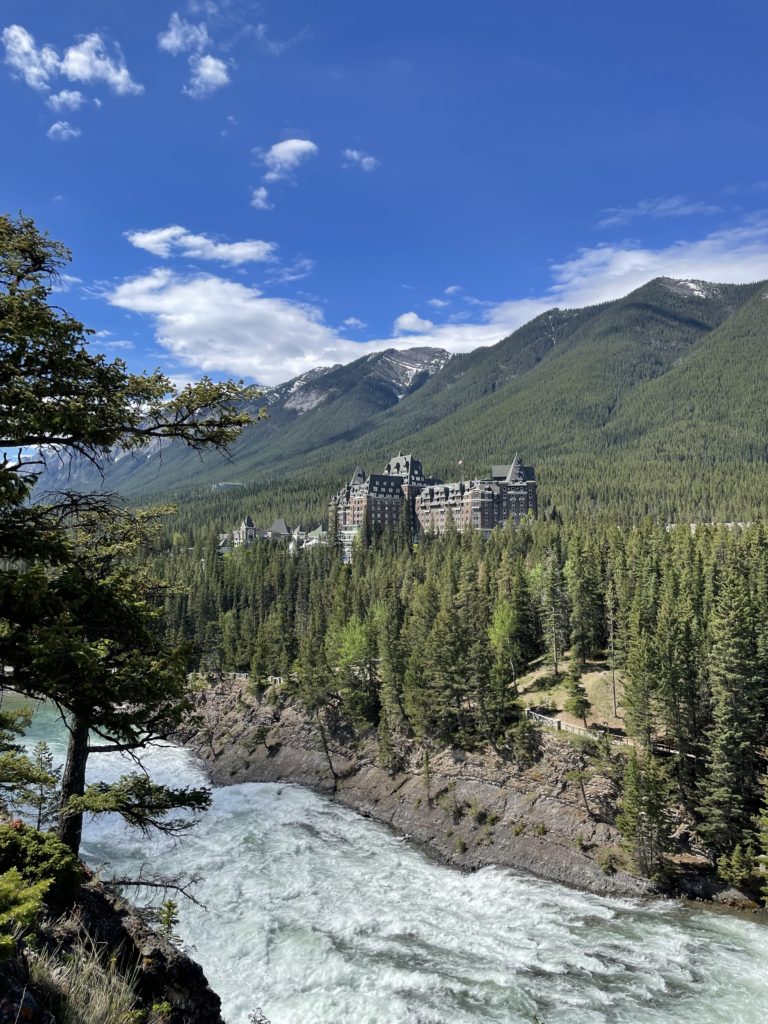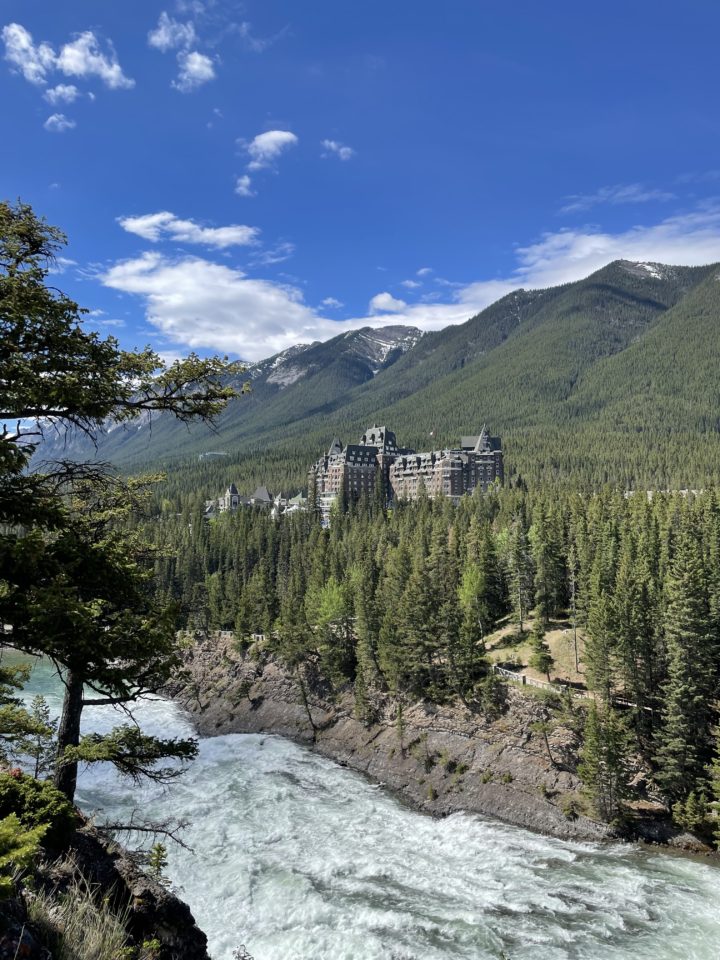 Here's looking at you, 2022:
My sister is coming on board full-time starting in January. She has been working with me part-time behind the scenes for a couple of years now, and we decided that now is a good time to give her a larger role in the business. What does this mean for you? In a nutshell, it means that I will have more time to focus on recipe development and photography, so even more delicious recipes will be coming your way. 🙂
As well as adding plenty of tasty new recipes, we plan on revisiting some of my older content. We will re-test those (sometimes forgotten) recipes from years past, capture new photos, and fill the blog posts with tips to ensure readers can successfully replicate these meals in their own kitchens.
In late 2021 I started a TikTok account for Salt & Lavender. Have I done much with it? Not yet. 😛 Maybe if I write it here, I'll try harder in 2022?
Thank you so much for following along (whether you're subscribed to my email list, check the blog periodically, or follow me on social media). I love knowing that I've made your meals a little more delicious or taken the guesswork out of "what the heck do I make for dinner tonight?!".
I genuinely appreciate your comments, reviews, and when you share my recipes with friends/family… it all helps tremendously to grow this website so I can continue to bring you new recipes.
-Natasha XOXO