I'm rounding up my favorite 4th of July recipes! We've got everything from appetizers and drinks to desserts and main courses. You'll find great options for any Independence Day party, gathering, or BBQ.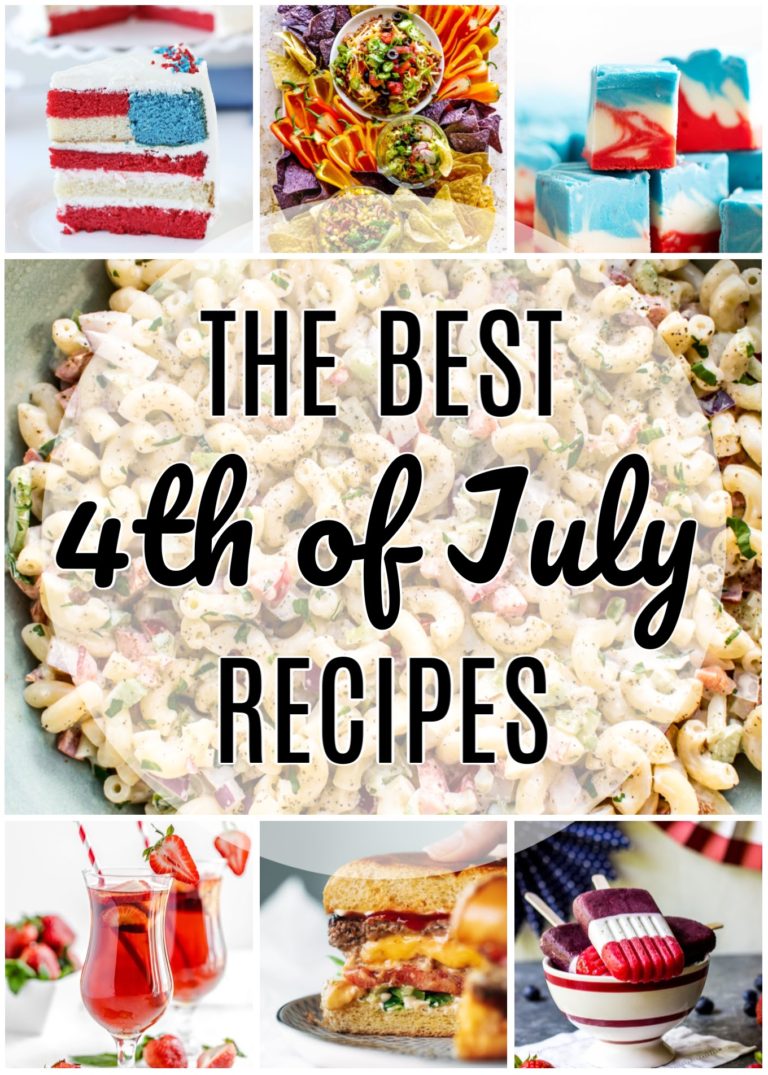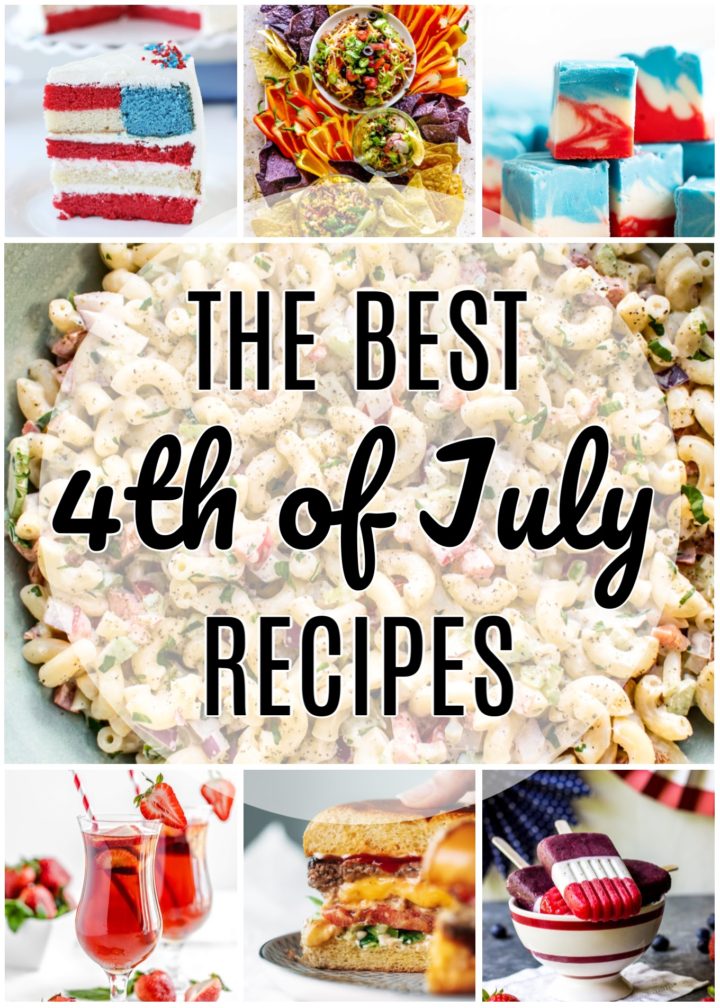 Some recipes are patriotic with a red, white, and blue theme, and others are just plain tasty!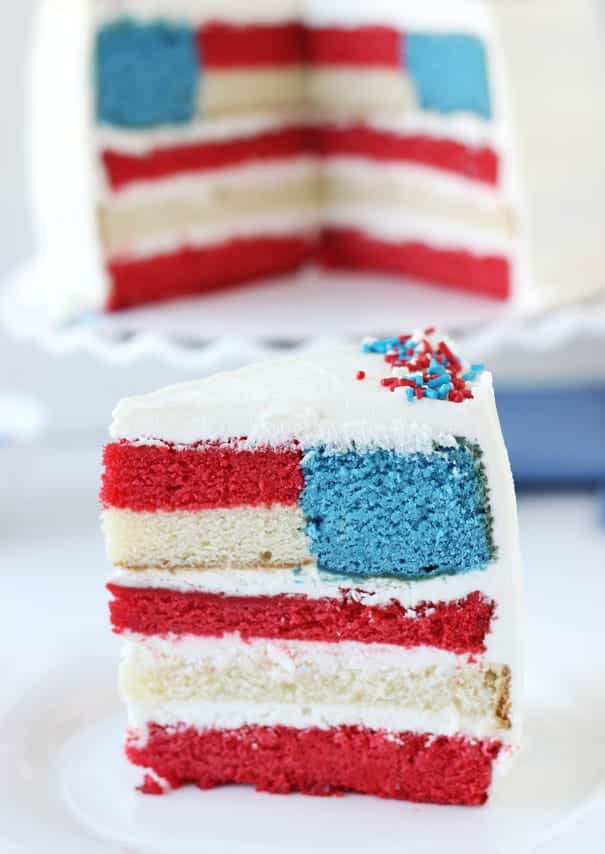 This layer cake is seriously impressive, and everyone will love it at your 4th of July party!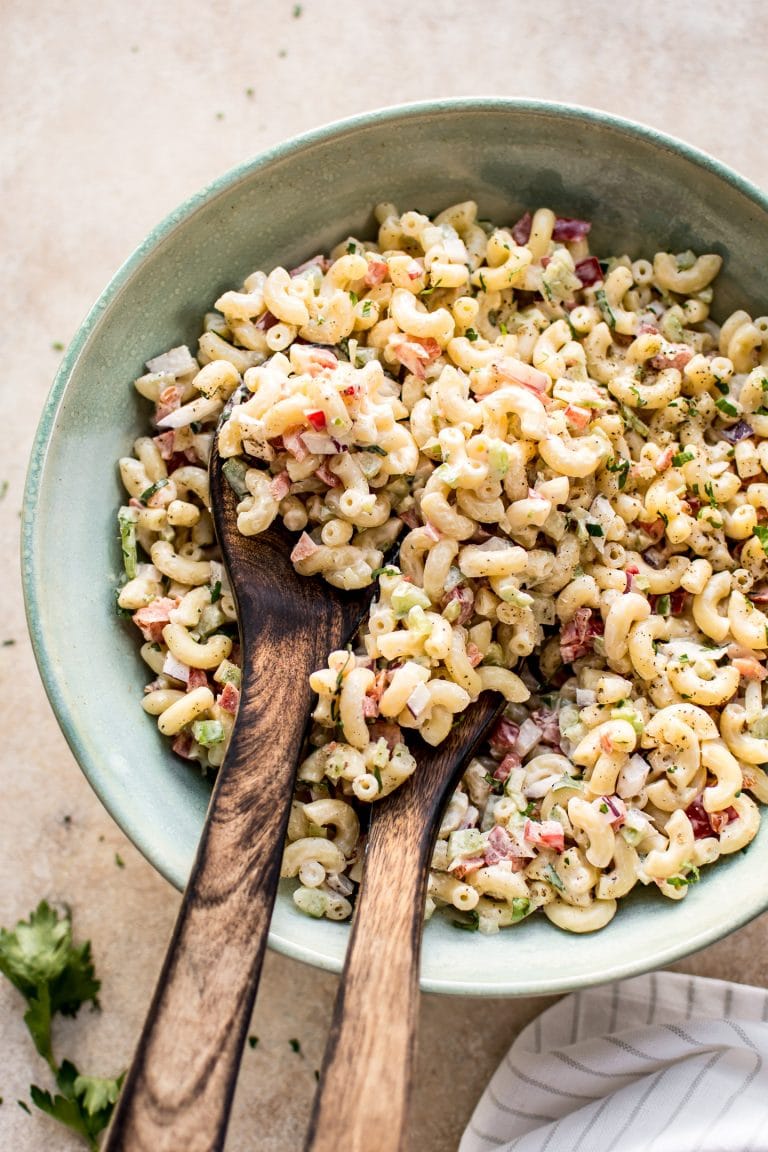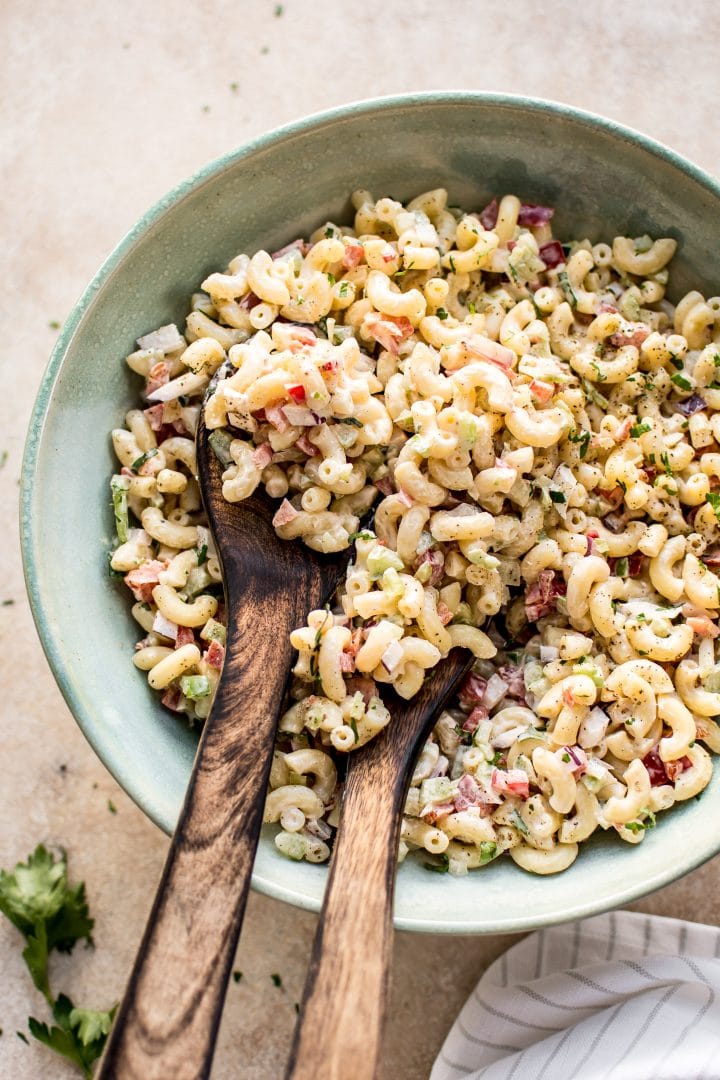 This salad has a tasty creamy dressing and it can be served as-is or dressed up depending on your tastes!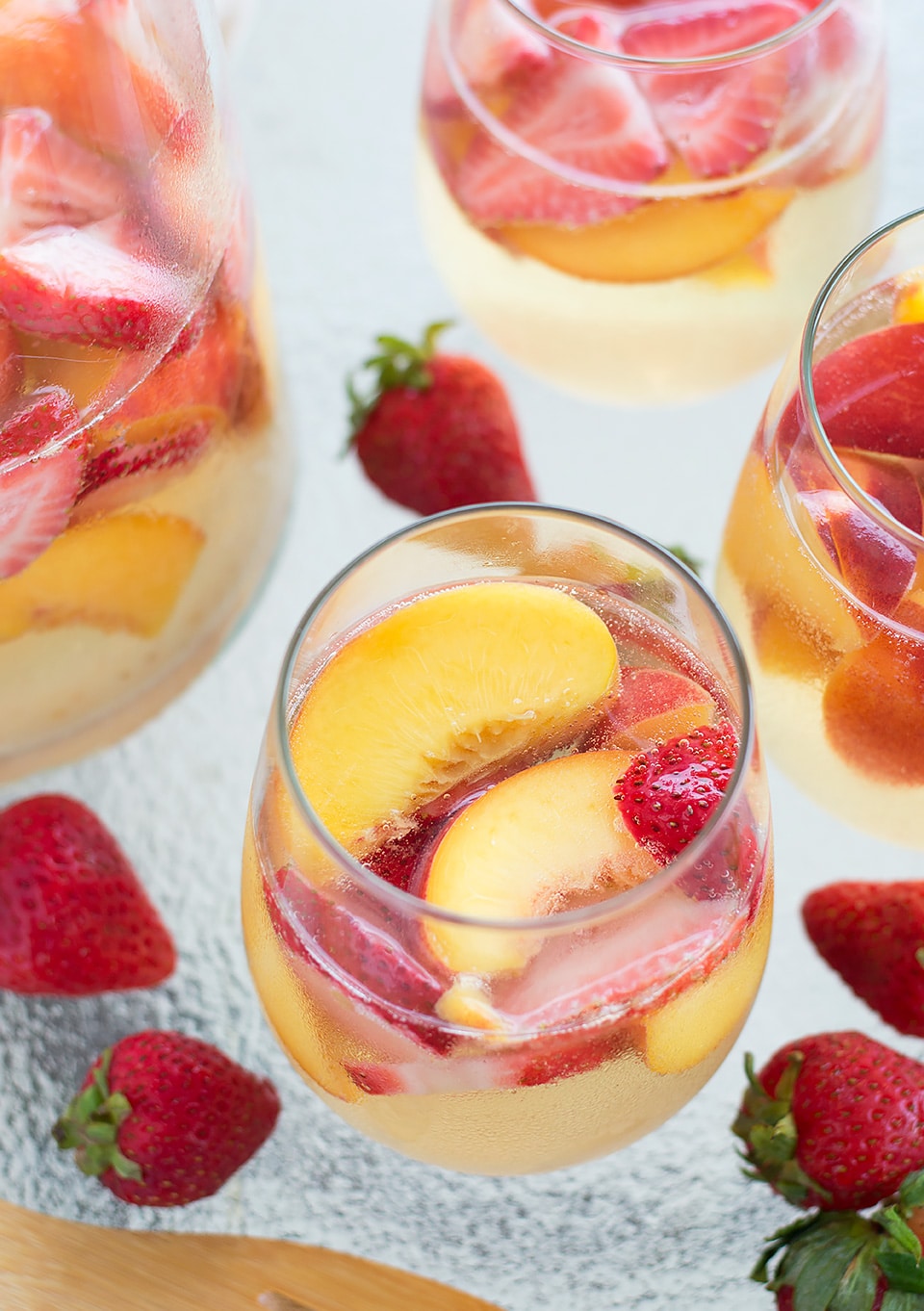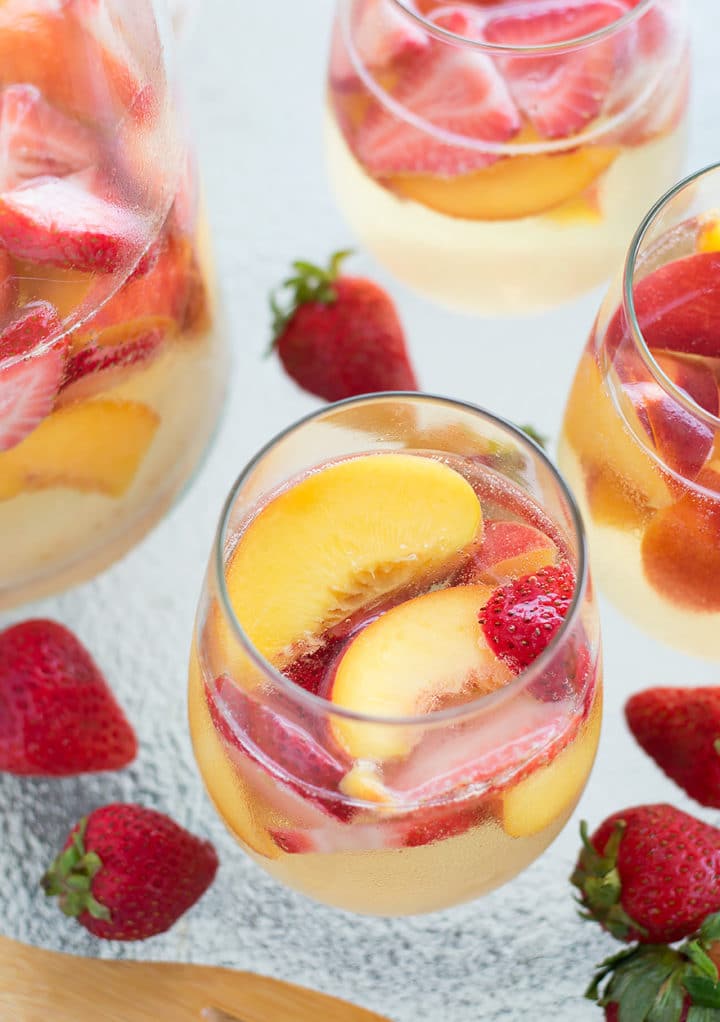 Sangria is a delicious summer refresher, and these flavors are perfectly in season in July!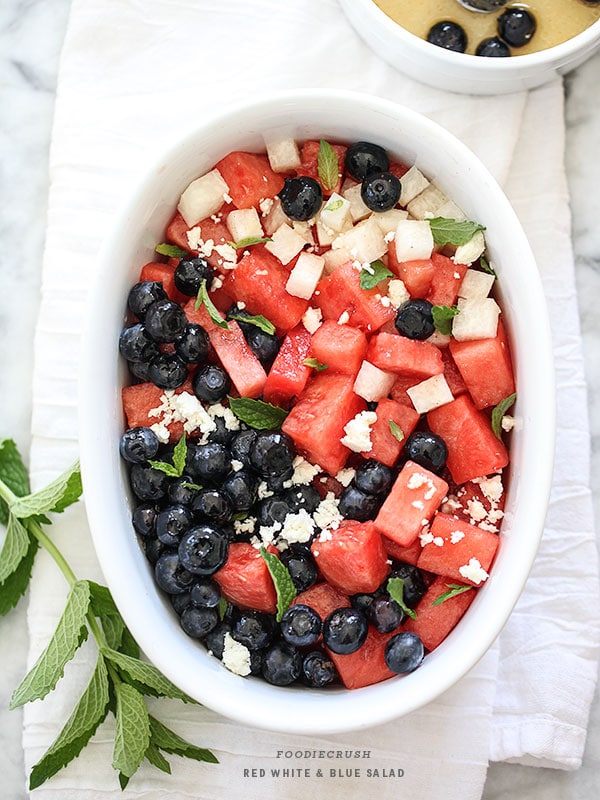 This fruit salad is packed with goodness and it's refreshing on a hot summer day!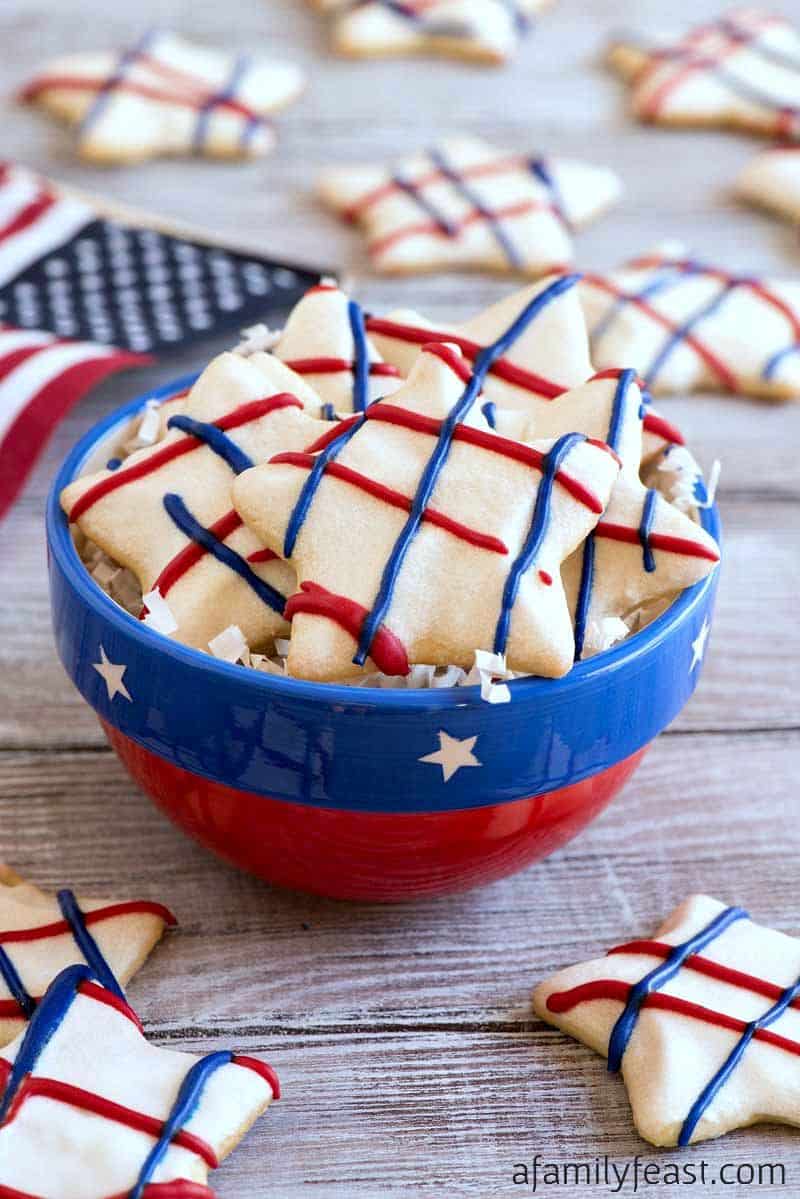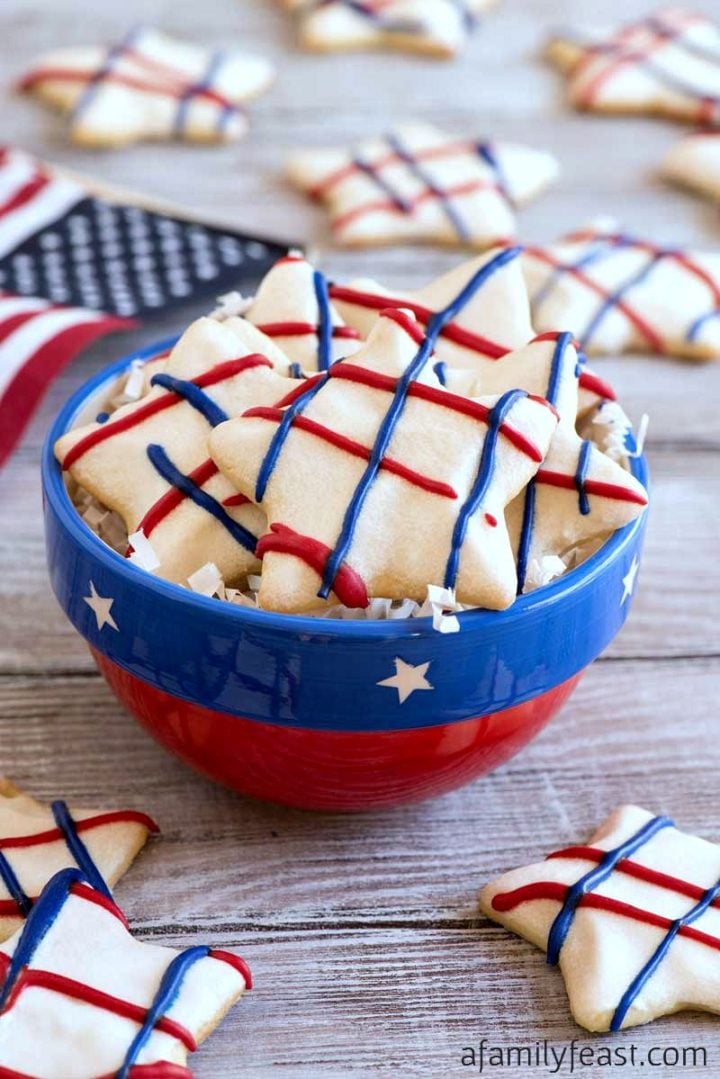 These patriotic cookies are cute, fun, and easy to make!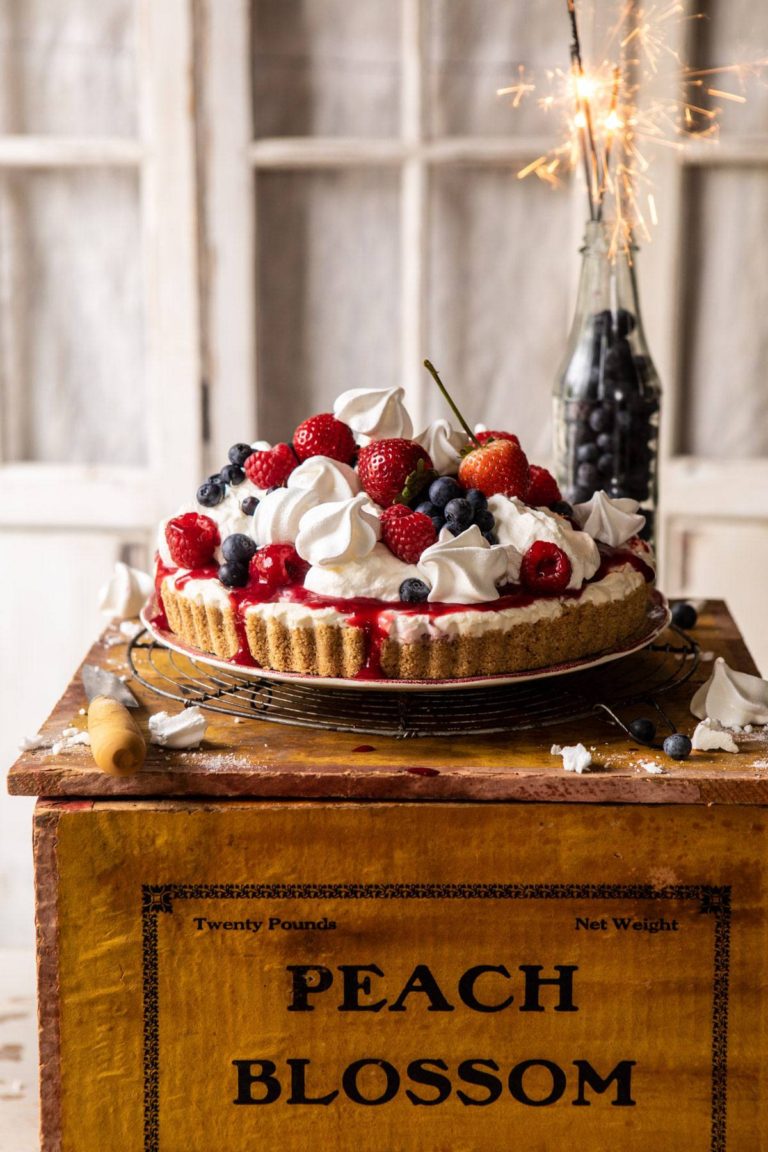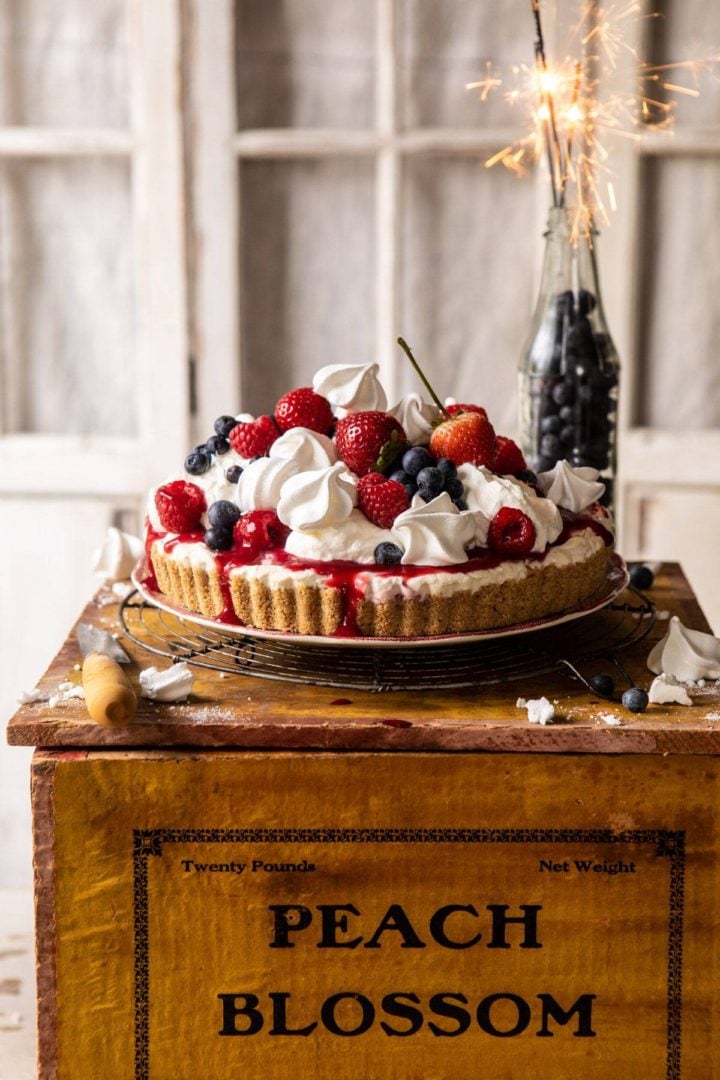 You can skip turning on the oven with this gorgeous patriotic cheesecake!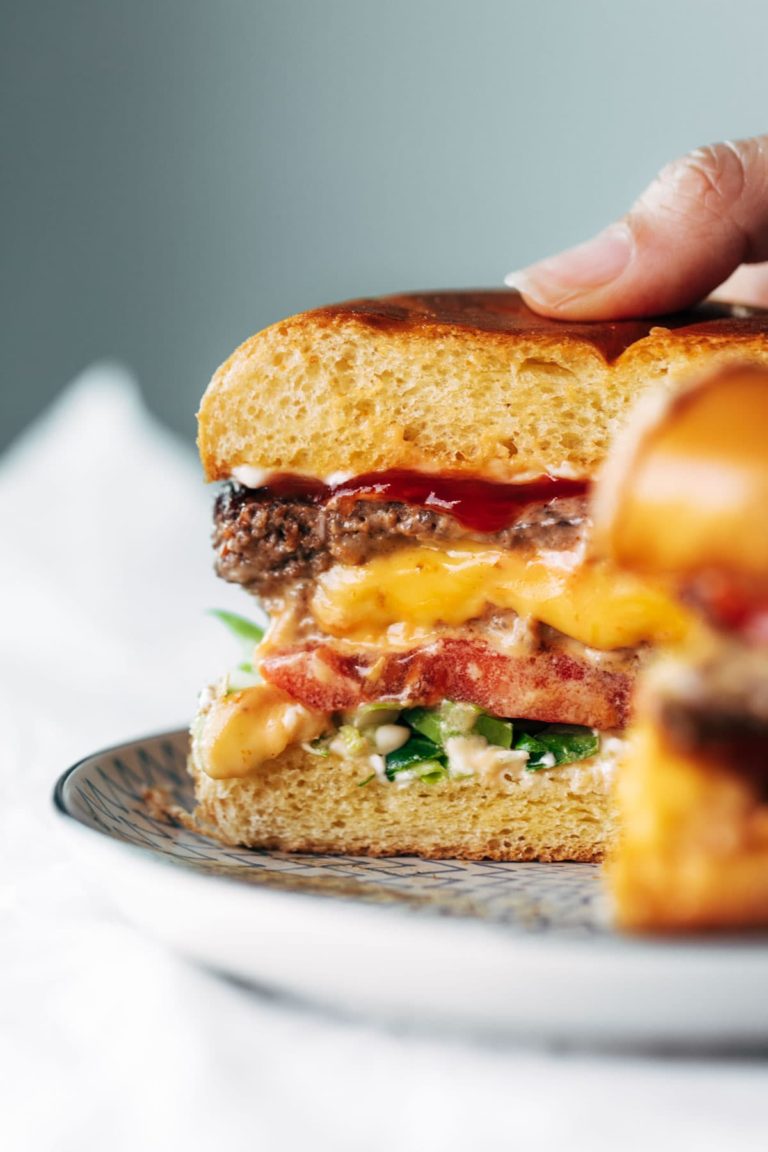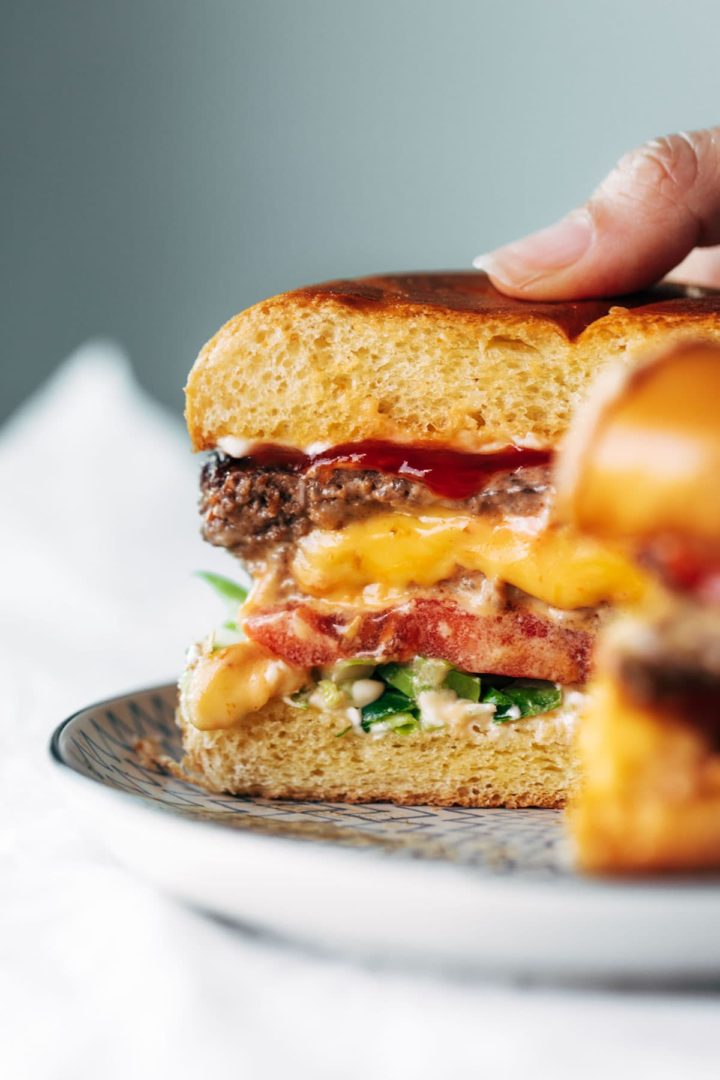 What is a Juicy Lucy, you ask? It's a burger stuffed with cheese!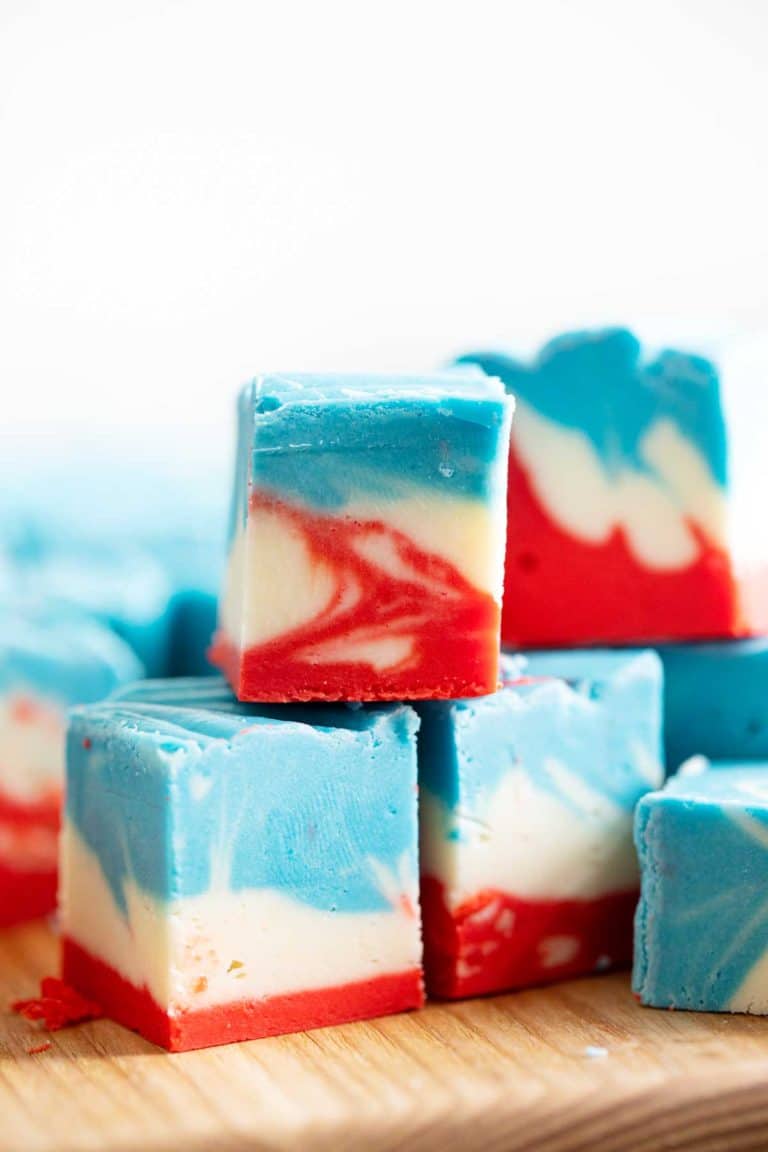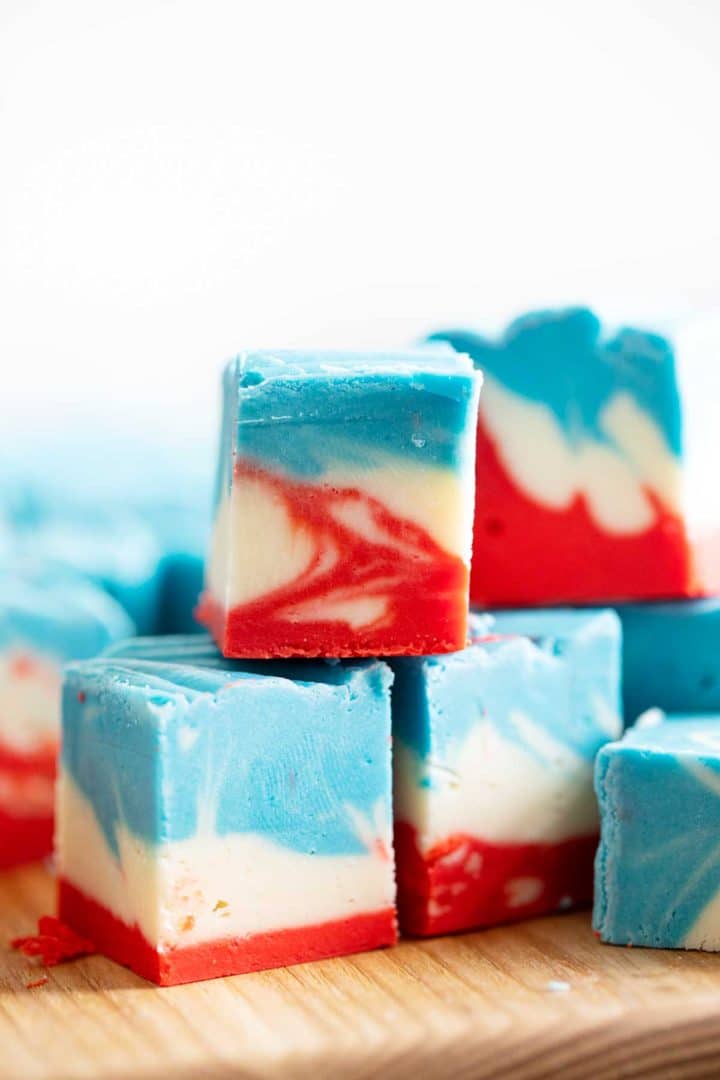 This fudge is fun to make and the perfect addition to Independence Day gatherings.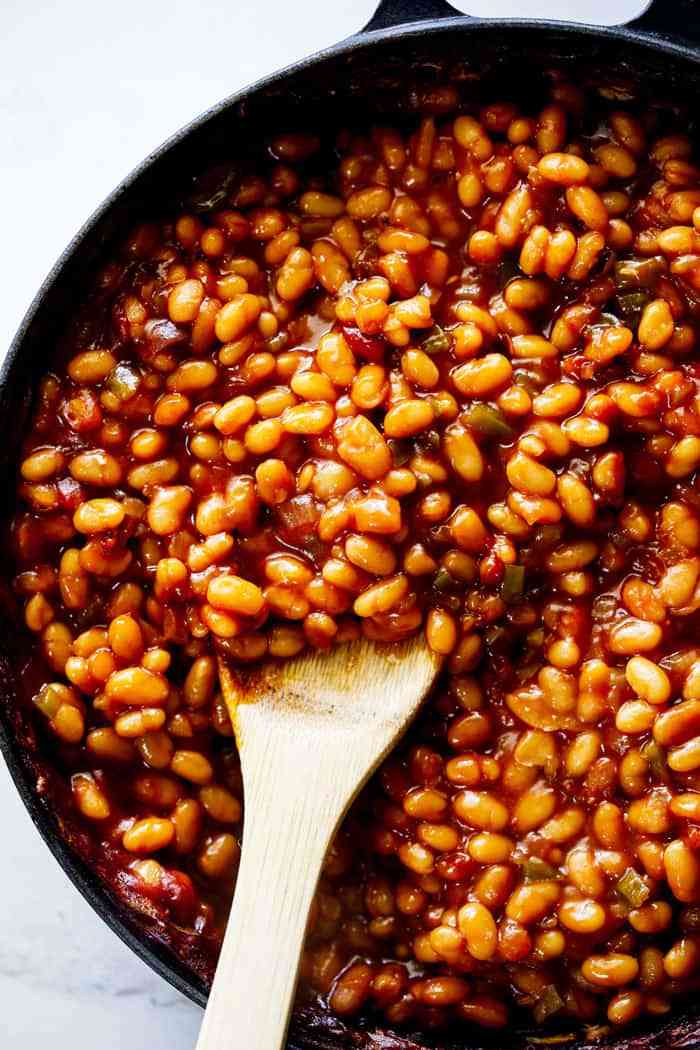 These beans are smoky and sweet and pair well with any BBQ fare you'll find at a 4th of July cookout!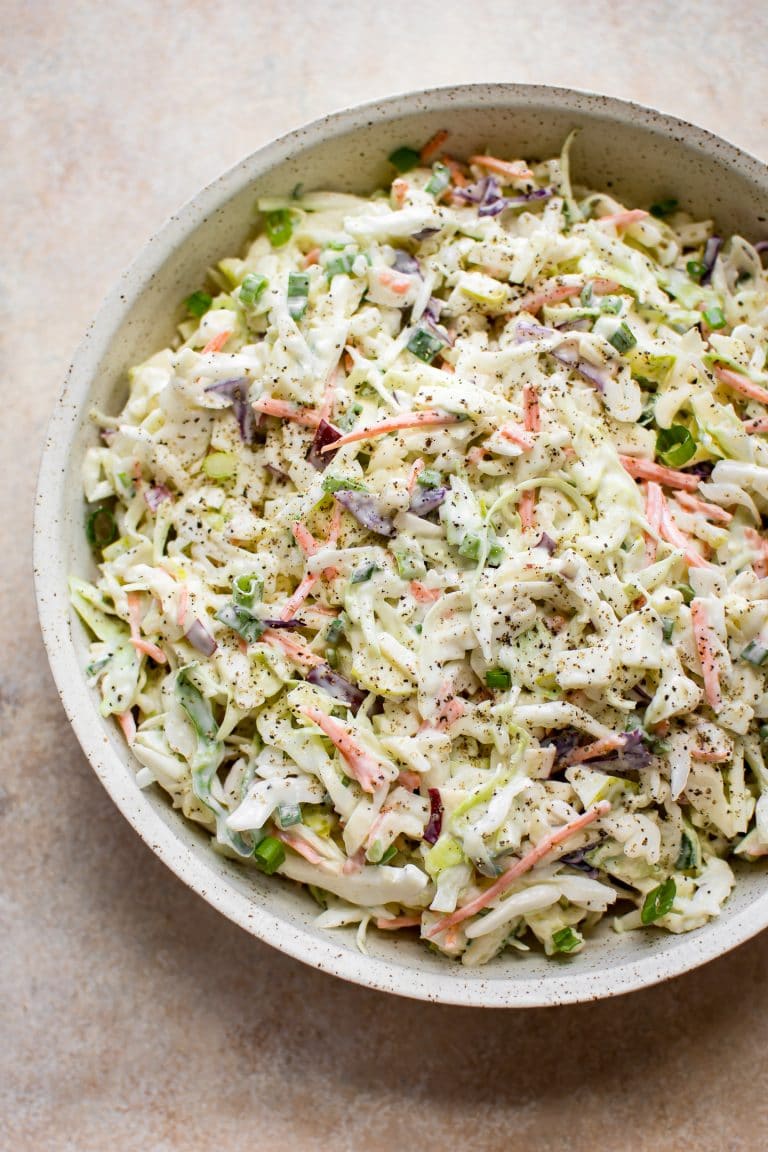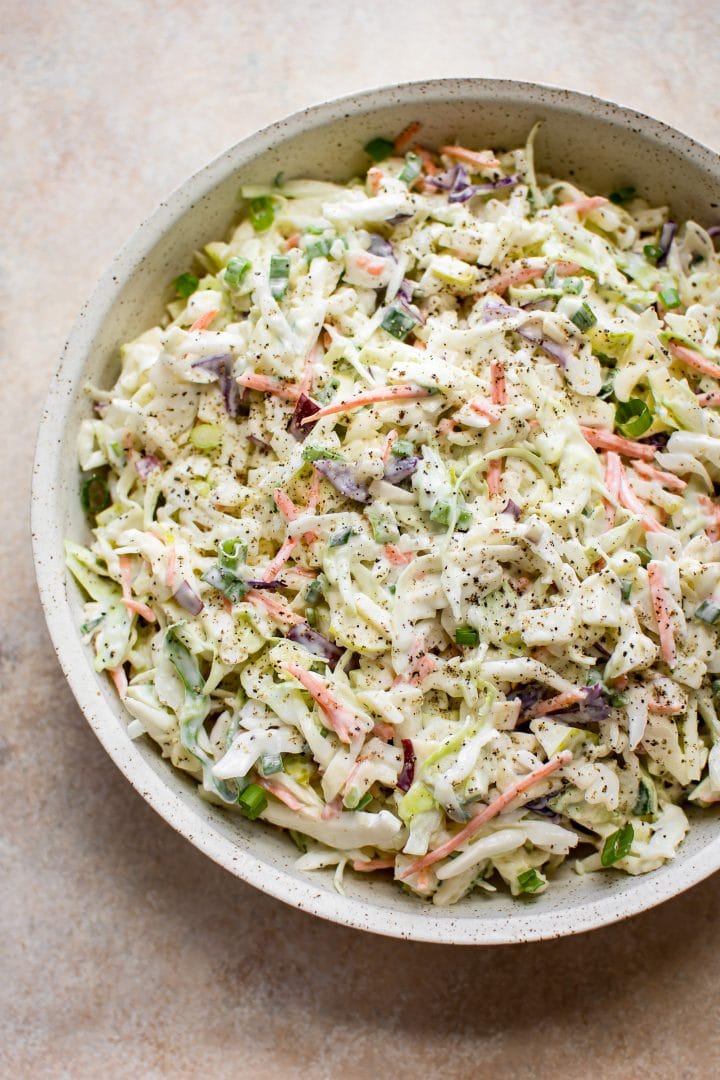 This is the best coleslaw recipe! Apples give it a sweet and tart twist.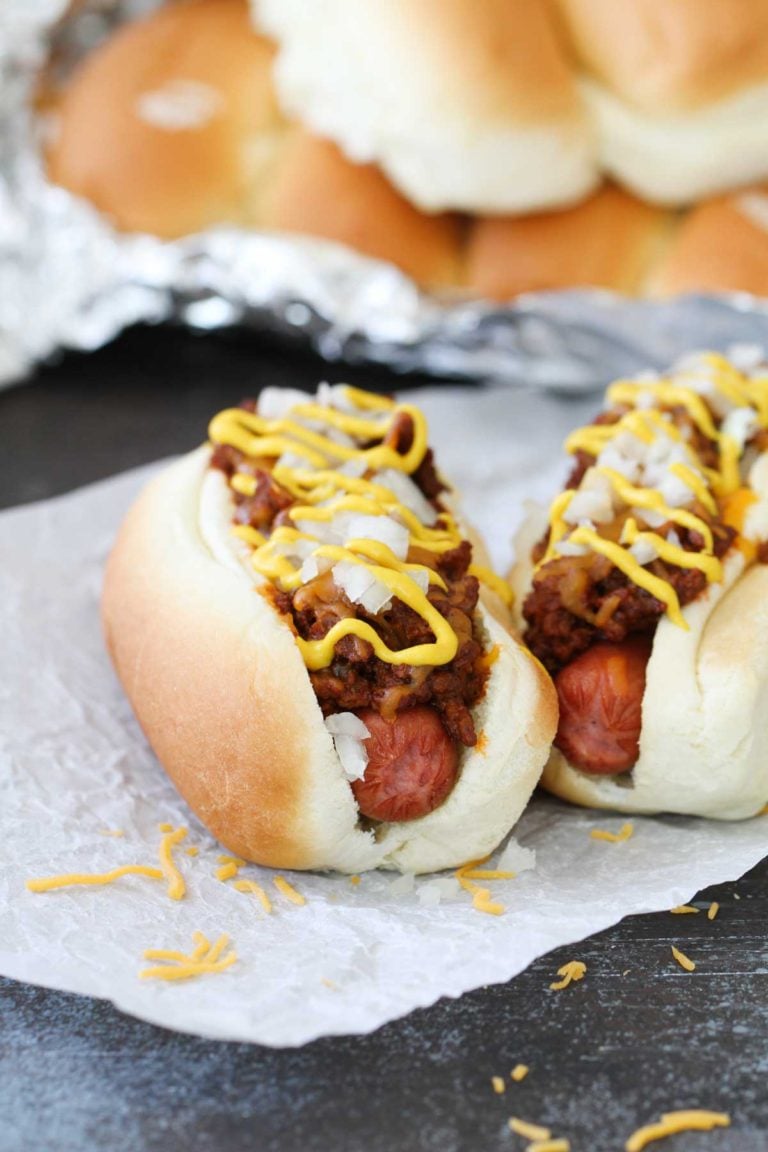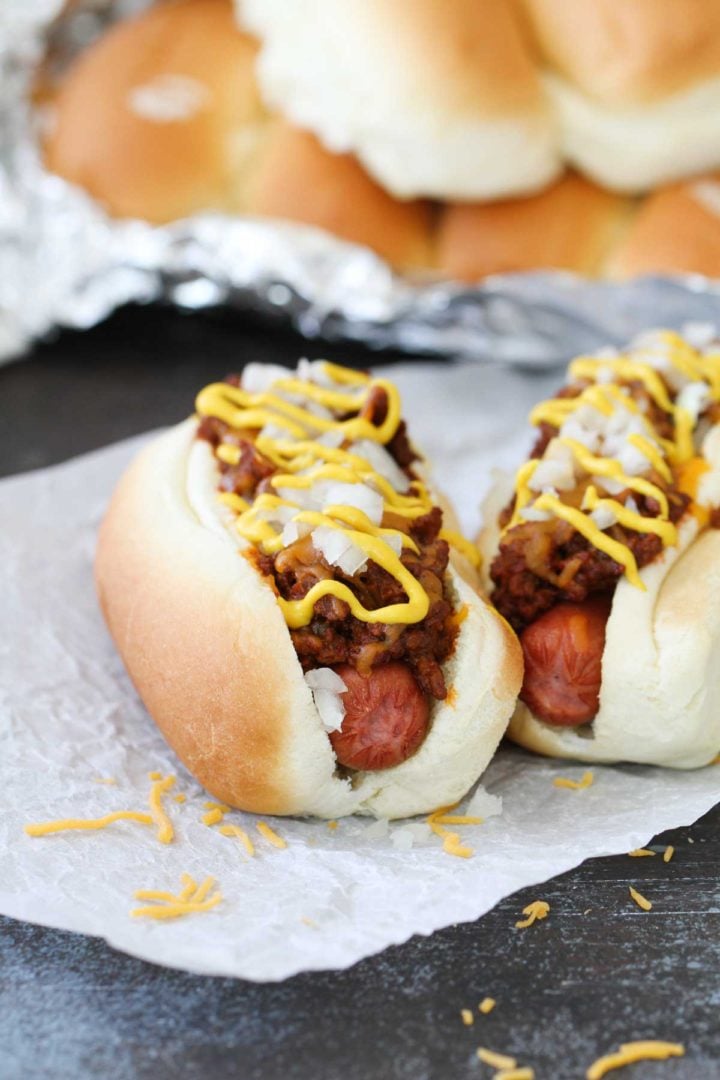 These perfectly spiced hot dogs will be a hit at your BBQ!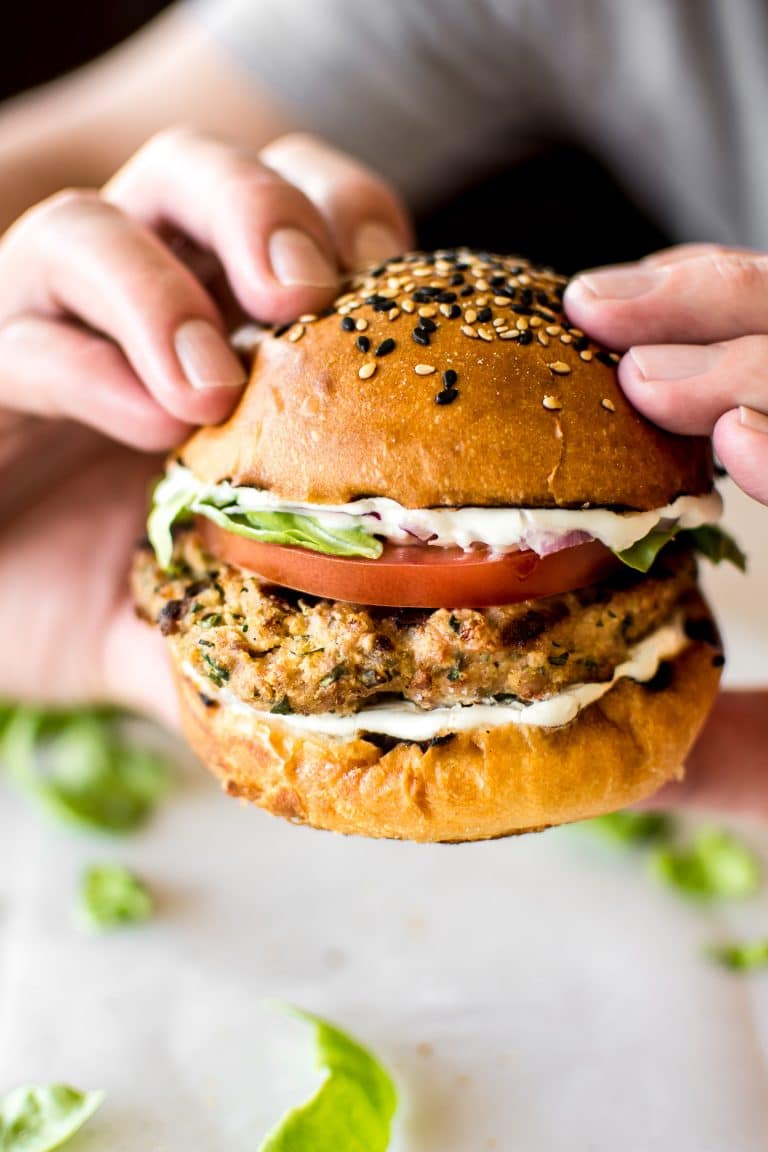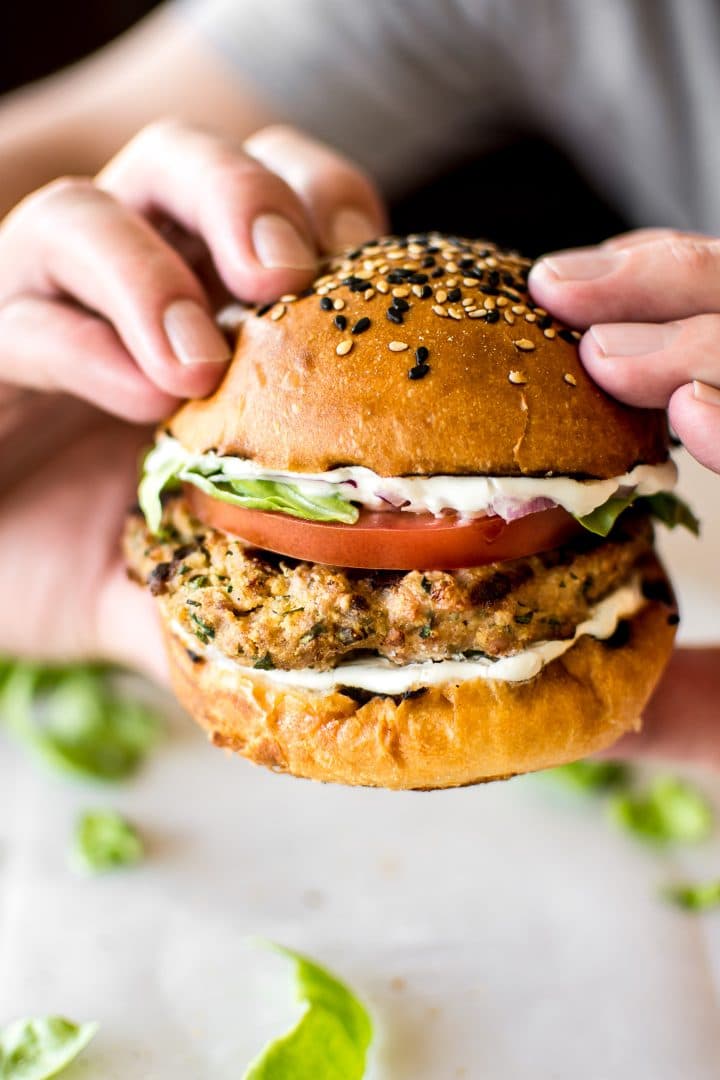 These turkey burgers are perfectly moist and seasoned… this ain't no boring turkey burger!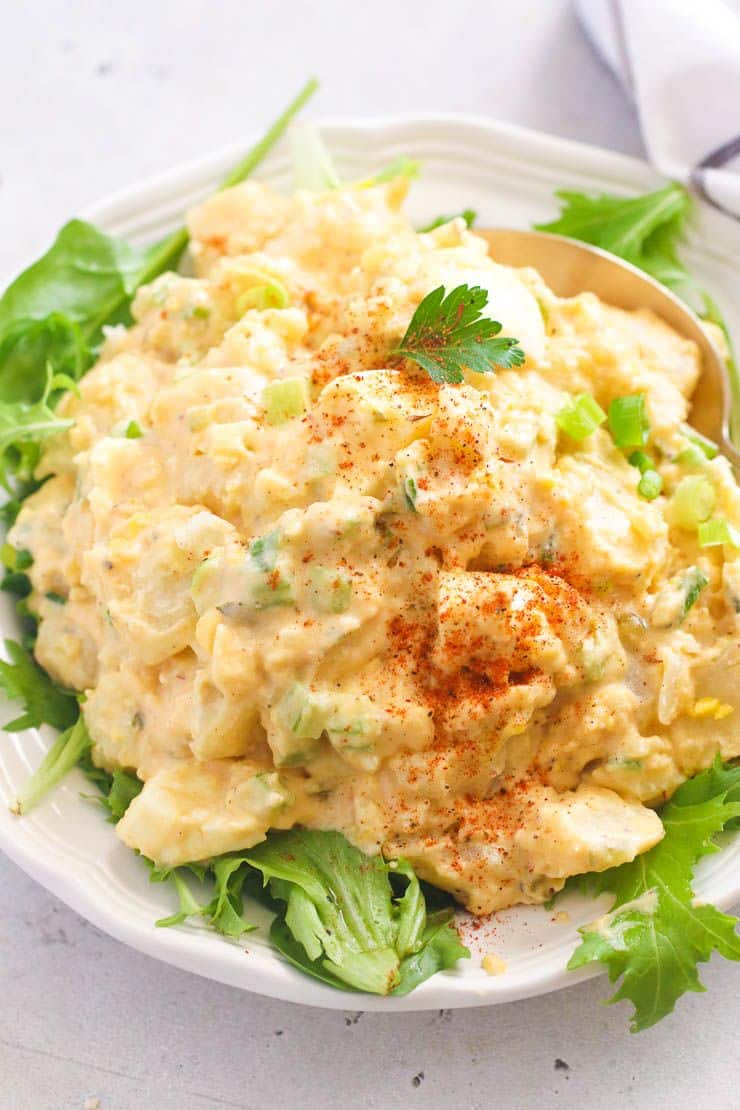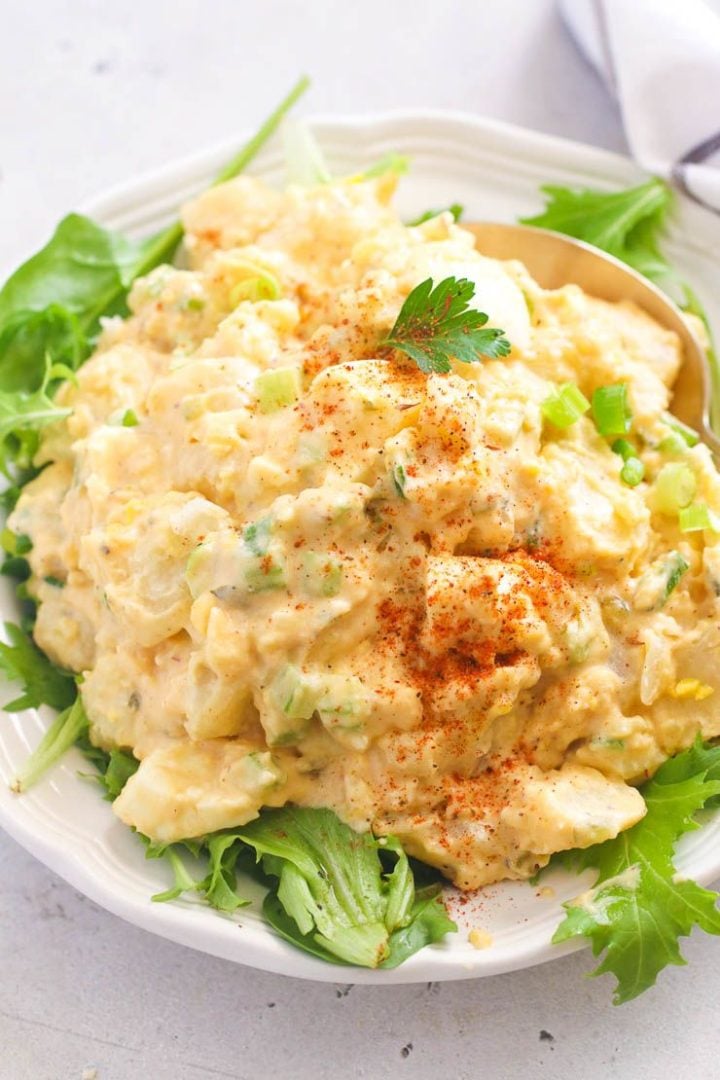 This potato salad is a classic must-have side dish.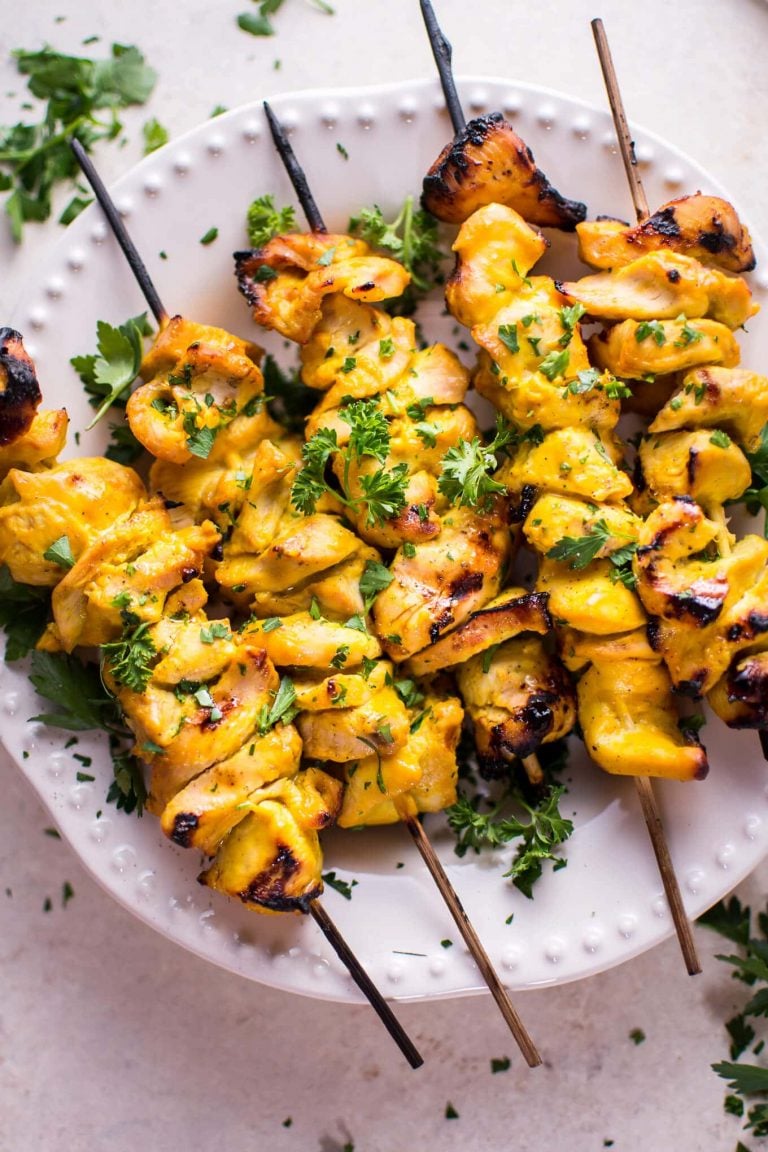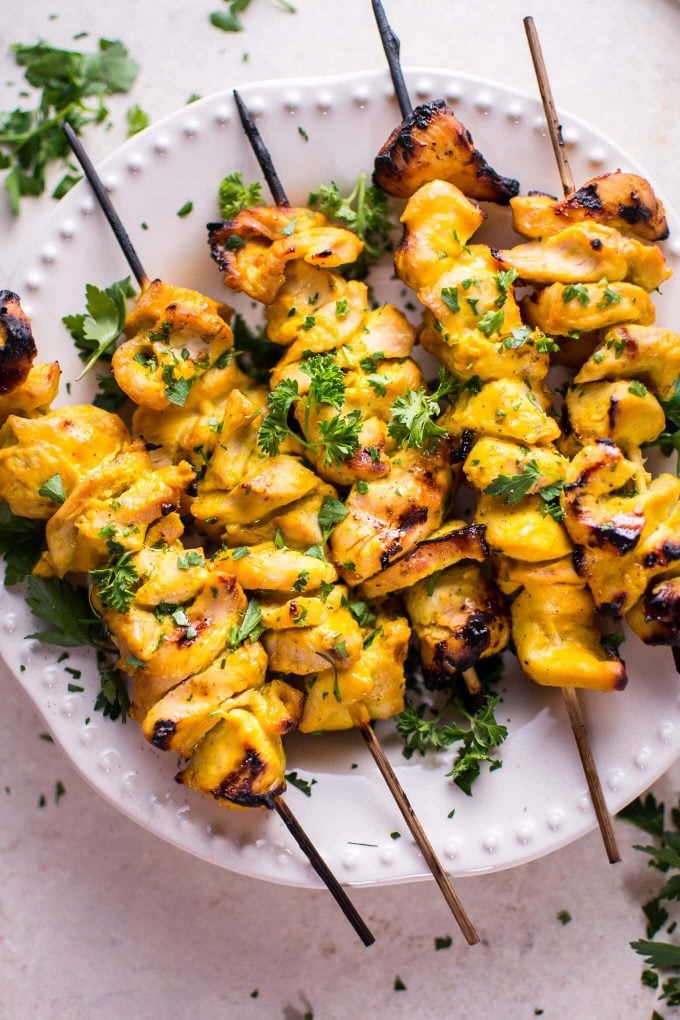 These 3-ingredient chicken skewers will be a hit with the whole family!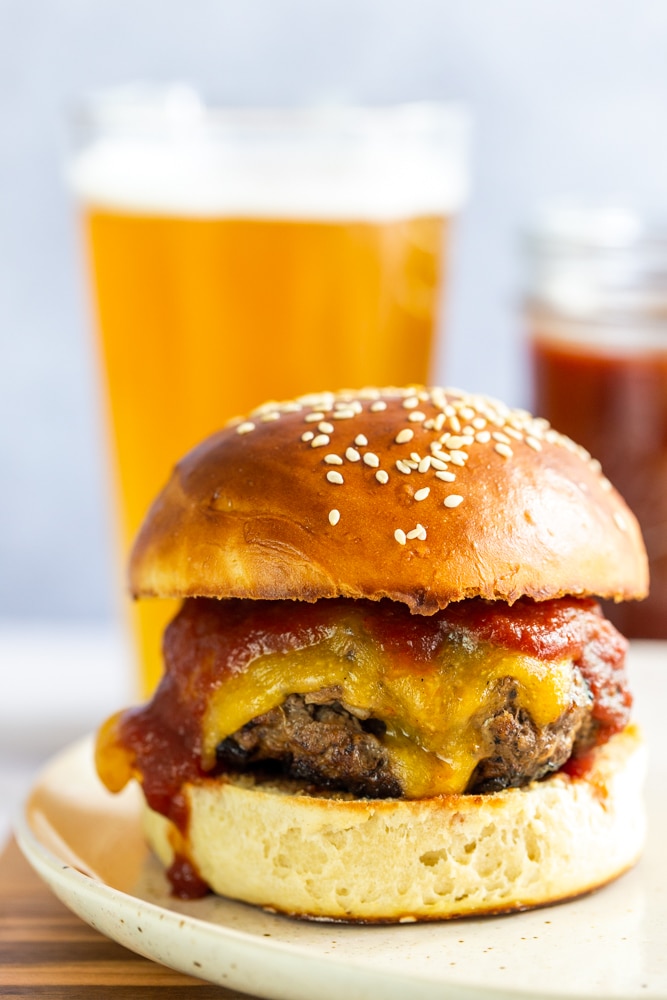 You can't do 4th of July without burgers… and this one is a winner!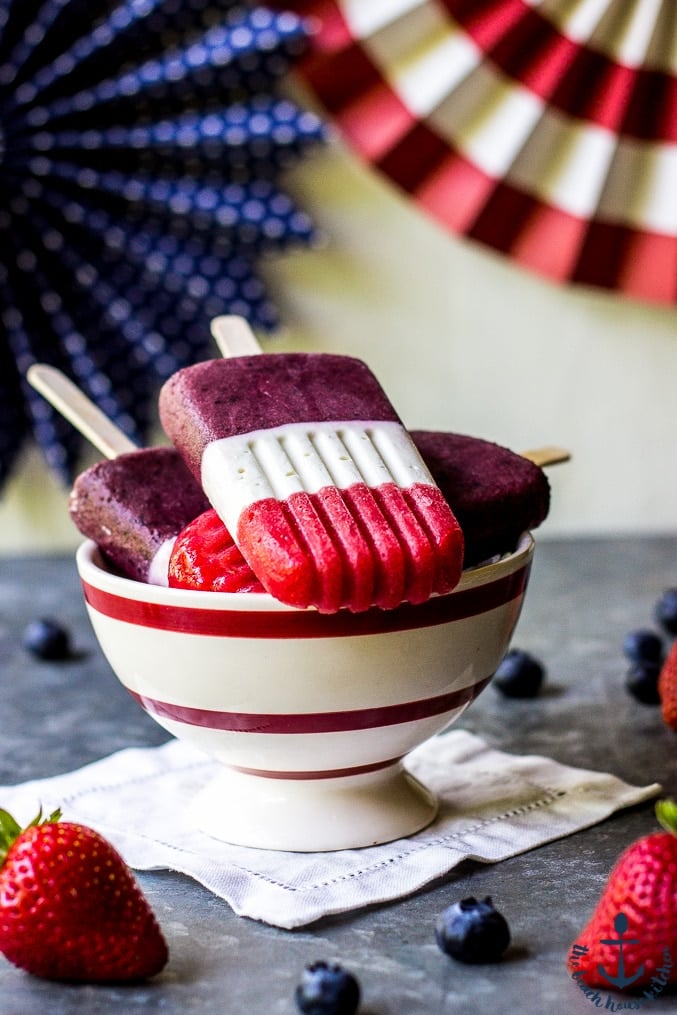 These popsicles are fun and refreshing for kids and adults alike!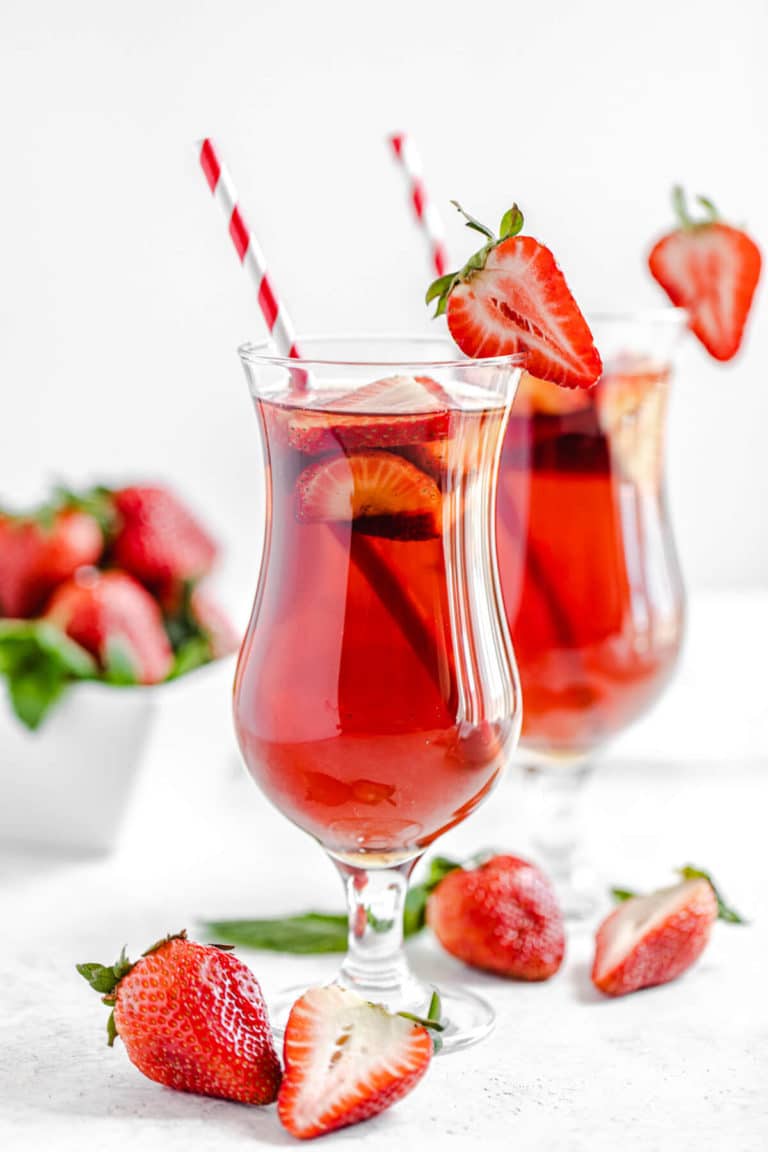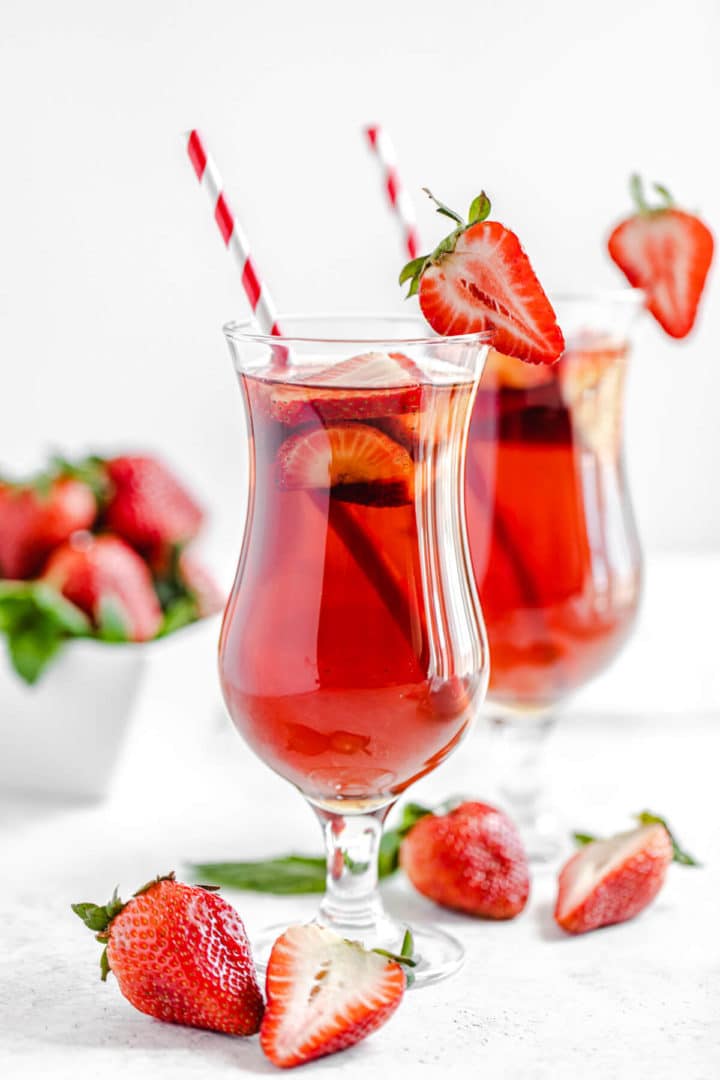 This drink is thirst-quenching and color-wise it'll fit right into American flag-themed decor!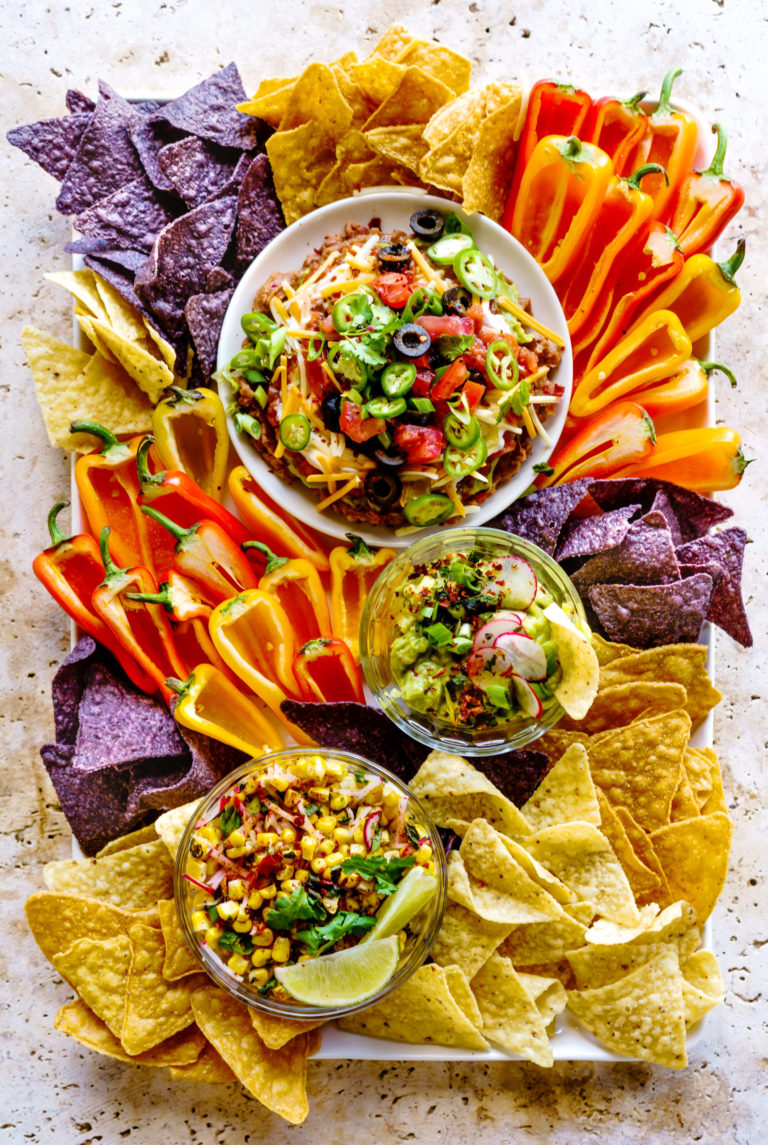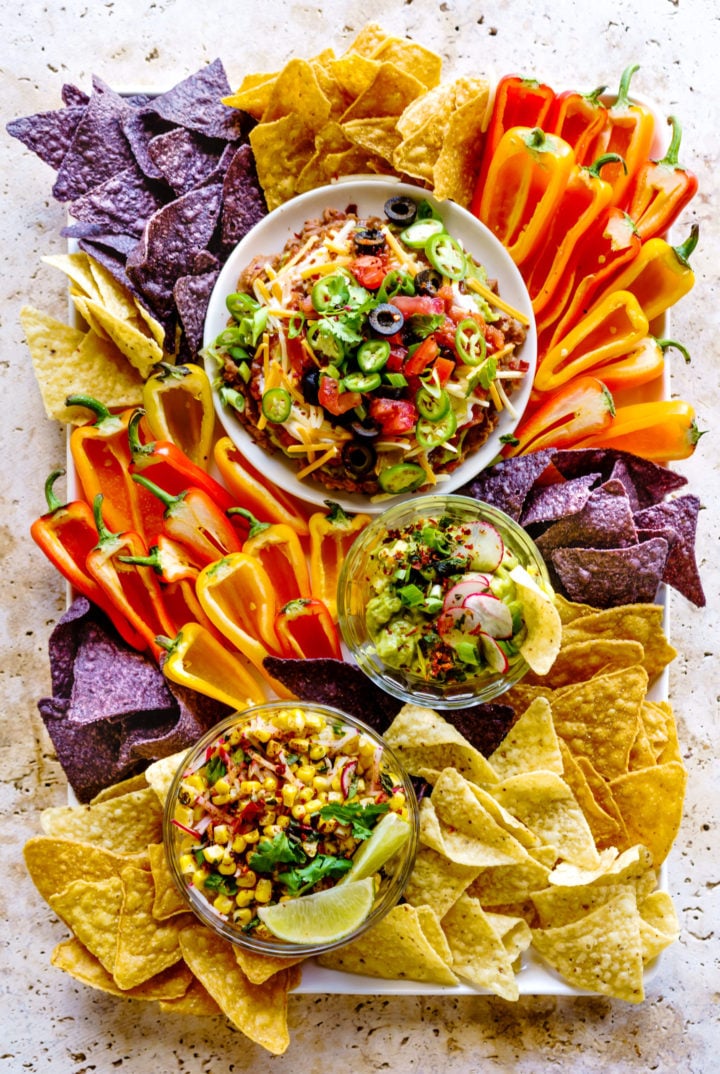 This dip board has 3 different kinds of tasty dips (Seven Layer Bean Dip, Mexican Corn Salad Dip, and Roasted Tomatillo Guacamole)… so good!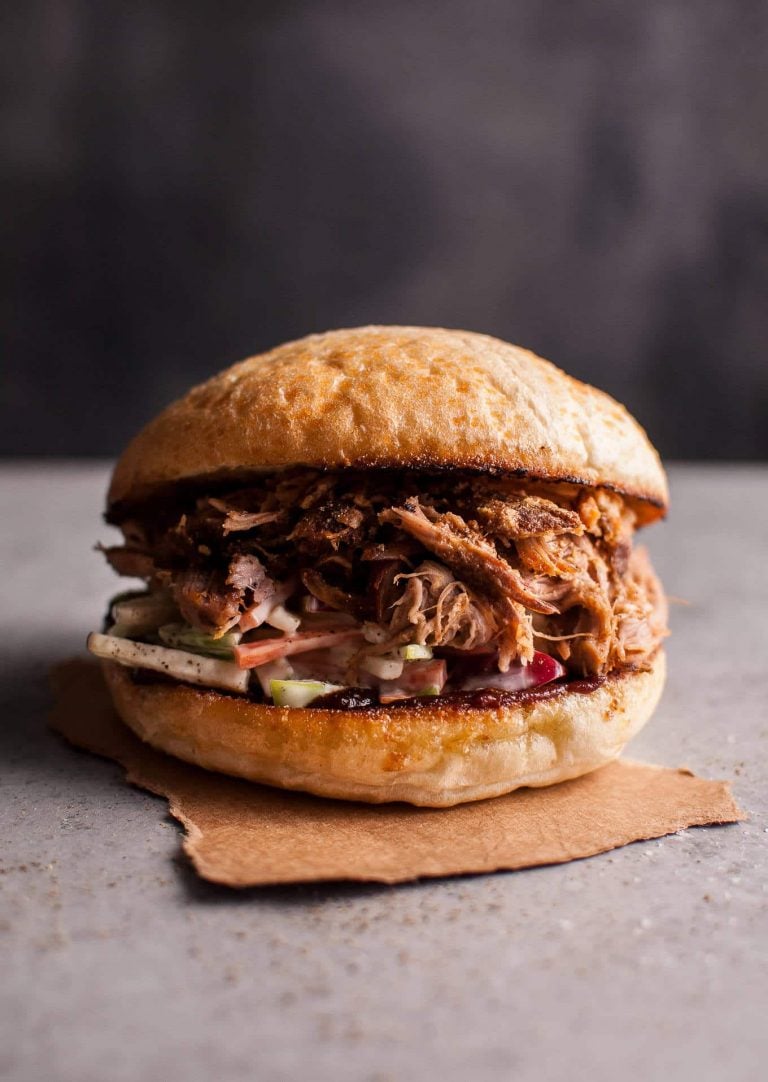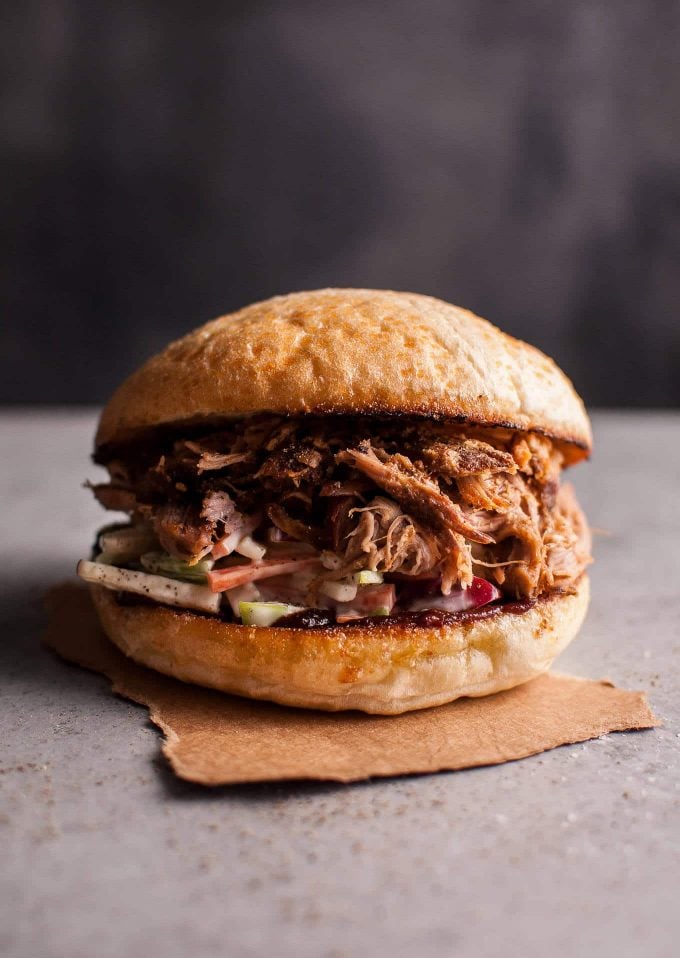 I may be biased, but I looove this pulled pork recipe, and it won't heat up your kitchen.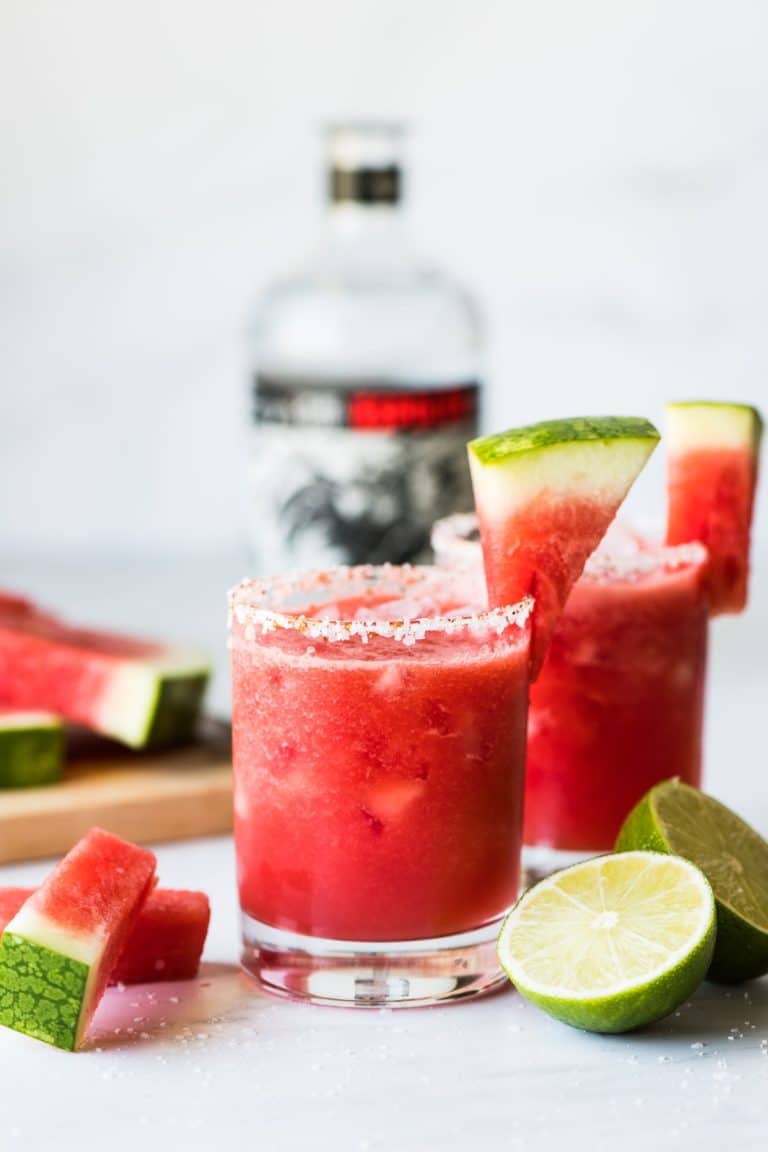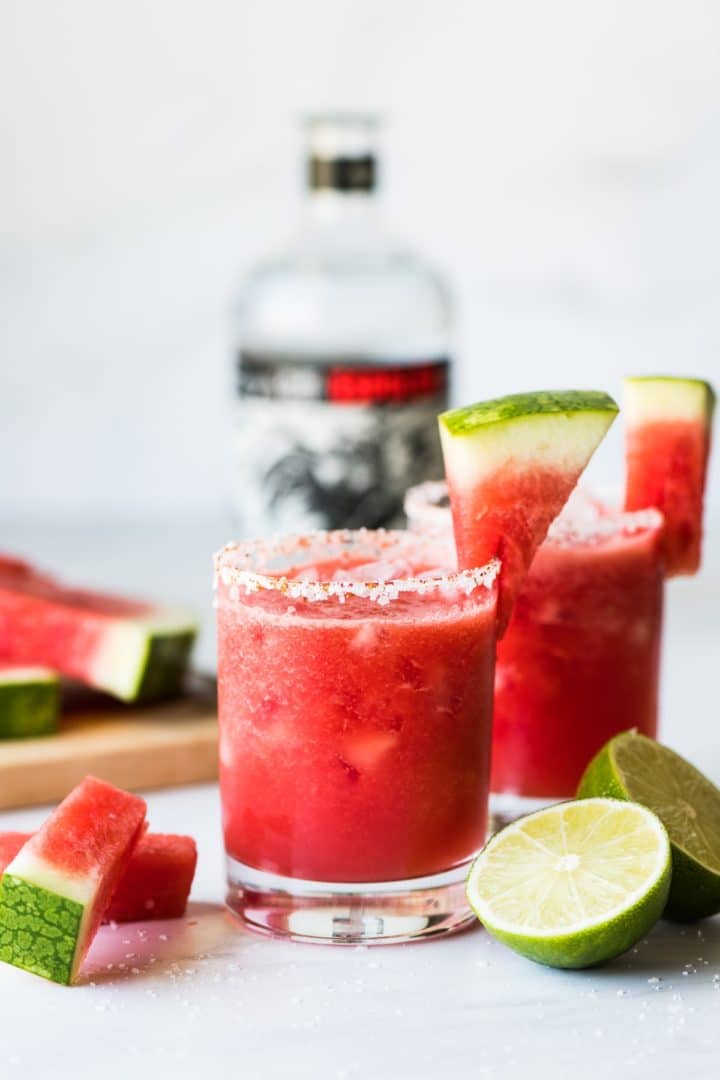 What's more refreshing than a margarita on a hot summer day?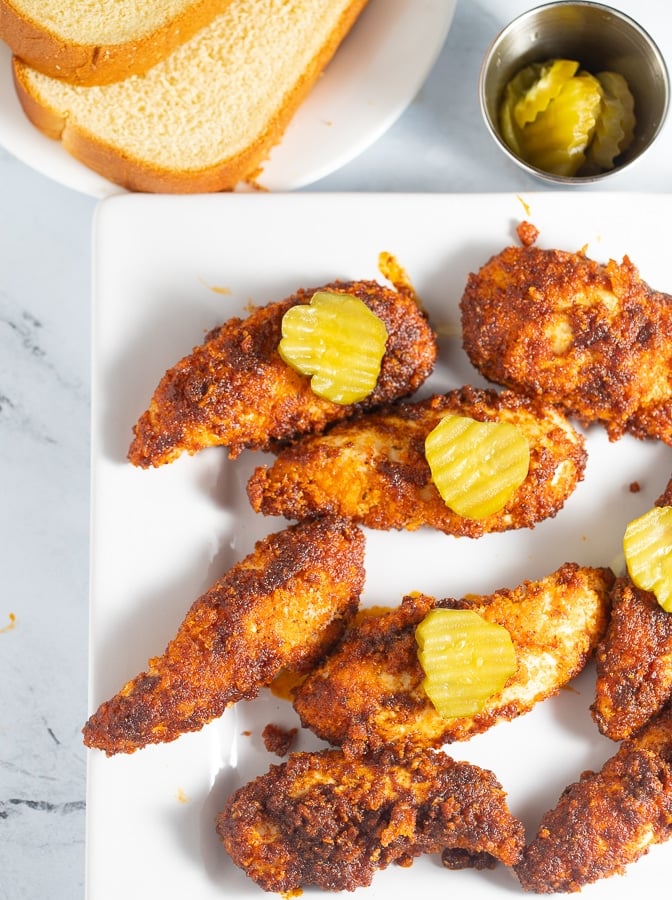 Who doesn't love chicken tenders? If you've got an air fryer, this recipe is a must-make!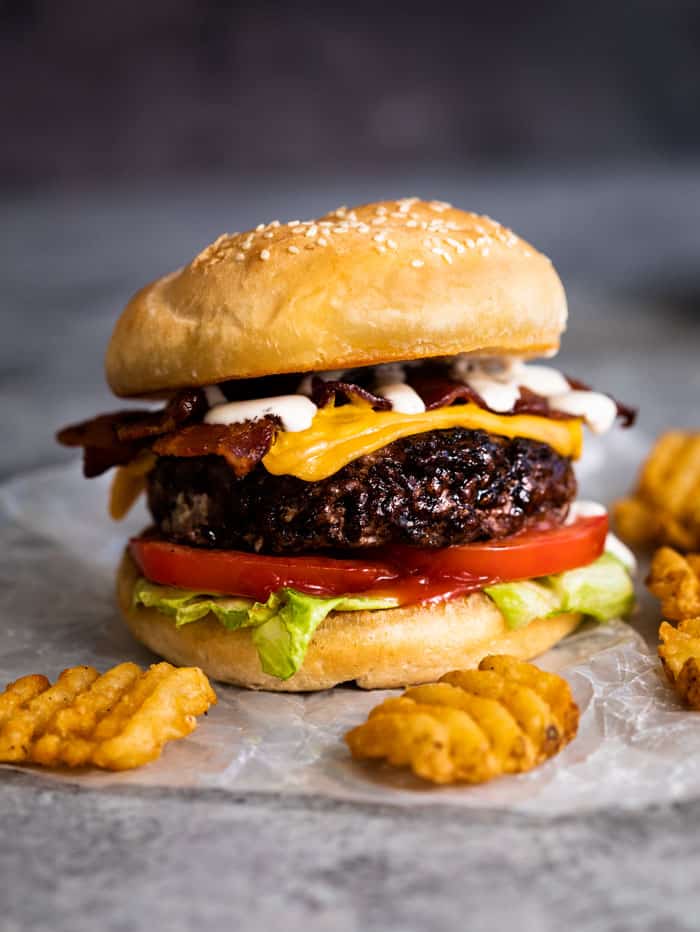 You can't get much more American than a cheeseburger… and these deliver!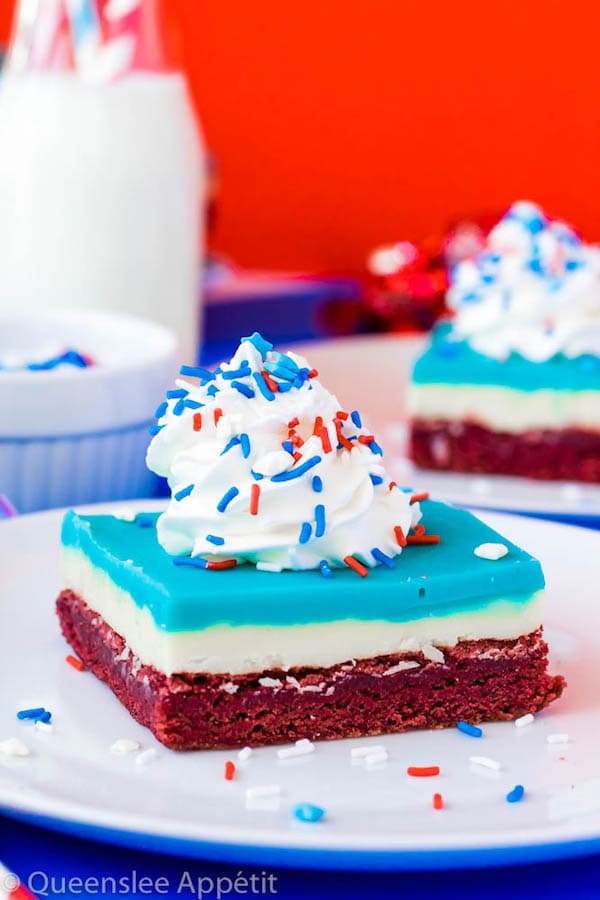 You can't go wrong with brownies any time of year, and these have a fun patriotic twist that everyone will love. Not that it'll take long before they're all devoured!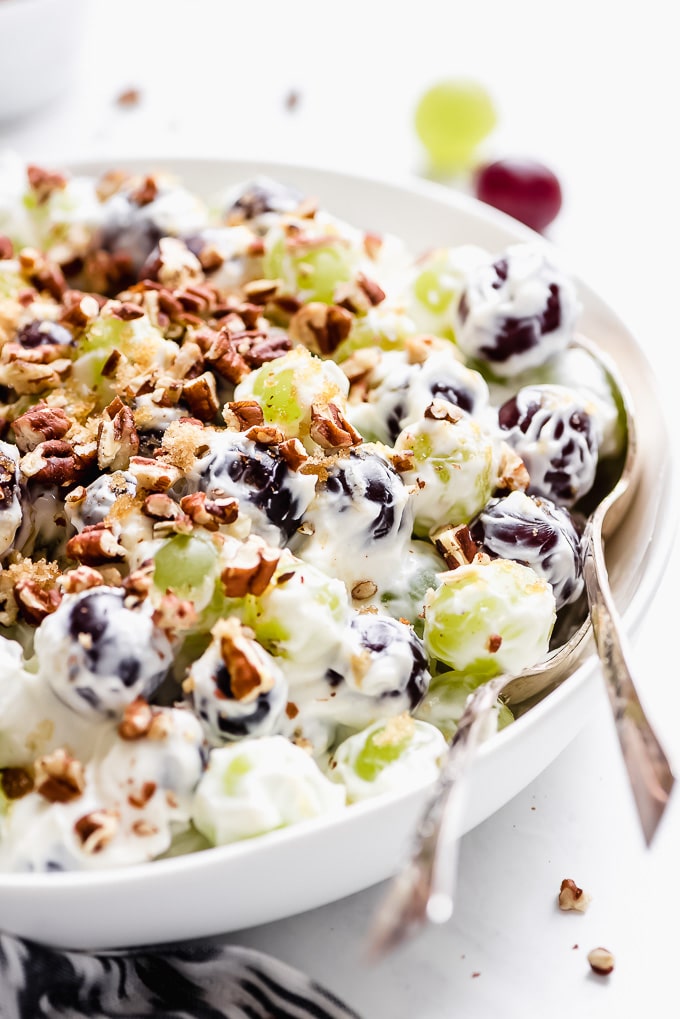 This grape salad is crunchy, creamy, refreshing, and sweet… and the best part is that it's lightened up with Greek yogurt!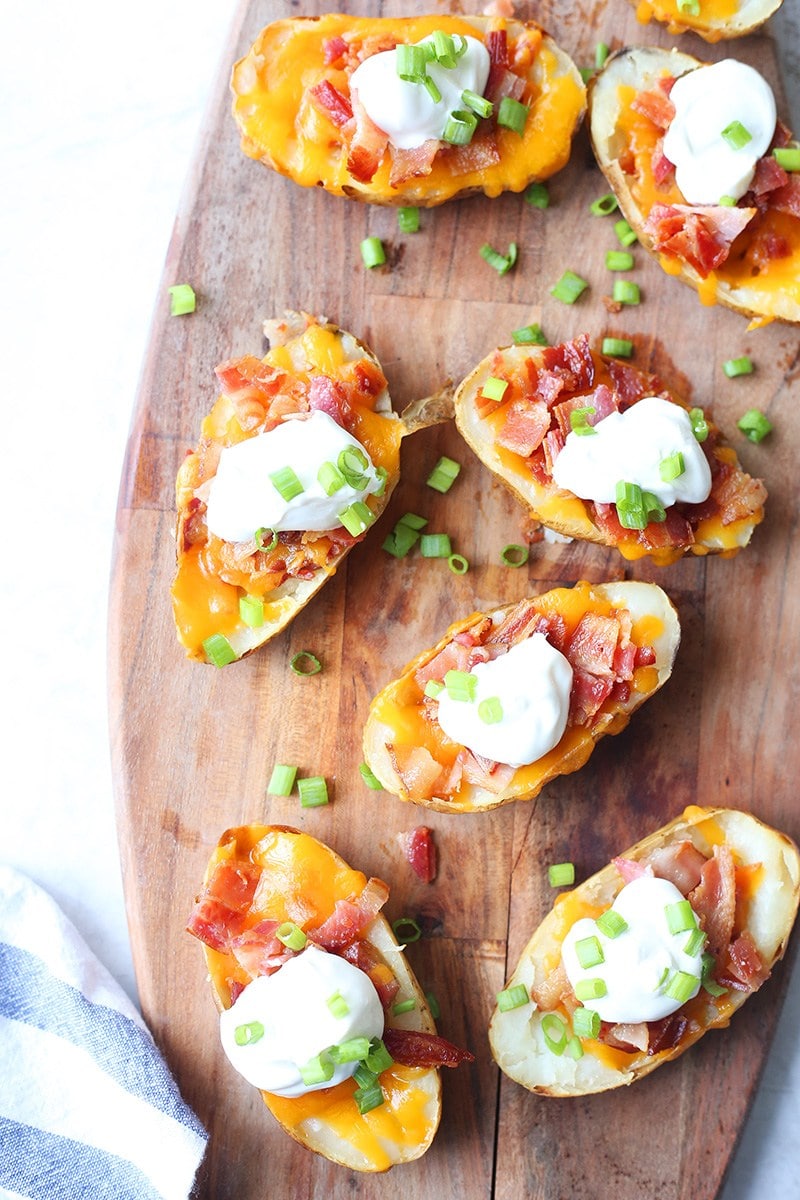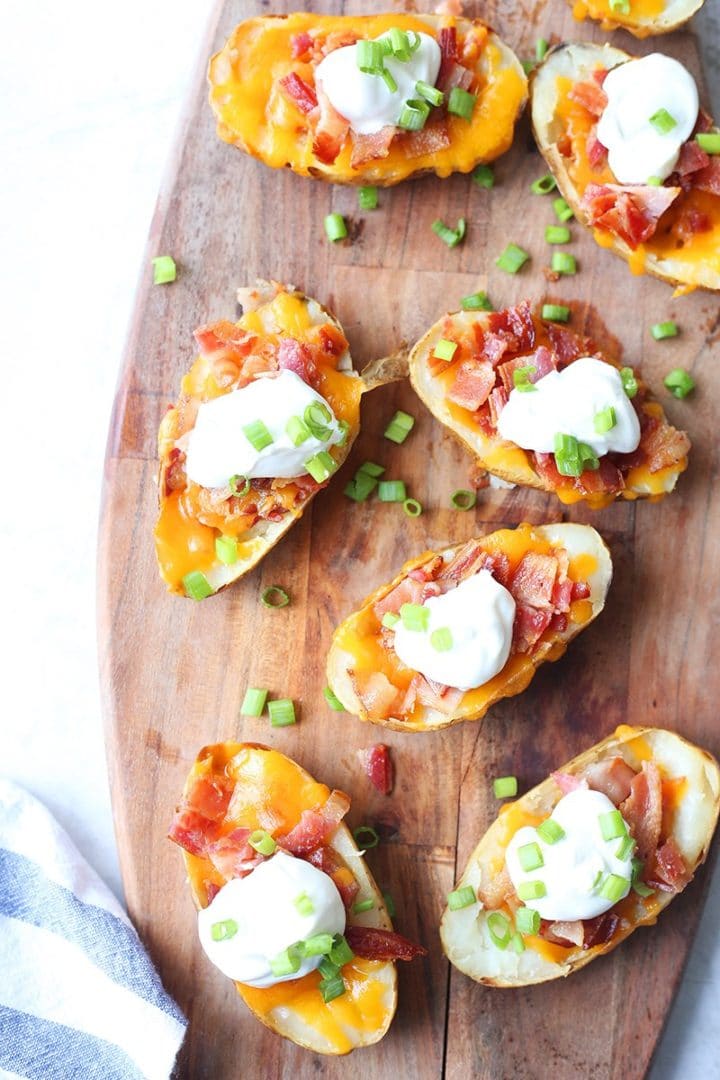 You may think of potato skins as a game-day food, but they're good at ANY gathering in my opinion. I so want to eat these as a BBQ side!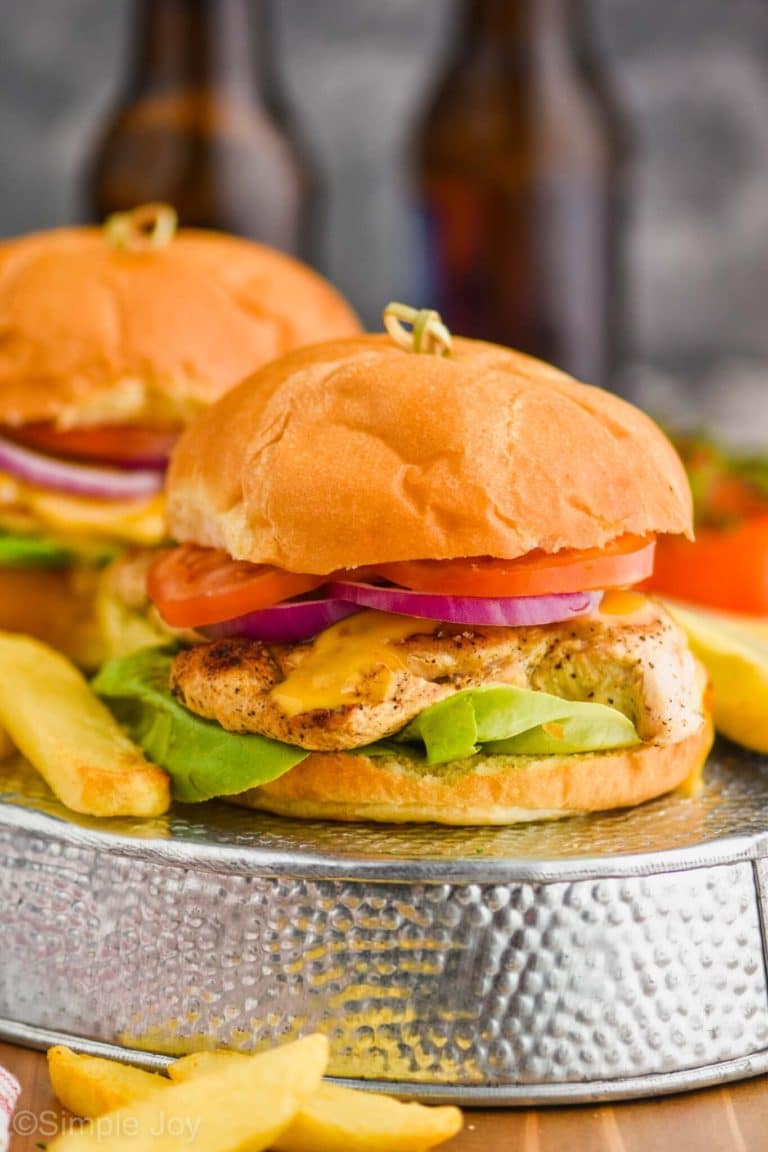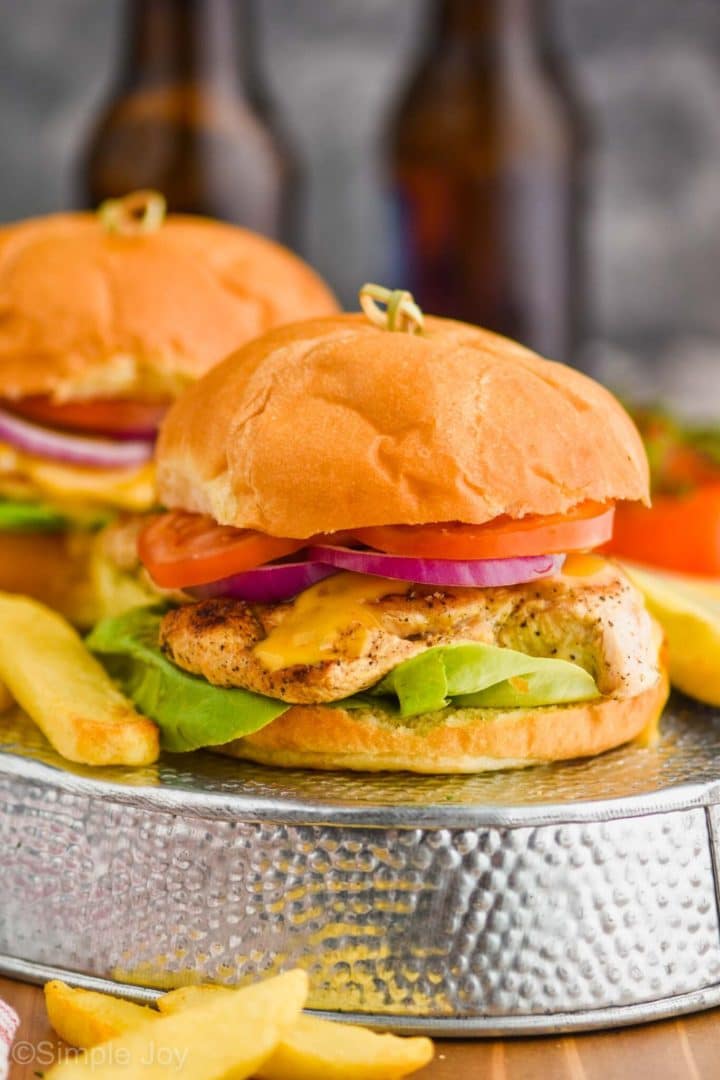 This sandwich is super simple to make and delicious. The recipe includes a tasty homemade honey mustard BBQ sauce.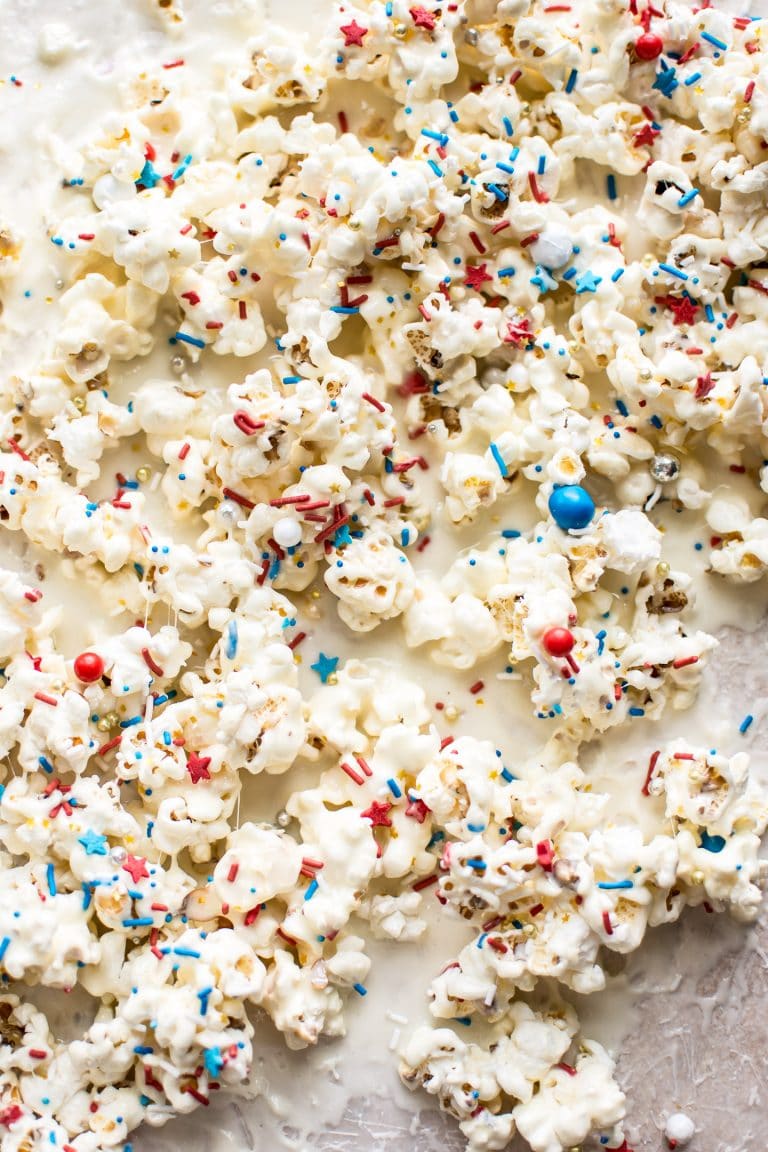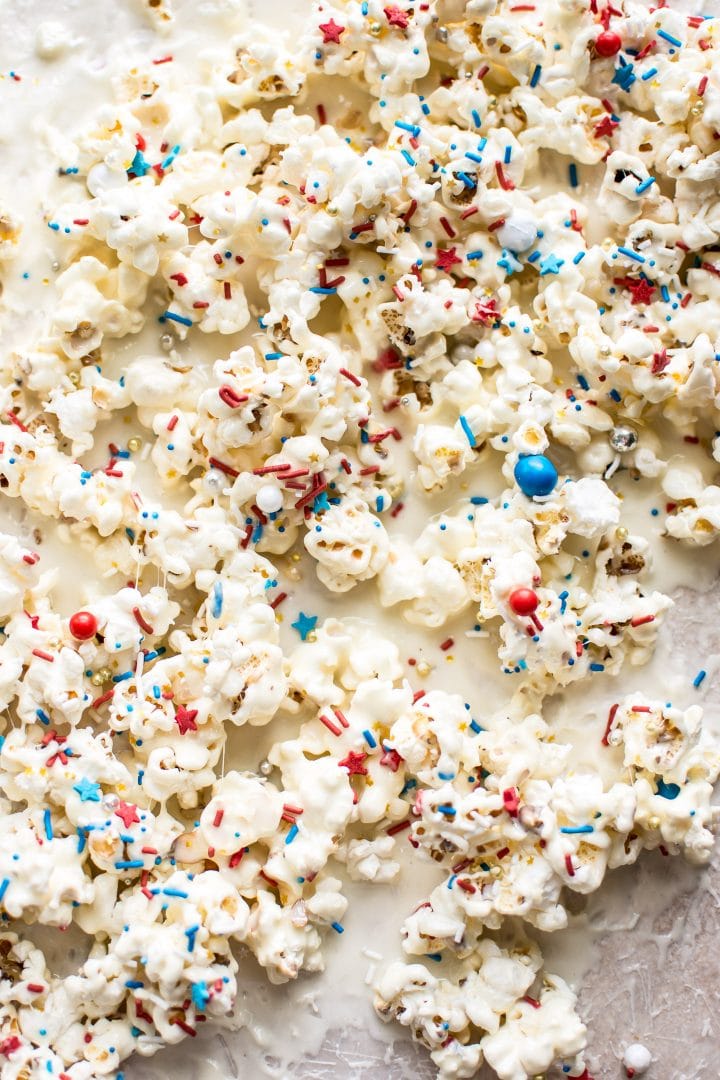 This sweet popcorn is fun and different… and you can't go wrong with sprinkles!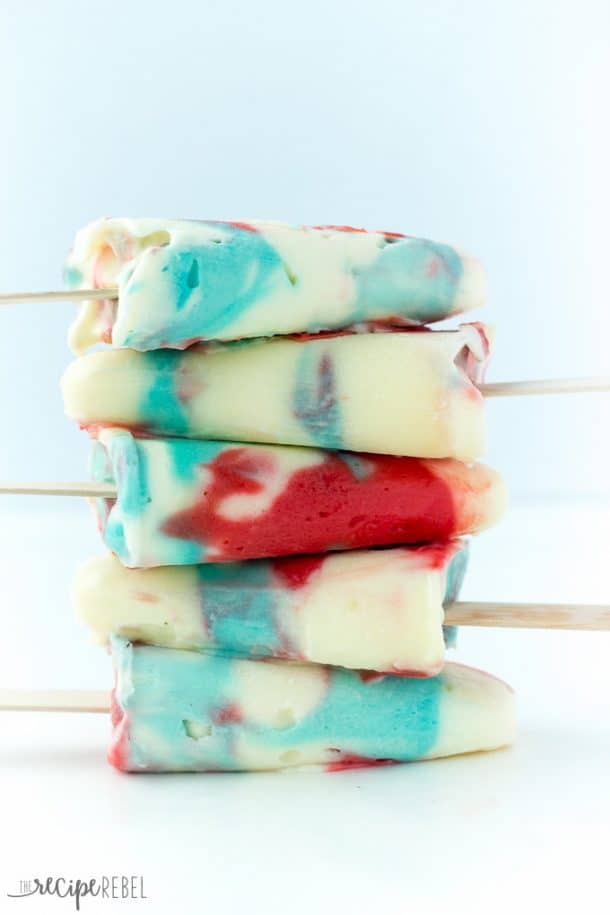 These popsicles are quick and simple to make with vanilla pudding mix. Kids and grown-ups will love 'em!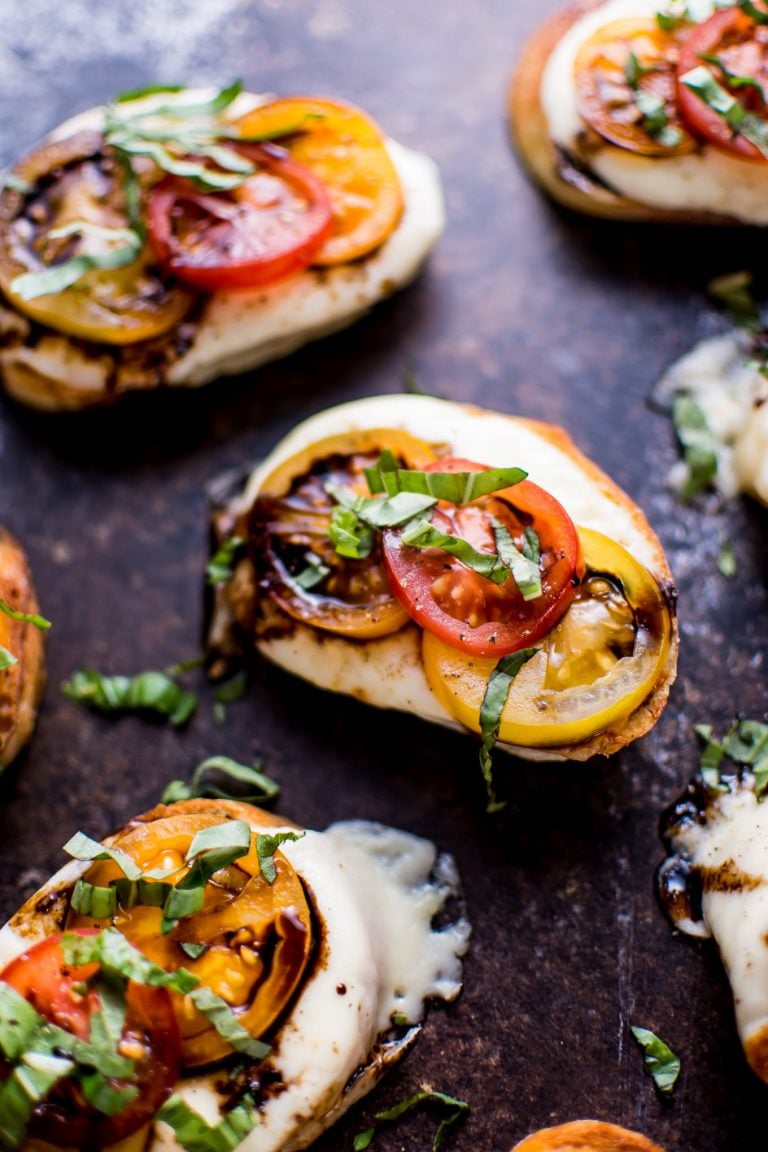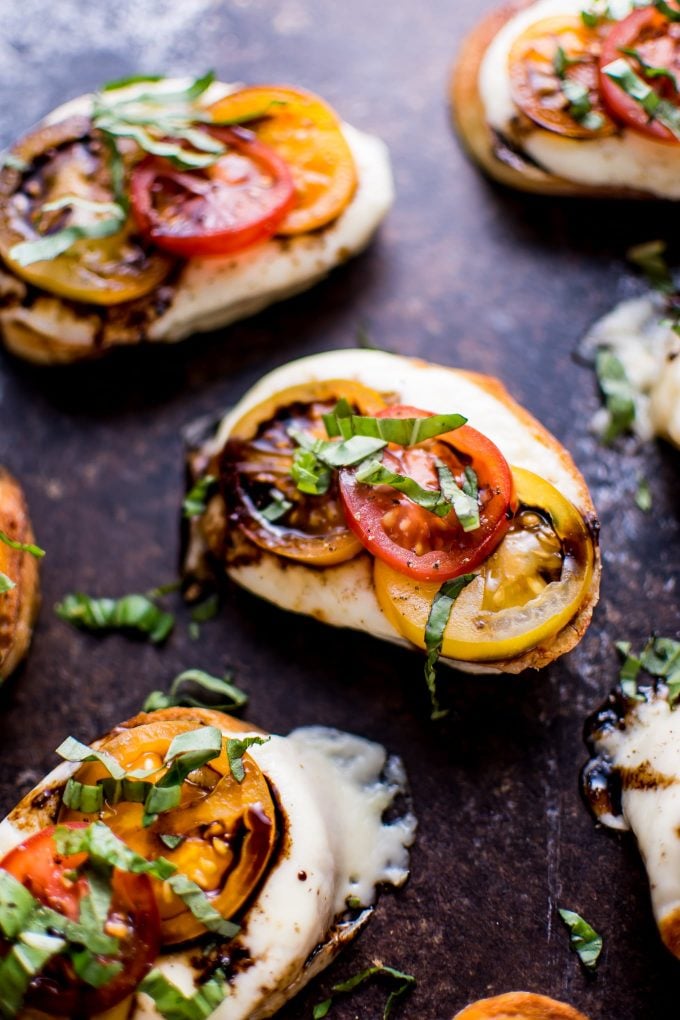 Tomatoes are in season, so take advantage of their ripeness and make these amazing snacks!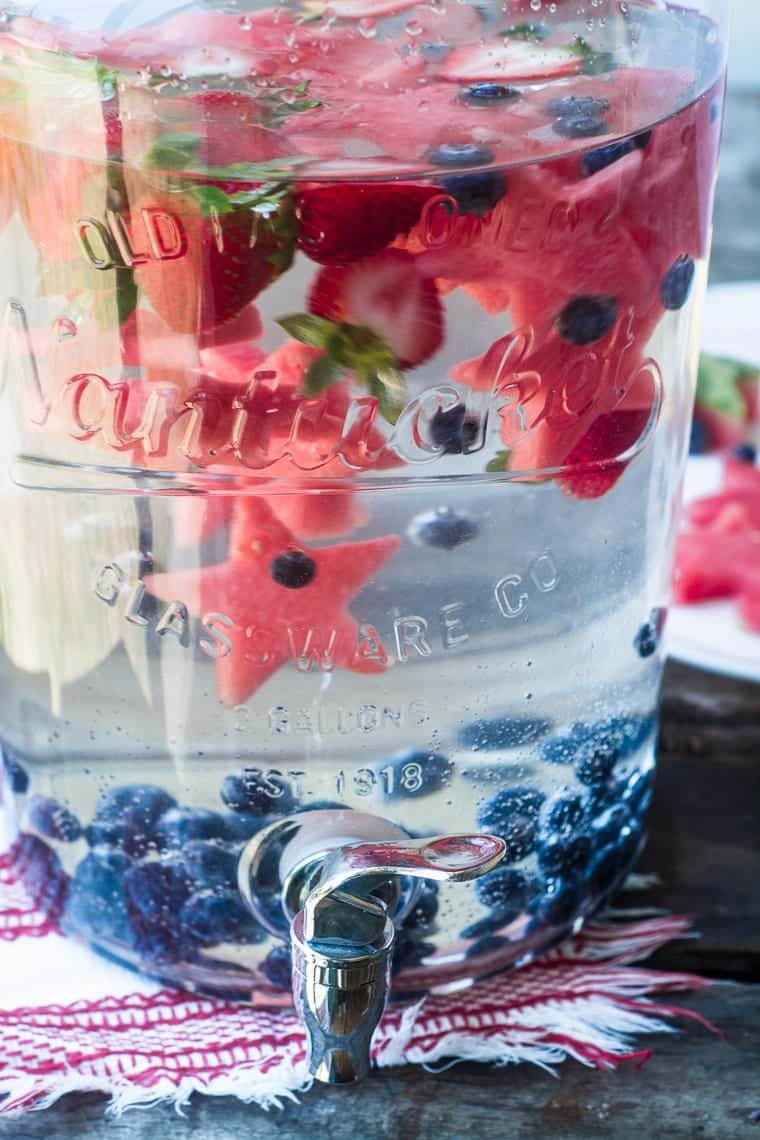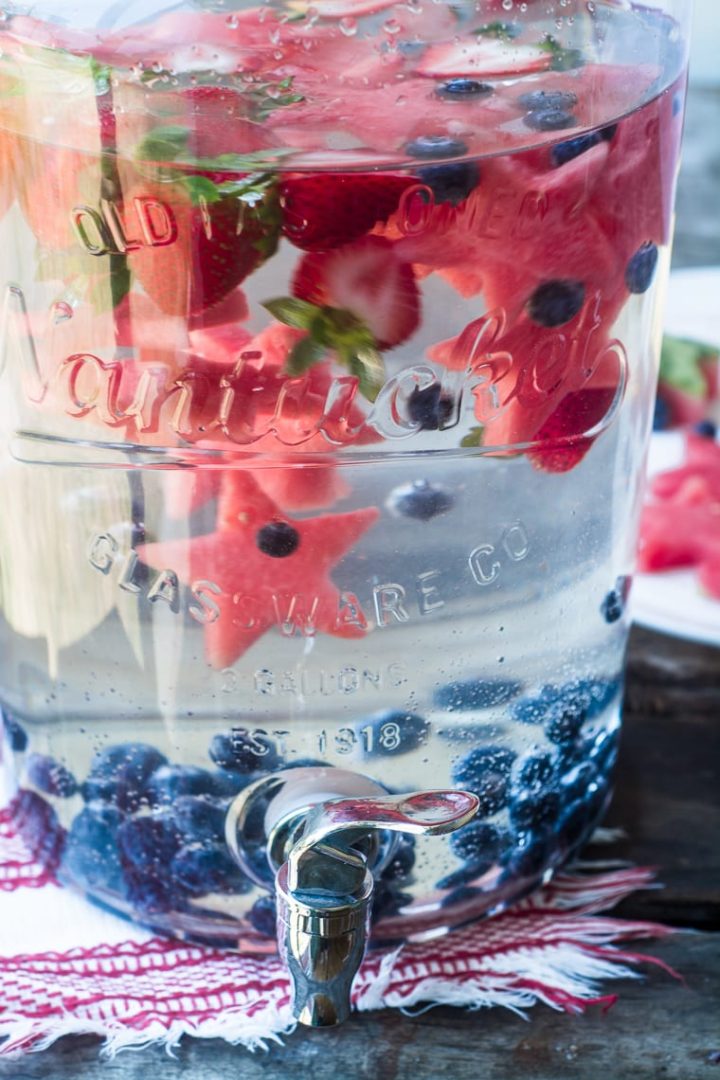 Everyone should stay hydrated on July 4th and this is a fun way to do it!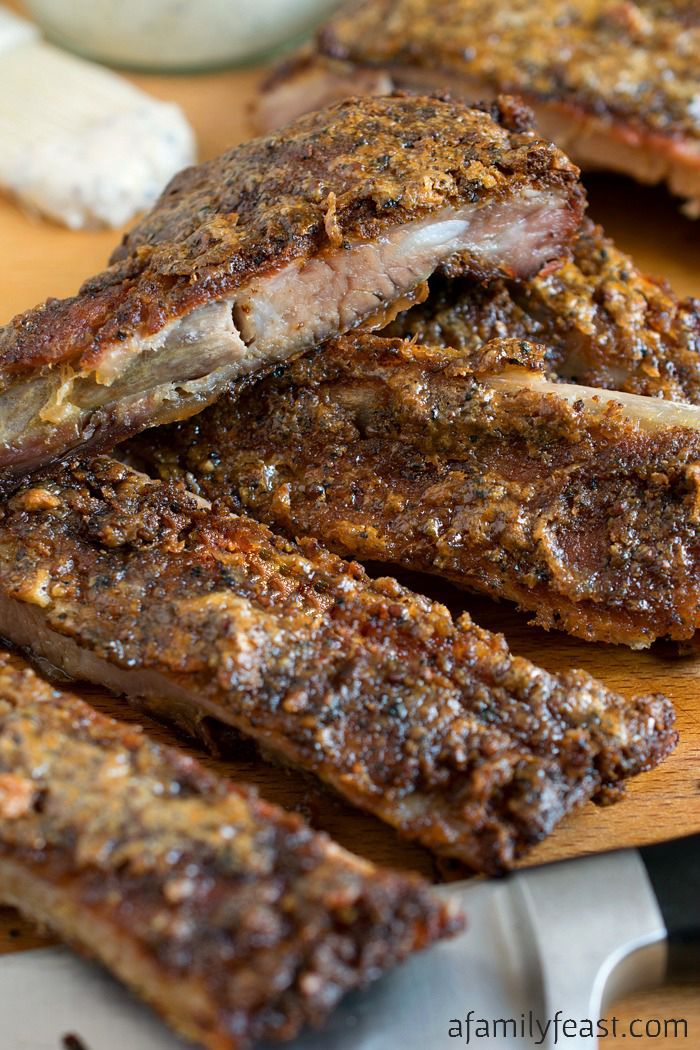 Fire up the grill for this one! The zesty, peppery sauce is a total crowd pleaser!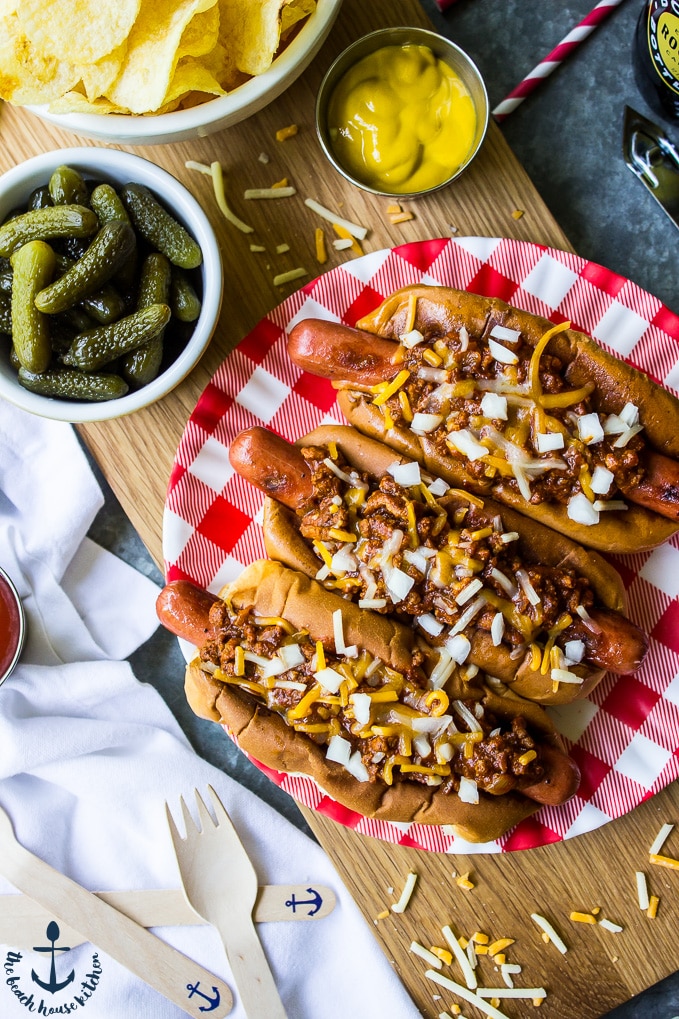 If you're a chili lover, you need these on your menu!!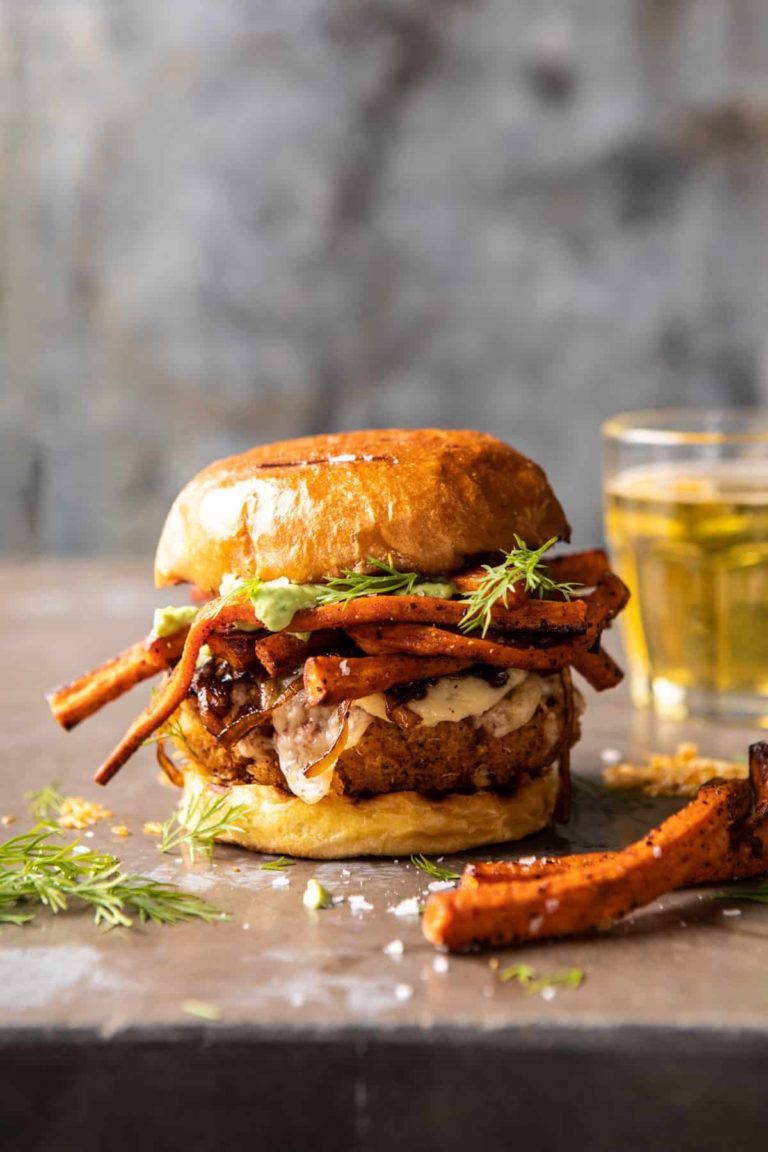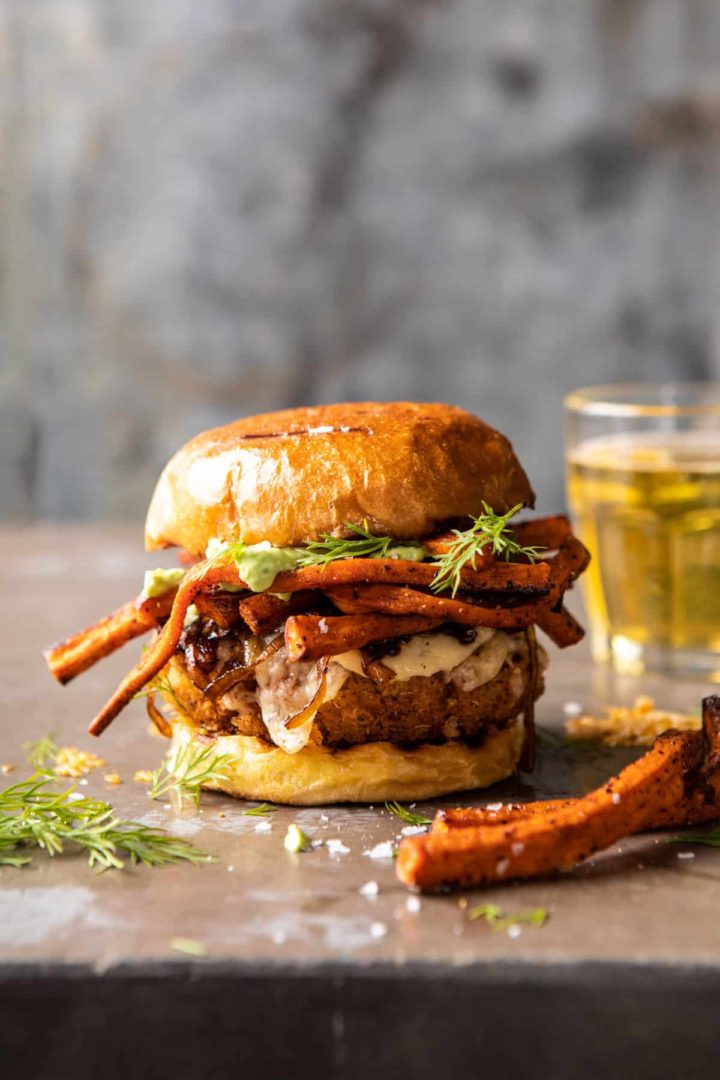 If you want to be a little extra this 4th of July, give these quinoa burgers a try. They're topped with gruyere, beer caramelized onions, and sweet potato fries!
Which recipe will you try? I hope you have an amazing July 4th! 🙂