If you're looking for the best leftover turkey recipes, you've come to the right place! I've rounded up my favorites so that those Thanksgiving turkey leftovers don't go to waste.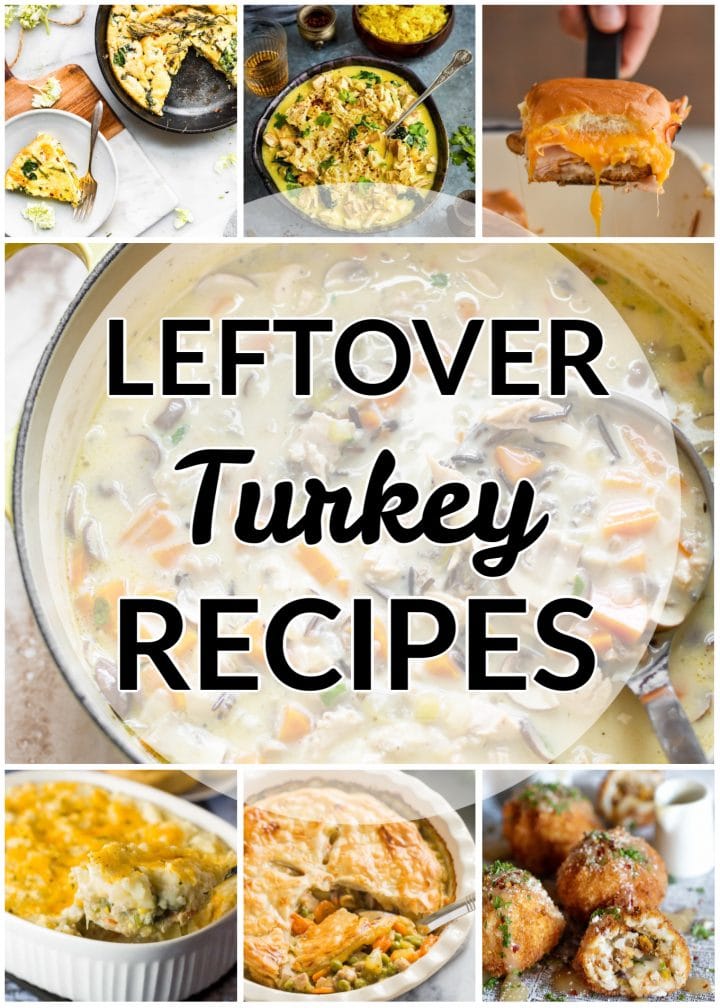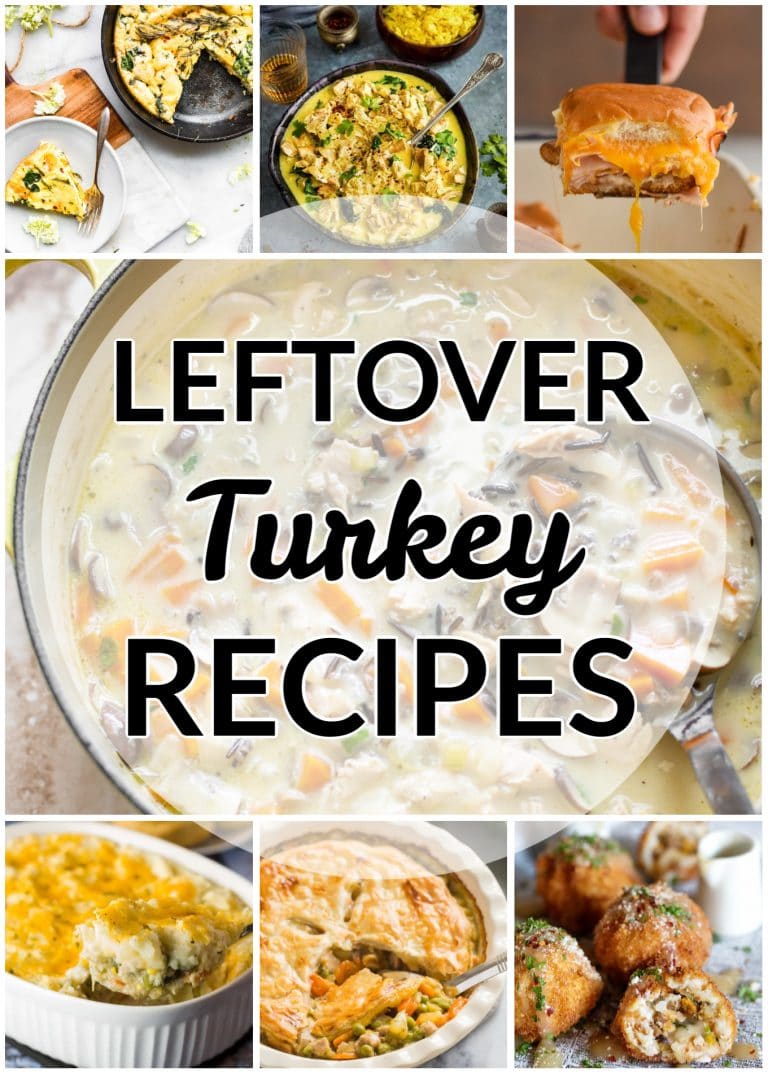 Without further ado, here's some Thanksgiving leftover ideas you're sure to love: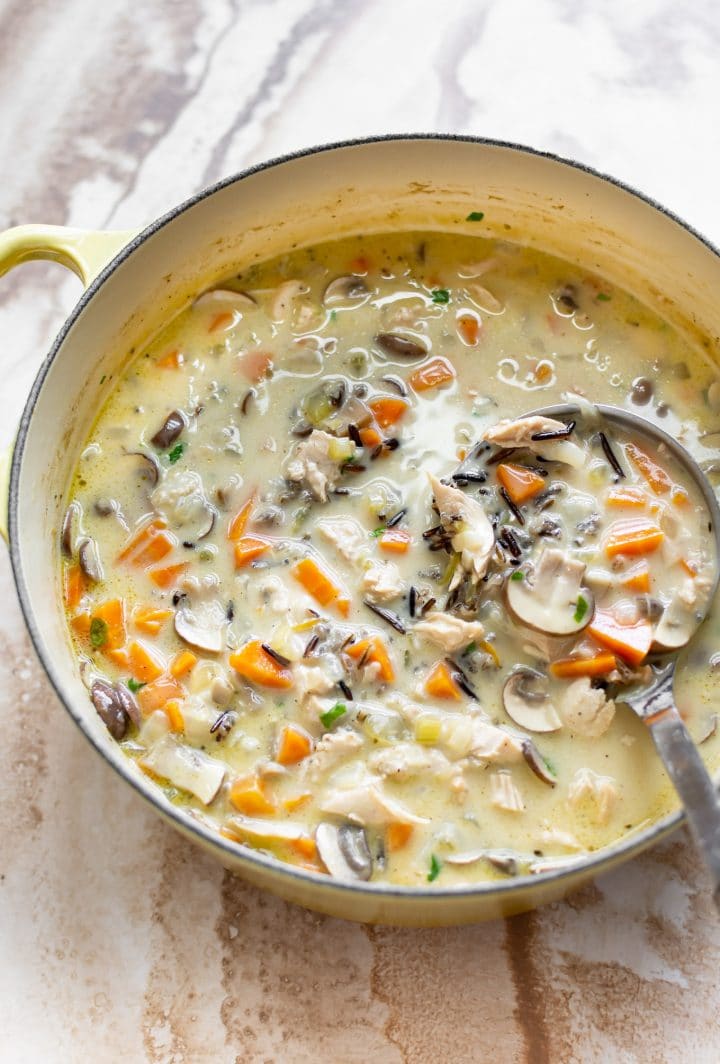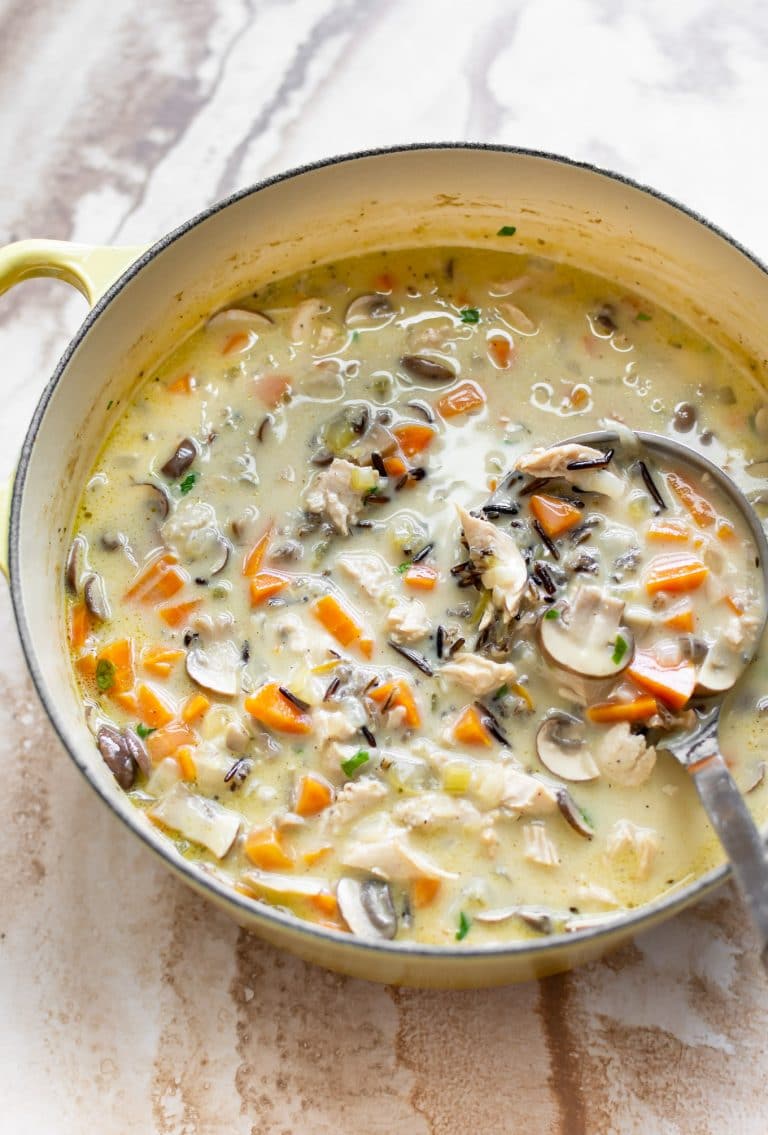 This cozy soup is perfect for using leftover turkey meat.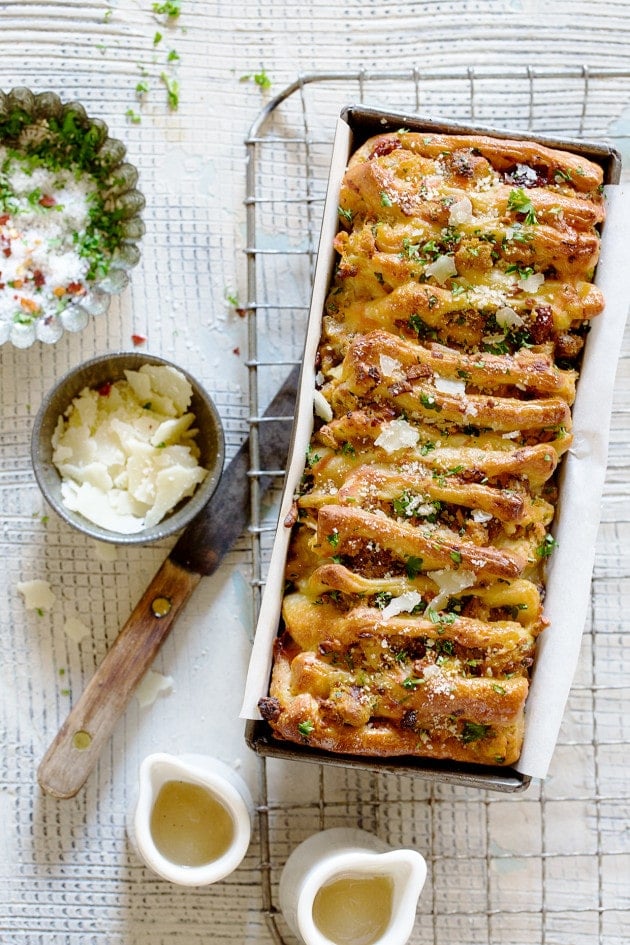 How epic is this? If you want to go all-out, make this tasty comfort food!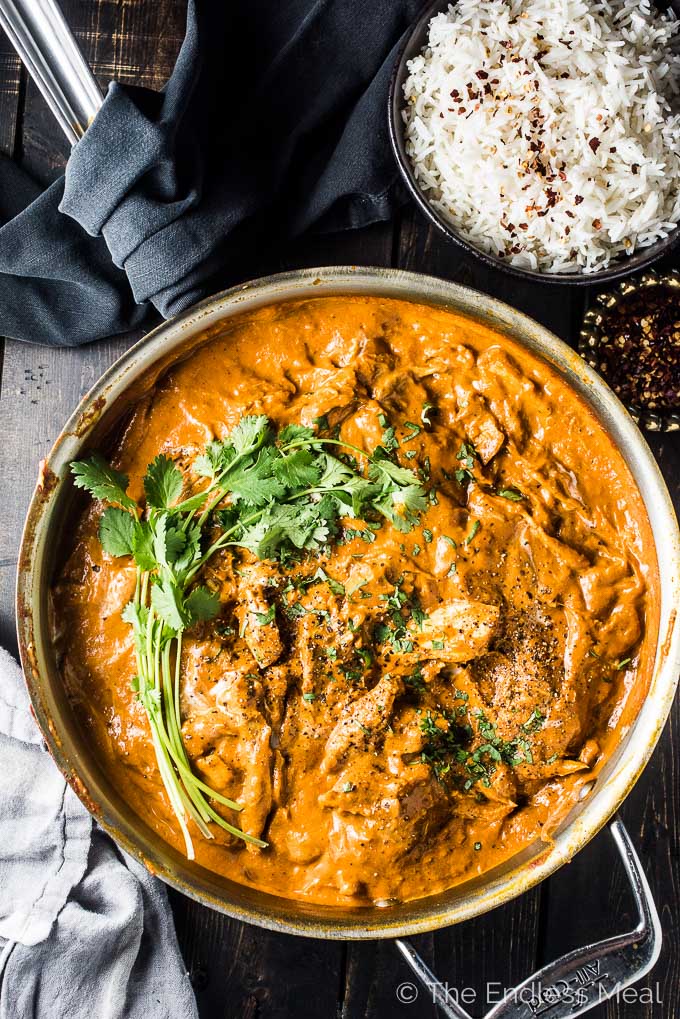 Love butter chicken? You'll love this butter turkey too.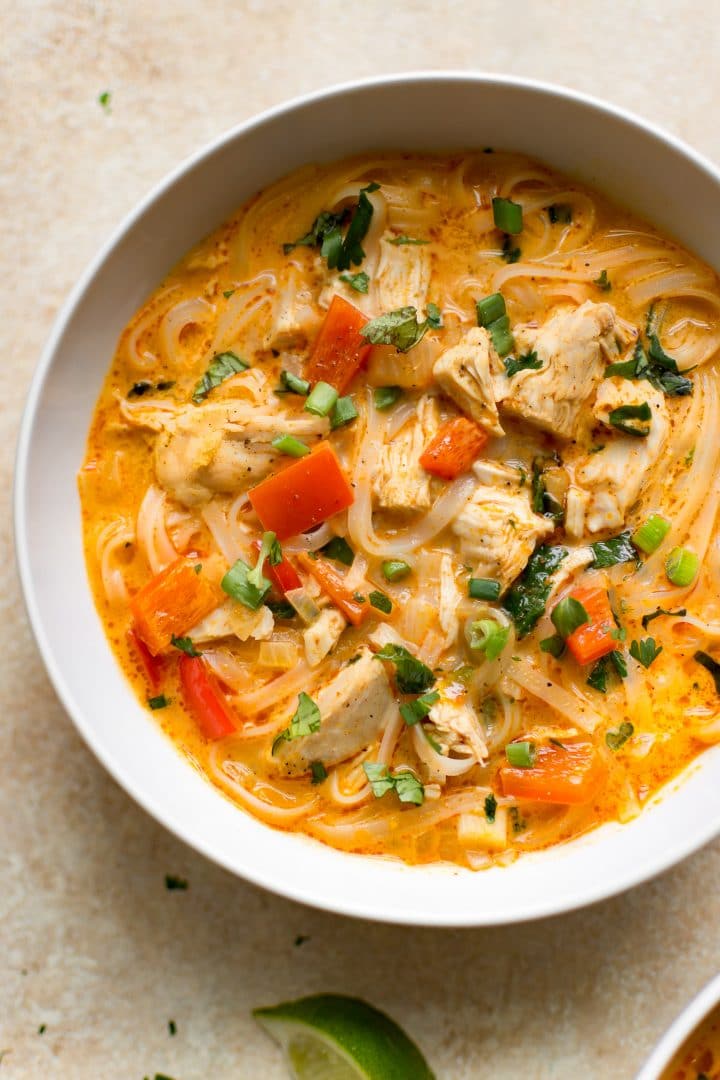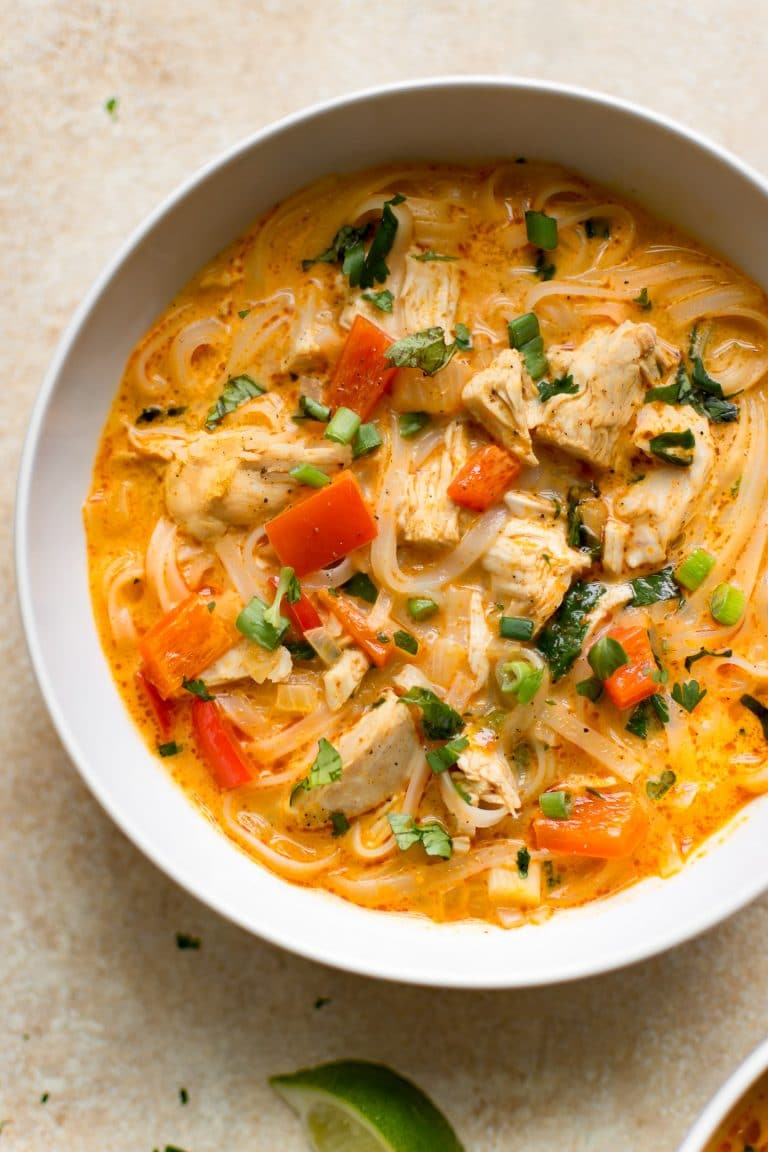 This creamy coconut curry Thai-inspired turkey soup recipe is incredibly flavorful and easy to make.
Turkey Salad from The Beach House Kitchen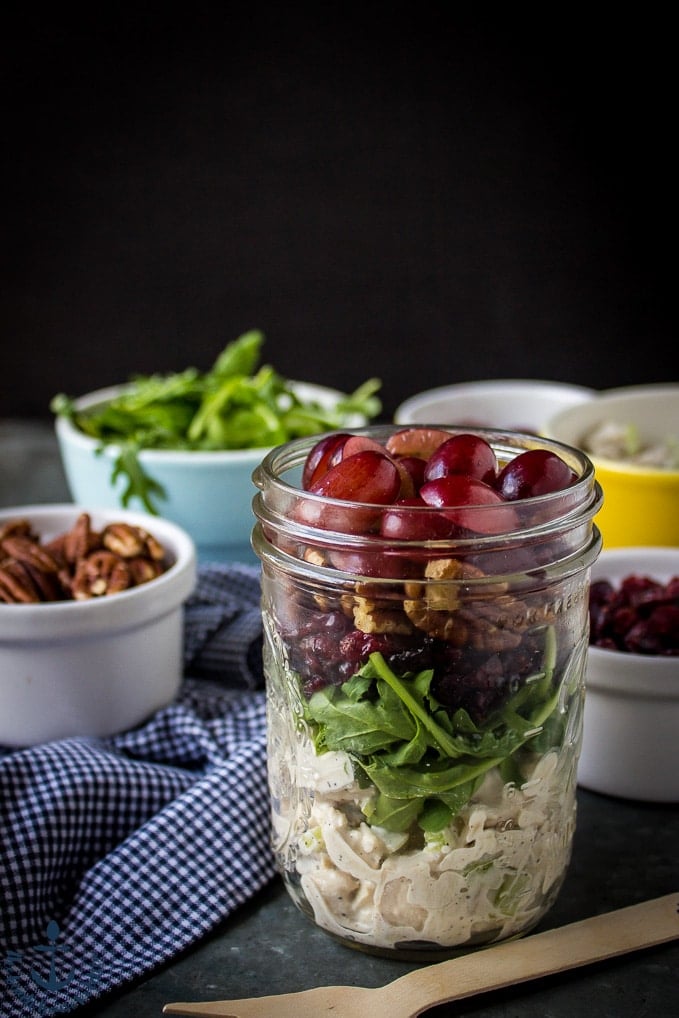 If you like chicken salad, you'll love this turkey twist on it using Thanksgiving leftovers. Perfect for taking to work!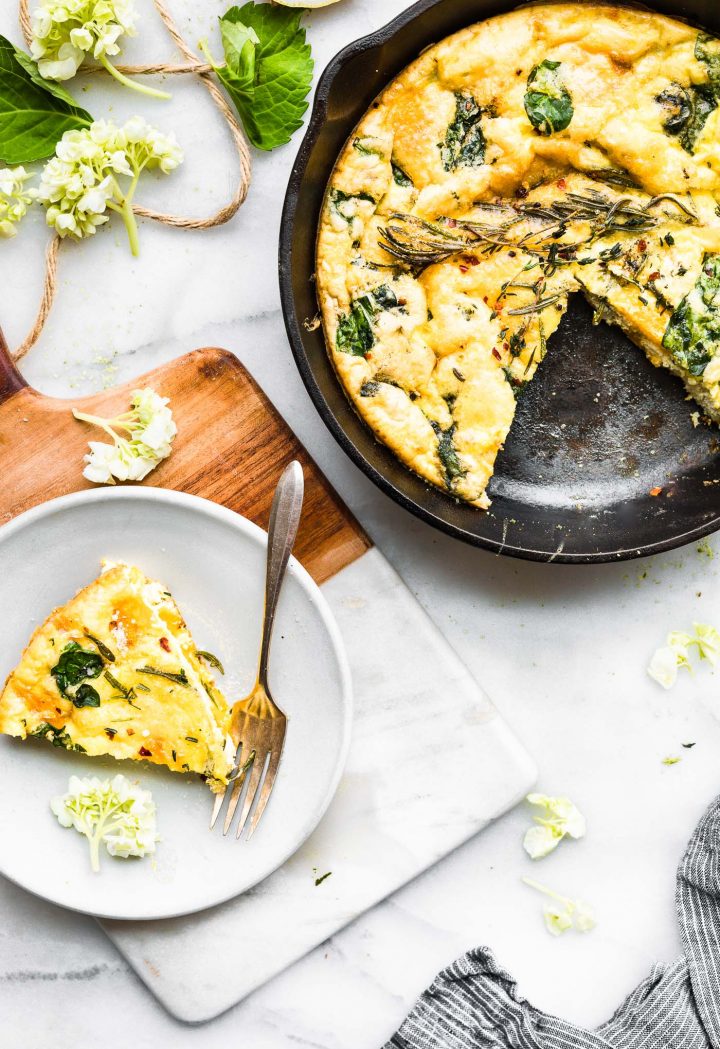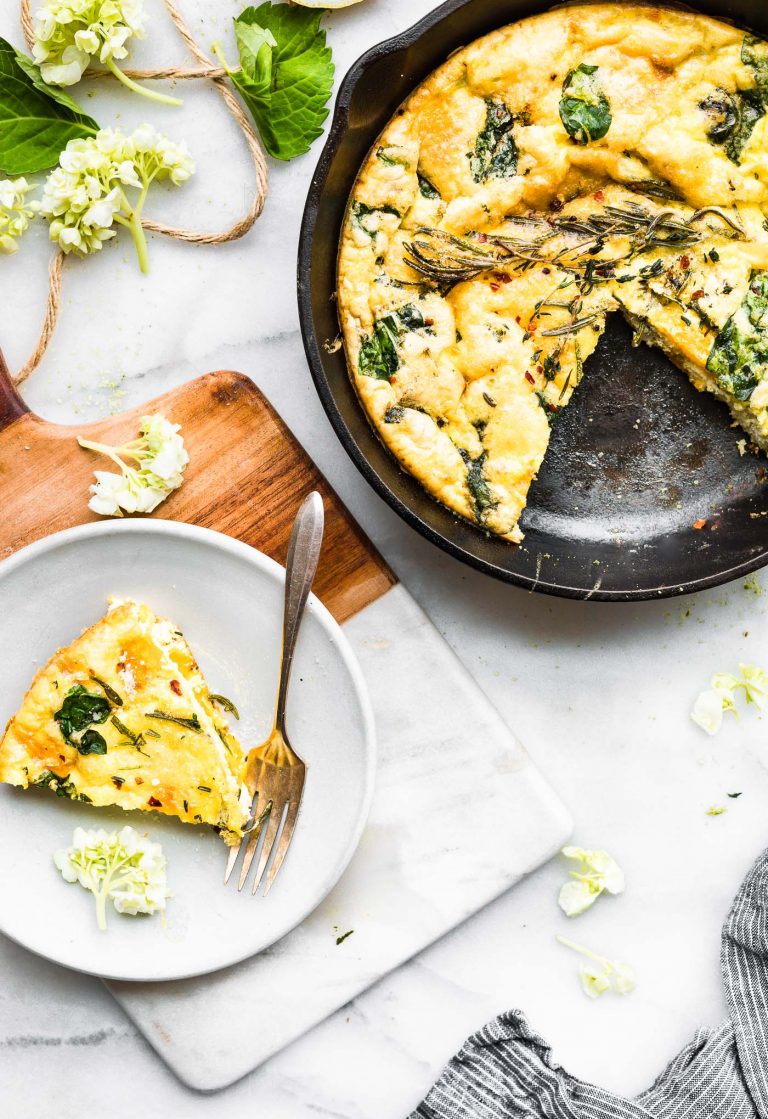 If you like eggs, this frittata (similar to a crustless quiche) is a healthy, protein-packed, and filling way to enjoy your Thanksgiving leftovers.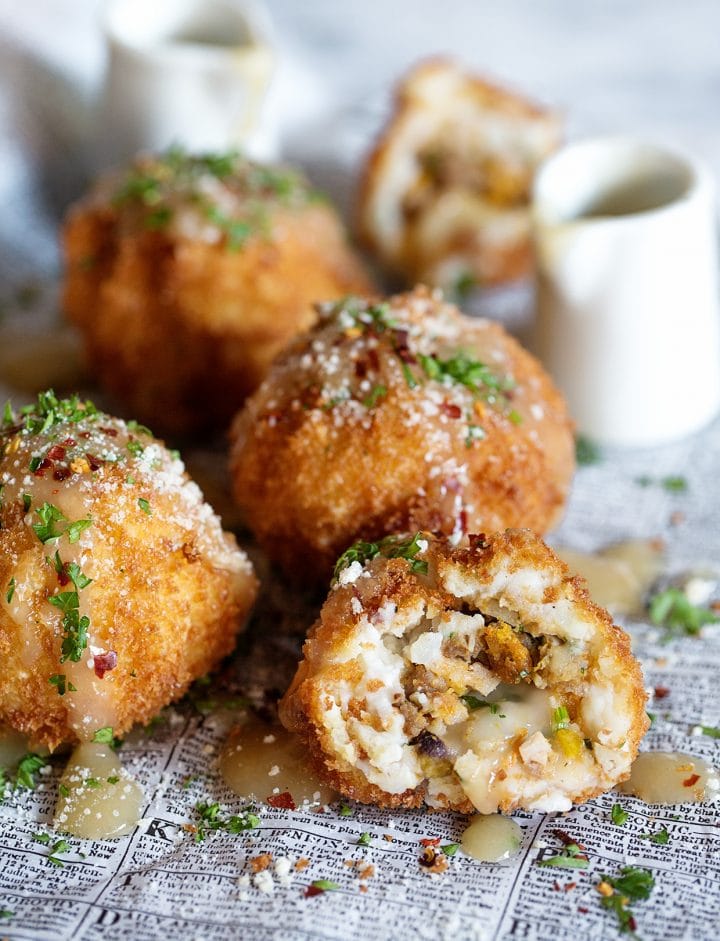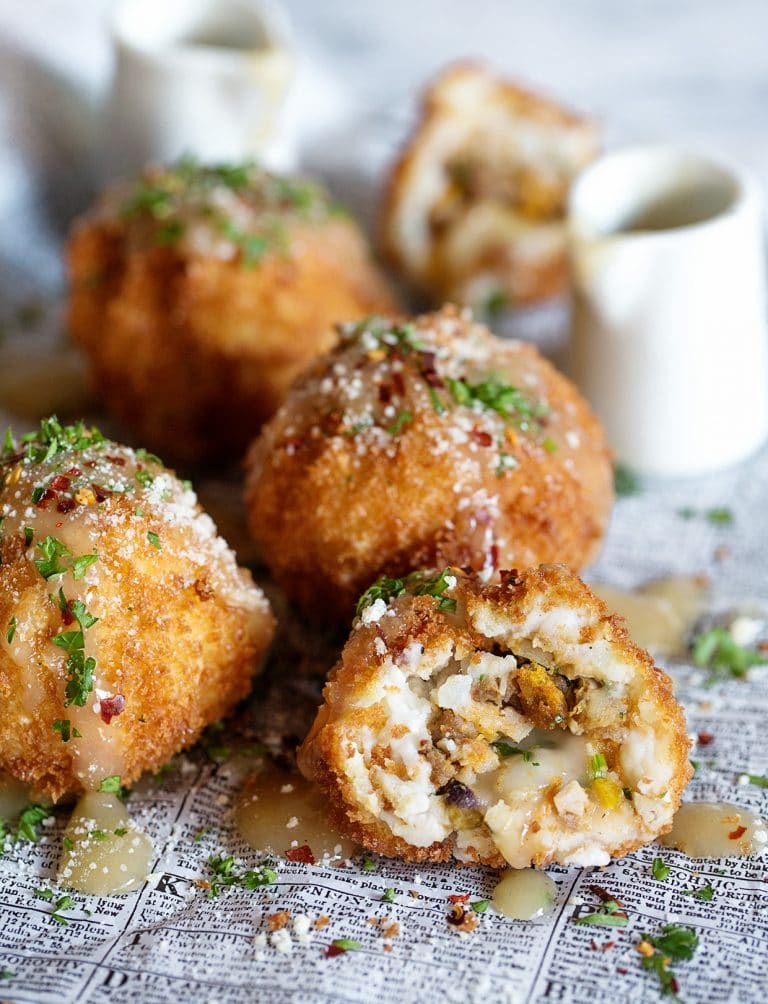 These deep fried balls are dipped in panko and stuffed with dressing, chopped turkey, Parmesan cheese then drizzled and dipped in gravy.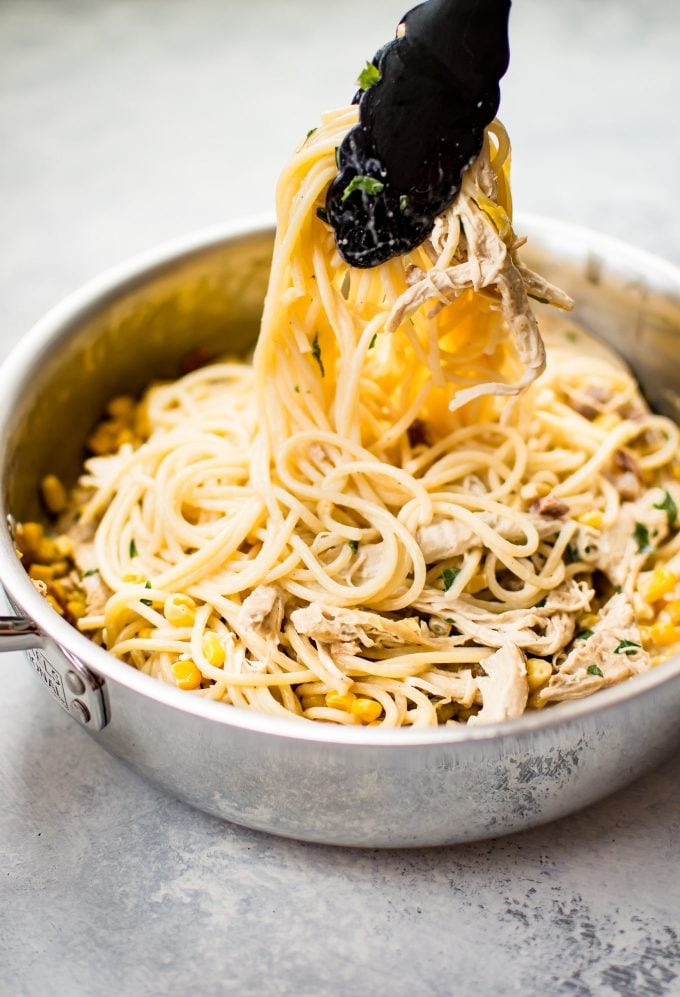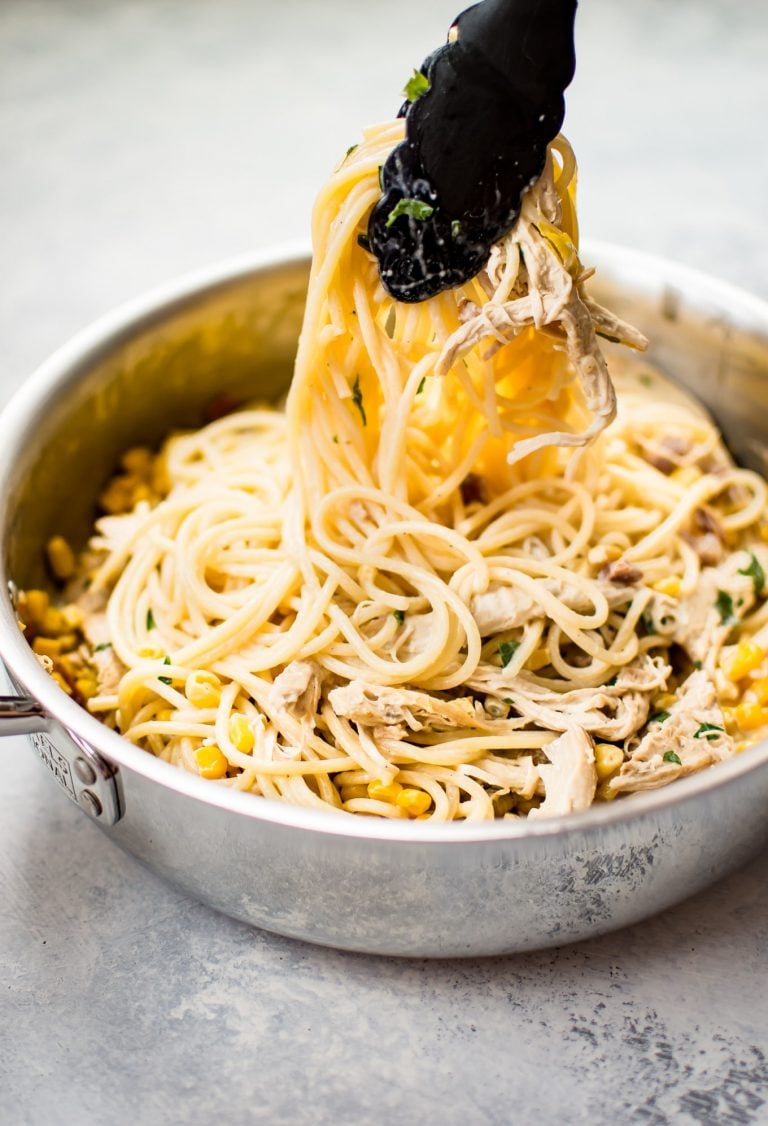 A little pancetta, cream, and sweet corn go a long way to making turkey leftovers taste different and amazing!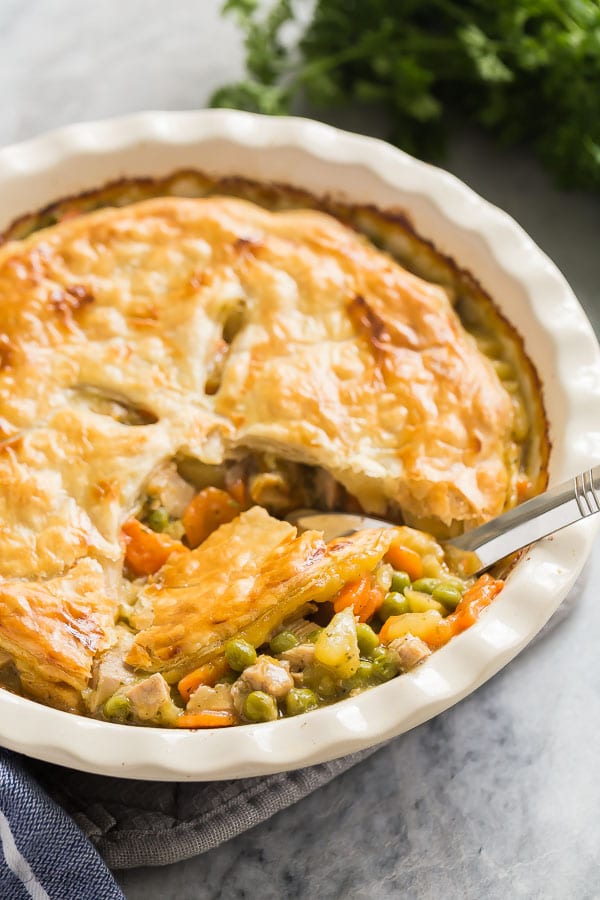 This easy dinner is made in one pan, with tender turkey, vegetables, and a creamy gravy topped with puff pastry.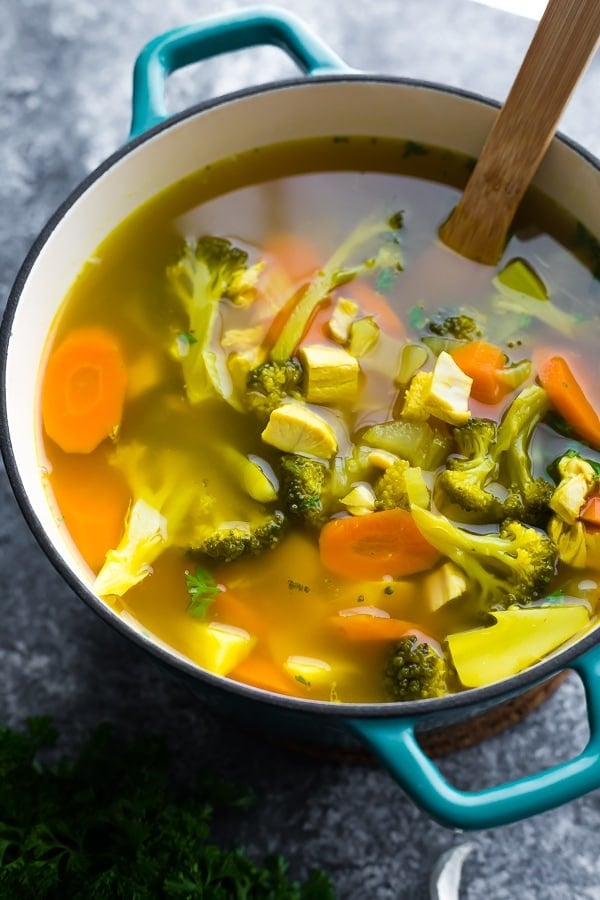 Overindulged a little too much this Thanksgiving? Get back on track with this healthy soup!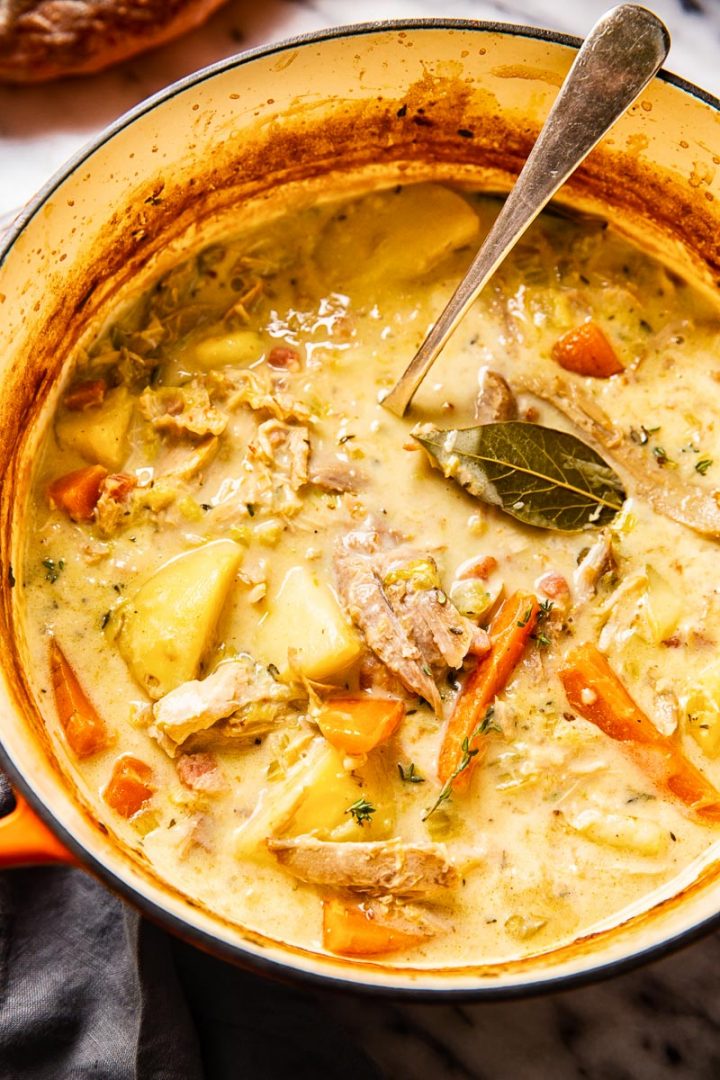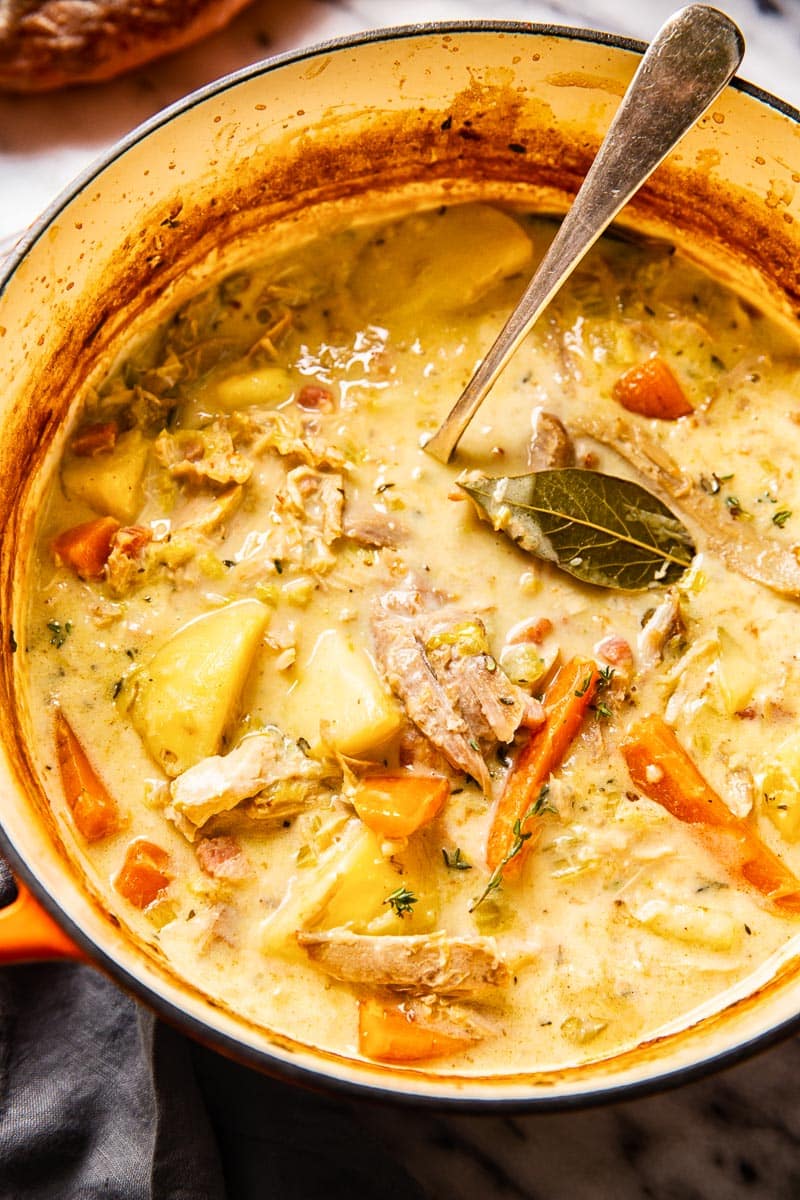 This turkey stew is made with leftover turkey, bacon, leeks, carrots and potatoes. The comfort food your colder nights need! You can add a splash of cream or keep it as is.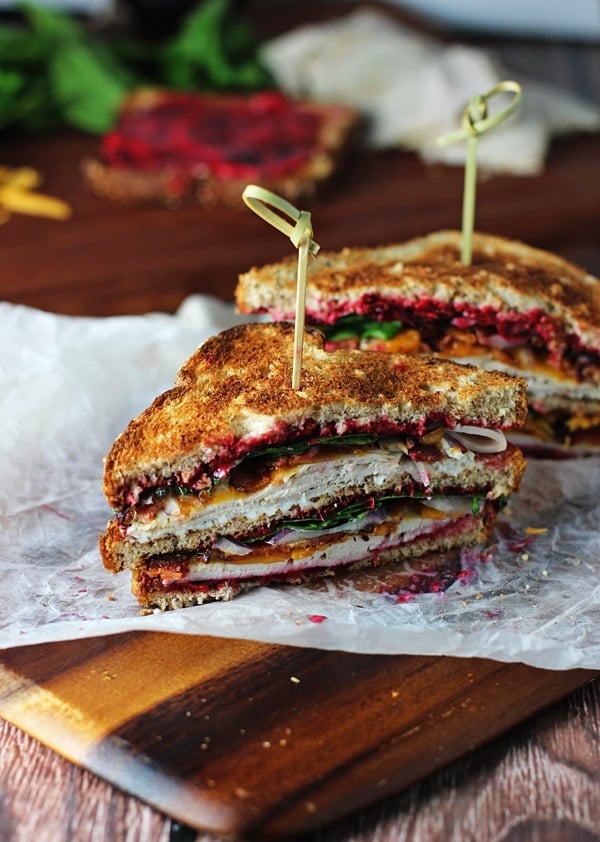 This ain't no boring leftover turkey sandwich.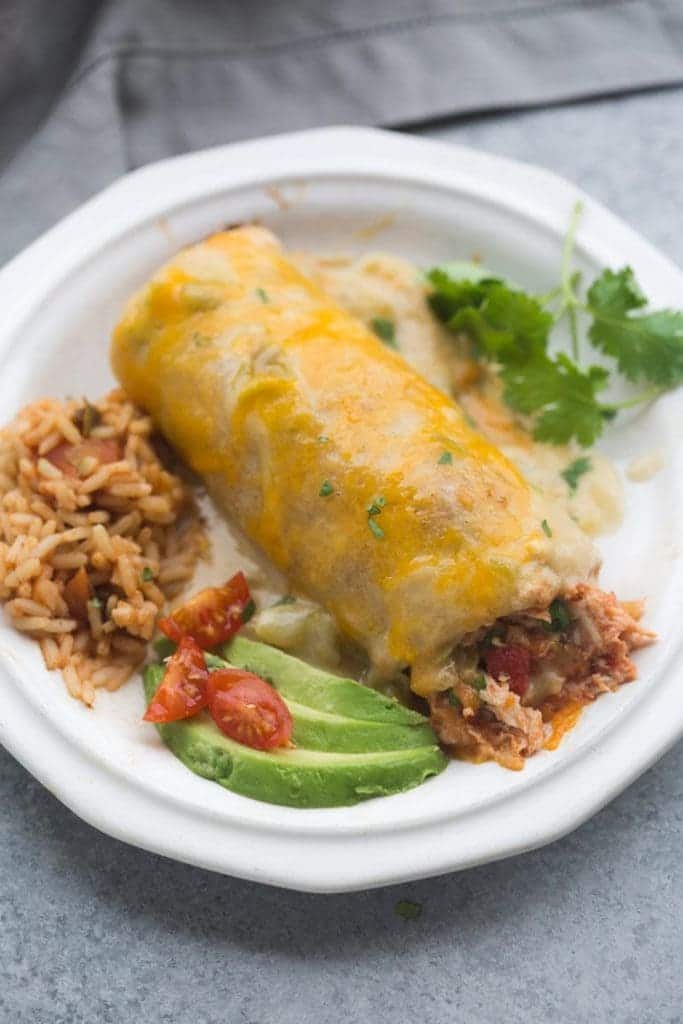 You'll love this cheesy Tex-Mex way to use up turkey leftovers (sub turkey for chicken).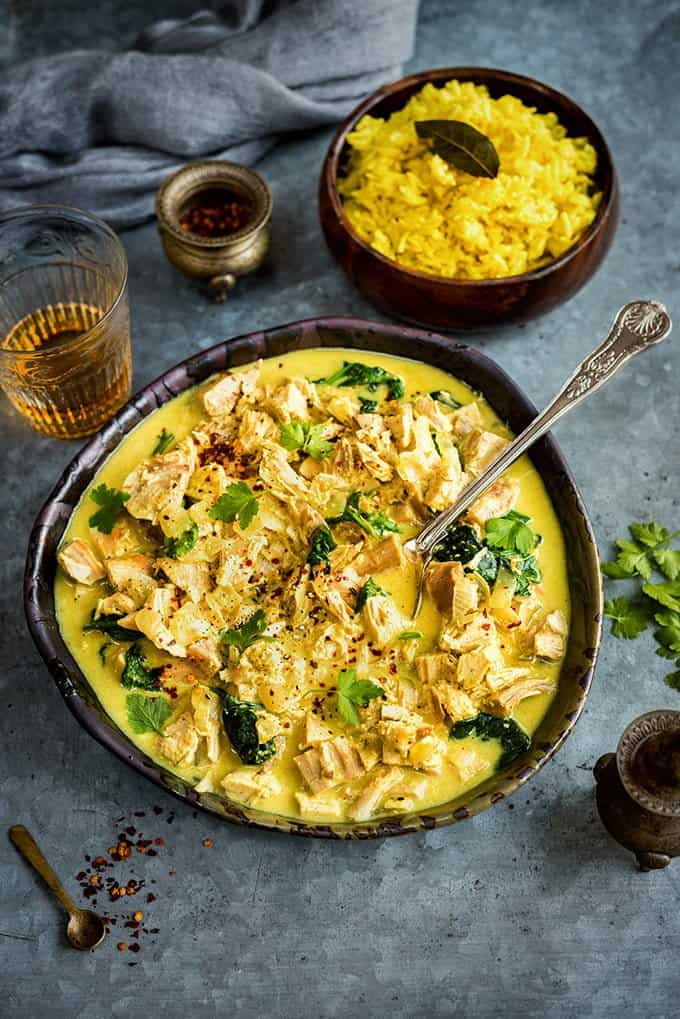 If you love curry, this turkey korma will hit the spot!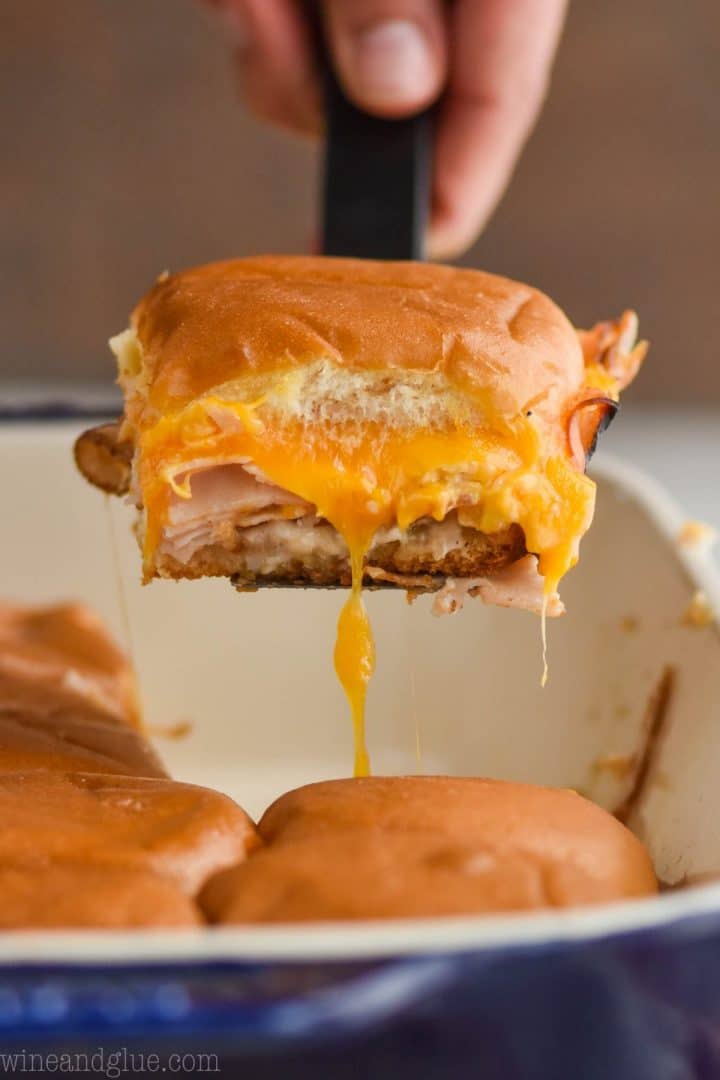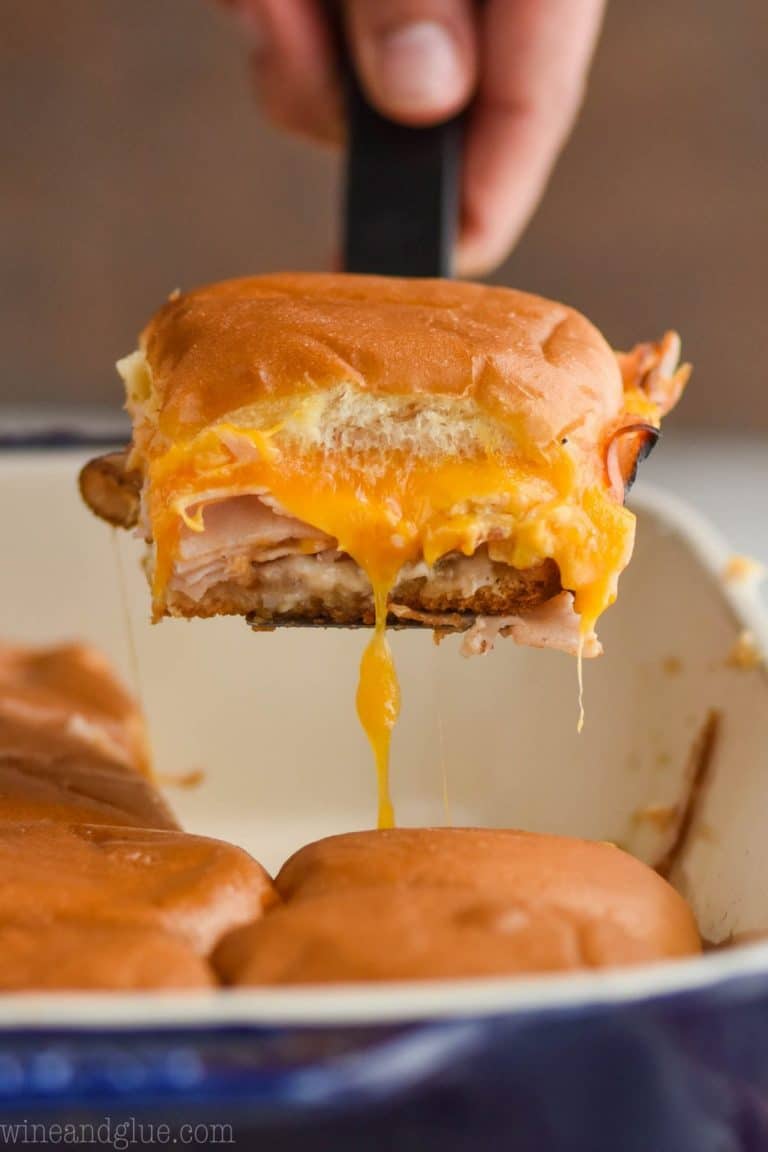 These sliders had me at "bacon"!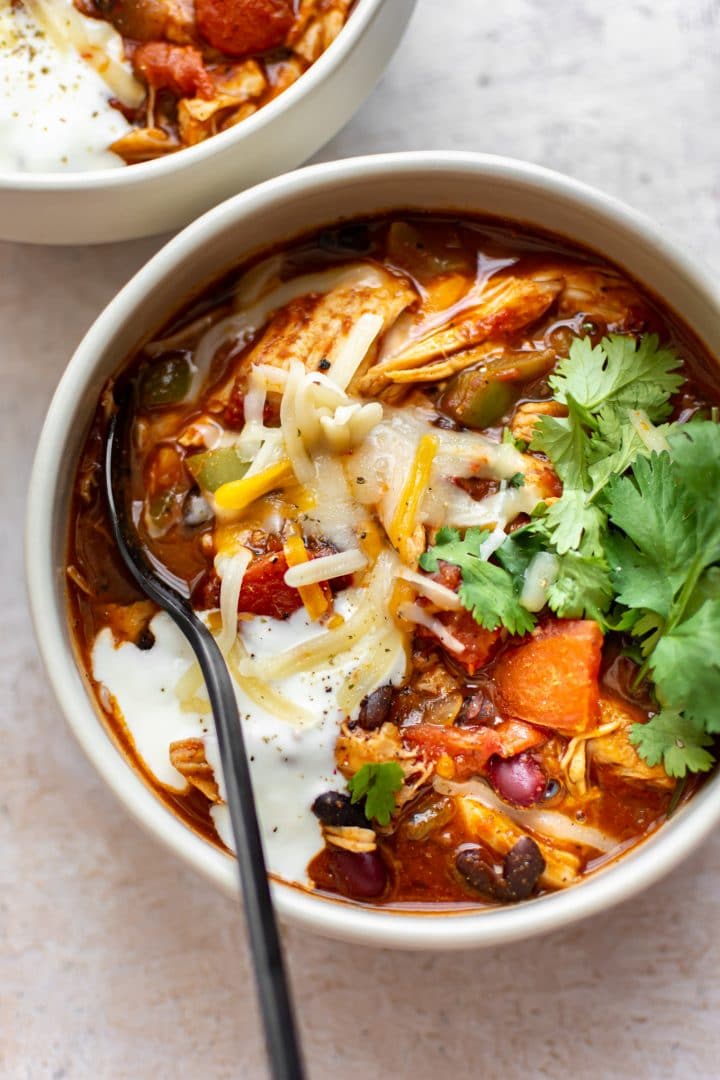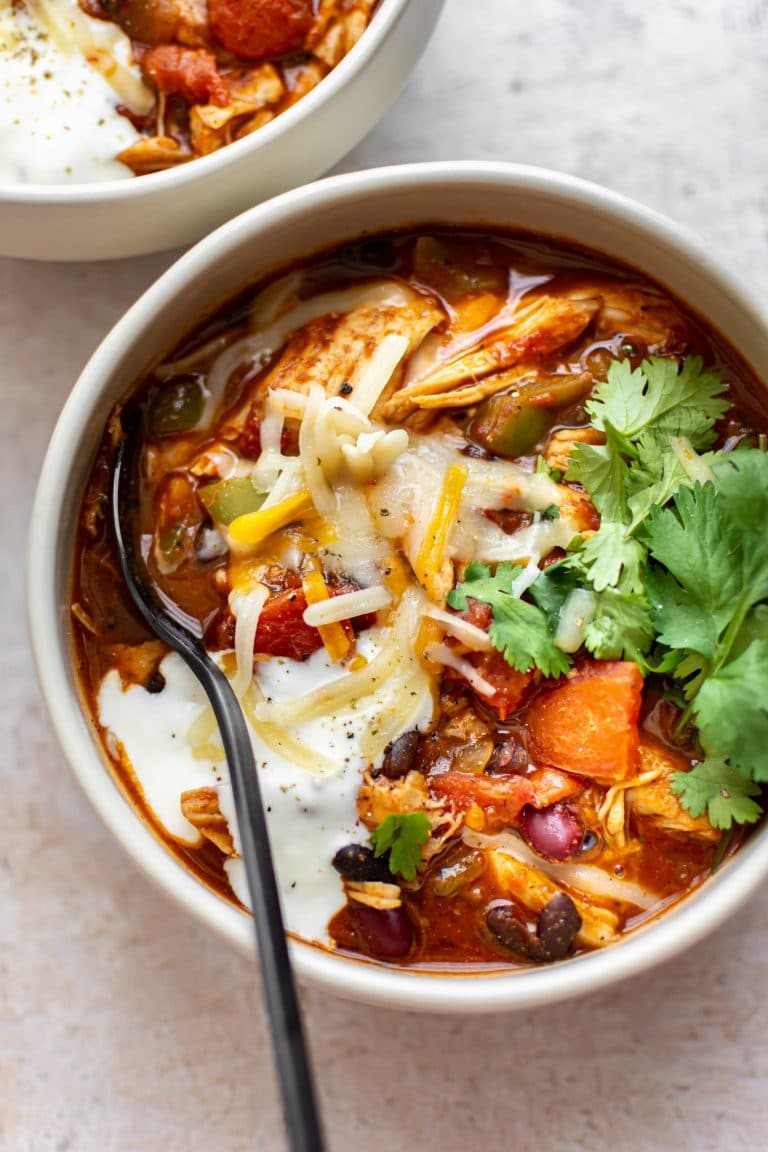 Want a healthy and flavorful way to put those turkey leftovers to good use? Try this chili!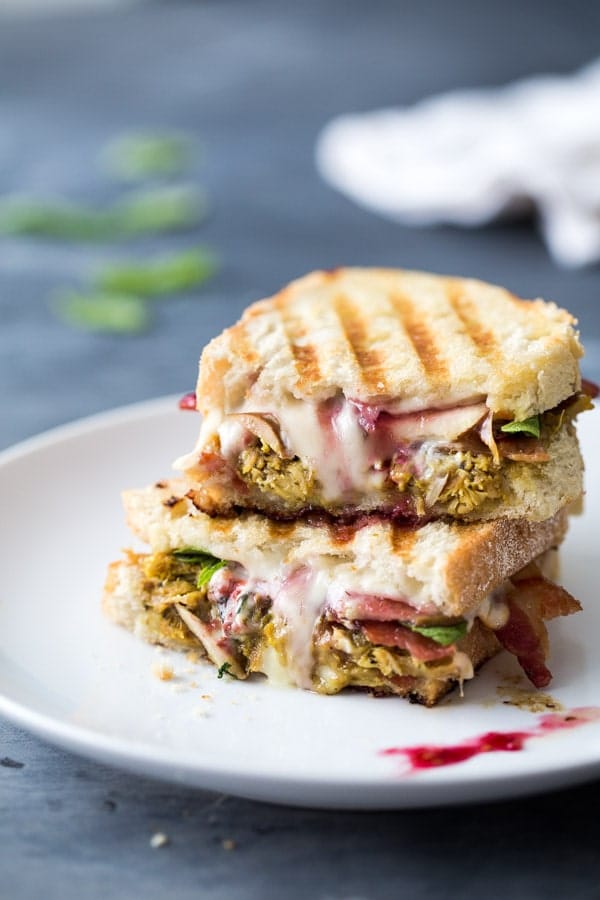 If you like warm, gooey cheese, this is your best bet for those turkey leftovers!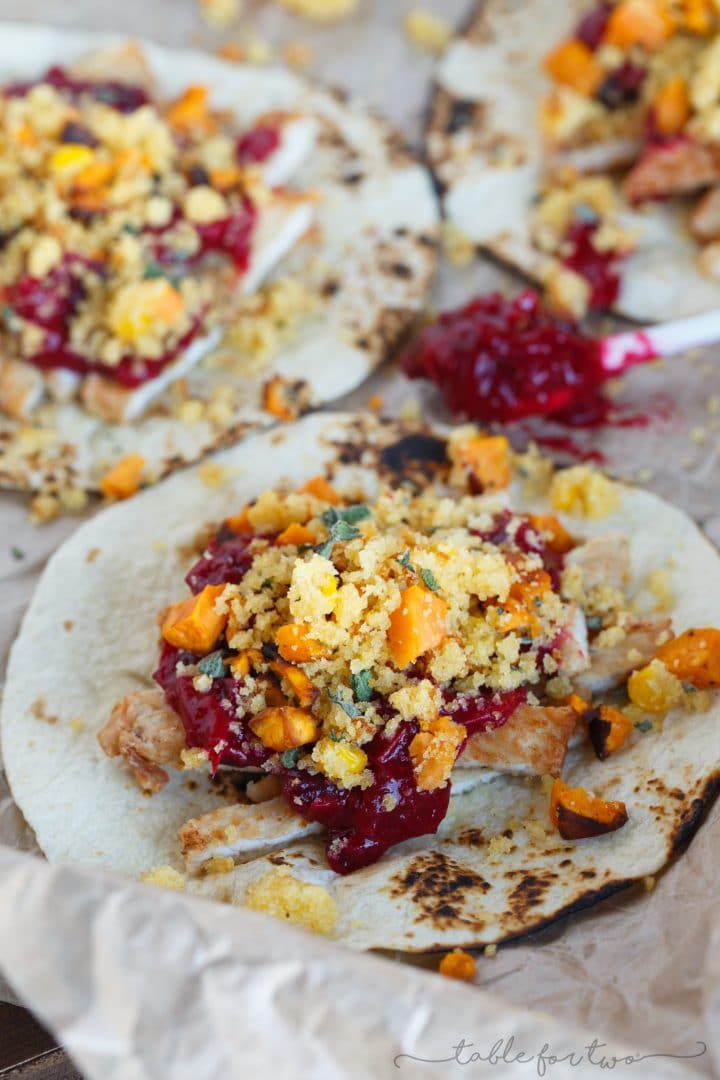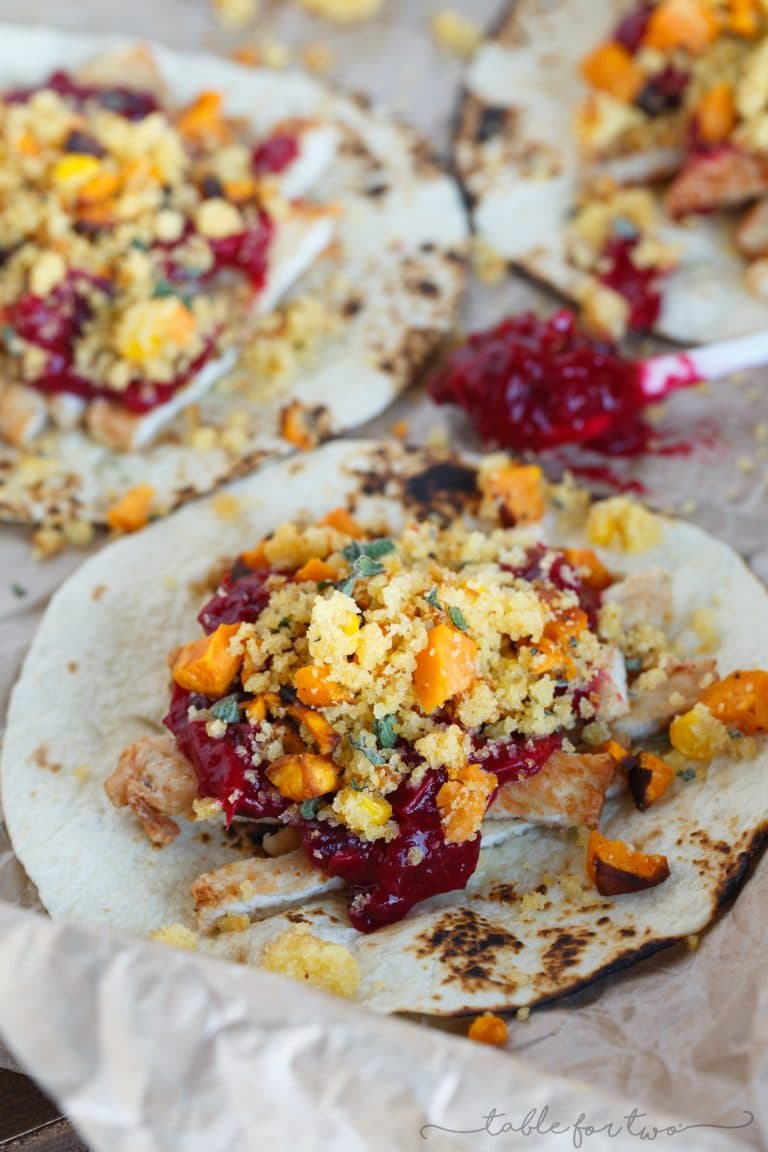 These tacos are a fun way of using up Thanksgiving leftovers!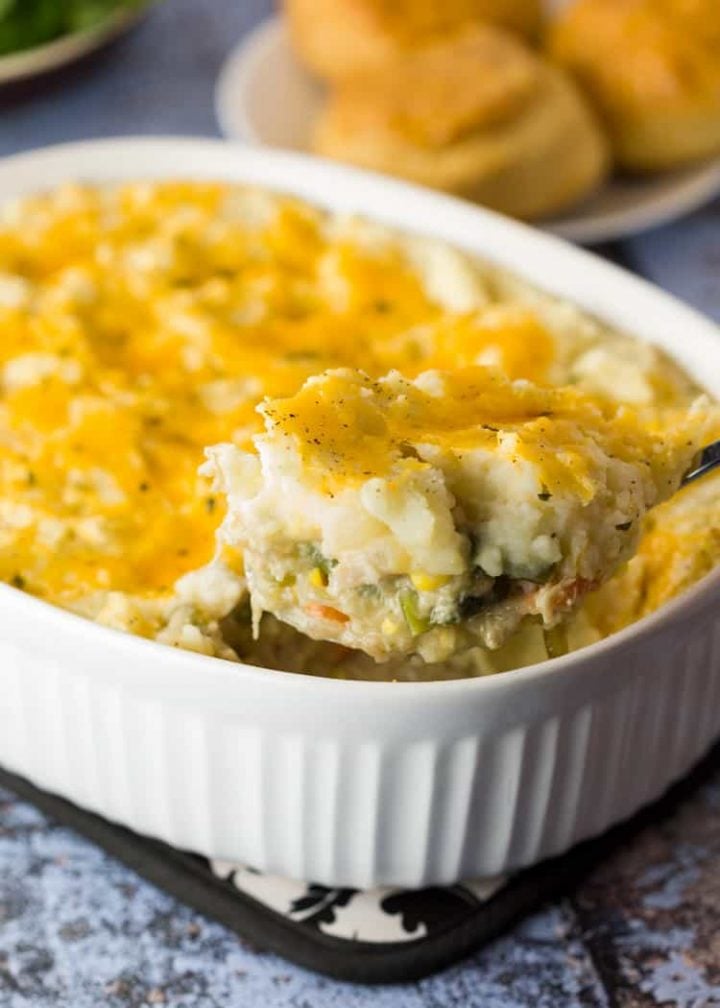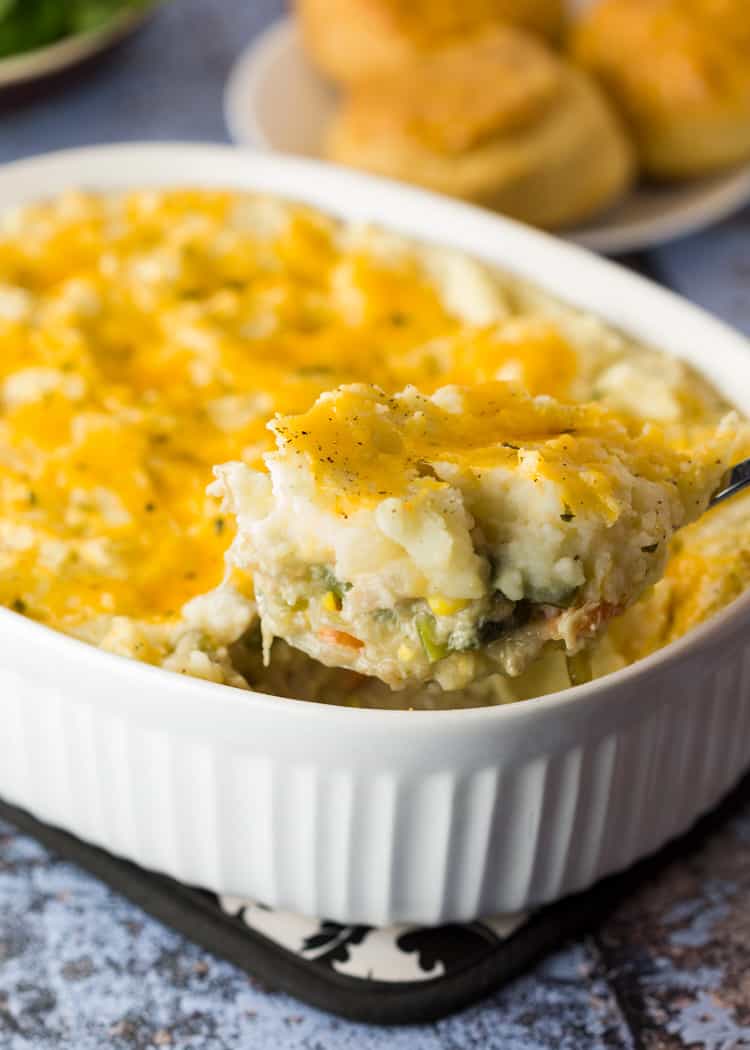 This twist on the comfort food classic is sure to be a hit with the family!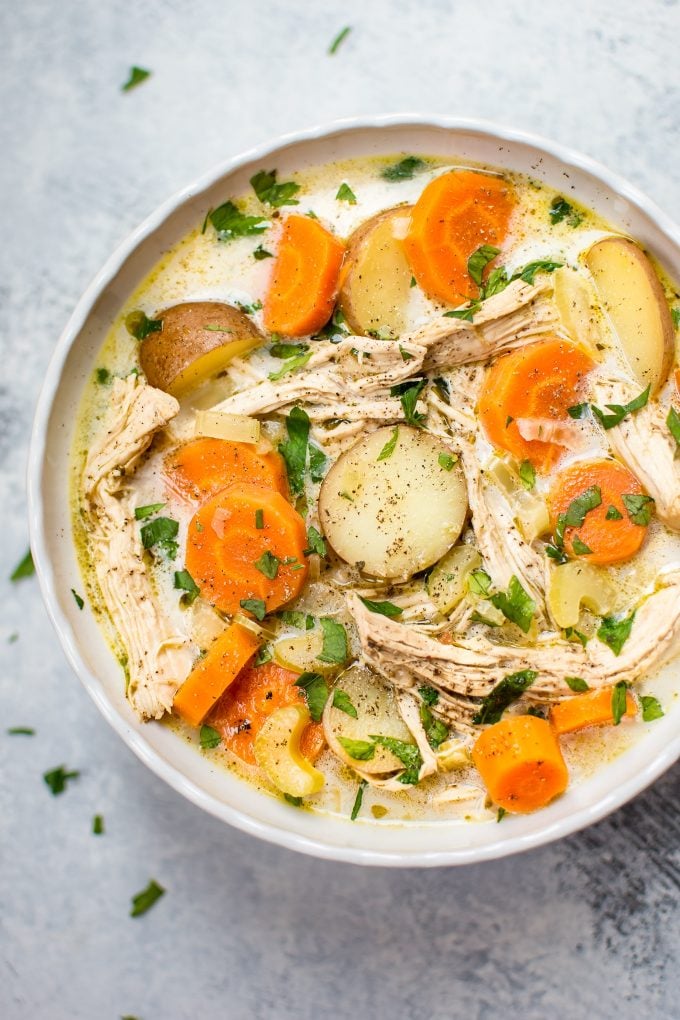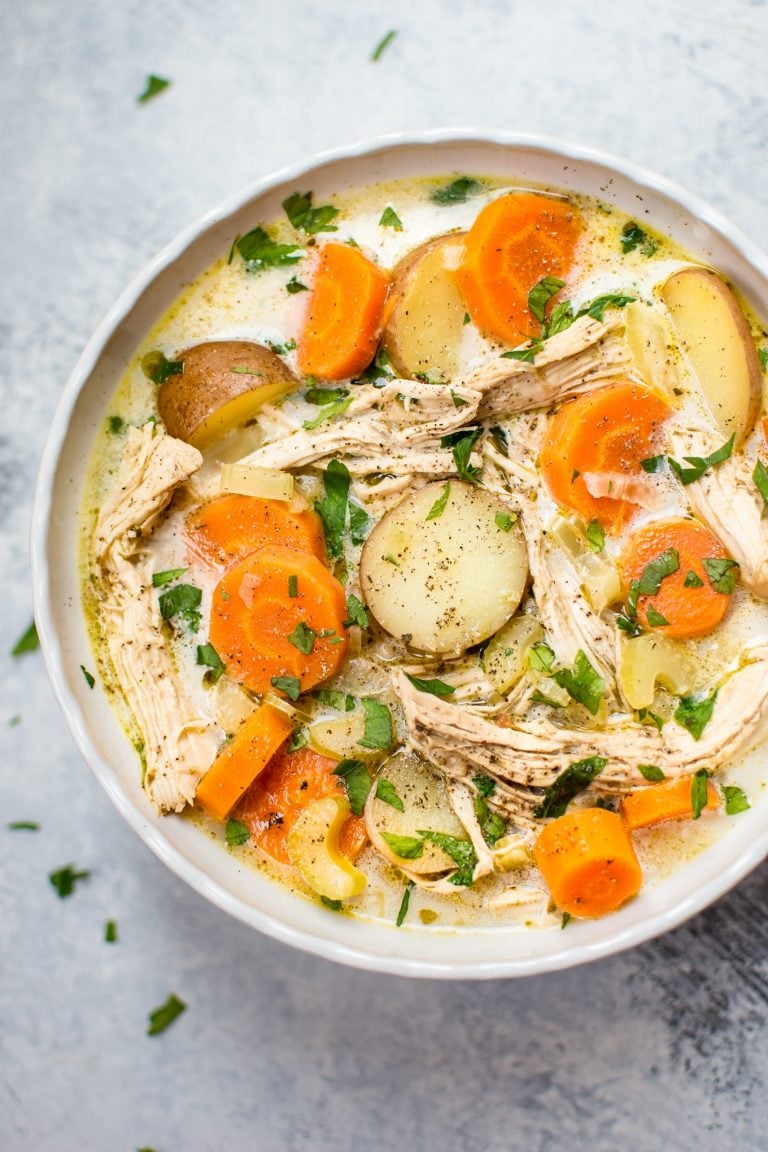 This soup fast, simple, and healthy. It's full of veggies and flavor and easy to make after you're exhausted from preparing for the big feast.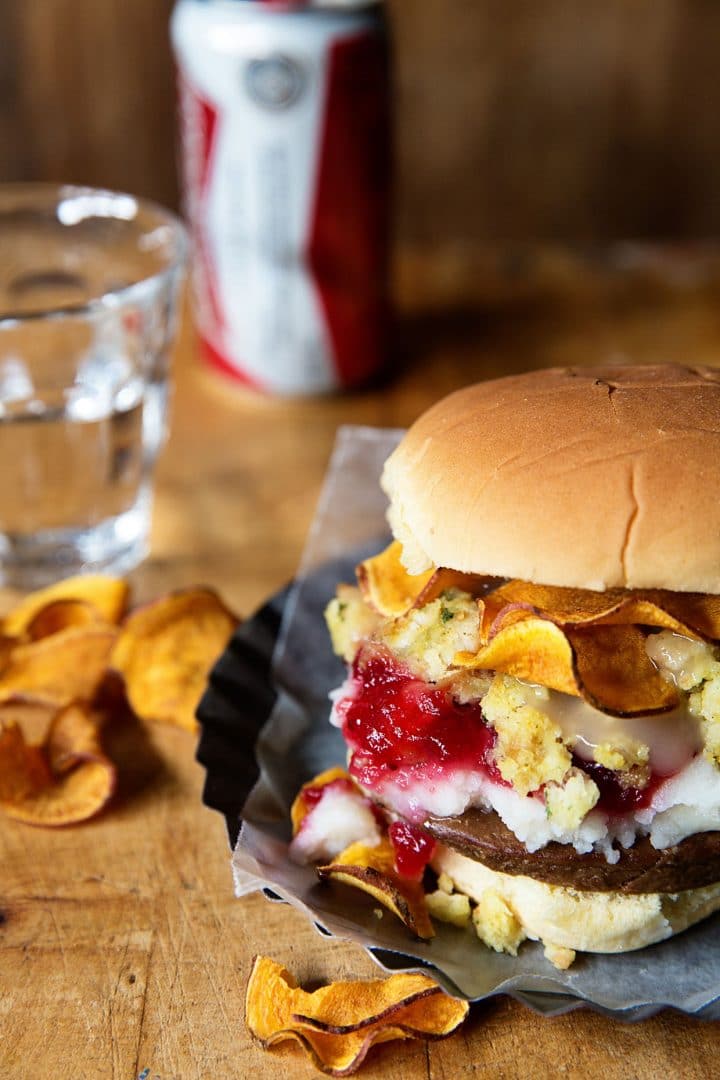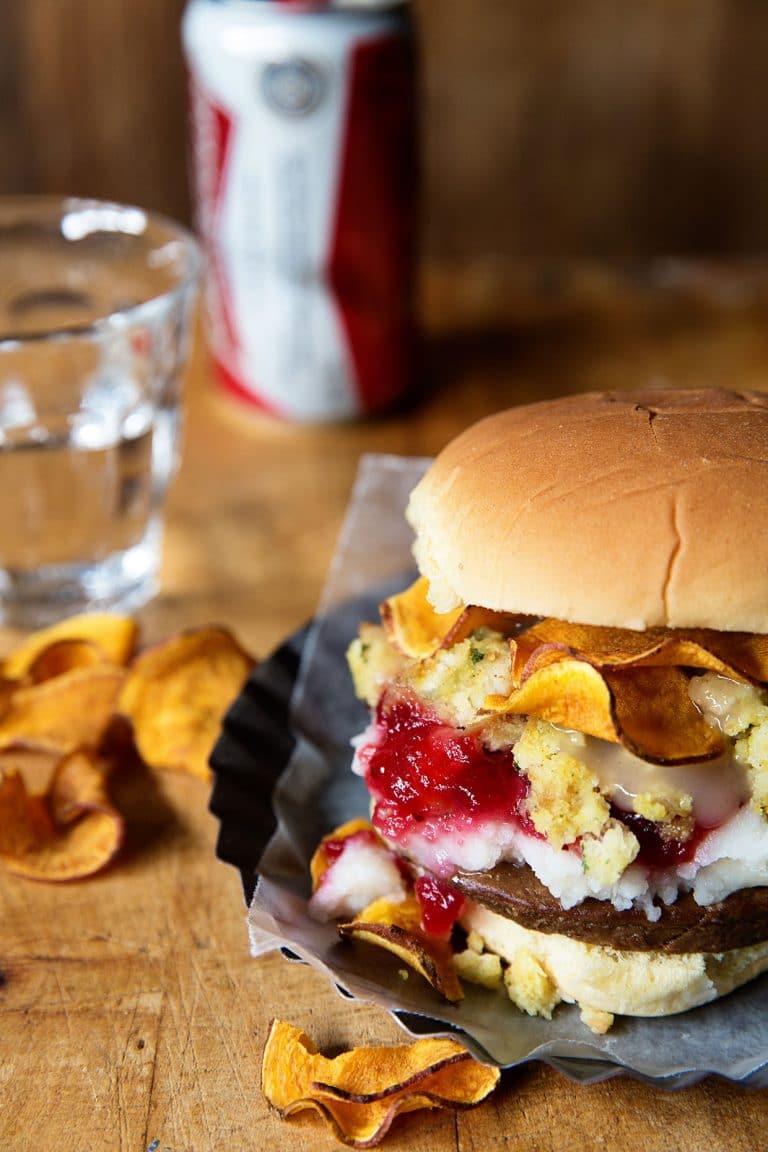 Burger lovers rejoice... this burger is so insane that it works. Ok, so maybe it doesn't have turkey, but it has the other Thanksgiving sides, so I just had to include it in here. You could probably add some turkey to it if you wanted, though! 😉
Which will you try? What's your favorite way to use Thanksgiving or Christmas turkey leftovers?
You may also like my Best Thanksgiving Turkey Recipes roundup or The Best Thanksgiving Side Dishes.