Shrimp pasta in a rosé sauce is a quick and elegant dinner. Ready in under half an hour!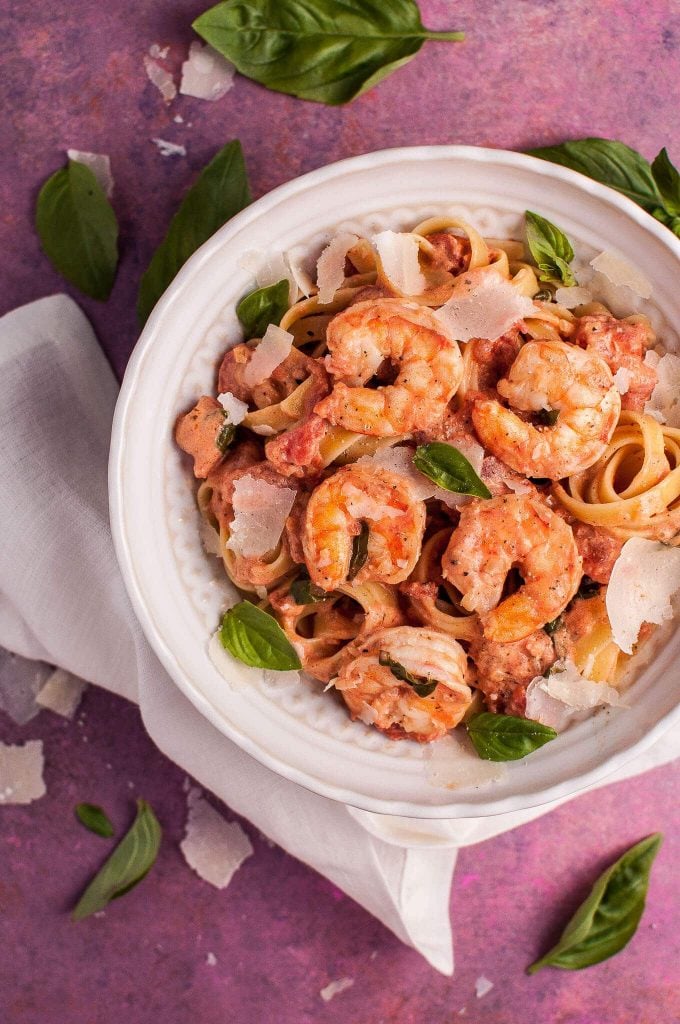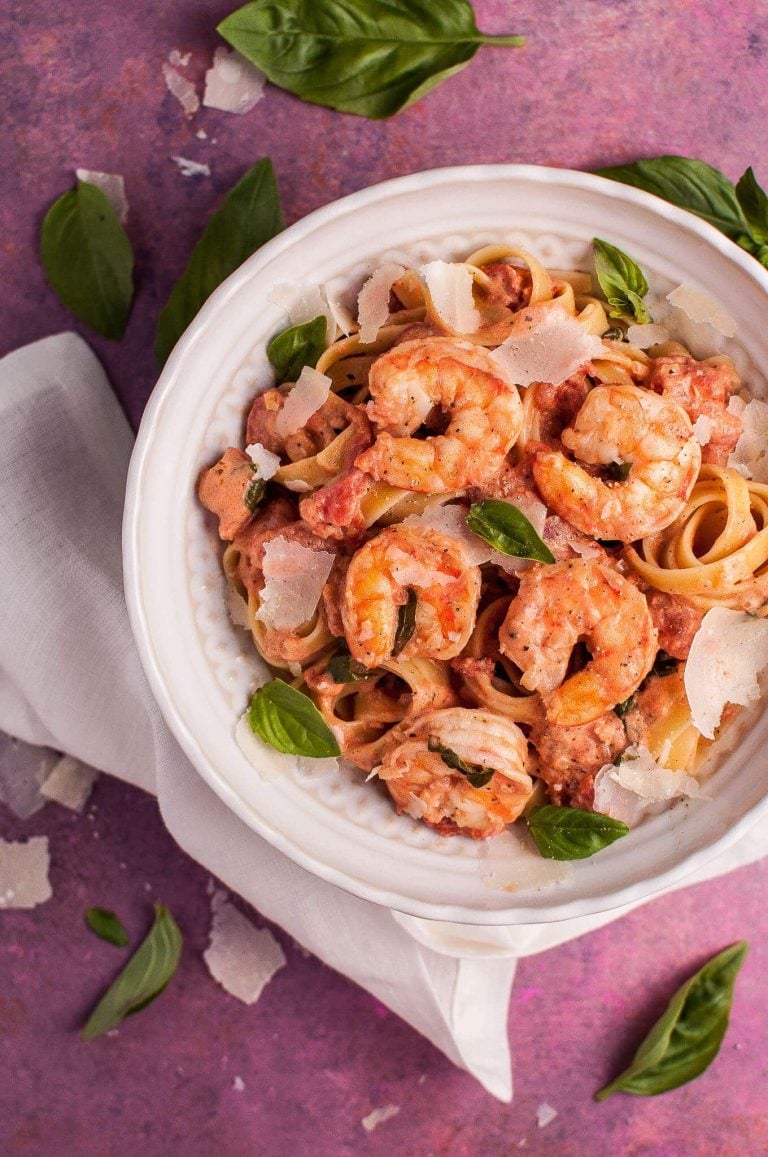 I love this pasta dish. It's super simple but tastes special… especially if you use large shrimp. You don't have to, but I did, and I can tell you it was a treat! The creamy tomato sauce is delectable.
I will always prefer creamy tomato sauces to ones without cream. The cream takes the hard edge off the tomato and just tastes better in my opinion! It also seems to help with Grandma's heartburn. I swear, in some ways I'm like 90. And the fresh basil… oh my. It just makes it even better!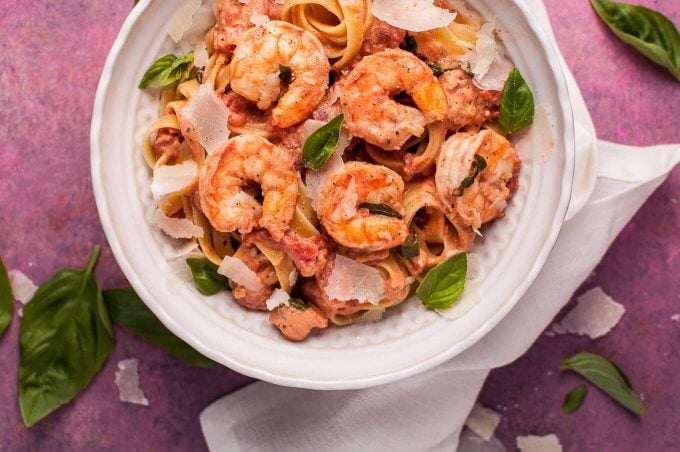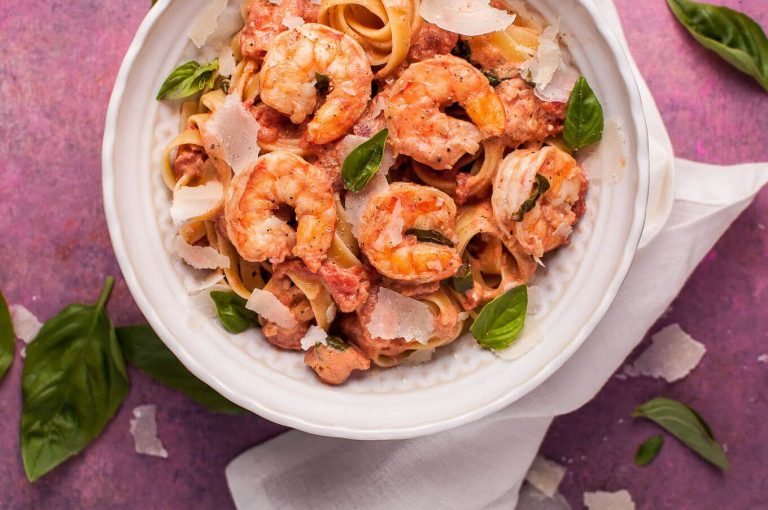 I chose fettuccine for this recipe. The thick noodles go perfectly with this sauce.
I shaved the parmesan using my potato peeler (necessity is the mother of invention?). You can also choose to grate it. Either way, it'll be delicious.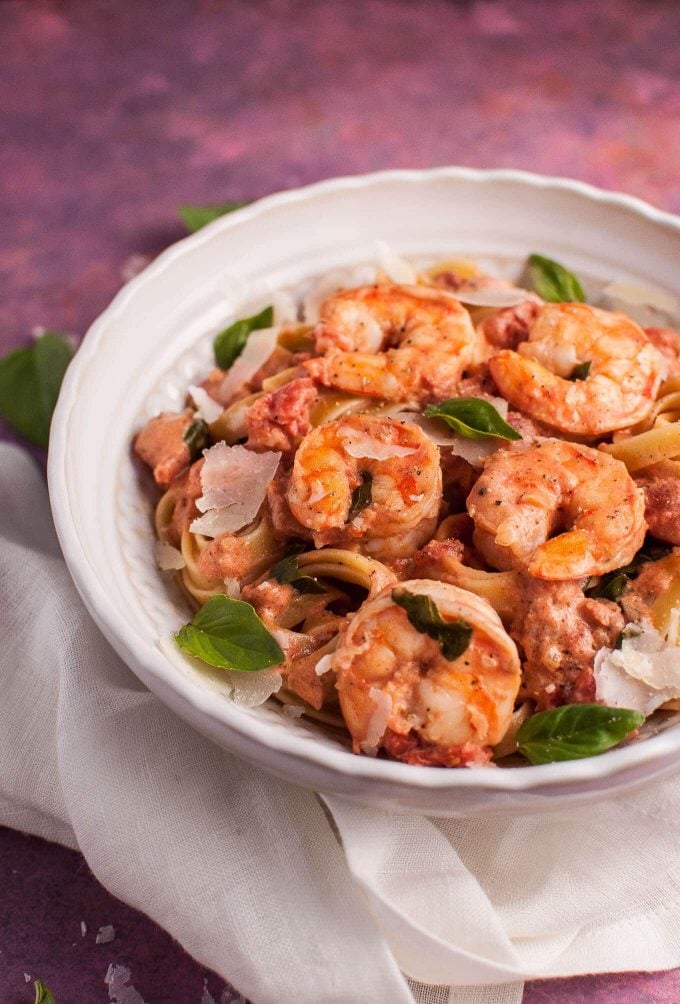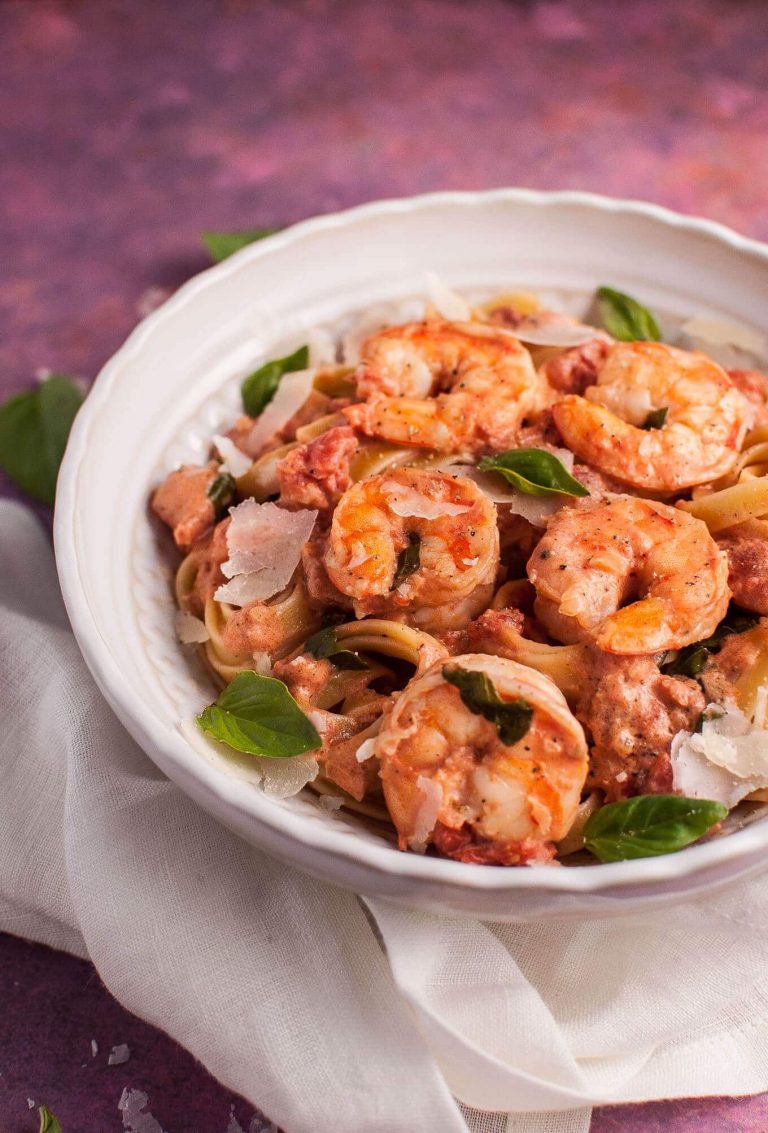 I hope you'll love this shrimp rosé pasta recipe!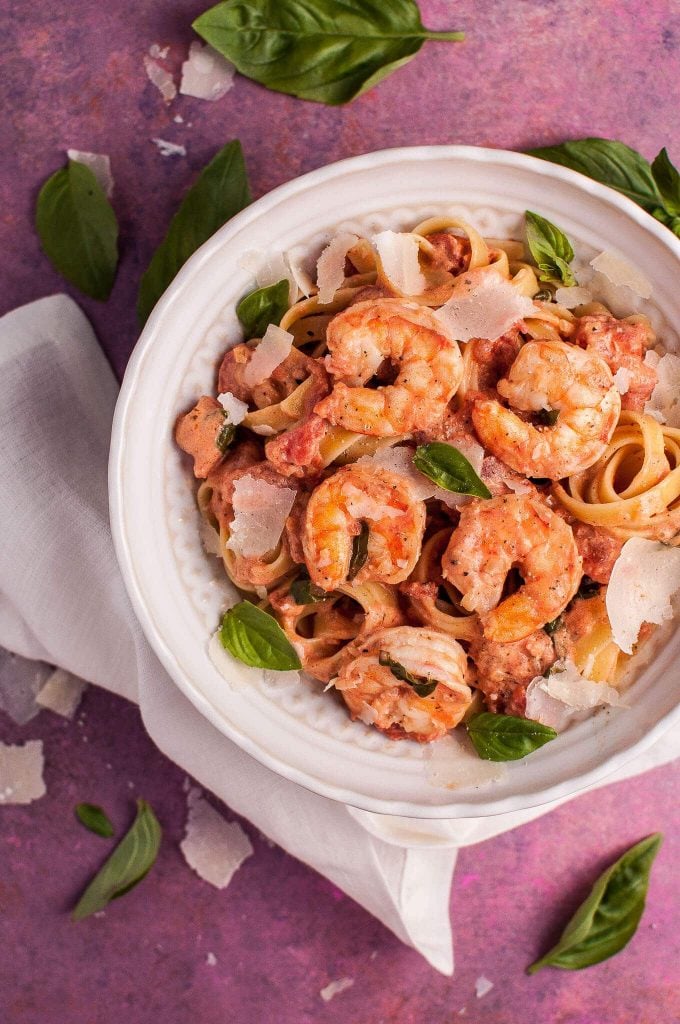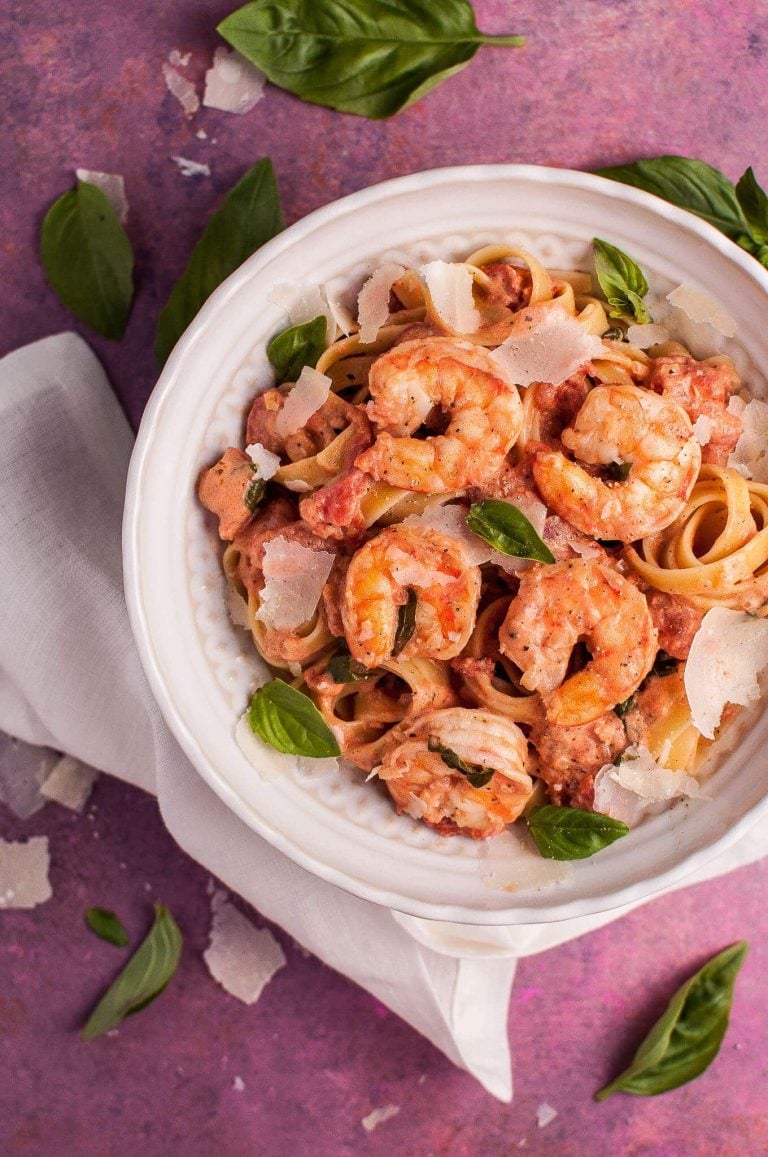 Shrimp Pasta in a Rosé Sauce
A succulent shrimp pasta with a creamy tomato sauce.