Tender pork tenderloin medallions smothered in a rich apple and brandy cream sauce.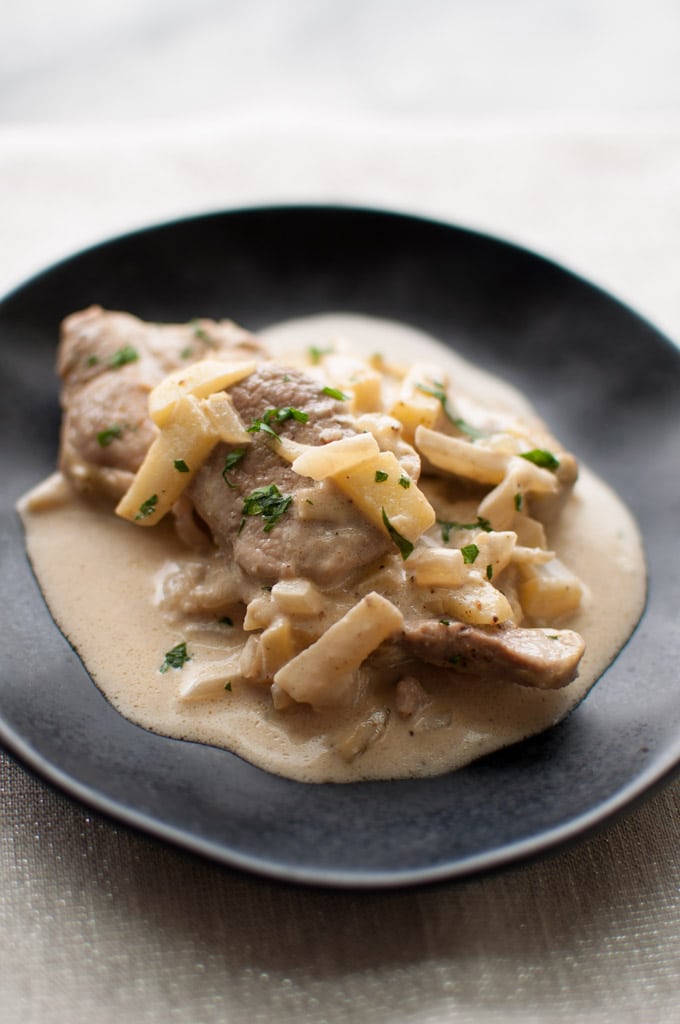 Welcome to another fun-filled episode of Natasha Loves Cooking with Alcohol! I'm not a big drinker at all... actually I'm such a lightweight that it's hilarious. Ask my family about the time I had half a glass of champagne then cried when I wasn't seated next to my sister. Actually, don't. I do love to cook with booze, though. It really enhances so many dishes. Brandy and cream go so well together.
The apples add just enough sweetness to this sauce. I'm not one of those people who particularly enjoys adding fruit to savory dishes, but pork and apples are always a winning combination.
This is one of my favorite kinds of dishes - it's simple, doesn't take forever to cook, uses few ingredients, and tastes like something you might order at a restaurant.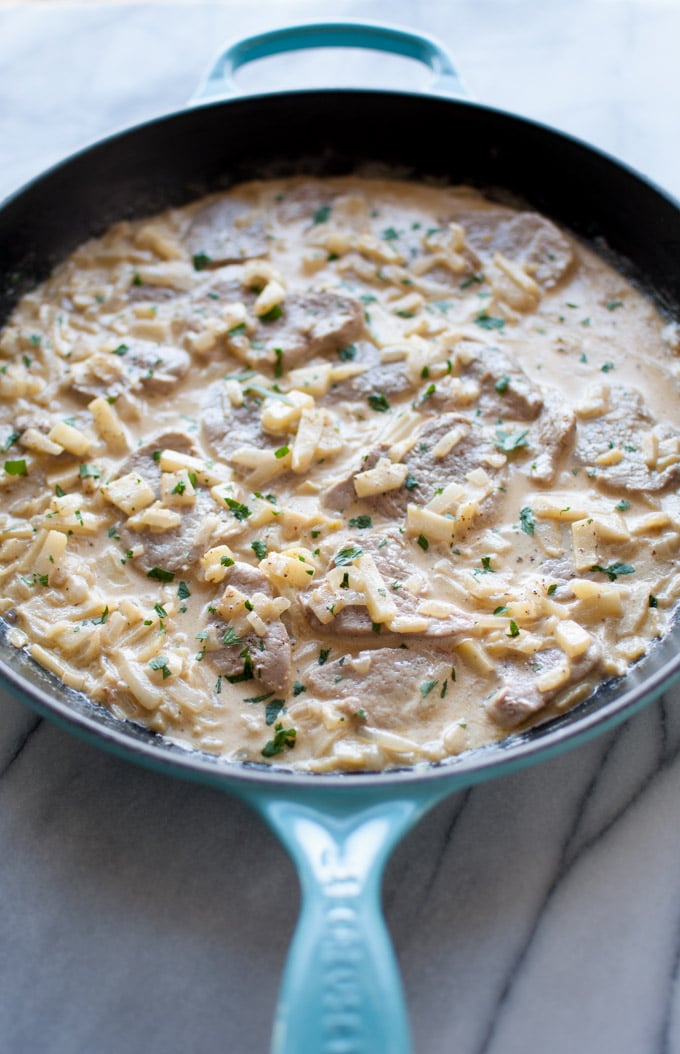 I've been making this dish for years in various iterations. This particular version is as simple as I can make it while still retaining the taste. I used to make this with a lot of butter, and sometimes added thyme to it... but none of that really improves it, in my opinion.
More pork recipes to try: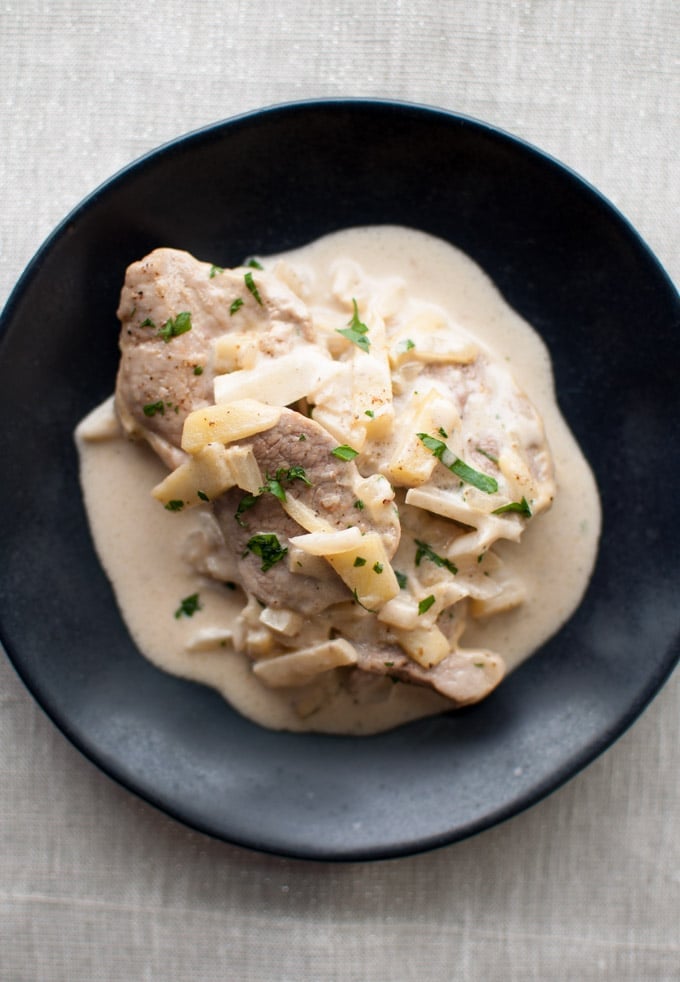 Will you make this pork with apples and brandy?
Questions? Let me know!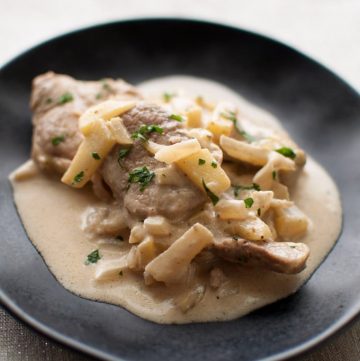 Pork Tenderloin Medallions in Creamy Brandy Apple Sauce
Pork tenderloin medallions in a creamy apple brandy sauce.
Ingredients
1

Granny Smith apple

1/2

onion

Salt & pepper

Garlic powder

1

tablespoon

olive oil

1

pork tenderloin

1/3

cup

brandy

1

cup

whipping cream
Instructions
Peel the apple & chop it into small pieces. Chop the onion.

Add olive oil into skillet and warm on medium heat. Add apple and onion, and stir occasionally.

While onion and apple are cooking, trim any fat from pork tenderloin and then cut into 1/2 inch medallions.

Season pork with salt and pepper and sprinkle it lightly with garlic powder.

Once the apple and onions are softened and lightly browned (about 10-15 minutes), remove them to a plate.

Add pork to the pan and cook on each side for about a minute then remove the pork to the same plate as the apples and onions.

Add the brandy to the pan and cook for a couple of minutes on medium-high heat, deglazing the pan.

Stir in the cream.

Add the pork and the apples and onions back into the pan and give it a good stir.

Cook for another five minutes on medium heat or until pork is cooked through.

Add salt & pepper to taste. Serve immediately.