These flavorful grilled tequila lime shrimp are sure to be a hit at any BBQ or summer gathering!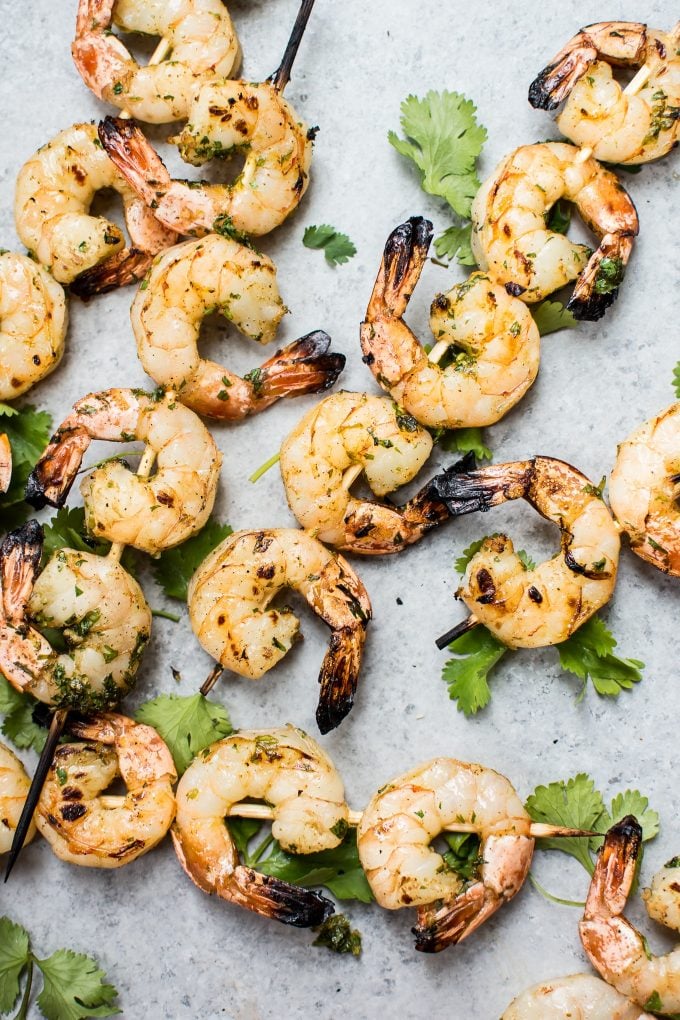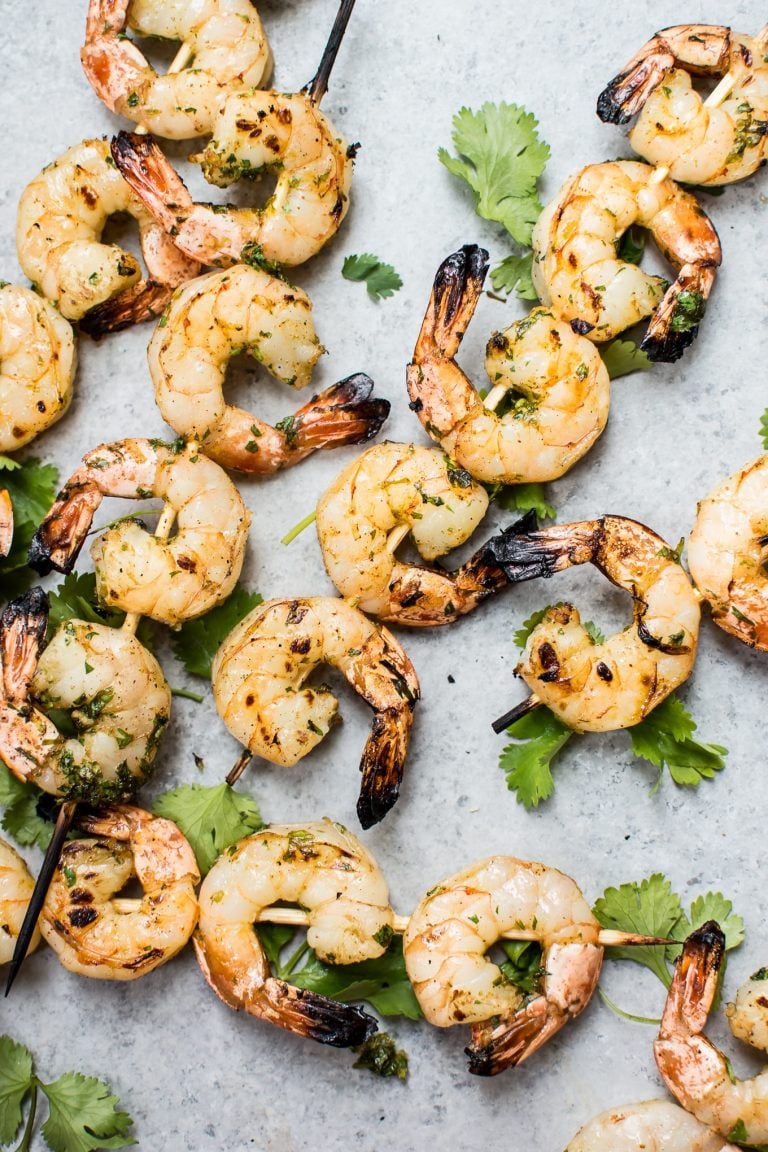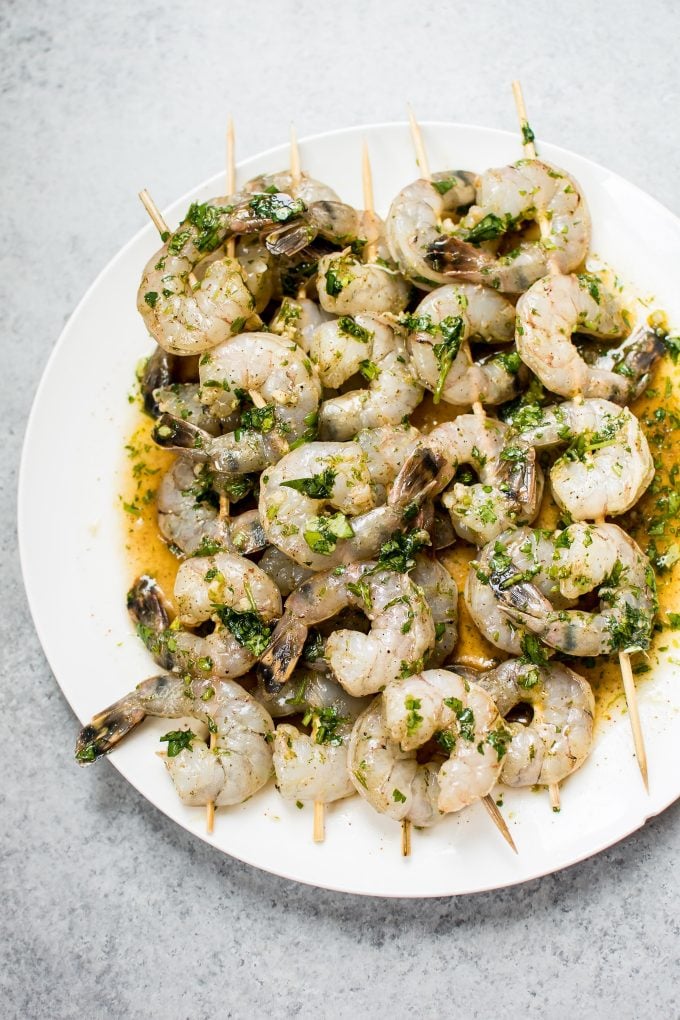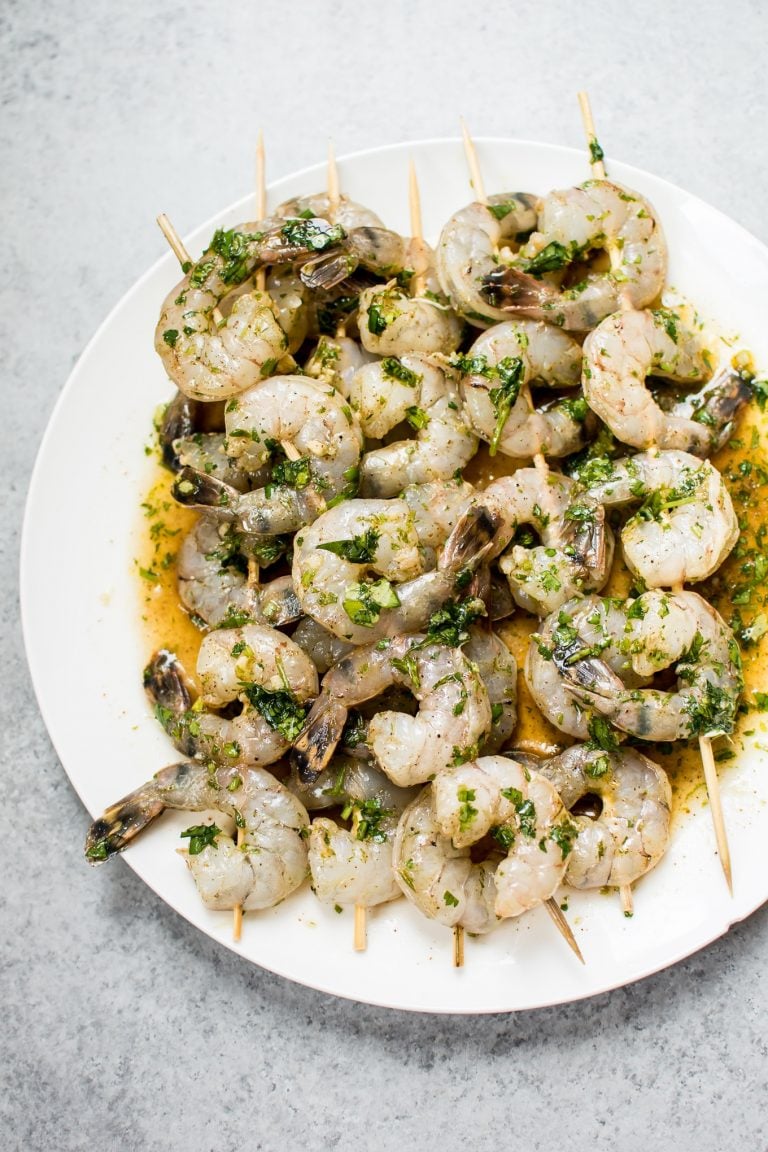 Garlic, lime, tequila, cilantro, and chili powder are a few of the marinade ingredients that give these grilled shrimp their fabulous flavor.
Tequila just screams summer to me. Straight tequila screams "never again" to me, so I put it in marinades and margarita popsicles instead. 😉
These tequila lime shrimp are easily my favorite grilling recipe of the summer so far. They're super easy and taste soo good. Even my husband, who isn't the biggest seafood fan, enjoyed them. I will definitely be making them again.
This recipe is really simple. Throw the tequila lime marinade ingredients in a large Ziploc bag, then add the shrimp. 30 minutes later, your shrimp are ready to be threaded on the skewers.
We have a gas BBQ and grill the shrimp skewers for about 4 minutes/side. Of course that time may vary depending on how you're grilling these, but they won't take long at all.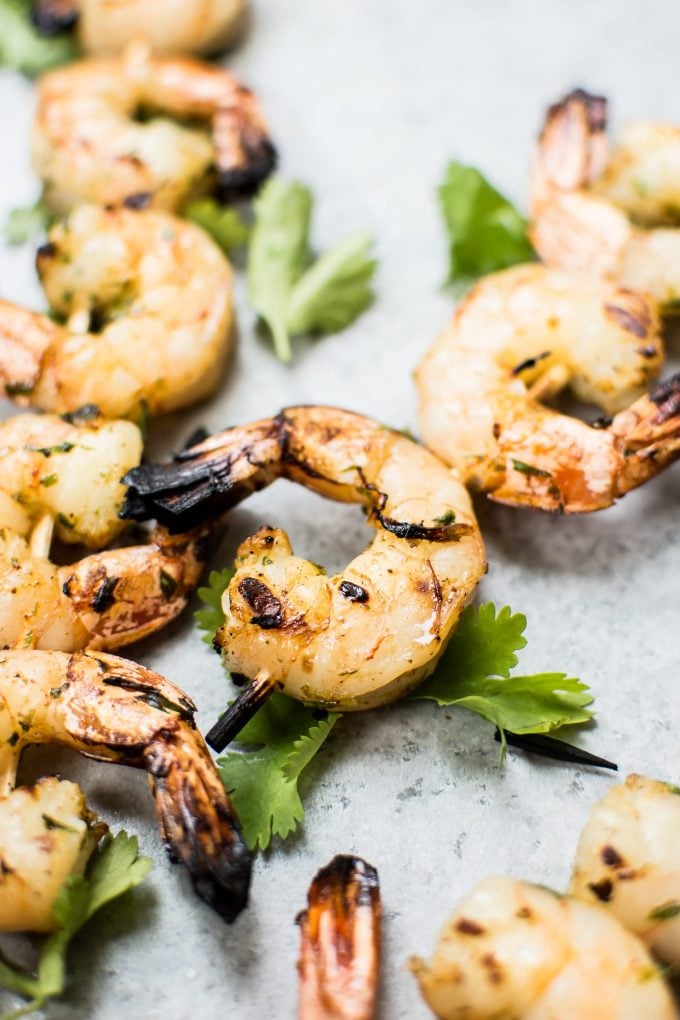 Hope you enjoy these tequila shrimp and that you're getting outside and enjoying the summer weather!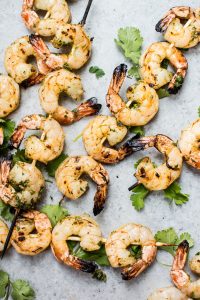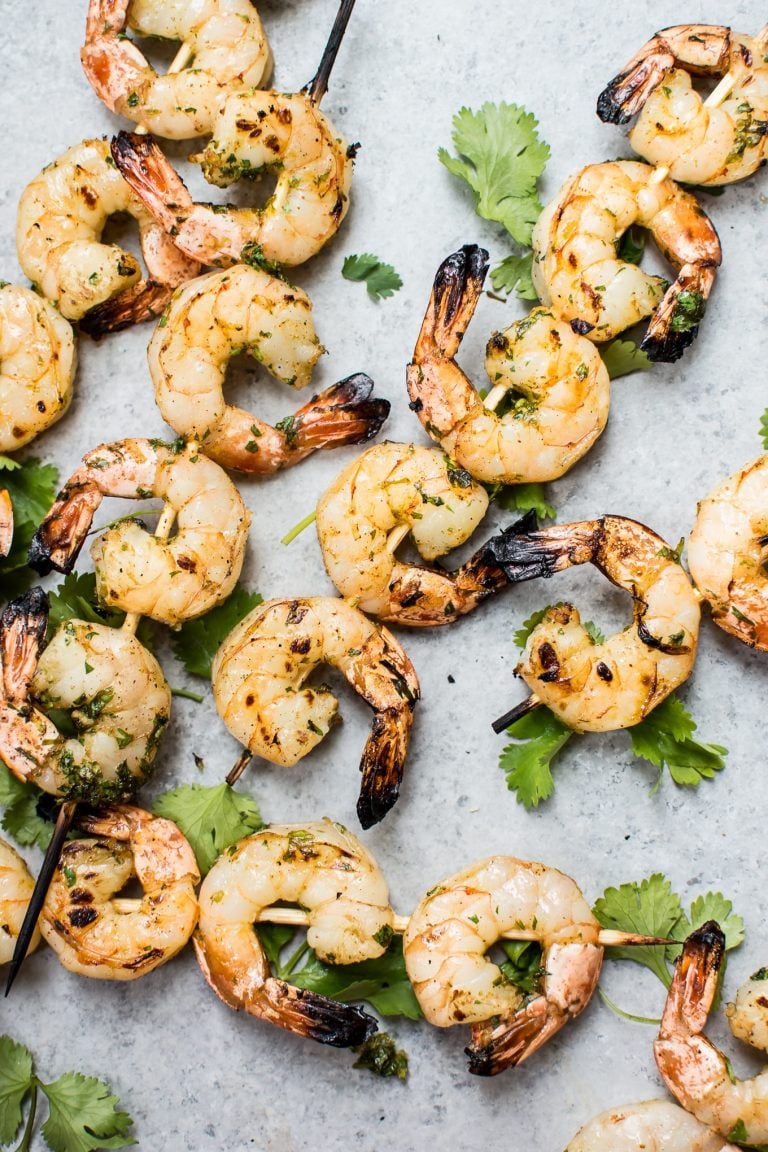 Print
Tequila Lime Shrimp
Yield 2-4
Fresh, flavorful, easy marinated grilled shrimp!
Ingredients
1 pound large shrimp (26-30/pound), thawed, peeled, tails on
Marinade:
2 tablespoons olive oil
2 tablespoons silver tequila
Juice & zest of 1/2 lime
1 tablespoon honey
1/2 teaspoon chili powder, or more to taste
2 cloves garlic, minced
2 tablespoons cilantro, chopped
Salt & pepper, to taste
Instructions
Combine the marinade ingredients in a large Ziploc bag. Add the shrimp and toss gently to coat. Let sit for 30 minutes. 
If using wooden skewers, it's a good idea to soak them for 30 minutes to reduce burning/splintering.
Thread the shrimp onto your skewers. 
Preheat BBQ/grill to high. Reduce heat to medium-high, and grill the shrimp for about 4 minutes/side, or until they're cooked through, taking care not to overcook. 
Notes
Keep in mind any BBQ/grill/grill pan is different, so actual cooking time may vary. 
Serves 2 as a main dish (assuming you have some sort of side with it), or 4 as an appetizer.
Courses Main Course