2017 was a good year for this blog. I thought it might be fun to do a roundup of my top 10 most popular recipes this year.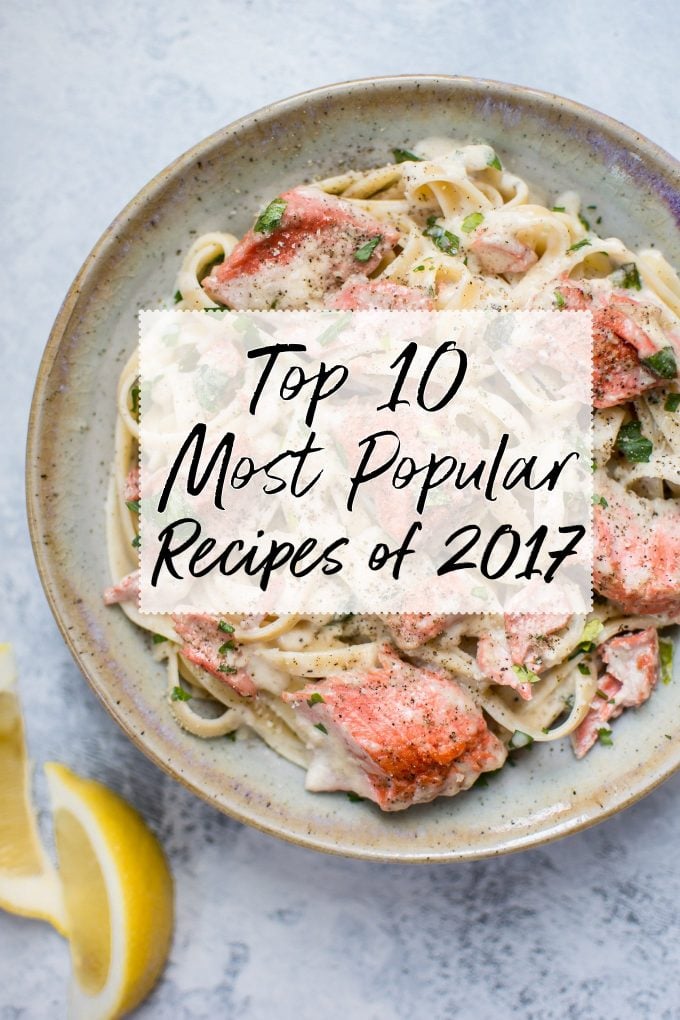 Not all of these recipes were published this year, but I am basing this off of visitors to each recipe in 2017. Sometimes it takes a while for a recipe to catch on, and other times it happens quickly. I wish I knew the exact formula. 😉
And the countdown from #10 begins...
10. Grilled Honey Mustard Chicken Skewers
These just snuck into the top 10 due to them being featured on The Kitchn's website last summer. This recipe is really simple (in a good way), and I hope that it will do well again next summer when more people are willing to BBQ. We my husband BBQs year-round here (yes, even in the balmy Canadian winter).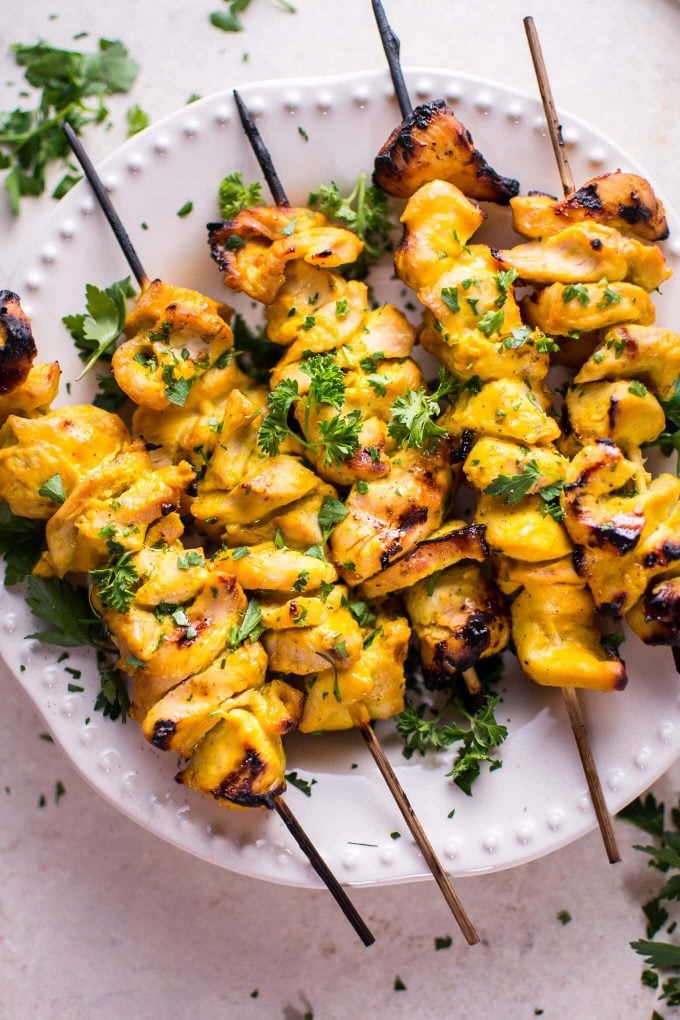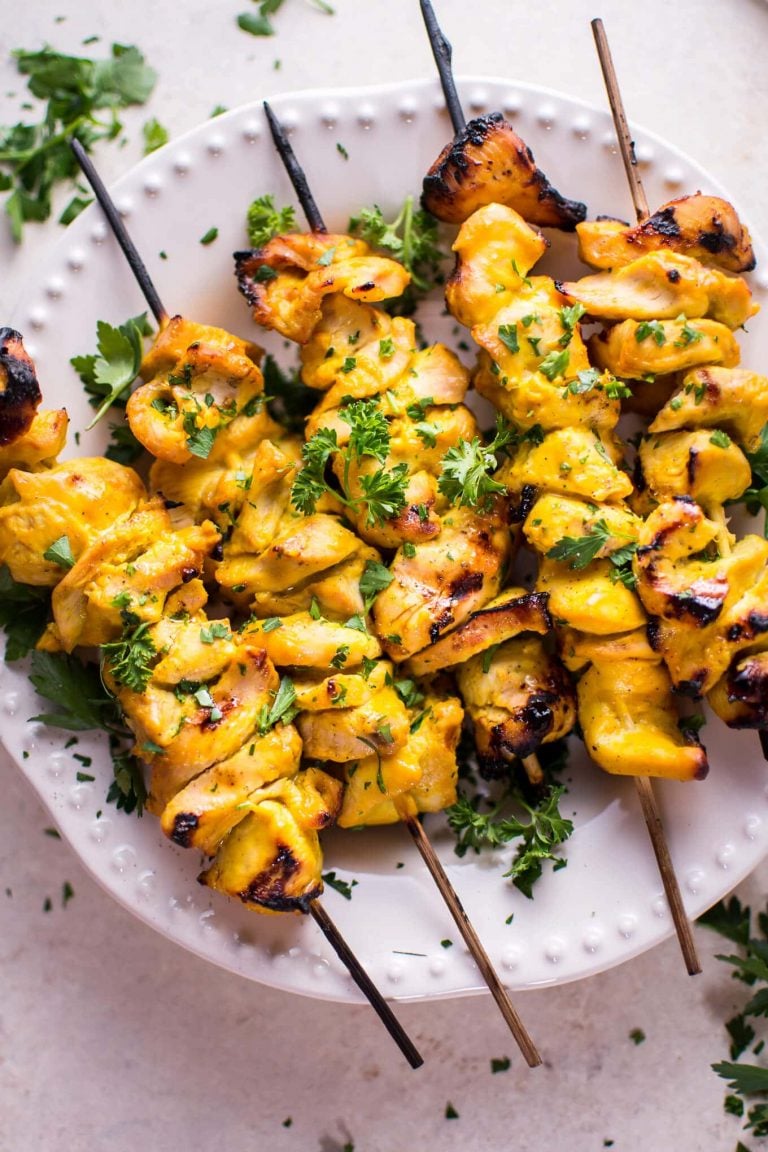 9. Balsamic Caprese Pasta Salad
I am not a big pasta salad fan (I'd rather have my pasta hot), but this recipe did really well in 2017. It has classic ingredients, is really easy, and makes the perfect addition to any BBQ or potluck. I even made it for my annual picnic with my sister (yes, I finally made her something. You'll understand what I mean if you read the comments with any regularity). She liked it.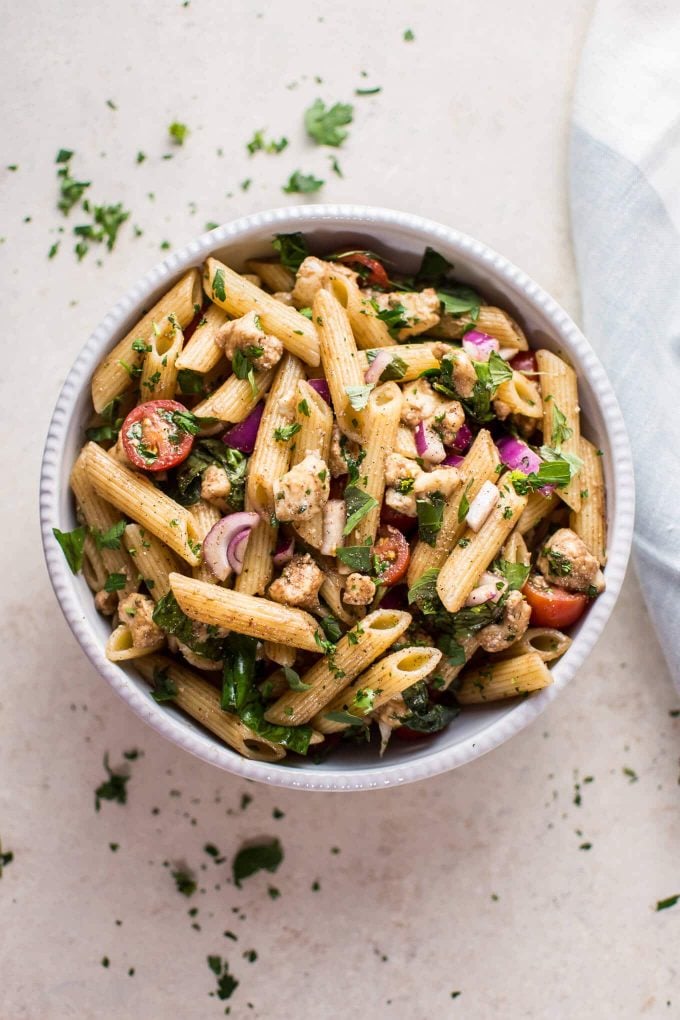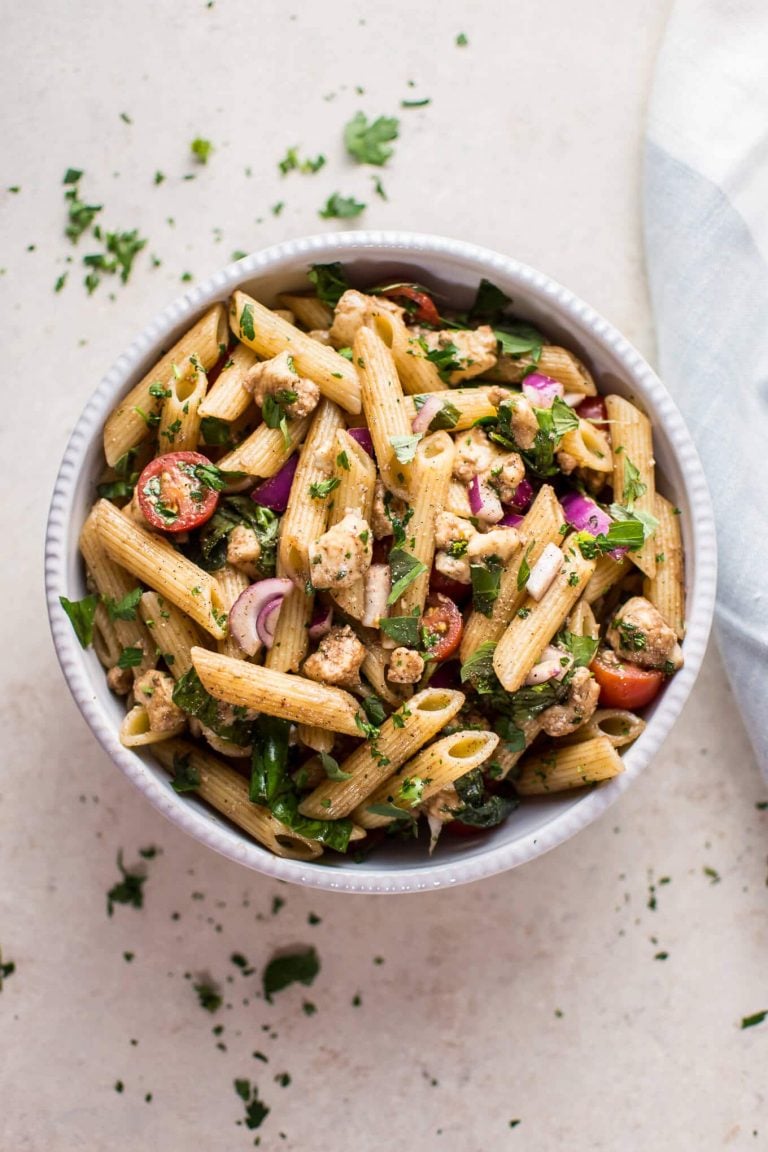 8. Creamy Mushroom and Spinach Gnocchi
This recipe started to pick up steam as the weather got cooler, and I am so happy that so many people are enjoying it. A reader said: "This was absolutely incredible! I can't wait to try more of your recipes. I made this for my folks as a 'thanks for letting me live here' thing and my mother licked the bowl!"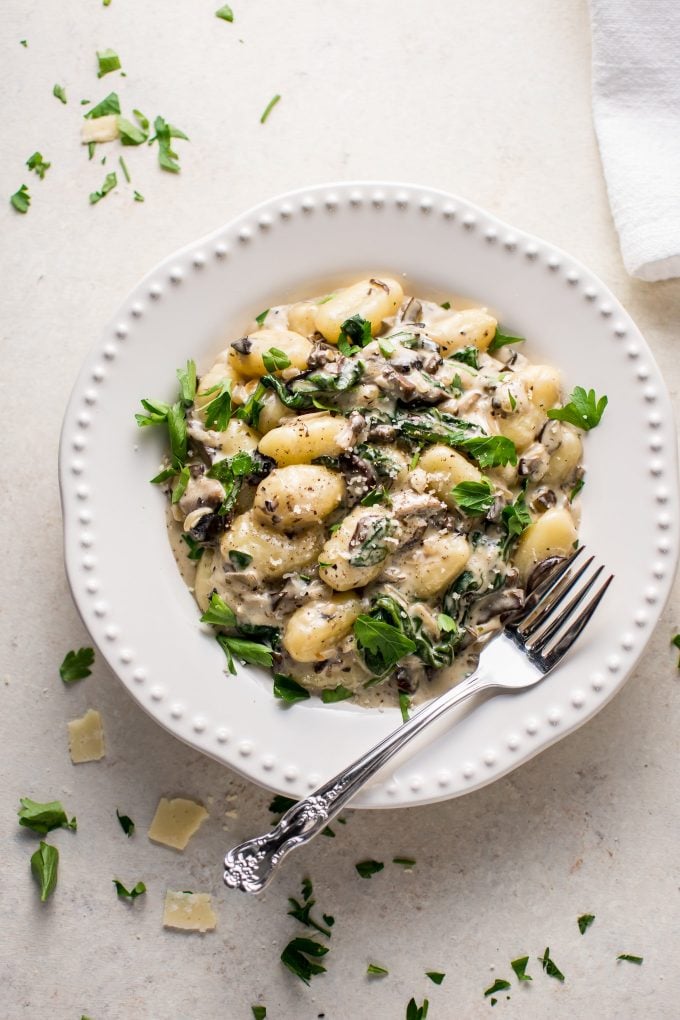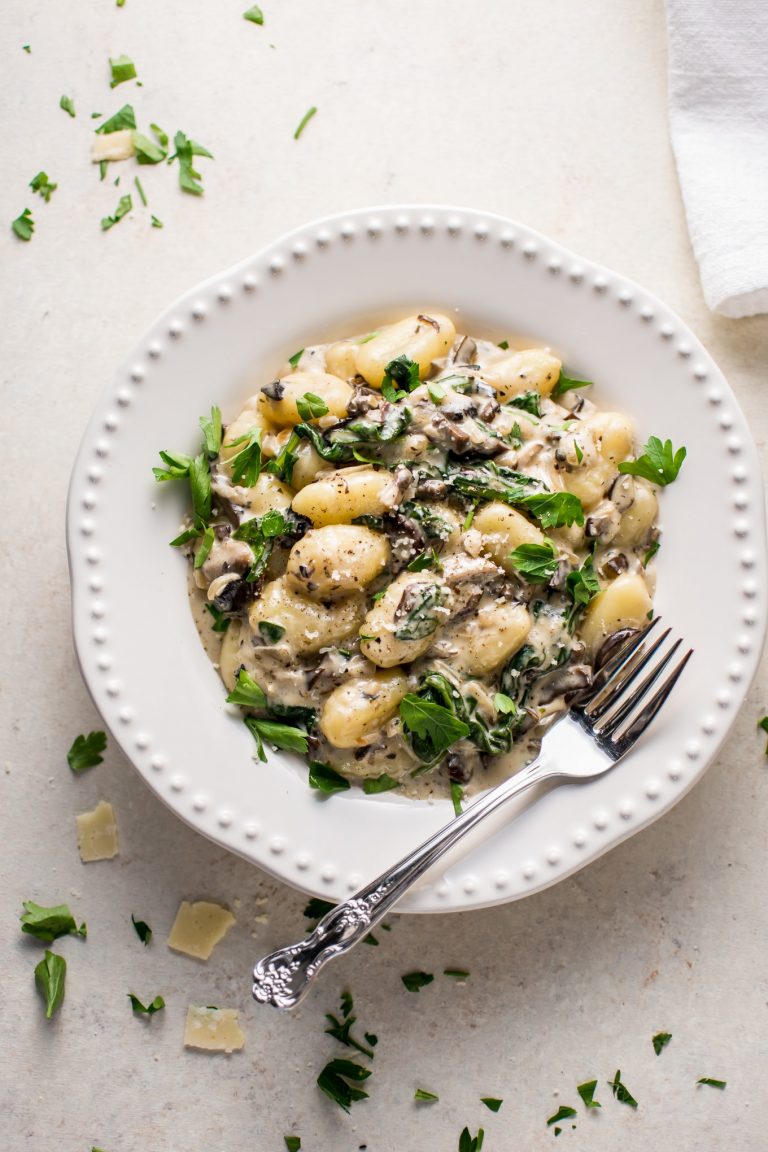 7. Sautéed Cabbage and Kielbasa
This dish is definitely a European comfort food, so I wasn't entirely sure how well this would go over in North America (where the bulk of my readers are). I was pleasantly surprised to see it make it onto this top 10 list. It's quick, easy, and has only a handful of ingredients. A reader said "Delish! Reminded me of dinner with my grandmother and our Ukrainian cooking. Nice and quick too!"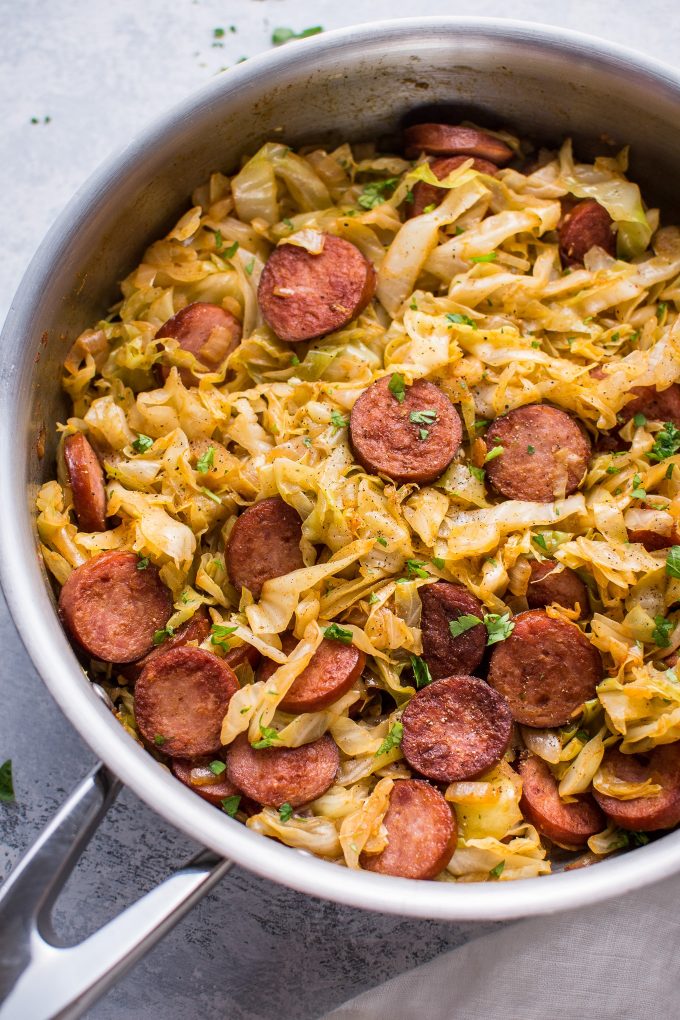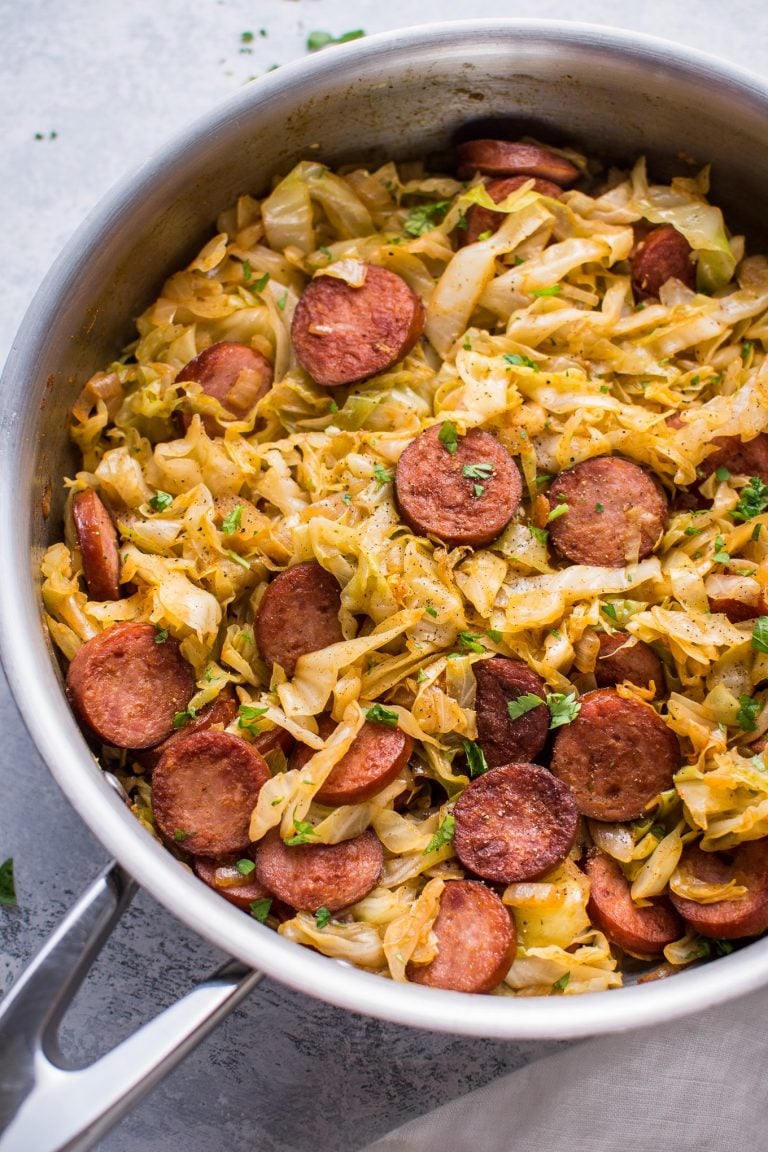 6. Chipotle Cilantro Lime Ranch Dressing
This recipe has been on my blog for a while. I updated the photos and then it started to do better on Pinterest. I love this quick & easy dressing, and it looks like my readers did too! One reader said: "Made this dressing last night for our Deconstructed Shrimp Salad with all the fixings! This was so amazing! Hubby and our two kiddos raved about it and want me to make more soon!"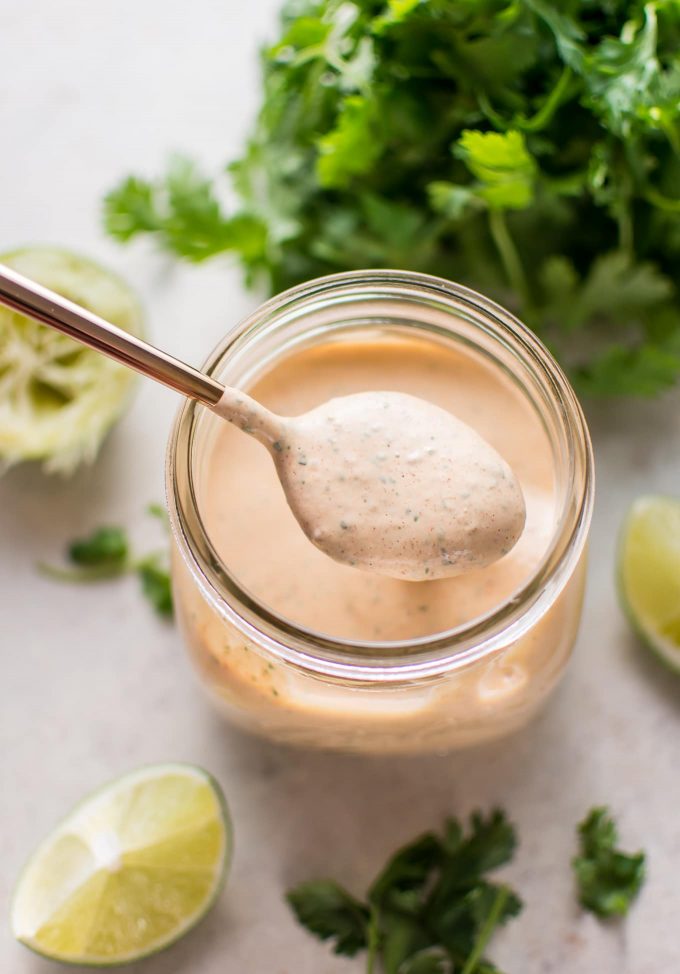 5. Creamy Dijon Rosemary Chicken
This older recipe has been going strong for a while now. It's easy to make and the tender chicken really hits the spot. A reader said: "Oooooh my god! This is the second time I prepared this wonderful dish! It is so good, me and my family are in love with it."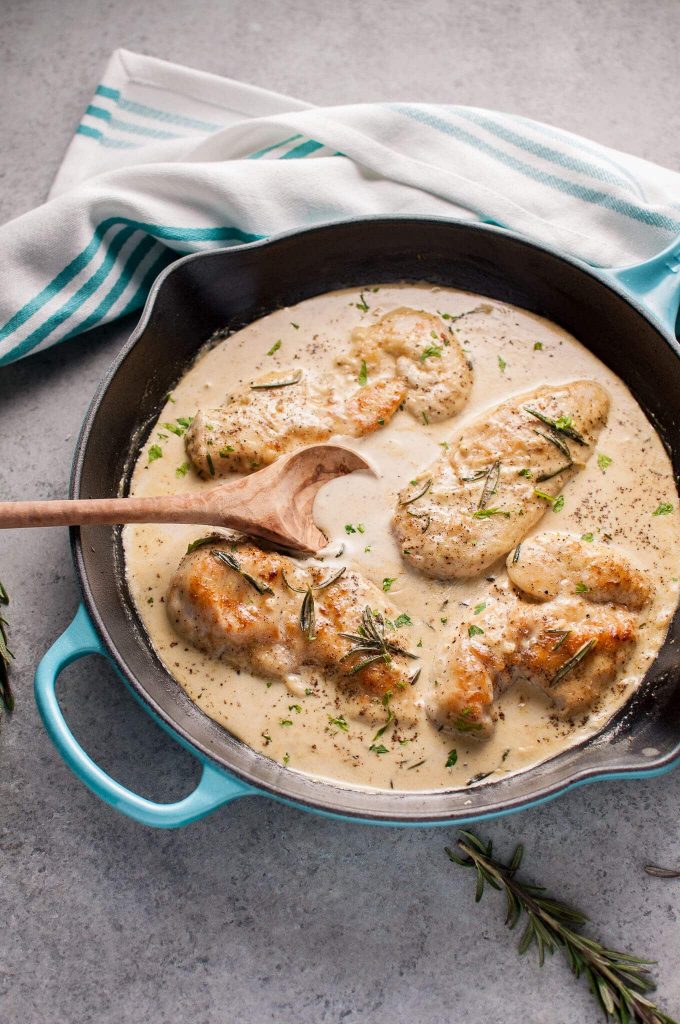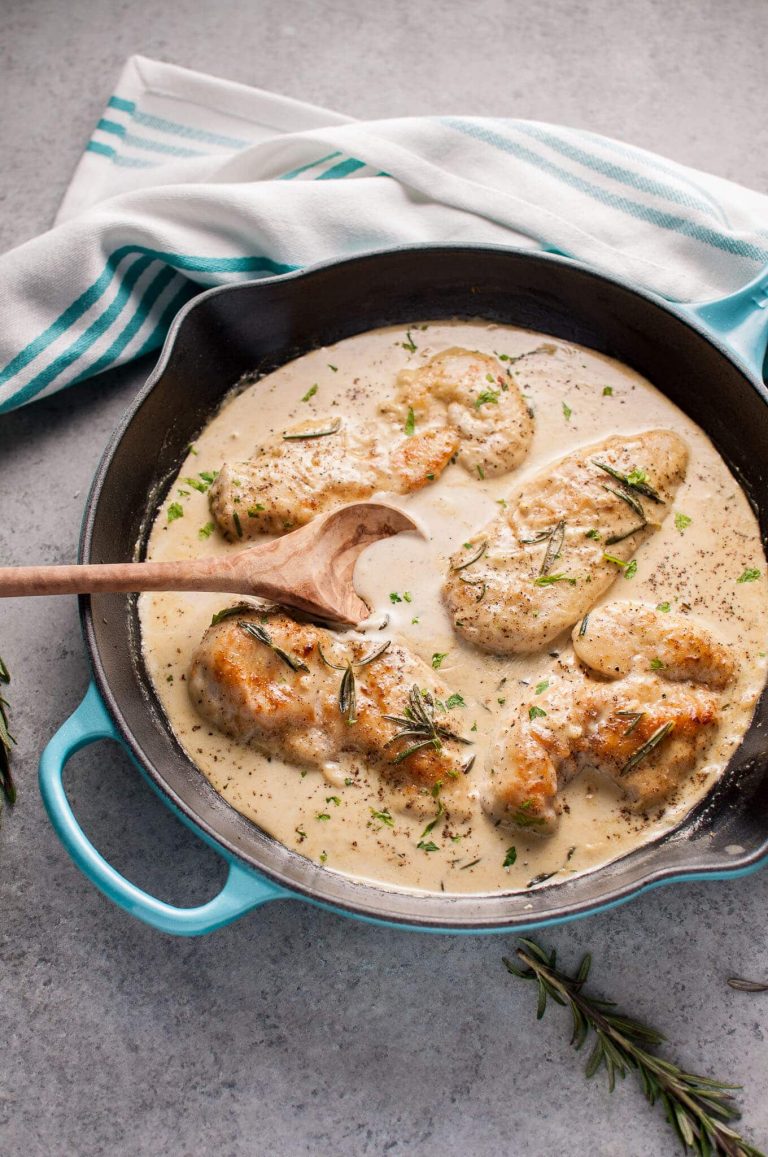 4. 15 Minute Garlic Lime Cashew Zoodles
I decided to make this a warm dish at the last minute (I was originally thinking salad), and I had no idea so many people would love it. A reader said: "This was our first attempt at zoodles and it was easy and delicious! Felt like a comfort food but healthier. Loved it!"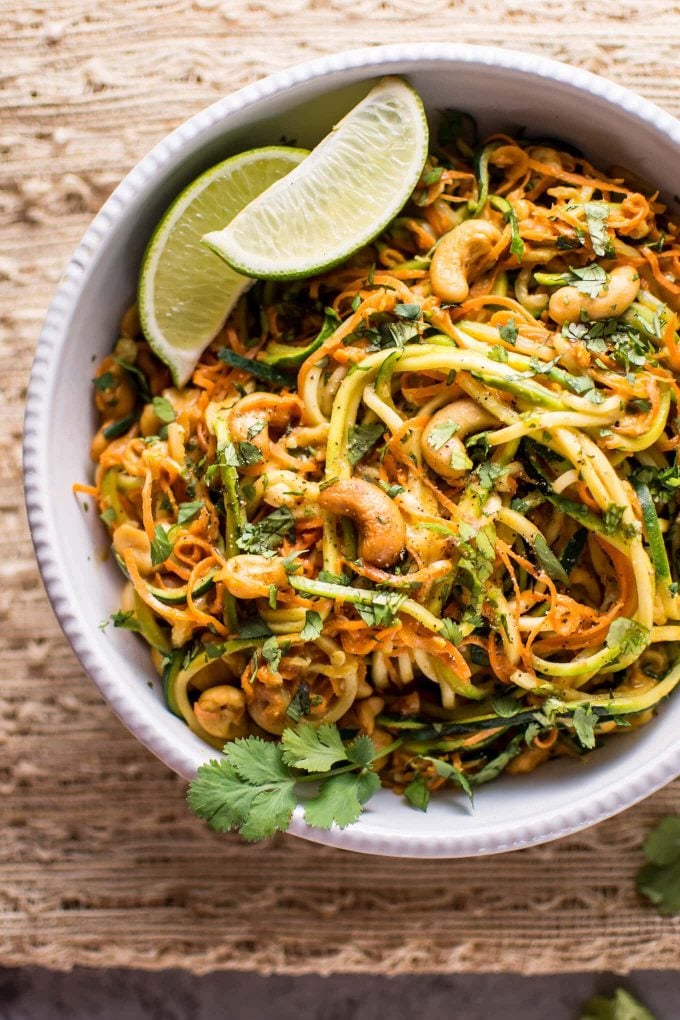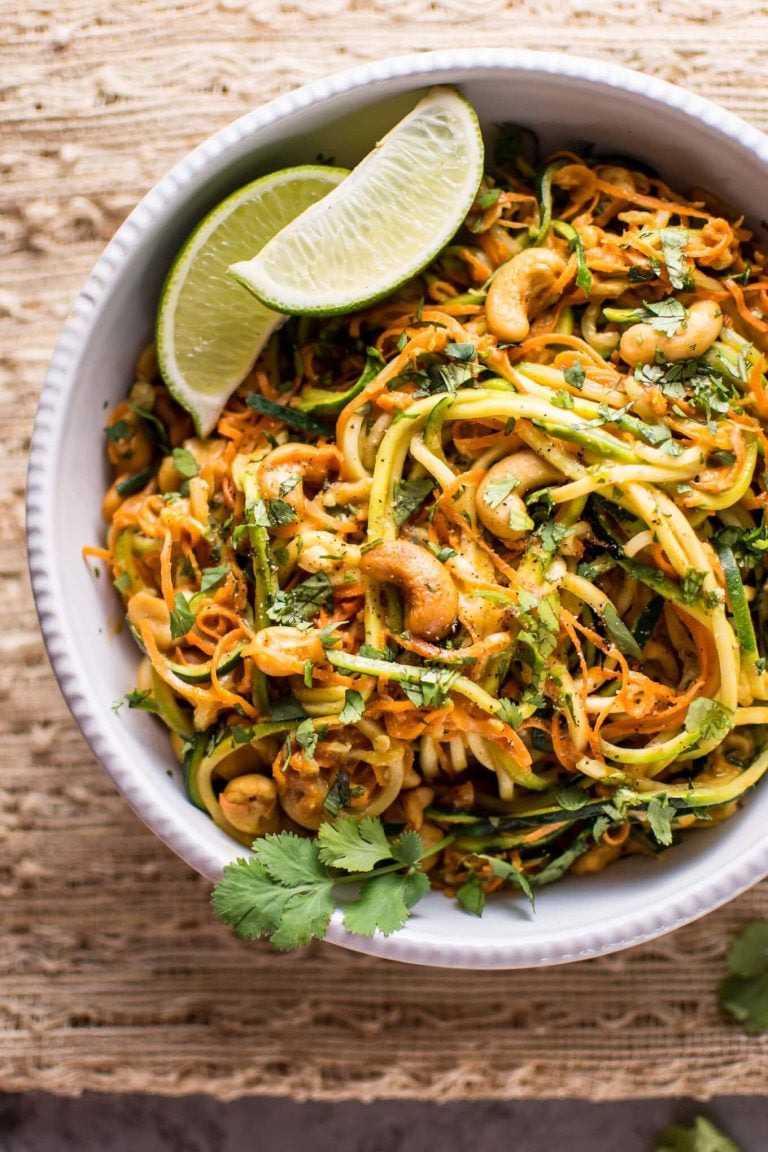 3. Salmon Pasta with a Creamy Garlic Sauce
This is another recipe that has been going strong for a while. It's zesty, creamy, garlicky, and tastes like a restaurant meal. The best part? It only takes 20 minutes.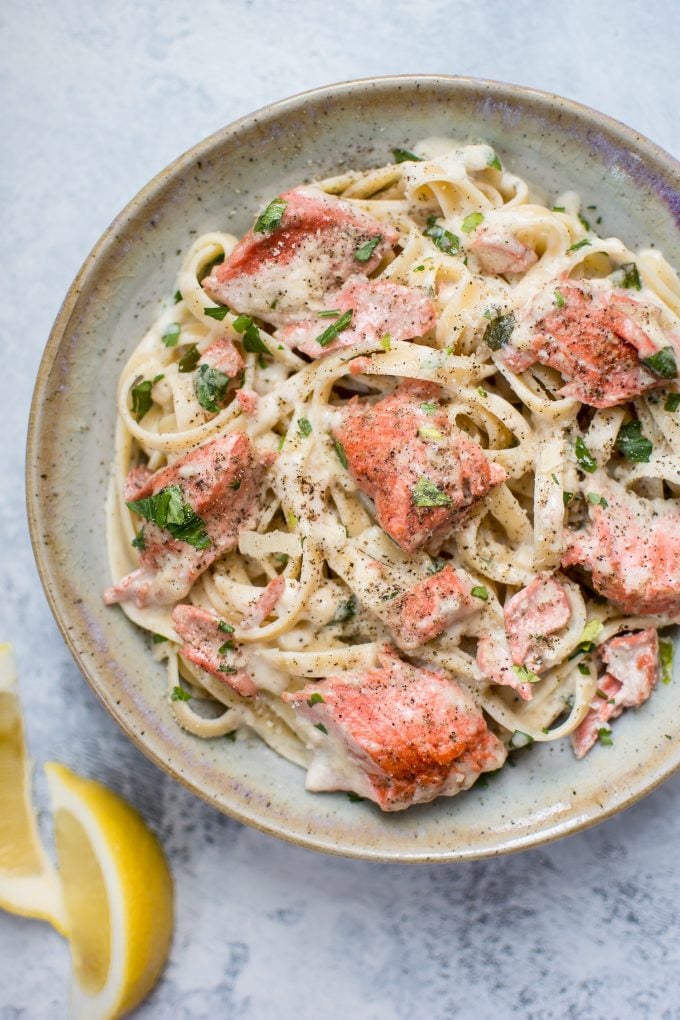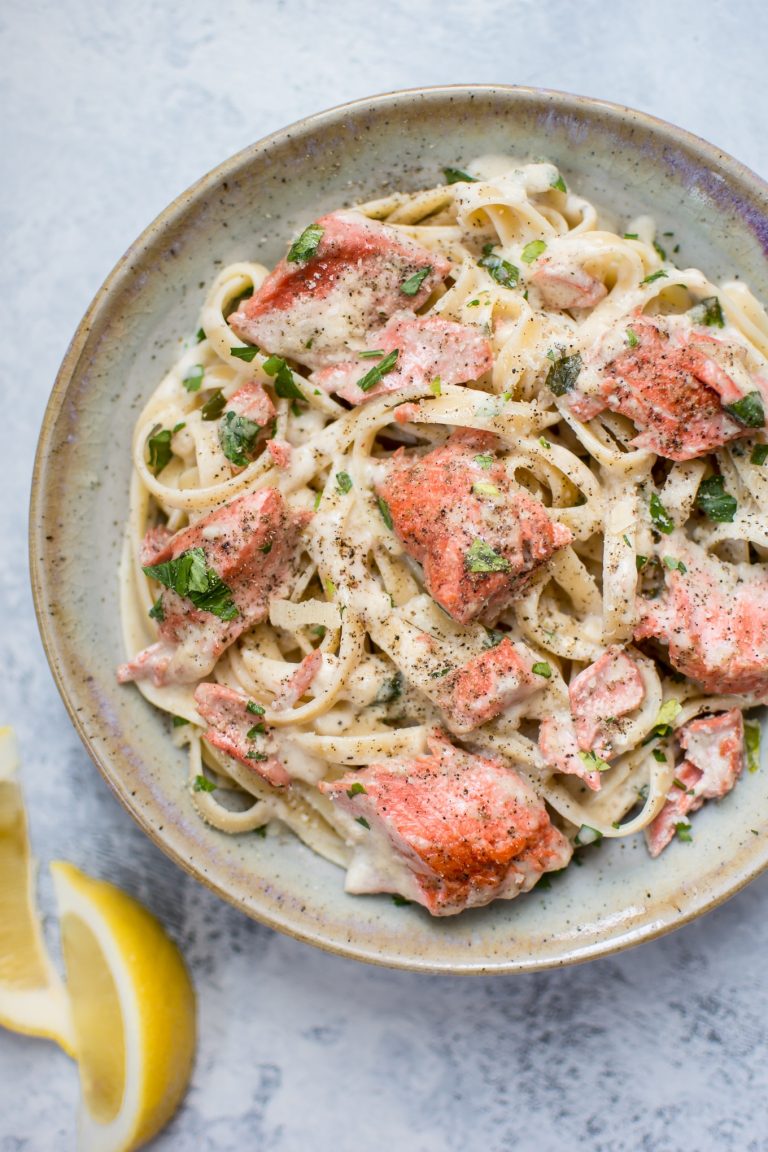 2. 15 Minute Garlic Shrimp Zoodles
I posted this back in January 2017, and I guess I got the timing right, because it caught on fast and did well all year. It's fresh, healthy, and works year-round. A reader said: "Just made this recipe and I love it! Just like angel hair pasta, perfect for low carb diet and love how quick it was!"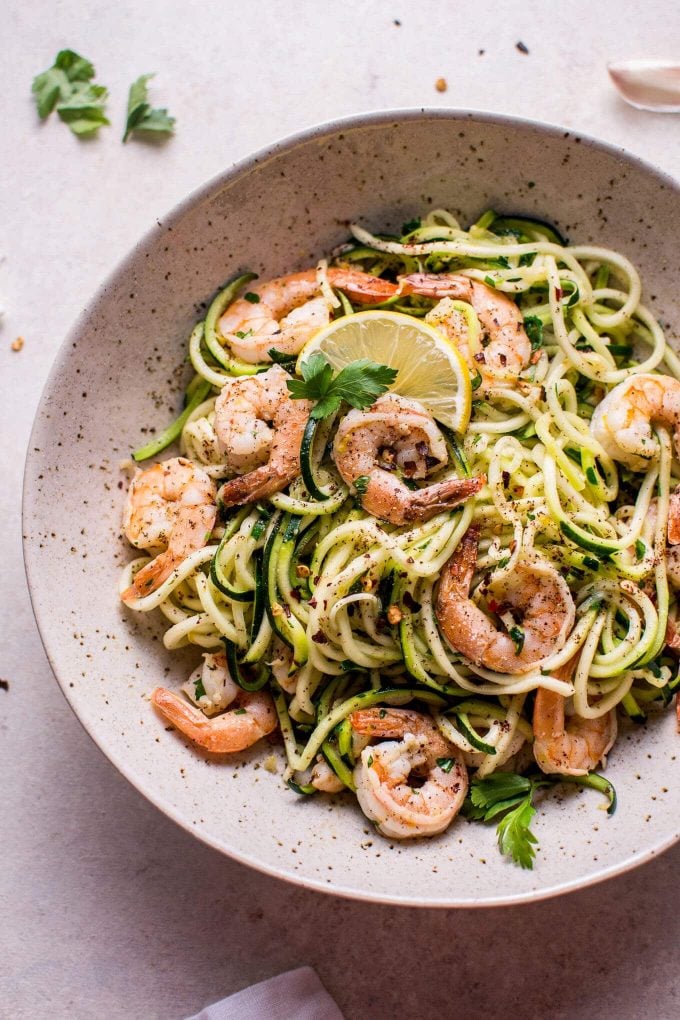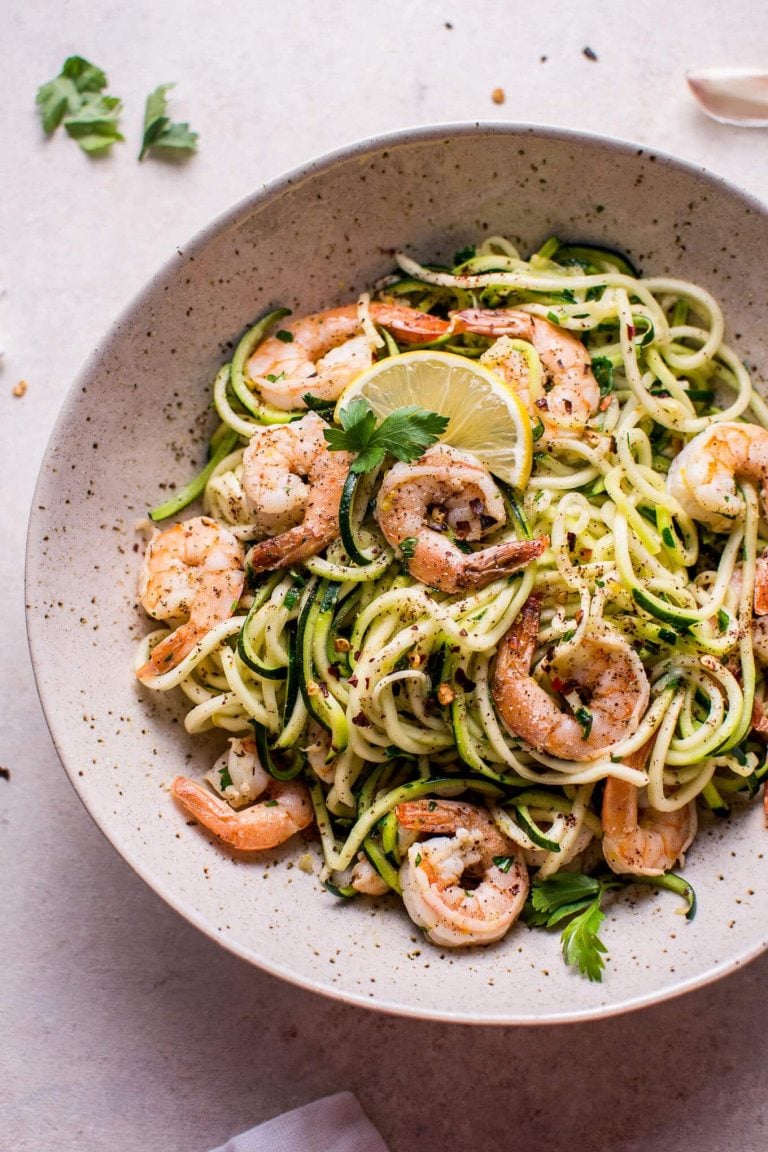 ...And my most popular recipe has been pinned over 100,000 times on Pinterest.
1. Guilt-Free Eggless Chocolate Chip Cookie Dough for One
It's kinda funny how this blog focuses on savory recipes but has a sweet recipe as its most popular one. Hey, I'm not complaining! It's also pretty amusing to read through the comments. I had no idea an "edible" cookie dough recipe could be so controversial. Luckily, there are more positive comments than negative ones, but everyone seems to have an opinion on cookie dough. Give it a try... if you dare. 😉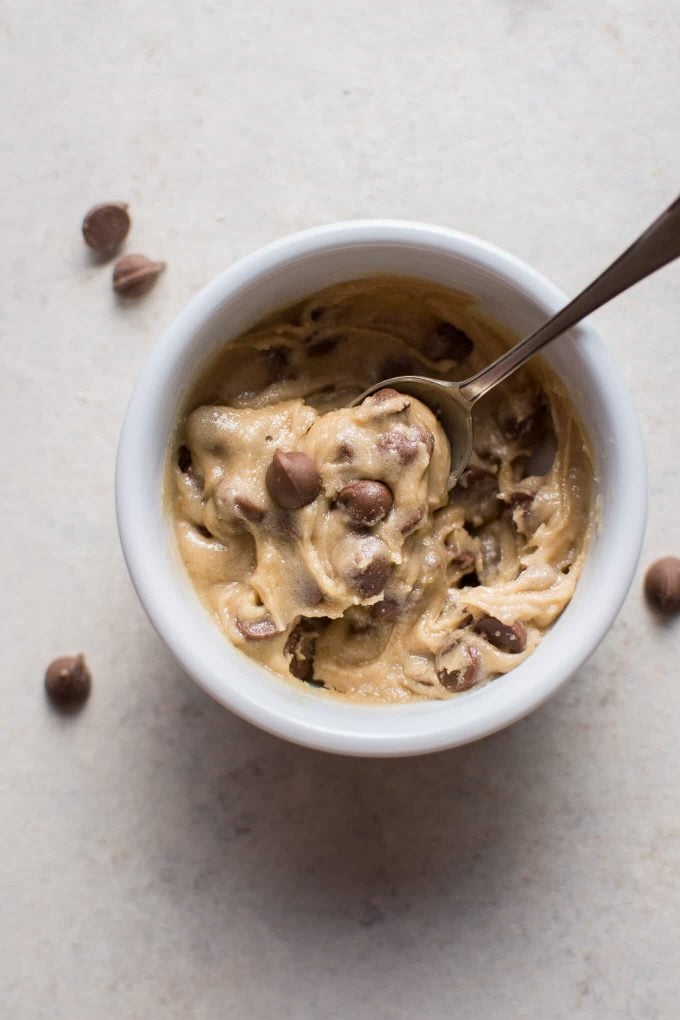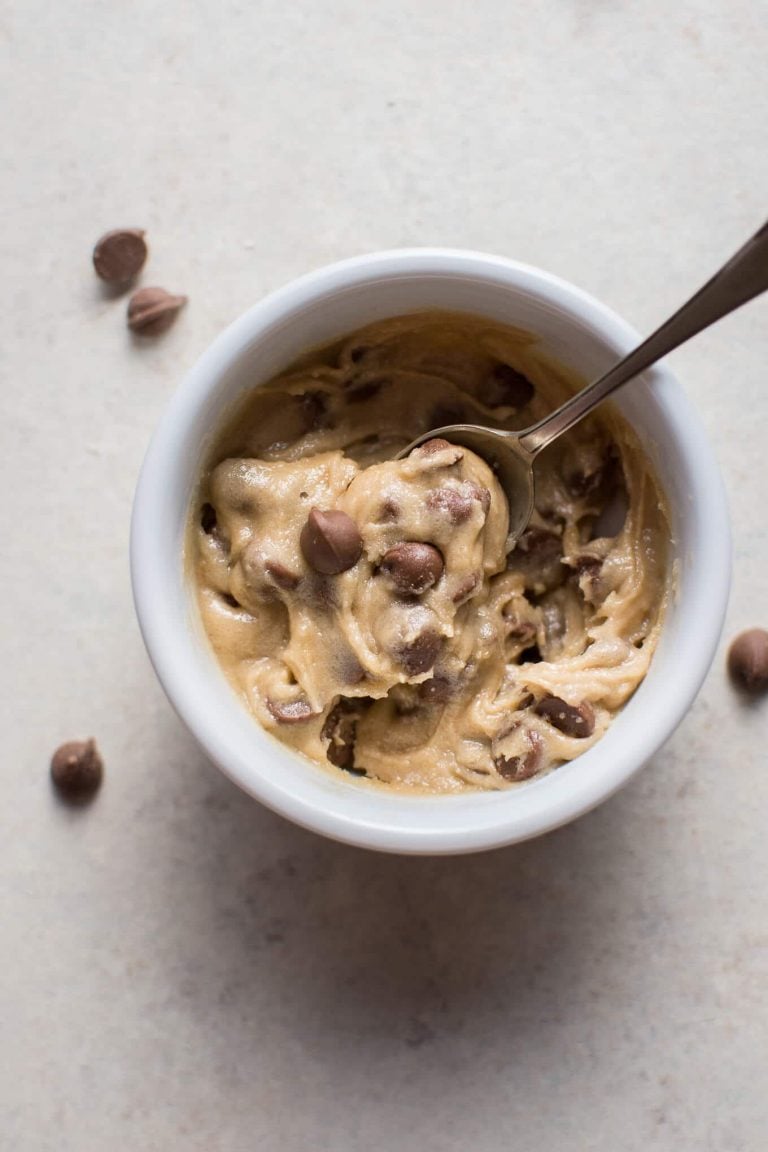 I want to thank you for sticking with me all year. I have a lot of delicious recipes in store for 2018!
Have you made any of these recipes? Which is your favorite? Let me know in the comments below. Happy new year!
XO
Natasha